The fourth quarter of the year is arguably the busiest and most profitable one in dropshipping and retail in general.
It is, therefore, wise to prepare yourself and your business to keep up with the anticipated surge of sales and customer demands.
That said, it can be tough to juggle such planning and the day-to-day tasks of running your dropshipping business.
So, in this guide, we share details on what to expect during the Q4 dropshipping season, how to prepare for it, and tips to help you get through it successfully.
Read on.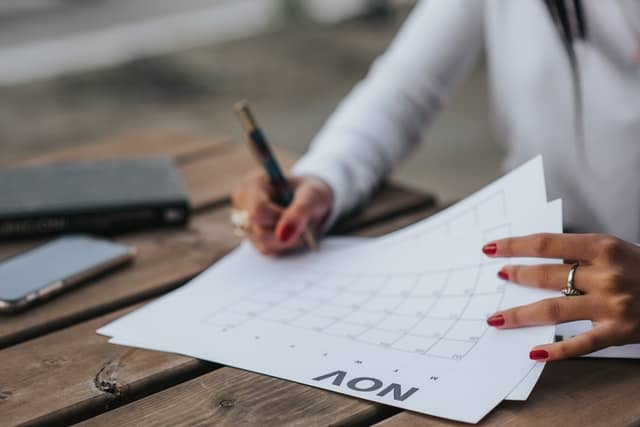 What Is Q4 Dropshipping?
Q4 dropshipping refers to the dropshipping orders that are made and fulfilled within the fourth quarter of the year. It typically begins in October and runs until the end of December or around New Year's.
However, this season is more than just a series of months on the calendar. It stands out because the events and festivities that happen during that time of the year lead to a spike in product sales.
For example, in the USA, The U.S. Department of Commerce reports that Q4 sales increased by about 9.2% each year. Americans also spent 14.2% more in 2021 than they did in 2020. This peak in spending is largely linked to holiday shopping.
These numbers may vary from country to country but one thing remains the same, there is always a rise in sales.
What Events Should I Anticipate During Q4 Dropshipping?
In order to create an effective Q4 dropshipping plan, it is important to look ahead and understand what you need to plan for.
Here are some of the key events that will influence your customers' shopping habits in Q4.
Halloween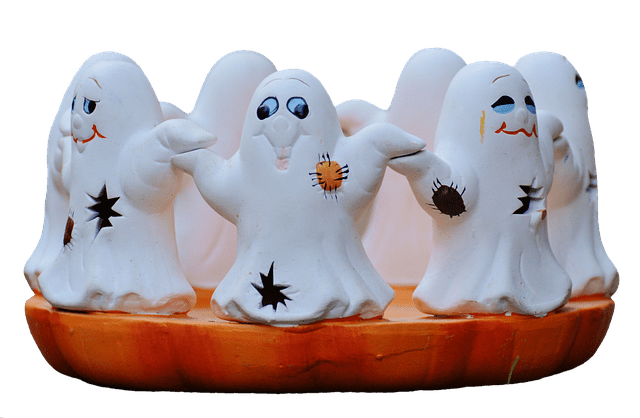 Halloween is celebrated every year on the 31st of October. It is primarily an American holiday but other countries such as Canada and Ireland have also embraced the spooky holiday.
Halloween costumes, candy, carved pumpkins, and various props all become hot-selling items during this period.
Thanksgiving
Thanksgiving is largely recognized as an American holiday celebrated each year on the fourth Thursday in November.
However, this holiday is also celebrated in Canada, Germany, Grenada, St. Lucia, Liberia, and Japan, albeit on different dates.
It is thus essential to make proper arrangements if you dropship to or within any of these countries.
Black Friday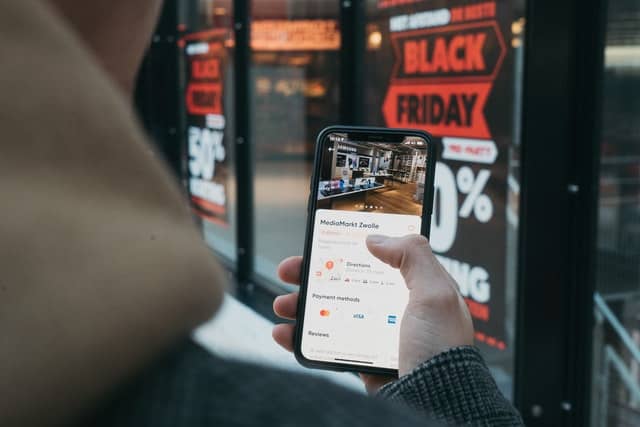 Black Friday is synonymous with huge discount sales. It is held in the United States on the Friday after Thanksgiving.
Shoppers look forward to this event because it allows them to buy items at great bargains. It would thus be a great time to join the wave and have a sale in your dropshipping store.
Cyber Monday
If you reckon that physical shops will outdo you during Black Friday, then look out for Cyber Monday. It is a discounted shopping bonanza that turns the spotlight on e-commerce businesses. In essence, it is the perfect time for your dropshipping store to shine.
Singles' Day
Singles' Day is a massive annual sale held on the 11th of November in China. It was initiated by e-commerce giant Alibaba but other retailers in the country have since started taking part in it too. The shopping period has also been extended to the first 11 days of November.
It is such a huge event that in 2021, Alibaba and JD.com registered sales of about $139 billion.
Christmas and New Year's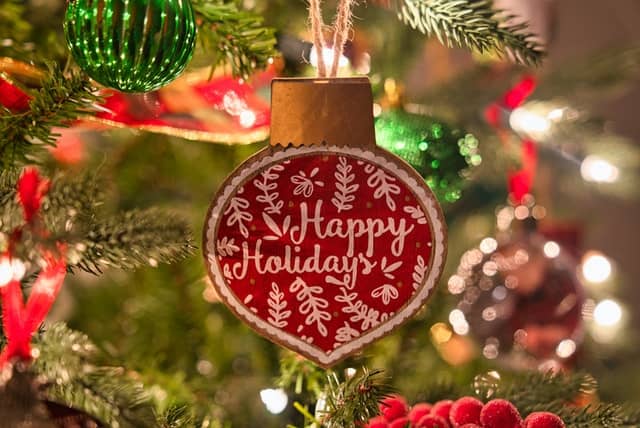 Unlike most events on this list, Christmas is celebrated across the globe save for non-Christian countries. Therefore, no matter where you are in the world, you can pivot your dropshipping business to earn substantial profits from dropshipping Christmas products.
New Year's, on the other hand, is even more universal than Christmas because it is celebrated by every country that uses the Gregorian calendar. It brings along its shopping frenzy and lots of opportunities for your business to close more sales.
How Do Q4 Events Impact Dropshipping?
The highlight of the fourth quarter is that your dropshipping business is likely to experience more traffic and make more sales. Nevertheless, Q4 events usually have other ripple effects on dropshipping businesses. They include:
High Volumes of Orders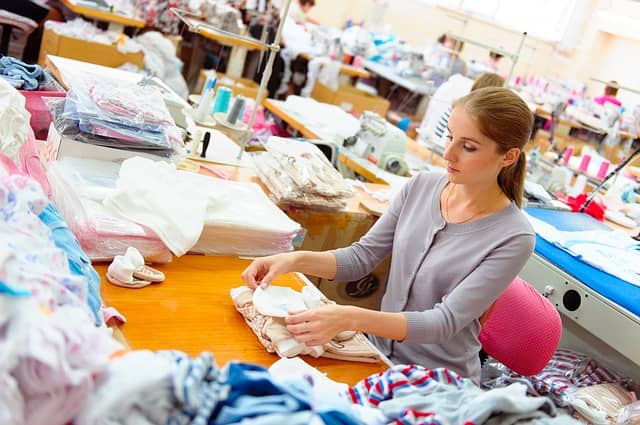 High volumes of orders are great for business but they also pose a great logistical challenge.
You will likely receive, sort, and share way more orders with your dropshipping suppliers than you usually do. They, in turn, will need to have enough inventory to keep up with this surge in demand and have enough staff to process all the orders in time.
Suffice to say, the whole supply chain often comes under pressure and there is a high chance of delays and errors.
Shipping Delays
Shipping companies, despite their best efforts, tend to get overwhelmed by the high volumes of packages they are tasked to deliver in Q4.
The cause of delays may, however, differ from one shipping company to the next. In most cases:
The shipping company may not have the capacity to process and ship high volumes
Custom clearances may take longer than usual due to high cargo traffic
Unforeseen challenges like the Coronavirus pandemic or unusually adverse weather can make it difficult to transport cargo
A Rise in Marketing Costs
Due to the high levels of consumerism, the fourth quarter of the year is a peak season in the world of advertising.
This is also exacerbated by the fact that all businesses are keen to attract customers during this time. As a result, they begin to bid more competitively for keywords and ad visibility on different platforms.
For example, research shows that during Q4, the cost of displaying your dropshipping ad to 1000 people (CPM) via Facebook Ads can rise by over 30%.
This is quite a sharp rise in costs but the returns are equally promising as more people click and view ads in search of gifts and other items.
Demand Outruns Supply
Most shoppers usually have their eye on different trending items during Q4. This is often because the festivities give them a reason to splurge on such items or because the discounted sale events make the products more affordable to them.
Either way, these trending items tend to fly off shelves at remarkable speed. You may need to have more than one dropshipping supplier for such items in case the inventory from one supplier runs out.
Customer Service Challenges
In a perfect world, your dropshipping store would be able to offer customers just-in-time delivery during Q4.
Why? Because most shoppers buy items hoping to enjoy them during particular days like Thanksgiving and Halloween or offer them as gifts to loved ones.
However, given as JIT delivery is near impossible during this season, you may encounter lots of customer service queries. Most of them will likely be inquiries about delivery times and delayed packages.
What Winning Dropshipping Products Should I Focus On in Q4?
The ideal list of winning products for dropshipping in Q4 can comprise traditional and trending winning products.
Traditional winning products are those that consumers tend to buy every other year. A good example of this would be Christmas lights and wrapping paper. Their designs may change but you can rest assured that customers will need them.
In contrast, trending Q4 winning products are usually items that have recently gained popularity in the market and are thus in high demand. It could be the latest iPhone, a new PlayStation game, or a new design fashion item.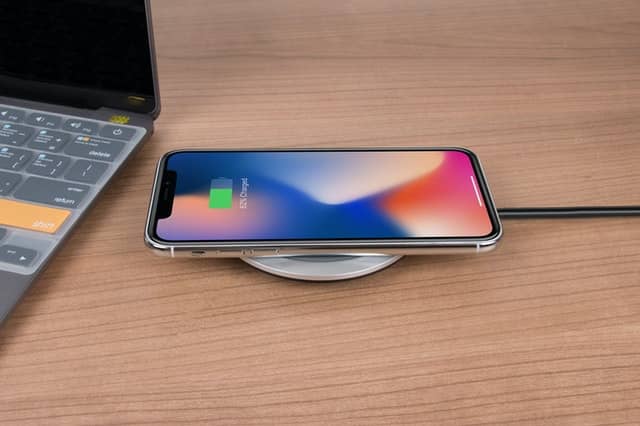 The best way to come up with the right combination of products is to conduct product research. Find out what your customers are looking up and also pay attention to what your competitors are selling.
A dropshipping product research app can help you easily gather all this data. Just make an effort to choose one that offers information that is relevant to your geographical market.
Nevertheless, here are some tried and tested Q4 winning product suggestions worth considering.
Clothing
If you run a clothing dropshipping store, Q4 could have you smiling all the way to the bank. Make an effort to adjust your product listings to cater to:
Halloween–quirky and interesting costumes are all the rage in October. Remember to also aim for a selection that caters to both kids and adults.
Winter–most shoppers need winter clothing to keep warm and also to look their best as they attend all those end-year parties. Try and source for pieces that fulfill these needs for them.
Christmas–from matching pajamas to 'ugly' sweaters and fuzzy socks, Christmas-wear is a timeless tradition, and your customers will likely reward you with awesome sales for honoring it.
Gift-Worthy Items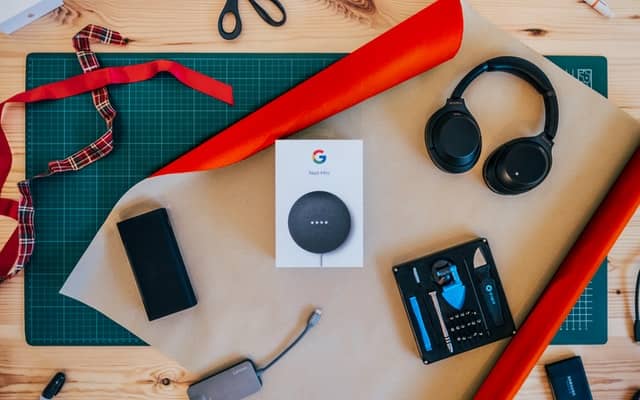 The beauty of the gift category is that it encompasses all dropshipping niches. Of course, some items like jewelry, toys, or gadgets tend to top the gifting chart but you can still package the products in your niche to make them winning products.
Take, for example, that you dropship t-shirts. They aren't exactly the most charming gift in the market. However, if you offer custom printed t-shirts, it changes everything. Suddenly the gift is more personal, thoughtful, and possibly even funny.
High Ticket Products
As alluded to above, most consumers are often willing to spend more on high-value items in Q4. This can be attributed to discounted sales, end-year bonuses, or simply a feeling of festive generosity.
Subsequently, this would be a great time to market high ticket products in your dropshipping store at full throttle.
Fitness, Entertainment and Hobby Items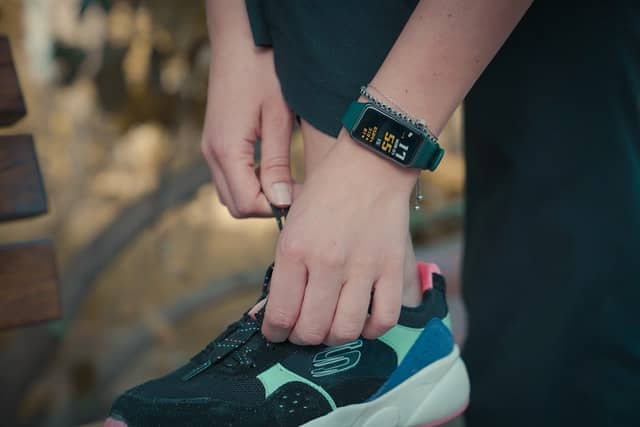 For most people, the end of the year is a time to unwind and hang out with family. All the spare time they have often spurs them to shop for:
Fitness items–these range anywhere from exercise bikes and yoga mats to skipping ropes and Fitbits. You just need to find out what your target market enjoys.
Entertainment–card games, video games, and board games are favorites among families during winter. Televisions, home theatres, and similar accessories are also a hit among entertainment products.
Hobby items–Q4 heralds the skiing season and also offers time for other hobbies such as cooking and retreats to log cabins. Products like skiing attire and others that support these hobbies sell quite well.
Gift Vouchers
Perhaps you run an auto parts or make-up dropshipping store and are wondering how to get in on the Q4 action. The thing about this kind of items is that while they are giftable, a shopper would need specific details to choose the right set.
Providing gift vouchers makes it easy for anyone to buy such an item for a loved one and have them redeem it for what they need.
5 Tips on Preparing For Q4 Dropshipping
Finding the right winning products is undoubtedly important when it comes to Q4 dropshipping. However, it is equally important to ensure that your online store and your dropshipping suppliers can handle the vibrant Q4 shopping rush.
On that note, let us delve into key tips for preparing your store for Q4 dropshipping.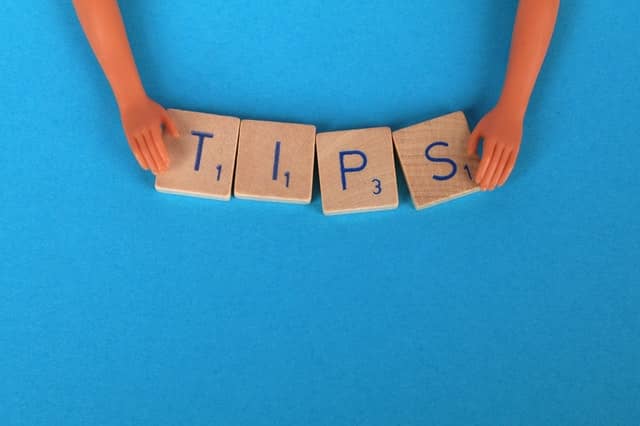 Touch Base With Your Dropshipping Suppliers
Before the Q4 dropshipping begins in earnest, reach out to your suppliers and find out how prepared they are. Inquire about:
Capacity–will they be able to offer you consistent supply during the season?
Order processing–do they have enough staff and robust systems to handle the anticipated increase in orders? Should you anticipate any delays or breaks in order fulfillment during the festive season?
Shipping–what shipping arrangements do they have in place? Are they reliable even during the end-year craze? If not, do they have contingency measures in place?
These questions should give you a clear picture of what to expect from your suppliers. You can then adjust your shipping policy and other matters in your online store accordingly.
Review Your Product Listings Regularly
Shoppers' needs and interests shift and change during the brief Q4 period. Halloween quickly gives way to Thanksgiving, and soon enough it's the thick of winter and Christmas is here.
Where possible, try and review your product listings to match the various events. Remember to also edit your ads and sale offers too.
Invest in Marketing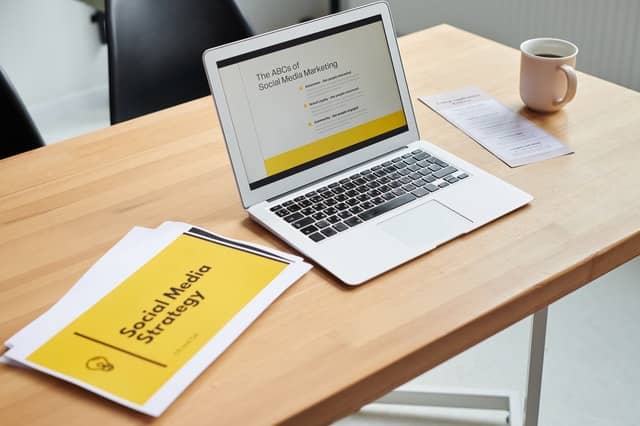 Marketing costs may rise in Q4 but they will be worth your while. Besides, advertising is the only way to reach potential customers and get them to visit and shop from your store.
Nonetheless, avoid falling into the trap of assigning a large budget to ads without a game plan. Be diligent about keyword research and create relatable dropshipping ads that pique shoppers' curiosity.
Q4 is also a great opportunity to practice retargeting. Reach out to customers that previously visited your store via email and notify them of ongoing discounts or sales. Consider sweetening the pot with coupons too.
Make Contingency Plans
Shipping delays and inventory challenges are almost inevitable during the Q4 dropshipping season. It is thus advisable to make contingency plans to avoid disappointing your customers.
One way you could go about this is by partnering with a dropshipping company like NicheDropshipping. We would handle the logistics of inventory and shipping on your behalf and help you avoid unnecessary delays.
For starters, we have multiple warehouses in China and the USA. As such, we can source inventory from trusted suppliers and store them in locations that are closer to your target market.
This would:
Assure you that your customers will have a steady supply of products
Shorten delivery times because products would be shipped from whichever warehouse is closest to the customer
Further, all our warehouses are well-staffed and we offer automated dropshipping. We process orders within quick turnaround times and fulfill dropshipping orders worldwide.
Regarding shipping, we offer multiple shipping options depending on the destination and the nature of the order. We share the tracking numbers they provide with you upon dispatch. You could share them with customers to enable them to track their packages.
Automate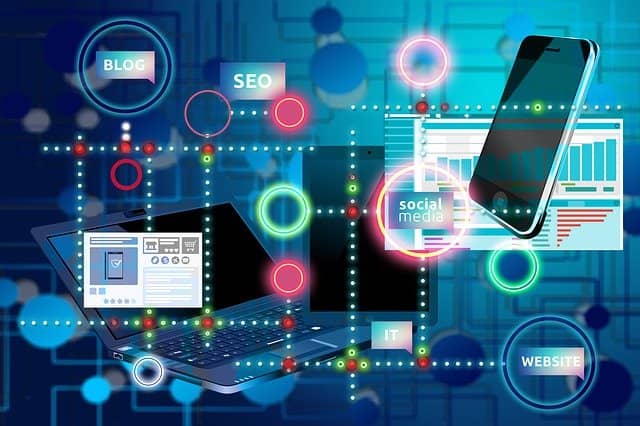 Handling high volumes of orders and customer demands can get quite overwhelming. It also leaves room for errors and avoidable delays. Fortunately, you can avoid these troubles by automating your systems.
Some dropshipping suppliers make this easy because they offer automated dropshipping and all you have to do is integrate your store with their platform. If not, then consider using dropshipping apps or software to automate specific tasks.
Final Thoughts
A boom in sales is every entrepreneur's dream but it can stretch your business and your abilities to their limits. So, as the Q4 dropshipping season kicks off, ensure that you are well-prepared to handle everything it brings.
On the other hand, you do not have to bear all the pressure on your own. We, at NicheDropshipping, offer streamlined dropshipping services that can help you achieve all your Q4 goals and more.
Contact us to learn more about how our services can boost your business.