Consumer market data indicates that shoppers in the USA spent over $886.7 billion during the 2021 Christmas shopping season. As the world rebounds from the financial strain of the pandemic, this figure is expected to be even higher in 2022.
Based on this sample data, dropshipping Christmas products is a game-changing opportunity you should not miss out on. However, there is a catch. You would need to offer products that Christmas shoppers simply cannot resist.
If you are wondering where to begin, you are in luck. We have put together a list of Christmas favorites that will have your dropshipping store inventory list selling out.
Curious to learn more? Read on.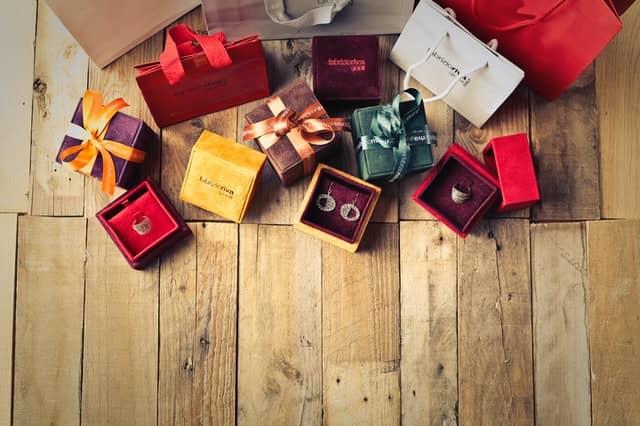 Christmas-Themed Clothing
Cliche as it may seem, Christmas-themed clothing is heart-warming and beloved by many. It is the perfect way to usher in the season and looks amazing in family and event photographs. It may be ideal to offer Christmas-themed:
Sweaters
Fuzzy socks
Matching Pyjamas
Hats and beanies
Scarves
Masks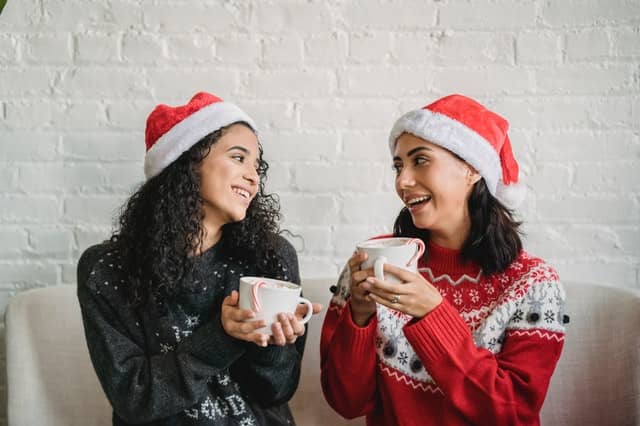 Clothing dropshipping suppliers often provide a variety of Christmas designs, the trick is to select pieces with your customer preferences in mind. Strive to cater to all categories by including size options from petite to plus-size for both kids and adults.
Keep in mind that the festive season also happens during winter. Subsequently, warm fabrics that are comfortable for indoor lounging would be ideal.
To boost your sales, consider offering family or 'his and hers' bundles for matching clothing items such as pajamas. They may sway customers to spend more and they will likely appreciate the chance to share a set with their loved ones.
Travel Essentials
Travel spikes significantly during the festive season. Buses, planes, and trains are often filled with holiday-makers off to ski trips, family reunions, and getaways in search of warmer climates.
If your dropshipping store operates in the travel niche, here are some travel essentials that shoppers may need.
Suitcases and Toiletry Bags
Spacious durable suitcases are a must-have for any traveler. However, due to rampant incidents of lost luggage, shoppers are keen to find uniquely colored suitcases as they are easy to spot in luggage carousels. Fun suitcase options for kids could equally be a hit.
Additionally, you could complement the suitcases with suitcases partitioners and toiletry bags. They make packing simple and can easily be cross-sold with other travel items.
Travel-Size Self-Care Products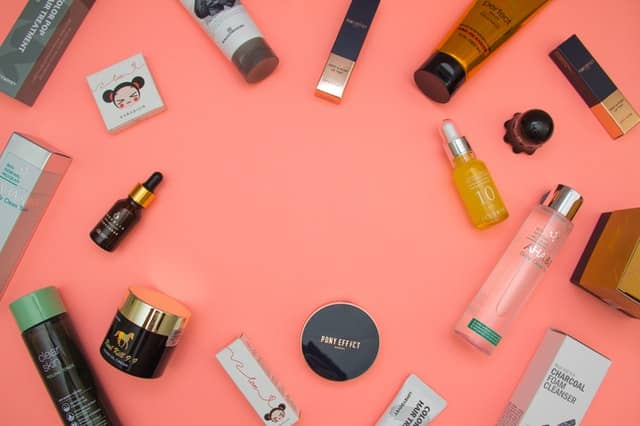 Travel-size hygiene and cosmetic products are hot-sellers during this season because they are easy to pack and meet air travel recommendations.
Some consumers also prefer to travel with their preferred products in case they are unavailable at their destination. It would thus be best to invest in product research to get an idea of the product brands your customers are loyal to.
Comfort Accessories
Long-haul travel can be quite exhausting. Your customers may appreciate comfort accessories such as:
Neck pillows
Compressions socks
Fleece blankets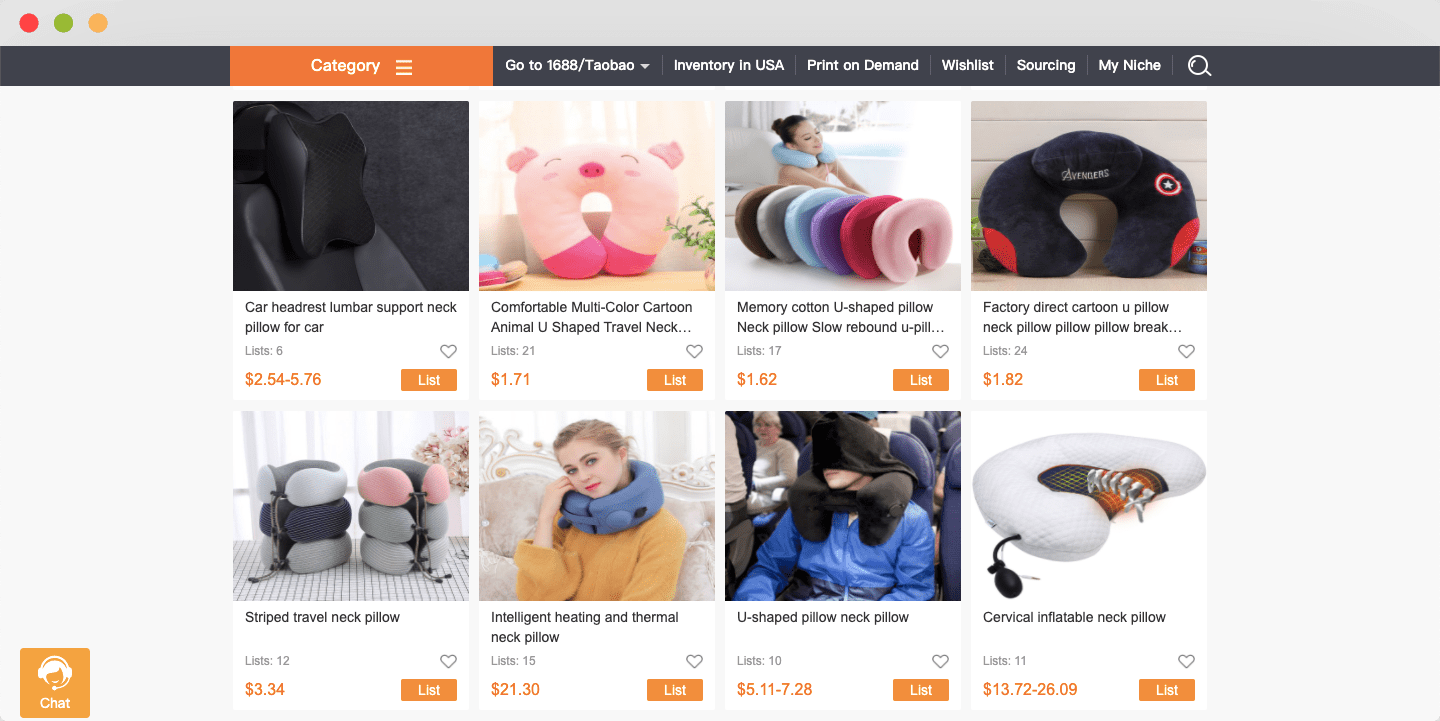 Pet Products
Pet lovers go the extra mile to ensure that their charges enjoy the festive season as much as they do. To this end, they tend to shop for:
Pet costumes
Pet beds
Leashes
Pet treats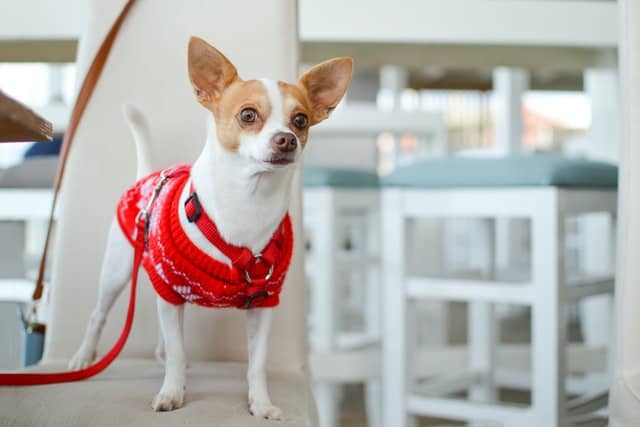 Some pet owners prefer to travel with their pets. For this, they require safe and comfortable pet carriers. Look out for well-aerated trendy designs for fashion-forward customers. Make an effort to cater to different types and sizes of pets too.
Stationery
'Tis the Season' stationery is highly popular among businesses, families, and individuals. It makes for an ideal gift and includes greeting cards, calendars and personal planners embellished with festive prints and decorations.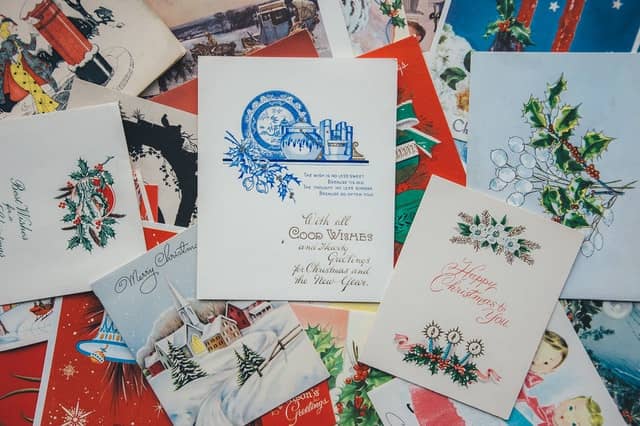 For a competitive edge, it may be a good idea to offer shoppers customized print-on-demand Christmas stationery. It would allow individuals and families to make their stationery stand out and companies would have an opportunity to showcase their branding.
Toys
Parents, friends, and family, are often willing to splurge a little more to get young ones the toys they have pining for as Christmas gifts or treats. It is, therefore, the right time to list and advertise all the in-demand and attention-grabbing toys your suppliers can offer.
Popular picks in the toy p include:
Construction toy sets
Animation-themed toys
Fancy dolls and dollhouses
Robot toys
Remote-driven cars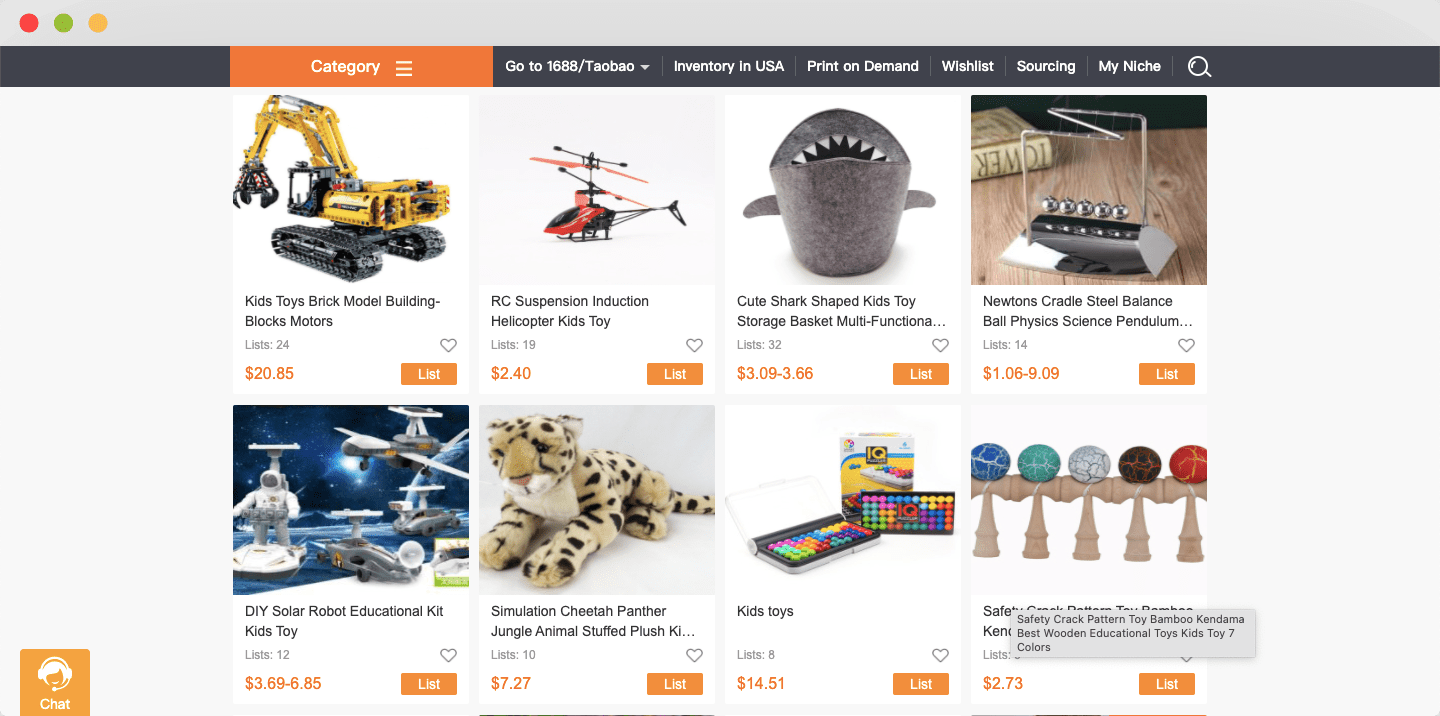 As you source for toys, ensure that they are all child-safe and certified by relevant inspection authorities.
Further, playtime does not have to be limited to children. Adult-friendly board games, puzzles, and videogames are also popular as they offer entertainment for parties and family gatherings.
Kitchen Supplies
Breaking bread with friends and family can easily be said to be the highlight of the festive season. That said, from gingerbread to eggnog, it takes a wide variety of supplies to make different homemade Christmas treats.
Fortunately, this provides an opportunity for you to rake in hefty profits by dropshipping kitchen supplies such as:
Baking Equipment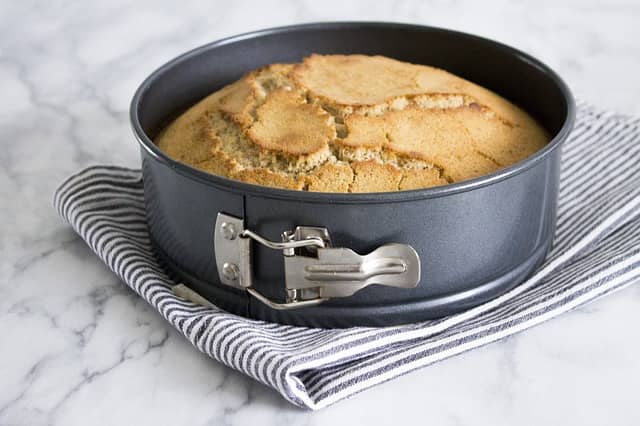 Baking pastries and desserts like cake and cookies requires:
Baking tins
Cookie cutters
Measuring cups
Whisks and mixers
Oven mitts
Crockery and Cutlery
Embellished silverware, plates, cups, and glasses add a special touch to serving Christmas dinners and luncheons. Try to work with suppliers that offer appealing designs that offer high functionality.
Kitchen Accessories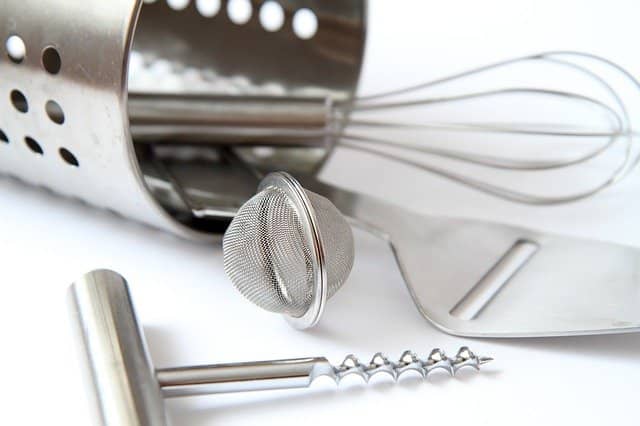 Kitchen accessories would be a good addition to your product listing as they are crucial to catering but most shoppers forget to buy them when hosting. They include:
Fitness Gadgets
Contrary to popular opinion, you can still make great fitness gadget sales during Christmas. All the casseroles and hearty desserts enjoyed during the season can cause weight gain and require workouts to burn off.
You could offer your customers:
Yoga Mats
Yoga promotes all-around wellness and remains viable in the winter because it can be practiced indoors. Reach out to yoga dropshipping suppliers that offer:
Colorful yoga mat designs
Eco-friendly yoga mats
Comfortable yoga mats that offer good floor grip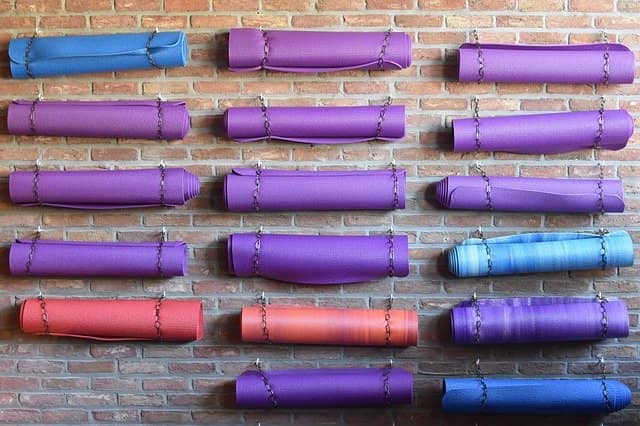 Rowing Machines and Exercise Bikes
Rowing machines offer a full-body workout and users can burn off over 200 calories in half an hour. Indoor bikes on the other hand may burn off fewer calories but are still very effective.
Top these benefits off with indoor use and both of these options stand out as perfect winter workout companions for anyone looking to stay lean or fit.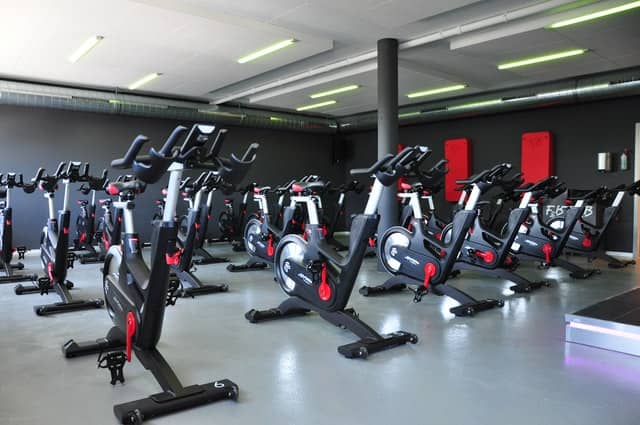 Nevertheless, the prices of rowing machines and indoor bikes range between $200 to over $1000. As such, they would be more suitable if you are looking for high-ticket dropshipping products.
Fitbits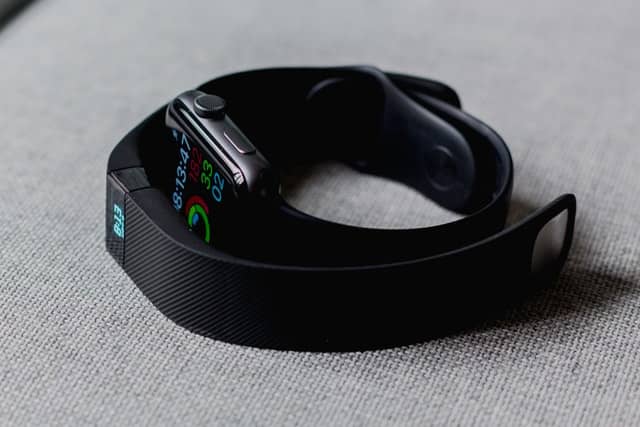 Fitbits offer users feedback on whether their exercise routines are improving their wellness. Their progress reports also keep users motivated. Not to mention they can be synced with mobile devices and even be programmed to send out medical alerts.
All said and done, they are now widely popular because they offer more value than just telling time. As you curate your Fitbit listing aim for:
Models with different levels of features
Product variety; some Fitbits and smartwatches are only compatible with Android or Apple devices
Style; color, strap fabric, and shape are swaying factors for some buyers
Quality brands
Electronic Gadgets
Here is a winning secret to dropshipping electronic gadgets; products that make your customers' lives easier or more comfortable sell fast. More so when customers are feeling festive and generous.
New models with better features are also highly irresistible for tech-savvy buyers. With that in mind, consider offering gadgets like:
Phones and tablets
Cameras
Portable speakers
Phone chargers
Video games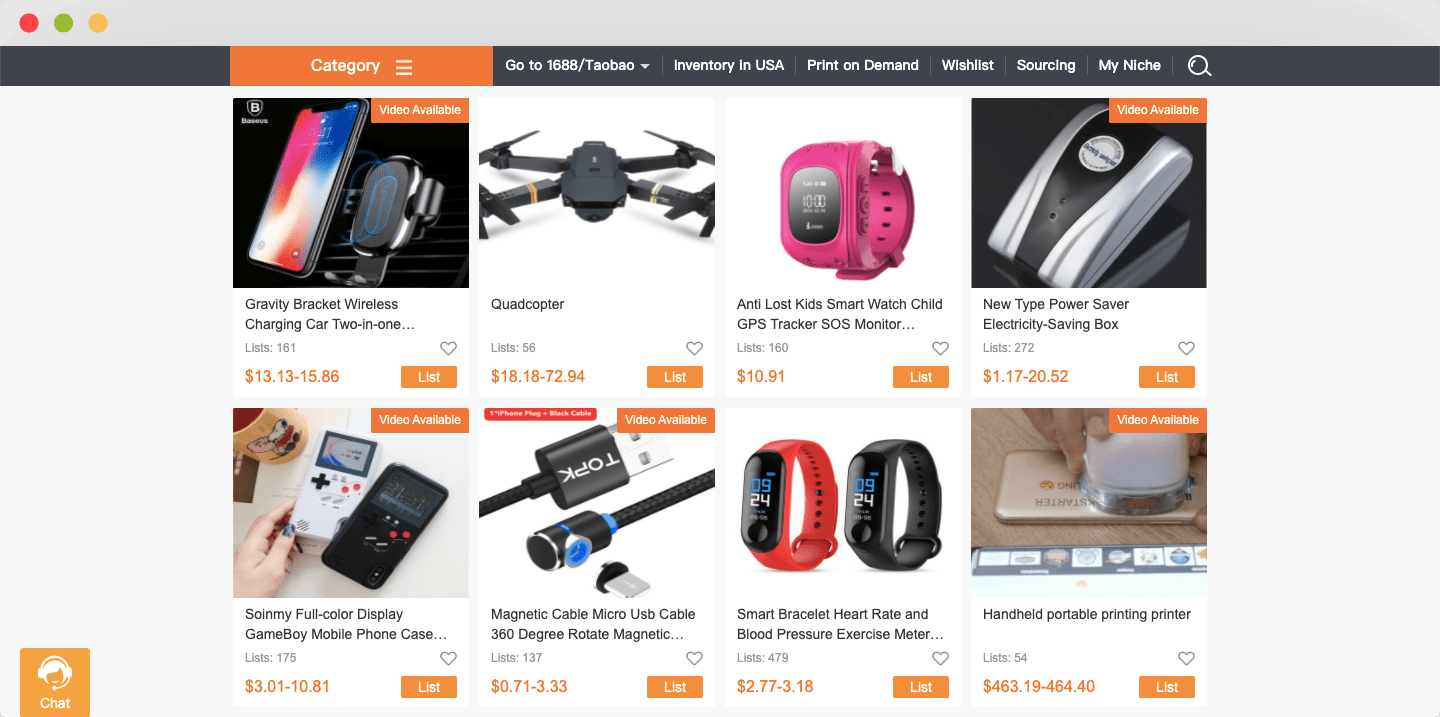 Some of these gadgets require accessories such as protective cases, tripod stands, or selfie sticks. You could offer them as gifts for high-value purchases or cross-sell them alongside the devices.
To avoid frequent incidents of dropshipping returns and refunds, insist on working with authentic electronics dropshipping suppliers.
Christmas

Decorations
Christmas would hardly be Christmas without the awe-inspiring decorations that herald the festivities. From public buildings and private homes to building facades and hallways, almost everyone tries to get their property to stand out.
You can help them achieve their decor goals by drop shipping:
Christmas Lights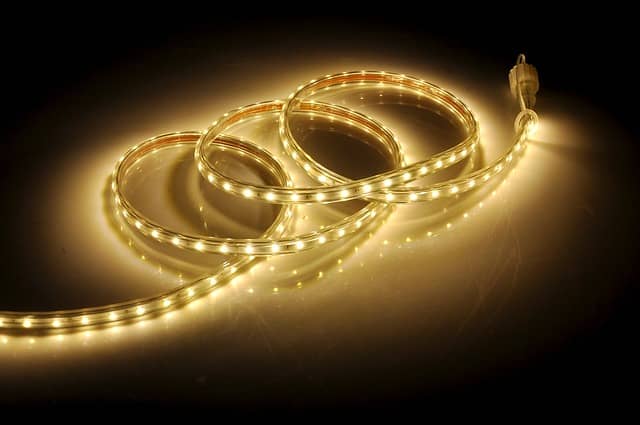 If Christmas is a show, Christmas lights are certainly the leading star. They highlight landscapes, trees, and buildings with unparalleled charm.
However, they are now available in numerous designs and it would be great to introduce such options to your customers. They include:
Smart lights– they can be remotely controlled via wi-fi and used to showcase plenty of lighting effects
LED colored neon flex lights- for energy-saving seamless multicolored lighting
Battery-operated lights- for installations that are far from power supply sources
Net lights- the lights come pre-woven in a net-like material and can be draped over fixtures
Icicle lights- they are ideal for snow-age decor as the light bulbs resemble icicles
Christmas Tree Baubles and Trinkets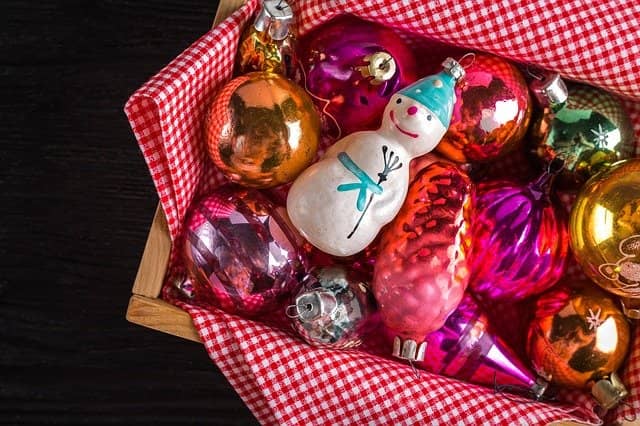 Baubles and trinkets are all the ornaments that go on a Christmas tree. Most customers often seek colorful designs to help make their Christmas trees more appealing.
Fabrics and Accessories
Pillowcases, tablecloths, afghans, and even stockings made of Christmas-theme fabrics are a favorite among shoppers that enjoy transforming their homes into full Christmas decor.
Wreaths and Door Decorations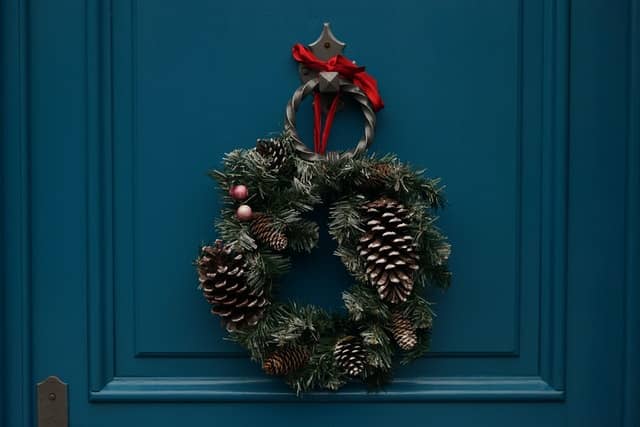 Christmas wreaths and door decorations are easy to overlook but, according to Google Trends shopping data, they are hot-sellers in North America and Europe. If you dropshipping suppliers offer fulfillment to those regions, consider offering these products.
Christmas Candles
Christmas candles are bought as gifts, decor items, and even for religious reasons. Whichever the case, if you offer quality brands, they will likely sell. Make an effort to include both scented and unscented options in your product listing because preferences differ.
Self-Care Products
Love, generosity, and warmth are some of the sentiments that drive consumer purchases during Christmas. So, in that spirit, demand for self-care products rises as people try to take better care of themselves and their loved ones.
If you run a dropshipping beauty store, you too could reap heavily if you offer items such as:
Face massagers
Exfoliants and moisturizers
Home application face masks
Diverse make-up selections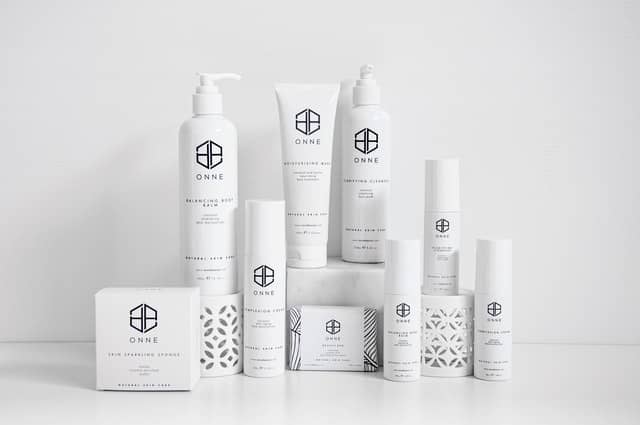 Selling individual items, as stores usually do, could bring in typical sales. However, if you would like to boost your dropshipping sales, try to offer beauty and self-care baskets.
The baskets could contain an assorted selection of items for different skin tones, genders and be suitable for different budgets. You could also curate single-brand and mixed-brand baskets.
Like all bundle deals, baskets would inspire customers to spend more. Moreover, they are highly giftable and this would widen your customer base because anyone looking for a gift could buy a basket for their loved one.
Gift Items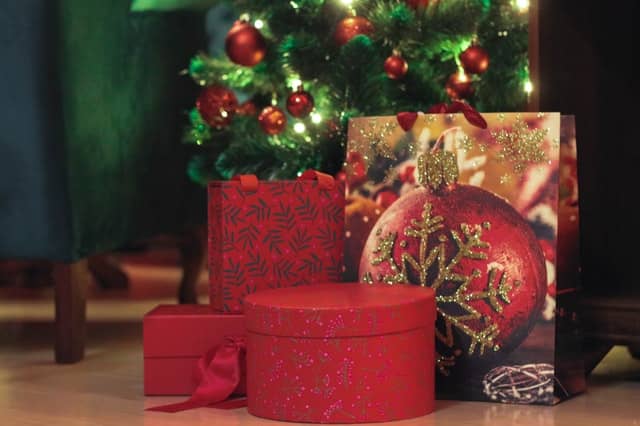 A huge percentage of Christmas shopping revolves around shoppers trying to find the right gift for special people in their lives. If you can find a way to make this easier and more convenient for them, you could quickly outpace your dropshipping competitors.
All the items on this list qualify as gifting items. Still, you could also look into popular gift options such as:
Jewelry- you could choose to offer different types of jewelry for different budgets or restrict yourself to high-end pieces. In either case, try to provide customization options as they add a personal touch to these dazzling gifts.
Print-on-demand products- print-on-demand bags, t-shirts, or hats, allow people to share sentimental gifts custom-made for their loved ones. However, be sure that your dropshipping supplier can keep up with the rush of Christmas orders.
Gift vouchers – gift vouchers are the simplest gift item for most people to pick out. They also market your store to potential customers that may not have heard of it.
Wrapping Accessories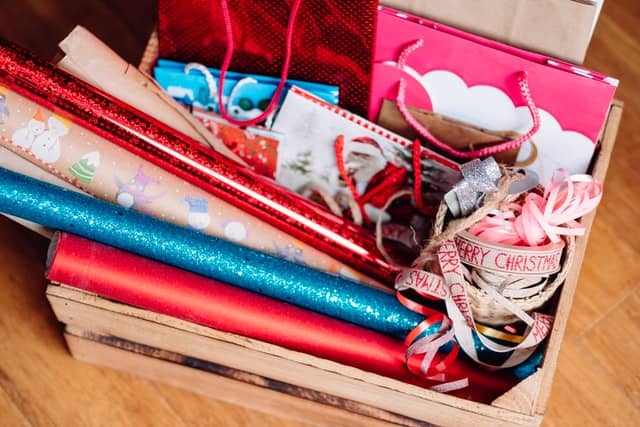 Gift wrapping adds a little extra touch of magic to Christmas gifts. The demand for wrapping accessories is, therefore, sky-high. That said, recyclable wrapping paper is highly recommended to curb pollution and natural raw material depletion.
FAQs about Dropshipping Christmas Products
Do I Have to Change Dropshipping Niches to Sell Christmas Products?
Not at all. As evidenced by this list, there is a diverse selection of products that you can sell during Christmas. You simply need to find Christmas products that are within your niche or related to it.
On the other hand, even if your niche is entirely not Christmas-related, you could benefit from the season using the right marketing techniques.
For instance, if you dropship auto parts, you could encourage customers to upgrade to new parts as a Christmas treat to themselves or as a way to usher in the incoming new year.
Does Marketing Impact Sales When Dropshipping Christmas Products?
It certainly does. Dropshipping ads make customers aware of your store, the Christmas products you will be offering, and any ongoing sales or offers you may have. Without this information, they may never know of or be drawn to your store.
How well customers relate to your dropshipping ads also significantly influences how much they spend. If you put out relatable content and make customers feel that you are offering them great value, they will likely spend more.
How Do I Choose the Right Dropshipping Suppliers When Dropshipping Christmas Products?
The first quality to look out for is a dropshipping supplier that can provide the kind of products you would like to dropship. The quality of their products should also be top-notch.
Alternatively, you could work with a dropshipping partner that can source the products you need and dropship them to your customers.
The latter may even be a better approach if you intend to dropship multiple niches or a broad niche of products like electronics.
Other crucial supplier qualities to look out for include:
Broad fulfillment capabilities– the more regions you can deliver to, the wider the customer base you can cater to. As such, capabilities like worldwide fulfillment would be a plus.
Quality packaging- packaging aesthetics are crucial during Christmas. It may be best if your supplier can offer quality packaging that also ensures the safety of the product.
Operational Capacity- Christmas order fulfillment can be chaotic due to the high volumes of purchases. Does your chosen dropshipping supplier have enough staff to process your orders? Do they have enough room for inventory storage?
Delivery Arrangements – courier services suffer the strain of unusually high delivery schedules during Christmas. Try and find a supplier that offers reliable delivery options that can ensure your customers receive their orders on time.
How Do I Handle Dropshipping Mishaps During the Christmas Season?
With large volumes of sales comes the possibility of numerous dropshipping mishaps. You may be faced with:
Products selling out
Your online dropshipping store crashing due to an influx of users
Customers placing erroneous orders
You or your dropshipping suppliers making order processing errors
The problem is often not so much the errors but the fact that the customer may not receive the products they were hoping for on time. Gifts, especially, can cause immense disappointment among shoppers.
Try and work with solutions like:
Quick refunds immediately you realize an error on your end
Expedited shipping to make up for a delayed order
Automated dropshipping order processing to minimize errors
Gift coupons for customers whose orders you may have messed up
Final Thoughts
The Christmas expenditure boom can be a major turning point for your dropshipping business. The sales could bring in mind-blowing profits and your offers could drive unprecedented traffic to your store. All you have to do is:
Choose the right products
Invest heavily but wisely in effective advertising
Offer cordial and helpful customer care to build rapport and your store's reputation for the future
At NicheDropshipping, we have well-established dropshipping systems that can withstand high-volume orders. Moreover, we offer product sourcing, inventory storage, and worldwide fulfillment.
Are you worried about delayed orders? Don't be. We have warehouses in both China and the USA which help expedite order processing.
Reach out to us to learn more about our all-inclusive dropshipping services.