AliExpress is one of the top-trending and well-trusted e-commerce marketplaces worldwide. Before purchasing any product, there has to be a buyer-seller conversation. That is what leads to the purchase process and, finally, delivery of the product.
However, sometimes we come across stories that claim AliExpress to be a scam website. If not, some buyers report facing a particular scam.
This article explains more about the trustworthiness of AliExpress. It will give a few essential tips to help you be on the high alert for scammers. So, don't be afraid to dropship products from the site if you like any.
Let's check it out!
Is AliExpress a Scam Website?
No. AliExpress isn't a scam website. Since its establishment in 2010 under the Alibaba Group's umbrella, it is flourishing. The site is very legit, and many people have evidence of products from the site.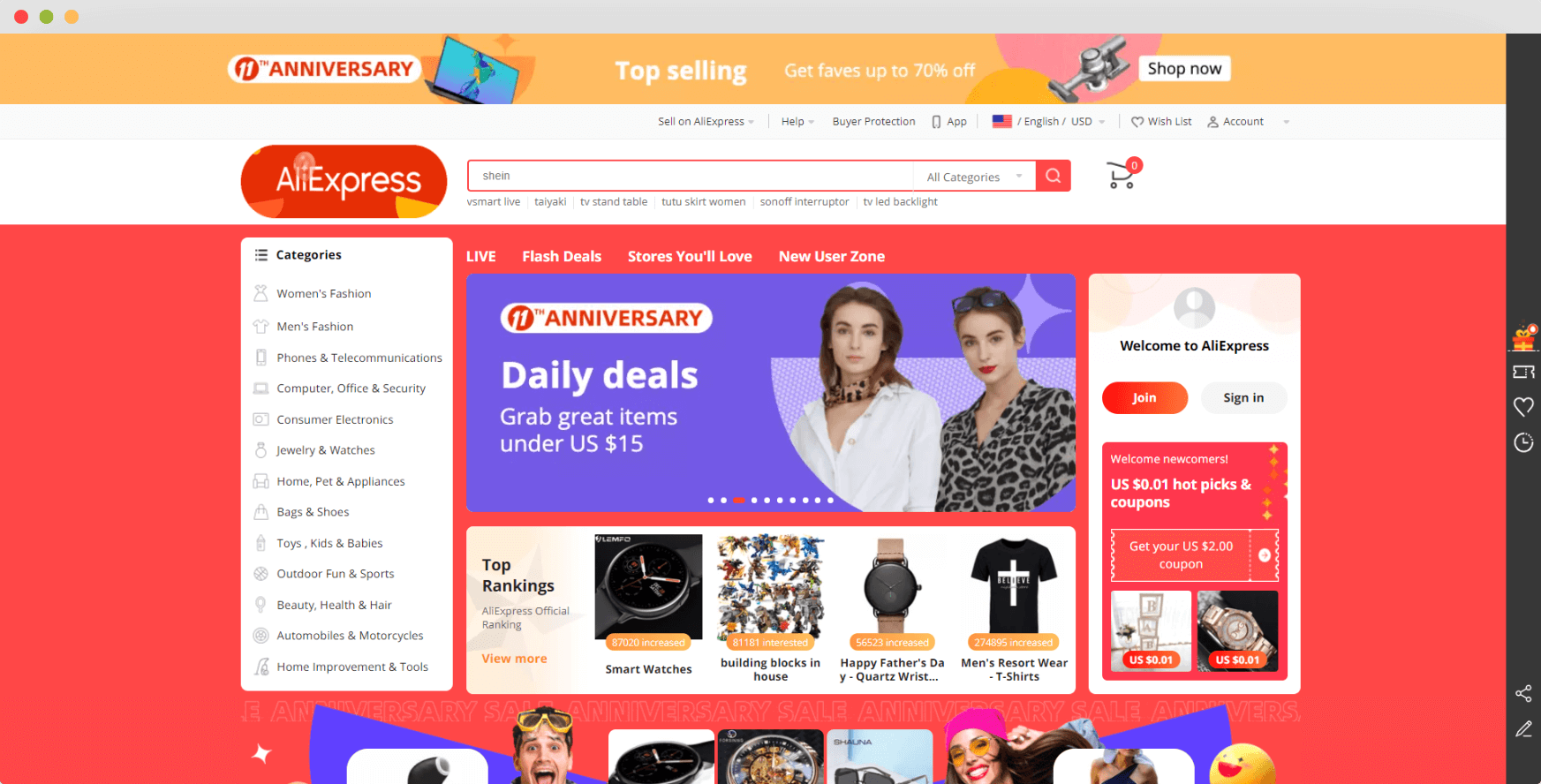 The platform is famous for selling cheap products. Quality will vary from one brand to the other. But, not all that glitters is gold.
Like any other online marketplace, while the majority of sellers are genuine, a few are not. Some are unscrupulous and use the space to swindle money from naive buyers.
It is a common practice. But with the correct information in mind, you can shop safely. Ensure to take the necessary precautionary measures to buy goods.
Here the word "Scamming" doesn't only mean paying for a product before delivery and not receiving it.
It could be that you are given a counterfeit package, and the seller goes mute or blocks you. There is a way forward once you notice a scam. Hopefully, you can get help.
Can You Get Scammed on AliExpress?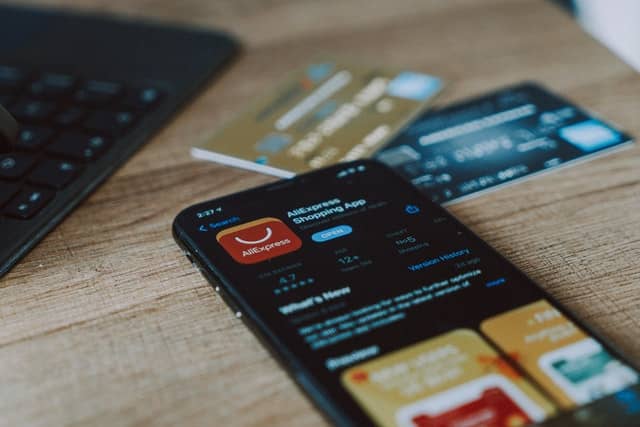 As a huge online marketplace, there are both genuine and fake sellers. So, depending on how much diligence you show, you might face any of these three situations.
You can lose your money partially, almost lose it, or escape the trap.
So, we cannot deny that there are no possibilities. On the platform, the buyer will depend on the few pictures of products and the description. Thus, it will be challenging to gauge the quality of what you are buying.
Because of this, some grubby sellers take advantage and bypass the system. They can use high-quality photos from other sites and use them to advertise. In short, what they are selling doesn't relate to the quality of what you see in the photos.
How Can You Tell a Scam on AliExpress?
To enjoy the best dropshipping experience on AliExpress, you need to know how to detect scams. As a novice, this can be challenging as you are the first target because scammers assume you have no experience shopping on the platform.
AliExpress tries hard to fight such juggling acts by banning irresponsible sellers. But, the scammers can still find a way to get back to the site. This p explains how to be on the alert for these thieves.
1. Extremely Low and Doubtful Prices
The quality of products on sale on the AliExpress marketplace differs from one seller and brand to another. Meager and doubtful prices are red flags. They all don't mean that you are getting a good deal. It could be crap or a fraudulent seller.
2. Cheap Brand Products


Here, we talk about business tycoons like LG, Samsung, Nike, Puma, Apple, and the likes. Be cautious when brand products are available at a low price. For instance, an iPhone 7 going for $20 is a blunt lie.
3. Check Reviews and Ratings
Reviews are a way to know the authenticity of a seller. If they have over 70 reviews, go through them. Try and pick out those that sound like scams. If the number alarms you, trust your instincts.
4. Check the Store's History
Confirm how long the store has been operating on the platform. The longer, the better. But remember, scammers could have been there longer, too. Check how frequently they get buyers. It shows how active the vendor is.
Confirm their last sale. The seller could have been there for a long time with an older last sale date.
5. Engage the Seller
Strike a conversation with the seller and assess how they respond. You can take note of how they answer your questions. Ask about any guarantees and conclude if the conversation sits right with you.
What Are the Scams I Need to Avoid on AliExpress?
Now that you know some scammers exist on the platform, you can work around it. You need to know the types of scams to watch out for before you start.
1. Payment Scam
Some scammers, most of the time, use PayPal. After opening a dispute, they might convince you to close it. They promise to pay via PayPal.
The seller proceeds to fund your PayPal but waits until the buyer's protection period elapses. The scam starts here.
The seller might initiate a chargeback on PayPal. Many times, they do it under the 'non-delivery of service or goods' clause.
2. Hoax Tracking Number Scam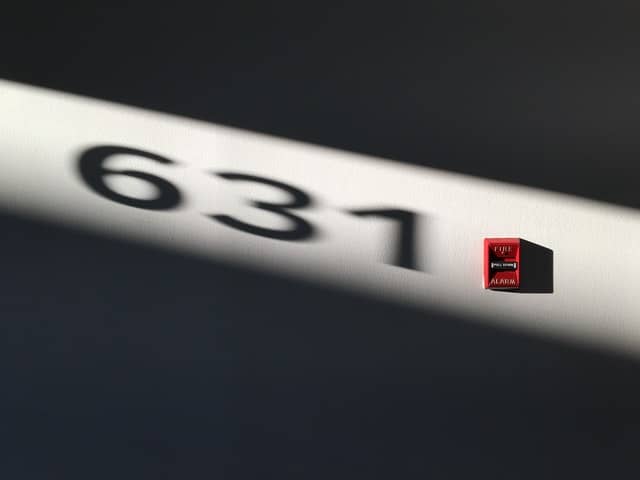 After spotting a good deal on AliExpress, you buy it. You will get a tracking number that will show the delivery of your package.
But on your end, you don't have the goods yet. This scam is different from the one where the package goes to another address.
3. Extra Money Scam
Such sellers will sob in your inbox with vague reasons. Often, they say they can't send the package to you at such a low fee. They will send a link for you to pay more.
4. Fake Certifications
As we know, the bureau of standards sets quality compliance rules for the manufacturers and sellers. It helps ensure high-quality products in the market.
Moreover, a marketplace like AliExpress has massive competition among suppliers. As a result, some sellers prefer to circumvent quality rules by presenting fake certifications of the product.
In this scam, buyers get drawn to the fake images, descriptions, and certifications of the product. However, they end up getting a poor quality product.
This scam is quite common on most e-commerce platforms. Thus, always make sure you cross-check the seller's authenticity before placing an order.
5. Closing a Dispute and Resending Scam
The seller will not agree to a refund when you open the dispute. It could be because you didn't receive your package or it had an issue.
But, the seller might tell you to close the dispute, and he will resend your product. Once you agree and the buyer protection period is over, there is nothing you can do.
6. Incorrect Shipping Method
You will buy the product by paying extra for a suitable shipping method. But, the seller will ship the package with a different method. It will be a low-costly or slower one.
Nevertheless, here you can dispute the extra shipping cost.
7. Re-sending Package With a New Order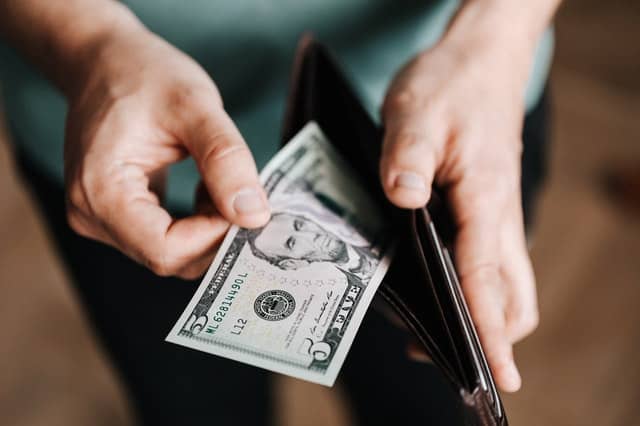 Most often, the seller agrees to send the product once again. He might propose you place the order once again. Here, the seller will adjust the pricing of a new order to $0.01.
You will receive a new tracking code. The seller ships the package to the new address, and you will forget about the dispute.
Once the buyer protection period ends, there is nothing you get. The second package can arrive or not.
How to Avoid Scams on AliExpress?
Staying away from scammers on AliExpress isn't a tricky thing. However, you have to be on high alert and know how to pick them out. Here is how to avoid unscrupulous sellers on the platform.
1. Check the Store's Duration
If the shop has been running for over two or three years, it could be believable. If it shows less than one year old, they are often yet to confirm their quality. So, it is better to switch to another seller or wait for a while.
2. Confirm the Buyer's Protection Policy
Look at the store's buyer protection policy. The seller should agree to a full refund in case you don't receive the package.
If the item isn't what you see in the description, they should give a partial or full refund.
3. Check the Buyers' Feedback
You can find it in the rating and review p. Sift through the reviews to see what previous buyers are saying. Some have original photos of how the products look.
Check if they have any complaints. It helps you make up your mind whether you can trust the seller.
4. Check the Last Sale Day
If the seller's last sale date is very recent, they might have many customers. It is a sign that customers are buying the product. How frequently they buy the product is also essential.
5. Inbox the Seller Before Making an Order
Please communicate with the seller via inbox and engage them. Ask about the product's quality, shipping, and other concerns you have. Try to figure out how responsive they are to your queries.
In the end, it will help you know if they are legit or not.
6. Don't Fall for Very Low Prices
There are times when you see so many sales on the platform. But, don't fall for meager and insensible prices. If the package is very cheap than usual, even when there is a sale, be cautious as it can be fake.
7. Avoid Free Shipping on Expensive Products
Most scammers use free shipping on expensive products to lure you. It can be tempting but don't risk it. Most often, they ship through the post office or other cheap shipping service.
In such cases, proper handling of your product isn't a guarantee.
8. Pay Safe – Pay through AliExpress!
Whenever you buy something from AliExpress, don't get tempted with lucrative offers that ask you to pay outside AliExpress.
Even if the seller tells you to give some hefty discounts on purchases, don't make a direct payment to his bank account. Instead, you can choose to pay through the AliExpress platform.
That's because AliExpress protection policies won't apply to such direct payments. As a result, buyers turn more vulnerable to the AliExpress scam.
9. Test the Product before Confirming Its Delivery!
On AliExpress, there is an option that allows buyers to confirm the receipt of the product. Many customers make the mistake of confirming product delivery as soon as they receive the package. Don't rush to approve the product receipt.
Instead, you can take time to look through the product and test it. Only after you feel satisfied with it, go ahead and confirm the receipt.
Is It Safe to Use Credit or Debit Cards to Avoid AliExpress Scam?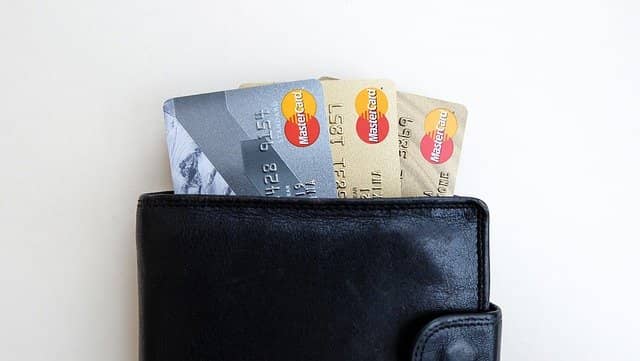 Yes. It is safe to pay via debit or credit card. But, most people are afraid of their data. If you pay using your credit card, you get points. You can also dispute payment if the buyer protection is taking long.
What Should I Do if I Have Been Scammed on AliExpress?
If it is possible on your end, file a dispute with the seller. You will have to explain the reason for opening the dispute. But, there is a period before the buyer protection turns invalid.
A buyer must wait for not less than ten business days after seeing that the site approves the shipment. AliExpress gives you five business days to settle with the vendor. If there is no settlement or agreement after this, AliExpress comes in.
It will take somewhere three business days for the company to decide. Even if the seller messages you to close the dispute, don't do it. Wait until you feel confident. There will be a p to upload evidence.
Ensure that you attach as much evidence as possible. Make your explanation simple enough. That's because it avoids any language barrier problems with customer care.
How Does a Dropshipping Agent Help You Avoid AliExpress Scams?
Using a Dropshipping agent is a great way to avoid scams on AliExpress. The agent will buy goods on the payer's behalf. You have to select what you want and send them. They do quality checks for you to receive the correct goods.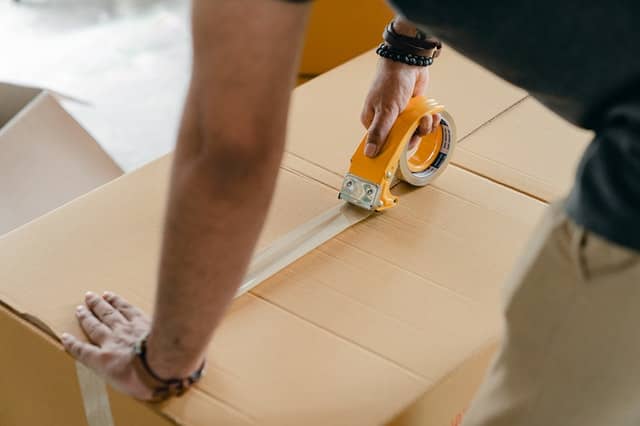 They also have dependable suppliers for shipping globally. It can take anywhere between 3 to 21 days. But, it will depend on your location, too.
The agent will get rid of unnecessary packaging. They also combine your orders to create one package. What's more, the efficiency of shipping will be higher. In short, you get relief from the time-consuming tasks, like packaging and shipping.
Are you interested in having a dropshipping agent to ensure your product's safety? Worry no more! You can avoid potential AliExpress scams through tailored services like product sourcing and worldwide fulfillment. Get them now!
Final Thoughts!
AliExpress is a safe marketplace. We attribute this statement to all the safety measures the company is enforcing. An example is the buyer and seller guarantee that cushions both parties.
But, there are preventive measures that every shopper has to exercise.
Ensure that you use the information in this article to stay away from scammers. Know how to identify them. Also, doing your due diligence is very important.
The best advice would be to use a reliable drop shipping agent. If you don't feel confident buying goods on AliExpress by yourself, they can play a vital role in ensuring the safety of your products.
In case you buy a product and realize the seller was a scammer, there is a way out. Filing a dispute if you are within the buyer protection period can help.
Lastly, if you come to the point of filing a dispute, ensure that you attach as much evidence as possible. There are high chances that you will get a refund.
As of now, this article might help you shop without risks on AliExpress. Happy dropshipping!