Every dropshipper out there will need to buy from China at one point or another. Buying from China can increase your profit margins but can also be challenging.
Whether you're interested in products at wholesale prices or buying in bulk, learning how to order stuff from China and sell online is crucial.
From choosing the right supplier to language barriers, shipping methods, and a minimum order quantity in place for many products, here we'll cover it all!
So, let's start learning how to buy from China!
What Is the Best Website to Buy from China?
Many different Chinese websites sell consumer goods at a cheap price.
Some of these websites are Chinese wholesale websites where you'll usually find lower prices but higher MOQs, such as Alibaba. Others, such as AliExpress, are B2C and much better for starting as a dropshipper since you can order items one by one.
You can find some of China's best products on AliExpress, Alibaba, Global Sources, Chinabrands, DHgate, Banggood, Made-in-China, etc.
For those who feel ready to start collaborating with a dropshipping agent
in China who can help you get over the language barrier, there are two other popular websites among Chinese dropshippers – Taobao and 1688.com.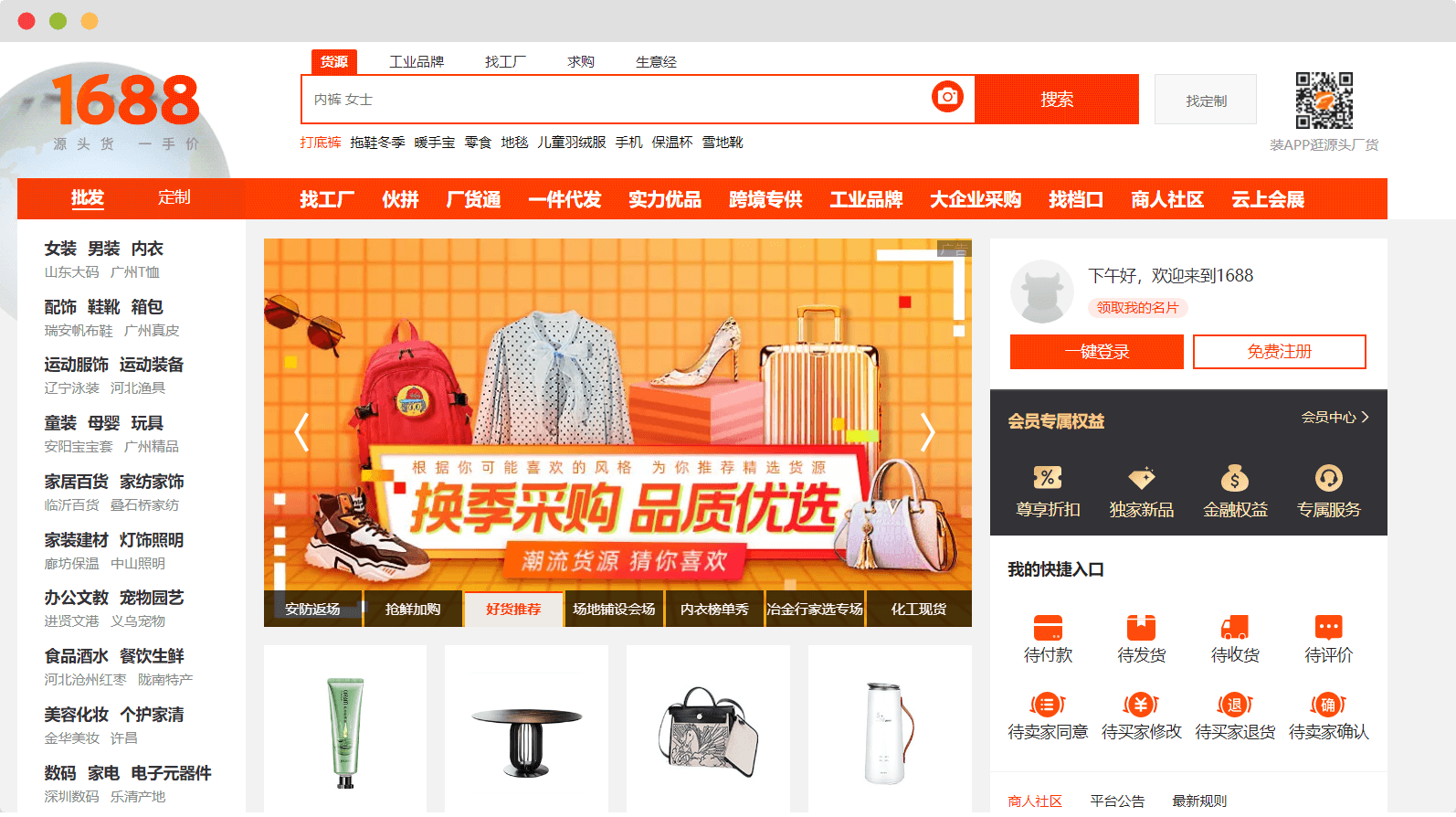 On these two websites, you can find cheap products from China at wholesale prices. However, the websites are entirely in Chinese, so you will probably need the help of your dropshipping agent.
How Do I Buy Directly from Chinese Suppliers?
Generally speaking, as a dropshipper, you have three possible ways of buying directly from Chinese suppliers or factories:
Buy from China online, on B2B or B2C marketplaces such as AliExpress or Alibaba;
Visit trade shows and markets in China to get in touch directly with Chinese factories and wholesale suppliers;
Work with a product sourcing agent in China who'll negotiate prices and buy from factories;
Those are the three different ways to source from China. If your online store is new and you still haven't tested any products, you can start by ordering single items from AliExpress.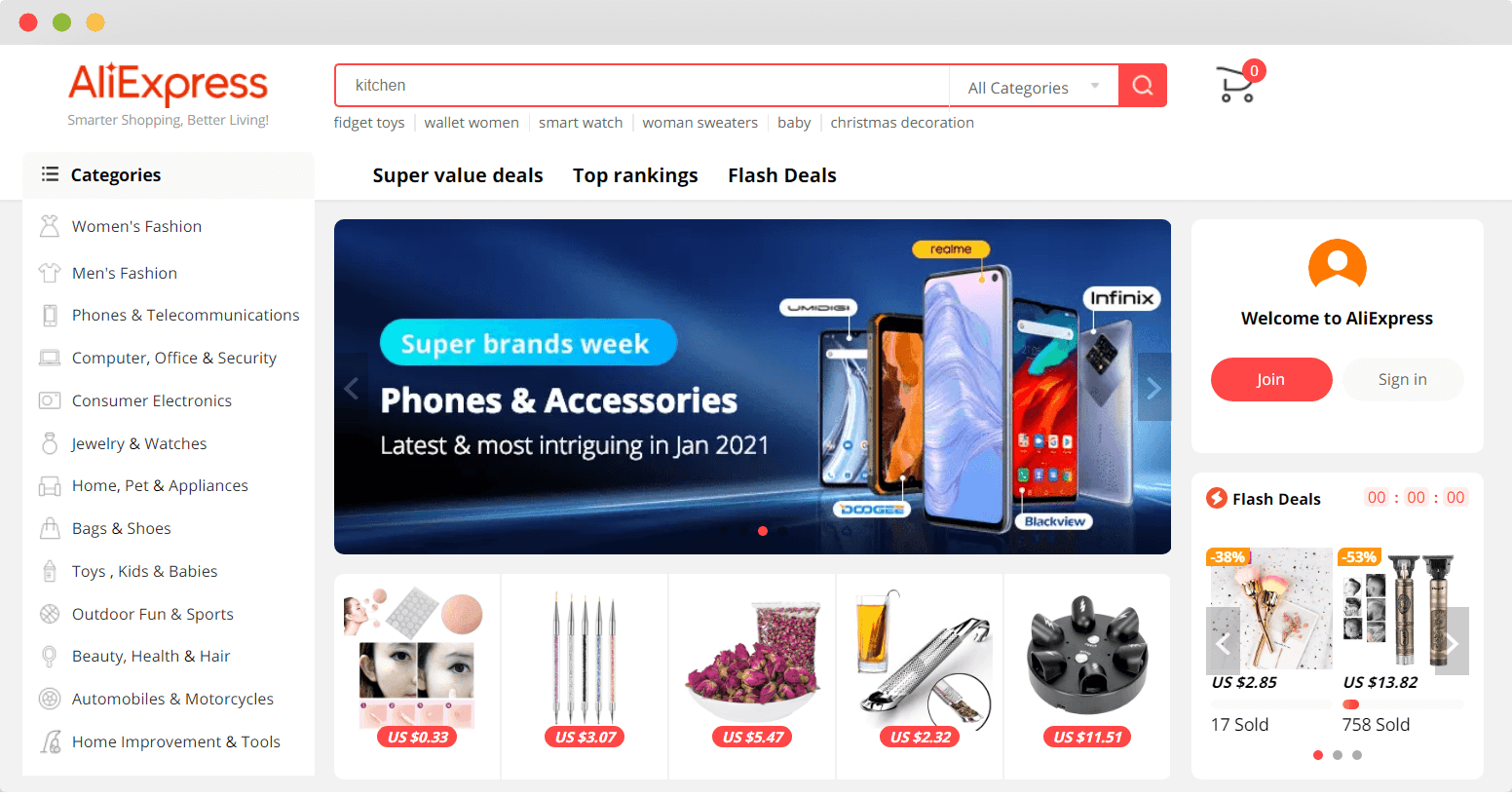 However, if you have a stable number of daily orders and a proven bestseller, you're ready to start working with a dropshipping agent who will help you scale your business and become more efficient.
What Products Would You Not Buy from China?
Even though China is a heaven on Earth for most products, there are some products that you shouldn't buy from China or dropship at all.
Some of the worst products to dropship and buy from China are:
Things like helmets or shields need to provide a certain level of protection, and of course, someone has to guarantee that.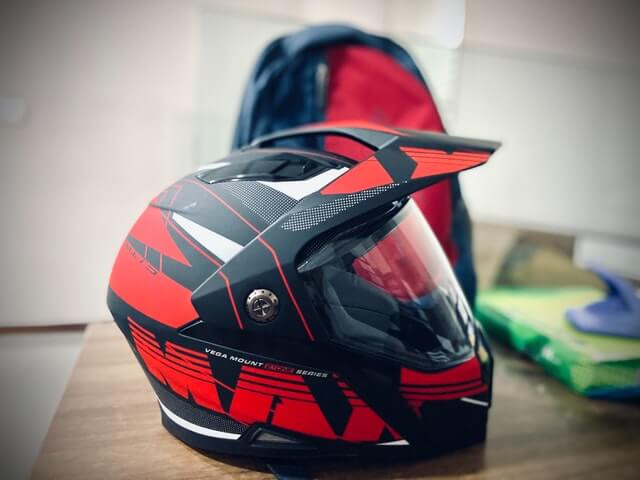 Since you're a dropshipper who has probably never seen the product in real life, you cannot be sure of its quality or materials. That means that you cannot and shouldn't promise safety and protection.
Try to avoid dropshipping items like that.
Due to the extended shipping and delivery times and the fact that you're selling cross-borders, sourcing food and beverages from China is probably not the best idea.
First of all, some of these items need special conditions for maintenance. And secondly, the chances are high that they get damaged during shipping.
Supplements and alternative
medicine
Facebook and most other social media platforms are strict regarding advertising content connected to health claims.
For example, selling herbal supplements that may help in weight loss with content that promises an unrealistic result is one example of something that you won't be able to do
No matter how attractive it sounds, dropshipping counterfeit products can result in problems with customs clearance throughout different countries as well as legal issues for you or your eCommerce business.
Selling replicas also becomes a moral issue if you haven't informed your customers that the product they are buying from you is not an original. That can be a sure proof way to lose customers quickly.
Even if it seems attractive due to a high-profit margin, attempting to dropship items such as furniture (couches, tables, etc.) can result in a nightmare when it comes to shipping.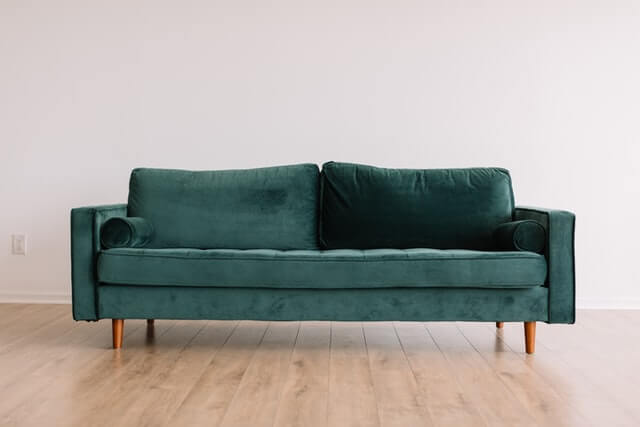 Due to the lack of affordable shipping methods for large-sized items from China to the USA or Europe, it's best to avoid dropshipping such products.
What Are the Best Products to Buy from China and Sell Online in the USA?
Choosing the right products to sell is crucial for the success of your dropshipping business.
When you're buying products from China to sell in the USA, remember that we're talking about international dropshipping. And as such, the products that you choose have to fulfill specific criteria:
Products are in-demand and, trendy, and unique or innovative;
They ship well and do not
expire;
They have a high-profit margin;
You're able to reach the right target audience for the product;
The products are in the low to middle price range and affordable for your audience;
Some products you can buy from China and sell online are: useful kitchen gadgets, mobile phone accessories, smartwatches, LED mirrors, small beauty tools, laptop accessories, water bottles, Bluetooth speakers, and unique clothing, pet supplies, etc.
As you can notice, all of these things have some features in common – they're affordable, innovative, useful, and compact.
If you're not sure how to find trending products that you can sell, click on the search bar on Alibaba, and you'll get the most popular search terms as recommendations.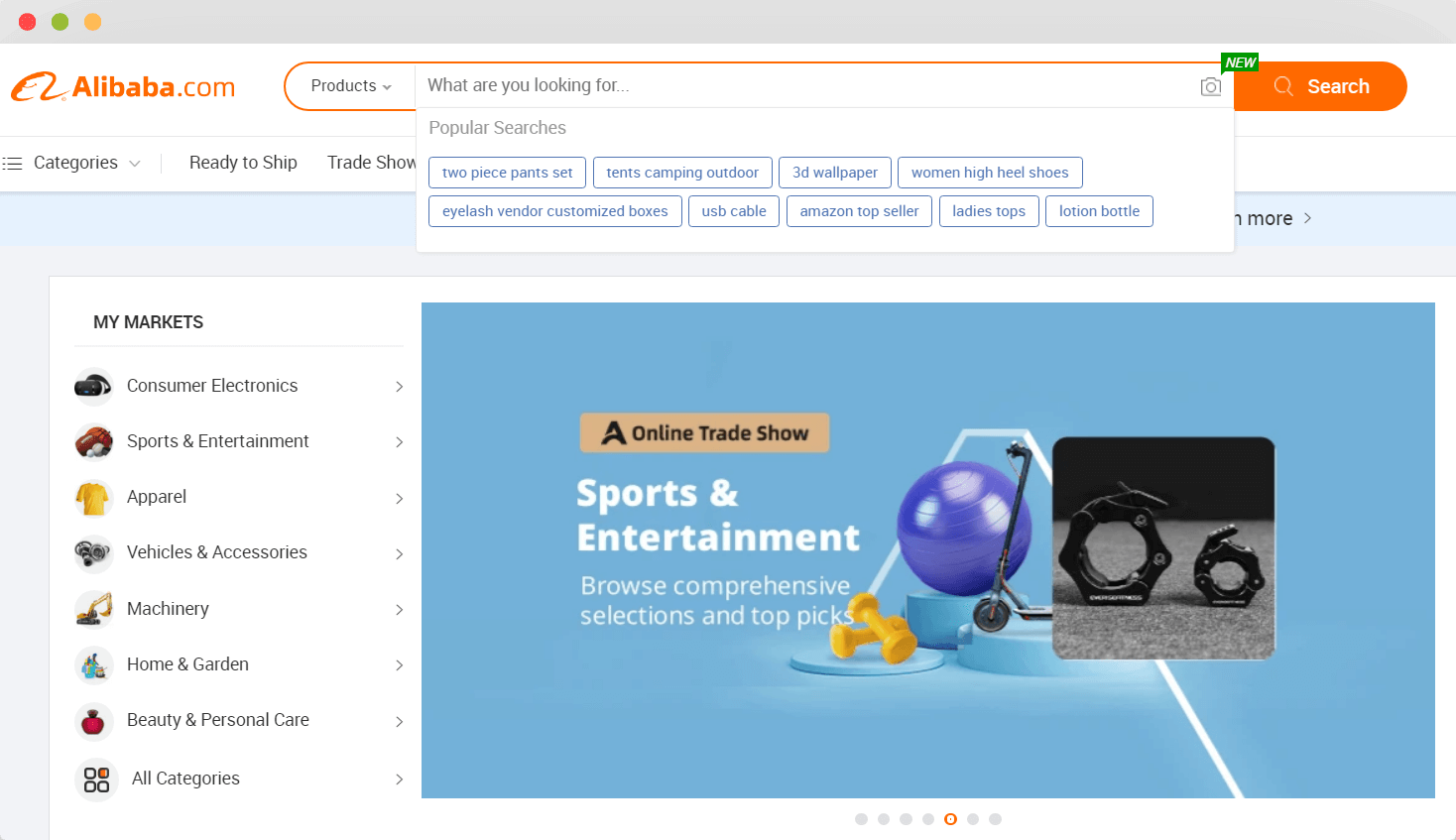 Is There a Minimum Order Quantity When You Buy from China?
Whether or not a product will have a minimum order quantity set in place depends on each supplier individually.
Generally speaking, B2B wholesale websites such as Alibaba that are for bulk orders will usually have a lower price per single item but a higher MOQ set.
On the other hand, websites that are B2C, such as AliExpress, will often have a slightly higher price per unit but no MOQ at all. That makes AliExpress better for beginners in dropshipping.
If you're collaborating with a dropshipping agent in China, it all depends on your agreement. There are several small business-friendly dropshipping agents, such as NicheDropshipping, where you don't have to order in bulk.
Consider that if you want your dropshipping agent to white label or private label a product, there usually will be an MOQ set in place due to the production and personalization costs and processes.
Can I Buy a Small Order from China?
Absolutely yes!
If you decide to collaborate with a dropshipping agent and take that route, ensure that they are small business-friendly and provide full dropshipping services, even for small orders.
For example, NicheDropshipping is a dropshipping agent in China that works with small and large eCommerce stores with stable orders. You can submit a free sourcing quote and see your choices!
Another route to take is to order from websites that don't have a high MOQ, such as AliExpress or DHgate.
If you're ordering from such websites, ensure that the supplier agrees to drop ship the product for you. Furthermore, ask upfront for any other additional services you might require, such as white labeling a product or adding your logo or branding.
How Can I Private Label or White Label the Products I Buy from China?
To white label a product with your branding, you could be able to find a supplier on websites such as Alibaba or AliExpress that agrees to brand the packaging or place a label with your logo.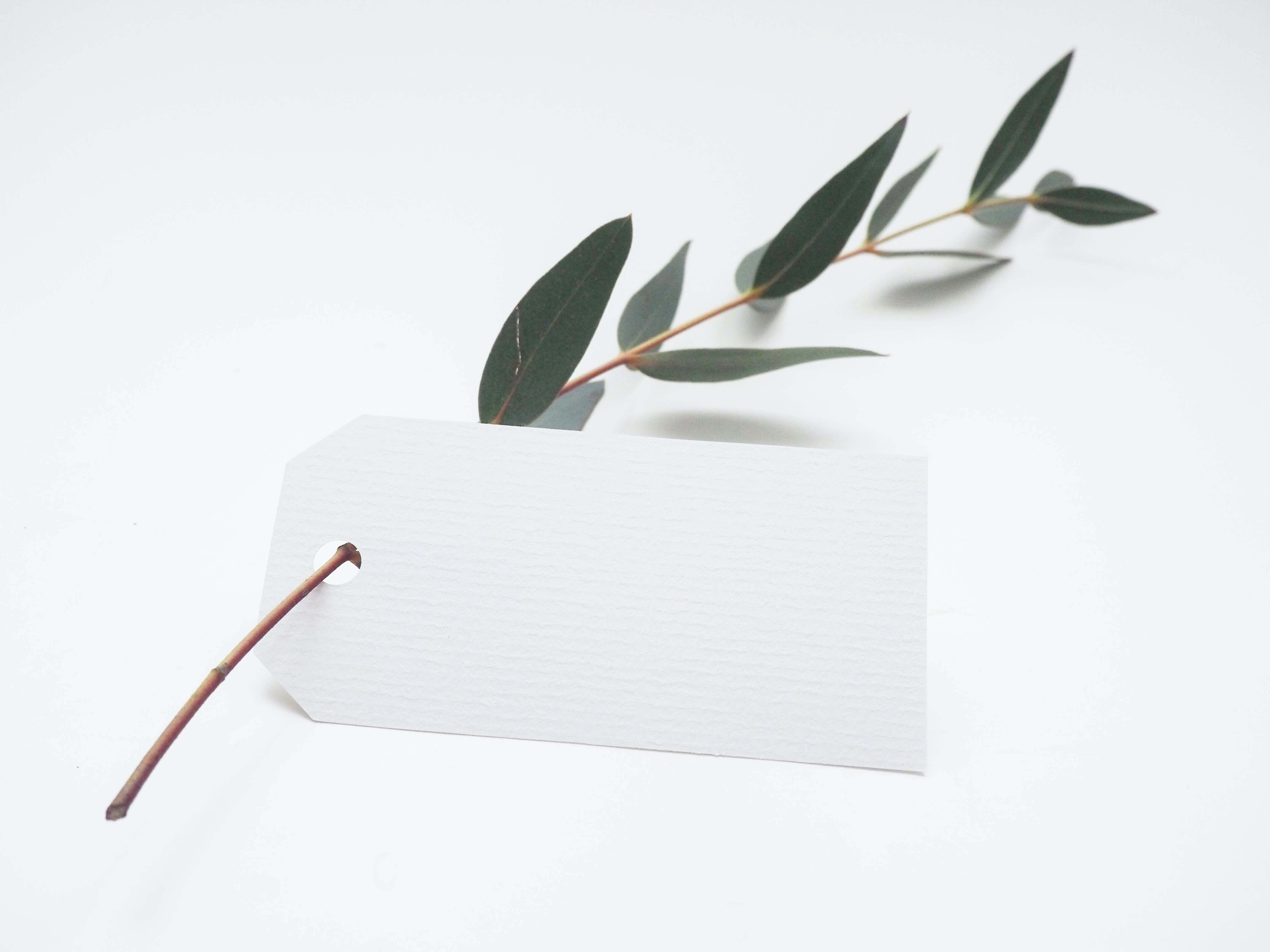 However, when it comes to private labeling a product, you might struggle to get in touch with a Chinese factory that will produce the exact product you need.
If you can do so, the best thing for dropshipping branded products is collaborating with a dropshipping agent in China.
Your dropshipping agent will be able to contact several different factories, negotiate the prices in their native language, and offer you several quotes. Like this, your dropshipping agent takes on the role of a product sourcing agent.
Furthermore, in the case of private labeling, your agent will be able to visit the production line and do a factory audit to ensure the product's quality and performance are just as specified.
After your product arrives, your dropshipping agent can perform a quality inspection to ensure the product is as described.
So, if you want to scale your business and create more brand visibility and recognition, the best solution is a dropshipping agent who'll act as your middleman in China!
How Can a Dropshipping Agent Help You Buy from China?
A dropshipping agent can help you do product sourcing from China in several different ways:
They can order from mainstream websites such as Alibaba, AliExpress, DHgate, or Made-in-China and dropship the products for you;
They can order from Chinese language websites which usually have lower prices, such as Taobao or 1688.com;
They can get in touch directly with
Chinese factories if it's necessary to white label or private label a product in bulk;
They can visit trade shows and source the products you need;
Everyone can benefit from having a dropshipping agent, regardless if you're a beginner in dropshipping or a professional that wants to scale.
What Are the Best Dropshipping Companies to Help You Buy from China?
When you're choosing a dropshipping agent in China, ensure they fit the following criteria:
They offer free product sourcing; They have a worldwide
fulfillment center;
They have warehouses in China and the USA;
They provide private label and white label drop shipping;
They have an app that automates with your shop;
They offer inventory storage;
They can buy in bulk for you directly from Chinese factories;
They are small business-friendly and agree to dropship small orders;
They can perform quality inspection of the order or factory audits when necessary;
Some of the best dropshipping agents that offer these services are NicheDropshipping, CJDropshipping, NicheSources, etc. Suppliers on Alibaba, AliExpress, or DHgate can also act as your dropshipping agents, although this is less reliable in the long run.
What Are the Advantages of Buying Products from China?
Buying from China has many advantages for dropshipping businesses. Here are some of them:
Lower product prices;
Higher profit margins when reselling;
A variety of shipping options worldwide;
Free shipping possibilities;
The wide range of product niches and choices;
Thousands of different suppliers to choose from;
The opportunity to order single items or bulk orders;
Full service dropshipping agents and companies available;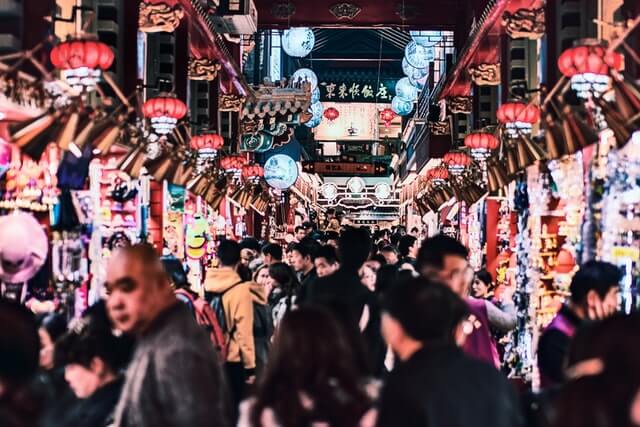 What Are the Disadvantages of Buying Products from China?
Now that you know the advantages, it's worth mentioning the disadvantages or struggles you might have when you buy from China:
You can encounter low-quality products;
The language barrier can be a real problem;
Some products, usually when buying wholesale or in bulk, will have high MOQs;
You need to state product specifications/features upfront. Otherwise, you might end up with a different product;
Could be challenging to manage without a dropshipping agent;
How to Buy from China and Import Products to My Online Store?
Having a fully automated integration with your Shopify store or WooCommerce store is priceless for product sourcing and importing listings.
As a dropshipper, you can have a Shopify, WordPress + WooCommerce, eBay, Amazon store, etc. So, the import process of products will depend on the type of store you have and the chosen supplier website or dropshipping agent.
For example, you can have a Shopify store and use the Oberlo app to import AliExpress products. You can also use NicheDropshipping as a product sourcing agent and take advantage of their app that synchronizes fully to your Shopify store.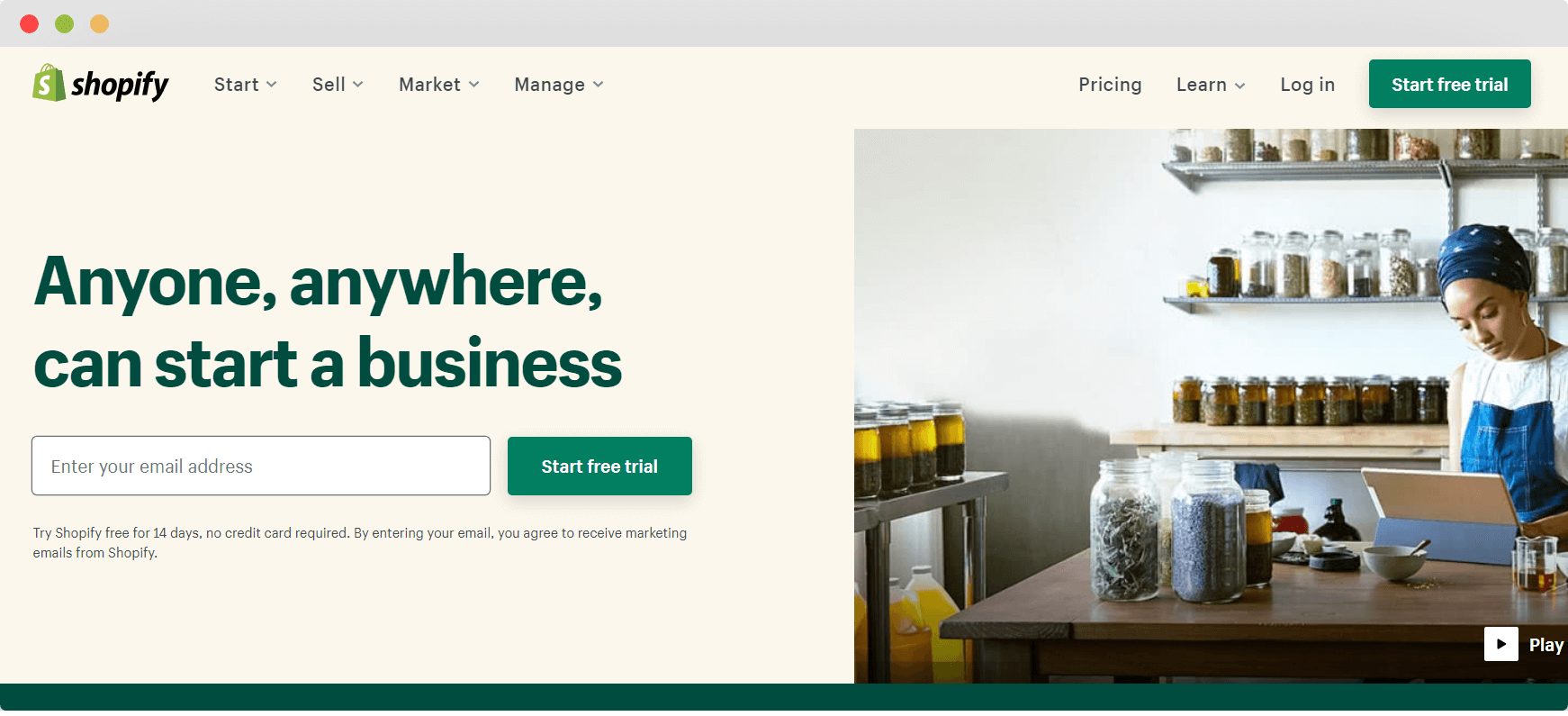 How to Get a Better Price When Buying Products from China?
Although price negotiation is not uncommon with Chinese suppliers, you should do this only when buying in bulk or buying personally from factories or trade shows.
Websites such as AliExpress are focused on end-consumers, and there you'll be able to buy single items. So, don't expect any price negotiations there.
However, on B2B websites focused on wholesale and bulk, such as Alibaba, you'll be able to get in touch with the suppliers, which opens the possibility for negotiating the price and the MOQ.
Having a product sourcing agent in China can help when you're buying products in bulk since they will do the negotiations for you.
What to Be Careful of When Buying from China?
When you want to buy and import products from China, you have to be careful of several things:
Ensure that the supplier is reliable and has good reviews;
Always order a sample of the product to check the delivery time as well as the quality;
Don't buy in bulk a product that you haven't tested yet;
Don't buy from China products that expire quickly, are too big, are dangerous, or have false medical or health claims;
Do a Google search before hiring a dropshipping agent. Type 'best dropshipping agent in China' and do your research;
Ensure that you give your supplier or dropshipping agent the exact product features or specifications such as color code, material, etc. That will ensure you receive the desired quality products;
Always assume that the price and MOQ are negotiable;
Consider that it's still safer to have a dropshipping agent in China who can perform a quality inspection;
Avoid buying brands from China as they're often replicas, which might cause a problem for you with the customs clearance;
Always discuss the total cost and shipping methods in advance;
To Sum Up
Dropshipping products that you buy from China can have extremely high-profit margins and earnings when you do it right!
Although it might sound complicated at first, with the right amount of research and the right dropshipping agent, buying from China can quickly scale your eCommerce business.
Hopefully, our ultimate FAQ guide will help you buy from China with ease and confidence. Start dropshipping the quality products you've always wanted and build up your brand and customer loyalty.
If you need the help of an experienced dropshipping agent in China, we're always here for you. Create a free account today, and we'll get back to you shortly!