If you've ever considered scaling your dropshipping business, you know that the first thing to do is increase your profit margins. One of the best ways to do that is to source your products from a China wholesale market.
For years now, China is known as the largest online marketplace among dropshippers. But, serious dropshippers know that China's offline wholesale markets are the place to go for the best prices!
It's not just large-scale businesses that can buy from these largest wholesale markets, but also dropshippers who collaborate with sourcing agents in China who can visit these markets directly.
So, let's get going and see how to do product sourcing from a China wholesale market!
10 Ultimate China Wholesale Markets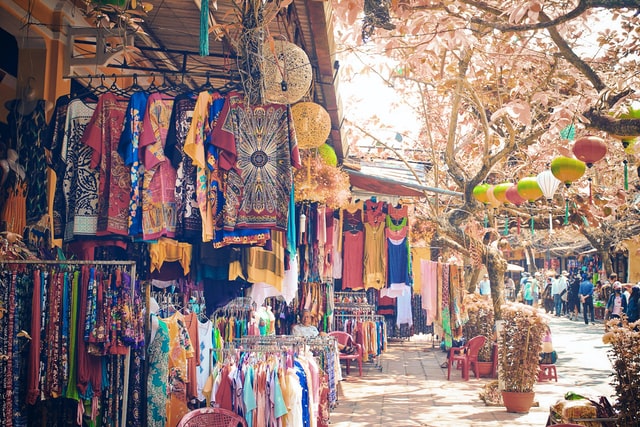 Many of China's largest wholesale markets are in Zhejiang Province, Guangdong Province, Liaoning Province, etc.
Here are 10 of the best and most well-known China wholesale markets:
1. Yiwu International Trade City, Yiwu, Zhejiang Province
When you hear talks about the Yiwu City wholesale market, the Yiwu International Trade City is what people usually mean.
Although there are many wholesale markets in Yiwu city, this one is among the largest wholesale markets in China, if not the world in general.
Covering an area of 4 million square meters, divided into five districts and over 100.000 sellers, the Yiwu wholesale market can be a confusing maze if you don't know where you're going.
Here's an approximate setup of the product categories per districts:
1st district: Toys, Jewelry, Ornaments
2nd district: Bags, Suitcases, Electronics, Hardware, Umbrellas, Different Tools
3rd district: Eyeglasses, Beauty Products, Cosmetic Products, Buttons, Zippers
4th district: Accessories and Undergarments (hats, caps, socks, gloves, bras, belts, underwear, shoes, etc.)
5th district: Vehicle Parts, Edible Products, Healthcare, and Supplements
This wholesale market is permanently open for visitors throughout the entire year. Plus, it's famous for its low product prices. However, in Yiwu, sellers can be manufacturers or trading companies, so be careful when choosing.
2. Guangzhou Baima Costume Market, Guangzhou, Guangdong Province
Due to its perfect geographic placement, the Baima Costume Market has become the most famous Chinese wholesale market for overseas sellers.
Located near the Guangzhou train station, the Baima wholesale market focuses mainly on clothing, and it has the most significant turnover rate among markets in Guangzhou.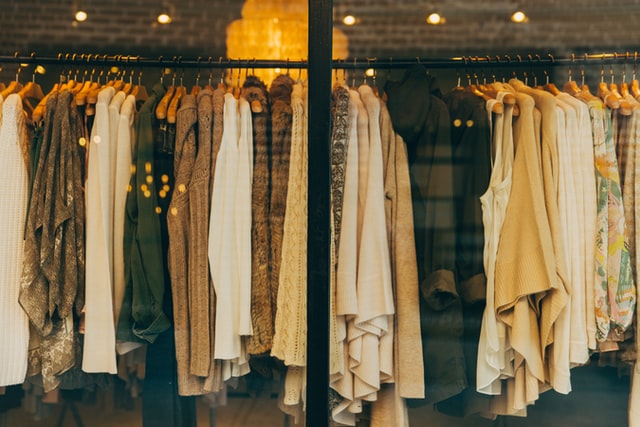 Although you can find all types of clothing at the Baima market, its main focus is on high-end women's clothing, which means you can expect slightly higher prices (but still wholesale).
3. Huaqiangbei Electronic World, Shenzhen, Guangdong Province
Welcome to the largest Chinese wholesale market for electronics worldwide!
With over 50 smaller electronics markets located within the Huaqiangbei market, it's the largest supplier for electronics bought by small and medium companies worldwide.
Over 70% of these smaller markets sell electronics such as mobile phones or different spare parts or accessories for phones.
So, if you own an eCommerce store selling phone electronics, the Huaqiangbei Electronic World in Shenzhen is the paradise you need!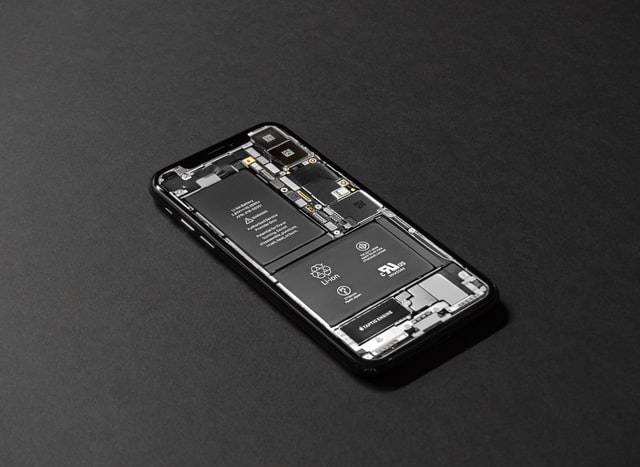 Some dropshippers even claim that you can buy various phone components or parts on this China wholesale market and create your first DIY phone.
4. China Technology Hardware City, Yongkang, Jinhua, Zhejiang Province
The China Technology Hardware City is the largest wholesale marketplace in China, specialized in hardware, and the third-largest in the world!
Stretched on a surface of 1 million square meters, here you can find products in the categories of Machinery, Decoration Hardware, Tool Hardware, Building Hardware, Electrical Hardware Equipment, and more.
To visually portray the importance of such a large wholesale market, people say that if Yongkang stops producing hardware for just one day, the world will have a shortage of at least 100 types of products.
5. Wanling Plaza, Yuexiu District, Guangzhou, Guangdong Province
The Wanling Plaza wholesale market is a fairytale paradise world for eCommerce businesses in the niche of toys, gifts, and decorations.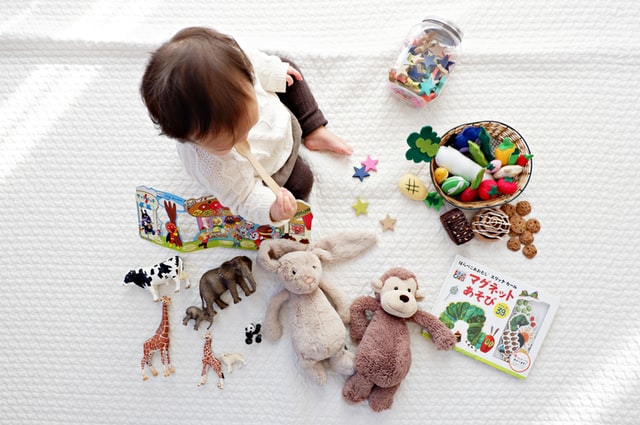 Stretched on seven different floors (-1 to 6), in Wanling Plaza, you can find all types of decorative toys, boutique, remote controls, education, gifts, etc.
Just walking around here is magical on its own, so purchasing products will surely be a pleasure.
6. Evergreen Clothing Market, Hangzhou, Zhejiang Province
The Evergreen Clothing Market rightfully belongs in the list of five best clothing wholesale markets in China!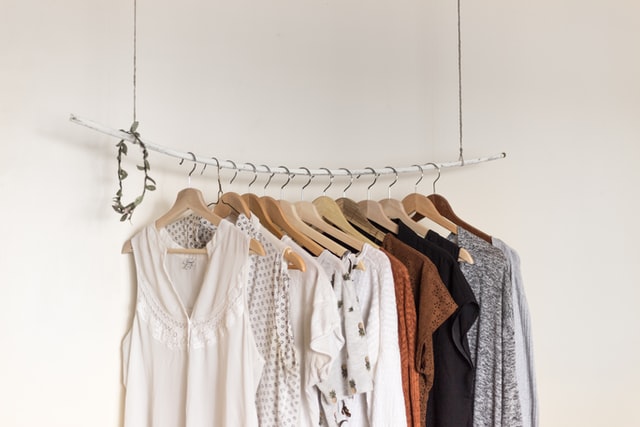 There are smaller markets within the Evergreen Market, such as the New Hangpai clothes market, Zhidi International, Yifa clothing market, etc.
Regardless of the type of clothes you're dropshipping, in the Evergreen Clothing Market, you can find everything.
Over 80% of the Evergreen Market's entire turnover comes from wholesale, while the rest is from smaller orders.
7. Ladies' Market (Ladies' Street), Kowloon, Hong Kong
Located in the Kowloon district of Hong Kong, the Ladies' Market stretches over the southern part of Tung Choi Street. This part of the street is known as the Ladies' Street.
You can find all types of clothes, accessories, shoes, jewelry, watches, scarves, and so much more in the Ladies' Market!
The name here is a bit misleading since the Ladies' Market doesn't only offer women's products but also men's, children's products, etc.
8. Shuibei International Jewellery Exchange Center, Shenzhen, Guangdong Province
With an annual industrial production value of over 50 billion yuan, Shenzhen holds first place in China in gold jewelry.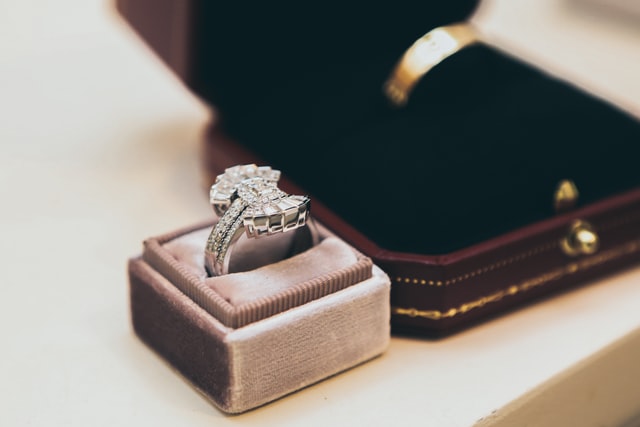 One among the 500 gold jewelry manufacturers in Shenzhen is the Shuibei International Jewellery Exchange Center.
In the Shuibei Jewellery Center, you can find everything from gold, platinum, silver, pearls, gems, precious metals, etc.
So, if you're dropshipping jewelry products, Shenzhen is the place to visit.
9. Baigou Bags & Cases Trading Market, Baoding, Hebei Province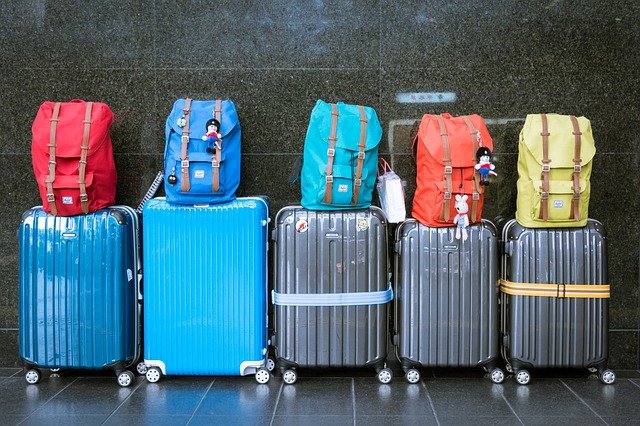 Dropshipping bags or suitcases? Then Baoding will look like a paradise for you!
Baigou Bags & Cases Trading Market in Baoding is the largest China wholesale market specialized in bags and suitcases. There, you can find things like backpacks, suitcases, briefcases, purses, wallets, student bags, etc.
10. Huqiu Bridal City, Suzhou, Jiangsu Province
Huqiu Bridal City is the first and most well-known chain complex for bridal and wedding products in China.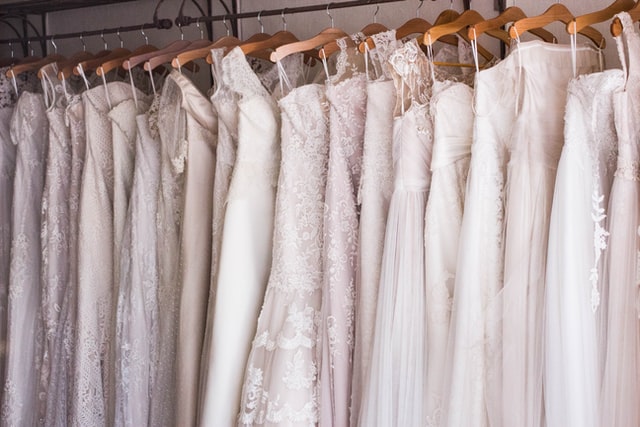 Located in Suzhou's Huqiu district, this wholesale bridal marketplace attracts both dropshippers who buy in bulk and individual visitors.
For instance, a wedding dress purchased from Huqiu Bridal City can cost anywhere from 700 to 4000+ yuan.
Of course, like most other markets in China, you can bargain the price down to half!
China Wholesale Markets FAQs
Now that we've shared some of the largest China wholesale markets with you, it's time to share the answers to some of the most frequently asked questions about wholesale markets in China.
What Is a China Wholesale Market?
When you hear people talking about China wholesale markets, they might refer to one of these two cases:
The most well-known market in Yiwu – the Yiwu International Trade City – known as the largest small commodity market on this globe;
Alternatively, they might refer to different wholesale markets in China, since it's not just one;
There are hundreds, if not thousands, of different wholesale markets in China, some selling all types of products and others specialized in a particular niche.
What Are the Best China Wholesale Markets for Clothes?
Some of the most well-renowned and largest wholesale markets focused on clothing are Yiwu International Trade City, Evergreen Clothing Market, Guangzhou Baima Costume Market, Guangzhou Thirteen Hongs of Canton, and China Light Textile Industrial City.
Many dropshippers also source clothing from, Guangzhou Shisanhang Clothing Wholesale Market, Huanbei Small Commodity Market, Hangpai Boutique Costume Market, and many others.
Which China Wholesale Markets Are in Guangzhou?
Guangzhou is famous for its many wholesale markets where you can find everything you can imagine!
When in Guangzhou, make sure to visit these wholesale markets: Shahe Clothes Wholesale Market, Baima Clothing, Guangda Vast Foreign Trade Shoes Plaza, Huimei International Clothes City, Shisanhang Clothes, Liwan Toys, Beauty Exchange Center, etc.
How to Buy from China Wholesale Markets?
Buying from any China wholesale market will be challenging if you're not a local. Even locals need guides and time to get around in the enormous maze markets.
As a foreign dropshipper, the best way to buy Chinese products from wholesale suppliers is to hire a local dropshipping agent who will source the products and deal with logistics in your name.
Importing China products to another country can be a hassle, especially if your bulk order is subject to customs clearance and import taxes. That's another reason why having a product sourcing agent in China is crucial.
Besides a product sourcing company, having local help or visiting with someone who's already been in these markets before can be of enormous benefit.
Where to Store Products Purchased from a China Wholesale Market?
Since you're reading this article, you're probably a dropshipper planning to purchase bulk orders from a China wholesale market. As you already know, every bulk order needs a place to be stored and then shipped one by one as your orders start coming in.
Depending on your client base's geographical location, you can store your products in a warehouse in China or the USA.
When it comes to inventory storage, the ideal scenario would be to hire a dropshipping agent with warehouses in the US and China. Like this, your buyers can enjoy shorter shipping times, thus increasing customer loyalty and satisfaction.
Can a Dropshipping Agent Help Me Source Products from a China Wholesale Market?
Usually, yes! Depending on your preferences and your dropshipping agent's location, they can visit different wholesale markets and source niche products for you.
Or, you can give the exact product features and specifications to your dropshipping agent and let them source the product for you from wherever they find the best quality vs. cost ratio.
In any case, an excellent dropshipping agent should be able to source products from China wholesale markets for their serious dropshipping clients.
What Are the Most Common Difficulties When Buying Offline from China Wholesale Markets?
When attempting to purchase Chinese products directly at wholesale markets, there are probably various barriers you'll face, such as:
Language barrier – even though some sellers are used to international buyers, the bulk of them are focused on domestic sales, so don't be surprised if you struggle with the language;
Cultural variations – a seller in China nods and seems to agree with you? Not necessarily! They might not understand what you're talking about but are merely being polite. Always ask for an agreement in writing;
Overstocking – naturally, the risk of overstocking and not selling your entire order is always present when you buy in bulk;
To avoid these difficulties, you can collaborate with a sourcing agent in China who can purchase, store and ship the orders to your end-consumers.
Is It Better to Buy Offline from China Wholesale Markets or Online from Wholesale Websites?
The answer to this question is proportional to the size and stage of your business. If you've scaled your business and are ready to do it even further, keep reading!
For instance, new dropshippers will have a lower risk and upfront cost if they use websites such as AliExpress, Alibaba, Made-in-China, etc.
However, if you're an experienced dropshipper who wants to scale their business by increasing their profit margin, buying bulk from a China wholesale market can be extremely beneficial.
A compromise between these two options would be to hire a dropshipping agent in China and ask them to source from Taobao or 1688.com.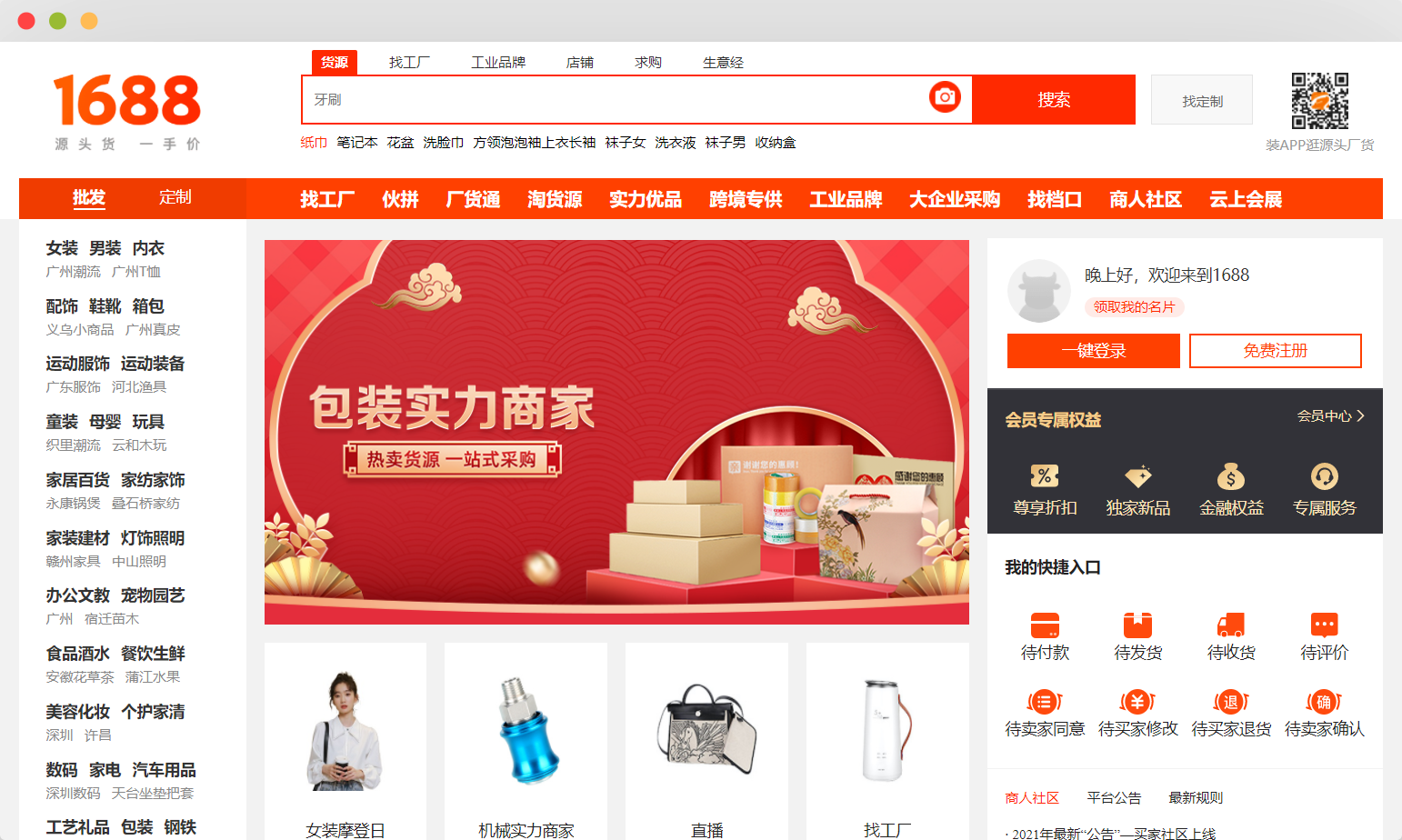 Taobao and 1688 are websites with low prices, but entirely in Chinese since they're focused mainly on domestic sales. So, having a dropshipping agent who speaks the language is a must here!
What Are the Advantages of Sourcing from a China Wholesale Market?
The most important advantages or benefits of sourcing offline from wholesale markets in China are the following:
Physical touch with the product – better for determining product quality;
Ability to negotiate and bring the price down in person;
Much lower prices initially suited for domestic sellers;
Possibility to check out the seller's facilities or production halls;
Chance to get to know the seller in person and estimate their business sense and personality;
An extensive selection of products (at China wholesale markets, you can find every product you can think of);
What Are the Disadvantages of Sourcing from a China Wholesale Market?
Although there are many pros when it comes to buying offline, there are also many cons:
Significantly higher upfront costs and risks;
Risk of overstocking due to bulk buying;
Loss of time and physical effort;
Misunderstandings due to language barriers;
Issues with export and import from China;
Problems with shipping and transport;
Finding the exact location of a seller in a maze of streets and suppliers;
Especially risky for new dropshippers with untested products;
Travel costs and losing time;
Not worth it for smaller purchases/orders;
What Are Some Tips for Buying from a China Wholesale Market?
Product sourcing from China wholesale markets requires upfront research and preparation. Here are some tips to make the process easier:
Hire a dropshipping agent whenever possible – they are local and can be of enormous help;
Do your research – check out different suppliers, their product quality, location, etc.;
Get in touch with suppliers in advance – this is a crucial point – you don't want to deal with the person they hired to sit at the market booth, but directly with the seller;
Prepare import and shipping in advance – you don't want a bulk order with no place to store it;
Procure maps, guides, or local help – the wholesale markets in China are huge, so you'll need some guidance;
Ensure you have a local or the help of a sourcing agent who speaks Chinese – this will minimize misunderstandings due to language barriers;
To Sum Up
On a final note, we sincerely hope these ten China wholesale markets will help you navigate the large labyrinths of booths you'll encounter.
So, if you're an experienced dropshipper who feels ready to purchase in bulk and knows what they can sell, feel free to try product sourcing from a China wholesale market.
For any help with local translation, product sourcing, inventory storage, or shipping, we're at your disposal. Just get in touch, and we'll be your guides to China wholesale markets!