Many people think of starting a dropshipping business. But the only thing that stops them from reaching their goal is the lack of knowledge. Whether you are a newcomer – a complete novice – or seasoned veteran, dropshipping might confuse your mind most often.
That's why we are presenting this ultimate guide to help you get started. In case if you are new to AliExpress dropshipping with so many doubts concerning the success factor, this guide will change your mind.
Dropshipping – What Is It?
You have probably heard of the dropshipping business so far, but you may still want to understand its meaning and working mechanism.
The simplest explanation is – dropshipping is a type of ecommerce business where a trader sells different products that he/she does not stock in the warehouses. Moreover, this type of business involves the products being shipped directly by the supplier/manufacturer. To put it simply, you buy products from one place and ask the supplier to send it to another location.

This business model consists of an agreement between the product seller and the supplier. The seller determines his price or does negotiations, and the manufacturer receives the agreed amount from him after the sale.
In this way, the benefit is mutual between both parties. The online retailer can focus on the product's marketing and selling, while the supplier deals with production and delivery.
Thus, in many cases, this agreement and the overall business model suit everyone. The seller has multiple benefits from the dropshipping business model.
What Is AliExpress?
Alibaba Group launched AliExpress in 2010. This online retail service from China became extremely popular in a short time.
AliExpress platform consists of small businesses. It allows you to buy different products at affordable prices. At Aliexpress, you can find all kinds of products – from electronics to clothes and much more.
If you plan to start a dropshipping business, then AliExpress is undoubtedly an excellent place to begin. This platform is continually improving its service, so as a dropshipper, you can feel safe and protected.
AliExpress – History and Present Situation
It may not be entirely wrong if we say that 2010 was a crucial year for dropshipping. In 2010, Alibaba launched Aliexpress, and everything became much more accessible and cheaper for people who wanted to start a dropshipping business.
Even after ten years of its launch, dropshipping is still more popular than before. Anybody can start a dropshipping business, and Aliexpress makes it relatively easy.
The dropshipping business is still profitable in 2023. But if you think that you don't have to put any effort into being successful, you might be wrong.
Starting a new online business is a big challenge, so it is crucial to make the right decisions.
Is Aliexpress the best option for dropshipping business? Will you find trending products you need at Aliexpress, and can you trust this platform? There are a lot of questions, so we are bringing you the right answers below.
AliExpress Dropshipping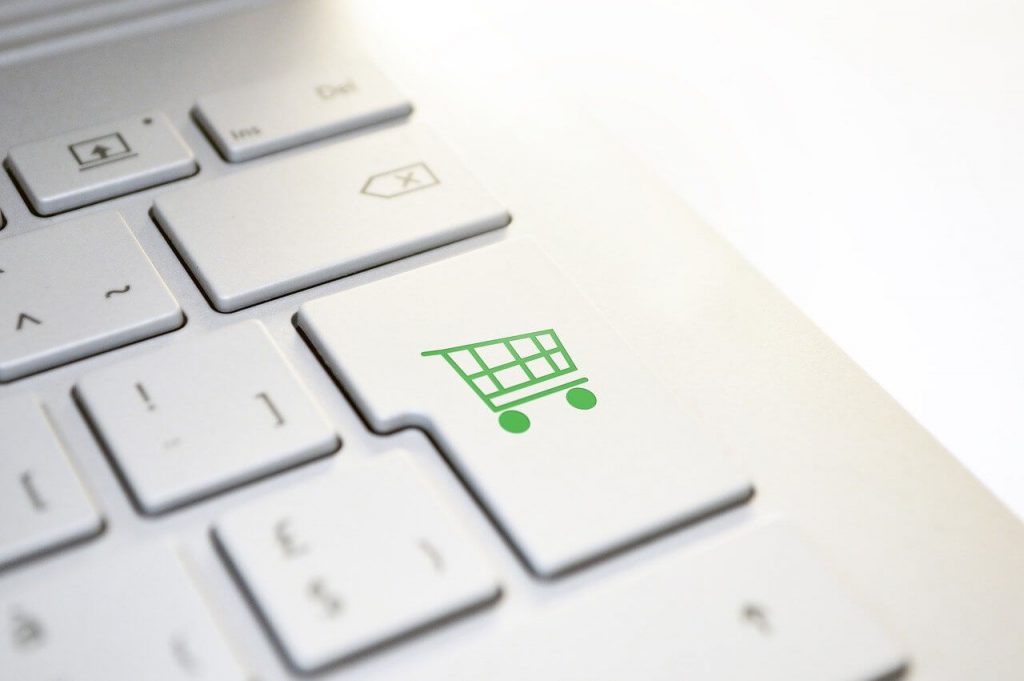 It is relatively easy and straightforward to start a dropshipping business with AliExpress. You need merely a couple of clicks to add products from AliExpress to your e-store. Moreover, you don't need to look after the supply chain, including the manufacturing, managing warehouse, order fulfillment, and transportation.
You set the rate, and when you get the order, your supplier sends the goods directly to your buyer.
Is Aliexpress an Ideal Option for You?
You need to know both sides of the coin to make the right decision and make sure whether AliExpress is the ideal option for you. Not everything is perfect at AliExpress, but there are also reasons why this platform is so popular.
In the below p of this guide, we will discuss the advantages and disadvantages of Aliexpress.
Advantages of Dropshipping With AliExpress
There are many reasons why dropshippers choose Aliexpress. The advantages of doing business in this way are enormous – you don't have your warehouse, and you mostly only deal with your brand's marketing and development.
At AliExpress, you can easily find the products you like and start selling them, whether you are an entrepreneur from America or Europe. After you sell the products, you pay the wholesale price, the sellers on Aliexpress ship them, and that is all you have to look after while doing all this.
We have singled out the six most essential advantages of dropshipping with AliExpress.
Very Low Startup Costs
A few hundred dollars a year is enough to start a dropshipping business. You need to buy a domain and pay for the hosting, and that is all you have to invest at the very beginning. You don't have to think of rent payments, space leases, and inventory storage.
Minimal Risk
The great thing about dropshipping with AliExpress is a minimal risk. You are only paying for the products that you sell, so if they don't sell as you expected, you can always change them. You will never have a surplus of products that you will not know what to do with. There is only a little to lose if you try starting a business with AliExpress.
Work from Any Location
For many, it is like a dream coming true. You can be anywhere in the world and run your business from there. All you need is stable access to the internet and a computer. It is up to you to decide whether you will work from the mountain or your home.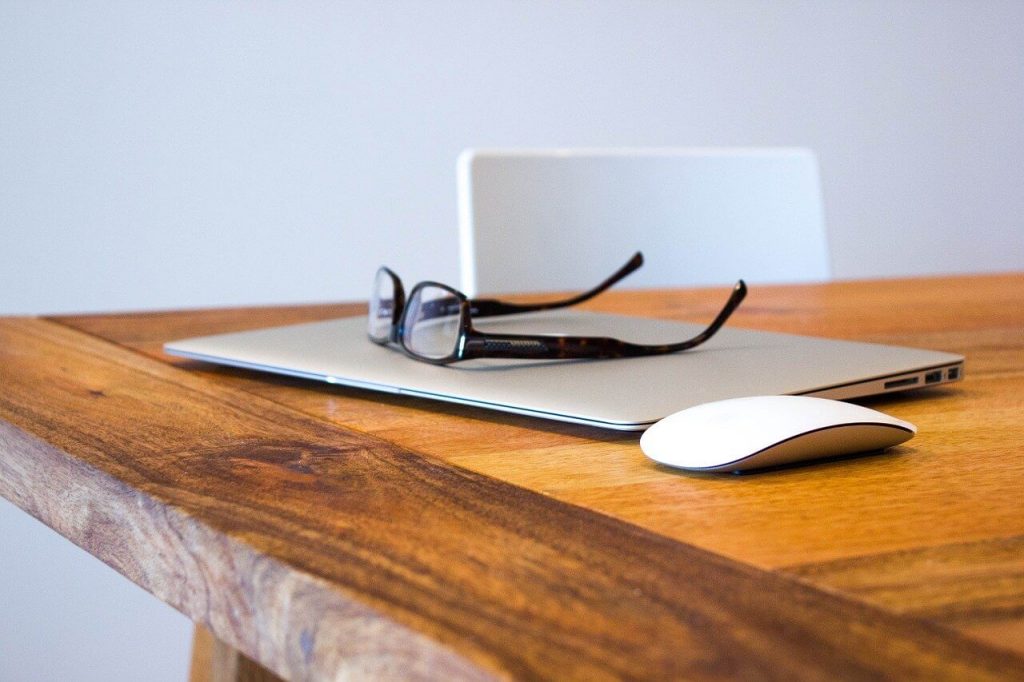 No Inventory
Forget about taking care of storage, product packaging, and remaining supplies. With AliExpress dropshipping, you don't have to think about it at all.
Low Business Costs
If you had a retail store, you would have to pay other people to work for you. You would have to pay rent, salaries, bills, etc. But with AliExpress dropshipping, everything you need is already on your computer. And if you need someone to help you, you can always find a virtual assistant.
Sell as Many Products as You Want
If you are at the beginning level, set up more categories with many different products. You can put as many products as you want in your store. Find out what sells the most and what sells the least, so you can focus more on items that sell well.
Disadvantages of Dropshipping With AliExpress
Here, we are listing some of the notable challenges that dropshipping with AliExpress might bring your way.
Highly Competitive
If you thought drop shipping is a new way of doing business, you were wrong; it has been around for a long time. In this business, you will have great competition in whatever niche you choose.
Low costs are an advantage, but also a disadvantage when it comes to competition. How can your products and brand stand out from the crowd? Many drop shippers do not work on developing their brand, so you will quickly surpass them if you try harder than them.
Lack of Control
For everything you need, from the goods to delivery, you will have to rely on suppliers. You will not have control over them, so the delivery time, the quality of the packaging, and your product will depend on the supplier.
In case you have not chosen the right supplier, this can ruin your business because the customer won't identify that it is not your fault.
Shipping Time
When you order goods from AliExpress, it comes from China, so you can't know precisely when it will arrive. Sometimes it may take a week or even a month for the goods to reach the buyer.
Shipping alternatives like DHL and FedEx are much faster but are also incomparably more expensive.
Low-Profit Margins
Excessive competition will affect the price of your product. Don't expect to sell a cheap product expensively because customers will always compare your items with the competitor's products.
The sale will not take place if you make a big difference in price. There is no need for high prices because you can always sell large quantities of products and get paid for low-profit margins.
Complicated Refund/Return Process
In a situation where the customer is not satisfied and wants a refund, you will have to return the product to the supplier in China.
Don't expect to have smooth and easy-going communication with a supplier, mainly because of the language barrier. Communicating with a supplier could be complicated, but it is a risk you will have to take on yourself.
Step-by-Step Guide: How to Start Dropshipping with AliExpress?
To start your dropshipping journey with AliExpress, you should follow a few steps. Here is a step-by-step guide with all explanations you need to get started.
Pick Your Niche at AliExpress
What is your hobby, what is it that you genuinely like? It is easier to choose your perfect niche at Aliexpress if you focus on the things you know very well.
For example, if you don't know anything about computer science, information technology (IT), or mobile phones, we don't recommend you start selling these types of products. It is best to go with attractive niches and topics of interest you are comfortable working with, particularly for the long term.
It is excellent if you can test the products you are going to sell yourself. This way, you will learn more about the products and choose the ones that meet your minimum standards. Or, if you decide to sell a product regardless of the material, at least do so consciously.
Likewise, it will also help you give more information to the customer than the dropshipper supplier provides to you (which is ultimately very similar to your competition). It gives an added value that potential customers will appreciate.
There is no perfect dropshipping product. Don't try to look for some cheap product that you will quickly sell to customers at a high price, to get the most significant piece of cake. Either way, you need to invest your time in creating effective strategies to sell products and contribute value-added products.
Get a Trustworthy Supplier on AliExpress
As important as choosing the right niche, choosing your supplier can be a tough job. How to find and identify reliable suppliers – here is what you need to know.
The practice that every good dropshipper should apply is to monitor the price at which your competition (other e-commerce websites or e-market vendors) sells the product that you sell. It will help you figure out if you want to sell it or not.
Once you have done this, make calculations to determine if you can offer a similar price and still make a positive profit margin. If this is not feasible, you should either discard that product or look for another supplier who can offer it better.
Check the Supplier's Reputation (Feedback and Ratings)
There is a rule that it is best to buy from suppliers who have 95% or more positive feedback. If your supplier has more than 2000 scores, he is considered a valued seller. Also, check how long your supplier has been in business.
Check for ePacket Delivery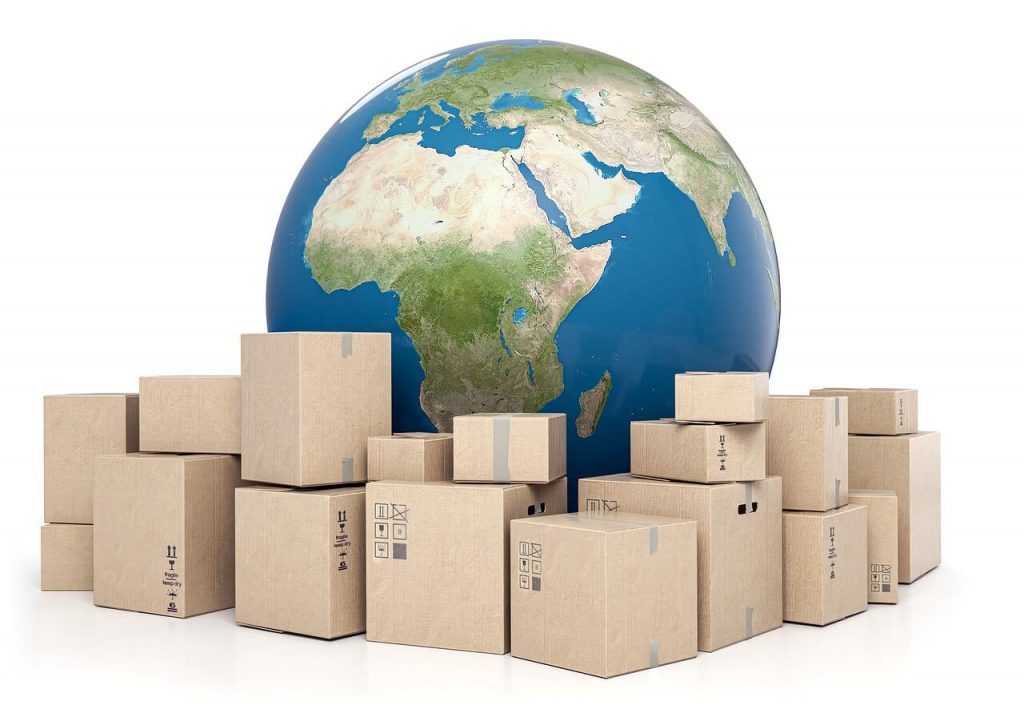 Choose suppliers that offer ePacket. ePacket is a shipping option that allows merchants to provide a fair and affordable shipping option for light packages. ePacket delivery can take anywhere less than 30 days, usually, it's offered as a free shipping option, or it costs only a few dollars.
Check the Responsiveness of the Supplier
How do you know the selected supplier will react in time in case of problems with the product or delivery? To check them, create an emergency case that they would have to resolve as soon as possible and see how they will respond to you.
Pay attention to how they communicate with you. If they are not fast and do not respond clearly to your requests, they will not be reliable partners. Note the local Chinese time (UTC +8) before considering their reaction.
Setting Up Your Dropshipping Store
It is the moment you were waiting for – setting up your dropshipping store. Use any of the all-in-one e-commerce platforms to design your e-store. We recommend Shopify or WooCommerce because they are easy to use. Both platforms offer unique templates and tools to help you start selling your products in the best way.
Automate Your Business With Different Tools
Save your time and energy by using some of the tools that will help you track the order. You can find an email autoresponder to send emails automatically to your subscribers.
Did you know that there are tools that help you forward the order to the supplier and automatically prioritize it? There are so many options that can make drop shipping easier for you.
Promote Your Dropshipping Business
When you don't worry about storage and delivery, you have a lot of time left for what matters the most – sales. By delegating the dropshipping business to a supplier, you will be able to dedicate yourself to attracting the most lucrative possible traffic to your store and encourage potential customers to purchase those products that you have put so much at their fingertips with so much attention.
You will be able to invest your resources, both money and time, to get your e-commerce page where it needs to be.
The Dropshipping sales model's point is to look for ways to reduce your average price to gain a customer through organic channels.
Advertising is usually a crucial factor for most product-based dropshipping stores. The most common advertisement channels include display ads, social media ads, mobile ads, etc.
Create and post great content on different social media platforms – Facebook, YouTube, and Twitter, etc. You can advertise on Google and Facebook to reach more potential customers.
FAQs about AliExpress Dropshipping
Will Buyers Know If I'm Dropshipping?
Create a professional store on any e-commerce, and you will avoid suspicion. Talk to your supplier, and ask him not to put any promotional materials in the product package. You can check the supplier's reputation at AliExpress and analyze the experience of other people.
What Payment Methods Does AliExpress Support?
One of the common questions that many users get across when shopping at AliExpress is the facility of payment methods.
AliExpress allows a broad range of supplementary payment methods, including Webmoney, Wire Transfer, AliExpress Pocket, etc. A credit card is a widely used method, though.
What Are the Shipping Methods at AliExpress?
As a dropshipper, you should choose the best shipping method for sending products to your customers. AliExpress has two effective delivery methods, namely – Standard Shipping and Premium Shipping.
AliExpress Standard Shipping – Well, standard shipping is slow. It can take anywhere from 19 to 39 days to ship your product to the United States. However, it costs little.
AliExpress Premium Shipping – If you are searching for a faster and reliable shipping option, you can opt for premium shipping. This option is more like a "premium" version of the AliExpress standard shipping. However, the word premium brings in extra cost for faster service, making this option a bit expensive than the standard shipping.
What Is the Return/Refund Policy of AliExpress?
Many suppliers are not offering returns or refunds, so you have to create a plan to deal with annoyed customers.
If a customer is complaining about product damage, ask him to take a photo. Talk to your supplier, send him those pictures, be patient to negotiate with both sides – supplier and buyer. However, if there is no other solution, reassure your customer by giving him a refund or replacement.
Shipping with AliExpress Takes Time, Will My Buyers Wait?
It mainly depends on buyers and how well you manage to express the shipping schedule in front of them. Things can be easier if you set your store's shipping policy and clearly describe it on your website. Buyers can wait if they get to see realistic shipping times from your side.
Final Thoughts!
Choosing AliExpress to start a dropshipping business is a good idea. You don't have to fulfill orders, have a huge budget, or store goods.
Aliexpress offers access to a vast number of suppliers so you can choose the one that provides the best price for the best quality. Thus, be persistent when browsing catalogs to find a supplier with high-quality products and most favorable prices.
Have we managed to answer all the critical questions regarding dropshipping on Aliexpress? Are you ready to open an online store and shine?
Now it is the most appropriate time for you to start a new business. To make things easier, you can get in touch with Nichedropshipping, the most trusted drop shipping agent based in China.