Dropshipping is helping more and more entrepreneurs to fulfill their e-commerce dreams. In the ultimate guide to dropshipping, we've covered all aspects you concern about dropshipping. So if you want to run a successful dropshipping business, you'll love this guide.
Chapter 1: What Is Dropshipping?
Dropshipping is a retail fulfillment model where a merchant works as a middleman between customers and suppliers instead of handling the products himself. You don't have to pay up front for inventory or handle logistics. Your suppliers will take care of stocking, packing and shipping the products directly to your customers. With the money and energy saved, you'll be able to focus on attracting customers and scale your business.
How Does Dropshipping Exactly Work?
After receiving orders at the online store, the retailer will place orders and send the customer information to the third-party supplier that he cooperates with. The supplier, who should be invisible to the customer in the process, will pack and dispatch the products directly to the customer on behalf of the retailer.
Let's take an example:
Customer places an order on your store and pays $100
You pass the order to the supplier and pay $60
The supplier packs and ships the products to your customer
You make a profit of $40
Benefits of Dropshipping
Easy to Start
Dropshipping is a practical and accessible model for those who are eager to start their e-commerce business but with little experience. You can start right away once you figure out where to set up your online store, what to sell and who can be your right suppliers.
Low Investment
You can launch your dropshopping business with minimal investments since you don't have to purchase inventory, and hence you don't need to pay for a warehouse nor rent an office. Without the pressure to selling through your inventory, you don't need to worry about losing money even if you don't make a sale.
Flexibility
You can get your business operated from anywhere at any time. With only a laptop and the internet, you are good to go. Tired of playing by other people's rules? Dropshipping might be ideal for you.
The flexibility is also reflected in that it enables you to test your strategy with fewer risks, meaning you can list new products or switch to another niche as you wish if you don't make profits as there is no capital tied up in inventory.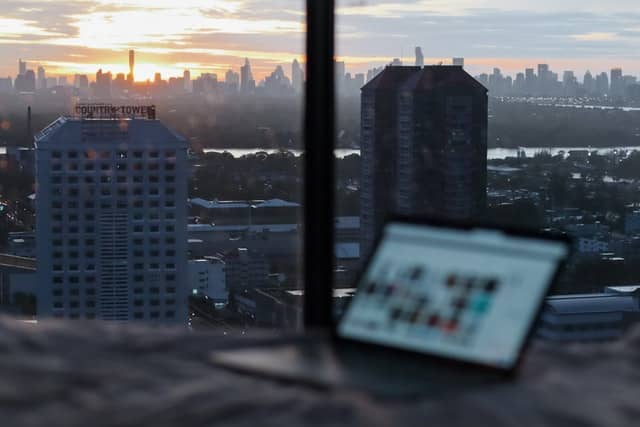 Easy to Grow
In traditional retail model, as your business develops and profits increase, there also come more work and higher costs. By running a dropshipping store, your suppliers will take over most of the work to fulfill the orders.
When your business grows, the costs will be relatively low for dropshipping as you don't need to manage a warehouse. You'll be able to invest more resources and energy into marketing your business.
Drawbacks of Dropshipping
Lower Margins
Since dropshipping has so many tempting advantages, more and more entrepreneurs are joining the game and competing on price for customer's attention. You might get frustrated by the slim margins at the beginning but don't quit so early.
By selecting the right niche and sourcing from China for lower prices, you will face less competition and get better margins. To grow in a long term, apart from increasing profit margins, it's better to make efforts to boost sales at the same time.
Lack of Branding
Products branded with your logo or packed with personalized materials can help make impression on your customers. However, you get little chance to do so in dropshipping as you don't deal with physical products.
If you can reach a certain minimum order quantity, there are suppliers that are able to provide services such as private label or branding packages to improve the presence of the products for you.
Complexity of Shipping
If you sell products sourced from multiple suppliers, calculating shipping costs can be a hassle. When a customer places an order for several items from different suppliers, you'll be charged shipping fees separately by each supplier.
As different suppliers will offer different shipping methods and shipping rates, it will be a headache to figure out profitable and yet competitive pricing.
Working with a dropshipping agent that is capable of worldwide fulfillment can solve the problem. With simply one payment, all the items will be received at the agent's warehouse, packed and shipped in one parcel to your customer.
Less Control
Dropshipping frees you from stocking, packing and shipping but this also means you don't have much control during the process. It's rather difficult to keep track of your suppliers' stock as inventory is changing all the time.
Therefore, the most common issue is you are told that the product you've paid for is out of stock. When you are at the point to scale, it's reassuring to hold an inventory. This doesn't mean you have to pay for a warehouse. Ask your supplier if he can offer free inventory storage service.
You might get complaints about poor packing or defective products. Make sure your supplier gets your products sent after quality inspection. To maintain a good reputation of your brand, it's crucial to partner with reliable suppliers who value their business as well as yours.
Who Is Dropshipping for?
Having understood the pros and cons of dropshipping, now we know who can benefit most from dropshipping:
Beginners Aspiring to Start an Ecommerce Business
Lack of Knowledge and funds are two major concerns for anyone who wants to start a new business. Fortunately, it doesn't demand much to get started with dropshipping.
You don't need to be a business expert to run a dropshipping store and it doesn't matter if you have limited budget. It's practical to do dropshipping as a side job without sacrificing your day job. There is no easy success in the world but even failure is affordable in dropshipping.
Veterans Looking for Validation or Adaption
For experienced retailers, whether owns an online store or a traditional brick-and-mortar store, dropshipping is an ideal business model where they can test new products at minimal risk thanks to the nature of dropshipping that it requires low up-front investment.
Chapter 2: Where to Run Your Dropshipping Business?
Your sales platform is where you sell your products. Different platforms offer varying levels of flexibility, customization and profit. Each have their benefits and drawbacks. In this chapter, we'll explore the different sales platforms you could use and their respective pros and cons.
Online Marketplaces
Instead of designing and running your own website, you can sell as a third-party seller on websites such as Amazon and eBay. We'll look at two major marketplaces: Amazon and eBay.
Pros of Selling on an Online Marketplace
Exposure – Selling on well-established, regularly used online marketplace giants means your products are exposed to an audience of hundreds of millions without any marketing effort from you.
Ease of Access – Registering an account and listing your first product is a quick, easy and cheap process with only slight differences between marketplaces like Amazon and eBay
Trustworthy – A large part of successful business is the returning customer. Selling on an online marketplace gives you access to a user base that already buys from the site on a regular basis.
Cons of Selling on an Online Marketplace
Listing Fees and Profit Cuts – eBay gives you 50 free listings per month. Once you exceed that limit, an insertion fee will be charged for every product. Etsy also charges insertion fees per product. Selling on Amazon and eBay will also reduce your profit margins as both take on average 15% and 10% respectively from your sales price.
Competition – Online marketplaces are easy to sell on, making them saturated and competitive. Finding the right product to sell that isn't already being sold at a lower price by countless other sellers will be difficult.
No Brand-Building – Do you remember the name of the business of your last Amazon purchase? It's likely you don't. Online marketplaces essentially own your business. You operate within their walls meaning there's no space for personalization. You won't be able to build a true brand.
Selling on Amazon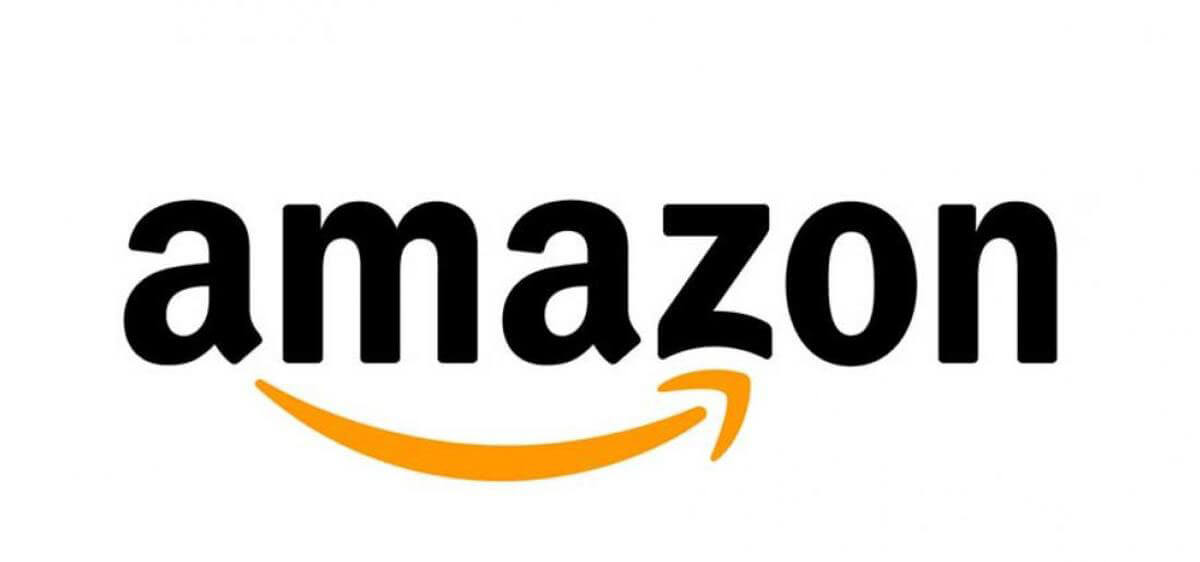 The world's largest online marketplace, Amazon not only stocks and sells its own products, but is also a platform for third-party sellers. With a vast user base and the ease of access, it's the first choice of many dropshippers.
Fulfilment by Amazon (FBA) takes the weight of logistics off your shoulders and the massive audience is easy to market to. But success is hardly a guarantee, less so for small businesses with low profit margins.
The price to pay for this perfect business model is reduced profits and a fragile business relationship, with Amazon holding the reigns in terms of how you operate.
Selling on eBay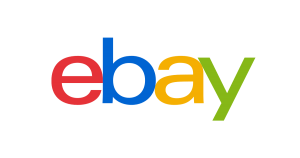 eBay is the world's largest online auction site with a user base in the hundreds of millions. Much the same as Amazon, listing products on eBay makes them visible to its vast user base and removes the need for extra effort or expense on marketing and SEO.
Getting started is easy and involves simply registering your seller account followed by listing your products for sale. The cheapest account, which is free to start, will have a maximum of 50 free product listings.
Beyond that and you begin paying insertion fees for every listed product. On top of insertion fees, eBay also charges a certain percentage of the total selling price when your item sells.
Besides, its auction style requires constant re-listing and makes it nearly impossible to build a relationship with customers.
Selling on Your Own Website
We've explored the ups and downs of dropshipping on a well-established, popular marketplace. Here, we'll look at why you might prefer to design and run your own personal website to dropship from.
Selling from your own website is how you build a brand. You have free reign to design almost every aspect of your business yourself, from the storefront to the package that gets delivered.
There are platforms out there that massively streamline the process of designing a dropshipping website, namely Shopify and Woocommerce.
Here, we'll look at the pros and cons of using these platforms to run your website.
Pros of Selling on Your Own Website
Personalization – When designing a website on Shopify or Woocommerce, you will often have a vast array of templates to choose from. Pick a template and get to work making it look however you like.
No Listing Fee – Besides a monthly payment to keep the website online, all product listing is free and the time that product is listed is up to you.
Variety – What you sell is almost entirely up to you.
Ease of Access – Only marginally more complex than selling on the likes of Amazon and eBay, starting up your own website is a quick, easy and cheap process.
Customer Relationship – In the long-term, through successful business and marketing, you'll be able to develop a sincere customer base. Something an online marketplace cannot offer.
Cons of Selling on Your Own Website
Exposure – Building your own website means you're starting right at the bottom of audience exposure. It's down to you to successfully market the sight and grow your audience.
Workload – It's all in your hands. You're responsible for the website, the behind-the-scenes logistics such as shipping, the marketing and customer service. However, there are plenty of apps and plug-ins that will help you streamline the operation of your site.
Selling on Shopify
Shopify is a widely popular ecommerce site builder that offers everything needed to build and grow a business. Making good use of it requires little to no tech skills and start-up costs are incredibly low with a monthly payment of $29 per month to keep the site online.
When designing your website, you have many highly customizable themes to choose from. It also offers an app store with thousands of apps that each serve to streamline and improve your site. Shopify will charge a transaction fee on any purchases that are not made with their payment gateway Shopify payments.
Sourcing your products can be through dropship-specific plug-ins like Oberlo. From there, you have a broad variety of products you can sell. Of course, apart from Oberlo, there are alternatives out there, like Printful, SaleHoo or you can leverage a trustworthy sourcing agent.
Selling on WooCommerce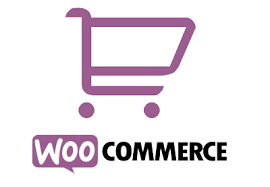 WooCommerce is a plug-in built on WordPress. WordPress is an extremely customizable website builder and, in fact, the most popular website builder on the internet.
Starting up your dropshipping business involves choosing a hosting provider (which can cost as little as $5), installing WordPress, and finally adding the WooCommerce plug-in to WordPress.
From there, you have arguably the most customizable and flexible eCommerce builder to start your business on. Both WordPress and WooCommerce are 100% free software but as you continue to develop your WooCommerce site, you'll begin to run into more payments. WooCommerce has a large selection of payment gateways but many of them will cost you a one-off payment to add to your site.
Selling on WooCommerce has immense variety. Unlike Shopify where you're bound by their terms of service, WooCommerce operates off your site, so you have free reign with your business.
Chapter 3: What to Sell for Dropshipping?
There are right and wrong ways to start a dropshipping business, and you must remain cautious of the latter. Before starting, you need to have a clear mindset and a proper goal that you want to achieve. Get an understanding of your customers' needs and act accordingly.
Choosing the Right Niche
There are a lot of dropshipping businesses that fail. Have you ever wondered why does this happen? Probably they choose the wrong niche. There are two types of niches: Profitable and non-profitable. Below are some tips that will help you in finding the profitable niche for your dropshipping business.
Follow Your Passion but Rely on Your Research
The thing is that if you are thinking of starting the dropshipping business, then you must have a passion for it. The dropshipping business will also run smoothly when you are passionate about it.
You will more easily find products that interest you and your target audience. You will be able to quickly distinguish which products are of high quality and in this way you can achieve a lot more.
Competition
Start by searching for niches that are not too popular. This is because you don't want to sell in an oversaturated market. You might think niches with fewer competitors normally have a smaller customer base, which will require your efforts and time to build.
The bigger niche might intrigue you at first, but as a new dropshipper, you will have to face lots of challenges to showcase your brand.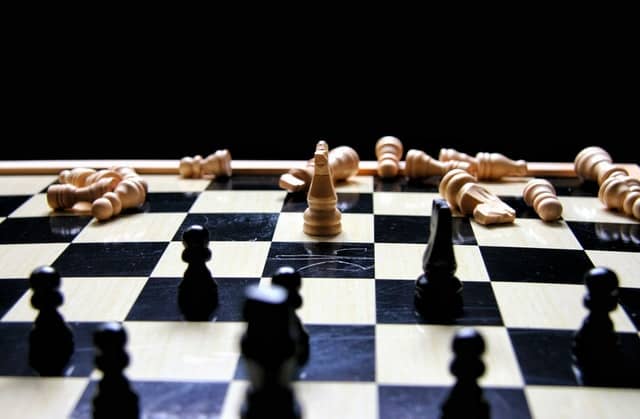 Check the Market Value of the Niche
Having a clear idea of the market value of the niche will help you choose the right one and the one that will be profitable. For example, the market of wearable devices will grow by 25.76% every year and reach the mark of $24,640 billion by 2022. Knowing the market value of a niche will give you a sense of security and confidence.
Trends
It's better to look for trends that have been around for a while. You don't want to lose your business as customers lose their interests. Be careful with the hottest new niche, it can be another passing fad that will let you suffer eventually.
Before you invest in any niche, use Google Trends to analyze the trend of it. This will help you decide whether the niche is stable enough to opt for.
Finding the Best-Selling Products
Choosing the right dropshipping products might be the most crucial thing that will help your business to flourish. For this purpose, you need to have a clear understanding of your customers' demands and then sell according to their needs. Below are some factors that you should consider when choosing the perfect products for your dropshipping business.
Product Attributes
Product attributes, especially the size, weight and durability matter a lot in this case. Size and weight directly affect the packaging and shipping fee which will cut into your profits. Durability determines whether the product is capable of taking the pressure of long shipping. If the items are easy to get broken during shipping, you'll receive constant complaints and return requests, which will undoubtedly do harm to your business.
Product Availability
When you are searching for products to dropship, you'd better not choose readily available products. The reason is that most people who opt to search for products online is because they are unable to find them locally. Therefore, if you are selling products that are hard to find at a local store, you are more likely to achieve success.
Demand
If the product that you have chosen is not in demand, then your dropshipping business is doomed to failure. The best dropshipping products have high demand and you can conduct a Google keyword research to find out what people are looking for these days.
Competition
In this era, there is a lot of competition going on, and to stand out among your competitors, you must carefully analyze their moves. Look into their sites and social media accounts and you will have a clearer idea of the best-selling products and get their customers feedbacks.
Furthermore, you can learn from your competitors' strengths, figure out their weaknesses and offer services that they are not providing.
The tips mentioned above can help you decide what products you must sell online. You might be wondering: Will my products workout? The answer is that you can never be sure about this thing. You just need to do your research and gather as much information as possible. Despite your fears, make the best decision for your business and put all your efforts, which will surely do wonders for you.
Chapter 4: Don't Make These Mistakes in Dropshipping!
Isn't your business going that great? Are you looking for some tips to make your business stand out among the others? Then you just got down to the right place. Keep reading through this article and know about the mistakes to avoid in dropshipping.
Dropshipping Mistakes to Avoid
Giving Up Too Quick
Dropshipping is known to be a faster start-up to get your business off the ground but success is never easy. Giving up just after the first failure is not a solution to the problem.
Instead, the solution is to stand firm in the way of achieving your goals. Big successes demand strenuous efforts and matchless consistency to be made. Remember that higher goals take extra time to be accomplished.
Stop stressing your mind with unnecessary thoughts and start thinking of tactics to make it even better next time. Find out your mistakes and aim to commit them never again.
Underestimating the Competition
Thinking that you don't have any rivals in this business is your biggest misconception. Easy profit is not at all accessible because dropshipping is a business that is full of competition. And many dropshippers out there have already worked day and night to make their names.
Success is hard-earned, and there is no shortcut to it. Instead, you can opt for smart work that includes exactly following the strategies and techniques that would really do help to your business.
Stop stuffing your mind with thoughts of easy profit, thinking that you have to invest nothing to lead your business to success. Marketing is the heart of dropshipping.
Selling Copyrighted Products
The key elements to make your business reach the peaks of success include hard work, consistency, and honesty. Never ever go for selling the products that are already copyrighted. If in case you intend to do such an act, be good enough to pay the fee to the actual owner of the product for seeking his permission to sell the product.
Relying on One Supplier
No doubt, it is hard to manage multiple suppliers, but do keep in mind that bigger losses are even harder to manage. Depending totally upon a single supplier has two major drawbacks.
One is that you will run into a stock shortage problem which will lead to backorders and upset customers. The second one is that you will have to face quite trouble if that single supplier stops working with you all of a sudden and that means your supply is completely cut off.
Using Too Many Suppliers
Way too many suppliers are no less than fatigue. Another drawback of working with too many suppliers is that it's hard to grow a smooth relationship with any of the supplier. Also, you can get better prices and some insights from a supplier that connects well with you.
Promising Too Optimistic Shipping Times
A common problem that dropshippers have to deal with is uncertainty. It is because you never know when the game changes. That is why giving any specific deadline to your customer for the delivery of the product is not a wise move.
Not Having Proper Customer Support
Customer satisfaction must always stand prior in business. Be very concerned about providing your customers with such a product that they are left with no room to complain about. If in case they have any queries, stay active enough to answer to those queries in the nick of time.
Not Bothering the Quality
One of the most important things that decide the success rate of your business is the quality of the products that you provide people with. If you do not mind making a compromise on the quality of the product, then stay ready not to mind people's reviews also.
A store that sells products that are not worth buying is the same as an industry selling contaminated food; people prefer staying away from both these things. So never think that people only consider the affordable prices and keep no concern with the quality of the product.
To Wrap It Up!
Now that we have discussed enough dropshipping, it is your time to relax and make a decision. See where you still have room for improvement and make sure to avoid these mistakes in dropshipping in the future.
Chapter 5: Marketing Your Dropshipping Business
Once you have launched your business, now find customers so that you can start selling. You need to introduce your new storefront to the target audience.
Good marketing strategies enable a dropshipping business to reach the success level and achieve its goals. Before getting your strategies carefully planned, you need to know your customers.
Knowing Your Customers by Creating Buyer Persona
Buyer persona is referred to as marketing persona which is a fictional version of your ideal customer. By creating your buyer persona, you can better understand who you should target, what they need and how to persuade them to buy. You can develop a detailed buyer persona by collecting data through online research and surveys.
Why Bother Creating Buyer Personas?
Identifying, gathering and making use of relevant data require tactics and might be exhausting but it is well worth the effort. You can't run a successful marketing campaign without knowing your customers. Buyer persona is important for the following reasons:
You can target your customers with more accuracy.
You can create marketing content that resonates with your customers.
You'll know what products you need to provide to satisfy their needs.
To be concise, by creating buyer personas and studying them, you'll learn how to be seen by your customers. Here are three steps to help you create a buyer persona.
Step One: Identify Your Target Customers
First, you need to collect data of your actual customers who are spending money with you at present. Those customers that are already buying from you can be your target customers in the future.
The best tool you can use to collect information about your existing buyers is Google Analytics. With the help of this tool, you'll be able to gather information about the age, gender, location and interests of your customers in an effective way.
Step Two: Scope Out Your Competitors
Another helpful source through which you can create a buyer persona is your competitors. You can gain insight into your target customers by competitor analysis.
Check your rivals' stores and their social media personally or use some tools like Moz and Mention, learn how they reach and engage with their customers.
Most importantly, find out what their customers' likes and dislikes about the products and services they offer. By analyzing your competitors, you'll have a better understanding of the kind of customers you'd like to target.
Step Three: Create the Buyer Persona
Now it's time to create a real buyer persona. You can start from choosing one of the countless templates online as a foundation. Modify it by adding related data you gathered previously and by removing unessential elements.
Always keep in mind that you are doing so because of the business goal you want to achieve, so make sure the buyer persona you create is tailed to your needs.
Now you've had a thorough understanding of your customers. Knowing their behavior and pain points, you are ready to come up with some effective marketing strategies.
Marketing Strategies
Marketing is all about presenting your products to those who need them. The ultimate goal of marketing is to grow sales and establish a long-term and profitable relationship with your customers. Here are 4 ways to help you achieve that goal.
Social media is a wonderful marketing channel where you can listen to your potential customers, learn from your competitors and grow the visibility of your brand.
When it comes to marketing on social media, no matter which platform you use, Facebook, Instagram or Pinterest, there are two fundamental questions you need to think over:
What kinds of content are you going to post?
When do you share your content?
You may not sure what content will work, just try various types of content and see how the audience reacts. You can also get inspired by checking out your rivals' as well as your favorite brands' posts. As for the best time to post, you'd better test it yourself.
Even though there is data indicating the best time to post on different channels, that doesn't necessarily apply to your business. After finding out the time and the day of the week that see higher engagement, you can set up a posting schedule accordingly and start posting regularly.
With a steady schedule, you'll make your presence so that you won't be forgotten by your audience and they will know when to expect your content.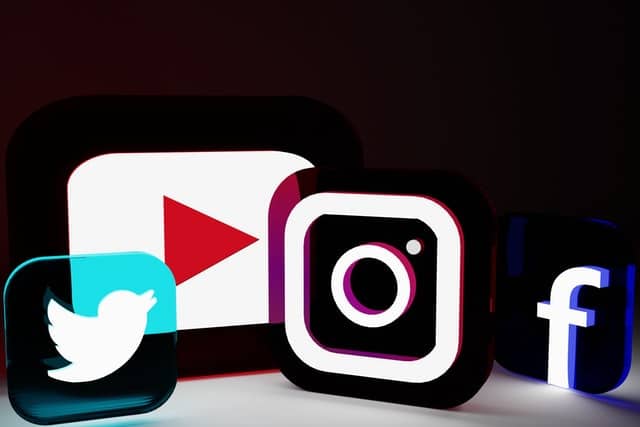 Content Marketing
People don't like to be told what they need or persuaded to buy. To convert your audience into buyers, you have to prompt them to desire.
For that purpose, you need content marketing. Content marketing includes sharing all digital content in any formats such as images, blogs, videos or social media posts mentioned above with the aim of drawing your target customers' attention.
Instead of promoting your products directly, make a how-to video or write a product review. The key is to provide value for your audience. Again, please ensure your consistency. Content marketing is a long-term plan. How can you expect your audience to stay with you if they can't hear from you on a regular basis?
Email Marketing
With the popularization of social media marketing, email marketing now seems to be dying. It's still worth of serious consideration as it's a budget-friendly and effective way to get closer to your customers. Rather than attracting new customers, email marketing is better at converting one-time buyers into return customers.
Remind your customers that you are thinking of them and care about them by sending newsletters, informing of promotion and sales, offering discounts and introducing new products. You should get the most out of email marketing and you'll be surprised by its efficiency in driving sales.
Paid Ads
Running paid ads such as Facebook ads might be the fastest approach to bringing traffic to your store. With the huge user base of Facebook, no matter what niche and which country you are targeting to, you'll be able to reach the right group of people.
The advertising solutions Facebook provides are accessible to everyone. You can run a proper ads campaign even if you just start out with little experience in marketing.
There are numerous online resources teaching all you need to know about Facebook ads and you can also learn skills through Facebook's own free program Facebook Blueprint.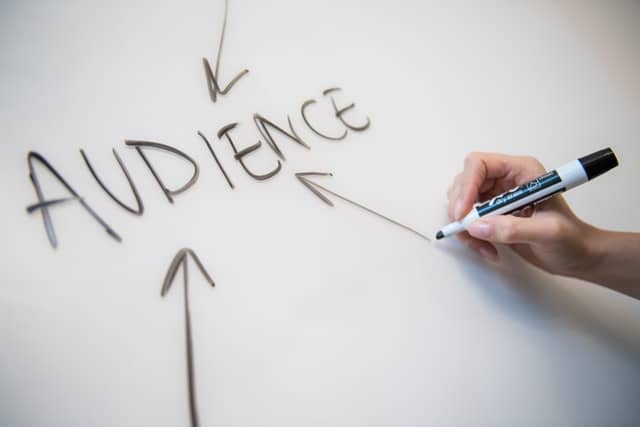 Chapter 6: How to Find the Right Dropshipping Suppliers?
There is no doubt that dropshipping suppliers play a crucial role in your dropshipping business. Do you want to have a complete guide to help you with finding the right dropshipping supplier? Then you just got down to the right place.
What are the differences between a factory, a trading company, and a dropshipping agent?
A Note on Factory
In simple words, a factory is where your products are manufactured. You may get the best price from dealing directly with factories.
Advantages of Working with a Factory
The factory sells products at a lower price as compared to the market.
You are better able to control the production and customize the products.
Disadvantages of Working with a Factory
You cannot get a wide range of product variety; only limited products are available.
A factory requires a higher MOQ (minimum order quantity)
A Note on Trading Company
A trading company does not actually manufacture products. Trading companies build contact with single or multiple factories and then purchase bulk products from those factories. These products are then sold to the buyers at an increased price than the actual factory price because the trading company keeps its profit.
Advantages of a Trading Company
A trading company provides you with increased product variety.
You can opt for a lower MOQ rate in a trading company.
Disadvantages of a Trading Company
A trading company sells products at higher costs than the factory price.
A trading company usually isn't able to customize your products.
A Note on Dropshipping Agent
Dropshipping agents are appreciated by dropshippers for their one-stop service. They source and buy products from the factories at good prices. They stock the products at their warehouse, inspect the product quality, repack and send the products to your customers.
Advantages of Dropshipping Agent
You can expect better customer service from a dropshipping agent.
They aid in providing products at a lower cost.
The quality of the product always remains their first priority.
You can easily communicate with them as they have good command of English
They repack the products and get different products sent in one parcel.
Disadvantages of Dropshipping Agent
The buying cost of the product might increase as compared to the factory price.
How to Recognize a Good Supplier?
Here we list some qualities that mark the differences between an ordinary supplier and a good supplier.
Advanced Technology
Good suppliers are always facilitated with the most advanced technologies to make sure that they can keep up with their clients' growth. For example, their website or app can integrate with your store and automate the process. It is just a matter of a few clicks to fulfill orders.
Unmatched Quality
A good supplier never makes even a slight compromise on the quality of the products.
Experienced Staff and Responsive Support Team
Good suppliers have an expert team of professional members that are experienced in their field and can answer any question. They keep it their priority to listen to their customers' demands and try their best to support their customers.
Efficient Order Fulfillment
Good suppliers have a well-developed network of professionals that efficiently work on processing your orders.
How to Find Reliable Suppliers?
Simply go to the Google page, enter key words like dropshipping suppler, and click search. You will then see a great number of results. Focus on the first pages, out of which you can choose the one that is most appropriate for you.
You can also go through YouTube videos, Facebook groups, or dropshipping forums to search for reliable suppliers.
Some Tips for Finding Reliable Suppliers
See customer reviews on their page.
Consult other dropshippers who have previous experience in working with them through social media platforms or dropshipping forums.
How Is Working with AliExpress Suppliers Different from Working with a Dropshipping Agent?
Working with AliExpress Suppliers
You cannot expect higher profits as they need to pay annual fees and extra fees for promotional purposes to AliExpress.
Most of the vendors keep a low inventory so their order processing time is long, especially for bulk orders.
They provide limited shipping options and fast delivery is costly.
Some suppliers don't speak English so well which makes it hard to communicate with them. Also, it takes longer to get a response.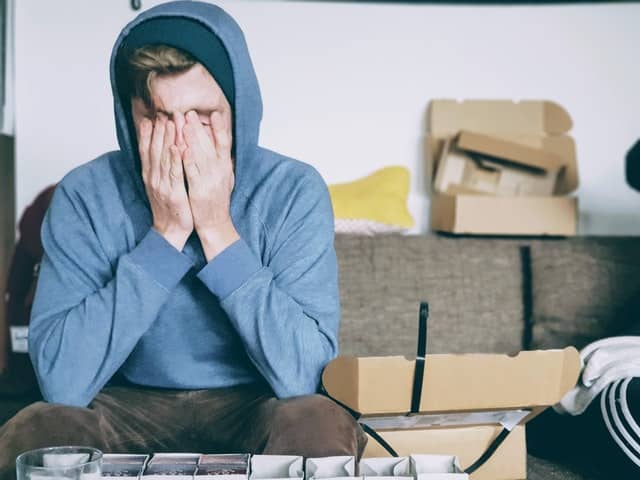 Working with Dropshipping Agents
They provide you with the facility of quality inspection.
They are directly connected to factories and can usually offer more competitive prices.
They are efficient in processing orders.
They provide a wide range of shipping options with good delivery times, such as YunExpress, DHL, USPS, etc.
They have customer service with good language skill that ensures smooth communication. You can turn to them for whatever problems regarding your orders.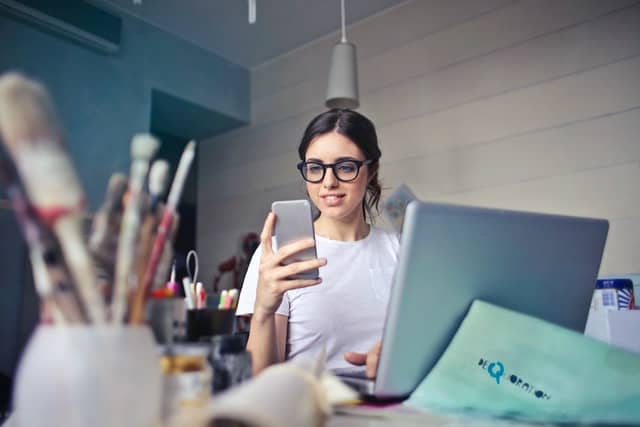 To Wrap It Up!
AliExpress is ideal for testing in the early stage of your business. Once your best-selling product is proved and your sales get stable, you can consider working with a dropshipping agent to bring your business to the next level.
If working with a new supplier, it is advised that you start with a small-scale order instead of a bulk order to see how the process works and to tell if the supplier is dependable. This smart move will save you from bigger losses or scams.
Chapter 7: Shipping in Dropshipping
When doing dropshipping, it's impossible to overlook the shipping as it's a critical step of the whole fulfillment procedure and a main expense of your business. It can be a headache for dropshippers to figure out which shipping method works the best.
We'll introduce some most frequently used shipping methods and give tips about how to improve shipping times.
Shipping Methods for Dropshipping
If you are dropshipping from Aliexpress, ePacket is highly recommended for its low cost, moderate delivery time and tracking updated through the entire trip. It usually takes 10–20 days to deliver from China to the US. Other shipping options provided by Aliexpress suppliers are either too slow or too pricey.
Of course, there are more choices for you. Let's take a look at the shipping methods favored by our clients. Here we only take the US as an example. If you would like to get the shipping details of other countries, just register and check with our shipping calculator.
Shipping from China to the US
| | | |
| --- | --- | --- |
| Shipping Method | Estimated Delivery Time | Shipping Cost |
| DHL | 2–3 Days | High |
| USPS | 6–15 Days | Medium |
| Yunexpress | 10–15 Days | Low |
DHL with its unmatched delivery time is the most costly shipping method. It's suitable for shipping high-value items which can leave enough profits to cover the high shipping cost. Besides, since customers who pay a lot for the products tend to be less impatient, DHL is worth the expense.
If you are looking for fast delivery and affordable shipping price, USPS is an ideal choice. The average delivery time is around 10 days.
YunExpress is another cost-friendly shipping method for the US with fair delivery timeframe.
How to Improve Shipping Times
Long shipping times can be a challenge of your dropshipping business. To overcome it, it's better to work with the suppliers who have warehouses or fulfillment centers in your customers' countries.
Better delivery time will enable you to stand out from your competitors. Your customers will be happy with receiving their packages within days.
At the moment, NicheDropShipping can deliver to the local in 2–5 days from our two US warehouses. Dedicated to helping our customers' business, we are planning to build more warehouses in Indonesia, the UK, and France.
Chapter 8: Dealing with Dropshipping Problems
Just like any other business model, dropshipping isn't perfect. While enjoying all the benefits of dropshipping, you need to be prepared to deal with the problems that will occur.
As we've mentioned above, one of the drawbacks of dropshipping is that you don't have much control over the process. The supplier is the one you rely on to fulfill your orders.
Regardless of how careful you are with selecting suppliers, you'll inevitably come across unexpected issues. Even the best suppliers can't ensure that they don't make mistakes. Apart from human mistakes, there always come unforeseen factors that bring negative influence upon your business.
Problems can't be avoided sometimes but it doesn't mean there is nothing you can do with them. Below we have listed 4 common problems that are likely to happen to you and some suggestions that we hope can help you get through them.
Ordered Products Out of Stock
The nature of dropshipping frees you from holding huge inventory but also leads to the fact that it's nearly impossible to keep track of the supplier's inventory level. Sooner or later you'll find yourself in the situation that customer has placed an order but you are told by the supplier that the ordered item is out of stock.
A responsible supplier will inform you of the issue in time and refund the order or give you a lead time if possible so that you can make arrangements accordingly.
Suggestion
If you have an alternative supplier for the same product and luckily he has available stock, great, problem is easily solved.
If you can't get the products from anywhere else, contact your customer as soon as possible and provide solutions. Let your customer decide if he would like to wait, get refunded, or change to a similar product.
When your sales get steady, to ease your mind, you can buy some stocks for your most popular products. There are suppliers that allow you to stock goods at their warehouses for free.
Delay with Order Processing
It happens that your orders don't get confirmed timely for whatever reasons. You can't blame your customers for being eager to see their orders get processed promptly. You should always keep an eye on your orders and be able to notice in time if something unusual is going on.
Suggestion
Before placing orders to new suppliers, check the processing time with them. An ideal processing time is within 48 hours.
If your orders seem slow in being processed, follow up with your suppliers at once. Ask them the reason for the delay and explain the situation to your customer. Contact your customers before they come to you with complaints. This will give your customers a better experience and an impression that you are professional and responsible.
Products Arrived Damaged
Customers may complain that the products they have received are broken. Good suppliers perform quality inspection and don't let any defective item slip away. Even so, there are unlucky parcels can't last the long trip and get damaged in transit.
Suggestion
Be serious with choosing suppliers. Make sure you work with trustworthy suppliers who care about the product quality and pack your products with safe packaging.
Be aware of your supplier's return policy before you place your first order. Deal with your supplier to offer replacement or refund per their policy.
Shipping Delays
Sometimes, it's no one's fault that a parcel is delayed in delivery as there are so many factors beyond control that can impact on the delivery time, such as customs inspection, festivals, severe weather, epidemic, etc. In spite of that, you are responsible to comfort your customers who are upset about the delays.
Suggestion
Work with the suppliers who can offer good shipping methods that are trackable and stable. Although no shipping companies can guarantee 100% on-time delivery, there are shipping options that are proved more reliable and faster, like USPS and DHL.
Giving realistic delivery time on your product page can decrease after service issues. It's crucial to manage your customers' expectations properly.
Be responsive to your customers' concerns. Follow up the parcel status from time to time with the shipping company or your supplier and keep your customers updated. In this way, your customers can know that you are making efforts to work on this issue and it's less likely that they will give you bad reviews.
To improve the shipping time, you can work with a supplier who has a warehouse located in your customers' country. If your supplier has a warehouse in the US, parcels can be delivered to your US customers in 2-5 Days.
To Wrap It Up!
You may have known it by now. Working with the right supplier can save you lots of trouble. And when you have to deal with the problems, the key is to put yourself into your customers' shoes, quickly respond to their issues and provide them with effective solutions.
Chapter 8: Different Stages of Dropshipping Business
Here we present you the blueprint of dropshipping business. We've broken down the dropshipping business into five stages. Take a look at them and click. You'll know where you are in the journey of dropshipping and where you are heading for.
Chapter 9: Working with a Dropshipping Agent
What's a Dropshipping Agent?
Dropshipping agents refer to those who provides one-stop service for dropshipping business from product sourcing to order fulfillment.
A dropshipping agent serves as your representative who negotiates with the suppliers for better prices and as your fulfillment center that is in charge of everything associated with the physical products to get your orders delivered to your customers.
A dropshipping agent can provide services including:
Product sourcing
Product quality inspection
Warehousing
Customizing packaging
Photographing and video shooting
Integration with Shopify and other platforms
Multiple shipping options
How Does a Dropshipping Agent Work?
Sourcing
You send them your product information or product link. They source the product and quote you.
Purchasing
You place orders with them and make the payment. They purchase the products from the suppliers.
Stocking
They receive the products from the suppliers, inspect the quality and get them stocked in their warehouse.
Packing
They pack all the products of one order into one package.
Shipping
They transfer the parcels to shipping companies or freight forwarders. Orders are delivered to your customers.
Who Is Dropshipping Agent For?
Anyone who's ready to scale his dropshipping business. Many dropshipping agents require a minimum order amount per day but there are other dropshipping agents such as NicheDropshipping that is more friendly to small business.
If you just get started, Aliexpress is an ideal platform to dropship from as it gives you easy access to millions of products so that you can test until you find your best-selling product.
As more and more orders come into your store, AliExpress suppliers may no longer be able to keep up with your growth. If you have 30 or more orders a day, you can consider turning to a dropshipping agent.
Why Do You Need a Dropshipping Agent?
Have you been bothered by the following issues when dropshipping from Aliexpress?
Low Profits
Aliexpress sellers add a high markup on the price which leaves you low profits.
Lack of Control
You have to rely on them and trust they will process your orders on time. Also, you have no idea about the quality of the products your customers will receive
Slow Shipping
Sellers on Aliexpress usually provide free or very cheap shipping options with delivery time between 30 to 60 days. There are also fast delivery options but they cost too much.
Poor Communication
You may find it hard to communicate with Aliexpress suppliers due to language barriers. You can hardly get help or reply in time.
Instead, working with a dropshipping agent, you can expect:
More Profits
They can find you better prices so you can get more profits.
Quality Control
They carry out quality control after receiving products from the suppliers.
Better Shipping Options
They offer more shipping options with good delivery time.
Professional Customer Service
They have a professional customer service team with good language skills. You'll be assigned a personal support manager who can help you whenever you need.
How to Find a Reliable Dropshipping Agent?
Google Search
Simply search for dropshipping agents with Google. Focus more on the results on the first few pages as Google is designed to efficiently find you the most useful results you would like to see.
Reading Third-Party's Reviews
Ask advice from experienced dropshippers and check reviews in Facebook groups, Quora, Reddit or other forums and dropshipping communities.
Using Freelancing Platforms Such as Upwork or Fiverr
You can look for dropshipping agent or post a job for one on Upwork or Fiverr.
Chapter 10: Dropshipping Resources
As an old Chinese saying goes, to do a good job, one must first sharpen his tools. So here we've put together a list of resources to help grow your dropshipping business.
Top Shopify Dropshipping Apps
Oberlo

Oberlo makes it pretty easy to get started with dropshipping.
With Oberlo, you can source a huge variety of products and import them to your shopify store.
Pricing: You can use Oberlo for free. You can also upgrade to their basic plan ($29.9/month) or pro plan ($79.9/month) to enjoy more features they provide.
Printful: Print-on-Demand

Printful provides print-on-demand dropshipping service, taking care of printing and shipping for you. You can get your designs printed on the products from their catalog such as clothing, hats, bags, phone cases, and jewelry.
Pricing: There is no registration fee. Printful charges for the product and shipping when you place an order.
Spocket – US & EU Dropshipping

The products on Spocket are mainly from the suppliers based in the US and Europe. The delivery time will be fast if your customers are located there.
Pricing: Spocket offers a free plan as well as four paid plans with monthly fees from $19 to $299.
Modalyst

Modalyst enables you to source products not only from Aliexpress but also from independent brands and hundreds of US dropshipping suppliers.
Pricing: You can start with Modalyst's free plan. If it proves suitable for your business, you can update to their start up plan ($35/month) or pro plan ($90/month).
Dropified

Like Oberlo, Dropified is a dropshipping automation app. The biggest difference between Dropified and Oberlo is that Dropified allows you to add products not only from Aliexpress but also from 80+ other platforms.
Pricing: After the 14-day free trial, you need to pay $47/month for their Builder Plan or $127/month for the Premier Plan. There is a special plan that focuses on print on demand supplements and CBD products, which costs $197/month.
DSers – AliExpress Dropshipping

DSers ia another alternative to Oberlo. It allows you to import products from Aliexpress and automate the fulfillment process.
Pricing: The free plan allows you to manage 3 stores and import up to 1000 products to each store. If you need more, you can pay $19.9/month to enjoy their advanced plan or $49.9/month for the pro plan.
CJDropshipping

CJdropshipping provides a full dropshipping and fulfillment service. Apart from importing products and fulfilling orders automatically, you can post sourcing requests for products that are not listed in their app.
Pricing: No setup fee nor monthly fee. They charge the product cost and shipping fee when you place an order.
Aliexpress Alternatives for Drosphipping
Doba

Doba gives you easy access to hundreds of dropshipping suppliers who will ship directly to your customers.
Pricing: After the 30-day trial, there is a membership fee from $29/month to $249/month depending on which plan you choose.
Salehoo

Salehoo is a wholesaler directory where you can quickly find local and global suppliers.
Pricing: You can pay $67 to get a year access or $127 for a lifetime acess.
Banggood

Banggood is a Chinese B2C cross-border marketplace with a wide variety product category from clothing to electronics.
Pricing: No Signup fee.
DHGate

DHgate is one of the largest Chinese wholesale e-commerce platforms.
Pricing: No Signup fee.
Chinabrands

Chinabrands is a dropshipping platform from China that is integrated with 18 platforms such as Shopify, Amazon, eBay, Lazada, etc.
Pricing: No Signup fee.
LightInTheBox
LIghtInTheBox is an online retail marketplace that provides products in three core categories: apparel, small gadgets, and home and garden.
Pricing: No Signup fee.
Wholesale2b

Wholesale2b has a wide selection of products listed on their website. It allows you to buy directly from the suppliers or leave the job to their team. They will charge a 3% fee if you need them to fulfill the orders with the suppliers for you.
Pricing: You can register a free account to view their products. If you want to buy, you need to pay monthly fee for their app.
Dropshipping Courses
The training course created by Sarah Chrisp from Wholesale Ted teaches you how to build your dropshipping store.
In Oberlo 101, you'll gain knowledge about everything related to dropshipping.
In Shopify compass you'll find a lot of free courses in marketing, website design, SEO and more.
From Product Winner Blueprint you'll learn how to find winning products and scale the products through Facebook Ads.
Facebook Blueprint is Facebook's own training program that is designed to help you learn about advertising on Facebook and Instagram. You'll get a certification if you pass their exam.
Google Digital Garage offers free marketing training that will equip you to become a digital expert.
Dropshipping Forums
Here we list the most popular forums where dropshippers can exchange their valuable experience and insights.
Chapter 11: FAQs about Dropshipping
Is Dropshipping Legit?
Definitely yes. Dropshipping is nothing but a way of doing eCommerce business, in which you don't handle the products in person.
Is Dropshipping Dead in 2022?
No. Dropshipping is still profitable. It's dead for those who quit. It's easy to get started with dropshipping due to its low entry but you can never expect easy profits in any business. Success is built on the right strategies and sustaining efforts.
Is Dropshipping Allowed on Amazon?
Yes, Amazon allows you to dropship but be sure to follow their Drop Shipping Policy
Is Dropshipping Allowed on eBay?
Yes, but you have to do it correctly. eBay states in the policy that you can dropship only if you 'fulfill orders directly from a wholesale supplier'.
Why Would Anyone Buy from My Online Store When They Can Buy from Amazon with Faster Delivery?
With the help of the right marketing strategies, you can always convince people to buy: a strong impulse, a sense of security, or a feeling of trust.
How Much Does It Cost to Start with Dropshipping?
Compared to other business models, the startup costs of dropshipping are negligible. Just buy a domain and pay $29 per month, you are able to run a Shopify store to start your dropshipping business.