Online Marketplaces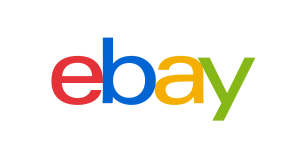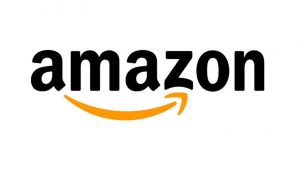 Online Marketplaces
Instead of designing and running your own website, you can sell as a third-party seller on websites such as Amazon and eBay. We'll look at two major marketplaces: Amazon and eBay.
Pros of Selling on an Online Marketplace
Exposure – Selling on well-established, regularly used online marketplace giants means your products are exposed to an audience of hundreds of millions without any marketing effort from you.
Ease of Access – Registering an account and listing your first product is a quick, easy and cheap process with only slight differences between marketplaces like Amazon and eBay
Trustworthy – A large part of successful business is the returning customer. Selling on an online marketplace gives you access to a user base that already buys from the site on a regular basis.
Cons of Selling on an Online Marketplace
Listing Fees and Profit Cuts – eBay gives you 50 free listings per month. Once you exceed that limit, an insertion fee will be charged for every product. Etsy also charges insertion fees per product. Selling on Amazon and eBay will also reduce your profit margins as both take on average 15% and 10% respectively from your sales price.
Competition – Online marketplaces are easy to sell on, making them saturated and competitive. Finding the right product to sell that isn't already being sold at a lower price by countless other sellers will be difficult.
No Brand-Building – Do you remember the name of the business of your last Amazon purchase? It's likely you don't. Online marketplaces essentially own your business. You operate within their walls meaning there's no space for personalization. You won't be able to build a true brand.
Selling on Your Own Website

Selling on Your Own Website   We've explored the ups and downs of dropshipping on a well-established, popular marketplace. Here, we'll look at why you might prefer to design and run your own personal website to dropship from. Selling from your own website is how you build a brand. You have free reign to design almost every aspect of your business yourself, from the storefront to the package that gets delivered. There are platforms out there that massively streamline the process of designing a dropshipping website, namely Shopify and Woocommerce. Here, we'll look at the pros and cons of using these platforms to run your website. Pros of Selling on Your Own Website
Personalization – When designing a website on Shopify or Woocommerce, you will often have a vast array of templates to choose from. Pick a template and get to work making it look however you like.
No Listing Fee – Besides a monthly payment to keep the website online, all product listing is free and the time that product is listed is up to you.
Variety – What you sell is almost entirely up to you.
Ease of Access – Only marginally more complex than selling on the likes of Amazon and eBay, starting up your own website is a quick, easy and cheap process.
Customer Relationship – In the long-term, through successful business and marketing, you'll be able to develop a sincere customer base. Something an online marketplace cannot offer.
Cons of Selling on Your Own Website
Exposure – Building your own website means you're starting right at the bottom of audience exposure. It's down to you to successfully market the sight and grow your audience.
Workload – It's all in your hands. You're responsible for the website, the behind-the-scenes logistics such as shipping, the marketing and customer service. However, there are plenty of apps and plug-ins that will help you streamline the operation of your site.

 Selling on Amazon The world's largest online marketplace, Amazon not only stocks and sells its own products, but is also a platform for third-party sellers. With a vast user base and the ease of access, it's the first choice of many dropshippers. Fulfilment by Amazon (FBA) takes the weight of logistics off your shoulders and the massive audience is easy to market to. But success is hardly a guarantee, less so for small businesses with low profit margins. The price to pay for this perfect business model is reduced profits and a fragile business relationship, with Amazon holding the reigns in terms of how you operate.

Selling on eBay eBay is the world's largest online auction site with a user base in the hundreds of millions. Much the same as Amazon, listing products on eBay makes them visible to its vast user base and removes the need for extra effort or expense on marketing and SEO. Getting started is easy and involves simply registering your seller account followed by listing your products for sale. The cheapest account, which is free to start, will have a maximum of 50 free product listings. Beyond that and you begin paying insertion fees for every listed product. On top of insertion fees, eBay also charges a certain percentage of the total selling price when your item sells. Besides, its auction style requires constant re-listing and makes it nearly impossible to build a relationship with customers.

Selling on Shopify Shopify is a widely popular ecommerce site builder that offers everything needed to build and grow a business. Making good use of it requires little to no tech skills and start-up costs are incredibly low with a monthly payment of $29 per month to keep the site online. When designing your website, you have many highly customizable themes to choose from. It also offers an app store with thousands of apps that each serve to streamline and improve your site. Shopify will charge a transaction fee on any purchases that are not made with their payment gateway Shopify payments. Sourcing your products can be through dropship-specific plug-ins like Oberlo. From there, you have a broad variety of products you can sell. Of course, apart from Oberlo, there are alternatives out there, like Printful, SaleHoo or you can leverage a trustworthy sourcing agent.

Selling on Woocommerce Woocommerce is a plug-in built on WordPress. WordPress is an extremely customizable website builder and, in fact, the most popular website builder on the internet. Starting up your dropshipping business involves choosing a hosting provider (which can cost as little as $5), installing WordPress and finally adding the Woocommerce plug-in to WordPress. From there, you have arguably the most customizable and flexible Ecommerce builder to start your business on. Both WordPress and Woocommerce are 100% free software but as you continue to develop your Woocommerce site, you'll begin to run into more payments. Woocommerce has a large selection of payment gateways but many of them will cost you a one-off payment to add to your site. Selling on Woocommerce has immense variety. Unlike Shopify where you're bound by their terms of service, Woocommerce operates off your site, so you have free reign with your business.