Your Best Dropshipping Agent in China
We are your dropshipping agent in China who takes care of the supply chain management from product sourcing to order fulfillment, allowing you to sell online without the hassle of managing inventory, fulfilling orders, or shipping.
What You Can Get with NicheDropshipping?
Who Needs Dropshipping Agent Service from Us?
Beginner
Everyone starts from here, you are testing with the existing products from AliExpress or from the marketplace, and you've just found your best-selling product.
Startup
You are getting consistent sales now through proper marketing strategies. You are looking for solutions to improving your customer experience with better prices, better suppliers, better product quality, and better shipping options.
Ready-to-Scale Dropshipper
You've gained a lot of experience in marketing your dropshipping business; you are enjoying steady sales, but you are stuck due to being out of stock. You wish to have a stable enough inventory so you can expand to a new level.
Brand Builder 1.0
To distinguish your brand from your competitors, you invest in visual branding: custom packaging, branded inserts, etc., to increase brand identity and brand awareness.
Brand Builder 2.0
You've carved out your place in the market; you feel the urge to provide more value to your customers by improving the product quality, and you are financially ready to do so. Welcome to private label dropshipping. This is the future of dropshipping.
Dropshipping Agent: The Ultimate FAQ Guide
How can a dropshipping agent in China help you scale your eCommerce business and earn more? Read our Ultimate FAQ Guide on Dropshipping Agents
If you're new in eCommerce and dropshipping, working with a dropshipping agent can seem pretty confusing at first.
Why do you even need a dropshipping agent? And why is Aliexpress not enough? What's better for beginners, and what for experienced dropshippers? In this ultimate guide, we'll answer these and many more questions.
This guide is perfect if you're looking for a way to scale and grow your dropshipping business and start earning more.
So, let's start!
What's a Dropshipping Agent?
Regardless of whether you have a Shopify or a WooCommerce online store, if you're sourcing products from China, you've probably heard the term dropshipping agent.
A dropshipping agent is usually a full-service company or individual that takes care of the entire process, starting from product sourcing to warehousing and order fulfillment.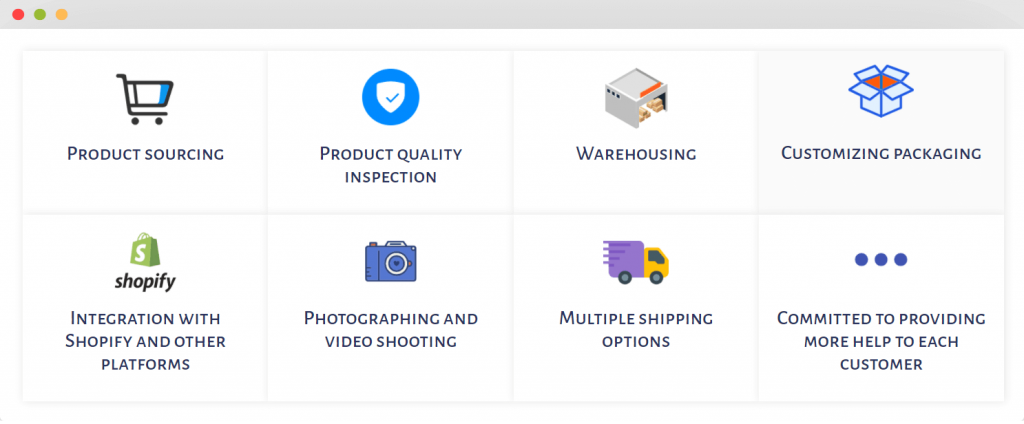 Your dropshipping agent will be responsible for contacting suppliers, sourcing products at the best price for you, warehousing, packing, and shipping your orders individually to the end customers.
What Services Does a Dropshipping Agent Provide?
A dropshipping agent or company should ideally provide an all-around solution. For example, dropshipping agents such as NicheDropshipping will complete the entire dropshipping process for you:
Product sourcing
Quality inspection of the product
Warehousing
Packaging (customized)
Automatic Shopify integration
Taking photos and videos of products
Many shipping options
Customer service and support
How Does a Dropshipping Agent Work?
If you're working with a dropshipping agent that offers a one-stop service for your dropshipping business, you should expect them to work in the following way:
Free Product Sourcing
Many dropshipping agents out there will not charge you for sourcing upfront but will offer a free sourcing service.
To source the exact products you need, you should send your agent all the product specifications or direct links to the products.
They locate suppliers and get a quote, which they then send you.
Placing Orders & Purchasing
After product sourcing, you can place an order with your dropshipping agent and complete your payment.
Once you process your payment, they'll purchase the order from the chosen supplier.
Quality Inspection & Warehousing
When your dropshipping agent receives the order, they have to do a quality inspection of the products.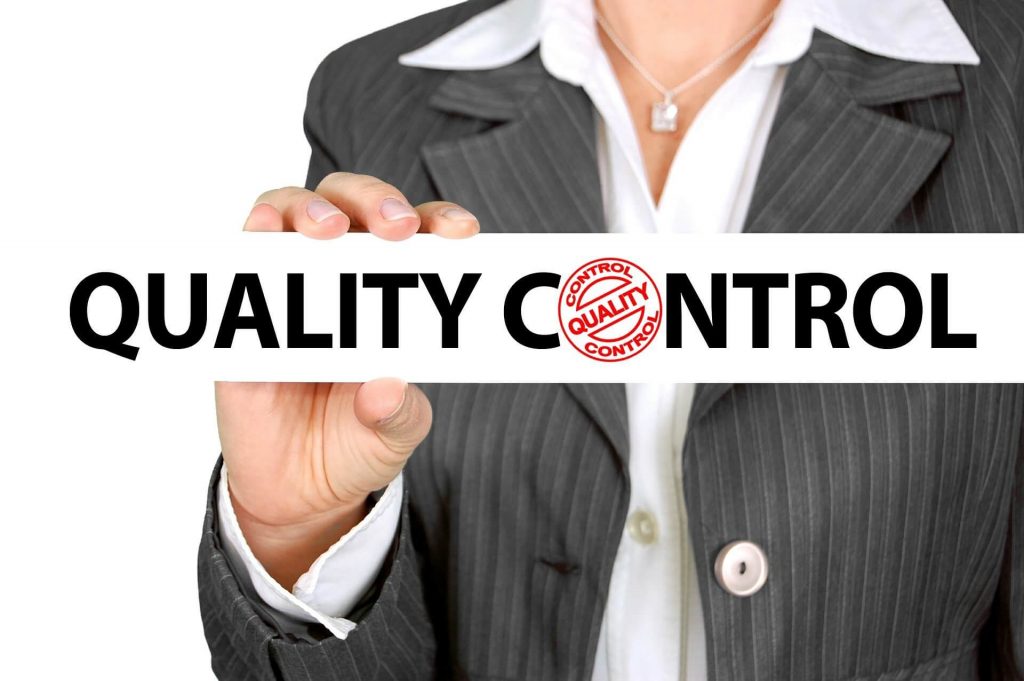 If they decide the products' quality and condition are satisfactory, they stock them in their warehouse.
Customized Packaging
The next step of your dropshipping agent should be packing and branding (if necessary) of all the products from one order.
Shipping & Delivery
Once they have the orders packed, the final step is to transfer all packages to the chosen shipping company for delivery to the end customers.
Who Needs a Dropshipping Agent?
If you're new in the dropshipping business, Aliexpress is the first place you probably checked out. And this is great for beginners that still want to test different products and find their bestseller.
However, as your business starts growing and scaling, it will become increasingly difficult to get a good profit margin or organize your communication with different Aliexpress sellers.
At this point in your business, it's better to switch to a dropshipping agent instead.
As a general rule of thumb, everything over 30 orders a day will be challenging to manage through Aliexpress.
Don't stress out about the MOQ (minimum order quantity) when it comes to dropshipping agents. What you'll notice is that many of them do have an MOQ set in place that might be too much for you.
But, many dropshipping agents, such as NicheDropshipping, are friendlier towards dropshipping beginners and small businesses. They don't have an MOQ, and all they need is that you have a proven bestselling product.
Why Do You Need a Dropshipping Agent?
Collaborating with the right dropshipping agent can help you grow your eCommerce business much faster. Here's why working with a dropshipping agent is beneficial for your online store:
Higher Profit Margins
A dropshipping agent, especially one that lives in the suppliers' country, can help you earn much more than if you were to use Aliexpress, for example.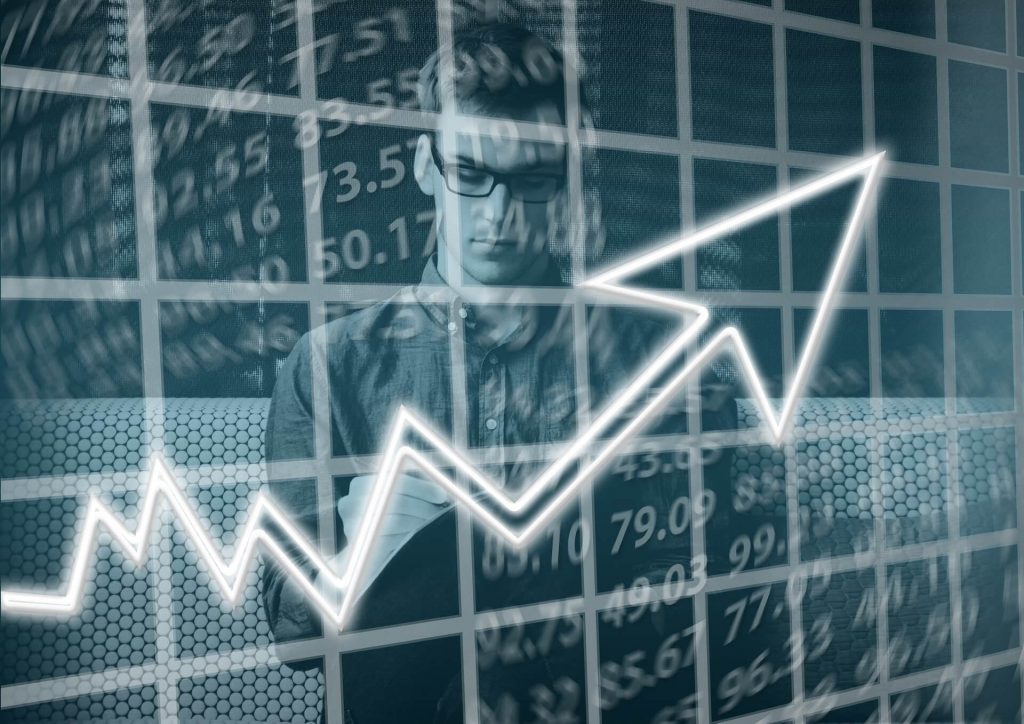 That is because dropshipping agents will have more connections to different suppliers and can source products for a much lower price.
Usually, drop shipping agents will source directly from factories, thus offering much more competitive prices.
Quality Inspection of Products
When you order from wholesalers or even manufacturers who are geographically far from you, there's no way for you to ensure the products' quality.
On the other hand, dropshipping agents usually live in the same country as your suppliers, and they'll be able to check the products when they arrive.
If you want to keep your loyal customers' database, you'll need to make sure that the product quality you're offering stays consistent. You don't want to start losing customers due to bad product quality.
Multiple Shipping Options
Another pro of using a dropshipping agent is that they can offer you many different shipping options.
That's critical when you consider the importance of delivery times nowadays. Nobody wants to wait over a month for a package to arrive!
More Control Over the Entire Process
Without a dropshipping agent, you'll have to rely on many different suppliers and trust that they will ship and deliver your orders on time.
Plus, it will be almost impossible for you to determine the quality of the products you're shipping out.
A dropshipping agent solves all of this. They'll be your communication point, and it will be their responsibility to fulfill the orders on time.
Better Communication and Customer Service
If you've tried contacting Aliexpress suppliers, you probably already know that even something as crucial as language can often be a communication barrier.
That, combined with long response times, and you'll have to deal with chaos.
Collaborating with dropshipping agents can make all of this process much smoother.
NicheDropshipping is one of the best examples of this. You'll get your own designated support agent with impeccable language skills who'll always be there for you no matter what you need.
How to Find a Reliable Dropshipping Agent For Your Shopify Store?
Dropshipping agents can be a part of a company or work individually as freelancers. The best ways to ensure you'll find a reliable dropshipping agent for your Shopify store are these:
Google Search
The first and most reliable way is to conduct a Google search with the words 'dropshipping agent' or 'dropshipping agent in China'. The first few results will usually be sponsored (paid ads).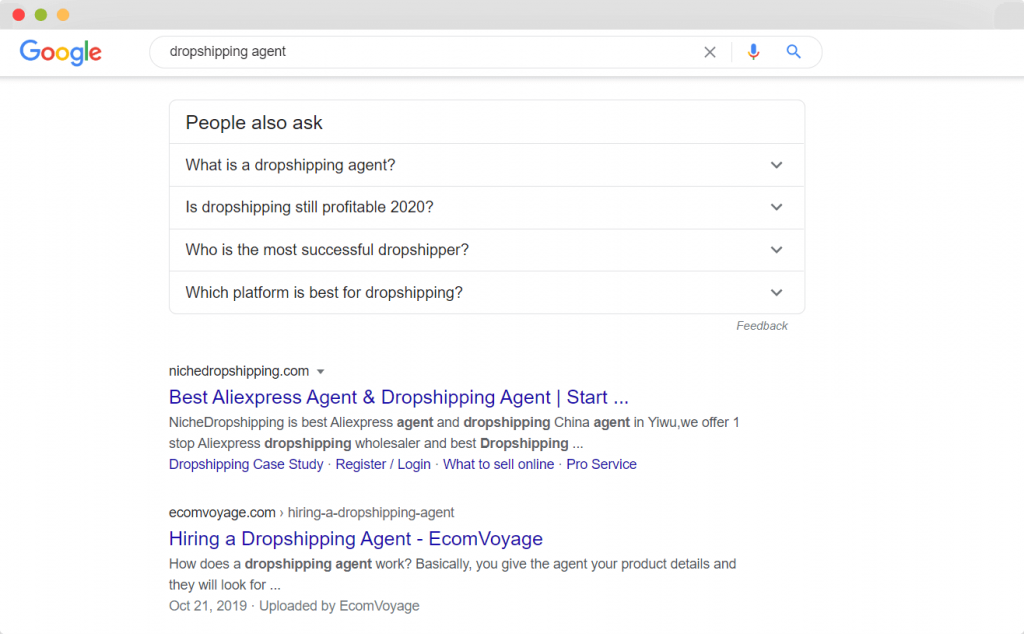 Below the ads, the first organic results will appear. Usually, the first one or two pages of your Google search will contain the most reliable search results, so start from there.
Reviews and Testimonials
Another great way to find a reliable dropshipping agent is to join communities such as YouTube, Quora, Reddit, different Facebook groups, etc.
Ask questions, read people's reviews, and ask to see testimonials of satisfied dropshippers. Then, compare what each of them offers and make up your mind.
Freelance Platforms
Many individual dropshipping agents work freelance. Try browsing Upwork.com, Freelancer.com, or Fiverr to find freelance dropshipping agents.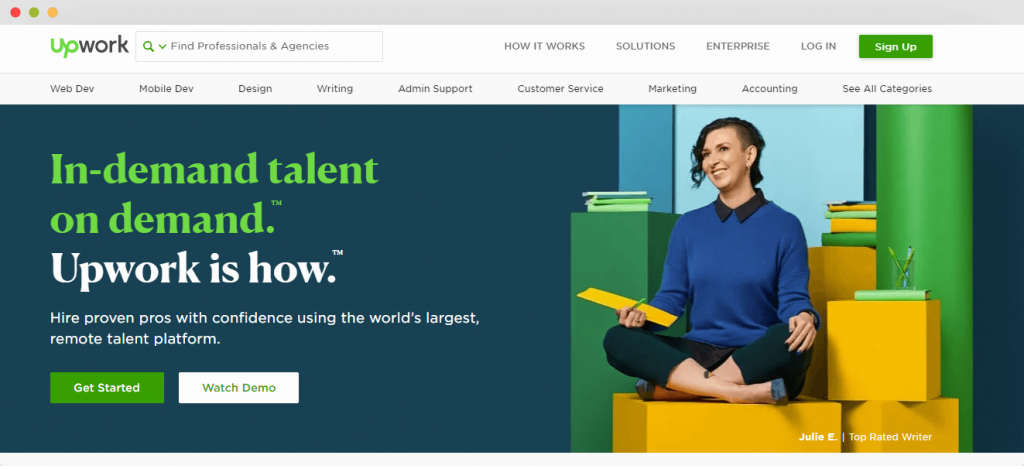 Be careful when choosing a freelance agent, since it comes with several risks.
First of all, ensure that this person has been in business for at least a couple of years. You don't need someone who'll disappear after one month.
Also, ask to see testimonials or ask for references. You need to know that their previous clients were satisfied.
And third, ask them how many suppliers/factories they have in their network. Your dropshipping agent has to have an extensive network of possible options up their sleeve.
Never work with a dropshipping agent who collaborates with just one or two suppliers!
Shopify Integration
Since we're talking about dropshipping agents for your Shopify store, always ensure that they integrate seamlessly with your store.
Automatic Shopify integration will decrease the order process time and ensure a completely smooth experience for both you and your end customers.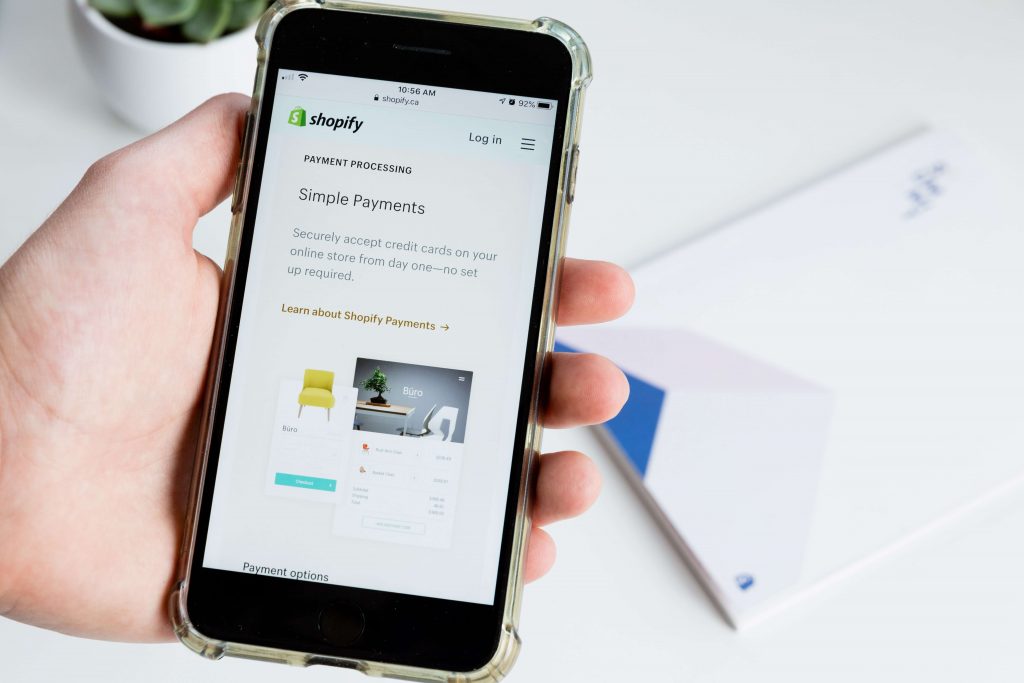 Where Should a Dropshipping Agent Be Located?
Ideally, your dropshipping agent should be located in China, since most manufacturers and factories are there.
That's mostly because the labor and production costs of products are much lower in China.
Depending on your business model, you can also look for dropshipping agents in India, but generally, China is always the first choice for eCommerce businesses.
Who Are the Best Dropshipping Agents?
Some of the best dropshipping agents for China sourcing of products are NicheDropshipping, GearBest, DHgate, LightInTheBox, CJDropShipping, etc.
Apart from the above dropshipping agents, there are also many directories such as Alibaba, Aliexpress, Chinabrands, SaleHoo, Wholesale2b, etc. where you can directly find suppliers.
Will a Dropshipping Agent Have a MOQ?
Depending on the agent of choice, some dropshipping agents will have an MOQ, but others, such as NicheDropshipping, will be much more friendly towards small stores and eCommerce businesses.
For example, NicheDropshipping does not have an MOQ, which means you can use their dropshipping agent services even without any orders yet.
However, they do recommend having a bestselling product that you've already tested so that you ensure that you'll have an estimated daily order of ten, at least.
That is important also for you, as an online store owner, for two different reasons:
The larger the order, the better the price the dropshipping agent can agree on with suppliers;
The dropshipping agent can stock your products in their warehouse, and this reduces the order processing time incredibly;
For example, with products that your dropshipping agent has in their warehouse, they can ship the order the same day.
However, with standard dropshipping where you pay only when someone buys, you won't have any personal stock at your agent's so it will take 2-5 days for the products to reach their warehouse.
How Does a Dropshipping Agent Charge?
Usually, legit dropshipping agents should never charge you before sourcing a product and giving you several different offers or quotes.
Once you are satisfied with the product and its price, you should pay for the order you want the dropshipper to purchase for you, plus a little something for their service.
As a general rule, dropshipping agents won't have a fixed price. It will almost always depend on the product, quantity of the order, etc.
Your chosen dropshipping agent should be transparent from the very beginning with their charges. They should tell you what percentage they charge from the needed products, shipping costs, etc.
Is Using a Dropshipping Agent Better Than Aliexpress Dropshipping?
Working with a dropshipping agent is usually recommended for eCommerce business and online stores who:
Plan to scale their business;
Want better pricing from suppliers;
Want to increase their profit margins;
Have a proven and tested bestselling product;
Have a stable estimated daily order quantity;
Want to source products through an agent in China;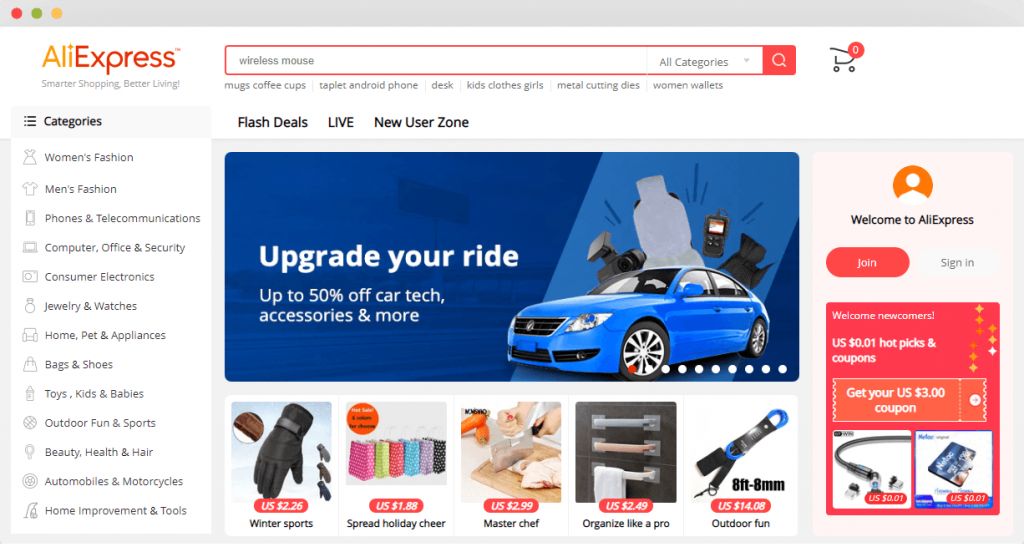 On the other hand, dropshipping with Aliexpress also has its benefits:
Better for selling generic products;
Best for testing different products and different markets;
Better for beginners who don't have a stable number of orders yet;
Might have better shipping times if suppliers keep products in stock;
Usually requires less investment;
As you can see, both options have their benefits for using. So, if you're very new in the eCommerce business and haven't found your bestseller yet, go ahead with Aliexpress.
However, if you already found a product that sells like crazy and the market that wants to buy it, a dropshipping agent is a much better option. That will allow you to grow your business faster, get a better profit margin, and source your products much cheaper.
Will a Dropshipping Agent Source Products For You?
Absolutely! That's one of the main benefits and arguments for using a dropshipping agent in the first place!
Sourcing products for your online store is much safer through a dropshipping agent who lives and operates in the same country as the suppliers.
Often, instead of a dropshipping agent, you'll hear the term sourcing agent. And this proves the crucial importance of sourcing products through an agent.
Will a Dropshipping Agent Do a Product Quality Inspection?
Yes, they should! Reliable dropshipping agents will always have product inspection as part of their process, to ensure that all of the orders are satisfactory.
Additionally, many of these dropshipping services will often even include factory audits. That means that your dropshipping agent will visit the manufacturer and stay on top of the production process to ensure timely orders and good product quality.
Do Dropshipping Agents Offer Branding and Packaging?
Yes! Dropshipping agents should offer branding and packaging (white label and private label) as part of their dropshipping services.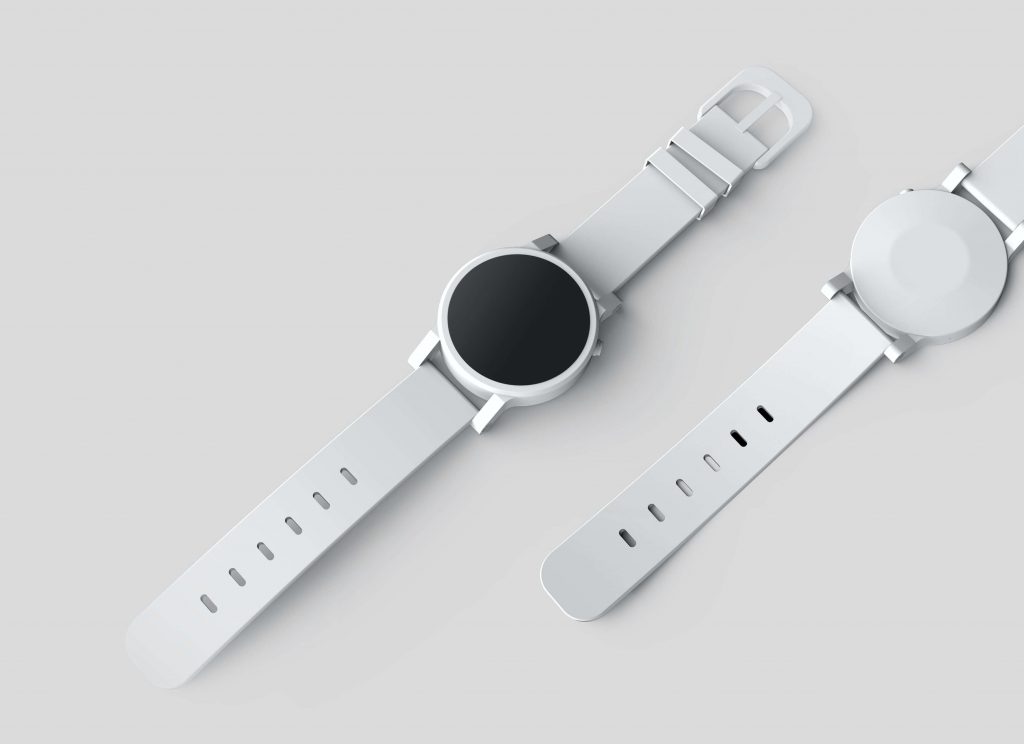 However, you should be aware that branding a product will require a certain MOQ set for different packaging options.
Should a Dropshipping Agent Have Their Own Warehouse?
Working with a dropshipping agent can vary depending on the agent you choose. Generally speaking, each dropshipper should have a warehouse in China at the very minimum.
However, it's always beneficial for better customer service when they have a USA warehouse, not just in China.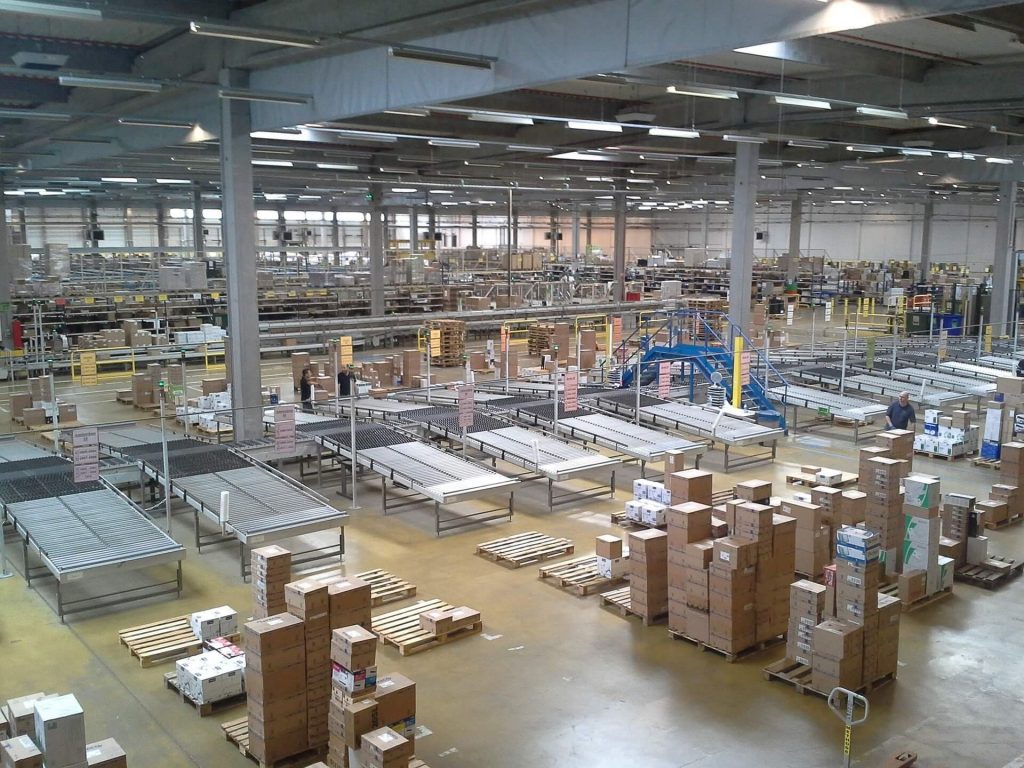 Shipping from a warehouse in the USA to a USA customer can be a bit more expensive. But, in return, the shipping time would be much shorter! In our experience, this is what customers appreciate.
As an example, NicheDropshipping has warehouses in Yiwu and Shenzhen in China, as well as in the USA.
What Shipping Options Should a Good Dropshipping Agent Offer?
The more shipping options your dropshipping agent offers, the better it is for your end customers. People hate waiting for orders for one or two months, so you need to make sure that the dropshipper you choose has connections to the different types of transport and shipping companies on the market.
For example, many established dropshipping agents such as NicheDropshipping offer 18+ different ways of shipping from their warehouses in either Yiwu, Shenzhen, or the USA: ePacket, China Post, EMS, DHL, FedEx, USPS, 4PX and Yun Express, etc.
Like this, you can rest assured knowing that there will always be a viable shipping method for your customers to choose from.
Can Working With a Dropshipping Agent Improve Shipping Times?
If you have a bestselling product already and know your target audience, working with a dropshipping agent can significantly improve your shipping times.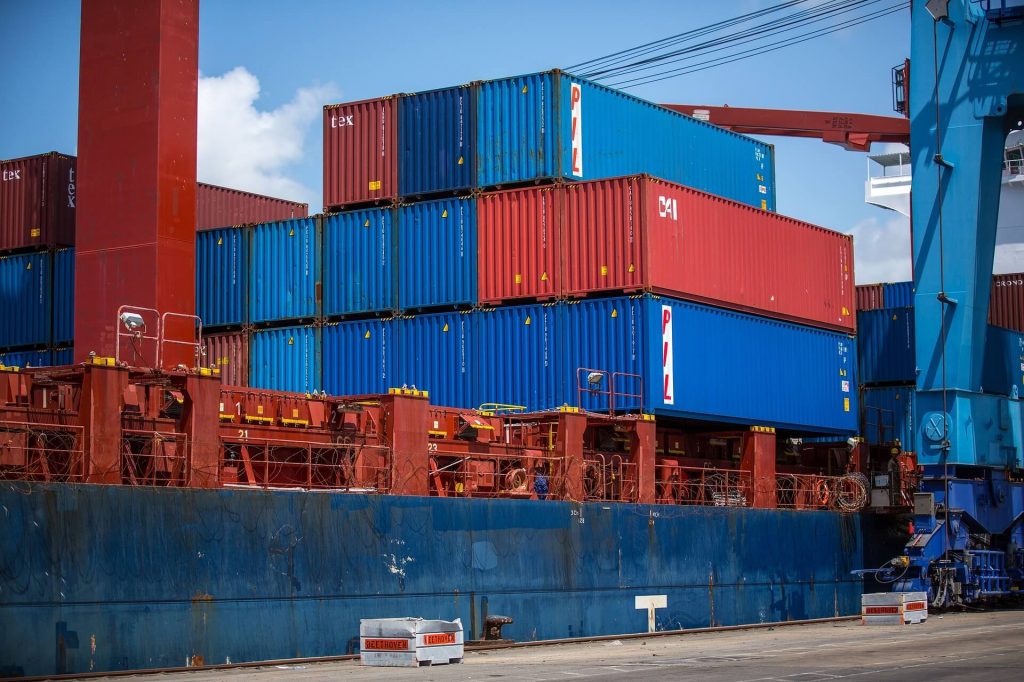 Usually, when your order is larger, the dropshipping agent can negotiate a better price. For example, if you order in advance and pay, NicheDropshipping can stock your order for free in their warehouse.
When you have products stocked in your dropshipping agent's warehouse, they can ship your order the very same day, which means the shipping time will be far better than any supplier on Aliexpress.
Additionally, if your dropshipping agent stocks your products in their USA warehouse, this will also reduce shipping times.
Can a Dropshipping Agent Help Me Buy From Taobao or 1688.com?
Yes, they can. It would be a big mistake collaborating with dropshipping agents that aren't able to source from Taobao or 1688.com.
As you probably already know, these are the two largest Chinese supplier networks for sourcing products from China at an extremely affordable price.
But, there's a catch – the websites are entirely in Chinese. That's the main problem that eCommerce store owners encounter when they want to get in touch with a Taobao or 1688.com supplier – the language barrier.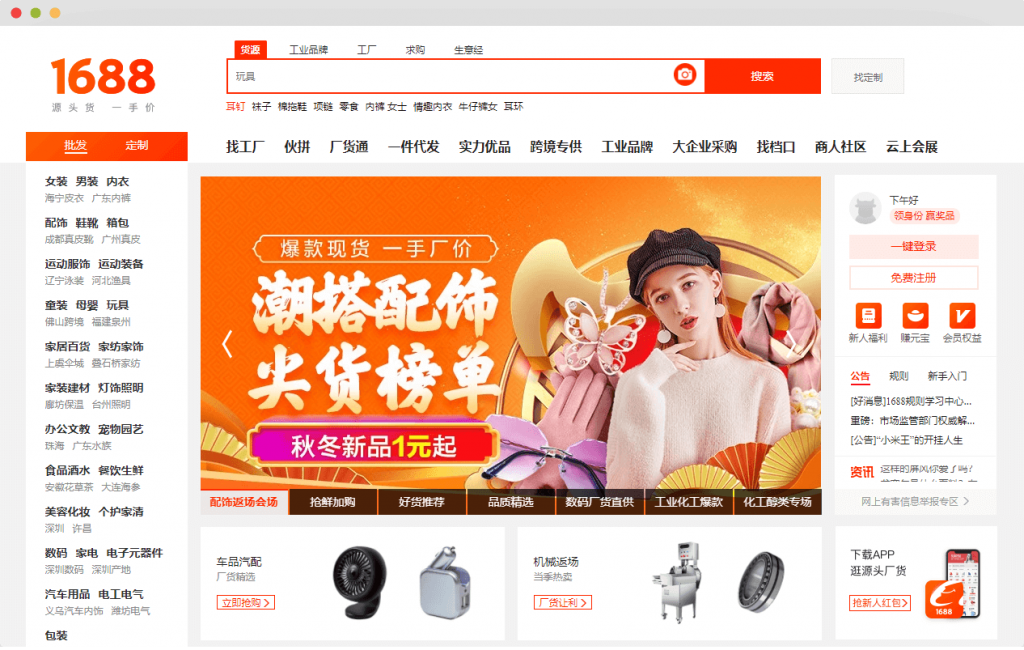 And even if you manage to find tools that translate the website for you (Google Translate, different browser add-ons, etc.), you'll still have a problem communicating with suppliers.
A local dropshipping agent from China should be able to source your products from either one of these websites, based on product specifications or product links that you send to them.
Learn more about sourcing from Taobao or 1688.com from this video:Top Secrets: How to source products from 1688.com for your Amazon FBA and Dropshipping Business?
Can a Dropshipping Agent Source Products From Different Niches?
Some dropshipping agents, such as individual freelancers, will probably be specialized in one or very few product niches where they have the most connections.
And this is absolutely a good thing if you're running a one-product online store or if you only sell products from one or two niches.
On the other hand, many dropshipping companies, such as NicheDropshipping, will have years of experience and tons of connections for sourcing products in different niches:
kitchen and home,
computers and technology,
pet suppliers,
outdoor and sports,
toys, kids and babies,
jewelry and watches,
men's and women's clothing,
cars and motorcycles,
phones and accessories,
bags and shoes,
health, beauty and hair, and so on.
All of this depends on the dropshipping agent you decide to work with and their product sourcing specialty.
Should Your Dropshipping Agent Be an Individual or Part of a Company?
Whether you choose a dropshipping agent that works as a freelancer or an entire company that offers dropshipping services is entirely up to you.
However, there are certain things to ask before hiring a freelancer, since they will often not have a license, which means more risk for you.
If you're able to find an individual dropshipping agent who has a proven track record of working in the field for over one or two years, by all means, go with it. But, the safest option would still be a dropshipping company with experience in sourcing your product.
What Questions Should You Ask a Dropshipping Agent Before You Hire Them?
Choosing a dropshipping agent to work with can be challenging, especially if you're new in the business. Here are some essential questions that will help you evaluate if they're the right person for you:
How many years have you been working as a dropshipping agent?
What niche is your specialty for product sourcing?
Do you source products directly from factories or also wholesalers?
Can you give me references from your previous clients so that I can contact them?
What communication method and channel do you use with your clients?
How long until you process an order?
Do you have a warehouse, and where?
What shipping methods are you able to offer?
What additional services other than product sourcing do you offer?
Do you have a MOQ set in place?
Do you offer white labeling, private labeling, or branded packaging?
Do you charge upfront for sourcing services and requests?
How will you make sure that you don't miss any orders?
Do you have some automation set in place to streamline my store's process?
Will you do quality control of the products?
These questions are of crucial importance if you want to choose the right dropshipping agent for your business.
Should Your Dropshipping Agent Have a Warehouse in the USA?
Collaborating with an agent with a warehouse in the USA, not just in China, can be a massive advantage for your business.
That is mostly related to the end customer satisfaction in regards to shipping times. Even though shipping from a warehouse in the USA to a customer in the USA can be slightly more pricey, the shipping time will be much shorter.
Shipping from China to the USA is also an option for customers who want to pay less for shipping but be aware that the shipping time will be longer.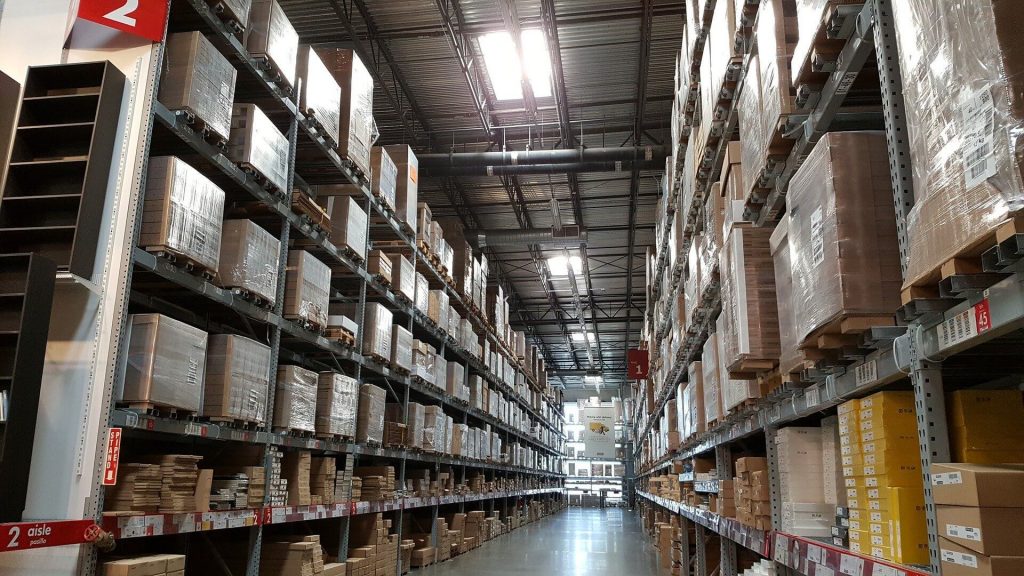 That's something that every single person that orders online finds crucial, so having long shipping times can be detrimental to your business.
So, the answer is YES, your dropshipping agent should have a warehouse in the USA.
What Red Flags to Watch Out For When Hiring a Dropshipping Agent?
Regardless if you choose a freelance dropshipping agent or one that's part of a company, you should always be careful of these red flags:
Refuses to provide location and address;
No contact details and phone number;
Has negative reviews online (on Quora, Reddit, forums, etc.);
Has a low ranking on Google search;
Tells you that there's a subscription fee or a flat fee;
Has just one payment method, instead of several;
They're slow to communicate or difficult to reach;
Refuses to show you references or testimonials of previous clients;
Can a Dropshipping Agent Help You Ship to Amazon FBA?
Some dropshipping agents such as NicheDropshipping offer app automation and integration with your Shopify store, so they'd be better to source products for Shopify.
However, many dropshipping agents specialize primarily for Amazon FBA businesses, and they can help you ship to Amazon FBA. One such example is NicheSources, a leading sourcing agent in China specialized for Amazon, eBay, and Etsy sellers.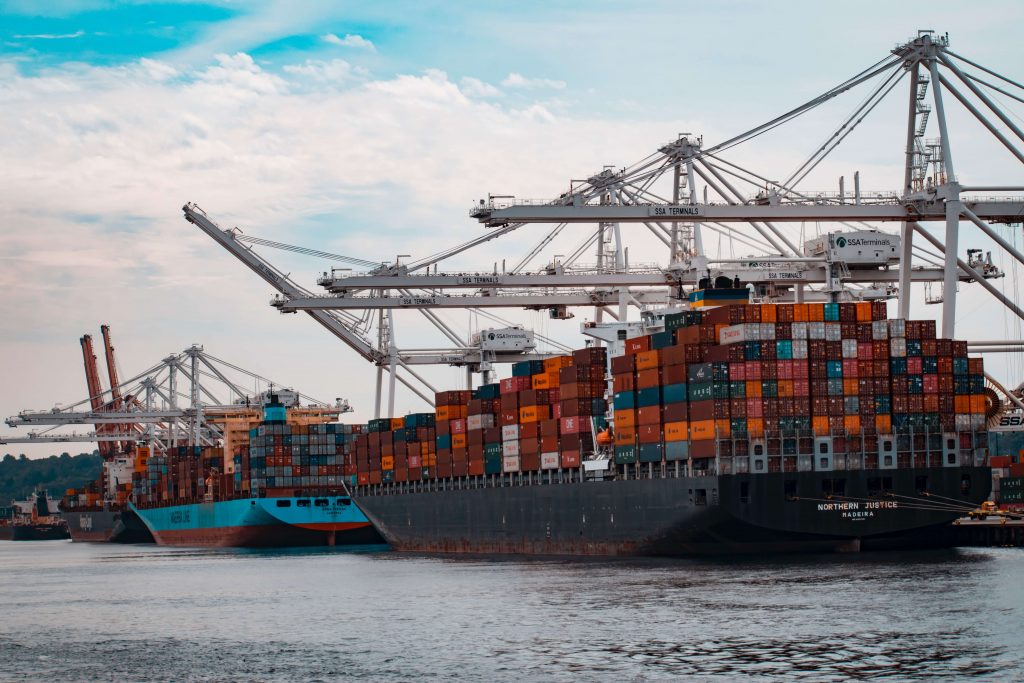 What's the Difference Between a Dropshipping Agent and POD (Print-On-Demand)?
Both models have several similarities, as well as differences.
For example, both POD and dropshipping with an agent will do the shipping and sourcing for you, meaning that you don't have to have a warehouse, buy products in bulk, or ship them out by yourself.
Print-On-Demand, however, means that you will simply create the design of products such as cups, shirts, stickers, etc.and then the company you collaborate with will print the design on a product as soon as someone orders.
So, here, all you need to do is find a way to market your POD products!
However, for a POD model, you need to have some design skills, plus the profit margins will be much lower. In some cases, a mug's price with a design will be lower than its shipping, making this business model much less lucrative.
On the other hand, with Aliexpress dropshipping or a dropshipping agent that sources products directly from China, you'll have a greater variety to choose from, and the prices will be much cheaper (even better if you buy in bulk).
And finally, another difference is that POD might take longer to process an order since each product gets printed after customer order, and they don't do any bulk printing.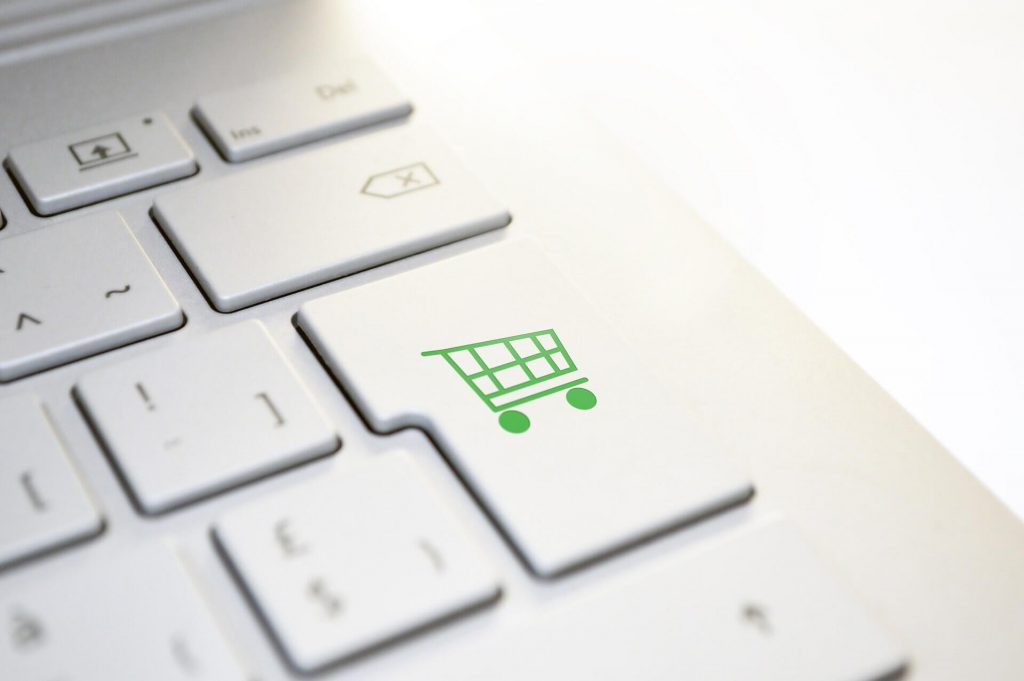 What's the Difference Between a Dropshipping Agent, a Factory, and a Trading Company?
Factory/Manufacturer
Simply put, a factory is where the product you need will be manufactured or produced.
Usually, sourcing from a factory will always give you a better price margin, since you can buy the products much cheaper. On top of that, you'll be able to customize your products during the production process.
However, take into consideration that factories will always have an MOQ (minimum order quantity) set. So, if you aren't ready to order in bulk, this might not be the best option for you yet.
Another issue that dropshippers often find when using factories is that the product variety will be limited.
So, as a dropshipper that sells multiple different products, you'll most likely have to source your T-shirts from one factory and your mugs from another.
Trading Company
A trading company is not the one that manufactures the products. Trading companies buy products in bulk from factories, and then they resell them for a higher price. The price difference becomes their profit, and this is how they earn.
Even though a trading company will usually have a lower MOQ and offer a wider variety of products, it also has its drawbacks.
The number one problem here is the products' price, which will not be as cheap as buying directly from a factory.
And of course, another con is the lack of customization of the products. A trading company simply cannot customize your products.
Dropshipping Agent
Dropshipping agents are like the golden middle for eCommerce businesses since they offer a comprehensive solution to most drop shipping problems.
The right dropshipping agent will source directly from a factory, which means they'll be able to negotiate much better prices for you. And it's not just that.
Dropshipping agents can store your products in their warehouses, do the entire order processing and fulfillment, as well as quality inspection, packing, and shipping of the products.
As a one-stop-shop for everything, dropshipping agents are the suppliers of choice for eCommerce business owners who want to scale their businesses and get some serious earnings.
The only downside of using a dropshipping agent is that the products will be a bit more expensive than sourcing them directly from a factory. But, considering all the pros, it makes it feel like the best option.
To Sum Up
After everything you learned about dropshipping agents today, you surely gained the knowledge needed to scale your dropshipping business.
Finding the right dropshipping agent can be tricky, and you should be aware that they can make or break your business!
On the other hand, working with a dropshipping agent that cares just as much as you do for your business can be an absolute pleasure from which you'll reap the benefits daily.
Hopefully, this guide was able to answer all of your dropshipping agent questions and more. We look forward to hearing your opinions on the topic, so feel free to get in touch with us for anything you might need.
If you believe you're ready to skyrocket your Shopify store, get a free sourcing quote from us and let's get started right away.
Want to get the manufacturer's best price from China? And fulfill your orders to your customers in the most prompt way?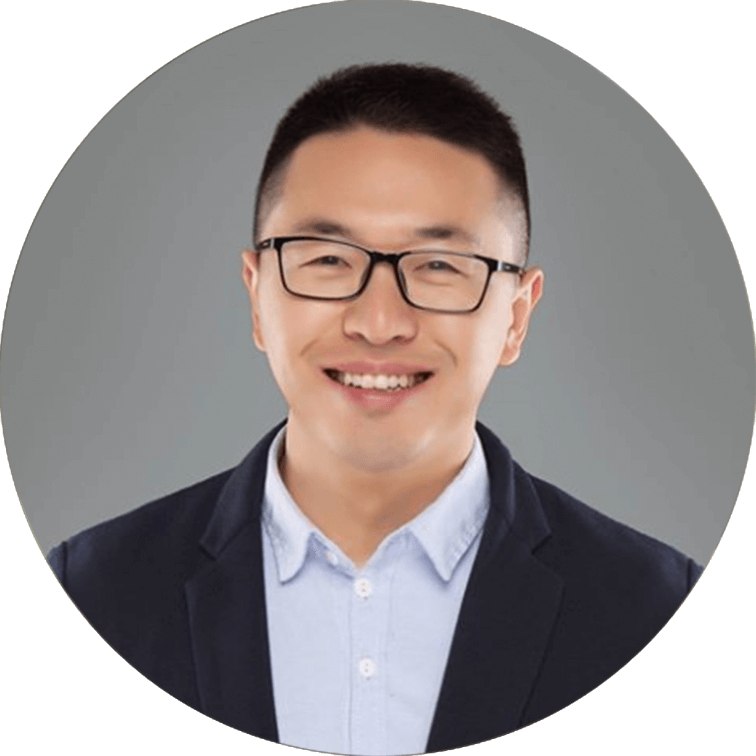 Hey, I'm Stanley Nieh. My team & I are determined to help ready-to-scale dropshippers grow their business rapidly to the next level. My only question is, will it be yours?