AliExpress is one of the largest B2C e-commerce platforms in the world.
With more than 100 million products for sale, it has captured the attention of dropshippers around the globe.
But does AliExpress even allow dropshipping to begin with? If so, how can you get started?
Our Ultimate FAQ Guide will walk you through everything you need to know about AliExpress dropshipping.
So let's dive straight into it!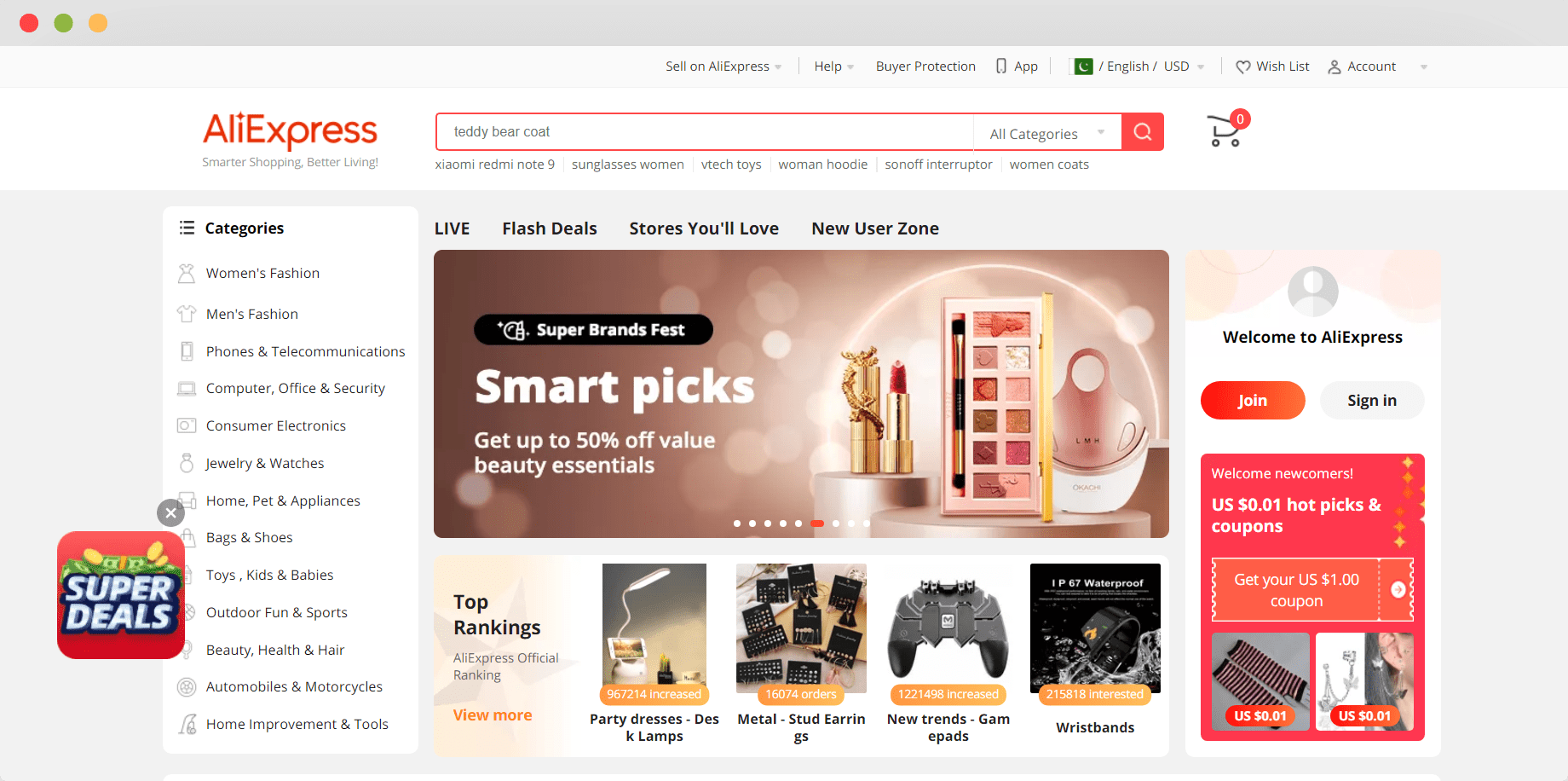 Is Dropshipping Allowed on AliExpress?
Yes, AliExpress allows dropshipping. In fact, it has one of the largest dropshipping markets you'd come across.
The reason for that is the majority of the stores on AliExpress have products at extremely low prices.
And as some of you may know, finding low priced products is the key to running a successful dropshipping business.
So not only is dropshipping on AliExpress allowed, but the number of AliExpress dropshippers is growing by the day.
What Is AliExpress Dropshipping?
AliExpress dropshipping simply means finding sellers on AliExpress to fulfill your orders.
Any order buyers place to your dropshipping store will be packed and delivered to the destination by your AliExpress supplier.
So it's like regular dropshipping, with the only exception being the involvement of AliExpress.
How to Set Up an AliExpress Dropshipping Store?
Starting an AliExpress dropshipping store is a pretty straightforward process.
Follow these 5 steps to get started:
Step 1: Choose a Store Platform
If you already have an existing online store, then you can skip this step. But if you don't, then start by choosing a platform that you would like to create your store on.
Although there are a variety of options to choose from, most people prefer Shopify or WooCommerce.
To make the decision, carefully evaluate your business requirements. Both of the above-mentioned platforms come with their own pros and cons, unique free themes as well as a plethora of other features.
However, nowadays dropshippers often prefer Shopify, especially ever since it acquired Oberlo – a popular platform for dropshipping.
Regardless of the platform you choose, creating a store isn't usually a challenge. You'll find step-by-step instructions on its site and after sharing some information, you'll have it ready in less than 30 minutes.
Step 2: Search for Products
Searching for products is probably one of the most time-intensive phases of starting any dropshipping store.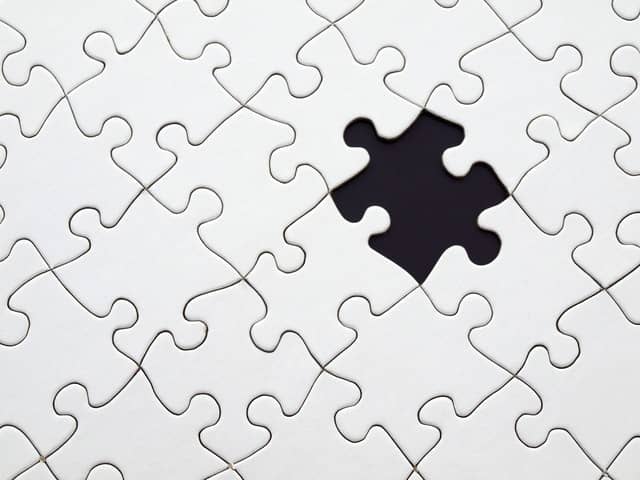 And with the endless variety available on AliExpress, it doesn't get any easier. Yet, you can use that to your advantage by searching for products that are low cost but high quality.
Although product hunting itself is a long process, in a nutshell, what you can do is to take note of the following pointers to narrow down our options:
Avoid knockoffs or no brand products.

Try finding products that offer free

ePacket shipping

.

Filter products that have a 4.5 rating or higher.

Find products that have a high number of orders.

Avoid dropshipping risky products like health supplements.
All in all, don't rush this – make sure that you carefully explore the variety so you don't have to repeat this step.
Step 3: Find a Supplier
Now that your website is ready and you have also selected the product, there's one more crucial thing left to do and that's finding a supplier.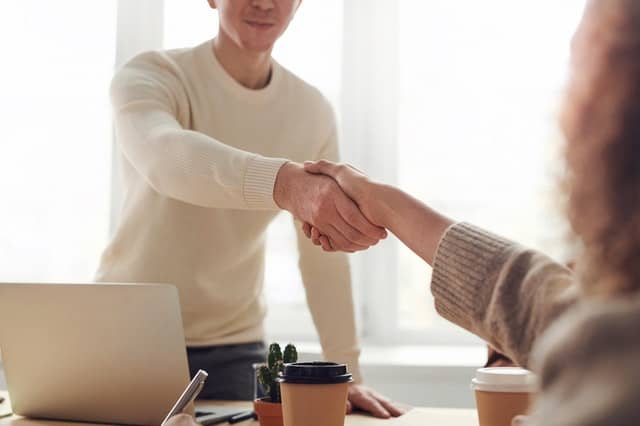 Normally this can take a while and the chances are that you might go through quite a bit of trial and error.
Dropshipping suppliers aren't particularly known for their marketing skills, and in a marketplace as big as AliExpress, connecting with the right ones can be even more challenging.
But you can use some of the knowledge you've gotten from your product hunting phase and make use of that to search for a supplier.
If you found a product at an extremely low price and with good reviews, it's worth getting in touch with the supplier to ask them if they'd be interested in a partnership.
However, regardless of the price, just keep in mind one thing that the supplier you choose has a quick shipping time as that can play a major role in making a dropshipping business succeed.
With that said, we'll shed more light on finding a supplier on AliExpress in a later part of this guide.
Step 4: Add Products to Your Store
Now that everything's set in motion, it's time for you to add products to your store.
Fortunately, with modern dropshipping apps like Oberlo and Importify, adding products to the store has become much easier and you can even automate it to save your time.
We highly suggest looking into these dropshipping tools if you want to make your business operations smoother and fulfill orders within a few clicks.
It wouldn't be an overstatement to say that every big dropshipping business uses them nowadays so you might as well get used to it from the get-go.
Step 5: Cover Product Details
You're not done yet, because adding product details is one of the most important steps of starting any dropshipping store and the same applies to AliExpress.
As dropshippers do not have an inventory to take pictures, ask your seller to click some for you or simply, use the ones they have put up on their store.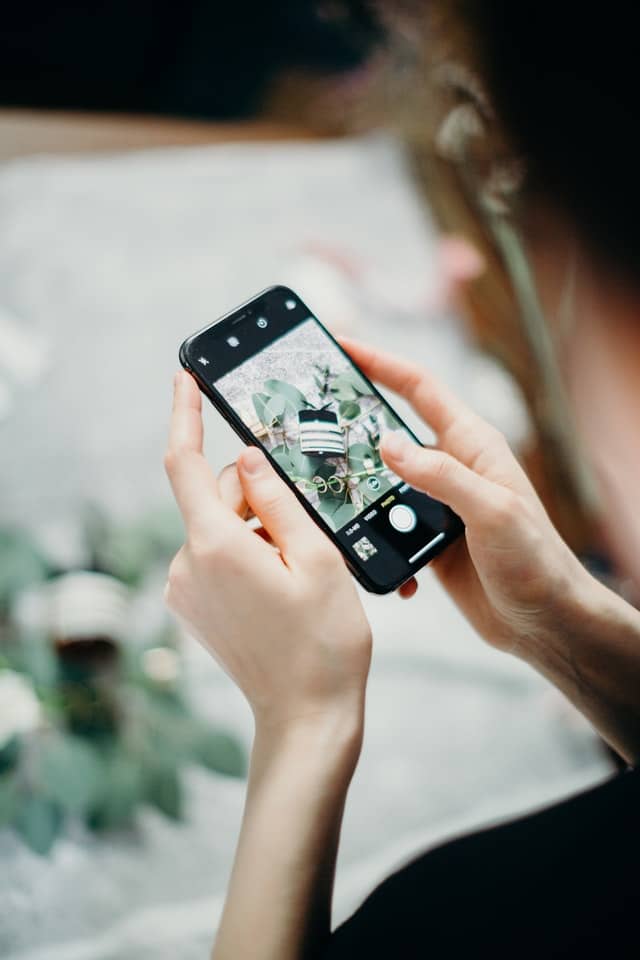 Alternatively, if you can take new high-quality pictures, then that's even better.
Consequently, product descriptions are another thing that you do not want to compromise upon.
We suggest getting those done by a professional because effective marketing is the key selling point of any dropshipping store. And normally, that is also what helps you stand out from your competition.
Once you've done that, it's time to set the pricing. Keep in mind that you don't want to go too high at least until you at least build a sound market reputation.
Congratulations, you're now ready to get started with AliExpress dropshipping!
How to Pick a Trustworthy Supplier on AliExpress?
Once again, the size of AliExpress alone makes it difficult to find a supplier there. However, as a general rule you need to keep the following factors in your mind:
1) Positive Feedback
You can easily feel overwhelmed with a large number of sellers on AliExpress. So the best way to narrow down your options is by filtering them according to a certain rating.
Normally, we would recommend only dealing with sellers who have an average rating of 4.5.
It's also worth browsing through individual reviews. Even if a seller only has a handful of negative reviews, read them to assess what may have gone wrong.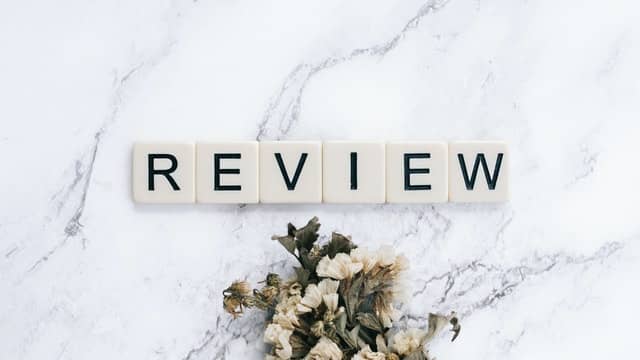 With that said, don't let a couple of bad reviews alone influence your decision.
2) Competitor Prices
Finding products to source at a low price is one of the most important aspects of a dropshipping business.
So make use of the size of AliExpress and before settling with the first supplier you find, take your time to evaluate the competition.
While it may take some additional effort, it's worth it in the long run, especially when you see the profit coming in.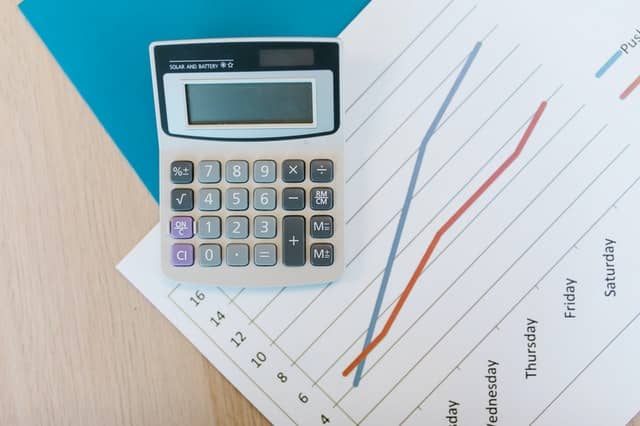 3) Product Authenticity
Avoid dealing with a supplier that sells product knockoffs and copies.
Not only does that increase the chances of scams, but also in most cases they're probably sourcing the products from another seller as well.
If you want to establish yourself as a brand, then you need to start selling branded products. So search for suppliers who know the importance of high-quality branded products.
4) Supplier Responsiveness
This is another phase that requires some trial and error. To evaluate the responsiveness of a supplier you could do two things: the first is to check their reviews of course.
And the second is to become the customer yourself. Before you trust them to become your supplier, interact with them through the messages.
If you think they can potentially become a good business partner, then move on to the next phase and place an order from their store.
5) Sellers Guarantee
Running a dropshipping business comes with its fair share of risks, and even if your supplier sends a defective product, you will be the one to bear the consequences.
However, at least having a seller guarantee can help you cover up the financial loss you go through.
And in most cases, sellers usually give a guarantee for their products because they feel confident about what they're selling. So this can further help you decide who to trust on AliExpress.
Why Would Customers Buy from Your Store Instead of Directly Buying from AliExpress?
It's logical to think that what makes your store stand out? Why would a customer choose to order from your store, when instead, they can get a cheaper deal directly from AliExpress?
The following are some of the reasons:
1) Effective Marketing Strategy
The single most important aspect of running a successful dropshipping business is to do effective marketing.
Remember how much emphasis we put on uploading high-quality pictures of your products? This is the reason.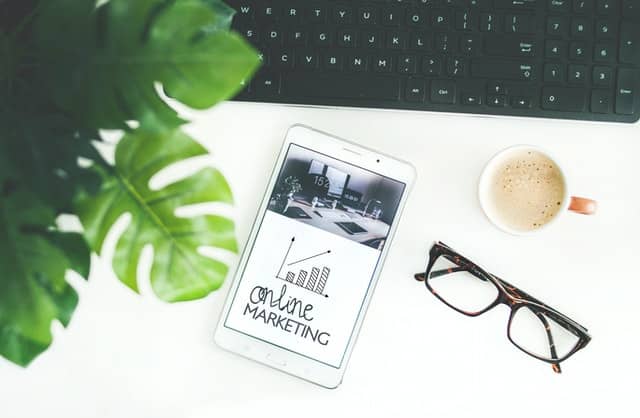 To begin with, suppliers aren't usually known for their marketing abilities, which is also why they sell products at such cheap prices.
So what you need to do is to not leave any stones unturned when it comes to marketing your store.
After all, from offering top-class customer service to paying professionals to write your product descriptions, the whole race is about which store ranks higher and gets noticed.
2) Lack of Knowledge
As big as AliExpress is, not many people know that you can find products at such a low cost there.
Adding to the fact that people usually feel comfortable ordering from platforms they know more about.
Even though AliExpress is one of the largest e-commerce platforms, its market is still dominated by Chinese sellers.
So buyers often head towards online stores on Shopify or other platforms.
And let's not forget that navigating through the sea of options to find what you're looking for isn't easy either.
As a result, even the people who know about AliExpress often do not directly order from it.
3) Poor Past Experiences
We've all had our fair share of poor past experiences from online platforms and AliExpress might also be included in that list.
One bad experience can leave a bad taste in the mouth of a buyer and drive them away from the whole platform.
It isn't too surprising either because, with thousands of sellers on AliExpress, you're prone to have bad encounters time by time. This is one of the major reasons why customers may not directly order from AliExpress.
Besides all that, people also often make impulsive purchases.
If an ad for something they're looking for pops up on their screens, then there's a great chance they would directly place an order instead of searching at other stores for a better price.
How to Grow Your AliExpress Dropshipping Business?
There are a couple of ways to grow your AliExpress dropshipping business, with one of the most obvious being effective marketing.
While we won't get into the details of marketing, it's worth shedding some light on how having a reliable supplier by your side can do wonders for the growth of your business.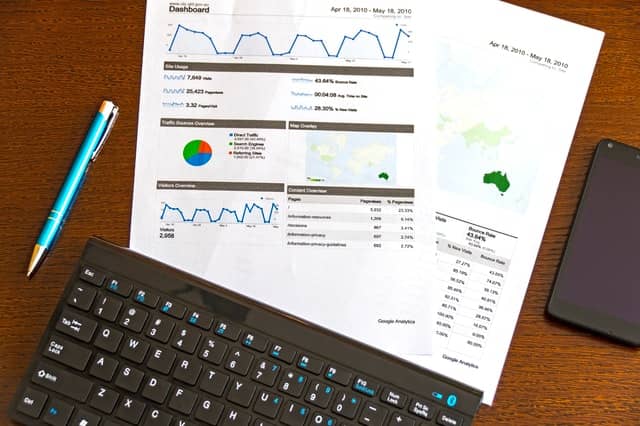 If you think you've found a supplier that provides top-notch services, then it's time to build a better business relationship with them.
Once you've shown the potential you and your business have to offer, you can ask for their Skype, WhatsApp or WeChat username.
Add them on one of the platforms and then discuss if they can allow you to include custom invoices and let you place your logo on the products.
This will help you grow your brand as a whole and make it easier for you to stand out in the competition.
Why Should You Consider AliExpress Dropshipping?
There are more than 370 e-commerce platforms according to G2. So there's no doubt this is a highly competitive industry.
But what makes AliExpress dropshipping stand out enough to make you consider it?
Here are a couple of reasons:
1) Easy to Start
As we discussed earlier, getting started with AliExpress dropshipping is easy as is. Furthermore, having a pre-existing dropshipping store, makes the process even simpler.
Platforms like Oberlo make it more convenient than ever for you to import products from AliExpress to your Shopify store.
And even if you don't have a store yet, you can read our guide: How to Start a Dropshipping Business in 9 Simple Steps to get started.
2) Highly Profitable
AliExpress is a China-based e-commerce marketplace and as some of you may already know, retail prices in China are some of the lowest you'll find in the world.
And while we wouldn't go into the specifics of why the products there are so cheap – they can certainly make you a higher profit.
On top of that, if you're buying in bulk, then that can further bring down the costs.
So it isn't surprising why a large number of dropshippers prefer to get their products sourced from China or in particular, AliExpress.
Alternatively, you can also buy in bulk from NicheDropshipping and get better prices than AliExpress.
3) Endless Variety
No matter the product you think of, the chances are that someone on AliExpress is probably already selling it. So it won't be an exaggeration to say that AliExpress has an endless variety.
This gives dropshippers more leverage to come up with new business ideas and find products that are trendy yet uncommon.
While hunting products can still be a long process, the millions of options you can find on AliExpress make it much easier for you to build your business.
You only have to pay a minimal start-up cost to get your store ready, and after that, you're set to go!
If you don't have thousands of dollars to spend, there's nothing to worry about as you don't have to pay a penny to partner up with the sellers.
5) Low Financial Investment
Coming from our previous point, since partnering up with sellers on AliExpress is free, you can test different products without spending too much cash.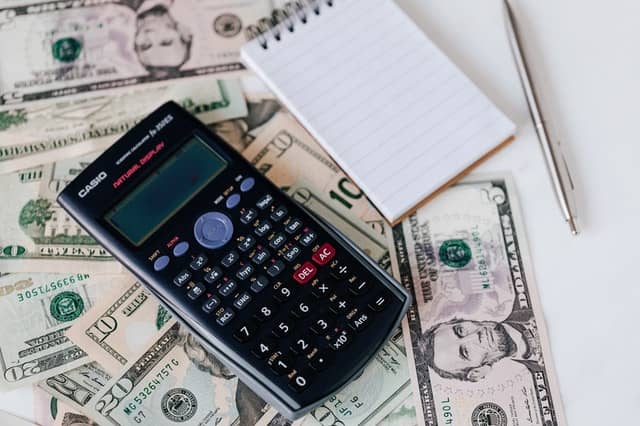 In fact, some sellers even offer sample testing if they think that you have the potential to bring them more business.
What Is AliExpress Dropshipping Center?
AliExpress launched a tool called the AliExpress dropshipping center. While it's still growing in popularity, it can play a major role in helping you kickstart and promote your dropshipping business.
The AliExpress dropshipping center makes the process of product hunting and analysis much easier and also helps you connect with reliable sellers who can otherwise be difficult to find. And the best part is that it is completely free to use.
The tool receives consistent updates with new and better features being implemented each time.
Following are some of the most prominent features of the AliExpress dropshipping center:
1) Product Research Tool
Inside the AliExpress dropshipping center you can find a variety of different tools with one of them being the product research tool.
And inside that, you can find three more tools – yes, we know it's confusing but let's just say that it offers quite a lot of resources for product hunting.
Hot Selling Products
The first one among them covers the "hot selling" products. As the name suggests, it helps you find products that are in demand and in short, the products that enable you to take quick inspiration for your dropshipping store.
You can either browse through all the products that are currently in demand, or sort according to a specific niche. Moreover, it also has additional filters to sort according to price and delivery time.
Search by Image
After that, you have the tool that enables you to search products by image.
This one is also pretty neat as you can upload the image of any product and the tool will fetch other products that look similar to it in the AliExpress database.
If you aren't sure what a certain product is called but you have its picture, then this tool can come in handy.
Sponsored Products
This is the last product research tool and quite frankly, this one isn't as exciting as the other two.
It basically shows sponsored products on AliExpress or in other words, these are the products of sellers who have paid AliExpress to promote their listings.
Perhaps this tool can be useful if you're searching more about your competitors. It can help you see which stores are spending big bucks to catch more attention.
But that's pretty much the only thing we can see it being used in.
2) Product Analysis Tool
This tool makes it easier than ever for you to gather data and insight on different AliExpress products.
Simply put the URL of the product you want to analyze on the tool and let it do the rest.
After some time you're going to see detailed graphical as well as textual information of the product on your screen.
The information also includes "sales volume" of the product – but we believe instead of showing the actual volume it just displays the range from 0-100, with the higher number indicating the popularity of the product.
This tool works a lot like Google Trends. AliExpress probably generates these results by gathering data like tracking information and reviews.
All in all, both the tools in AliExpress dropshipping center are quite powerful and if used right, they can give dropshippers an edge.
Integrating AliExpress Dropshipping with Other Platforms
You can use different tools to automate and import AliExpress products to other platforms. Here's how you can do it:
Dropshipping from AliExpress to Shopify
Importing products from AliExpress to your Shopify store is quite simple.
All you need to do is use Oberlo. From importing to order fulfillment, it will take care of just about anything.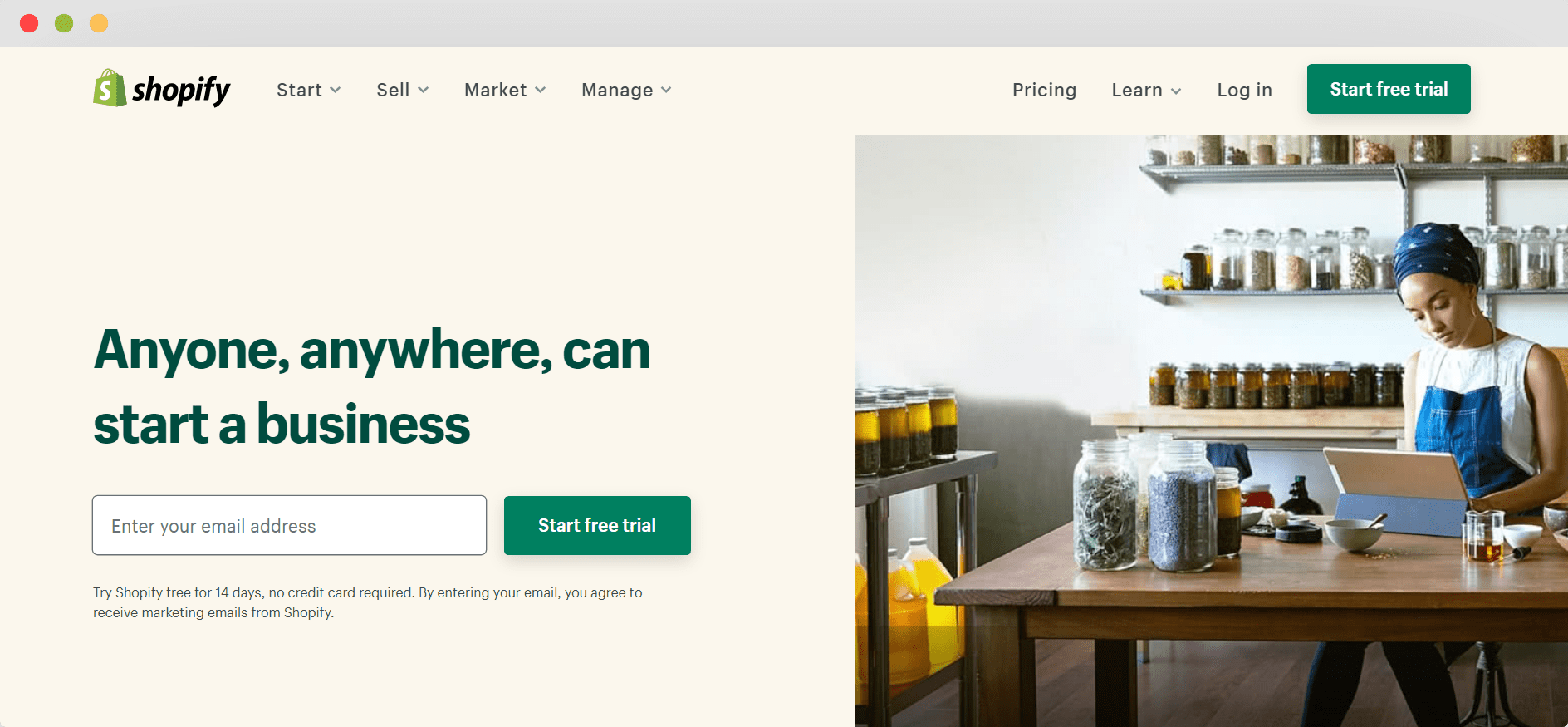 Dropshipping from AliExpress to WooCommerce
Oberlo doesn't work for WooCommerce, because after all, it is a platform that's acquired by Shopify.
So for WooCommerce what you can do instead is to simply use Importify.
It works in a similar fashion as Oberlo and is also quite easy to use.
Final Thoughts
Without a doubt, AliExpress is a goldmine that's waiting to be explored by dropshippers.
The sheer variety along with the extremely affordable rates there can help you generate an insane amount of profit with a low investment.
So we hope after reading this guide, you have all the knowledge you need to start AliExpress dropshipping.
And if you're searching for even cheaper alternatives, then we can buy products from 1688 and Taobao for our customers and help them get an even cheaper deal! Get in touch with us today.