If you're thinking of trying your luck to start a dropshipping business in 2023, you have to know which are the most saturated dropshipping niches to avoid and which ones are good to go. 
Often, we have a false impression that the dropshipping business is saturated, which couldn't get further from the truth. Dropshipping is simply a method of order fulfillment, so we can never say that it's saturated. There's space for millions of new stores on the Internet.
However, we can talk about saturated dropshipping niches and products that are saturated. Let's dive right in and learn all about this!
What Does Saturated Mean in Dropshipping?
In dropshipping, when a market, niche, or product is saturated, it typically means that there are too many dropshippers or online stores selling the same or similar items.
In this sense, the supply is greater than the demand, and it's challenging for new players to enter the market.
Although the market and search volume for some products might be high, their competition will be even higher. So, often, it's better to choose a more narrowly-targeted niche and have less search volume but with better intent.
13 Most Saturated Dropshipping Niches to Avoid
Based on how 2022 went for dropshippers globally and our research on the subject, we've come up with the 13 most saturated dropshipping niches to avoid. 
We'd like to point out that these are niches, not products. As such, it's worth noting that you can be a successful dropshipper in a saturated niche as long as you find an unsaturated product within that niche.
1. General clothing
There are two significant issues when dropshipping general clothing. First, the niche is way too saturated. And second, you can expect a very high return rate.
Selling clothing is tricky in regards to materials, colors, sizes, and fits. Plus, as a dropshipper, you typically won't see the product in real life (unless you order a sample, which we strongly recommend you do). So, you won't be sure of its fit or quality.
Be especially careful if you sell tight-fitting clothes like sports bras, yoga pants, jeans, etc.
Women's clothing
Although the whole clothing market is oversaturated, women's clothing is the most saturated sub-niche in it.
If you're stuck on dropshipping clothes, we recommend choosing men's clothes, baby clothes, or even pet clothes. Those are a couple of markets that still have some wiggle room for new dropshippers.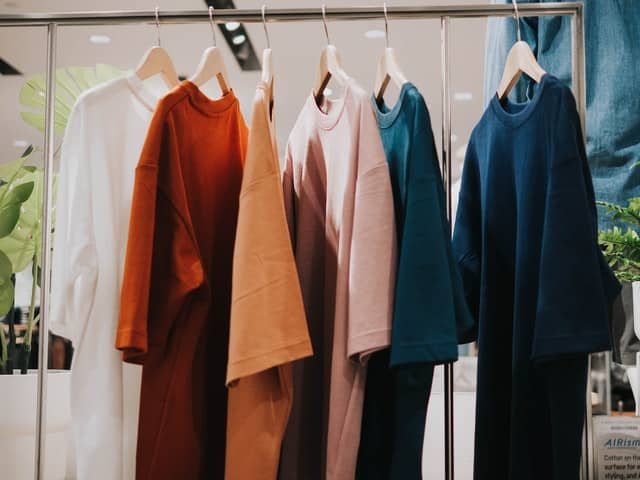 Alternatively, if you want to sell women's clothing, drill down further and narrow your niche to a sub-niche. For instance, you might have better chances by selling plus-size clothes.
2. General electronics
Electronics and gadgets for laptops and mobile are another saturated dropshipping niche. On top of that, electronics often have a high return rate due to malfunctions.
So, general electronics definitely belong to the category of dropshipping niches to avoid.
Be particularly careful dropshipping things like headsets, wireless earphones, cheap fitness trackers, and other small gadgets.
If you still decide on dropshipping electronic gadgets, we recommend ordering a sample first to check the quality and functionality of the product.
Or, choose a sub-niche in electronics, focus on collaborating with one trustworthy supplier, and private label your product. Branded products can give you an edge and help you stand out in a saturated market.
3. Watches
Watches are one of the most sought-after yet difficult-to-enter niches. Why is that so, you wonder?
Go to AliExpress and check out how much watches cost. There are some you can find for as little as $5 that look minimalistic or even expensive.
So, when a beginning dropshipper sees that, they immediately think of how much they could sell the watch for and make incredible profits.
However, what they often fail to consider is if they're going to be able to bring traffic that would buy the watch in the first place.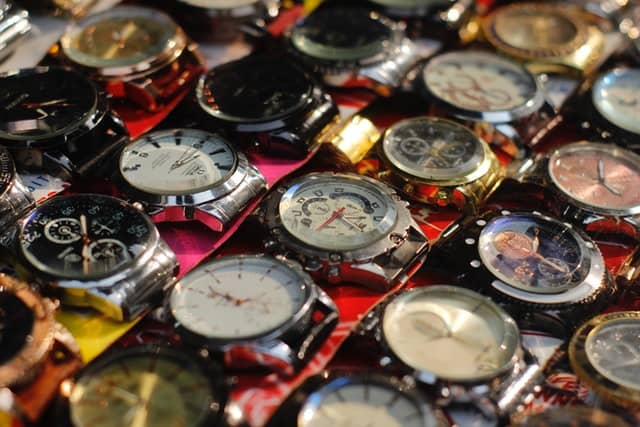 Due to this phenomenon with watches, thousands of dropshipping stores sell watches, even private label and branded ones. So, unless you have a brilliant idea and find a watch that doesn't exist yet, selling them can be challenging.
4. Fragile items
Fragile items can belong to different categories, so we can't really discuss whether they're saturated as a niche. But, there's a good reason they're on this list of dropshipping products to avoid.
Dropshipping a fragile item brings the risk of the product getting damaged during shipping and delivery and arriving broken at your customer's address.
Walk a mile in your customer's shoes and imagine waiting for a glass vase for three weeks, only to receive it shattered in pieces. Not fun, right?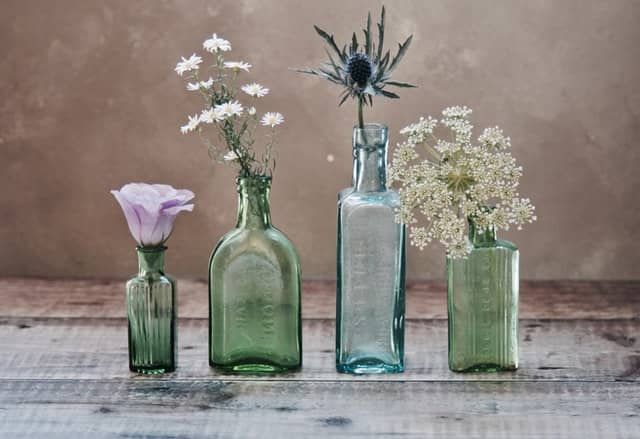 As you can imagine, dropshipping a fragile item eventually results in unsatisfied customers, high return rates, and lower profit margins.
5. Bulky or heavy items
Selling indoor furniture might sound like a fantastic high-ticket drop shipping idea, but dropshipping bulky or heavy items is often more complex than you think.
The storage and shipping of products often depend on their size (bulky) or weight (heavy). However, dropshippers often forget to calculate the increased storage or shipping costs for such items.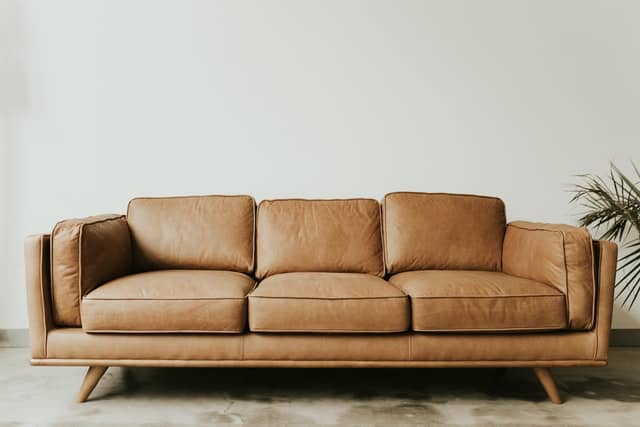 As a result, they have lower dropshipping profit margins since they didn't communicate the extra costs to their customers in advance.
That scenario leaves you with no other options but to cover the costs from your own pocket, significantly decreasing your profits in the process.
6. Copyrighted products
Selling replica products of copyrighted brands can cause problems not just for you as the dropshipper but also for your end-customers.
For instance, if you're familiar with DHgate dropshipping, for sure, you know that the majority of brands there are replicas. While this might look like an attractive business model, it's likely to result in customs clearance issues.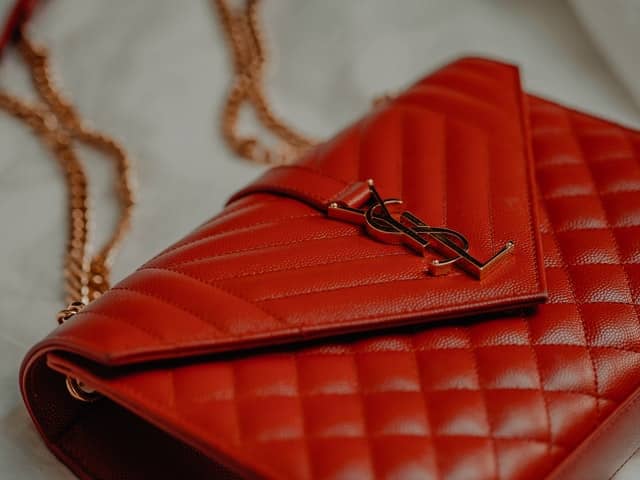 Some examples of copyrighted products we advise against selling are replicas of shoes, designer bags, fake brand clothes, and similar.
Aside from experiencing border problems during shipping, selling counterfeit products can also result in a suspended ad account and social media rules and regulations issues.
7. Shoes
Unless you're selling personalized shoes or have built your own shoe brand, selling random and general shoes is unlikely to be successful.
Dropshipping shoes, especially low-budget women's shoes, is an oversaturated niche led by the philosophy of "women always buy shoes". Don't do that!
If you want to focus on shoes, there are many high-ticket and authentic dropshipping programs that will let you resell brand shoes.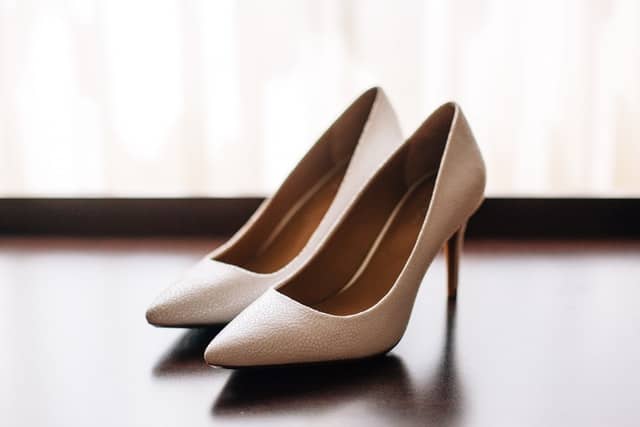 Another reason why we recommend against dropshipping shoes is the high return rate.
Similar to clothes, shoes also have their sizes and fits. So, you should expect returns related to the wrong size or wrong fit.
8. Seasonal products
You might wonder, why did we put seasonal products in a list of saturated niches? Well, because they are saturated. And, on top of that, seasonal products are a short-term solution. Let's explain this.
Examples of this are focusing your entire shop on Halloween products, winter hats, or bikinis.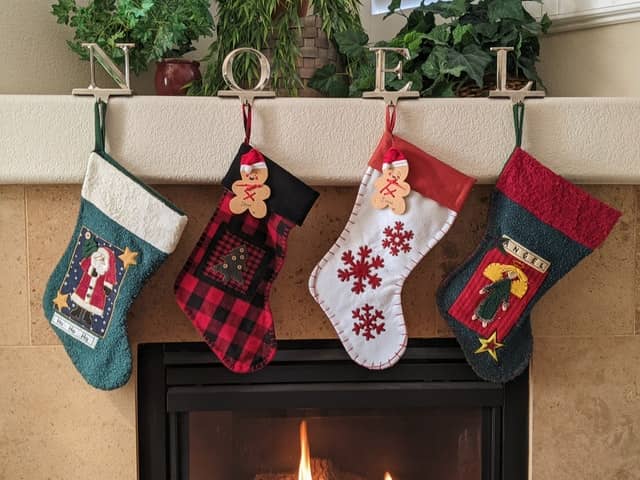 Of course, it's always summer somewhere in the world. But unless you're selling to Australia while the rest of us are deep in snow, bikinis won't sell the same year-long.
The same scenario applies to all other holiday-themed products such as Christmas, New Year, St. Patrick's, Easter, 4th of July, and more.
9. Beauty and health
Being saturated is just one part of the problem when it comes to the beauty and health niche.
The other part is the legal issues you might face when dropshipping these products, especially in the health category.
While dropshipping jade massage rollers is safe, selling supplements with a sketchy ingredient list definitely isn't. First of all, you should be aware that each country has its own rules and regulations on allowed ingredients. Additionally, selling supplements entails making health claims that might result in lawsuits.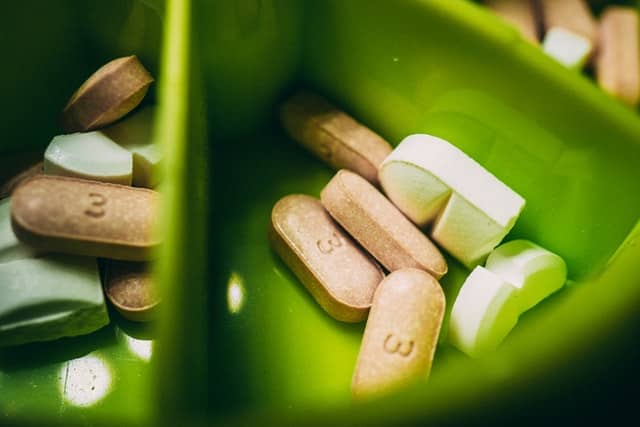 For instance, if a brand claims that a supplement has anti-cancer properties or can help you lose 10 pounds in one week. Claims like these can also result in advertising restrictions or even a suspended ad account.
10. Fitness products
The next saturated dropshipping niche is fitness products and gym equipment. Dropshippers have been selling these products since the early 2000s, so unless you're selling a new, revolutionary product, the chances of succeeding in the fitness niche are slim.
But, what type of products are saturated? Most fitness products are oversaturated, including resistance bands, yoga mats, weights, dumbbells, fitness clothing, workout gloves, and similar.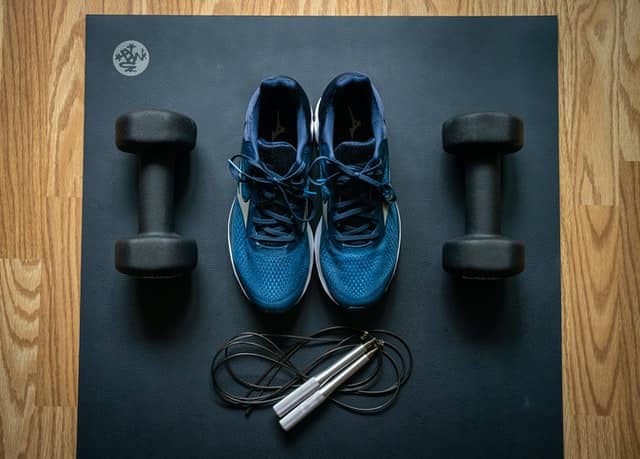 Of course, with a well-structured private-label plan, an innovative approach, and good branding practices, you could probably still enter the fitness market and be successful. However, beware of selling generic products that everyone else sells.
11. Safety equipment
Dropshipping safety equipment might sound like a good idea since it's a pretty profitable niche that isn't that saturated yet. However, other things can go wrong with this niche.
Safety equipment is things like knee protectors, helmets, mouth guards, etc. Naturally, these items protect from injuries. But, what happens if the products are of low quality?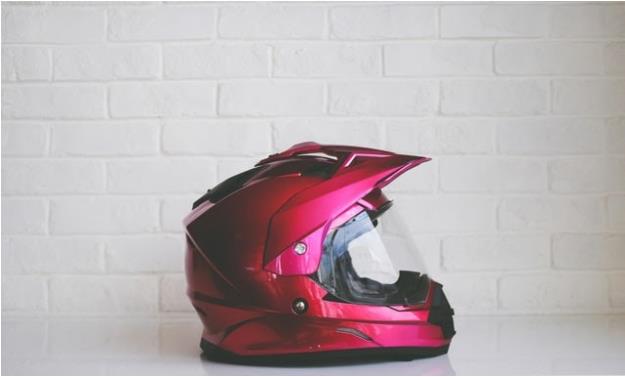 As you can imagine, people can get seriously injured, and you can end up with many lawsuits on your hands. So, unless you're entirely sure about the quality and safety of the products, safety equipment is one of the dropshipping niches to avoid.
12. Basic needs products
For obvious reasons, avoid selling mainstream products that represent our basic needs and are sold everywhere.
Examples would be generic versions of toilet paper, plasters, white/black socks, bottled water, one-colored T-shirts, cotton balls, and similar.
People can find all of those things in any local shop – they're everywhere. And, typically, people need these things right away – they cannot wait for them to arrive in two weeks. So, why would anyone purchase a product like that from your shop?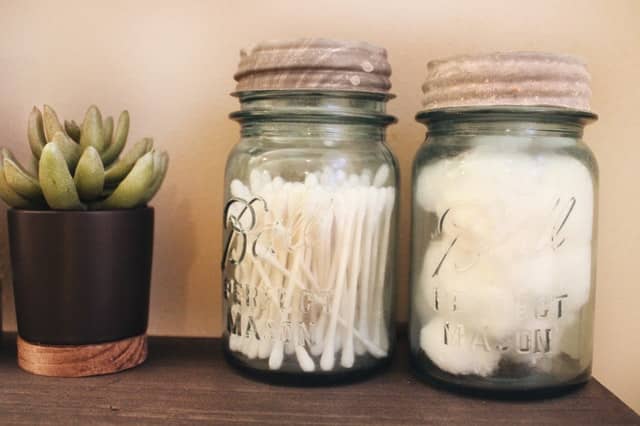 Of course, with a little bit of creativity, you could give a twist to a generic product and stand out from your competition. For example, sell environmentally-friendly cotton balls and sponges. Or, sell T-shirts with sarcastic quotes.
If you wish to sell basic needs products, you have to be creative to succeed.
13. Lifestyle products
What are general lifestyle products? Explained simply, these are items that are very similar to basic needs products in regards to being found everywhere.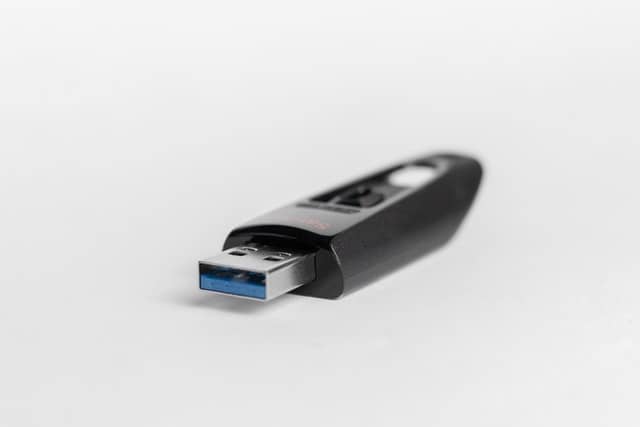 The difference is that people don't actually need lifestyle products. Some simple examples for generic lifestyle products that offer nothing special are:
Kitchen spoons
Cutting boards
Cheap bracelets
USB-sticks
Earphones
FAQs on The Most Saturated Dropshipping Niches
Do you still have questions on the subject of saturated dropshipping niches? We've tried to answer them all for you!
Can You Dropship Saturated Products?
In theory, we have to recommend against dropshipping saturated products. However, some dropshippers manage to enter a saturated market and make the best of it in practice.
Dropshippers that are successful in dropshipping saturated products typically have to find a previously unknown angle of the product to make it unique in the eyes of their audience.
Or, they enter a saturated market with a private label product and start branded drop shipping.
In cases like that, you can definitely dropship saturated products and be successful.
However, don't just import a bunch of AliExpress lifestyle items that everyone sells and wait for people to buy. Either drill down and narrow your product selection or make your products unique and give them a different spin.
What Are the Most Saturated Dropshipping Niches?
Above, we've given you the 13 most saturated dropshipping niches that could be difficult to enter. For instance: clothing (especially women's clothing), shoes, mobile and laptop accessories, fitness products, beauty and health, lifestyle products, watches, etc.
What Are the Most Saturated Dropshipping Products?
If we're talking about saturated dropshipping products, not niches, there are countless of them to mention. However, here are some of the most saturated products according to our research:
Yoga pants
Crop tops
Women's clothing
Dresses
Sneakers
Watches
All lifestyle and basic needs products
Sunglasses
Cheap jewelry
Yoga mats
Resistance bands
Jade rollers
Earphones
How Do You Check If a Product Is Saturated?
There are several things you can do to check how saturated a dropshipping product is:
Analyze your competition
Search for product videos and ads on Facebook to see how many other dropshippers are trying to sell the same product.
Next, check large marketplaces like AliExpress, Amazon, and Wish to see if you find other stores selling the same product.
And finally, don't forget to google your product and see if or how many dropshipping stores pop up.
Do keyword research
Use tools like Google Trends, Answer the Public, or the Google Keyword Planner to do your product research and check your keywords' search volume and competitiveness.
Product research is a crucial step of dropshipping that nobody should skip. A product with a high search volume but a lack of stores fulfilling orders is your best bet.
Check for weaknesses
Do a SWOT analysis of your competitors vs. your own business model. This practice should help you find loopholes and weak points in your competitors' strategy.
As a result, you'll be able to turn their weaknesses into your strong points, and that will enable you to give a much better offer to your customers and stand out.
However, note that if you have tons of competition, and there are already a lot of established players on the market that own the majority of the audience, it might be time to think of a different product to sell.
Is Dropshipping Saturated in 2023?
Absolutely not! We can talk about a niche or a specific product being saturated but not dropshipping as a practice.
Just imagine – you can sell almost anything in the world. And nearly 4.7 billion people are using the Internet worldwide. So, dropshipping is going nowhere.
Dropshipping is simply the method of sourcing the product without having physical contact with it. However, you are just one of the thousands of online shops out there. So, whether you're dropshipping or retail – it won't change much on the buyer's side.
What Niche Is Best for Dropshipping?
We can't judge and choose just one profitable niche that performs best because many evergreen and trending products perform well.
However, if we have to choose just one, that would be eco-friendly and green products. Why? Well, simply because we saw the enormous demands for products like these and the (still) limited supply.
Plus, eco-consciousness is here to stay, so this trend is going nowhere but up.
And finally, every saturated product has its own green and unsaturated eco-friendly alternative. So, it's like finding untapped markets for everything!
Why Is a Saturated Market Bad?
A saturated market can be much more challenging to enter, and here's why:
Lots of competition
A saturated market already has its key players, and also all supporting roles are filled. Typically, this is a market with tons of online stores and dropshippers pushing the same product.
As a result, it can be tough to enter. Many stores in a saturated market have been working for years, and they hold the majority of the market. And the rest is scattered among thousands of smaller shops that have an established following.
Higher advertising costs
Due to the competitiveness of saturated niches, you'll always have higher advertising costs. Typically, when you bid for any type of ad, you enter a "bidding war" with all other businesses out there that try to reach the same audience.
Or, you bid on a search keyword that has its own CPC (cost per click). Many advertisers will bid on the same keyword as you in saturated markets, so to remain relevant, you have to increase your budget.
Difficulties selling products
Logically, the two steps before result in you being unable to sell products or even bring traffic to your store.
Another thing to consider is that saturated niches will typically also have a lot of suppliers, which means hundreds of AliExpress listings. So, if your customers can find the exact products you're selling all over AliExpress, and for a much lower price, why would they buy from you?
Price reduction
And finally, due to being unable to sell any products, you'll ultimately try to reduce your price much more than your competitors to attract and win over customers.
Dropshippers often use the price reduction strategy to increase sales without considering the implications of this on their profit margins. As a result, they end up working at a loss.
Is a Market Ever Too Saturated?
There are divided answers to this question – some experts actually believe that a market can never be oversaturated, and instead, they claim you just haven't found your sub-niche yet.
On the other hand, dropshippers are very much aware of the importance of catching onto a trend first and reaping the benefits.
You can draw a conclusion independently, but we believe that you have to form a combination from both.
Of course, a saturated market will be more challenging to enter. But, on the other hand, we can't deny that all markets are saturated in one way or another.
So, instead of caring if a market is saturated or not, we recommend paying attention to the actual product you're choosing.
Product quality, innovation, and personality all come into play when people make a purchasing decision. So, don't underestimate saturated markets.
How Do You Survive a Saturated Market?
There are three main ways to fit into a saturated market and be successful:
Find a sub-niche
Accessories are a saturated niche, but "silk scrunchies that don't damage the hair" aren't. Pet care is a saturated niche, but "non-toxic pet toys" are probably less saturated.
So, one way to enter a saturated market and survive and thrive in it is to break down your niche into more specific sub-niches.
Give a better offer
A better offer doesn't necessarily mean a cheaper product, although you'll often have to decrease your price to stay competitive.
Instead, a better offer can mean faster shipping, better product quality, a better customer service. Anything that would help you make the dropshipping product or the buying experience better than your competitors' is worth trying.
Build a brand
And finally, the last route you can take to survive in a saturated market is to put some personality in your products by building a brand.
A brand doesn't necessarily mean that you have to manufacture your own products. Instead, you can simply white-label your products by adding a branded box, slip, invoice, or a thank you card.
So, instead of selling generic wireless headphones that can be found on every second listing on AliExpress, pack them in a fancy box with your brand on it and craft an attractive product description.
What Are Some Evergreen Niches for Dropshipping?
Evergreen products are those that simply never go out of fashion, and they're always in demand, as opposed to being just a passing trend.
Some of the best evergreen niches for dropshipping are tech, green products, wellness, artisan and handmade products, personalized or customized products, health and beauty, etc.
However, the fact that these are evergreen niches doesn't mean that they aren't saturated. In fact, many dropshippers choose these niches mainly because of their evergreen nature, making them saturated once again.
So, we believe it's not enough just to choose an evergreen niche. Definitely do that, but then find an unsaturated dropshipping product from that niche to focus on.
How Can I Differentiate Myself in Dropshipping?
The best way to differentiate yourself and stand out from your competition is to build a brand. Branded dropshipping could take more planning, strategy, product sourcing efforts, etc., but it's definitely more worth it in the long run.
Depending on how much your niche is saturated, you might need to look into white labeling or private labeling a product.
While white labeling might be easier to accomplish, private label products can be trickier since they often entail buying in bulk and controlling the production process.
One solution to this could be collaborating with a dropshipping agent in China who offers private labeling and inventory storage as a service.
Although branded drop shipping might seem challenging at first, especially to new dropshippers, it makes a massive difference in the end.
Let's say you want to buy a unique watch as a gift. However, all you find are general watch stores that sell cheap, $5 AliExpress watches. But, you remembered (brand memorability) that you followed a fantastic Instagram store for watches some weeks ago.
Naturally, you go back and browse through the watches that are more expensive than the AliExpress one but still affordable. Plus, they look much better and seem to have a following as a brand.
What would you do? Let us guess – buy from the cool new store since you want your friend or partner actually to like the gift you give them!
What Are Some Untapped Dropshipping Niches?
If we're talking about broad niches, it's safe to say that there aren't any more untapped ones! And that's a fact if you think about it. So, to find untapped niches, we have to drill down and focus on specific products that are still unsaturated. Here are some examples to give you a direction:
Punch-bags for home use;
A portable multi-language translation device;
Sound bathing products (yes, it's a thing – for instance, chimes or crystal singing bowls)
Eco-friendly and non-toxic wooden toys for babies and kids;
Home photography studio equipment;
Kombucha grow kits;
Get the gist? The whole point of finding untapped niches is to drill down and find winning products before they become full-blown trends and over-saturated.
Use tools like Exploding Topics, Answer the Public, Google Trends, Amazon Suggest, and similar to find trends before they emerge.
How To Make Money in a Saturated Niche?
If you're still willing to dropship in a saturated niche, here are some things you can do to increase your chances of success:
Sell high-ticket items
The first way to make money in a saturated niche is to sell high-ticket dropshipping products like brand clothes, for example. More expensive products could seem risky, but the payout is much greater.
For instance, if you have a $2 profit from selling a small gadget, you'll need to sell 1000 of them a month to reach $2000. But, if you sell brand shoes with a profit of $40 each, you need to sell just 50 of them to earn 2K, not 1000.
Build a brand
As we've mentioned before, building a brand and establishing yourself as an authority in the industry is another great way to stick out from your competition and become more profitable.
If you aren't sure where to start, get in touch with a dropshipping agent who can help you white label or private label your products.
Final Words
We honestly hope that our researched list of the most saturated dropshipping niches to avoid brings you value and insights to help you succeed in dropshipping. We'd love to hear your thoughts on the subject, so feel free to share your tips.
Finally, if you're still struggling with saturated dropshipping niches, get in touch, we'd love to help you find your chosen winning product!