Dropshipping is an excellent way to make money, and winter is the perfect season! With winter's arrival, seasonal products will see a boom in sales.
In the cold, heaters, blankets, sweaters, and more are a solid investment for any shopper. This market has a lot of potential for both new and old sellers, and it would be a shame to miss out.
But before making any quick decisions, you need to take a deeper look and thoroughly research the natural and seasonal trends.
The right products can easily make this the most profitable season of the year for you. That's why we've prepared a list of the 31 best winter dropshipping products that are bound to be hit.
So let's get right into it!
1) Winter Hat and Scarf for Children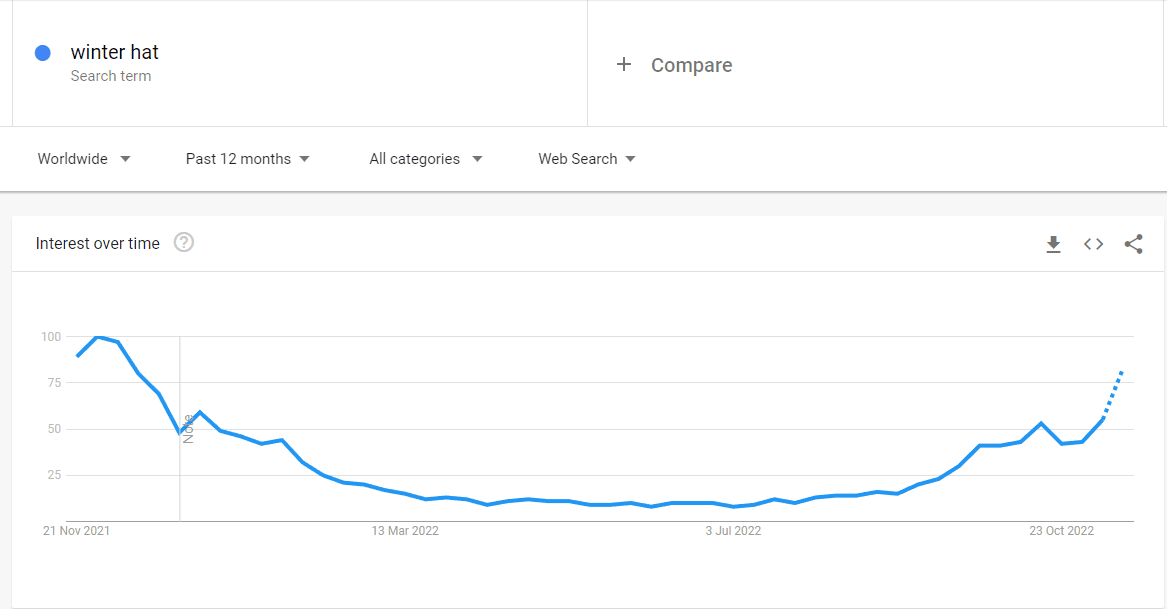 Children are fragile and susceptible to illness, making winter hats and scarves a great gift and investment for parents everywhere.
With so many colors, materials, and designs, any dropshipper should consider putting them in their store.
Since they are reasonably cheap, they are a perfect choice even if you've only started your dropshipping business and don't have a huge budget.
This is one of the most common products, so it won't be a problem either for you to find a trustworthy supplier.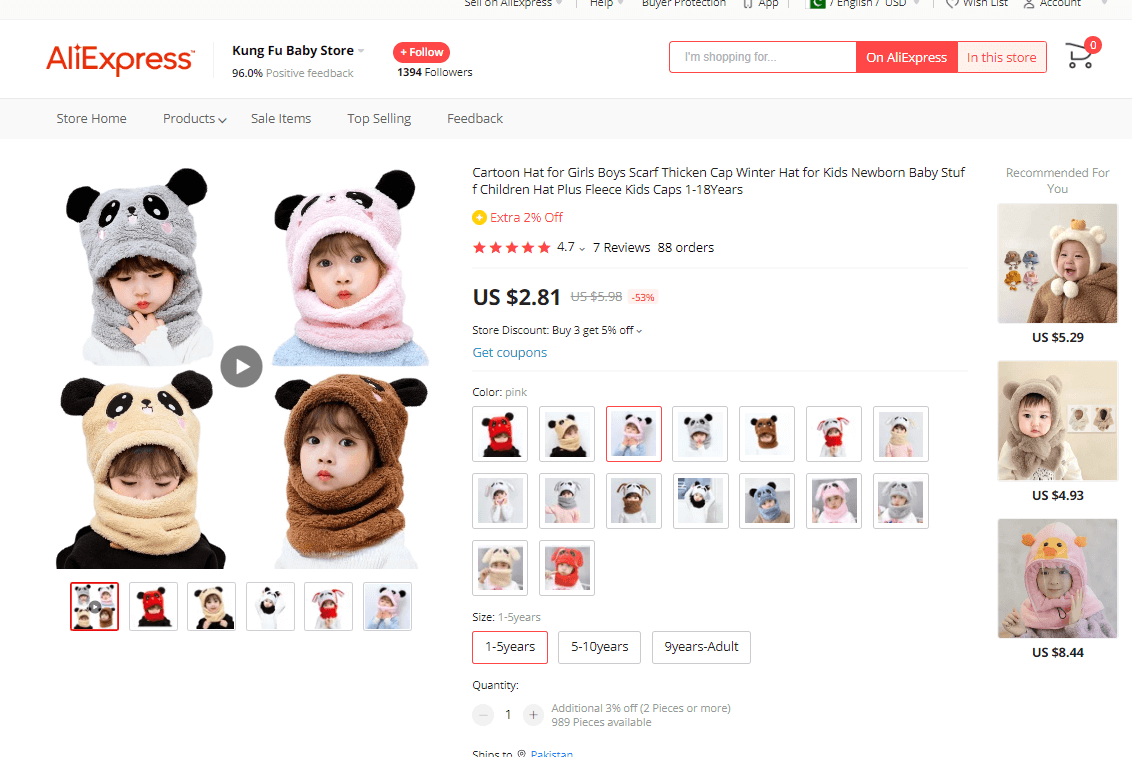 2) Foot Warmer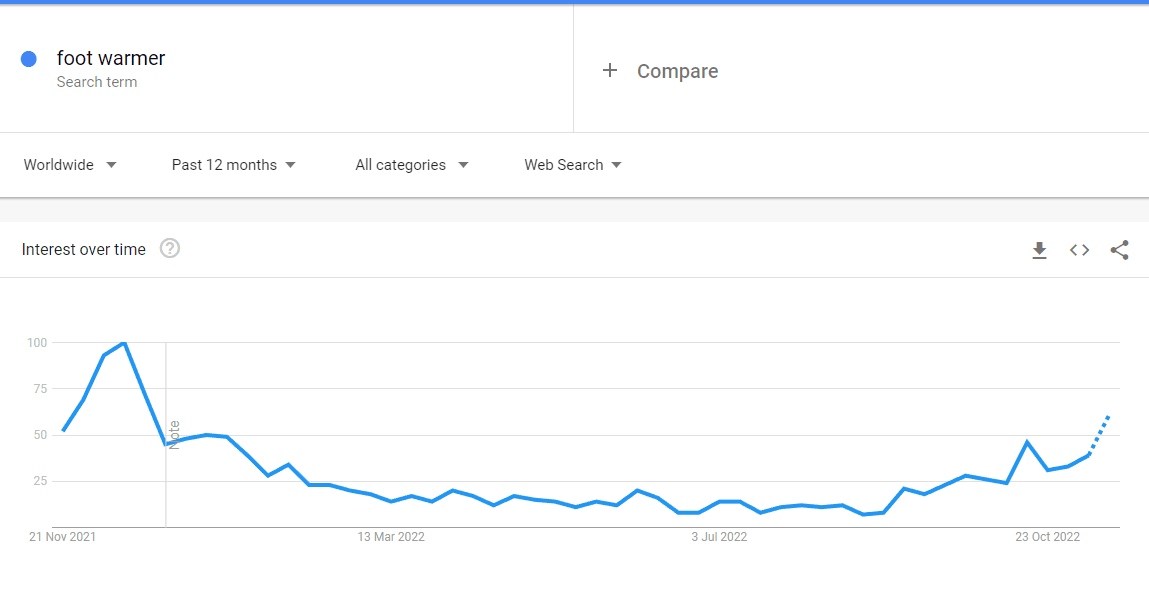 A foot warmer is another helpful gadget during winter, and highly sought after, especially in cold countries.
Foot warmers are no less than a blessing, especially after coming home on a cold and wet day. They come in multiple colors, designs, and qualities, with different life spans and power usages.
Fireplaces are impractical now, and foot warmers are becoming the preferred choice nowadays.
And since foot warmers are very cost friendly, they sell quickly and are easy to stock up on. That's a win for any dropshipper.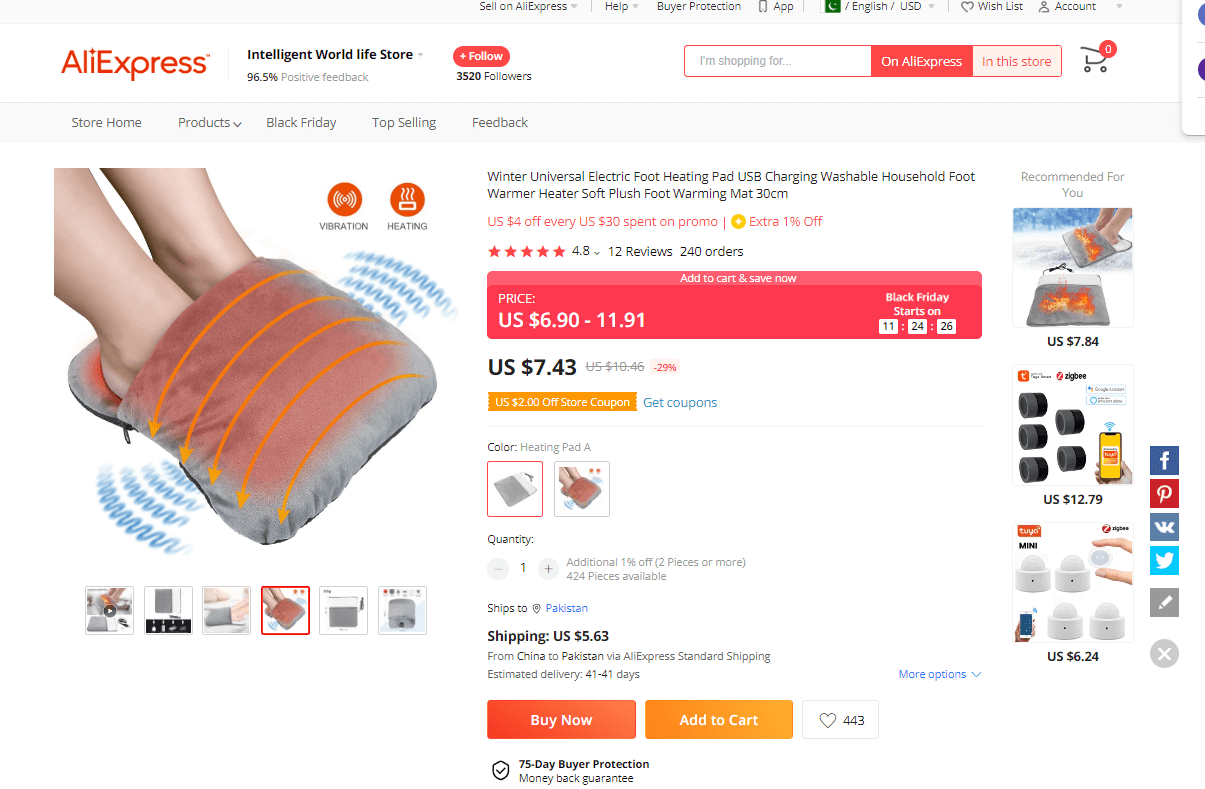 3) Coffee Thermal Cup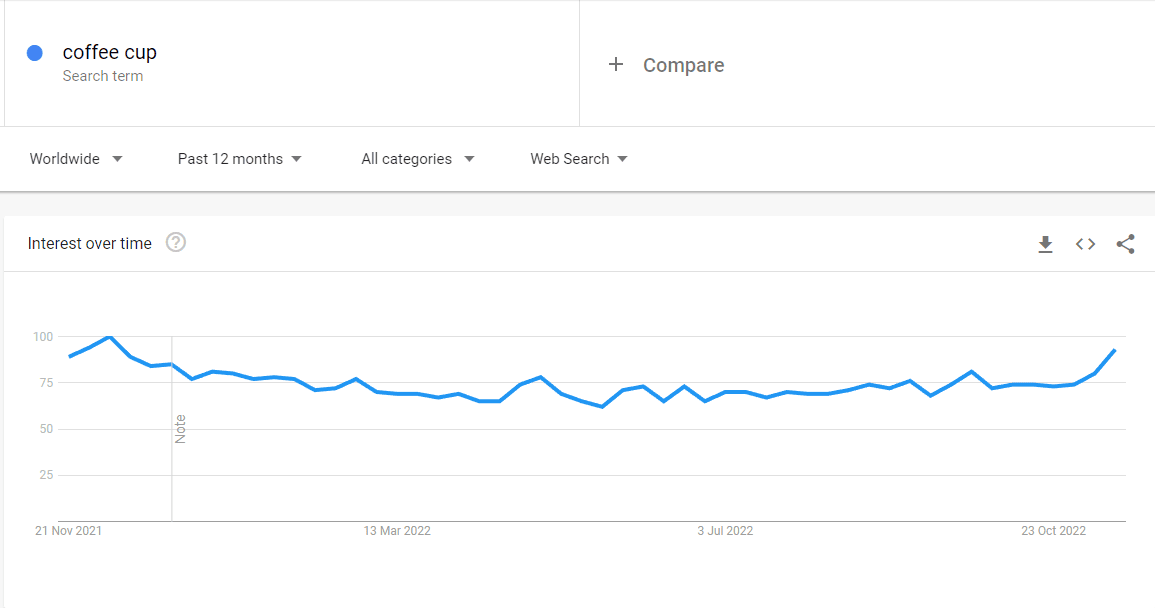 Preparing coffee or tea multiple times throughout the cold day is very time-consuming, and so is reheating cups in the kitchen. A thermal coffee cup makes life easier during the chilly winter.
When coffee and tea consumption increases, so does the sale of thermal coffee cups and thermoses, with thermal mugs being the more famous of the two. They are easy to carry, making them a favorite amongst workers and students.
Thermal cups make a great gift and come in various colors, sizes, quality, and designs. Providing gift packaging and a discount on more than one purchase is also a great idea to boost sales.
This product is at its peak during winter. Take advantage of this if you want an in-demand product with unlimited shelf life!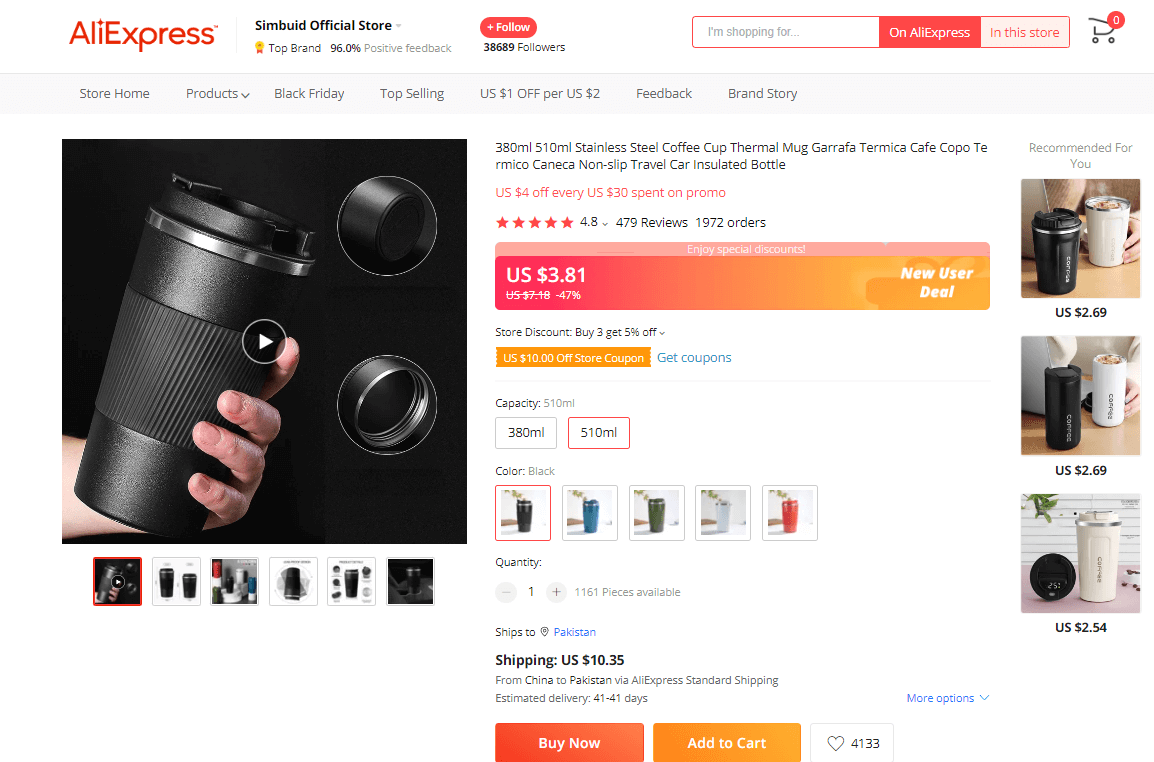 4) Scarves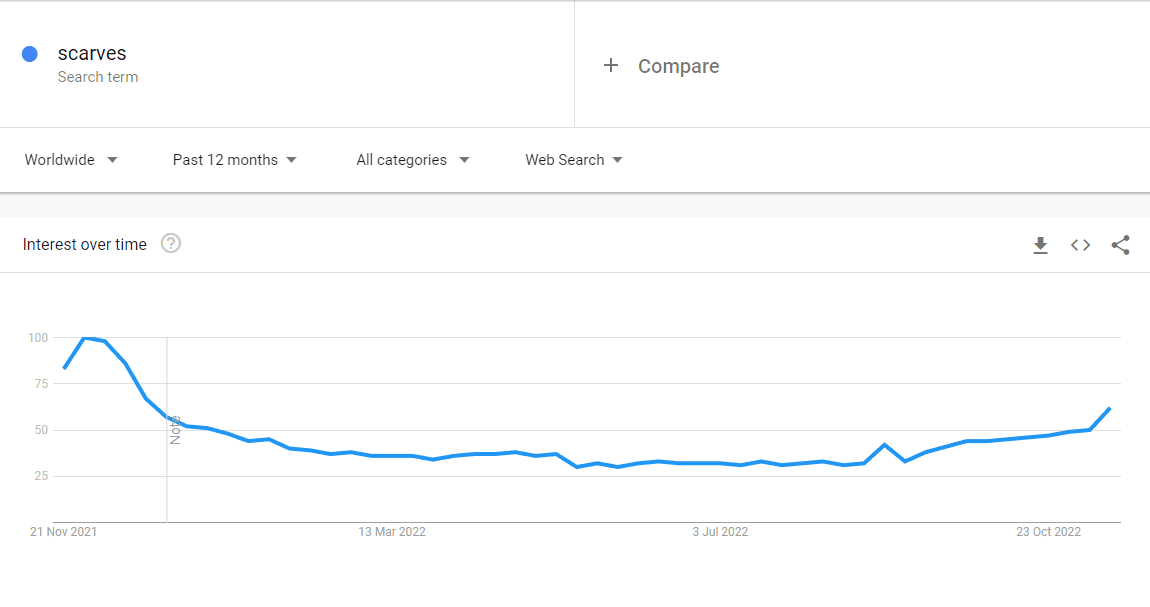 Scarves are an evergreen dropshipping product. They are helpful to keep you warm and add color to any outfit.
Not only are scarves essential in daily life during winter, but they have also proven to be fashionable. Despite being far simpler than most other clothing items, they have become a staple fashion statement.
Additionally, being easy to store and ship, scarves are a perfect dropshipping product for any online store.
However, caution is required when working with scarves and other clothing items.
Fashion trends quickly change, so keeping yourself updated on them is essential to succeed with this product.
Look through the dropshipping marketplace and analyze Google trends as shown above.
With clothes, never order in bulk. Instead, test the market to see what's selling best.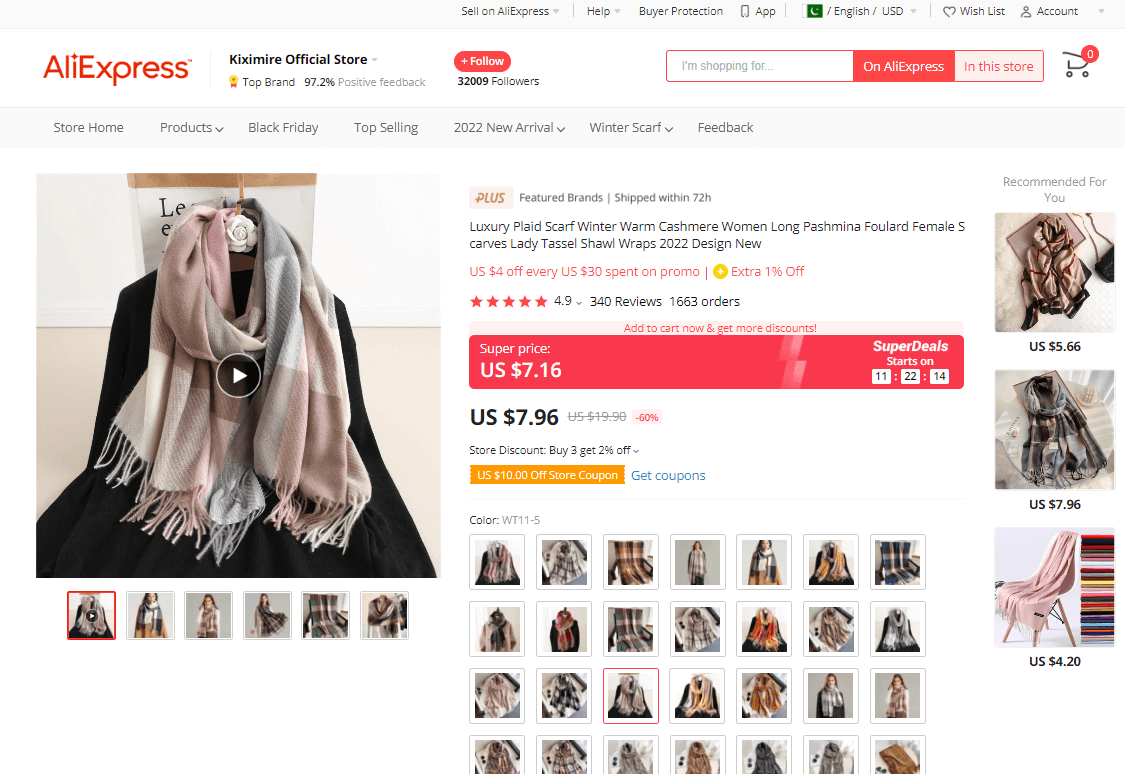 5) Thermal Underwear Sets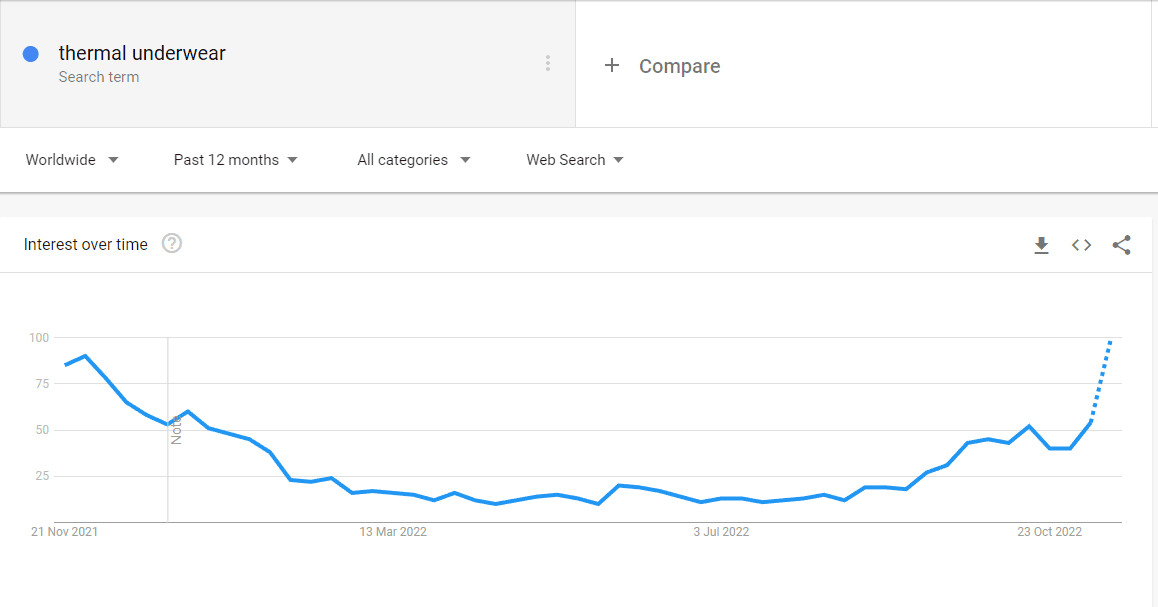 In countries where people suffer from extreme cold weather, thermal underwear has become mandatory.
Canada, Iceland, and Norway are some countries with the highest demand for thermal underwear.
This product is a bestseller during winter and offers a variety of qualities and materials depending on the manufacturer.
Being lightweight, warm, and easy to wear under other winter clothing gives this underwear an advantage over conventional underwear.
These underwear are cheap, allowing you to start selling with a small capital. The best part? They offer a decent profit in return.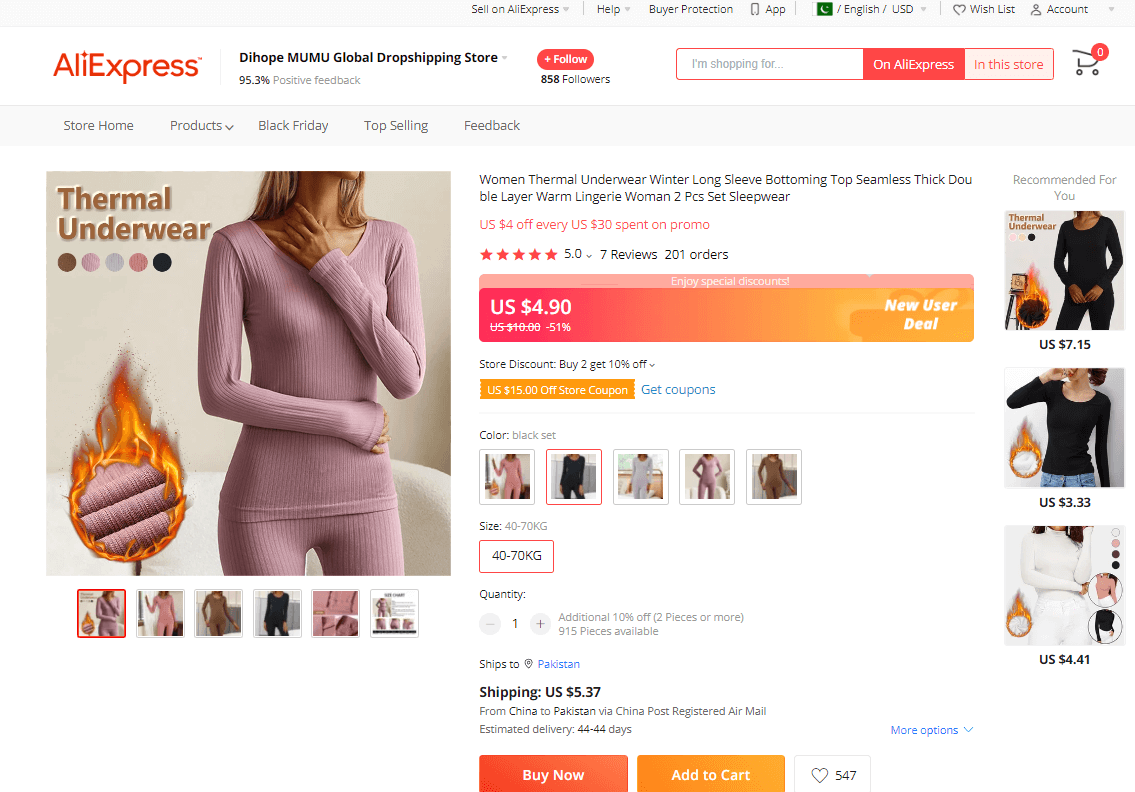 6) Unicorn Onesie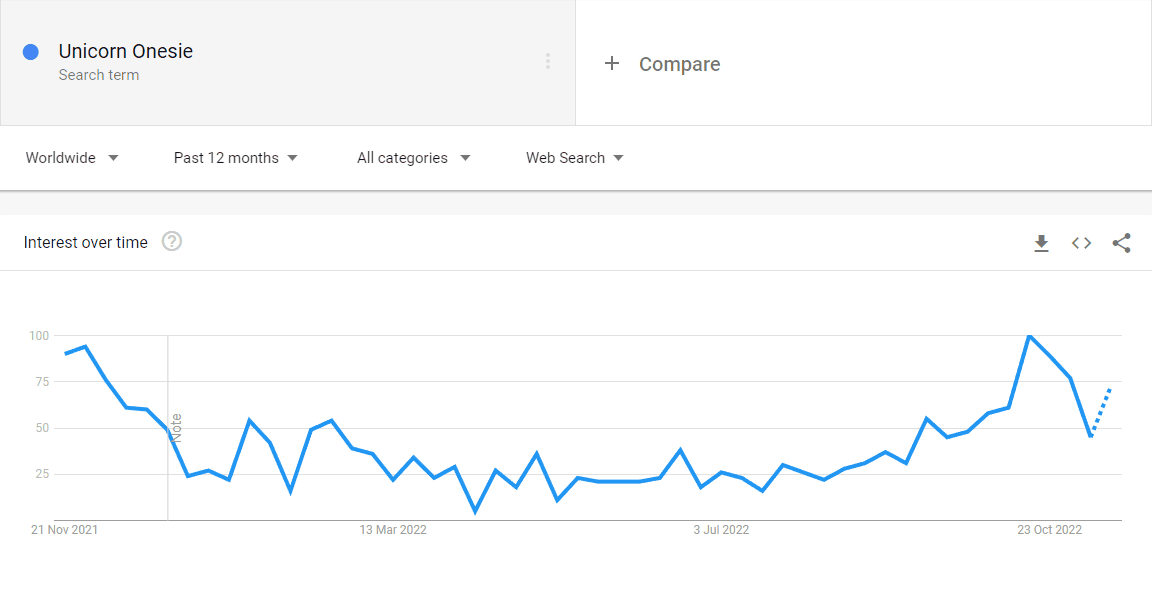 Unicorn onesies are widely popular among kids. They look cute and are also warm and comfortable in the winter.
Unicorn onesies come in various designs, with costs varying between materials.
The trick to make a profit is deciding on the material and sizes to stock.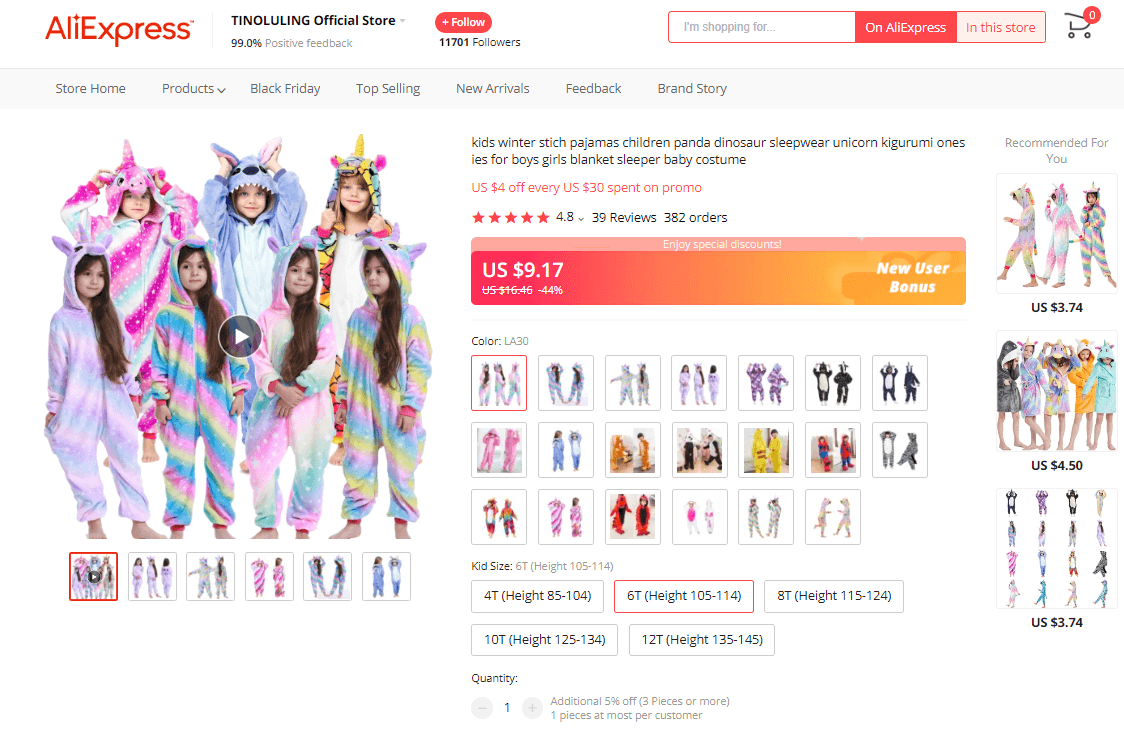 7) Winter Gloves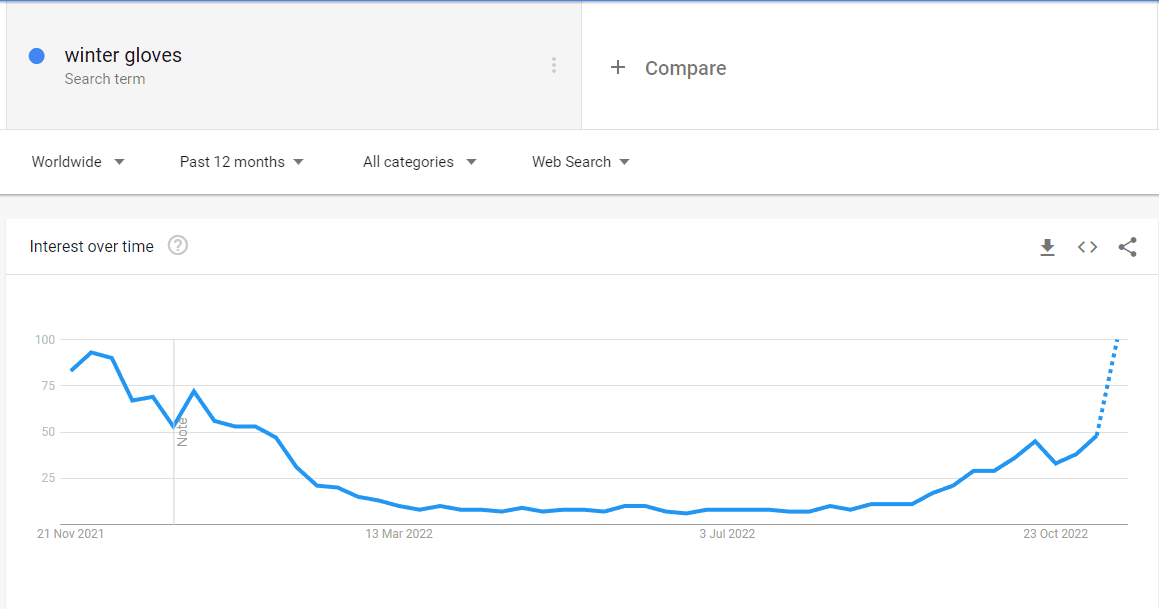 During winter, the temperature can quickly go below 0 degrees Celsius, and regular gloves won't be enough.
Winter gloves are thicker and specially made for extreme climates, and their sales boost during the cold months.
Despite being a global product, winter gloves are popular in countries with temperatures below 0 degrees Celsius.
Cold metal can stick to the surface of your skin, making winter gloves crucial during the season.
Winter gloves come in a variety of high-insulation materials. However, there are little to no deviations in style, so you're safe from having to keep up with recent trends.
Requiring a small investment and offering a good profit, winter gloves are a must-sale item during chilly weather.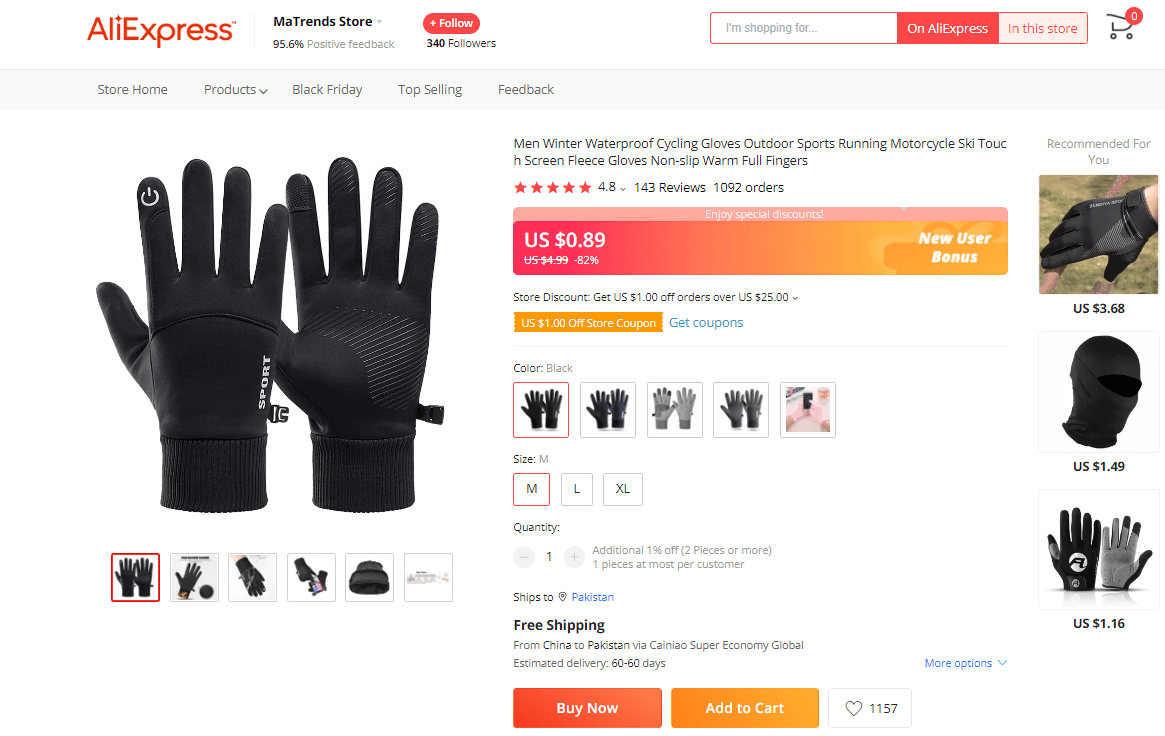 8) Space Heaters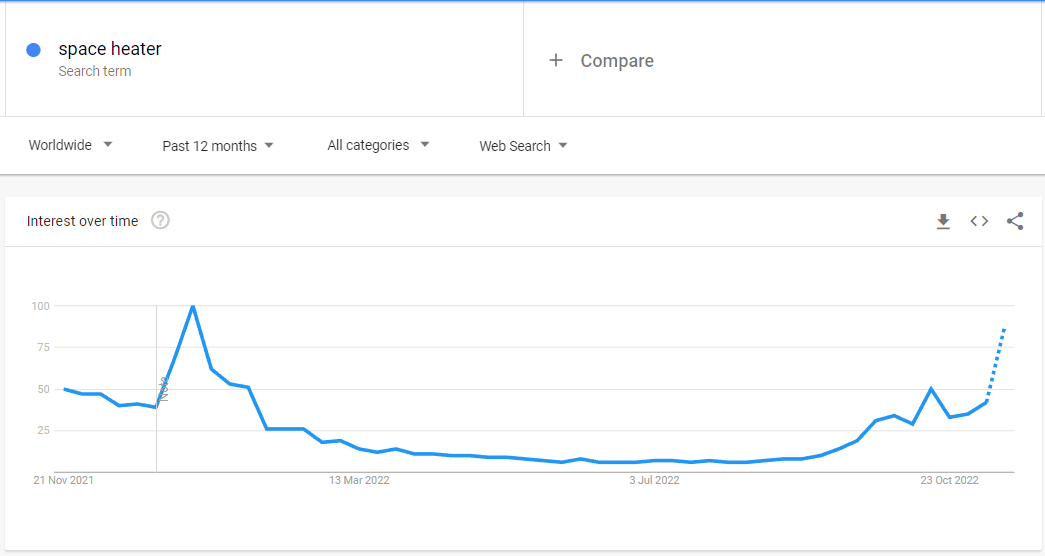 Space heaters are very convenient during winter and can heat your room and house, depending on the size.
However, space heaters are products that customers seriously consider before buying because they are expensive and high-maintenance items. Still, space heaters are almost necessary for countries where it snows.
Space heaters require a solid capital investment before you start selling them and good customer service in case of faulty products. However, the greater the investment, the higher the profits.
Space heaters generate a generous amount of profit per sale, but can be a difficult product to manage.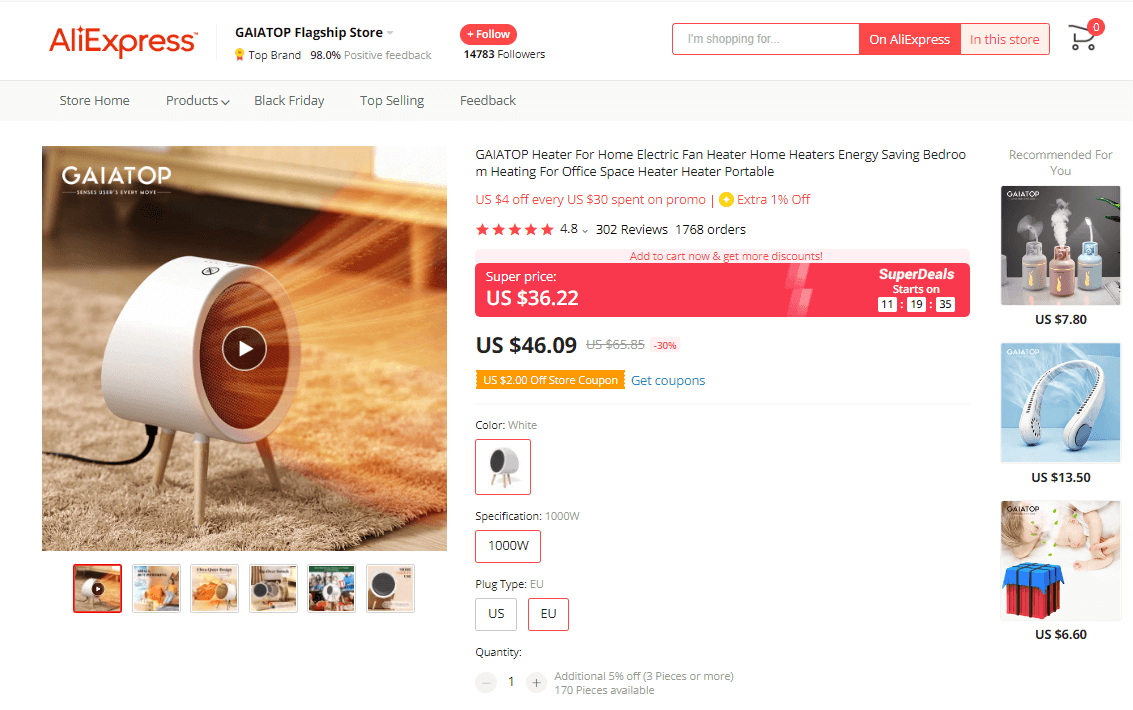 9) Jackets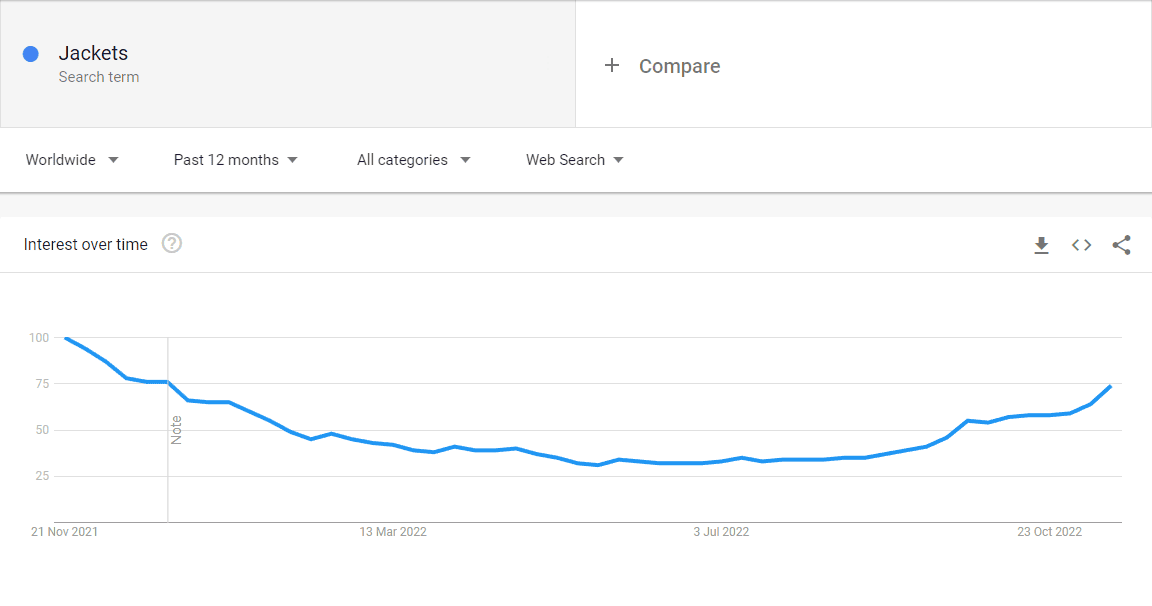 Jackets have been a staple winter product worldwide, especially in frigid countries.
The leather jacket is a popular sub-genre in jackets, which are always in fashion and extremely cool looking.
Plus they are also popular amongst both women and men, allowing for a larger pool of customers.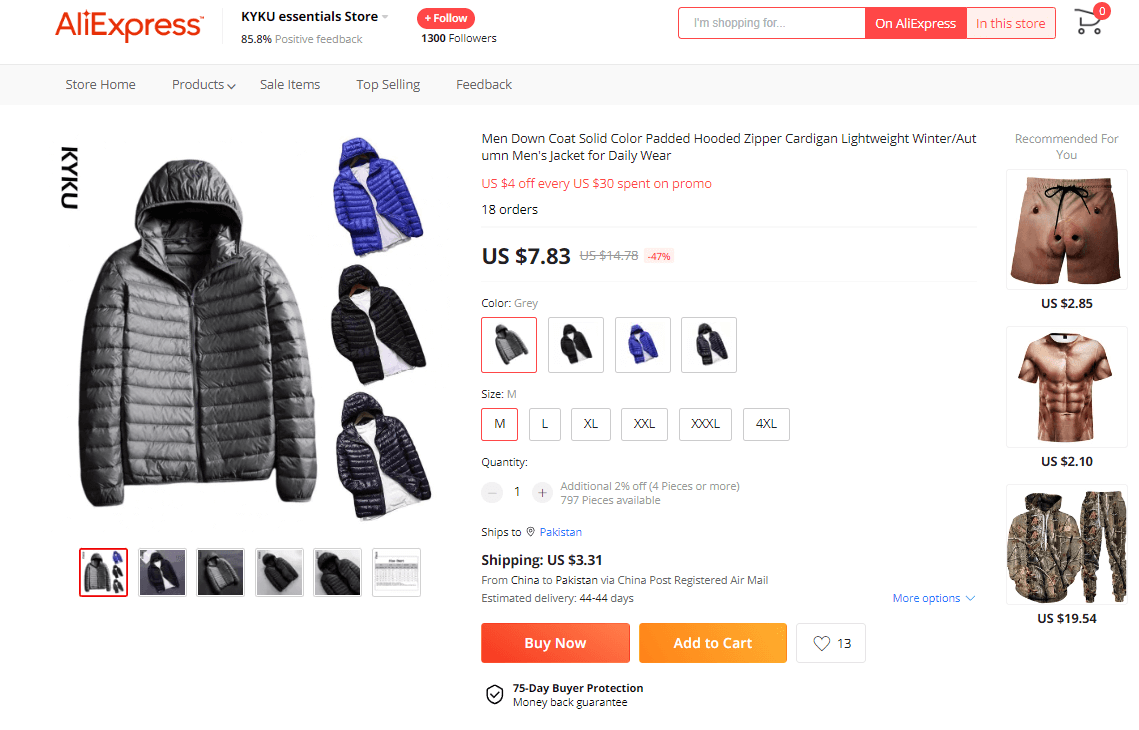 10) Hoodies
Hoodies are a standard global product. They are consistently sold year-round, except for the few months of extreme heat. However, during winter, they are in extremely high demand.
Hoodies have gone a step further in the clothing industry, making people want them for more than just their utility.
Customized hoodies are all the craze on the market, with social media influencers launching their own branded hoodies. However, making unique designs and prints is necessary to keep an edge on your competition.
Hoodies, being everyday products, are readily available from thousands of suppliers, and a popular POD product. This allows you to stock up easily and ship the products on time.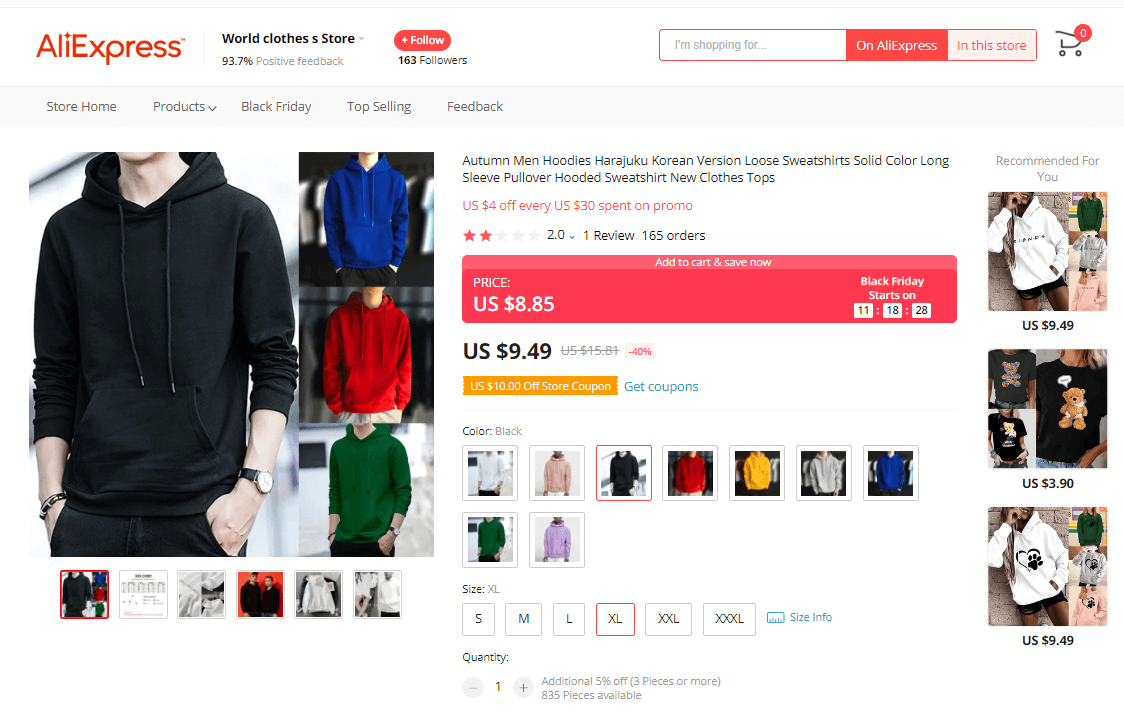 11) Snow Boots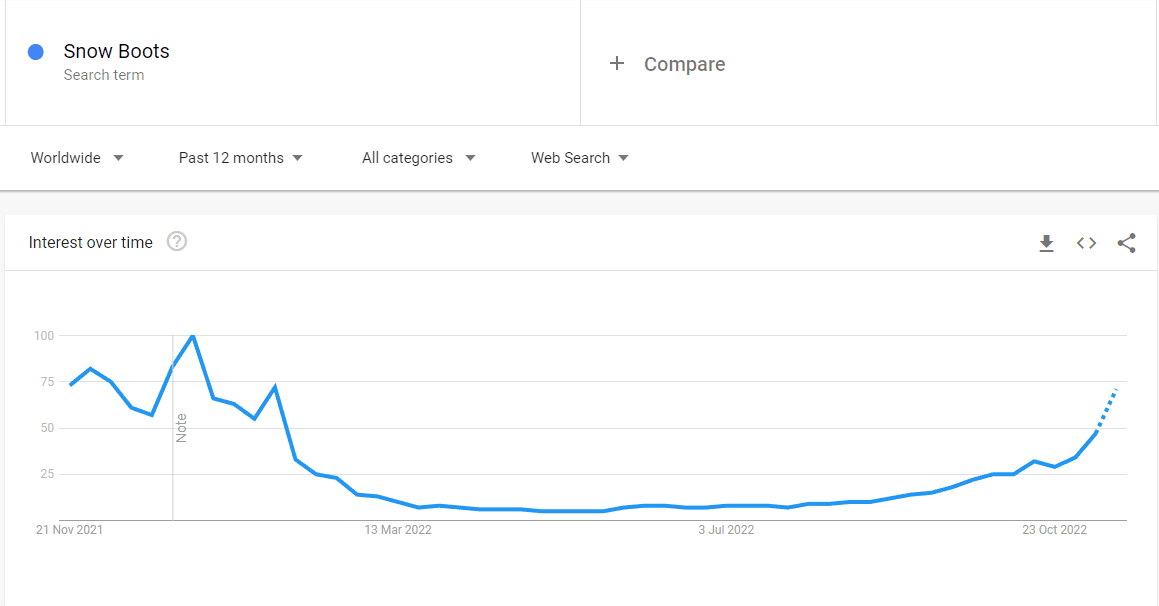 Snow boots are another top dropshipping product during winter. They are distinctly related to the similar-sounding winter boots but considered better due to being waterproof, whereas winter boots are warmer but can get wet.
Snow boots are a moderately expensive product, with even the cheapest pair on the market costing $20. In comparison, you'll find regular boots in the market for as little as $5.
They are worn by hikers, snow athletes, and simple snow lovers.
The quality of snow boots declines after some time, and they do not insulate as much heat. Water resistance also decreases, so you might get recurring sales.
Snow boots are a good product for dropshipping in countries where snow sports are loved, such as Canada, USA, and Iceland.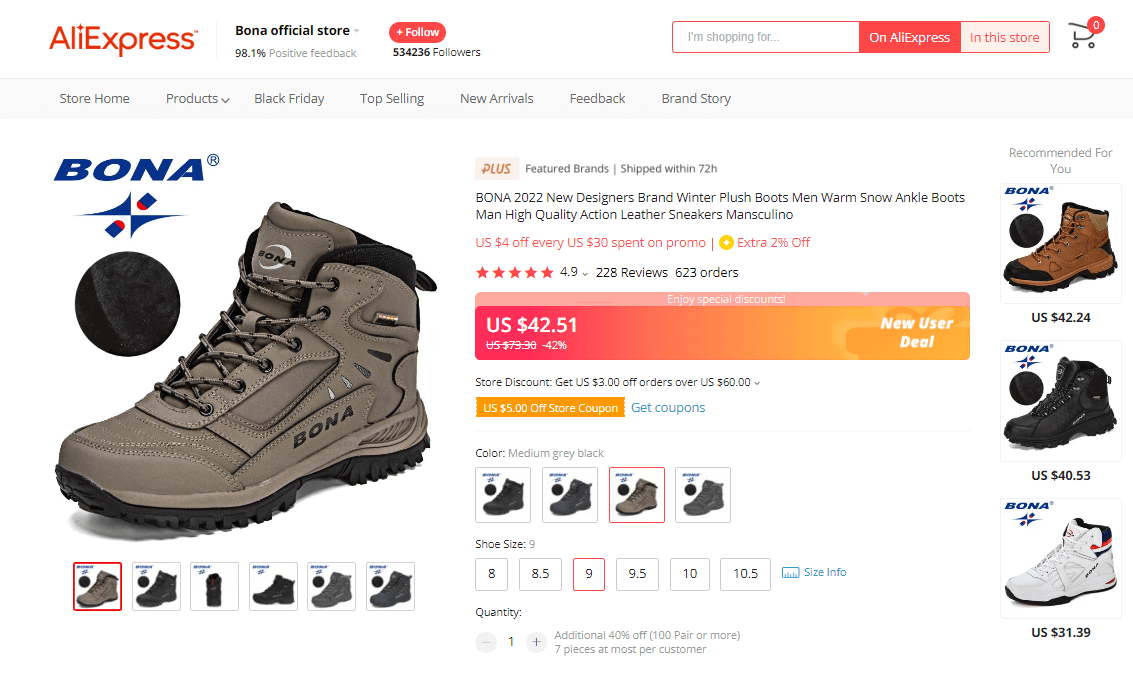 12) Electric Blankets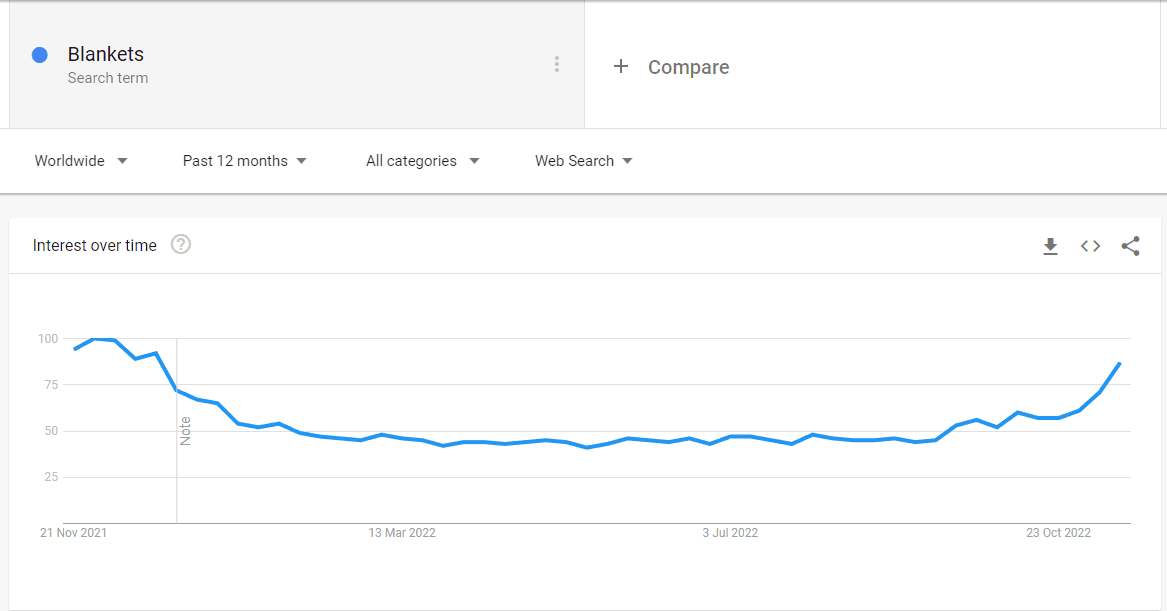 Electric blankets are a customer favorite as they provide a warm and comfortable night's sleep. They don't require as much electricity as most other heating applications, making them almost cheap maintenance heaters.
Electric blankets are durable and long-living products with a blanket lasting up to 10 years.
However, since blankets have long lives, the customers don't return for a long time. Most of your sales are one-time customers only, discouraging brand loyalty.
Adding in the electronic hazards associated with electronic heaters and their expensive cost, you should invest in this product cautiously. But they do allow the seller a good profit per piece.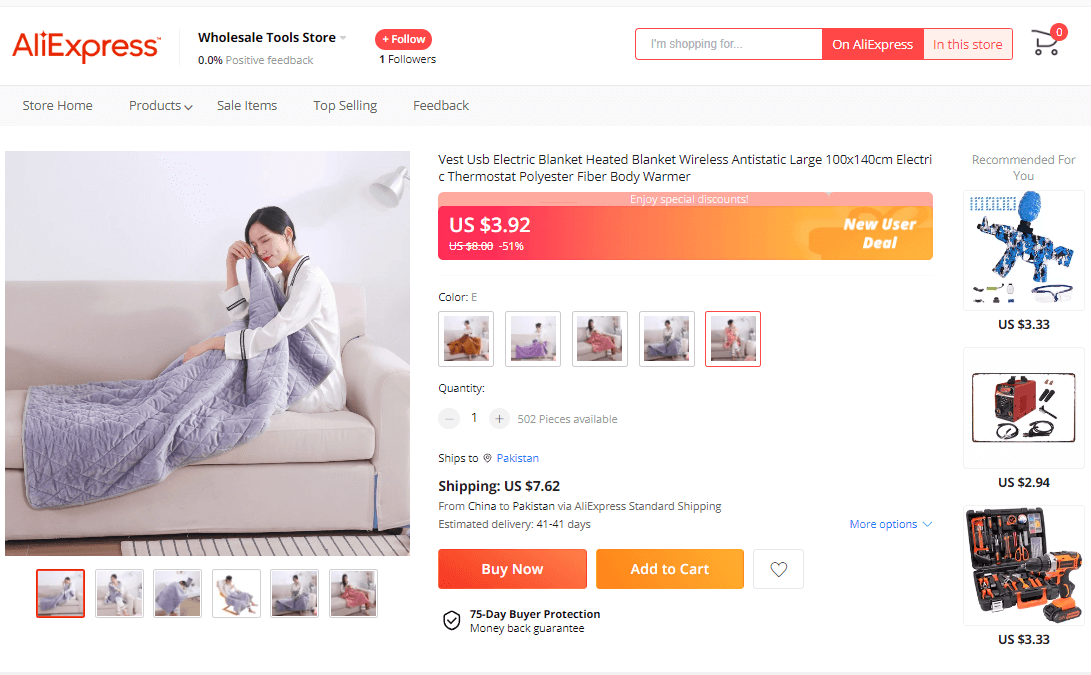 13) Beanie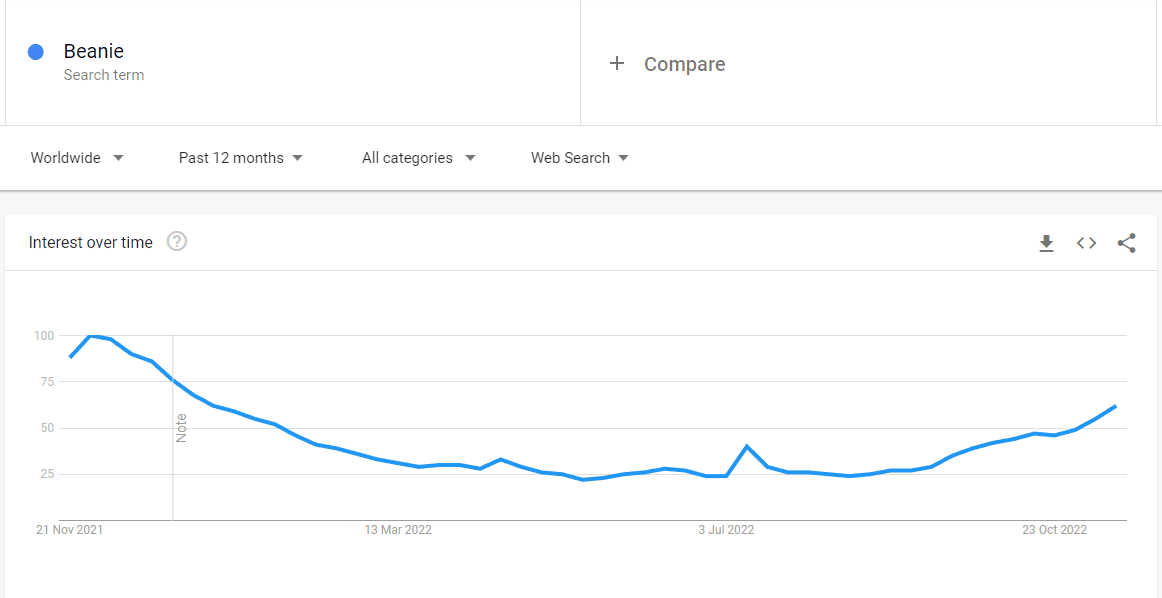 Beanies are and have been an all-time global favorite, gaining tremendous popularity due to social media influencers and media celebrities. Beanies are casual wear during the winter and offer warmth and protection for the ears.
Beanies have garnered steady interest, with over thousands of searches every month. The Google Trends graph above also highlights beanies' excellent position in the market.
With unlimited shelf life, the beanie is an easy product to store and transport. Additionally, its trend and designs stay the same, giving you the perfect dropshipping item.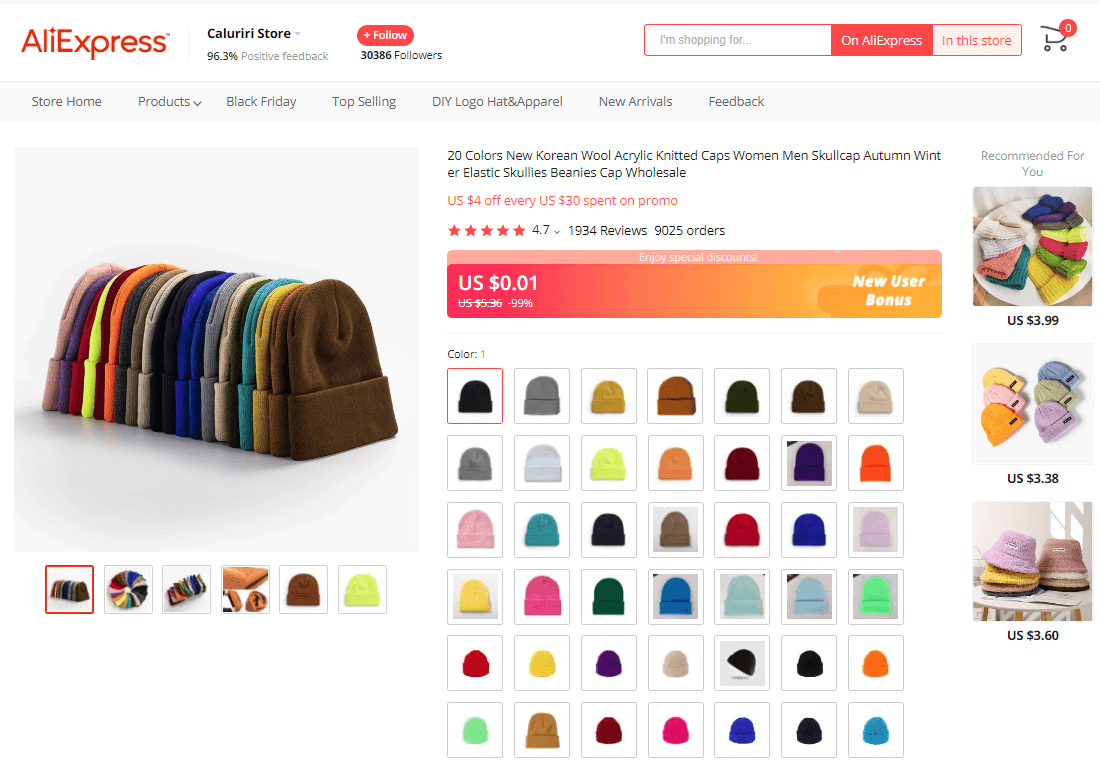 14) Warm Slippers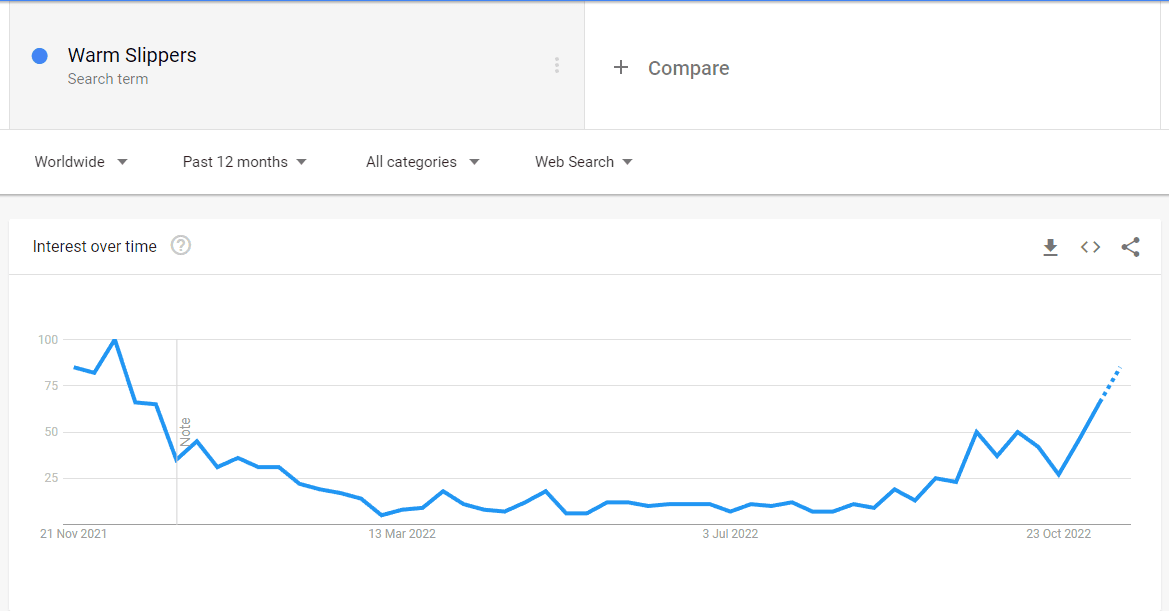 Another simple but well-received product, warm slippers are a fluffy version of the typical slippers, which provide added comfort and warmth inside the house.
Although warm slippers are not for wearing outside, they are still highly sought after as houseware slippers.
A pair of warm slippers can quickly provide a profit margin of up to 60%, making it a must-have for any winter-themed online store that wants to sell footwear.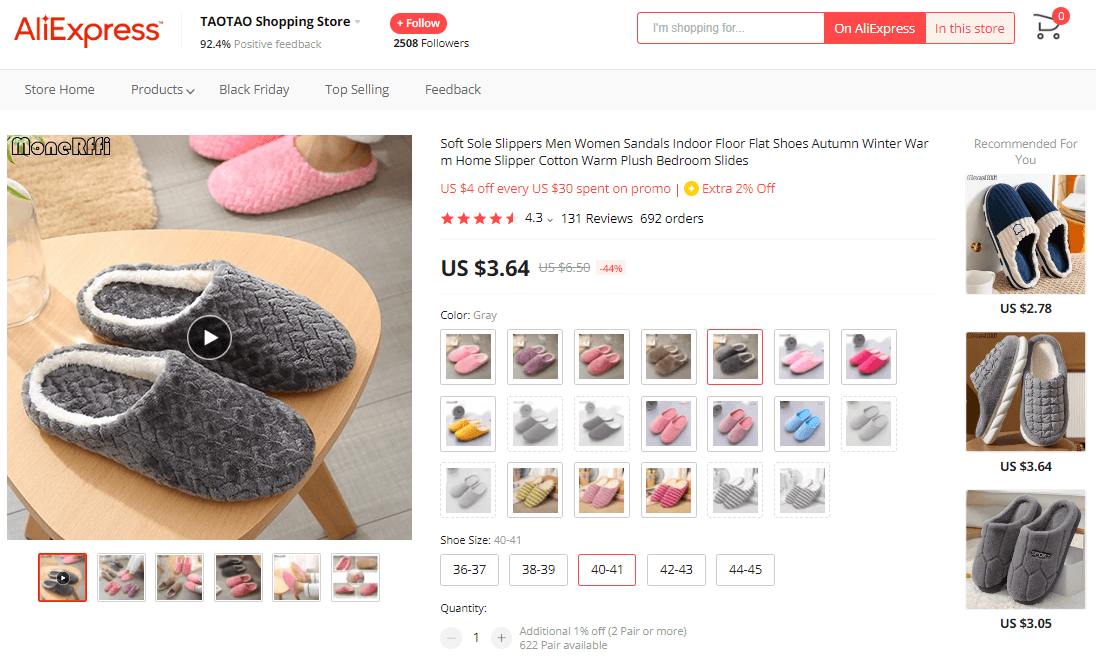 15) Thermal Socks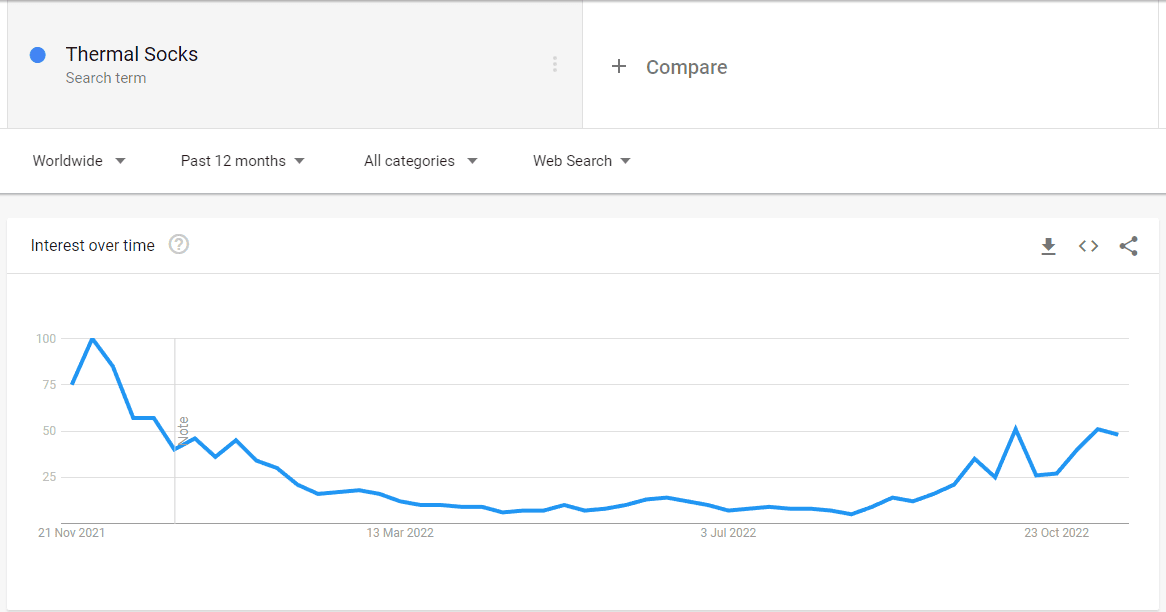 Thermal socks are the best to keep your feet warm. They are extremely loved for their excellent utility and reasonable prices.
Unlike traditional cotton socks, which retain moisture, thermal socks step up for their users.
They are made of merino wool, considered the best material to make heat-trapping, odor-resisting, non-moisture-retaining socks.
Thermal socks keep your feet warm even when it's freezing and can be worn inside a loose conventional sock.
With their growing demand and a profit margin of up to 70%, they're the perfect product to dropship during winter.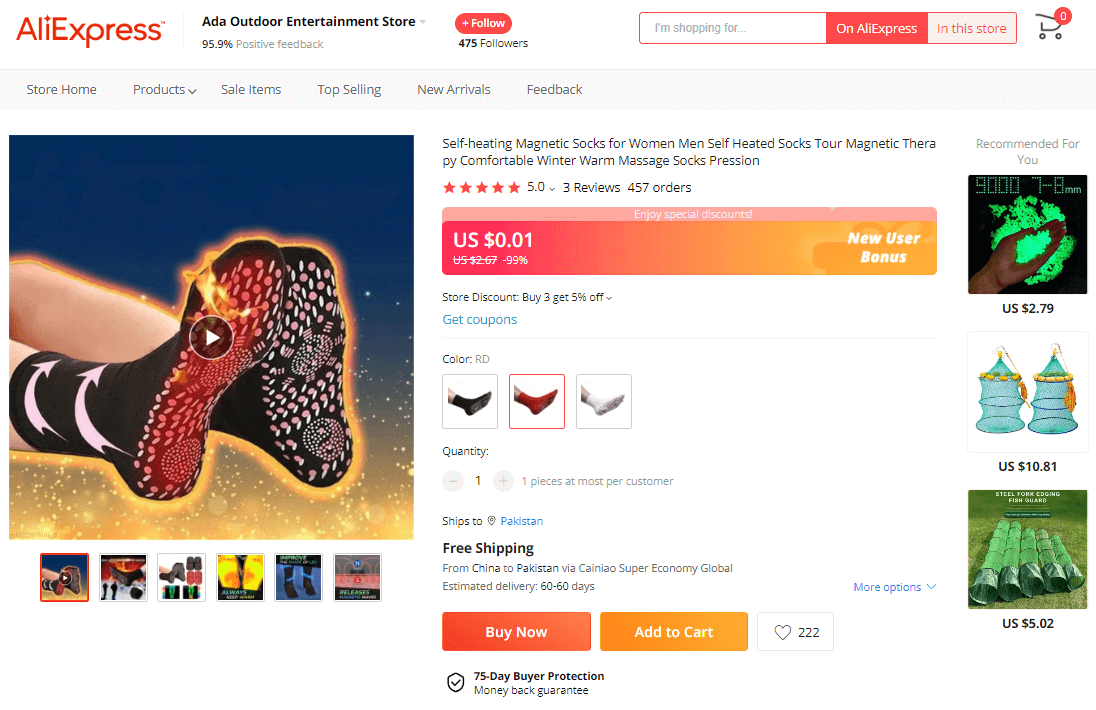 16) Christmas Decorations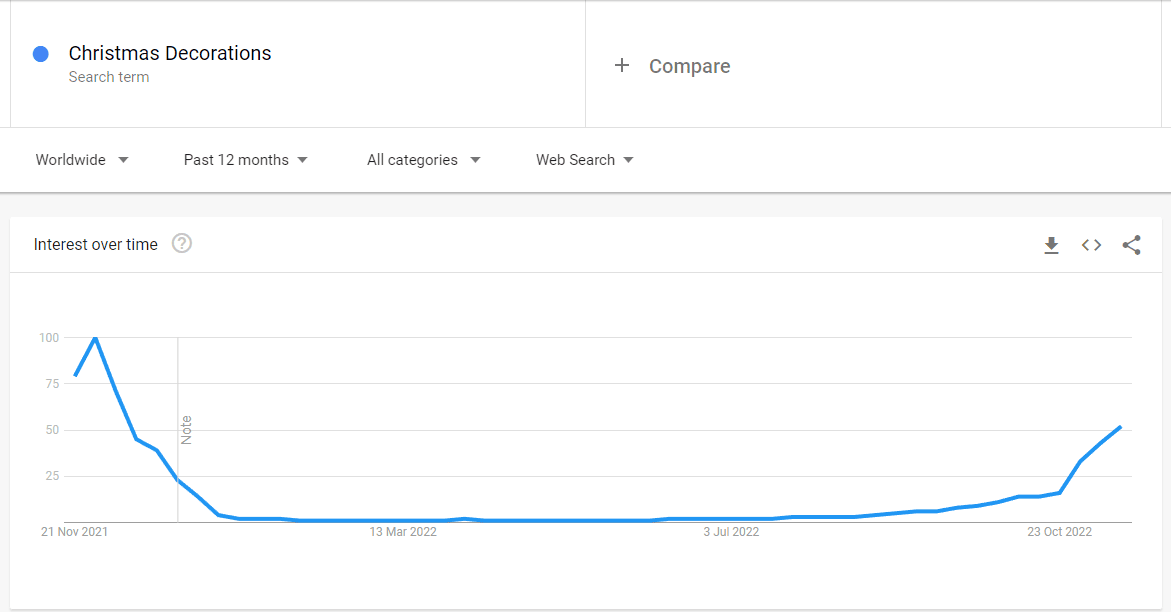 The holiday season or better known as the Christmas season is a global event where a lot of money is invested in decorations. For dropshippers, it is the best season to make a profit.
Christmas decoration is a lucrative genre with multiple avenues of income.
However, in the Christmas decoration genre, the best-selling items are simpler and cheaper, like candles.
Overall, Christmas decoration is a solid pick during the holiday season but loses all sales right after it.
You need to estimate the perfect amount to stock up for Christmas; however, being too careful can be detrimental if we keep in mind that most stores quickly sell out.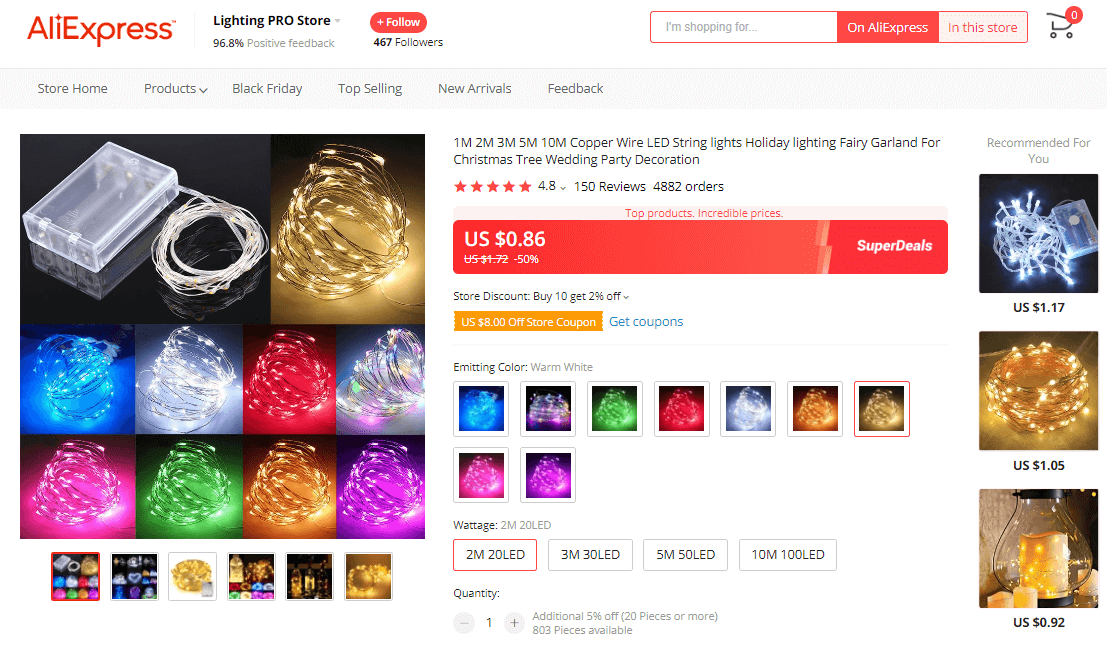 17) Candles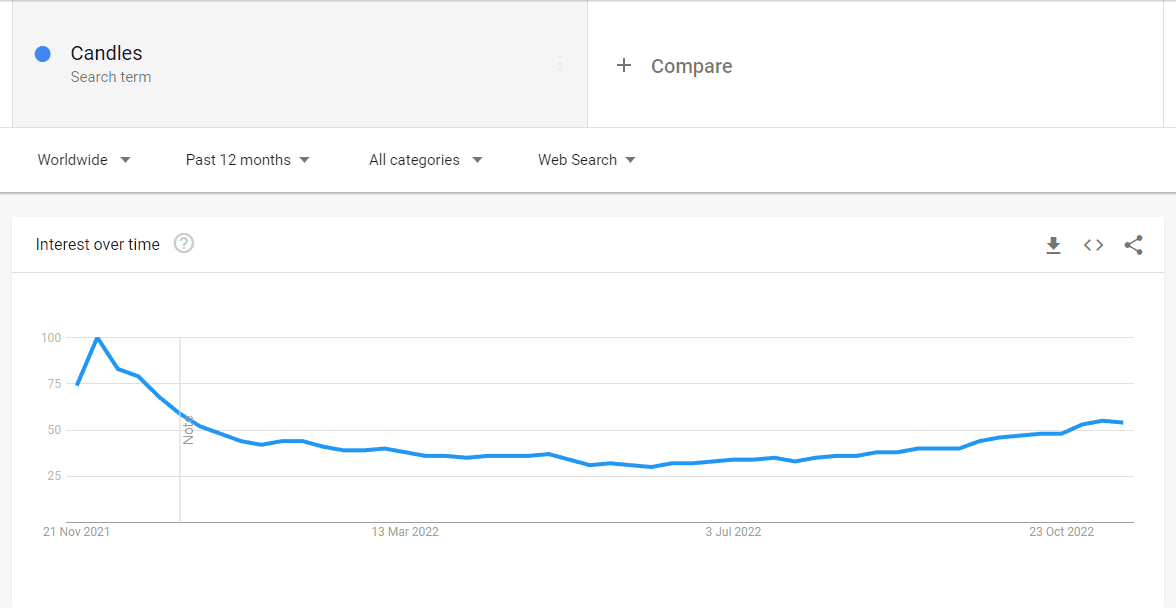 Being used throughout the globe without any fixed season or event, candles are a staple for every country in the world.
However, candles show a tremendous increase in sales during the Christmas season, accounting for 40% of all their yearly sales during that period alone.
With unlimited shelf life, low startup cost, no maintenance, and generous profit, nothing gets better than selling candles.
If you're feeling ambitious, then you can even learn to make candles yourself to minimize sourcing costs.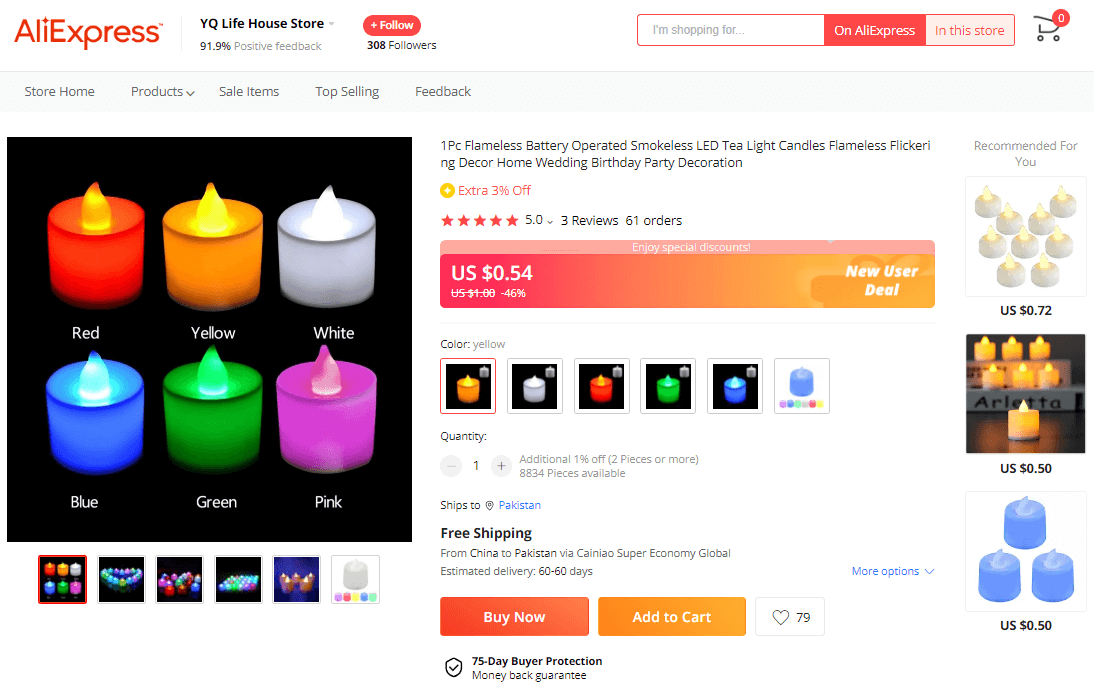 18) Fleece Blankets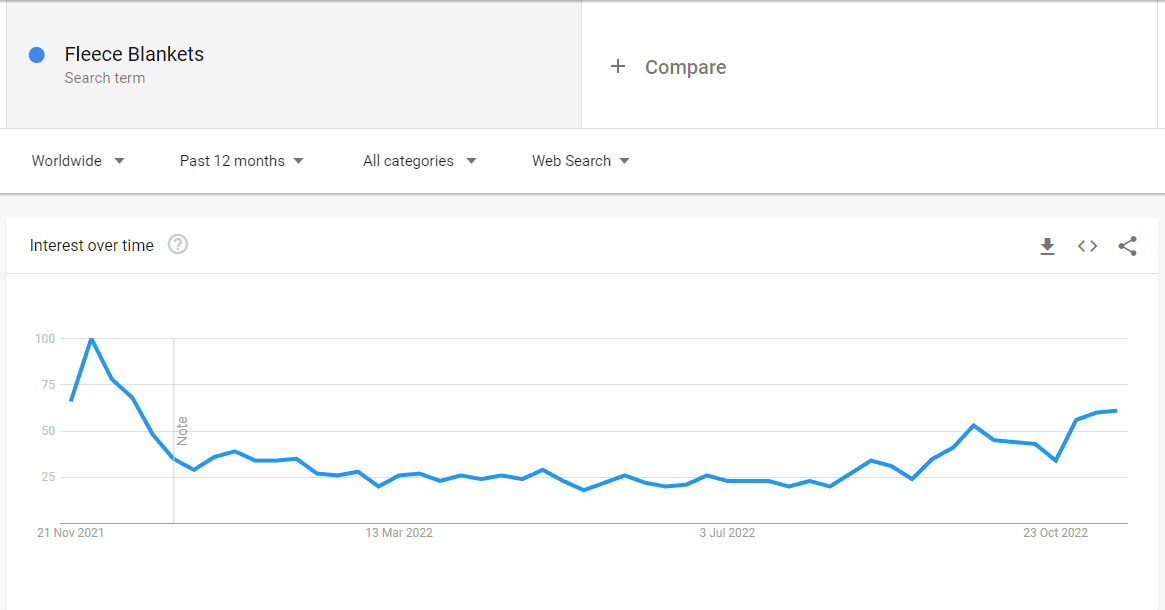 They are cheaper and out-compete most other material blankets as the best insulator. Due to having an excellent weight-to-insulation ratio, fleece blankets are warm and comfortable.
Effectively providing the same level of warmth as electric blankets but with a much lower price tag, a fleece blanket is a well-liked item in every household.
They are an excellent choice to put on your online store. With their flexible prices, you can make a solid profit if you get a steady supplier willing to give you a good deal.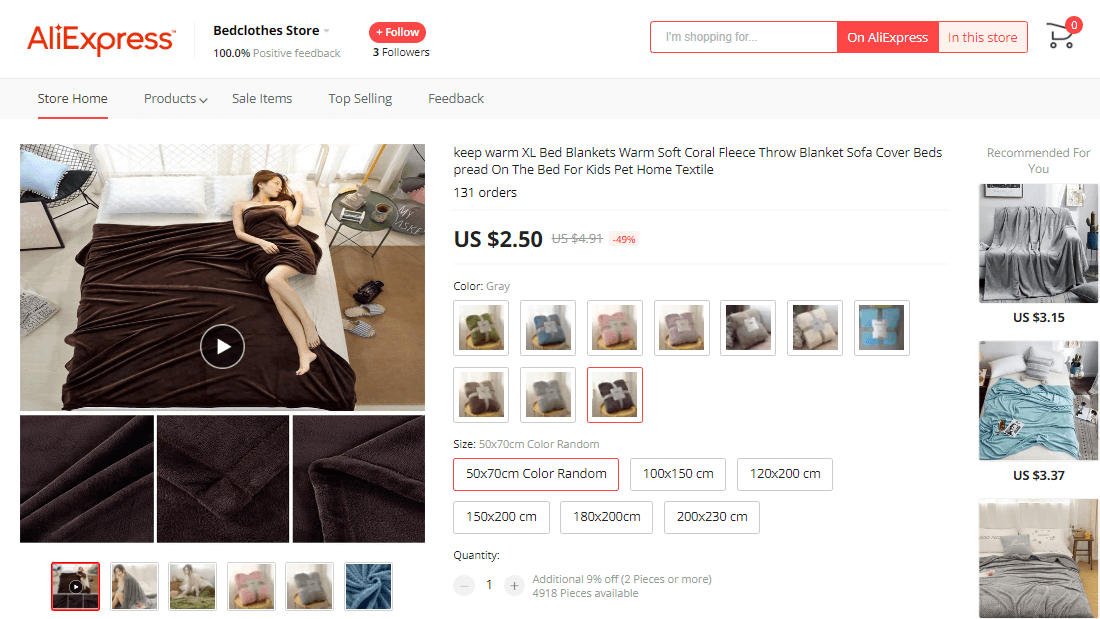 19) Stockings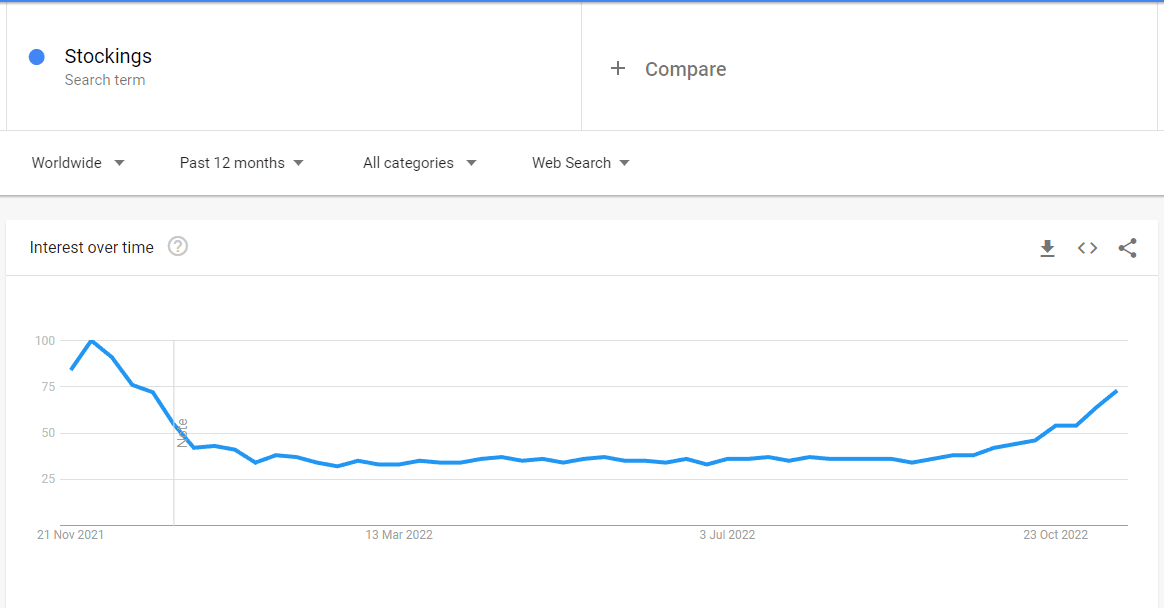 Despite being on a long hiatus, stockings have started gaining traction in recent years, successfully coming back after much media coverage. They go along well with various other pieces of clothing, like skirts, dresses, and even pants.
Having this product in your online store along with other clothing is a good idea because there are few opportunities for loss with stockings. Additionally, being an exotic fashion product, they offer higher profits when compared to the investment you make.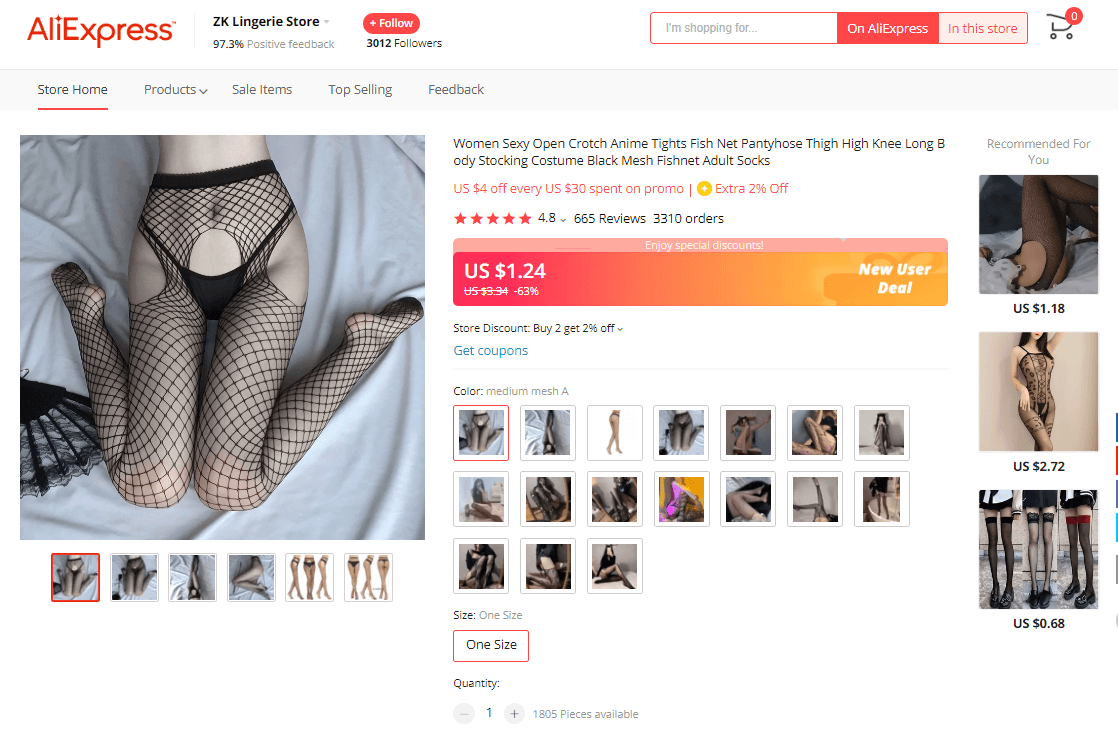 20) Christmas Gift Wrapping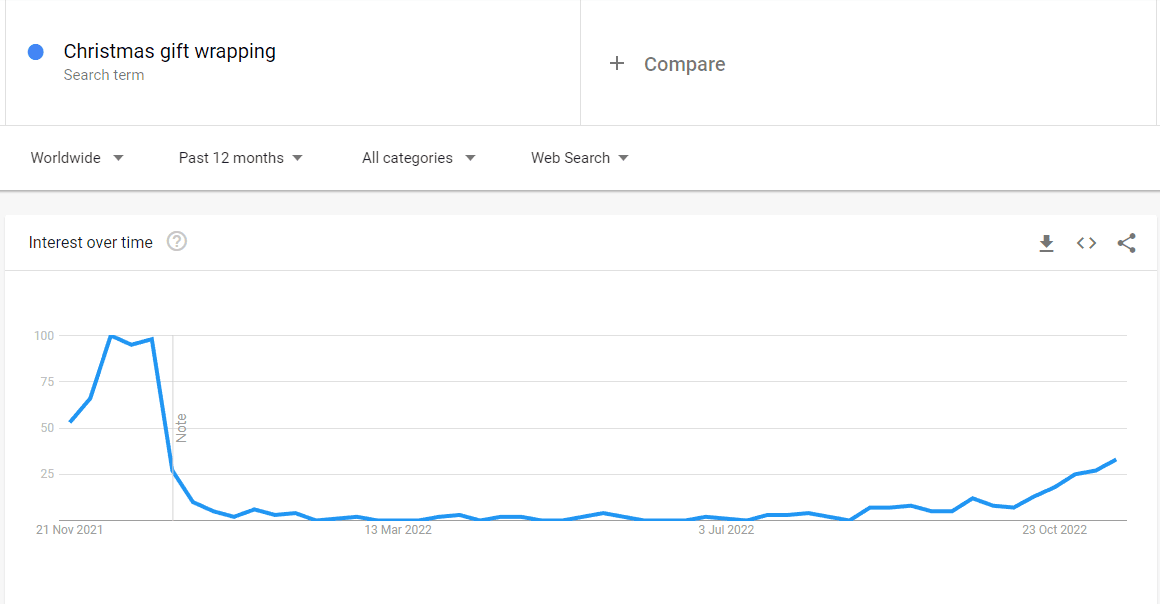 Christmas gift wrapping is easy to store and ship. Normal gift wrappings can be sold all year round, and there are multiple occasions throughout the year when gift wrappings peak in sales.
Whether it be Christmas, Thanksgiving, or someone's birthday, gift wrappings are always used to prepare surprises.
A dedicated portion of your online store for gift wrappings is an excellent option to profit off multiple sale seasons throughout the year.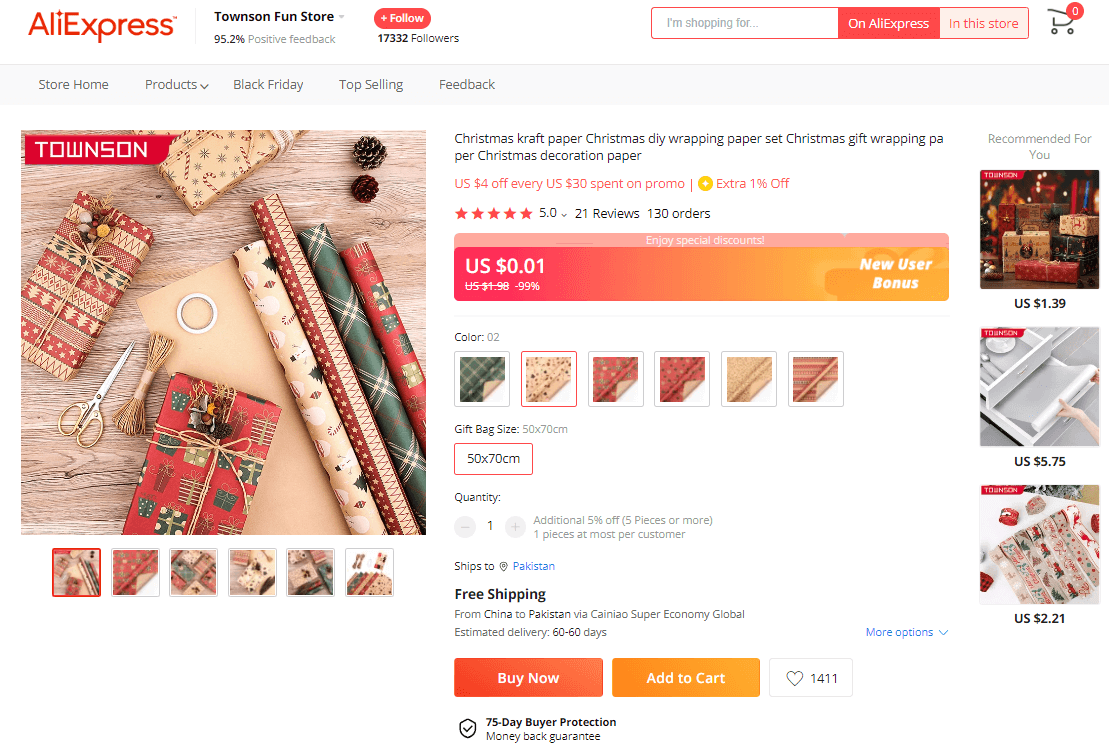 21) Oven Mitts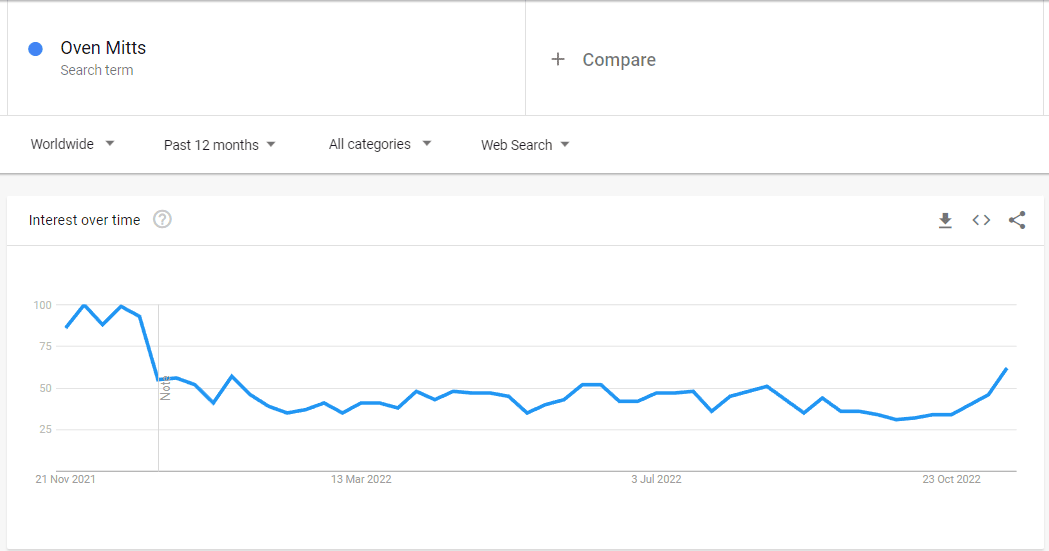 Oven mitts are needed to protect hands from the extreme heat of a commercial kitchen. However, they are also used in households due to their utility.
Most oven mitts are made of cotton, readily available in any corner store, and easily washed when dirty. Unfortunately, it offers less heat resistance than other materials. However, it does make up for it with low price and durability.
You selling oven mitts is a no-loss deal because, like most household products, oven mitts are a staple.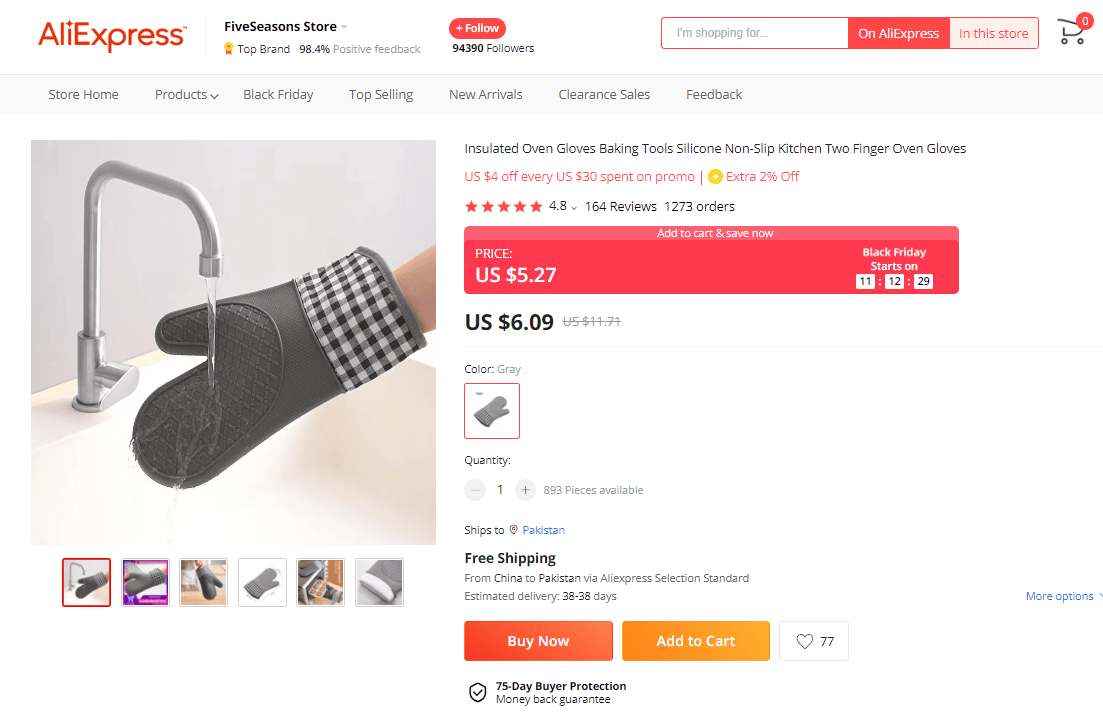 22) Waterproof Pants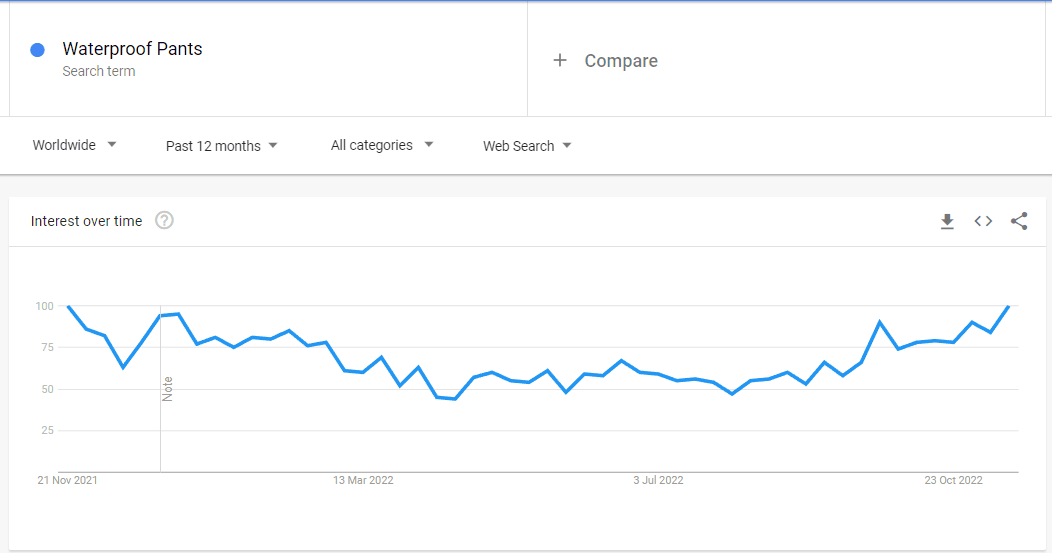 Waterproof pants are a specialized category visited by only those interested in the product. Catching the interest of new customers with this product takes a lot of work.
However, they are invaluable to those interested and provide a good layer of protection while keeping the legs dry.
They are much more expensive than conventional pants, which puts off most new customers even before trying out the product.
Still, waterproof pants already have its customer base set up and offer continuous sales and a surprising increase in interest over time!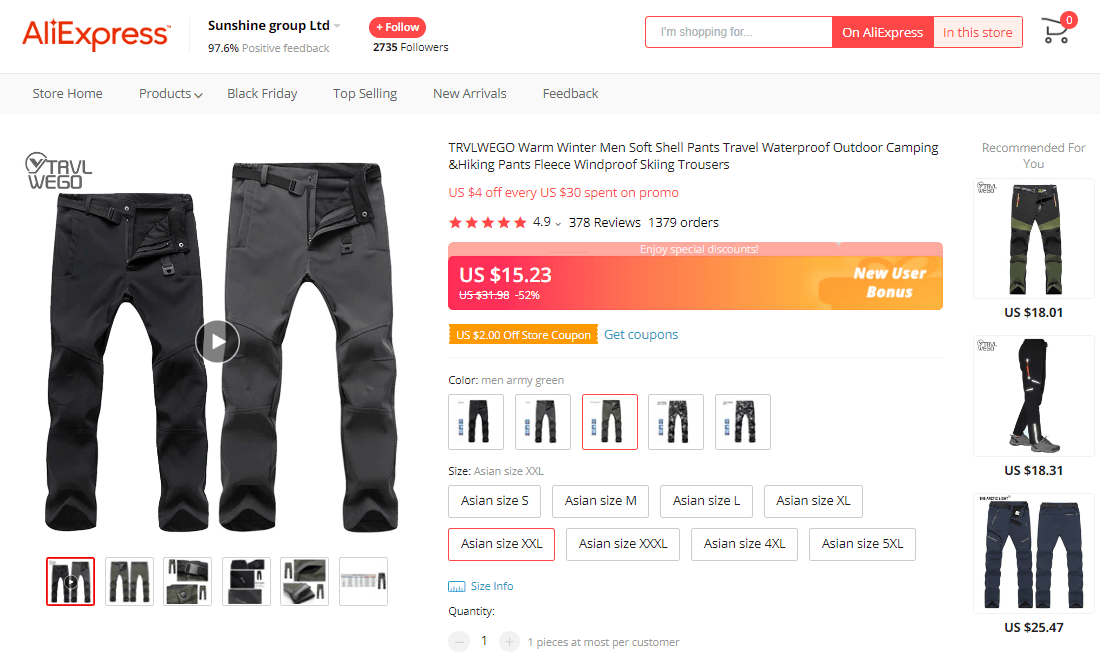 23) Snow Blowers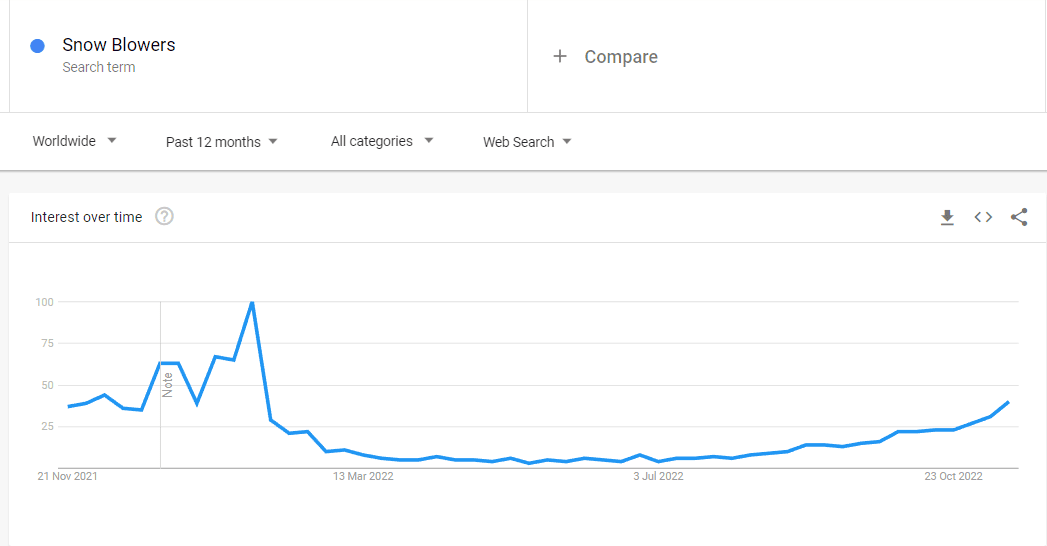 Snow blowers are perfect for clearing out snow and sold in countries with heavy snowfall throughout the year.
Snow blowers come at varying prices, with higher quality blowers allowing sellers to earn a hefty profit.
While you should appreciate large profits, this business has almost no repeat customers as the product lasts for decades.
Add in the fact that most manufacturers offer an extended warranty for the product, and you've got a long list of one-time customers.
However, a snow blower is perfect if you want to put an expensive, high-profit-generating product in your store.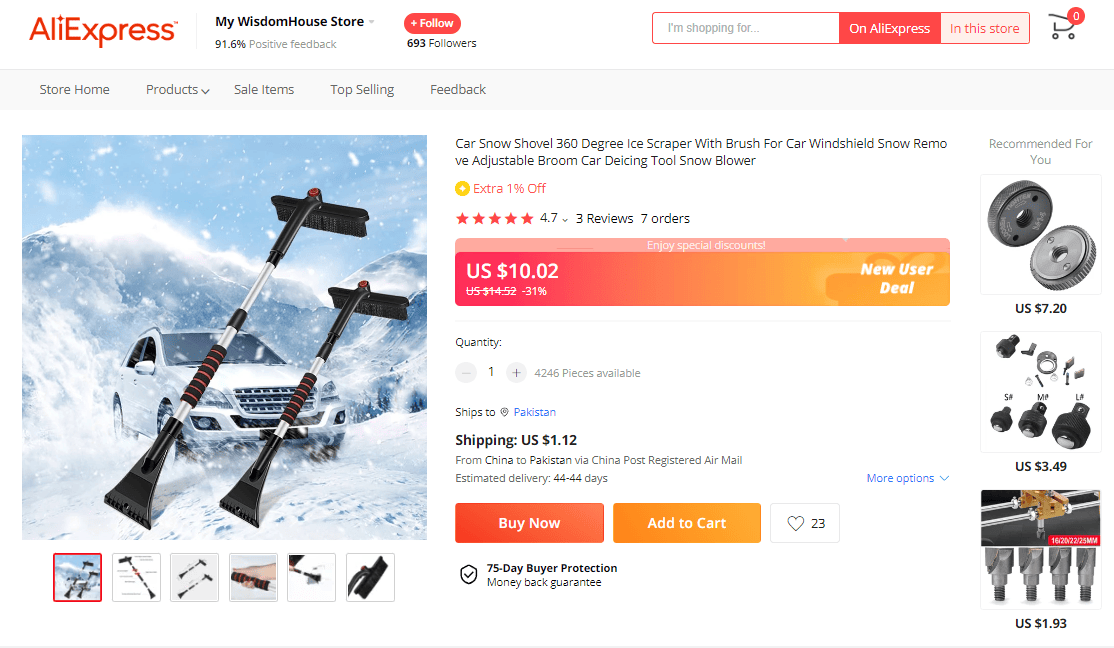 24) Shoe Dryer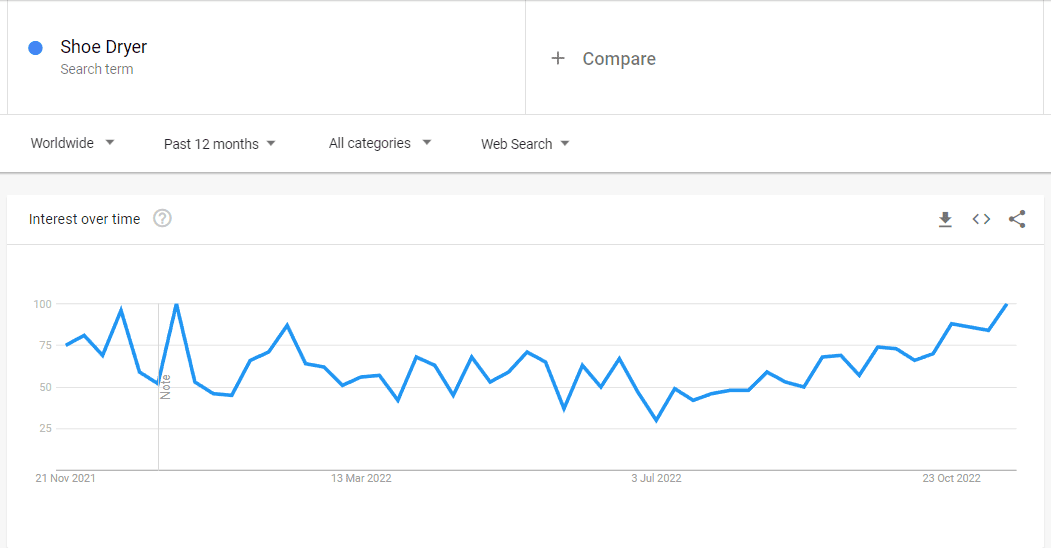 Shoe dryers are harmful to natural animal-skin materials but are appreciated for working on every other type of shoe.
Not only does the dryer remove moisture, but the odor as well, which is perfect for countries experiencing snow and rain during the winter.
This product comes in varying costs depending on the quality. Keeping it in your store can help you garner good reviews and profits.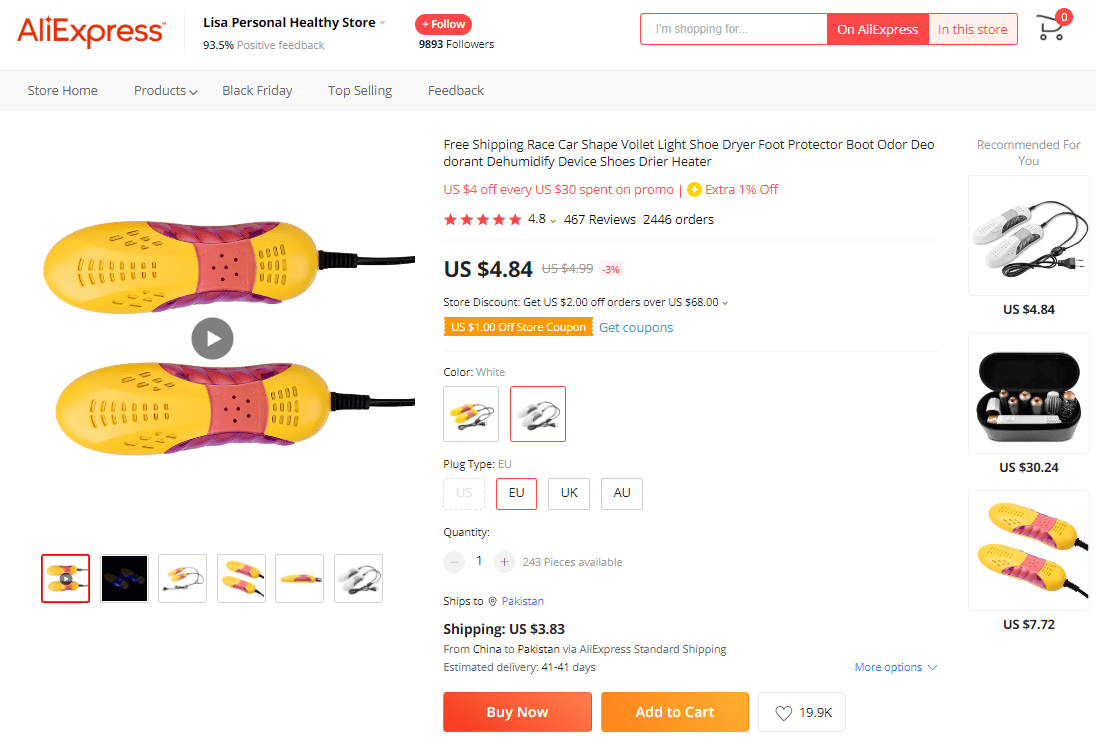 25) Ice Skating Equipment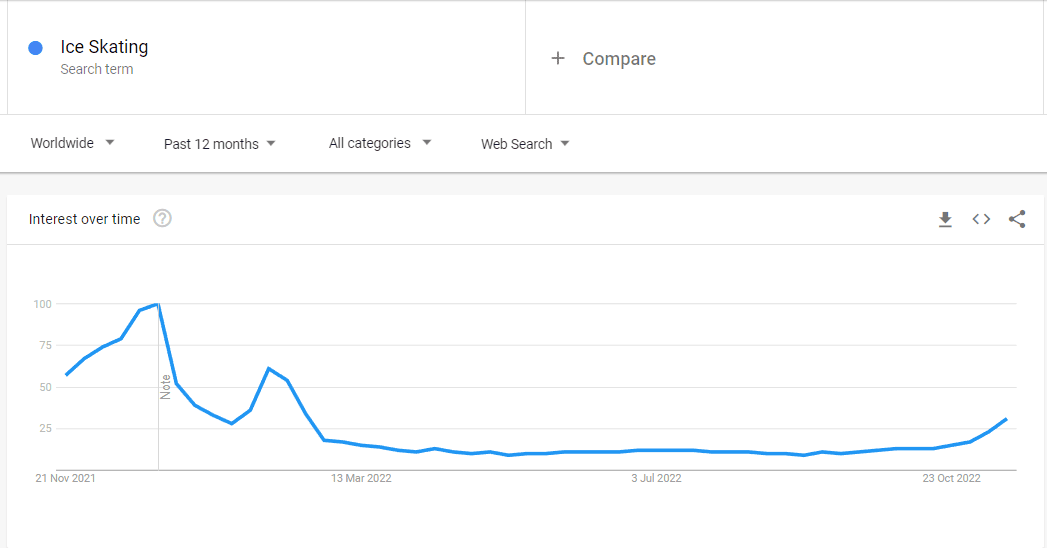 Ice skating is not just a sport in cold countries but also a genuine means of transport.
There is a long list of equipment in the ice skating genre, such as ice skates, skating bags, skate guards, absorbent guards, skate soakers, skate clothing, gloves, and boot covers.
Selling ice skating equipment is very profitable due to its demand and combined profit, as ice skating equipment is commonly bought in bundles.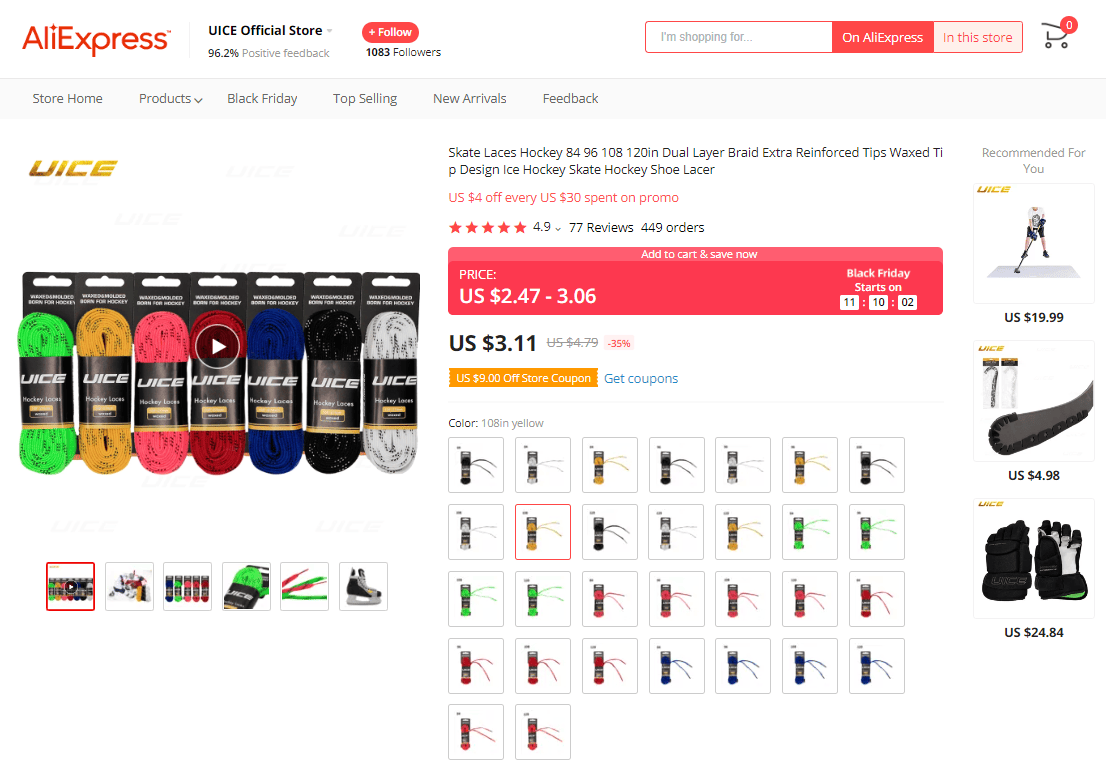 26) Home Gym Equipment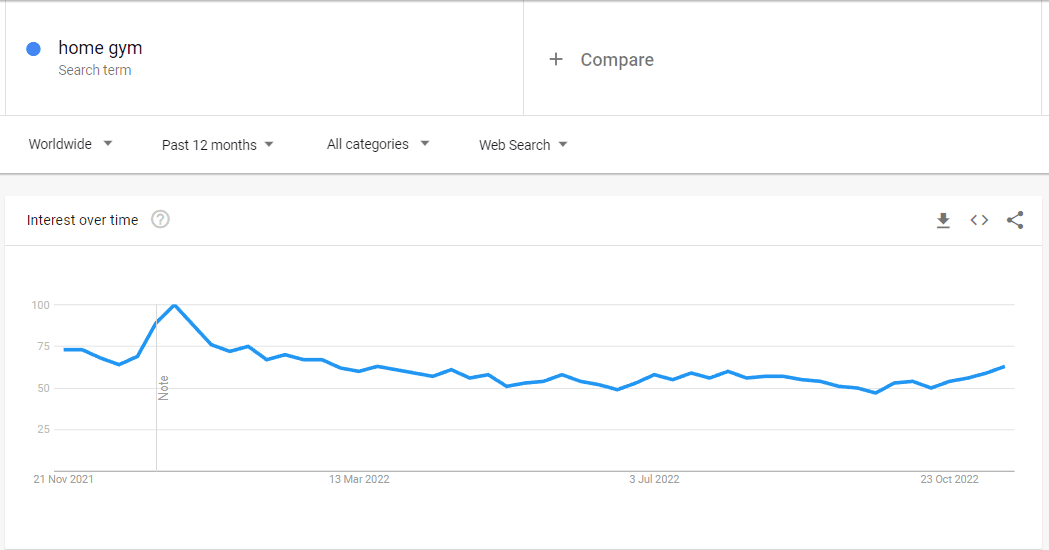 After the pandemic, home gym equipment has gained much traction in the market.
Fortunately for you, home gym equipment peaks during the winter season, as people do not go to the gym, instead choosing to exercise in their warmer homes.
Home gym equipment is costly, allowing for an enormous profit margin.
Heavy machines may sell little, but thankfully you can always sell resistance bands and other home gym accessories to keep the cash flowing.
As you can see from the Google trend chart above, home gym equipment peaks for a short duration but always keeps a steady number of customers.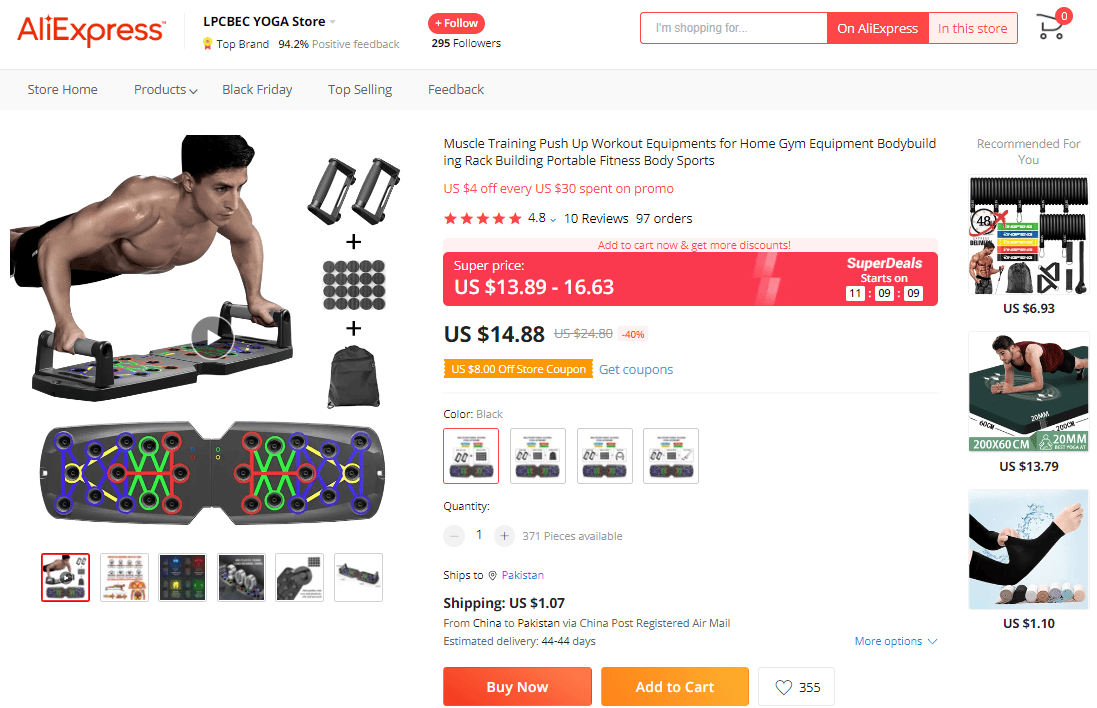 27) Windshield Snow Covers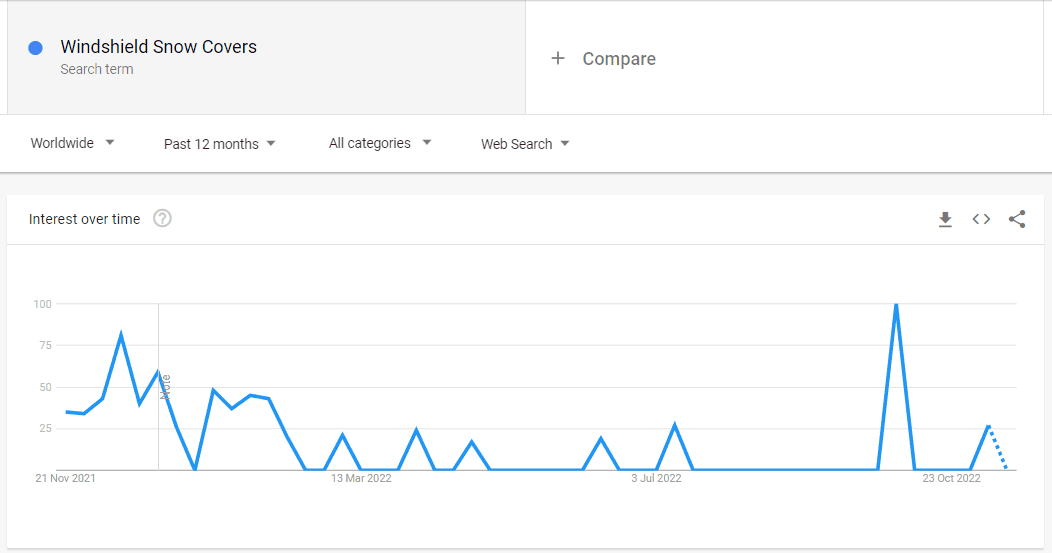 Windshield snow covers are popular in countries with heavy snow. A clean windshield is necessary when driving a car, and these covers protect your windshield from the heavy snow that sticks on its surface.
Scraping off snow can be frustrating and cause numb fingers. Windshield covers make the process much easier, with the user only needing to remove the cover to get a clean windshield.
There isn't much variety, and all the covers are the same, with slight variations in the foam quality on the inner surface.
Investing in dropshipping windshield covers is a good idea. People without garages in heavy snowfall countries are sure to buy them!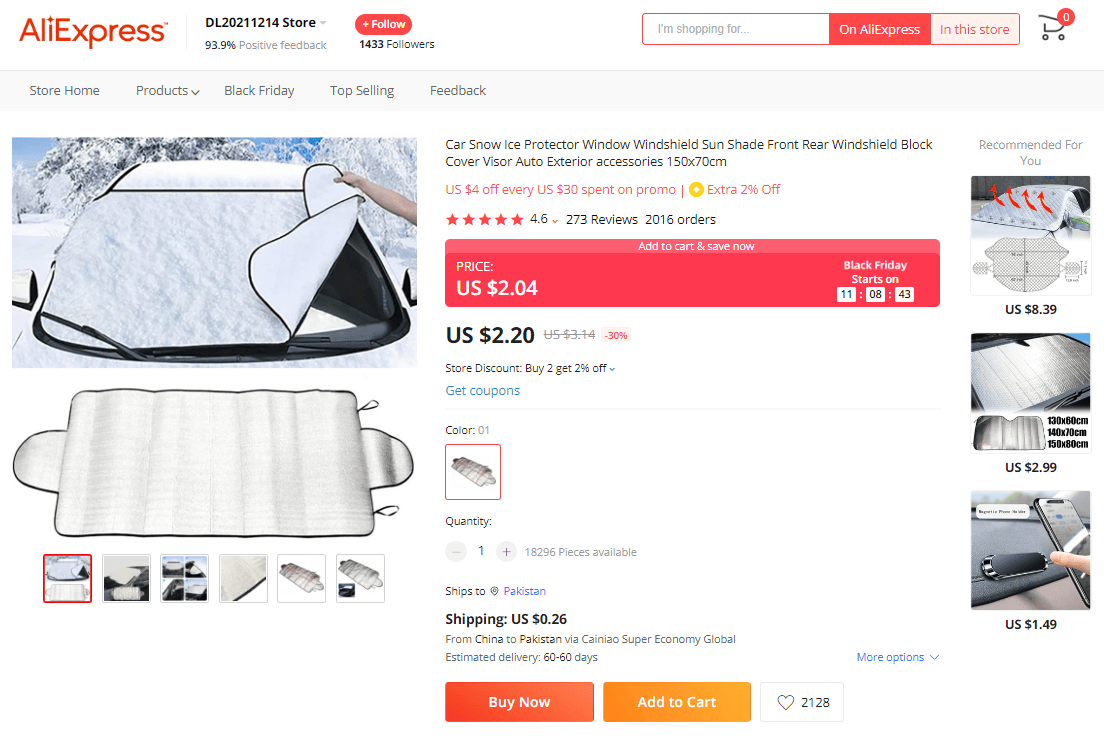 28) Hot Chocolate, Tea, and Coffee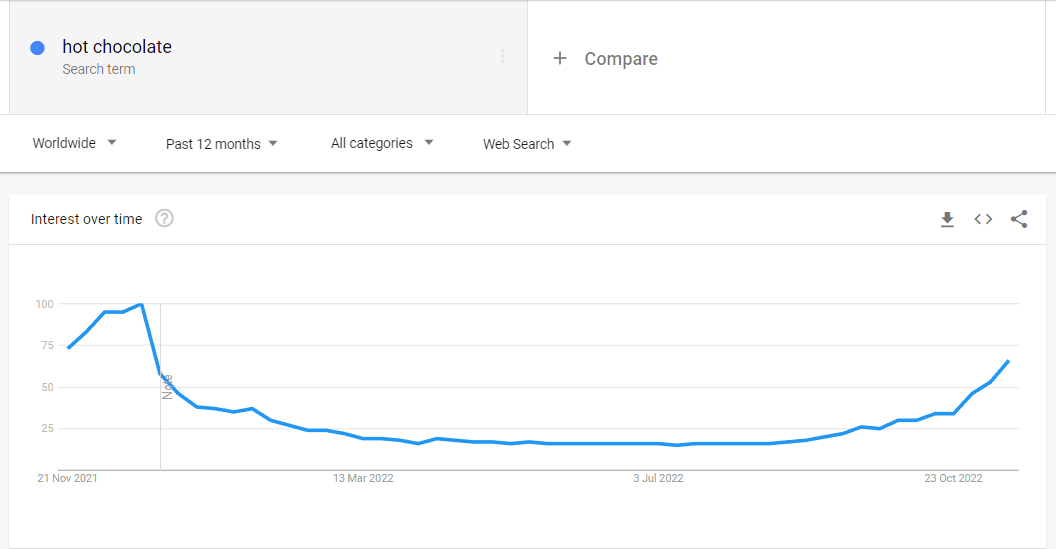 Coffee, hot chocolate, and tea – we're pretty certain that over 80% of the people would be interested in at least one of these products.
Tea, for example, can be sold in multiple ways, like teabags and loose leaves. In contrast, coffee offers hundreds of options in the form of coffee beans and distinguished flavors.
Lastly, hot chocolate is sold as milk powder which is comparatively easy to store and ship, further increasing its popularity.
Tea and coffee dropshipping require deep connections and a well-defined supply chain to succeed. However, milk chocolate is far simpler to stock and loved for its chocolatey taste.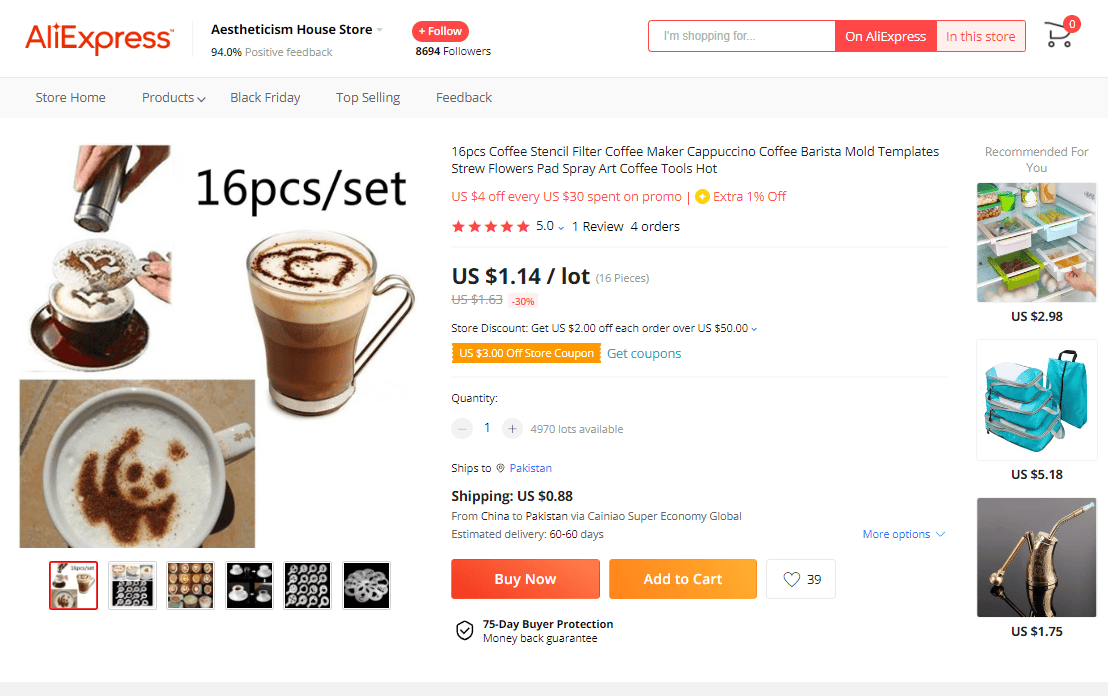 29) Moisturizer Cream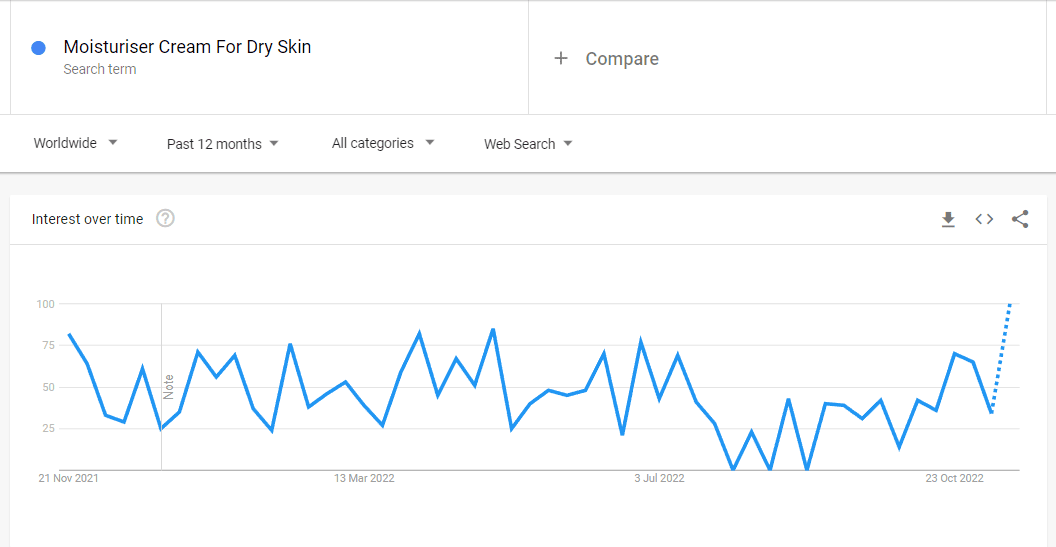 The skin tends to get dry during winters, making skin moisturizer creams an essential part of the chilly season.
Various branded and local moisturizer creams can be sold in your online store.
However, having quality products is a must when working with skincare products. In the skincare industry, complaints can go as far as court appeals in case of any unfortunate skin reaction.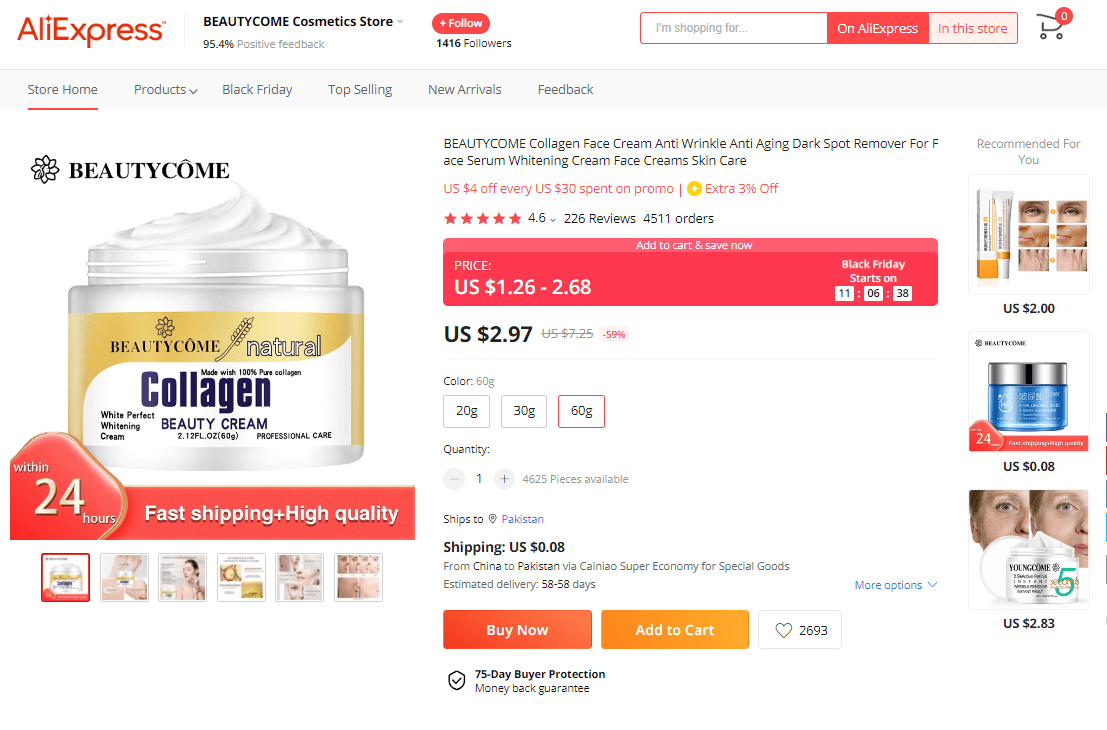 30) Lip Balm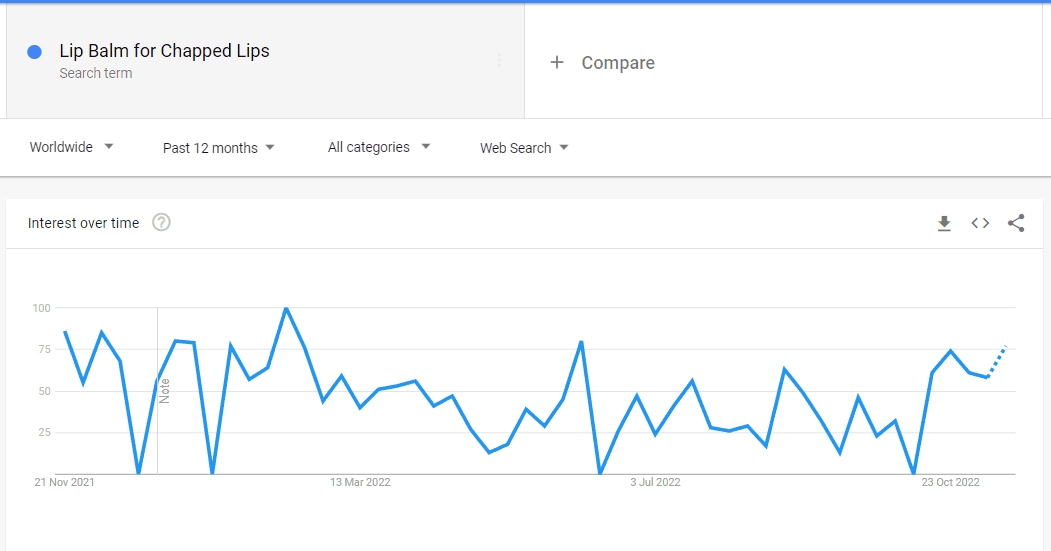 Dry lips are typical in winter and tend to tear and bleed easily. Lip balm is a cheap product with a small profit margin, but a must-have to fill your online shelves and get some solid sales.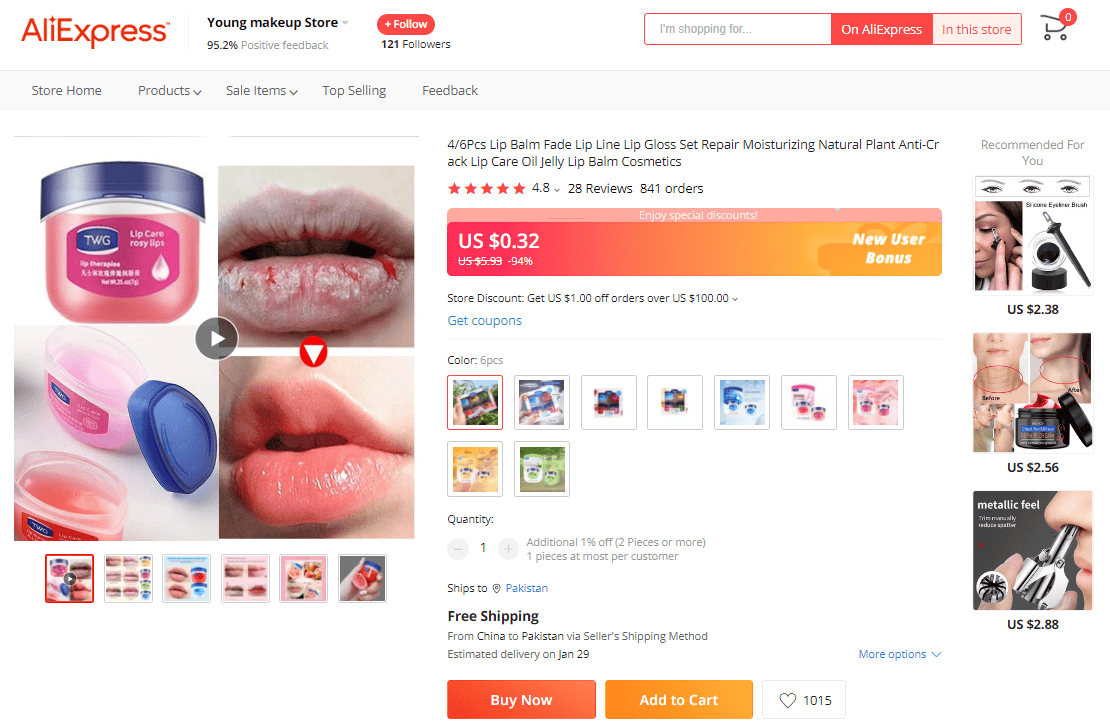 31) Warm Pet Bed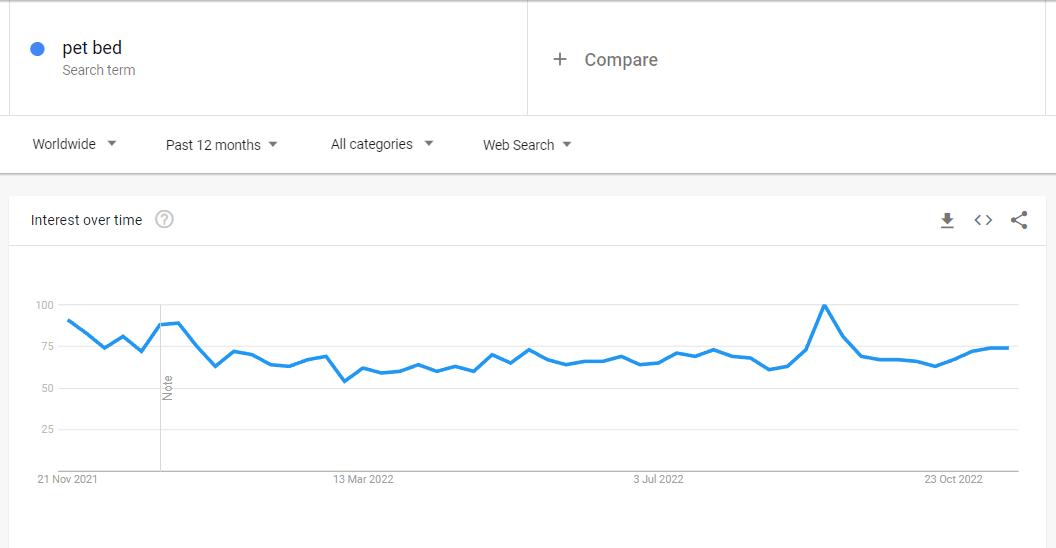 Pet lovers want the best for their furry friends, and most don't want to sleep in a warm blanket when their pet shivers in the cold. Warm pet beds are trendy in cold countries where temperatures easily fall below 0 degrees Celsius.
Selling warm pet blankets during winter earns a good profit, and they stay in demand throughout the season with only a slight decrease afterward.
FAQs about Winter Dropshipping Products
How to Find Winter Dropshipping Products?
You can find winter products by hopping onto AliExpress and entering the "winter products" keyword on the search bar.
At the top, you'll find regular products like jackets, beanies, and hoodies, so you want to dig a bit deeper.
Scroll a few pages, and you'll start seeing products that aren't as common.
After shortlisting, look up the product through Google Trends to find the product's interest life and peak seasons.
What Are the Most Sold Winter Products?
Clothing, home decor, and utility products (blankets, heaters, windshield covers, etc.) are the most sold winter products.
However, due to the energy crisis in Europe, electric blankets and heaters have also become hot-selling products recently.
Finding a supplier for them can be a bit tricky, but if you can, then they offer great profit potential.
Is Dropshipping Profitable in Winter?
Why would it not be? Dropshipping is a generally profitable business model, even more so in specialized seasons if you have the right products.
Fortunately, most winter products stay in demand even after the season ends, especially in icy countries where the summer isn't as hot.
Final Thoughts
The first criterion when dropshipping winter products should be versatility, especially for smaller sellers.
All the products we've listed are widely popular during winter, but not all are equal.
Some peak sales during the holidays while others are best for snowy weather.
A product that can continue sales even after winter is a better investment in the long run.
So you must learn to make the right judgment before you start your business.
Once you figure out what to sell, you can reach out to NicheDropshipping. We can help you source your desired products, regardless of the season.
All you have to do is drop us a call and let us know your requirements!