DROPSHIP AND SELL APPAREL ONLINE
NicheDropshipping helps you sourcing the best apparel suppliers for you. With us, you don't have to think about stocking inventory, packaging, or shipping. Think about profits!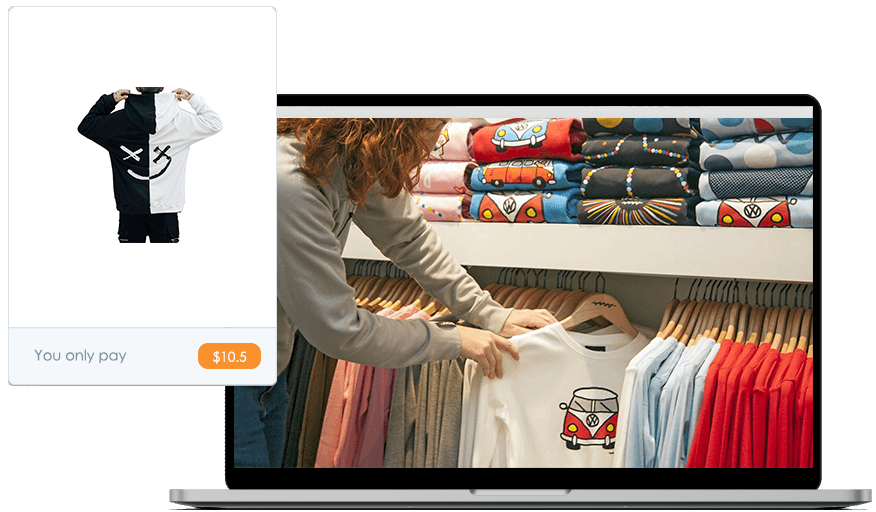 Why Apparel Dropshipping Is a Trending Business Model?
Running an old-style brick-and-mortar store to sell clothes is like handling a double-edged sword. In the beginning, you may reap lots of benefits through this business model. But, the increasing costs of running a physical store may also affect profit margin.
Ask any local shop owner – what is the most disappointing situation they come across while selling clothes in a physical store? Keep an inventory stock. Manage customer demands promptly.
Keep each dress neatly folded even if the customer doesn't buy any product after touching a dozen of other dresses. Or else, receiving a wrong stock that has 100 prints of the same design.
These are just a few frustrating situations we can ever imagine and list down here. That's where apparel dropshipping and the comfort of this business model can blow your mind.
Yes, you can get rid of all troubles by choosing to dropship and sell apparel online. You can dropship athletic apparel, casual clothes, or seasonal dresses.
Not convinced, yet! Many testimonials are available that prove how athletic wear dropshippers are making a good profit out of this business model.
Your dream to drop ship clothes is just a few clicks away. You can ask for a free quote now.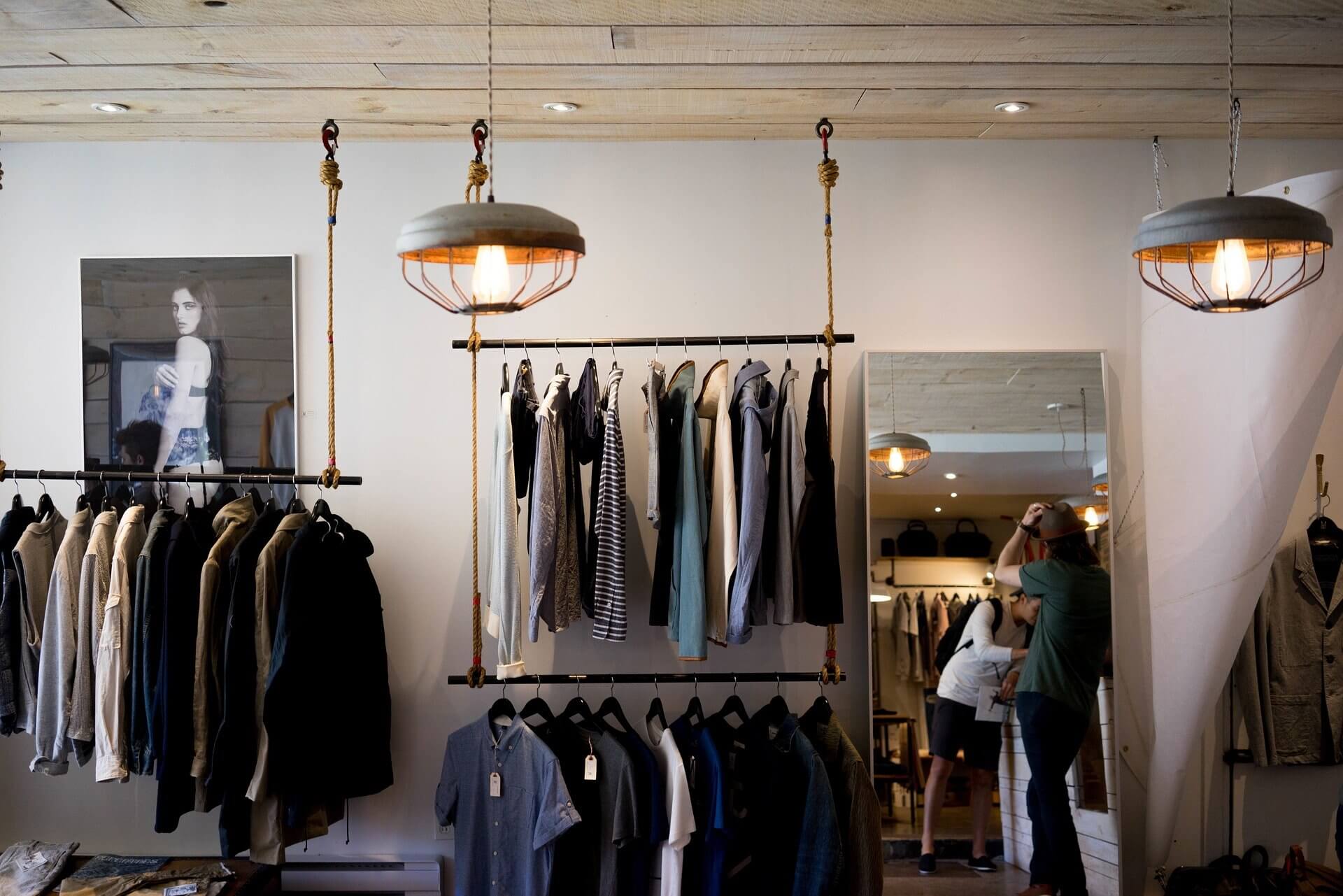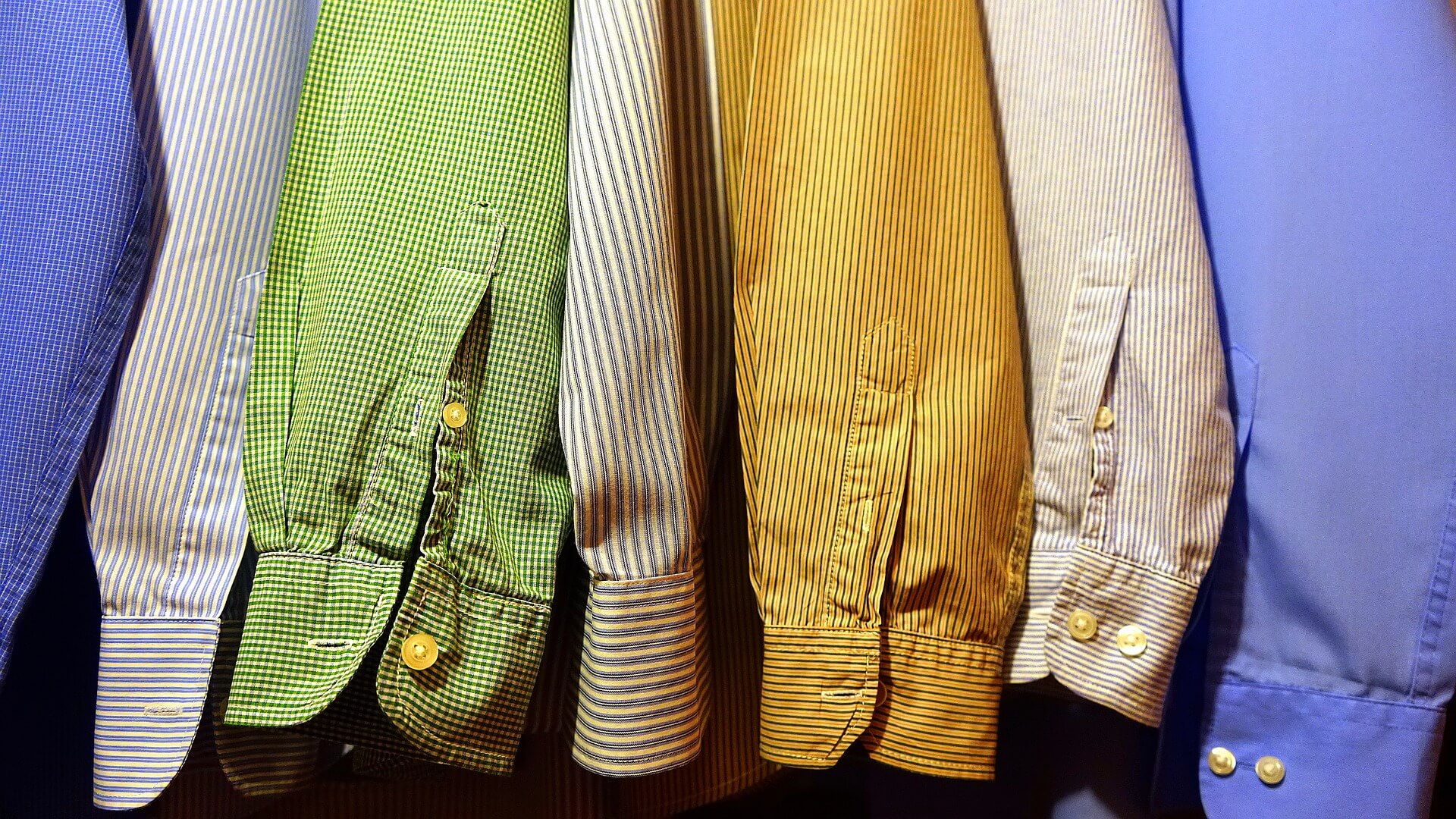 What Makes Apparel Dropshipping So Profitable?
Whether you want to get into fitness apparel dropshipping or activewear dropshipping, you can find yourself on a positive side. Not only drop shipping sportswear, and other dresses have a wide range of products, but they are also quite profitable.
You can get 10-15% or even more profit margin, depending on the supplier and product quality. Quite impressive!
Luckily, this profit margin doesn't distribute further. You don't own a physical store. That saves your expenses on rent, staff salary, and others. You don't even need to do packaging, labeling, or shipping of clothes. More savings!
Yet, all this can happen when you partner with a reliable dropshipping agent. Someone who can manage your business operations from start to end!
And when it comes to partnering with a dropshipping agent, many business owners prefer NicheDropshipping. We are actively serving athletic wear dropshippers, sports apparel dropshippers, dropship apparel wholesalers, and many others.
Our team is eager to greet you. You can reach out to us with your plans or just say -Hi! We are keen and all set to start the process, are you?
Things to Know to Get Into Apparel Dropshipping
Anyone can get into the dropshipping business, but only those with a firm knowledge of this field can sustain. Dropshipping gym wear and other apparel seem like an easy task if you work on a few decisive factors.
First of all, understand the demographics of your customers. By this, you can analyze how widespread your customer base is and how well you can cater to them. Besides, know the necessary details, such as the gender, age group of your customers.
After you analyze the above factors, you can create a marketing plan to catch the target audience. For example, if you are planning to dropship sports apparel, you can target the age group of 25 to 40.
Moreover, you can start promoting your apparel dropshipping business on social media and other ad platforms. When you do so, focus on marketing and other advertising processes only. Likewise, find the right suppliers and deal with them appropriately.
As you can see, your mind has to be worry-free to help run and grow your business. You can lessen the stress of all business operations by appointing the right agent. Yet, it doesn't mean you have to spend a fortune to grab the best service.
NicheDropshipping can tackle all your background operations, including product sourcing, labeling, to worldwide fulfillment. Our awe-inspiring case studies will motivate you further. So, get in touch with us by requesting a free quote.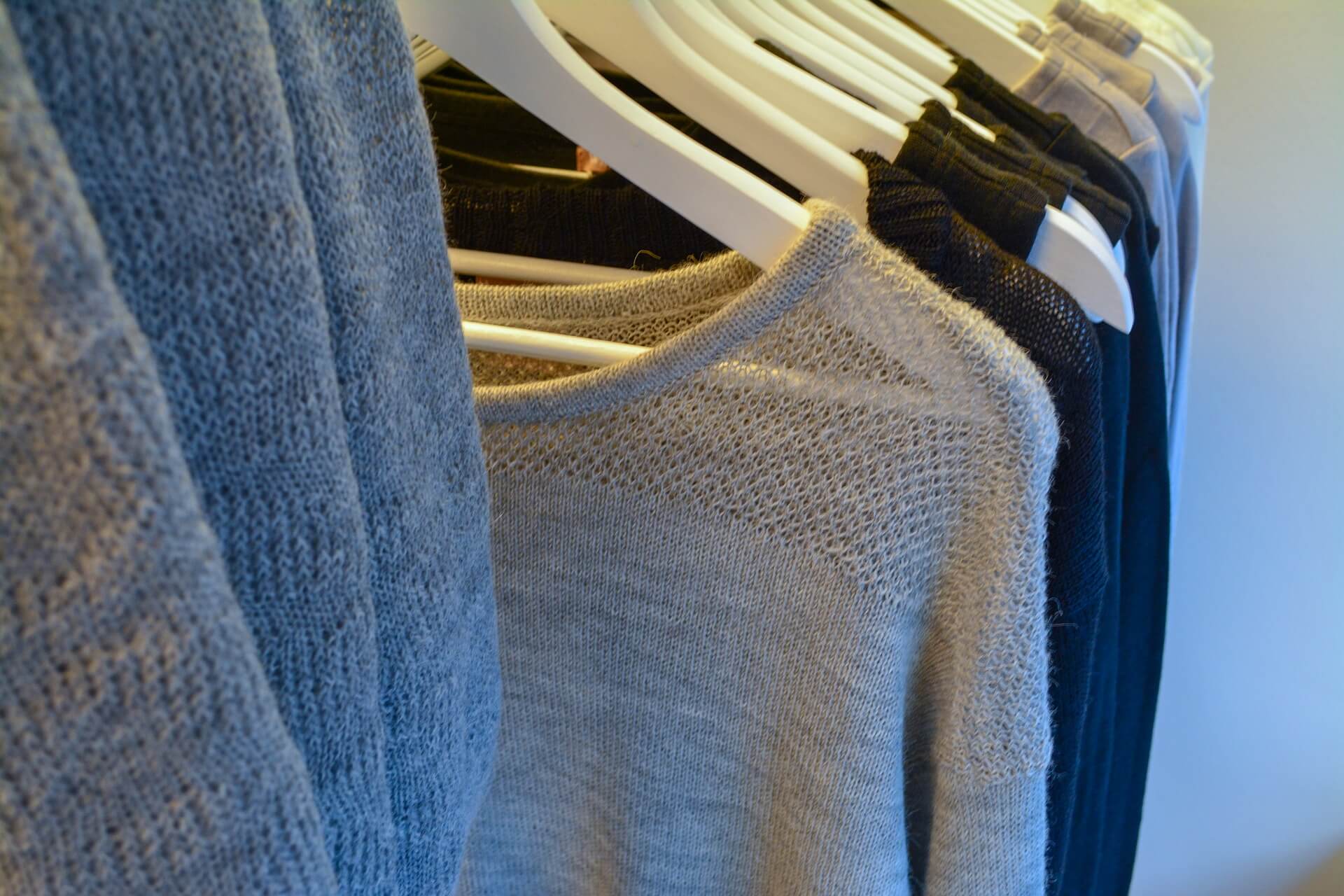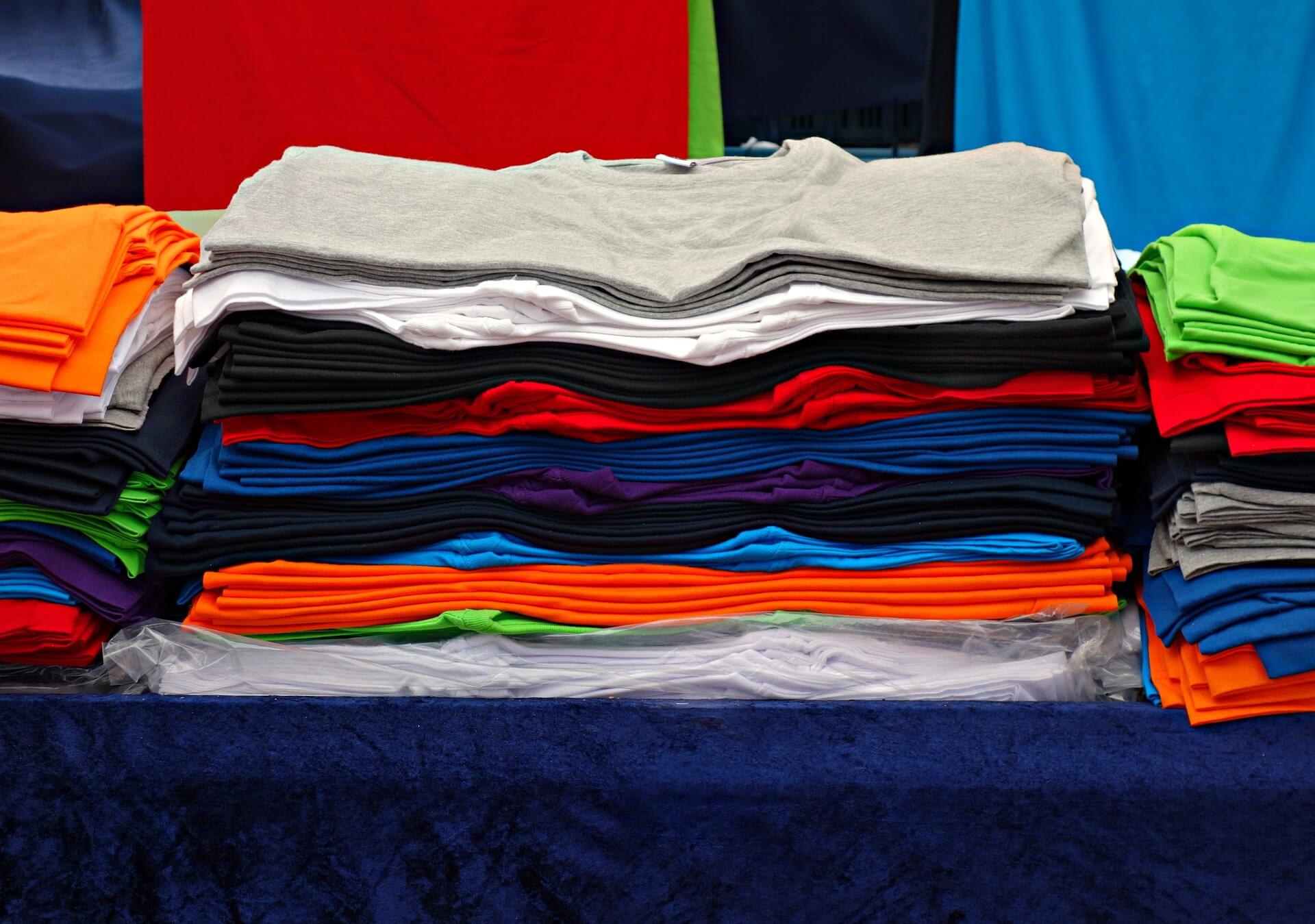 How to Streamline Apparel Dropshipping Process?
A simple, one-word answer to this question is – automation. It is crucial to keep the inventory data up-to-date into your online store. In dropshipping, suppliers send their inventory data feeds to you, which often update throughout the day, many times.
So, you can either fill out all entries manually or take help of automation software. Manual processes are often time-consuming, with the likelihood of human errors. That's why automation seems like a more convenient option.
With automation software, you can sync the supplier's inventory feeds into your store – directly and automatically. In short, it makes your dropshipping business much easier and more comfortable. All you have to do is dedicate yourself to promoting products online.
Want to fulfill your fitness apparel dropshipping orders automatically to global customers? We can note down your needs and walk you through the process.
How to Make Apparel Dropshipping Easy With NicheDropshipping?
When you decide to dropship clothes, you may think that this niche is full of competition. There can be a fear that your competitors might entice customers away from you. But, you can still differentiate yourself from others and make a good profit.
With NicheDropshipping, you get a chance to target global customers to drop ship and sell apparel online. Our warehouses are in China. Moreover, you can also find our warehouses in the USA, too. It offers excellent convenience to active drop shippers.
Moreover, you can also get extra perks like 90-day free warehousing, fair processing rates, and much more. We also have a committed QC team that checks the products for quality inspection before shipping them to customers.
Want to get your dropshipping business to the next level? Feel free to forward us your queries. Request your free quote today!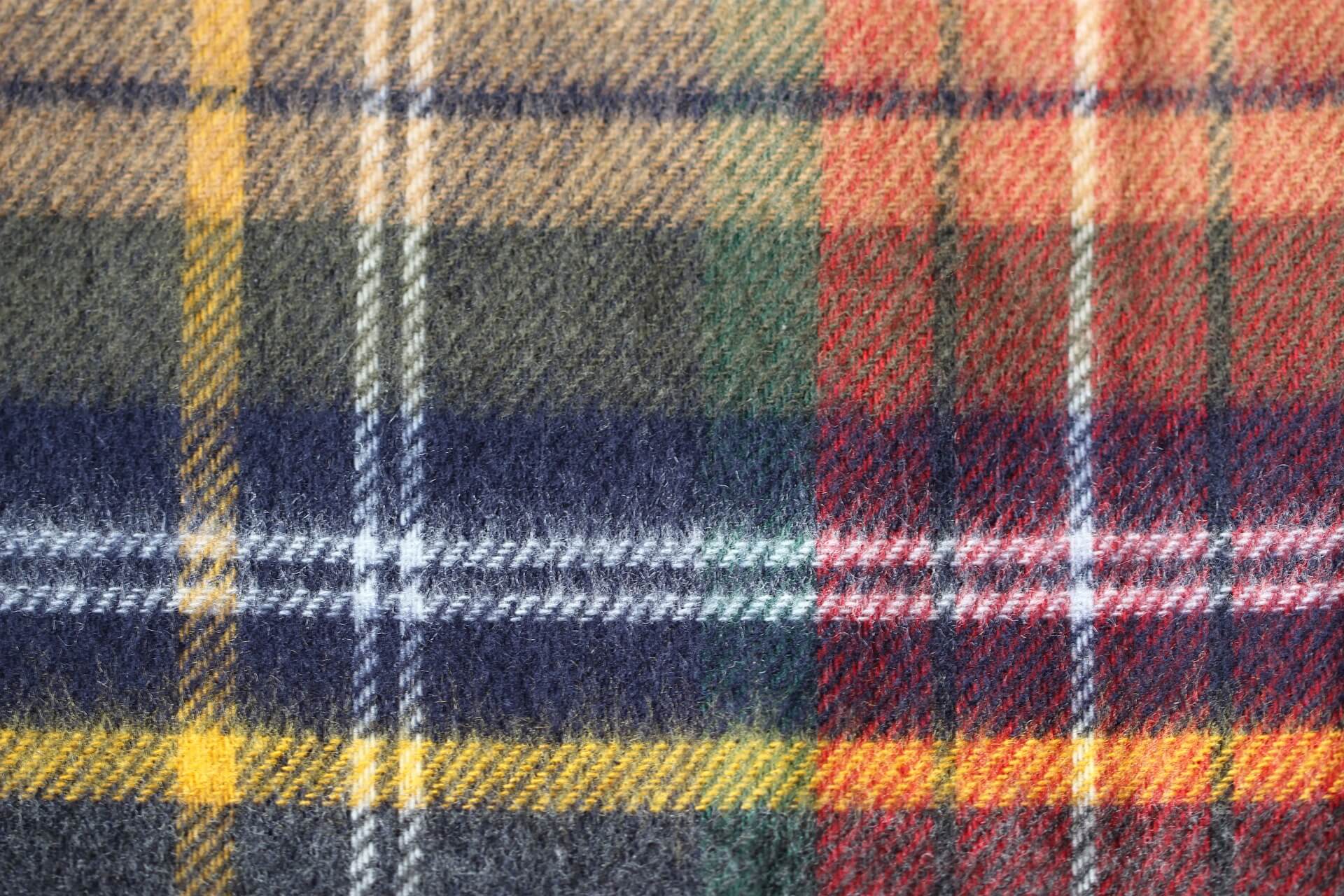 Source Your Products and Start Dropshipping
We offer the best price and dropshipping services to help you improve your dropshipping business