If you're planning to dive into the world of eCommerce, you might have heard about Shopify and Etsy.
Both digital platforms have made a huge name for themselves, but they aren't as similar as most people think.
Each serves a different purpose and offers its own unique features to help you achieve your business goals.
If you're torn between the Shopify vs. Etsy debate, then let's help you make the right choice.
We'll have a detailed comparison of the two platforms so you can decide which is more suitable for your selling journey.
Let's get started!
Overview of Shopify
Founded in 2004, Shopify is an eCommerce website builder that allows you to create a standalone online store.
It has plenty of tools, plugins and themes to help you add your desired functionality to the site and customize it to the fullest.
In addition, you can also integrate it with other platforms to further scale your online business.
Due to the versatility Shopify offers, it's the recommended choice for medium and large-scale businesses.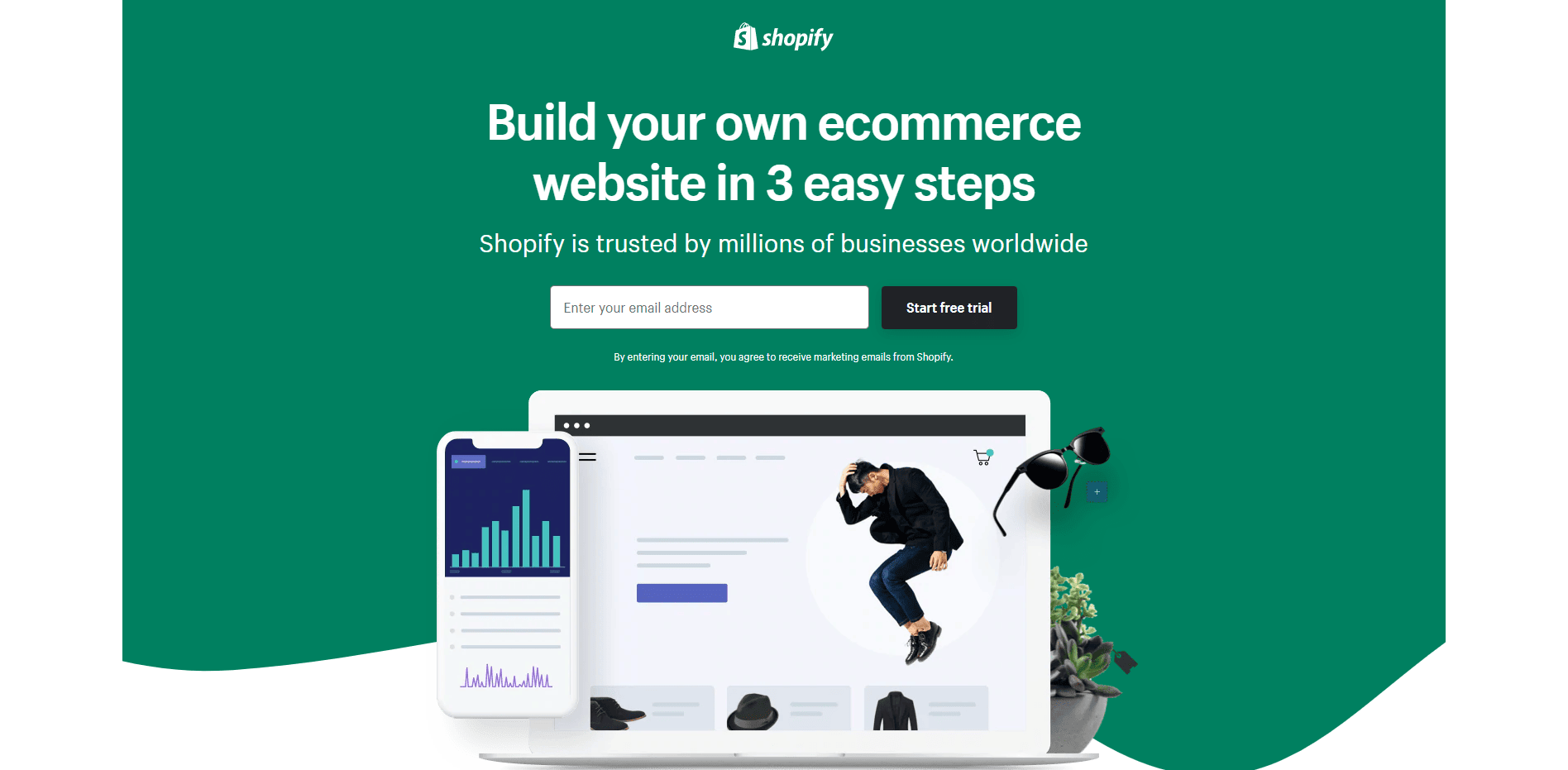 The Pros of Selling on Shopify
Easy to Start – Shopify has a drag and drop page builder, making it easy to build a store from scratch. All you need is a general idea of what your brand should look like.
High Scalability – Shopify has 3 premium plans to accommodate all types of businesses. If you ever want to scale your business, you can simply upgrade your package.
Design Flexibility – There are more than 250 themes and nearly 4000 different plugins to make your Shopify store look and work exactly the way you want it to.
Secure and Reliable – Shopify provides SSL certificates along with reliable hosting and payment processing methods with each of its plans.
No Restrictions – There is no limit to the number or type of products you can sell on Shopify, as long as it doesn't violate their Acceptable Use Policy.
The Cons of Selling on Shopify
Paid Subscription – Shopify has three premium plans that require a monthly subscription fee. Plus, most plugins aren't free either. All of this will let the costs creep up for low-budget entrepreneurs.
Lack of Exposure – Shopify is a website builder and not a marketplace, so you do not get direct access to a customer base. All your traffic is dependent on your marketing strategy and online visibility.
Overview of Etsy
Founded in 2005, Etsy is one of the world's largest marketplace for vintage, handcrafted, custom, and unique items.
Basically, you can sell anything handmade on Etsy – as long as it offers some sort of value to the customers. Items described as vintage should at least be 20 years old.
Launching a store on Etsy allows you to directly access its huge customer base consisting of over 80 million buyers.
However, the site also has more than 5 million active sellers, making competition fierce. Plus, succeeding on Etsy requires a certain level of creativity.
Nonetheless, Etsy is a great platform for entry-level businesses selling unique and handcrafted products.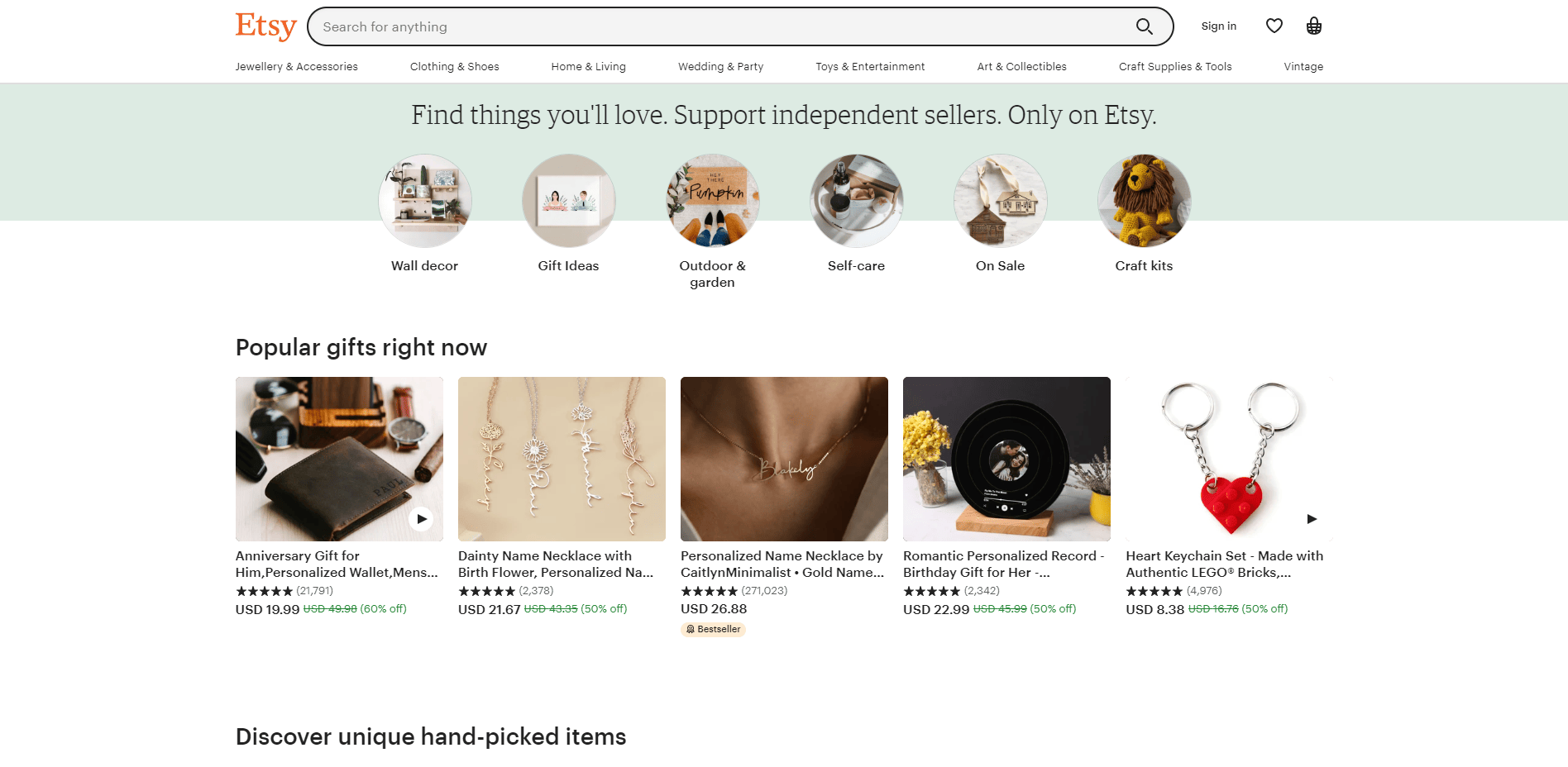 The Pros of Selling on Etsy
Existing Traffic – Etsy has more than 80 million buyers, so as long as your product is good, you can attract customers even without marketing.
Low Startup Costs – The Standard Plan of Etsy does not charge a monthly subscription fee, making the platform perfect for small-scale sellers.
Ease of Use – Launching a store on Etsy is a straightforward process. Just upload the images of your product and other details to get started.
Display Your Talent – Etsy helps creative sellers showcase their talent to the world, and also enables them to easily build a brand.
Sell Your Hobbies – Selling on Etsy allows you to turn your pastimes into profits. The amount of money you make mainly depends on the effort you put into crafting products.
The Cons of Selling on Shopify
Product Restrictions – Etsy has strict rules that limit you to selling only vintage, handcrafted, unique, or custom products, which obviously requires more brainstorming and creativity.
Payment Processing Fee – The vendors need to pay a transaction fee of 6.5% of the price displayed on each sale. In addition, there is also a listing fee of $0.20. This might not sound like a lot, but it can have an impact as your sales grow.
Lacks Design Flexibility – The only customizable aspect of your Etsy store is its logo. You can't control the layout, which makes it difficult to create a brand image. That's why you need to be more creative with product images.
The Main Differences Between Shopify and Etsy
The main difference between Shopify and Etsy is that one is an online store builder, while the other is an online marketplace for handcrafted, custom, vintage, and unique items.
Shopify comes with a ton of different plugins and themes to help you build a standalone eCommerce site.
And while it also has tools to assist you with SEO, the platform itself won't directly help you get any traffic. You'd have to invest your time in marketing to attract customers.
On the other hand, Etsy already has an established customer base and offers basic features, but it restricts the products you can sell.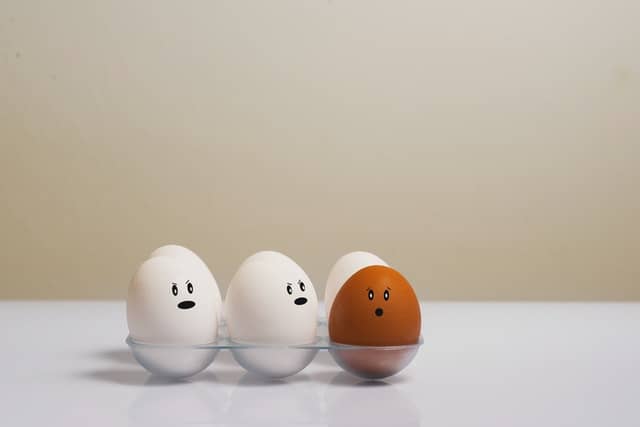 Detailed Comparison of Shopify and Etsy
Now that you have a general idea of how these platforms work, let's see how they fare against each other in a direct comparison.
1. Features (eCommerce Tools)
Running an eCommerce store can become a nightmare if you don't have the right tools.
So, let's get started with Etsy which offers some basic, yet, pretty useful eCommerce features to help you manage your store.
If you're always on the run then you can download the "Sell on Etsy" app from Google Play or Apple Store. The app offers a ton of features including:
Update, renew or directly add and publish new listings on the spot.
Instant notifications when a customer purchases from your store or sends you a message.
Allows you to keep tabs on the views, orders, and sales history from your phone.
Helps you manage your orders, update the shipping notifications and lets you add private notes.
You can also share your Etsy store on social media platforms like Facebook, Twitter, and Instagram and then market it using Google Shopping and other tools to further increase the traffic.
Aside from that, upgrading to the Etsy Plus Plan also gives you access to a variety of different features such as:
Advanced shop customization features.
Email alerts for customers.
Access to discounts on custom web addresses.
Overall, these tools might not be too fancy, but they're more than enough for small-scale entrepreneurs selling handmade products.
Moving on, Shopify has all the eCommerce tools and features you can think of. With its 70+ professional themes, you can customize your site to make it look exactly the way you want it to.
Shopify doesn't put restrictions on the number or type of items either, as long as you're abiding by its Acceptable Use policies.
In addition, there are a ton of third-party apps and plugins that you can use to add your desired functionality to your store. But bear in mind that most of these add-ons come at a cost.
And while all of the Shopify plans cost a subscription fee, they also offer plenty of neat features such as:
Tools to manage your orders and inventory
Calculations for third-party shipping rates
Free SSL certificate
Cart recovery and SEO tools
Multichannel selling to reach more customers
This is just the tip of the iceberg of the total number of Shopify's tools. We'd need to write a whole new post if we were to list them all, so you get the idea.
The Verdict
It's clear that Shopify is the winner here because it allows you to customize every aspect of your store, thanks to the abundance of tools and plugins it offers.
With that said, we're not discrediting Etsy's toolkit in any way either because it is perfect for small-scale business owners. Yet, it pales in comparison to Shopify.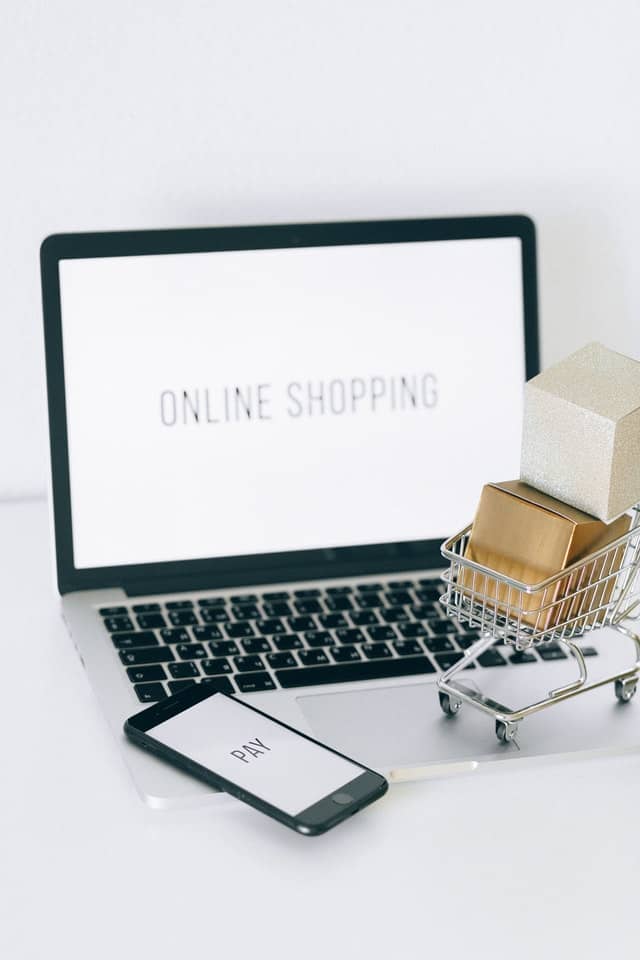 2. Pricing
Pricing plays a huge role in influencing our decision, especially if we're on a tight budget.
So if you're starting a business with low investment, then Etsy would be the favorable choice.
The reason is that the Basic Plan of Etsy doesn't charge you any subscription fee. If you don't have time to manage your store, you at least won't have to worry about getting charged.
However, Etsy also has a Plus Plan that comes at a cost of $10/month – which isn't too bad either. We already discussed some of the features it offers above so we won't go into its detail.
But overall, affording the Plus Plan wouldn't be a problem even if you're starting on a low budget.
Unfortunately, Shopify doesn't have any free plans, but fortunately, you do get a 14-day free trial. Plus, the benefits it offers more than make up for the subscription fee.
Shopify has three premium plans namely:
Basic ($29/Month) – Gives you everything you need to set up your store including hosting, adding unlimited products, SSL certificate, multichannel selling and much more!
Shopify ($79/Month) – Includes everything that the Basic Plan offers, plus standard reports 5 Inventory Locations and 5 Staff Accounts.
Advanced ($299/Month) – Includes everything that the Basic and the Shopify Plan offer in addition to other features like Advanced Reports and Ecommerce Automation.
The Verdict
There's no denying that Shopify Plans provide the best bang-for-buck combination due to the features and versatility they offer. Medium to large businesses cannot go wrong with it.
However, in terms of pricing alone, there's no denying that Etsy is the winner, especially if you're starting a business with little to no money.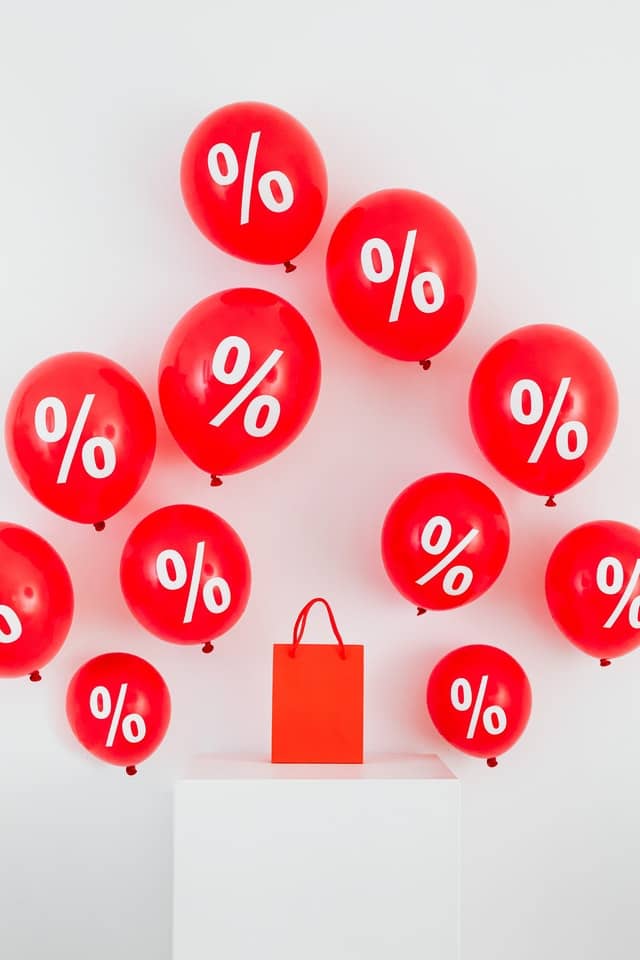 3. Payment Methods and Transaction Fees
Business owners often disregard the sneaky transaction fees, eventually catching them off guard. Fortunately, both Shopify and Etsy are quite transparent about things like these.
Starting with Etsy, as we discussed earlier the platform charges $0.20/product to publish your listings. The listing remains active for 4 months or until the product is sold.
And once you bag in a sale, you need to pay an additional 6.5% fee, calculated according to the product price.
But wait – that's not all, there are also payment processing charges of 3% + $0.25/ transaction.
This allows you to accept payments by PayPal, Etsy Credit, Gift Card as well as Debit and Credit Cards – which are some of Etsy's most common payment methods.
We know, these are a lot of numbers, but if you're selling on a small scale then it shouldn't affect you that much.
Understanding Shopify's fee structure is much easier and it also offers a greater variety in terms of payment methods. To get started, you need to pay an upfront cost according to the package you choose.
After that, if you're using Shopify Payments (the platform's in-house payment gateway) then you won't have to pay any additional transaction fee.
Shopify also supports over 100 other payment options including PayPal, Apple and Google Pay, Stripe, along with Debit and Credit cards.
However, these payment methods charge a transaction fee ranging from 0.5% to 2% depending on the plan you choose.
The Verdict
Shopify might have higher upfront costs, but if you're using its dedicated payment gateway, you won't have to pay a penny in the name of a transaction fee.
Etsy on the other hand charges you to publish the listings and also per sale – which can potentially be a lot as your store grows.
Besides that, Shopify also has more than 100 payment gateways that Etsy doesn't even come close to – so you know who's the winner here.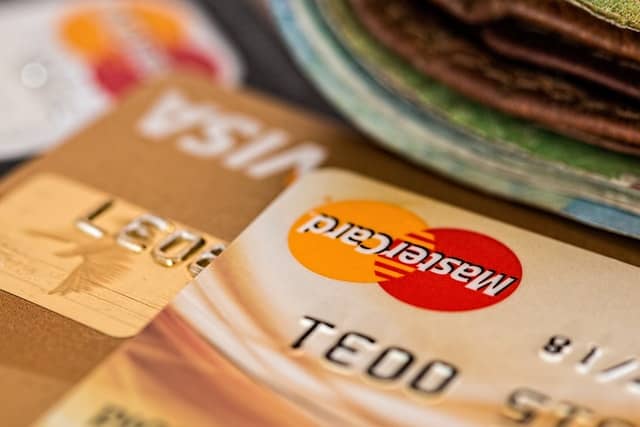 4. Domain and URL Structure
A domain name is an important part of your brand. It's basically the address that people need to access your store.
No one can copy your domain name and if you want a custom domain (which is recommended for online stores), you'd have to pay for it.
One example of this is our site: nichedropshipping.com. This is our custom domain name which makes us recognizable and trustworthy.
Now the thing that separates Shopify and Etsy is that it is easy to get a custom domain on Shopify, but not on Etsy.
If you're creating a store directly on Etsy, then it would look something like etsy.com/shop/the-name-of-your-store.
Ultimately, your store will still have the umbrella of Etsy in its name because it's an online marketplace that you're a part of.
However, Etsy does have a domain provider partner Hover that helps you redirect your custom domain to your Etsy store but it's not worth the hassle.
Since Shopify is just a website builder and not a marketplace, you don't have to carry its name in your URL structure. You can purchase a custom domain on Shopify by going to the "Settings" and then the "Domain" option on your Shopify dashboard.
The Verdict
Shopify wins this round by making it easy and even encouraging sellers to purchase a custom domain. Unfortunately, the same can't be said for Etsy because you're launching a store under its umbrella.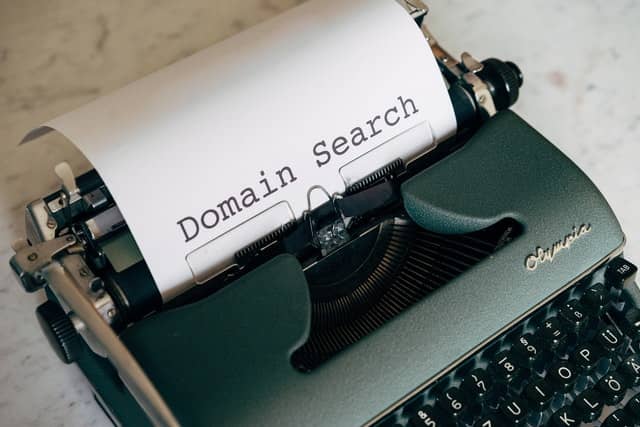 5. User-Friendliness
Most people think that tech knowledge is a prerequisite to launching an online store. But what if we told you that this isn't the case?
You'd be surprised to see how intuitive and user-friendly modern eCommerce platforms are. It's safe to say that starting a business on Etsy requires little to no technical knowledge.
The only thing you need to do is follow the instructions on your screen to create an account, name the store, publish your listings, set up a billing method and you're all good to go!
Etsy even suggests store names with its auto-name generator to make things even easier. Overall, the whole process would hardly take 30 minutes to complete.
Shopify does require a bit more tech awareness, but you can easily get the hang of that as well. Although it's worth praising that Shopify does an excellent job of making the process seamless with its clean UI.
Enhancing the visual aesthetics of your site may be a bit more challenging, but that too is manageable with the countless tutorials available online.
Once your website is ready, the rest of the process is pretty similar to Etsy.
The Verdict
Etsy takes the point here, but that's only because it's an eCommerce marketplace that doesn't require you to build a website.
But make no mistake, this doesn't mean that Shopify requires you to be tech-savvy. Setting up a Shopify site has also become remarkably easy, especially considering the features it offers.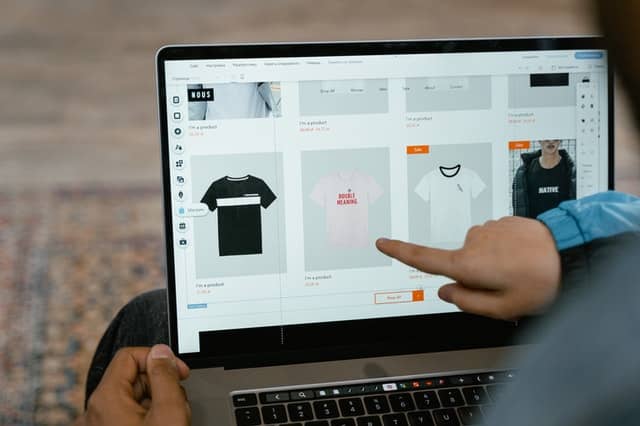 6. Design Flexibility
The design of your site plays a huge role in its success. In fact, 75% of consumers form an opinion about an eCommerce site based on its design alone.
And in most cases, if you want to turn your traffic into conversions, then you have to make an impression within the first 10 seconds.
So people do judge a book by its cover, but fortunately, Shopify is a book that you can fully customize according to your liking.
It has more than 70 themes that cost between $140 to $180 which you can further tweak or modify to enhance the look of your site. The only limit on Shopify is your own creativity.
And if you're on a tight budget, then you can also get free themes that aren't obviously the best, but they can still get the job done and offer good customization options.
However, for Etsy, you've already probably guessed – there's not much you can do to improve its design. The only thing you are in charge of is the logo, product images, and descriptions.
However, the good news is that everyone gets a level playing field. Rather than the design, it fully boils down to the quality and uniqueness of the product that you're selling.
The Verdict
The lack of customizability on Etsy can at times make it difficult for you to stand out in the competition. Shopify allows you to customize your site to your heart's content and build a powerful brand. In short, it wins the design war.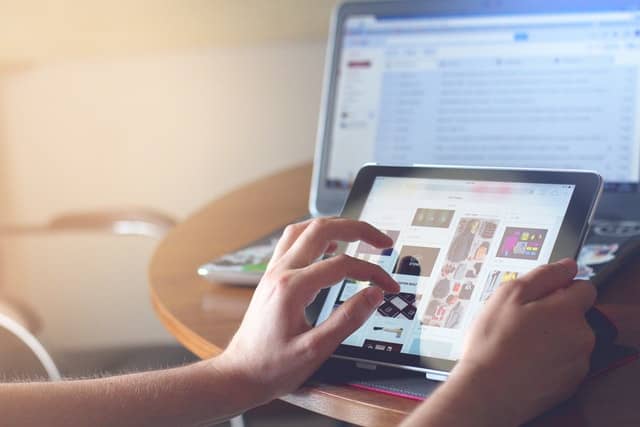 7. Product Limit
Both Shopify and Etsy do not limit the number of products that you can list. However, the key difference is that each new product on Etsy sets you back $0.20.
This might not sound like a lot, but theoretically speaking, if you're listing 1,000 products then you'd end up paying a total of $200 – which is just absurd.
That is the reason Etsy isn't recommended for medium to large-scale businesses. But then again, the whole gimmick behind the platform is to sell handmade items.
And unless you have a whole team of people helping you, it's unlikely that you'd even list 1,000 items in one go anyway. Lastly, while the product restrictions on Etsy might put off some people, let's not forget that this is what makes the platform unique.
Shopify doesn't limit the number of products you can add, nor do you have to worry about any additional charges.
Even with the Basic Plan, you can have up to 100,000 products on your catalog without having to worry about spending an astronomical amount of money.
The Verdict
While anyone can use Etsy, it's primarily designed for small-scale businesses. So if you plan on adding a lot of products, we would advise going with Shopify, which is also the victor here.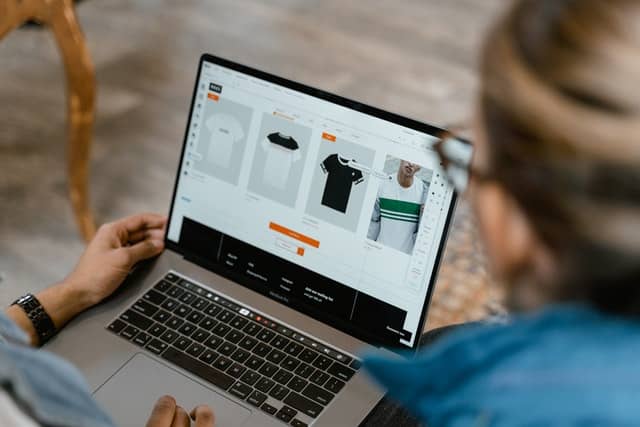 8. Marketing and Branding
Running a digital store is all about creating an online presence and putting yourself in front of the customers. For that, you need to create a recognizable brand identity and also, devise a solid marketing strategy.
This is where Etsy and Shopify outshine one another. As we mentioned earlier, Etsy is an established marketplace and it's visited by millions of buyers every month.
So you can get amazing results even with subpar marketing, as long as your products are unique and high-quality. However, the biggest drawback of Etsy is that in terms of design, you do not have much creative control.
In the case of Shopify, it's quite the opposite. You have all the design flexibility you need in the world. But you don't have an existing customer base. If you want to succeed, then there's no choice but to invest money in marketing.
The Verdict
This one has to be a draw because both Etsy and Shopify have their unique selling points. If you aren't willing to spend much time on marketing then Etsy makes things easier. And if you want creative control, then Shopify is clearly the better choice.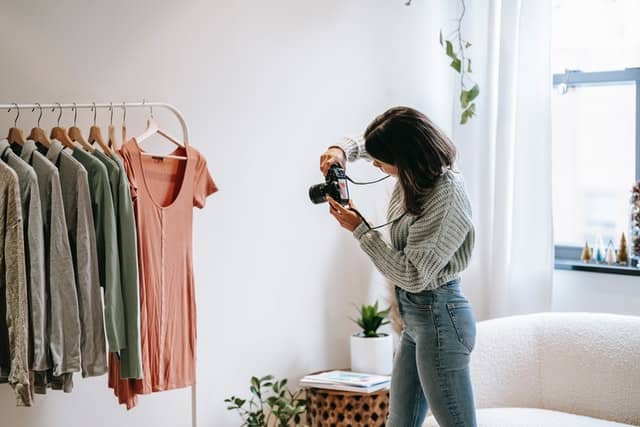 9. Traffic and Exposure
The key to running a successful online business is to get more traffic to your store. Unfortunately, if you're a Shopify store owner, then you'd have to work harder to win your bread.
Similar to what we just discussed above, Shopify requires you to build and market a brand from scratch. There's no existing customer base for you.
However, Shopify does have SEO tools and apps like auto-generated product tags and Yoast content analyzer to help you rank higher on the search results.
If we talk about Etsy, then According to Statista, a whopping 81.9 million active buyers bought goods on Etsy in 2020.
And considering that the platform doesn't charge a subscription fee, you're technically getting access to their customer base for free (if we ignore the transaction and listing fees).
The Verdict
In terms of exposure, comparing Shopify to Etsy is like comparing apples to oranges. Both serve different purposes and since Etsy is an online marketplace, it will obviously offer more exposure so the verdict is in favor of Etsy here.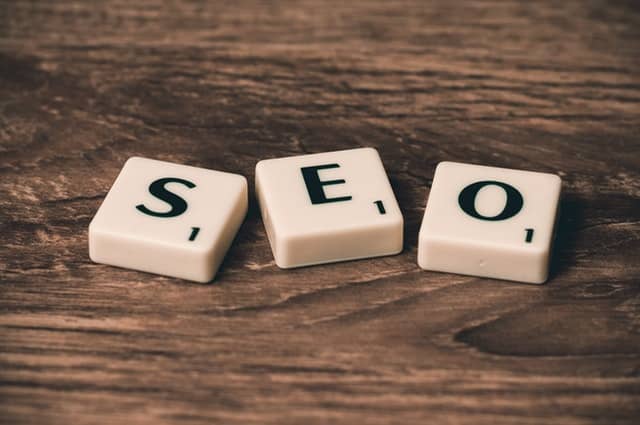 10. Shipping and Dropshipping
How do these platforms work in terms of order fulfillment and do they allow dropshipping? Let's shed some light on it.
Shipping
Etsy store owners usually sell a limited number of products. So most of the time, they keep their inventory in their homes. But how does shipping work then?
Well, Etsy has partnered up with popular delivery services like Canada Post, FedEx, and USPS. They pick up the order from your Etsy shop and directly deliver it to the customer.
The shipping is paid by the customers and some sellers add it to the total cost of the product, while others charge a separate shipping fee.
Shopify store owners can ship orders directly to their customers through the Shopify Fulfilment Network or get the help of a third-party logistics service.
In case you're looking for storage, NicheDropshipping offers warehousing solutions in the U.S and China, to make sure that your customers can receive their products on time.
Dropshipping
Dropshipping is an order fulfillment method in which you don't keep an inventory and all your orders are directly fulfilled by the supplier.
Shopify has become one of the most popular platforms for dropshippers. With the help of Oberlo (a Shopify app), you can directly import your products from AliExpress.
Dropshipping on Etsy, however, isn't that easy. The reason is that the platform isn't really designed for dropshippers. It's for designers to sell their handcrafted products under their own names.
And somehow, even if you find a supplier who is willing to ship products on your behalf, it's just too risky because if they ever change their mind, finding an alternative for a handcrafted product would become a nightmare.
The Verdict
Etsy depends more on third-party suppliers, and dropshipping isn't really a great idea either on the platform. But Shopify doesn't only have an order fulfillment network, but it is also the superior platform for dropshippers – so this one's an easy win for Shopify.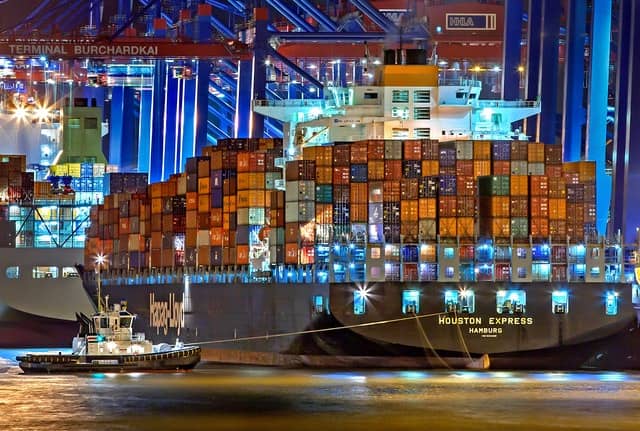 11. Scalability
If you're planning to earn a full-time income from your digital store, then you need to consider its scalability.
This is where Shopify truly shines because it's designed to accommodate the needs of a growing business.
Not only can you sell almost anything, but there's no limit to the number of products you can add to your listings either.
Unfortunately, Etsy isn't the ideal platform for medium to large-scale businesses. The core reason for that is its product restrictions.
And since the platform doesn't offer much store customizability, it would also be challenging for you to build a recognizable brand by operating on Etsy alone.
The Verdict
Hands down, Shopify is the winner if you have plans to scale your business. The product restrictions and the fee structure of Etsy are the main reasons why the site isn't suitable for large-scale businesses.
12. Security
Since its inception, Etsy and Shopify have processed billions of dollars in transactions. So rest assured, that these platforms are completely safe to use.
An SSL certificate even comes as a part of a Shopify Plan, so you don't need to take any additional measures to make your site secure.
And Etsy is an established marketplace, so obviously, they also take their security very seriously.
The Verdict
With the growing number of online threats, and as a business owner, it's only natural for you to be concerned about cybersecurity.
But don't worry, both of these platforms have done an excellent job in terms of user security, so let's call it a draw.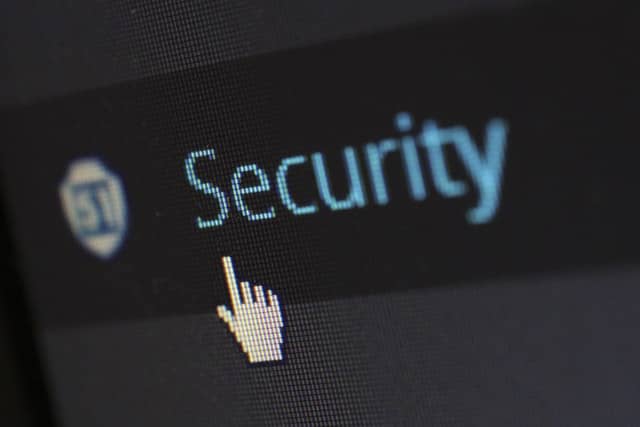 13. Customer Support
The customer support of a platform can either make or break your experience.
Fortunately, when it comes to offering customer service, Shopify has pretty much nailed it. They know that a business never stops so they go the extra mile to provide 24/7 support to both their buyers and sellers.
There are multiple ways to reach Shopify support including:
Email
Live chat
Phone
Forums
Social media
But if you're in a hurry, then obviously, live chat or a phone call is the way to go. And if you don't mind reading, then you can also find a solution to most of your problems on the Shopify Help Center.
Similarly, Etsy also offers customer support and 24/7 live chat. But they aren't as responsive and sometimes, you'd have trouble connecting with an agent.
And even if you get in touch with one of their representatives, it might take them a few days to solve your issue.
On the bright side, the Etsy Community is quite welcoming. You can post your queries there and usually expect a quick response.
The Verdict
Shopify customer service is easy to connect with and they're also quick to resolve disputes. Unfortunately, the same cannot be said for Etsy's support. So the final point will go to Shopify.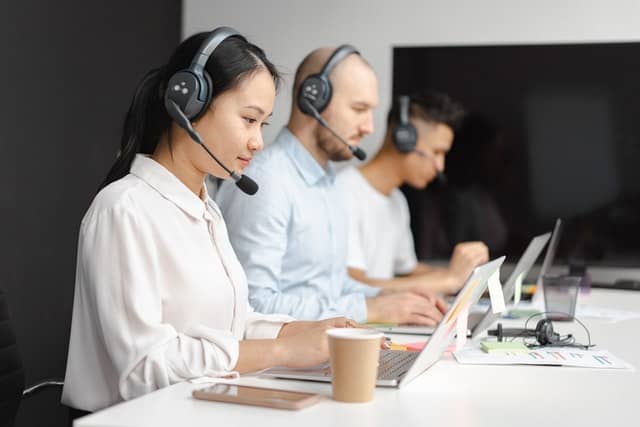 Shopify vs. Etsy: Side by Side Comparison
| | | |
| --- | --- | --- |
| Criteria | Shopify | Etsy |
| Features | Comes packed with eCommerce tools and features to make store management easier. | Offers some basic yet powerful tools for store management, but nothing too fancy. |
| Pricing | Has three pricing plans: Basic, Shopify and Advanced ranging from $29 – $299 | Regular plan doesn't charge a fee, while Plus Plan costs $10/month. |
| Payment Options | More than 100 payment gateways including Shopify Payments which does not charge an additional transaction fee. | Supports most of the mainstream payment gateways including PayPal, Gift Cards and Debit/Credit Cards. |
| Domain & URL | It's easy to buy a custom domain name for your Shopify store. | Your store comes under the umbrella of Etsy marketplace, so you can't buy a custom domain name. |
| User-Friendliness | Simple and intuitive UI, but slight technical knowledge can come in handy. | Also has a clean UI and doesn't require any technical knowledge. |
| Design Flexibility | You can fully customize the appearance and functionality of your site. | You can only customize your site logo, product images and descriptions. |
| Product Limit | There's no limit or additional charges to the number or type of products you sell. | Only allows handmade, vintage and unique products. You also need to pay $0.20 to add a new product. |
| Marketing and Branding | Requires more effort in marketing, but it's easier to create a brand. | Difficult to create a brand, but you do not require too much marketing. |
| Traffic and Exposure | You need to build a store from scratch and create an online presence. | You get access to an already established customer base. |
| Shipping and Dropshipping | Shopify Fulfilment Network for shipping and plenty of tools and apps to support dropshipping. | Shipping is fulfilled by 3PL services and is not the ideal platform for dropshipping. |
| Scalability | Perfect for all businesses regardless of size. | Not recommended for medium to large-scale businesses. |
| Security | A free SSL certificate is included in every plan. | Website management provides security to both buyers and sellers. |
| Customer Support | 24/7 customer support through live chat and phone. | 24/7 live chat is available but sometimes customer support isn't responsive. |
Who Is Shopify Best For?
Shopify is best for all types of businesses and for entrepreneurs who prefer having more creative control and aren't afraid of building a brand from scratch.
Who Is Etsy Best For?
Etsy is best for small-scale businesses and merchants who are looking for an already established marketplace and sell handcrafted, vintage, custom and unique items.
Can You Use Both Etsy and Shopify?
Yes, you can integrate Shopify with Etsy to migrate your store or keep running both of them at the same time! One of the key benefits of integrating Shopify to Etsy is that your inventory would get synchronized, making it easier to manage and use both platforms.
What are the Best Shopify and Etsy Alternatives?
Some of the most popular Shopify and Etsy alternatives are:
WooCommerce (WordPress eCommerce plugin)
Squarespace (Website building and hosting company)
eBay (Online marketplace)
Amazon handmade (An online marketplace like Etsy)
Big Cartel (Fully hosted eCommerce software for artists)
Wix (Free website builder)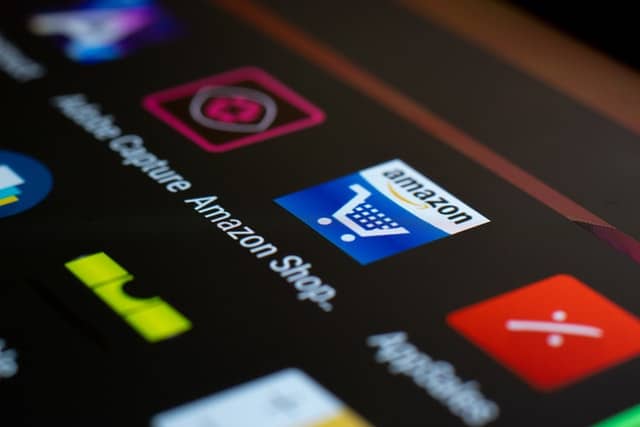 FAQs about Shopify and Etsy
How Much Profit Can I Make as an Etsy Seller?
Unless you have a creative spark, Etsy wouldn't really make you rich. 65% of sellers on the platform are earning less than $100 a year – which is fine if you're just selling there as a hobby.
However, if your bread and butter depends on your sales, then you'd need to put in the effort and develop an entrepreneurial mindset.
Although there are also sellers that make an average of $45,000 a year which is pretty great but obviously, you'd have to work extremely hard for it.
How Much Profit Can I Make as a Shopify Seller?
Shopify store owners are making an average of $3,897 per month, which (depending on where you live) is practically like a full-time income.
But like any other business, setting up a successful Shopify store also requires a tremendous amount of hard work and dedication.
Which Platform Is More Scalable, Shopify or Etsy?
Shopify is the more scalable platform because it allows you to sell almost any product you want. Plus, unlike Etsy, it doesn't charge you every time you add a new product.
Should I Sell on Etsy?
If you're good at making handmade products and would like to turn your hobby into a source of income, then selling on Etsy can be a great idea for you!
How Do I Integrate Shopify with Etsy?
You can integrate your Shopify store with Etsy using multichannel apps like LitCommerce or Etsy Marketplace Integration.
Is It Easy to Start a Business on Etsy?
Setting up a store on Etsy in itself isn't a problem. The process hardly takes 30 minutes, the real challenge is to meet their product criteria that only allow a custom, handmade, vintage, or unique products.
Shopify vs. Etsy – The Final Verdict
Comparing Shopify to Etsy isn't really fair because both platforms serve different purposes. One is an eCommerce website builder while the other is an online marketplace geared toward designers and makers.
With that said, Etsy only attracts a niche market due to the limited products you can sell on the site. On the other hand, Shopify allows you to sell almost anything.
Similarly, Etsy is fine if you just want to start a small-scale business or turn your pastime into a source of income. However, it isn't ideal for medium to large-scale businesses due to its restrictions.
The platform you choose mainly depends on your goals. If you have a creative spark and you want to have an established customer base, then Etsy is a great choice.
But if you don't mind starting from scratch and prefer more control over the design and functionality of your site, then you cannot go wrong with Shopify.
Lastly, if you choose Shopify and are thinking of starting dropshipping, then you can count on NicheDropshipping. 
From connecting you with reputable suppliers to private labeling your products, we can assist you in every aspect of your business.
So give us a call today to learn more about how our services can help you.