The world of eCommerce has grown by leaps and bounds over the years.
In 2021, retail eCommerce sales amounted to $4.9 trillion and that is expected to grow by 50% in the next 4 years.
Considering the numbers above, it's only natural that more and more people want to be a part of this rapidly growing industry.
But before doing that, you have to learn about its different business models and find what defines you.
So in this guide, we'll go over different types of eCommerce business models, their pros and cons, and much more.
Let's get right into it!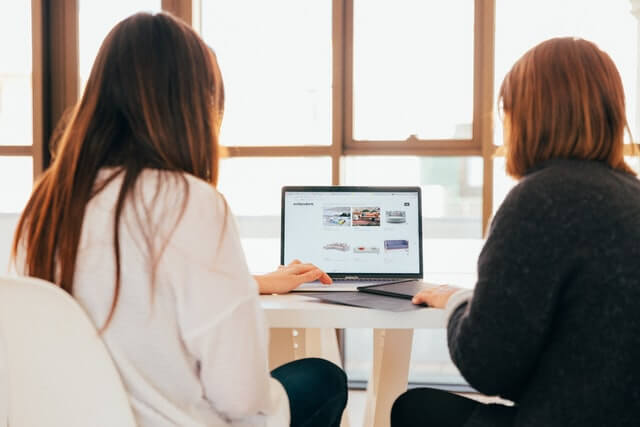 8 Different Types of Ecommerce Business Models
When we talk about eCommerce, most would think of an online marketplace or a site that connects buyers and sellers.
While the general idea is correct, the word eCommerce itself is just an umbrella term covering many different business models.
So let's go over some of the most common types of eCommerce business models.
1) Business-to-Business (B2B)
B2B is a business model in which one business sells its services or products to another business. Sometimes, the buyer might be the end-user but in most cases, they're conventional retailers and wholesalers.
B2B companies usually have a high minimum order quantity (MOQ) but charge a lower per-unit price in comparison to other retailers. Starting a B2B business also typically requires a high initial investment.
B2B Examples
Platforms like Alibaba where the majority of the merchants only sell products in bulk and the buyers are also usually resellers
An online security firm selling its security software to an eCommerce site to keep customer data and credit card information safe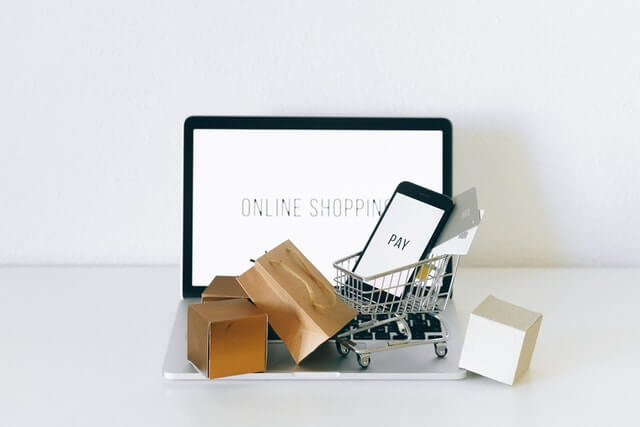 2) Business-to-Consumer (B2C)
B2C is what most people think of when they imagine an eCommerce business.
It's the traditional concept of online buying and selling between a business and an end-user.
B2C is one of the most common eCommerce business models.
Basically, anything you purchase from an online store as an end-user will be considered a B2C transaction.
B2C companies don't usually have a minimum order quantity, but their prices are slightly higher than B2B companies.
B2C Examples
Marketplaces like AliExpress and Walmart where most of the buyers are also the end-users
Online banking services like Payoneer and PayPal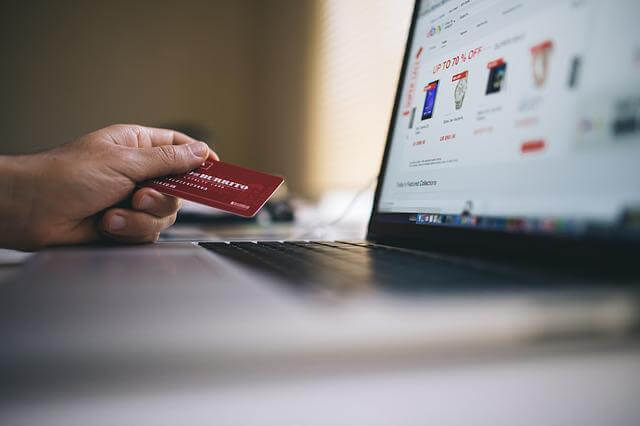 3) Business-to-Business-to-Consumer (B2B2C)
You now know the meaning of B2B as well as B2C – so what in the world is B2B2C? Well, it's simply a mix of both of these business models.
A B2B2C business interacts with customers using a third-party platform, rather than directly through their own brand.
Let's just say that there are three parties involved in a B2B2C business model. There's a primary brand, a middleman, and then the customer.
The customer knows they're buying from the primary brand, but they're connecting with them through a middleman, which in this case, is usually a platform.
B2B2C Examples
Selling on platforms like AliExpress, Amazon, or Etsy.
Google Playstore and Apple App Store.
4) Direct-to-Consumer (D2C/DTC)
D2C or DTC is a type of eCommerce business in which manufacturers directly sell their products to customers.
This sales strategy doesn't rely on retailers or distribution networks to help generate sales.
The D2C strategy has seen massive success over the years with sales expected to reach $175 billion by 2023.
We don't recommend beginners to start a D2C company because it is considered to be a more advanced business model.
But you can learn a lot from it and incorporate your knowledge into simpler business models like dropshipping.
D2C Examples
Shein — a leading Chinese eCommerce company that has become a leader in the fashion industry 
Dollar Shave Club — a lifestyle brand and e-commerce company that delivers subscription-based personal grooming products to customers by mail
Casper — a leading mattress brand for its amazing quality with reasonable prices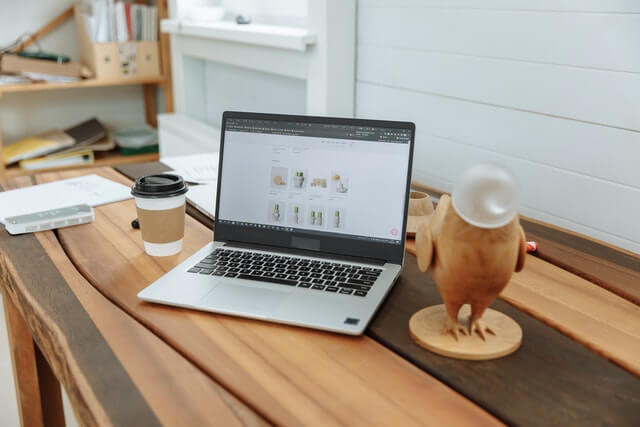 5) Consumer-to-Consumer (C2C)
A C2C business usually involves an online environment that enables customers to directly trade with each other.
Two of the most common implementations of C2C are classified advertisements and auctions.
The mainstream use of the internet has made C2C marketing quite popular.
Many platforms have emerged over the years to help users foster C2C interactions.
You can list the ads of your products on those platforms for other users to see and make offers.
C2C Examples
eBay and Craigslist are the most prominent examples of C2C platforms which accommodate online auctions.
Cryptocurrency exchanges like Binance allow online trading of cryptocurrencies among users.
6) Consumer-to-Business (C2B)
C2B is the complete reversal of the traditional B2C eCommerce business model.
In C2B, the consumer creates value for businesses by selling products and services for payment or other benefits.
The C2B model mainly caters to freelancers and independent contractors.
Let's suppose you specialize in building Shopify stores. If a business or an organization pays you to avail your services, then you (the consumer) are creating value for a business.
These are also the basic principles that the C2B business operates on.
C2B Examples
Businesses often use online C2B platforms like Upwork or Fiverr to connect with independent service providers.
Photographers selling their images to online sites.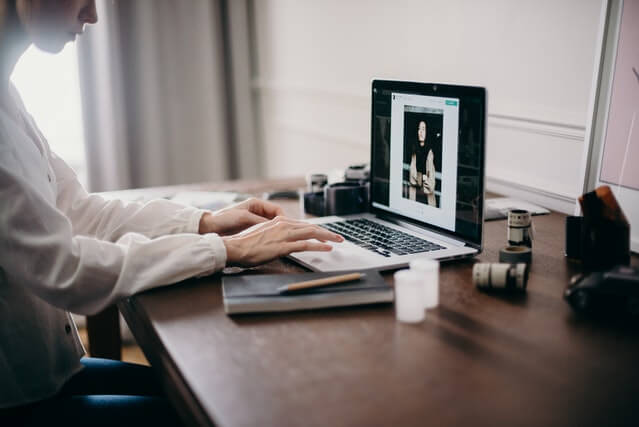 7) Business-to-Government/Administration (B2G/B2A)
B2G refers to a business model in which businesses sell products and services directly to any government entity.
It can be a small business that provides IT support, or a full-fledged military equipment or aircraft manufacturing company.
The problem with B2G businesses is that getting a contract from the government isn't easy. Each government agency has its own different rules for selecting sellers.
So if you want to start a B2G business, then you would need a good understanding of the government procurement process.
But if you do get lucky then you can even score billion-dollar deals.
B2G Examples
Lockheed Martin is a business that sells aerospace products and other cutting-edge technologies to the government.
Government paying to use a video conferencing software like Zoom.
8) Consumer-to-Government/Administration (C2G/C2A)
C2G is like the opposite of B2G but just with a small difference.
In this business model, the consumers are providing value to the government by offering a product, service, or information.
However, the transaction is still initiated by the government as a way to provide relief to the citizens or to ease its operations.
Note that the meaning of a C2G business model deviates from the traditional concept of eCommerce.
It doesn't always involve a buyer and a seller, but it could be used for any transaction between a citizen and the government.
C2G Examples
A citizen sharing information or selling services to the government.
Using the electronic voting system to cast your vote without having to file paperwork or visiting a polling unit.
6 Different Types of eCommerce Revenue Model
Once you've found a suitable eCommerce business model, the next big step is to pick a revenue model.
Your choice of revenue model mainly depends on how you want to handle your inventory and source the products.
So let's go over 6 different types of eCommerce revenue models, their pros and cons along with some success stories to motivate you.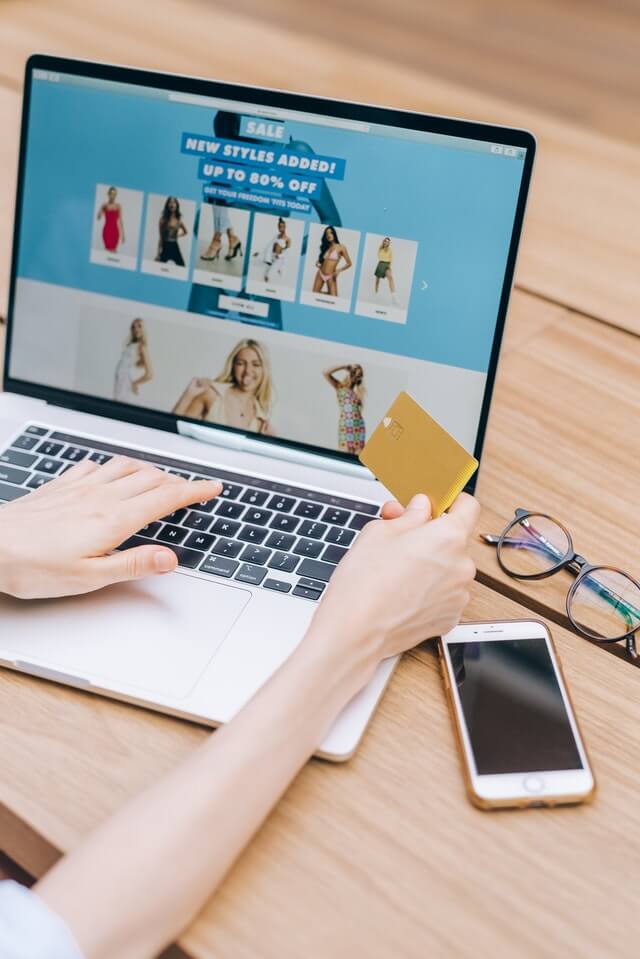 1) Private Label
Private label refers to procuring an original product from a third-party manufacturer and then selling it under the name of your own brand.
As a private label retailer, you can modify and enhance the product according to your needs and the supplier will exclusively sell it to you.
What makes a private label a great choice you're creating your own brand. This gives you more freedom over the pricing strategy and allows you to get a better margin.
So if you have the idea for a kickass product but do not have the funds to manufacture it, then private labeling would be a perfect choice.
All you need to do is find a reliable company that you can send your prototype to and get the product produced according to your desired specifications.
You can then sell the product on a marketplace like Amazon or launch your own ecommerce store on a site like Shopify or WooCommerce.
Pros
Full control over product specifications
Better quality control and creative freedom
The chance to build your own brand
Easier to bring customer loyalty
Stand out among other competitors
Cons
Normally needs a high initial investment
Requires more time and planning to develop
Building brand awareness can be challenging.
Success Story
AmazonBasics is a private label that started in 2007 by selling inexpensive electronics and batteries. Today, they sell everything from tech accessories to kitchen gadgets and in between.
It has gone on to become one of the bestselling private label brands on Amazon. The reason behind its success is the affordable yet high-quality products they sell to customers.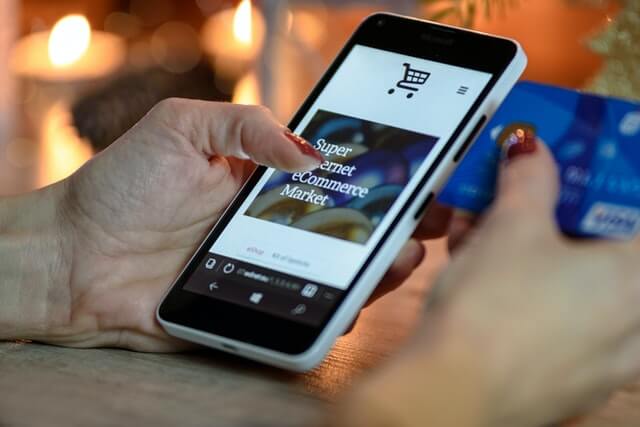 2) White Label
Private label and white label are often used interchangeably. But the key difference between the two is that white labeling doesn't give you much creative control.
The specifications of the products are already defined for mass production without any branding and sold to multiple retailers.
However, you can still add your own branding to white label products and resell them at a higher price.
The startup cost for selling white label products is usually low and some suppliers even offer them without a MOQ.
But the biggest drawback is that you lose control of the product features.
Moreover, it's hard to stand out because many other competitors are probably already selling the exact same product with different branding.
On top of that, most of the suppliers also only offer limited customization options for branding, making it even harder for you to create a unique brand.
Pros
Easier to start as products are readymade
Add custom branding and sell products at a higher price.
Doesn't require a high upfront investment
Suppliers often sell white label products without a MOQ.
Quickly expand your catalog with branded products
Cons
No control over product features
Difficult to stand out among competitors
Packaging often looks generic
Success Story
There's no particular success story to share for white labeling business models because, at the end of the day, you're just selling generic products labeled with your own packaging.
However, it's still a step in the right direction, and if you can find the right white label products, then you can potentially generate a ton of money.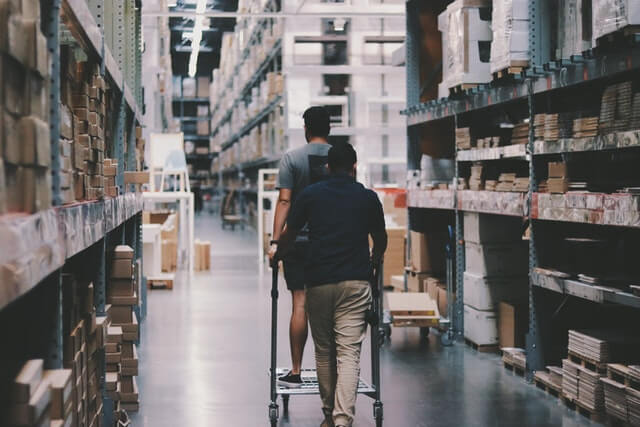 3) Wholesaling Model
Wholesaling is another business model that requires a huge investment.
Aside from purchasing products in large quantities, you also have to invest in warehousing space to store them.
After that, there are also other obstacles like inventory management, keeping track of the orders, and much more.
Wholesales act as an intermediary between manufacturers and retailers/distributors.
The wholesaling revenue model is normally used by B2B businesses.
This means that you'll probably sell your inventory in bulk to other businesses at a discounted price.
One of the biggest advantages of wholesaling is that your revenue will grow faster once you establish a good relationship with the retailers due to the recurring orders.
Pros
You can sell your products in bulk.
Revenue grows faster and more consistently.
Get recurring orders.
Easy to sell out your inventory
More bargaining power with retailers
Cons
Requires a huge initial investment
You might have to invest in warehouse space.
Risk of not selling out the inventory
Success Story
Alex Monroe is a well-renowned name in the fashion jewelry industry.
They've been around for more than 30 years, and during this period, they've partnered with The Victoria, Disney, Kew Gardens, and many other brands and companies.
The success of this wholesaling company comes from the fact that it has never lost sight of its core value which is to sell handmade nature-inspired jewelry.
4) Dropshipping Fulfillment
Dropshipping is a fulfillment method in which you do not store an inventory.
All your orders are directly fulfilled by the supplier, so the only thing you have to worry about is sourcing the products.
The way you make money from dropshipping is by keeping a specific profit margin on each sale.
So let's say that if you're sourcing the product from the supplier for $30, you can sell it for $36 in your store and keep a 20% margin.
If you want to grow as a dropshipper, then we can help you build a brand through our private label dropshipping services.
Pros
No need to store the inventory
Can be started with a minimal initial investment
Easy to manage and automate your business
Test new products with less risk
You do not have to fulfill the orders.
Cons
Quality control can be a problem.
Potential stock shortages from supplier
Less profit unless you go for private labeling
Customer service can be challenging
Success Story
Mooshe Socks is a famous dropshipping store that sells socks with cute designs imprinted on them.
They prove that you don't always need an out-of-the-box idea to become famous.
Creativity and good marketing skills alone are enough to run a successful private label dropshipping business.
5) Print on Demand (POD)
Print on Demand is another order fulfillment method and a type of white labeling.
It's basically getting custom designs printed on different products like t-shirts, mugs, and hoodies and then selling them under your brand name.
There are numerous Print on Demand (POD) sites and companies like Printify and Printful that can help you achieve that and even fulfill the orders for you.
The reason why POD businesses are growing in popularity is that it is also a low-risk model.
It works on the principles of print after the consumer places an order.
So you can sell custom products without having to worry about managing the inventory.
Pros
Start with minimal investment
No headaches of inventory management
Hassle-free order fulfillment
Build a brand by selling custom designs
Little to no risk
Cons
Restricted to selling specific products
Limited control over print quality
Low profit margins
Success Story
Printful is one of the most popular names in the POD business. It was founded in 2013, and since then the company has been catering to more than 200,000 customers.
The reason for their success is their variety of printing options, quick shipping times, and obviously, the high-quality prints.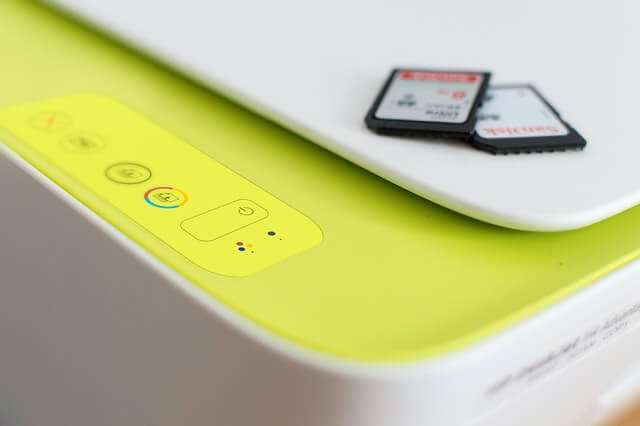 6) Subscription-Based Model
Subscription-based revenue model has been growing in popularity lately.
The idea behind it is to deliver products for a fee to customers at scheduled intervals.
These intervals are usually weekly, monthly, or sometimes yearly – depending on what the customer prefers.
Picking products for a subscription-based model is the most challenging part.
The most common product categories for a subscription model are fashion, beauty, and food.
Over the years, the subscription model has become quite popular among D2C businesses.
Pros
Establish a good customer relationship
Predictable income due to recurring orders
Customer retention is easier.
Opportunity to explore untapped markets
Receive consistent orders regardless of the season
Cons
Difficulty maintaining customer interest
Sudden cancellations can disrupt the flow of income.
Earning customer trust for the initial subscription
Success Story
Dollar Shave Club is the best example of a D2C brand. They became famous not just for selling razors but for providing men with an affordable and convenient way of self-grooming.
They understood that shaving is a routine, and going to the market to purchase razors every other week can be a hassle.
So they grabbed the opportunity and introduced a subscription model to make it easier.
How to Choose an Ecommerce Business Model?
There's a simple formula to choose an ecommerce business model.
The first thing to decide is your budget, the type of product you want to sell, and whether it's a digital service or a physical good.
Then think about who you want your target audience to be. Will it be other businesses or consumers?
After that, ask yourself how you want to deliver the product?
Find an answer to these questions and choose an eCommerce business model which checks all your boxes.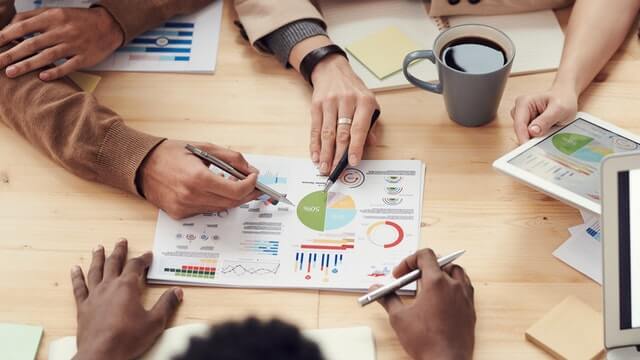 FAQs about Ecommerce Business Models
What Are the Best eCommerce Business Models for Small Businesses?
If you're starting an eCommerce business with low investment, then the following models will be best for you:
Dropshipping
Print on Demand
White labeling
Which Ecommerce Business Model Is Most Profitable?
Private labeling is one of the most profitable eCommerce business models. The reason is, it allows you to stand out among other competitors by creating your own brand.
How to Start a D2C Brand?
D2C businesses have seen massive growth over the years. The reason for that is the control, brand clarity, and high-profit margin this model offers. If you're also planning to start your own D2C brand, then here are some things to keep in mind:
1) The Perfect Idea
Your idea doesn't have to be unique, but it should be worth building a business around. You can even go for everyday products as long as you're solving a problem and have a unique selling point.
2) Market Analysis
Conduct an in-depth market analysis before you jump the gun. Study existing businesses with similar ideas and learn about their strengths and weaknesses. Then determine how you will stand out from them.
3) Target Audience
Running a successful D2C business is all about forming a connection with your audience. So make sure you know exactly the audience you're planning to target.
4) Brand Message
Your top priority is to build a trustable brand identity; for that, you need to clearly define the goals and values of your brand. Give potential customers a reason to buy from you and show that you aren't just here for the money.
5) Killer Marketing Strategy
D2C brands do not take the help of a middleman or a distribution network. So you need to make sure that you have a solid marketing strategy to capture the attention of the audience. Keep in mind that this will also cost you a ton of money.
How to Choose between White Label and Private Label?
There are multiple factors to consider when choosing between white label and private label. However, the most important is the type of product you're planning to sell and your experience.
If it's unique from the generic products already being sold in the market, then go for private labeling.
But if you're a beginner in the industry and haven't grasped the principles of product development, then white labeling would be better.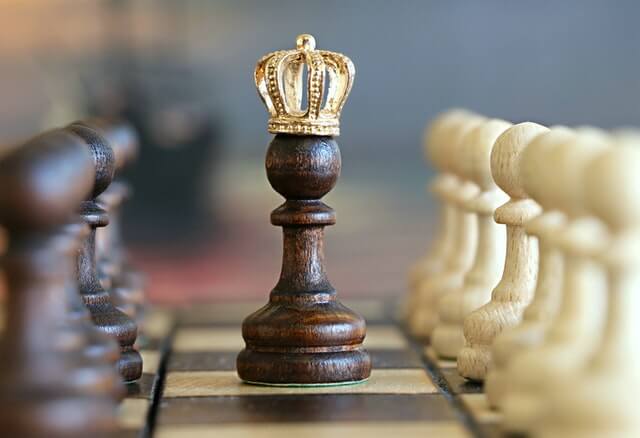 How to Choose between Dropshipping and Print on Demand?
Dropshipping vs. Print on Demand is a common debate because both are low-risk business models. Deciding which one to go for mainly depends on your long-term goals.
If you're fine with selling limited products and have the creativity to frequently come up with a customized design, then POD will be a great choice.
But if you want to keep your options open and are willing to explore new trends and scroll through thousands of products, then dropshipping would be the better option.
What Is the Most Affordable Ecommerce Business Model?
Dropshipping and Print on Demand are unarguably the most affordable eCommerce business models. The reason is that neither of them requires you to keep an inventory, and your orders are also directly fulfilled by the supplier.
Final Thoughts
Ecommerce is a huge industry and there's a lot to learn for beginners.
Before you jump into it, you need to pick a business and revenue model that suits your goals.
We hope this post provides you with the knowledge you need to make these decisions.
With that said, regardless of the eCommerce business model you choose, you'll still need a supplier to source products.
This is where NicheDropshipping comes in. We can help you with product sourcing, warehousing, and more.
So feel free to give us a call, and our agents will further guide you about our services.