Dropshipping is a great way to enter into the world of eCommerce.
It is a low investment and low risk business model, which is also the reason it has captured the attention of the masses worldwide.
But if you wish to grow and outlive your competition, then sooner or later you need to think about scaling up into a brand through private labeling.
The recent success of D2C brands proves that creating a unique brand identity can do wonders for you.
This is why if you're looking for some inspiration then you've come to the right place.
We've compiled a list of the 35 best D2C brands that can help you get some fresh ideas for your transition into a private label brand.
So let's dive straight into it!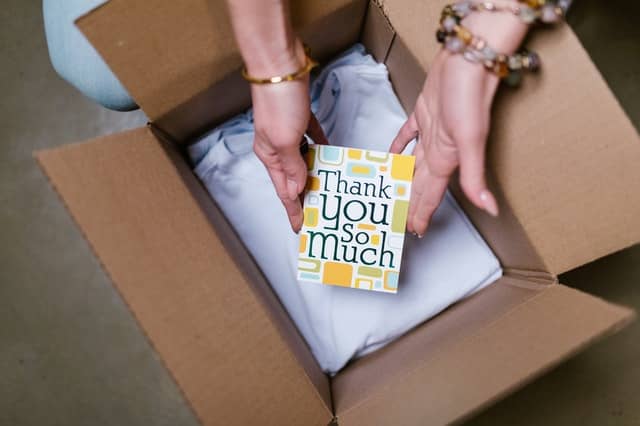 Home Furniture and Decor D2C Brands
Home furniture and decor can easily qualify as high ticket dropshipping products.
So if you're planning on choosing this niche, then the follow D2C brands are a great example of how to attract the customers:
Casper
Buying a mattress shouldn't be that hard but apparently, it was until Casper came along. They pack their mattresses in a box and directly deliver them to your doorstep.
In addition, they also offer free shipping and returns and a 100 day trial period. Most mattress stores don't offer these facilities, which is exactly the reason Casper reigns at the top of the industry.
But their success isn't stopping them from getting better. They are constantly incorporating the feedback from their customers to further improve their services. Plus, they also know how to make funny sleep jokes!
Art Lifting
Hanging artwork in your home can be one of the best ways to enhance the appeal of your interior.
So if you're looking for quality paintings then Art Lifting manages and promotes talented professionals who create breathtaking portraits.
Art Lifting understands that it's common to feel skeptical while purchasing art that you haven't seen before. This is why they offer a free exchange and return policy!
Bob's Discount Furniture
Looking for comfortable and stylish furniture to add to your living space? Well, Bob's Discount Furniture has all the variety that one could possibly need..
Their furniture isn't only luxurious but it's also sustainable. In addition, their mission is to offer low prices that even an average person can easily afford.
Brosa
If you want customer designer pieces at a low cost, then Brosa is an Australian company that can help you get the best bang for your buck!
Brosa is also quite interactive with its customers as they take votes on different designs every month and ask their customers which one's the best so they can turn them into a reality.
This approach is one of the core reasons behind their success as they only produce furniture that their audience likes and are likely to purchase.
It can also be a great strategy to adapt for your private label dropshipping business.
Sleep Eve
If you're not able to find the perfect mattress at Casper, then Sleep Eve is an alternative that can help you get the good night's sleep that you deserve.
They focus on simplicity so don't expect their design to be anything flashy.
What makes them stand out is that they offer free pick-up returns and delivery services.
Interior Define
Sofas are an essential part of your living space, but more often than not, it can be difficult to find the perfect match.
And that's exactly the pain point this D2C brand capitalizes on. If you're unable to find the right design and color at traditional retailers, Interior Define has got you covered.
They give you the option to go for custom sofas that are both comfortable and affordable.
Plus, they'll also deliver them right to your doorstep!
Daily Accessories D2C Brands
You don't always have to think outside the box. With great marketing and quality, even daily accessories are also enough to help your brand succeed.
Take a page from the book of these D2C brands to learn how you can also do it: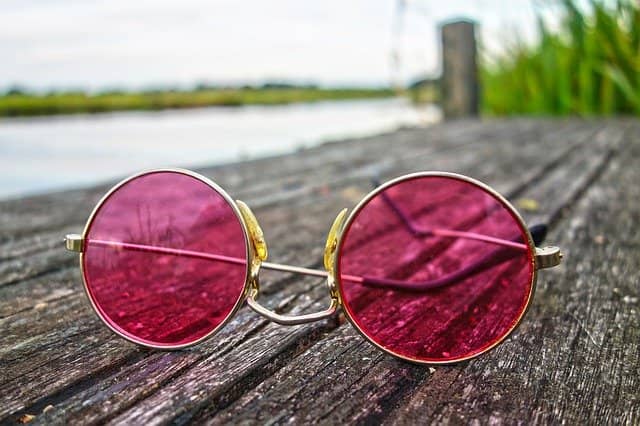 Warby Parker
Just because you wear glasses doesn't mean that you can't look stylish. It's all about choosing the right frame that goes along with your face cut and personality.
But unfortunately, people dread the idea of picking a frame due to how difficult it is. This is where Warby Parker has got your back!
Their team is dedicated to providing you with gorgeous designs that you can test out for free in your home! You can select from up to 5 frames and pick the one that you prefer the most.
What's even better is that they also offer free shipping!
If you're interested in this niche for private labeling then we already have you covered with the best sunglasses suppliers.
Beltology
Belts aren't just there to help you hold up your pants, they are in fact an important part of a men's attire. Whether you're wearing formal or casual clothing, belts can elevate your dressing and make you look classier.
Beltology understands this and they had this exact mindset while opening their D2C store. They sell high-quality belts that are made to last and have a vast selection for you to make the right choice with your clothing.
And if you don't like the product you've purchased, you have 100 days to exchange or return it. But they do charge you for the returns.
Bombas
Comfortable socks can make our day so much better, and that's exactly what Bombas is here to provide you with. This D2C store shows that simplicity goes a long way and you don't always have to sell something fancy to succeed.
They also show great commitment towards customer satisfaction and have a no questions asked return policy. The only thing they request is to at least wash the worn socks before returning them, which sounds more than reasonable.
What will they do with the returned socks? Well, they're going to donate it to someone needy. Although they don't just give away used socks.
Overall, this is the kind of customer service that eCommerce businesses need nowadays to survive in the competition so Bombas is truly a store to take inspiration from.
David Kind
Struggling to find the perfect frame? Well, David Kind can also help you buy premium frames with no markup.
They understand that buying a frame online can be a bit tricky because you can't be sure if it'd look good on you. This is why they offer free delivery where you can pick six frames to try at your doorstep.
And in case you're wondering if you don't like any of the frames you've tried, there's no obligation to buy. They won't charge you a penny.
Brilliant Earth
This may not be the cheapest product on this list, but the goal of Brilliant Earth is to make it easy for you to buy diamonds.
You don't have to worry about getting ripped off thousands of dollars.
They also incorporate the highest industry standards and source their diamonds ethically from mines.
MVMT
Preparing for an occasion? Your attire is simply incomplete without wearing a watch. And we're saying this irrespective of gender because watches look just as good on a woman's hand as they look on a man's.
And don't worry, we aren't asking you to spend thousands of dollars on Rolex because MVMT sells elegantly designed, premium watches that can stand the tests of time.
So if you are always afraid of getting scratches on your watch, with MVMT, this would be the least of your concerns.
Clothing and Footwear D2C Brands
Do you want to convert your love for fashion into a brand?
Here's a list of the best D2C clothing and footwear brands for fashionistas to learn from: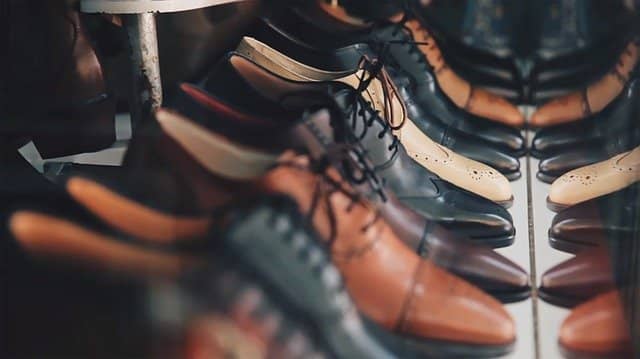 Allbirds
The quality of footwear is one thing that you should never compromise on. It can not only make your day disastrous but can also leave you in a world of pain if worn for too long.
This is what Allbirds capitalizes on. They're a New Zealand-based -based company that provides sustainable and comfortable footwear without breaking the bank.
Their shoes are made from a natural material named merino wool and are durable enough to last for years. And we know, buying shoes without trying them first is a risky decision.
This is why Allbird offers a 30-day checking warranty. During this period, if you're dissatisfied with your purchase, you can return them free of cost, no questions asked even for shoes that were worn outside.
Not many footwear companies display such a high level of commitment towards customer satisfaction, so kudos to them!
Everlane
Original cashmere sweaters exhibit class, but they can be a bit pricey and there are also chances that you might get scammed. This is where Everlane comes in.
They design cashmere sweaters in-house and sell them for as low as $100.
Their products also arrive neatly in an envelope and they don't charge anything extra so it really is as good as it sounds.
Bonobos
Well-fitted clothes don't only feel comfortable but can also elevate your personality.
So if you happen to be looking for them, then Bonobos is a clothing brand that can help men find the perfect fitting.
And if you feel skeptical about ordering clothes online then don't worry as they offer free shipping and return policy.
In addition, their customer service is also top-notch and is always ready to clear all your confusion.
Alternatively, here's also a list of reliable fashion suppliers if you want to start dropshipping in this niche.
AdoreMe
Want to flaunt your sexy beach body? AdoreMe has got you covered with its extensive range of premium selection of lingerie and swimwear.
They also offer free shipping, member rewards, as well as an easy exchange policy. What more could you ask for?
American Giant
If you want your clothes to last a lifetime, then you cannot go wrong with American Giant.
They have a strong brand identity and are known for their high-quality clothing for which they offer a lifetime guarantee.
And if the clothes you receive don't meet your expectations, you can easily return them for free. They offer free shipping for orders over $75.
AYR
Finding the perfect clothes isn't easy, that's why here's another D2C clothing brand that can help you stand out.
AYR sells practical and quality clothing that you can wear throughout the year.
They also offer hassle-free return and exchange policies within the first 30 days of purchase.
Cosmetics and Personal Care D2C Brands
Cosmetics and personal care niche is evergreen with countless private label stores already operating under it.
Being successful in this niche is all about building and retaining the trust of your customers.
So learn how the best cosmetic and personal care D2C brands have done it: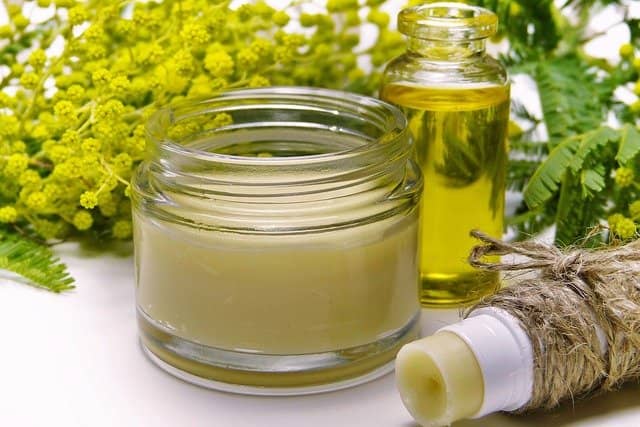 Dollar Shave Club
Razors are an important part of a men's personal care regime. No wonder you see so many ads of athletes advertising them.
If you prefer maintaining that clean look throughout the year, then you probably often find yourself forgetting to buy new blades.
Well, Dollar Shave Club can solve that problem for you as they offer a monthly subscription service in which they'll deliver affordable and high-quality blades right at your doorstep.
So those nasty razor burns are the last thing you need to worry about!
Harry's
Finding the right razor shouldn't normally be a challenge. But at times, it can become one, especially if you can't decide whether you want a razor with a vibrating head, three aloe strips or one that has ergonomic gripping areas.
Fortunately, Harry's has all the shaving products that you need and more. Their blades are also high-quality and affordable so it's easier for you to stock them.
Glossier
Tired of trying different skincare routines but still not satisfied with how your skin looks?
Glossier is a D2C brand that can help you get that natural glow on your skin.
They're going to help you embrace all your imperfections and allow you to attain that picture-perfect look that you've been longing for!
Julep
Fond of trying different makeup accessories and cosmetics? Julep makes that even more exciting by sending you a customizable monthly box.
Simply pick the products that you want, the frequency and enjoy free shipping!
The quality would also be the least of your worries as Julep always maintains a high standard.
Madison Reed
Changing the color of your hair is the perfect way to rock a fresh look. But poor quality hair dyes can do more harm than good. And professional hair colors can put a huge dent in your pocket.
So if you're looking for both affordability and quality at the same place then Madison Reed offers a one-stop solution to all your problems.
And for-first timers who are looking for some guidance, Madison Reed has a dedicated stylist who can provide them with all the info they need.
Quip
Most people ignore dental health until they have to spend thousands of dollars on dental implants. So why wait that long?
Quip understands the importance of oral hygiene by selling smart, electric toothbrushes that come with a lifetime warranty.
You don't have to worry about placing an order for a new head either as their automatic ordering system takes care of that after every three months.
Fitness and Nutrition D2C Brands
Fake vitamins, unhygienic food and ingredients can cause significant harm to your body.
This is why people always prefer purchasing fitness and health-related products from reputable brands.
Here are some fitness and nutrition D2C brands that show you how to win the trust of the customers: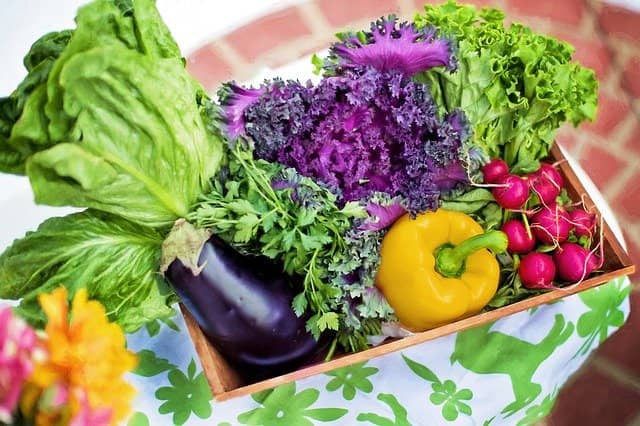 Blue Apron
A nutritious meal is important after a long day to give our body the energy boost it needs. With so many restaurants selling processed food out there, it has become incredibly challenging to maintain a healthy diet.
This is why Blue Apron is on a mission to help you meet your fitness and nutrition goals by sourcing fresh ingredients. They also put a delicious recipe together and deliver it right to your doorstep.
So if your daily work responsibilities have made it difficult for you to keep a track of your health then Blue Apron can change that!
Aloha
There's a common misconception that only bodybuilders need protein powders, however, that cannot be further from the truth. Protein is an important macronutrient that our body requires regardless of our age.
So if you aren't able to get enough protein through natural means, then it's fine to substitute it with the help of protein powders.
Aloha sells quality plant-based protein powder in case you're planning to buy one. However, they don't offer a refund or return policy like most brands on this list. But considering it's edible, we understand their strict policies.
Graze
Snacking can be a great way to stay focused but the problem starts when you overindulge. Needless to say that eating a whole jar of cookies in one sitting isn't good for your health by any means.
But we don't blame you considering the fact that it's hard to find a healthy snacking alternative. This is why we have added Graze to this list.
They make healthy snacking hassle-free by delivering delicious snacks to your doorstep. All you have to do is share your likes and dislikes with their team and they'll take care of the rest!
Hungry Harvest
Looking for fresh vegetables and fruits to add to your diet? Don't worry about going all the way to the store.
Hungry Harvest can directly deliver farm-fresh produce right at your doorstep.
Noble Brewer
Most "big" brands of beer charge a hefty amount of money per bottle only to serve you with diluted crap.
There are plenty of small breweries that do a much better job, but the only reason they aren't known is due to lack of marketing.
So if you want to give them a shot and save your money at the same time then Noble Brewer's beer subscription box would be the perfect choice for you!
The box contains beer bottles from different small breweries for you to try without even stepping out of your home.
Pact Coffee
Most of us can't start our days without a hot cup of coffee. If you're looking for a brand that's above the average, then Pact Coffee provides ethically sourced coffee.
And if you often forget to restock, then they also have an automated delivery system to make sure your supplies never run out.
Ritual
Vitamins are important for our body, but fake vitamins are the last thing that you want to take. This is why if you're especially ordering vitamins online, you have to be extra careful.
Ritual makes it easy for your body to get the vitamins it needs by delivering them to your doorstep.
Not only that, if you're confused about which vitamin to take, then they've also simplified that with their vegan all-in-one vitamin.
Luggage and Travel D2C Brands
There aren't many dropshippers out there who operate in the traveling niche. This is exactly what makes it worth considering for private label dropshipping.
Learn from these D2C brands on how they help their customers prepare for their adventures: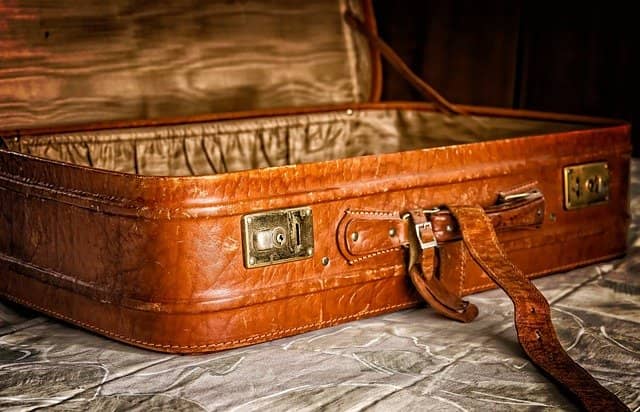 Away
A poor-quality suitcase can become a burden for you while traveling. It can get rough from the edges and even tear and break over time.
This is why if you're looking for a reliable companion then Away provides you with modern suitcases that come with a lifetime warranty.
They have plenty of compartments to meet your needs and there's also a free trial of 100 days to take the bag for a test drive.
Take your time to travel with it, and if you aren't satisfied, you can return it with no questions asked.
This shows how much they trust their products and the overall satisfaction they wish to provide to their customers.
Cotopaxi
Cotopaxi sells apparel and outdoor gear to help you prepare for your adventures.
They sell jackets, hoodies, bags, pouches and pretty much anything that you would require during your travels.
Ernest Alexander
Looking for bags that are made to last? Ernest Alexander believes in the idea that our personal items and clothes directly represent us, so they should be stored with care.
This is why they provide bags made of high-quality and durable material which is made to last.
Tortuga
A spacious backpack can significantly improve your traveling experience. Unfortunately, most of the bags you'd find in the market lack the flexibility that you're looking for.
Tortuga can help you find the perfect backpack for your trip that will not only compliment your style but also your traveling needs.
FAQs about Direct to Consumer or D2C Brands
What is a Direct to Consumer Brand?
D2C companies have become massively popular over the years with sales expected to reach $175 billion by 2023.
A direct to consumer brand is a business that directly sells its products to customers without involving any middlemen or distribution networks.
You wouldn't find such brands listing their products on sites like Walmart or Target.
The products can instead be directly purchased from their web store where you can place an order.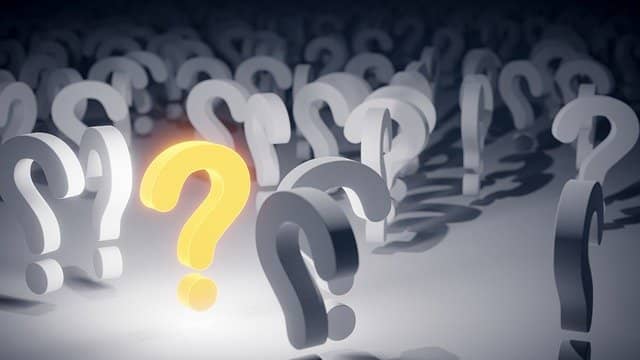 How Does a D2C Strategy Work?
It's common to wonder how a D2C strategy works since you can't rely on a distribution network to help you get sales.
Well, like any other business, the key to making your D2C business successful is by having a solid marketing strategy.
However, there are also a couple of other things that you need to be knowledgeable about which especially includes product shipping and handling.
If you're able to efficiently manage all of that, then you can make your D2C strategy work. After all, it does offer you more control on your business and allows you to work independently.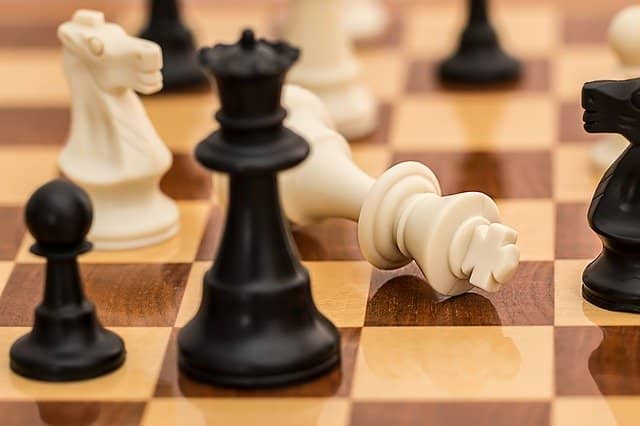 What Makes a D2C Brand Successful?
Making a D2C brand successful requires a high degree of knowledge and resources. This is the reason that not many entrepreneurs consider going on this route.
First of all, since you are not relying on a distribution network, you need to learn all about it on your own. This includes dealing with customs-related issues, product packaging, handling and much more.
On top of that, you also have to work on your marketing strategy by making yourself visible on search engines like Google and on social media platforms.
Lastly, you also need to pick a niche that would make you stand out and give you the edge that you need over your competitors.
If you're able to get all of the above right, then there's nothing that can stop you from running a successful D2C brand.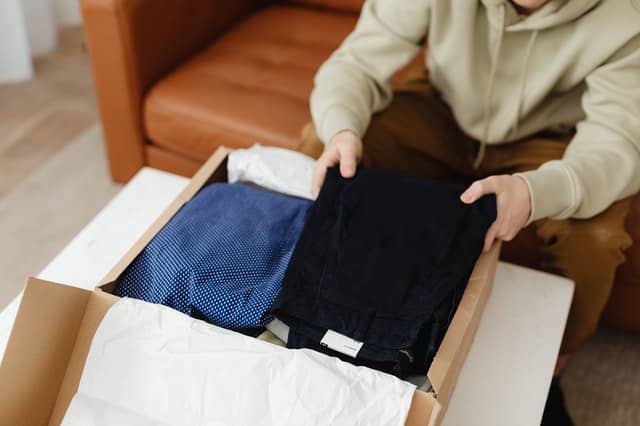 What Are The Pros of a D2C Brand?
Wondering the reasons behind the rising popularity of D2C brands? Well, here are some of the pros that this business model offers: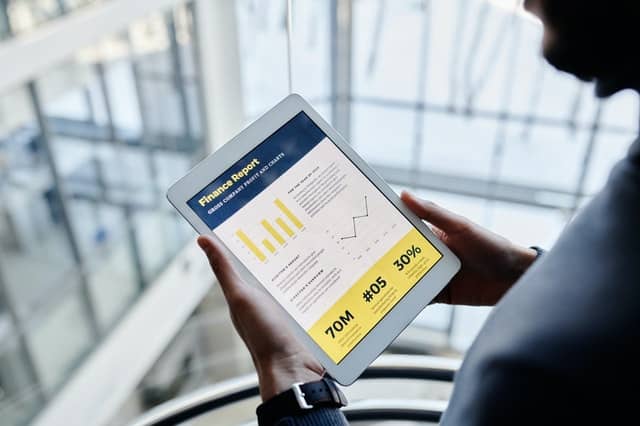 Maximum Control
Among dropshipping and other eCommerce business models, D2C brands have the most control over their reputation. The reason is that you're not relying on a third-party distribution network.
So you can make sure that your customers receive the products they have ordered in perfect condition. Which in turn, would help you bag some positive reviews.
Better Customer Relations
In a D2C business, you're directly dealing with your customers and have more control over their experience.
You can incorporate their feedback directly to set your store in the right direction.
This in turn would highlight the efforts you're making which will help in improving the overall customer loyalty.
Access to Customer Data
Customer data is one of the most valuable assets for businesses nowadays.
It provides you with quality information such as their name, location and email address.
This in turn can help you further optimize your marketing strategy as you would have more information about your audience.
Cheaper Product Prices
Retailers always sell their products at a high price to make a profit. That is the reason they purchase products in bulk quantities.
But in a D2C brand, you can directly sell those products at the lowest price to your audience.
This will attract more customers to your business and at the same time, you wouldn't have to depend on a retailer to buy from you.
Higher Profit Margins
Retailers purchase products at cheap prices and sell them for profit. When you're running a D2C brand, you could be the one to enjoy those profits.
Even if you offer a low price to your customers, you can still keep a significantly higher profit margin than what you'd get while dealing with a retailer.
What Are The Cons of a D2C Brand?
Despite the growing success of D2C brands, they do come with their fair share of cons. Here are a few of them: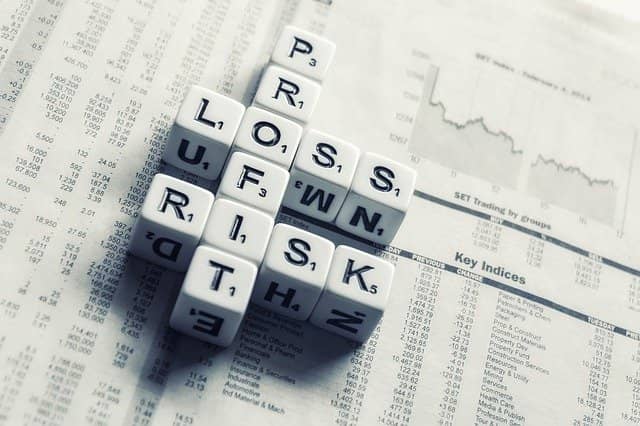 Security Risks
Nowadays cyber-attacks have become far too common and running an online business is all about earning the trust of your customers.
So you need to be extra careful with their data and make sure that your website is fully safe and secure.
This can be quite difficult for people who aren't tech-savvy and you'd need to hire an expert to add layers of security to your site.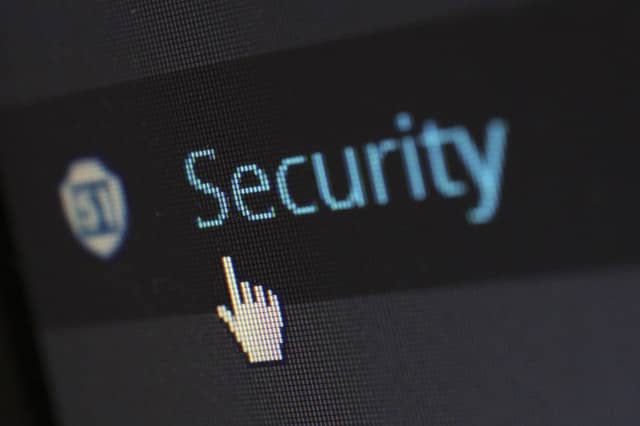 Supply Chain Issues
Managing the supply chain isn't easy by any means. You're fully responsible for making sure that your customers receive their products on time.
Aside from the regular operations of your business, this is a whole different department that you'll have to look into.
Order Cancellations
Distribution companies save a lot of time and shoulder a huge burden by helping you with order fulfillment. However, you don't have that in a D2C brand.
Order fulfillment is already quite difficult as is, and if someone cancels midway through the delivery then that would only waste your time and resources.
Shipping Logistics
Managing the shipping logistics is one of the most challenging aspects of running a D2C brand. Product labeling, packaging, shipping, there are plenty of things to take into consideration.
So you need to hire a reliable and experienced team if you want your business to run smoothly.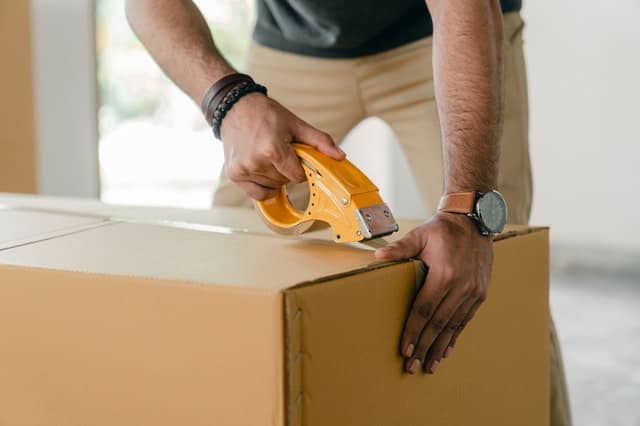 Various Expertise
You may have guessed by now, running a D2C brand requires various expertise and it's not only just about choosing the right niche.
From supply chain to shipping logistics and security, you need expertise in various aspects – which can be quite difficult to manage especially if you lack experience.
Final Thoughts
The massive success of D2C brands shows how profitable forming a unique business identity can truly be.
This is exactly the reason we encourage dropshippers to launch a real brand.
If you don't know how to get started then NicheDropshipping has got you covered.
With our expertise in private labeling, we can source and custom your products to help you stand out in the sea of competition.
So contact us today to learn more about how our services can help you!