Anyone can launch a dropshipping business – but growing it to reach your desired revenue is a different story.
There's so much competition out there, that it's easy to hit a plateau. And the worst part is, you might not even know what you're doing wrong.
This is why if you're wondering how to grow a dropshipping business, then this guide has all the info that you need.
We'll not only share some tips and marketing strategies you can follow but also highlight the common mistakes you need to avoid.
Without further ado, let's get right into it!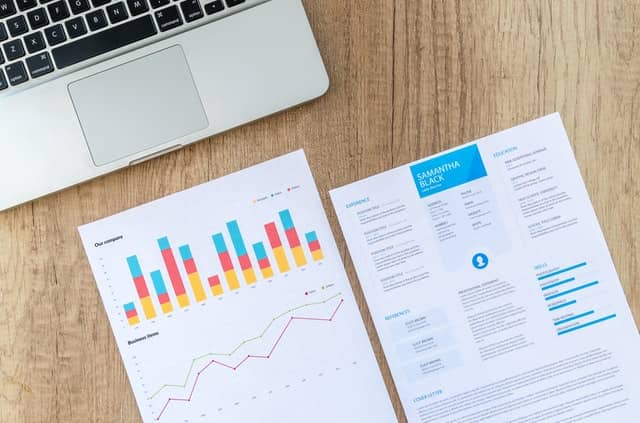 How to Quickly Grow a Dropshipping Business?
If you've recently launched your dropshipping business, then the following are some ways to speed up its growth:
Build a Brand
If you're truly serious about this business, then we recommend that you focus on building a brand. There are a ton of general product stores out there selling similar products.
Even if you're selling the same product as them, packaging it differently through private labeling can enhance your credibility.
This alone would give you a huge boost over your competitors and you can then market yourself as the authority in that particular niche.
Create a USP
Once you decide to build a brand, the next thing is to plan how you are going to further differentiate yourself from your competitors.
For this, you need to create a unique selling point (USP). Contrary to what most people think, a USP doesn't always have to be something too complicated.
You could market your product as the "lowest-priced" or "best quality" and whatnot. Note that your choice of product has a lot to do with creating a USP as well.
If you're targeting a super saturated market, then coming up with a USP might become quite difficult.
Keep it Simple
Unless you're dropshipping shoes, clothing, or other similar products, you don't have to offer an "endless" variety to your customers.
Rather than presenting 50,000 variants of a low-quality toothbrush in front of them, find 1 that's the best and gets the job done.
But of course, this varies from niche to niche and there are always exceptions. So you need to look more into the product to decide what works best for you.
Focus on SEO
If you aren't working on the SEO of your site then you won't be visible to over 90% of the people as they don't go past the first page of Google.
Improving SEO is a complicated and long topic which is outside the scope of this guide. But on the surface, there are numerous ways to work on the SEO of your site such as:
Uploading relevant content onto your site.
Placing quality internal links to your content.
Adding descriptions and accurate image tags.
Make your site SSL secure.
Obtaining backlinks from other authoritative sites.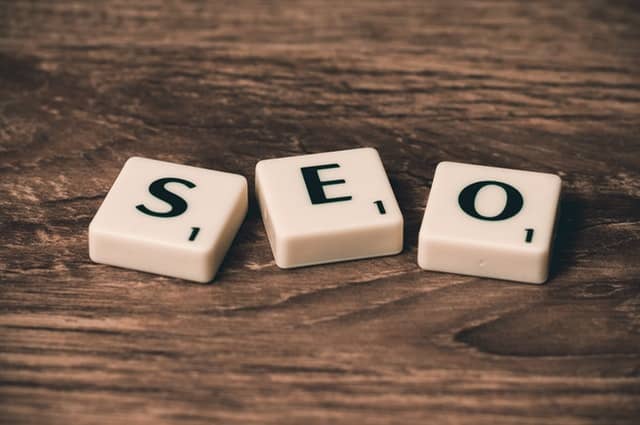 Avoid Shortcuts
There are no shortcuts when you are running a business. Do not leave the values and goals of your business behind for temporary profit.
What do we mean by that? Well, don't run after trends that aren't there to last. For instance, new products emerge from TikTok and other platforms almost daily.
People would hype over them for like 2 weeks and after that, no one would even care. So if you build your site and brand around those products, then you're setting yourself up for a loss.
Even if you do make some bucks from it, it simply isn't worth it. In case you do decide to milk these temporary trends, don't completely deviate from the core products of your business.
What's a Good Marketing Strategy to Grow a Dropshipping Business?
There are multiple ways for you to market your dropshipping business. So let's look at a few of them:
Influencer Marketing
More and more brands are resorting to influencer marketing nowadays and for all good reasons.
In case you're wondering, influencer marketing is basically getting the help of a social media celebrity to review and endorse your products or brand.
We've already discussed how to grow a dropshipping business with influencer shoutouts, so we won't go into too much depth.
However, the best strategy for influencer marketing is to pick an influencer who has authority in the niche you're operating. That can help you attract relevant traffic and get more conversions.
TikTok Marketing
Far too many business owners are ignoring the potential that TikTok offers in terms of marketing.
We'd even go as far as to say that it isn't a bad idea to dedicate a whole marketing team to creating funny TikTok videos for your dropshipping store.
You never know, what may go viral and give your business the boost it needs.
The platform mainly attracts millennials and Gen Z. So if your product targets this age group, then what are you even waiting for!?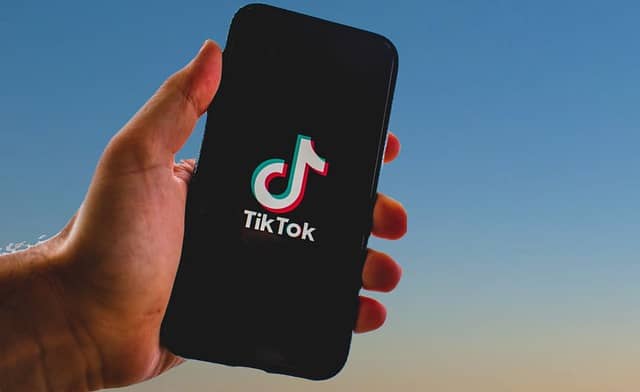 Email Marketing
There are still many people who don't use social media, but pretty much everyone has an active email address. This is the reason you're seeing email marketing growing in popularity nowadays.
Creating an email newsletter can be a great way to directly connect with your audience. Every time someone purchases from your site, you can ask your customers if they would like to become a part of your email list.
What's in it for them? Well, you can compel them to click "Yes" by saying that they can get instant updates for any discounts, clearances, or even vouchers for your store!
Never forget that discounted stuff is one of the best ways to attract more customers.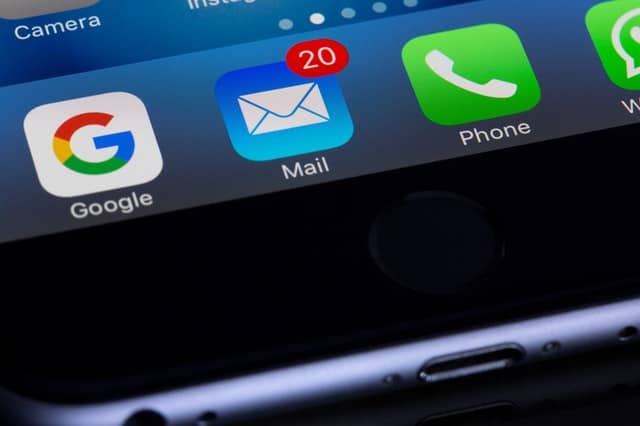 Ad Marketing
You probably already know that you can run ads on different social media platforms like Facebook and Instagram. And the chances are that you might already be doing that. But did you know that you can also run Google ad campaigns?
Being the most popular search engine in the world, running Google ads can be a great idea to connect with your audience. If you're clueless about this marketing medium, then we also have a guide on Google Shopping Ads to help you start dropshipping.  
Start a Blog
Starting a blog may require a bit more effort than other marketing strategies but if you do it right, then this alone can make all the difference.
Uploading regular posts related to your niche would not only do wonders in improving your SEO but also promote you as the authority of that niche.
But of course, this is a long-term marketing idea and you should only pursue it if you have the time to stay consistent with it.
5 Tips for Growing a Dropshipping Business
Effective marketing is always a must but combines it with the following tips to further skyrocket the growth of your business:
1) Explore New Trends
We mentioned above how you shouldn't put all your focus on temporary trends. But we didn't say that you shouldn't explore new things altogether.
Your top priority should be to stick to trends that are relevant to your niche. And once you find something, evaluate whether it's just temporary or there to stay.
You can get the help of Google Trends here to learn more on what people are searching about nowadays.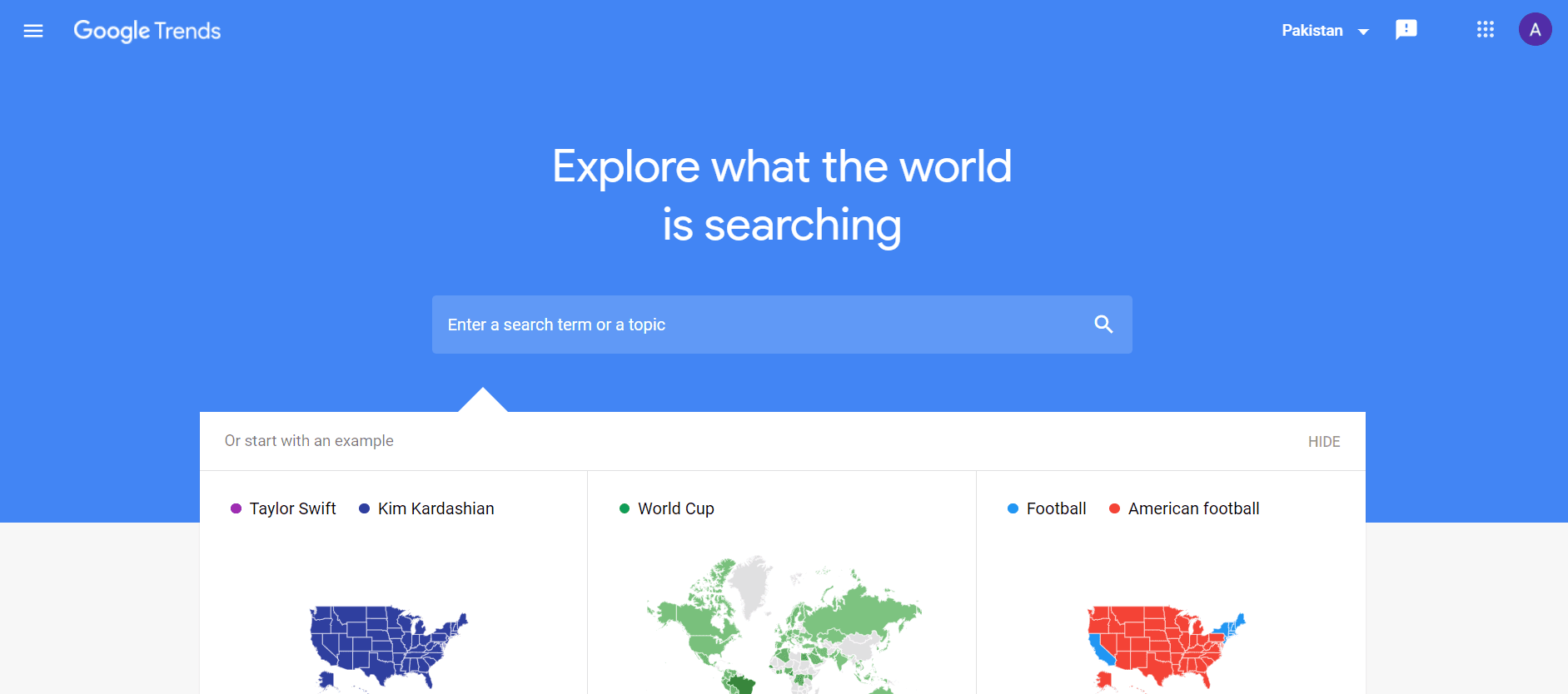 2) Soft Launch New Products
Just because one of your products is performing well, doesn't mean you should depend on it forever.
You never know when demand for a product may die out, so you need to be prepared for such a scenario.
That's why we suggest that you try bringing as much innovation you can to your business.
We know, launching a new product comes with a lot of hassle. So rather than going for a hard launch, first see how receptive the audience is to it by conducting a soft launch.
If you want to learn more about how to soft launch a product, then we've covered that in detail in our dropshipping product testing guide.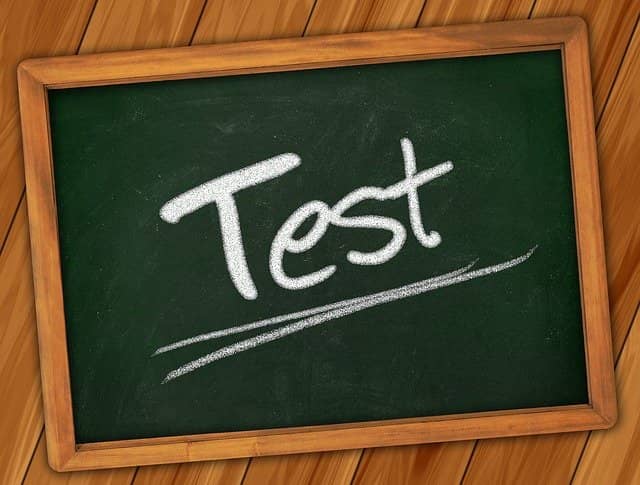 3) Target New Markets
Targeting new markets is one of the fastest ways to grow your business.
And by that, we don't mean you should explore an entirely different niche. But rather, you should expand your services to more countries.
This is a huge commitment so we would only suggest doing that once you've established a noticeable presence in the hometown of your business.
In addition, before you dip your toes in another market, first evaluate the popularity of your niche there. The easiest way to check that is by going on sites like Google Trend and entering the keyword.
4) Monitor Your Competitors
Just because you're doing slightly better than your competitors doesn't mean you should ignore them altogether.
Keep an eye on them and see how they're trying to counter your services.
At the end of the day, customer loyalty is mostly about which business offers better deals.
So if your competitors are offering discounted prices or a deal that might shake your customer base then try coming up with a strategy to counter that.
Your goal should be to not only retain your own customers but also to capture the attention of your competitor's customers.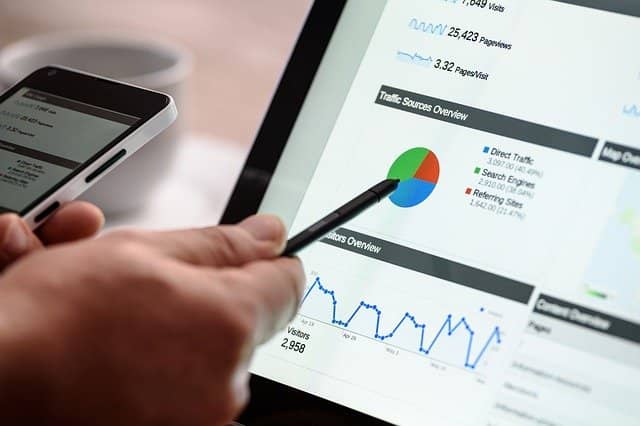 5) Improve Your Customer Service
As a business owner, you can't satisfy all your customers, but that doesn't mean you should stop trying.
If any of your customers are dissatisfied with the product they've received, then effective customer service can do wonders for your business.
For starters, it can save you from potentially bad feedback which can tarnish your reputation. Moreover, good customer service can actually make you look like a brand and highlight the fact that you aren't just in it for the money.
A quick refund, replacement, or some kind of compensation to your customers can get you in their good books. They might even share their experience and your proactive response to it on social media. Which can further help you get more attention.
Common Mistakes that are Holding Back Your Dropshipping Store
Are you putting all your effort and time into your dropshipping store but still aren't able to grow it? Here are 5 mistakes that might be holding you back:
Lack of Research
If your dropshipping store isn't growing, then it might be due to your lack of research. Finding a product alone isn't enough to launch a dropshipping business.
Researching about how you want to shape your brand, your competitors, marketing strategies that would work for your niche – there are many other aspects to look into.
In addition to all that, the presentation of your business might also be holding you back. A slow or unattractive website may also be a potential reason that your traffic isn't turning into conversions.
Dismissing Bad Feedback
As we mentioned above, you can't please all your customers, however, that doesn't mean that you should completely disregard negative feedback. One bad review every now and then may not harm your business.
However, if you're getting bad feedback more frequently, then you're definitely doing something wrong. Rather than dismissing it, look more into the complaints of your customers.
What's making them feel dissatisfied? Is it the shipping time of the product, the quality, or something else?
Try figuring it out as soon as possible otherwise, multiple negative reviews would significantly affect your average rating. To give you a reference point, you should aim to keep your average rating anywhere above 4.2 or 4.3 stars.
No Long-Term Planning
Dropshipping isn't about making a quick buck. If you get into the business with this mentality, then you wouldn't be able to last long.
This is why whether it's improving your marketing strategy, or deciding how you want to move forward with your brand – always have a long-term plan.
If a 5-year plan sounds too far-fetched then at least, make some immediate plans of what you want your business to be like in the next 6 months to a year.
And then slowly work towards that by overcoming the weaknesses of your store.
Inconsistent Suppliers
Your dropshipping business is as good as your supplier. So if your supplier is inconsistent with the product shipment or quality, then it's about time that you start looking for someone more reliable.
They might be offering you the best price, but it isn't worth it if you aren't able to keep your customers satisfied.
If you can't work it out, then consider getting the assistance of a professional sourcing agent to help you get quality products.
Undefined Audience
Your marketing will only be effective if you know your target audience. Otherwise, you might end up wasting hundreds or even thousands of dollars with hardly any sales to compensate for the amount invested.
So as soon as you've found the product you'd like to dropship, evaluate what type of audience it appeals to the most. Only then, you can start devising a marketing strategy.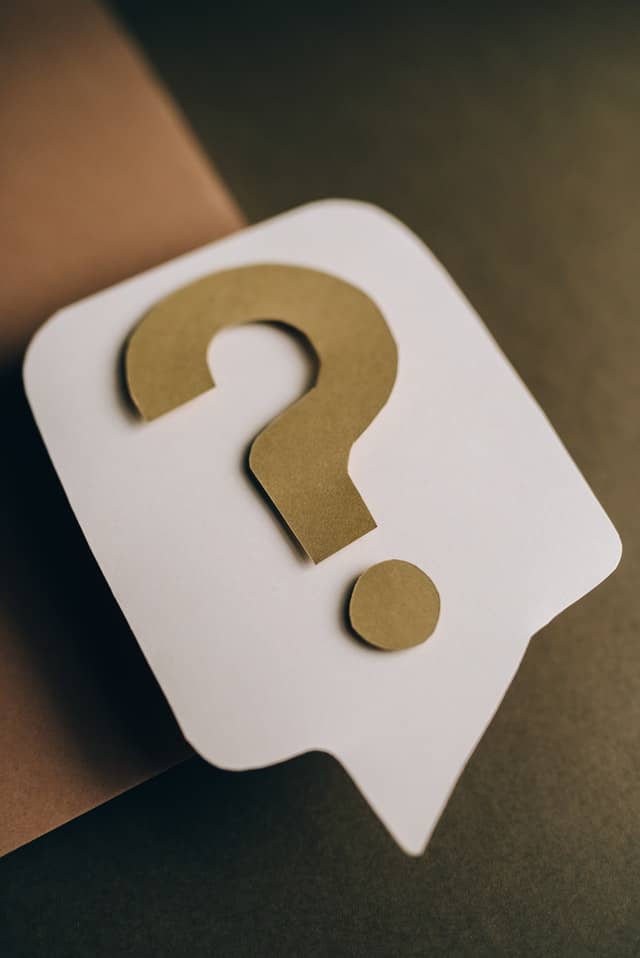 FAQs about Growing a Dropshipping Business
What's the Growth Potential of a Dropshipping Business?
People are earning a 6 figure income through dropshipping alone.
But of course, it isn't a walk in the park. Like every other business, you need to put in the time and effort into growing your venture.
In addition, you must also have a solid marketing strategy and be intricate with your choice of product.
Overall, a dropshipping store has high growth potential but only if you are willing to commit to it for the long term.
How Long Does it Take to Grow a Dropshipping Business?
The growth of your dropshipping business mainly depends on the time and effort you're putting into it.
But make no mistake, even if you're giving your 100% to the business, there are still chances of failure.
To increase the success rate, you have to be more meticulous during the product research phase.
After that, you need to work on a solid marketing strategy to get an edge over your competitors.
Generally though, three to six months are enough to determine whether your store offers long-term growth potential or not.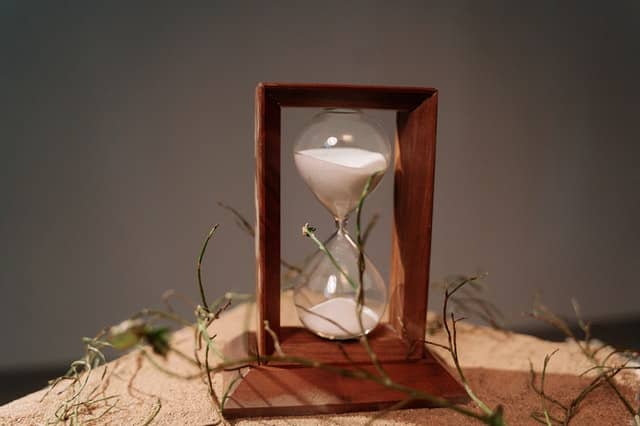 Final Thoughts
If you want to grow your business, then first learn where you're lagging.
Is it your choice or product, or perhaps, your marketing strategy that isn't bringing any results?
Rather than making huge changes to your business, make small tweaks to see what works.
Just remember that real growth lies in launching your own brand.
If you think you're ready to take that step then NicheDropshipping can private label your products.
Not only that, but we can also help you automate your business to save time and money. So contact us today to learn more about how our services can assist you.