TikTok has undeniably become the ultimate trendsetter in recent years.
With more than 1 billion active users, it's widely used for modern eCommerce marketing.
The majority of the users on TikTok consist of Gen Zers and millennials.
Are you planning to target this audience? Then unarguably there's no better place to get some product inspiration.
But we know how easy it is to lose track of time once you start scrolling the For You Page.
If you want to save time, then you're at the right place.
In this article, we'll dive deep into a list of the top trending TikTok products.
Let's begin, shall we?
1. LED Strip Lights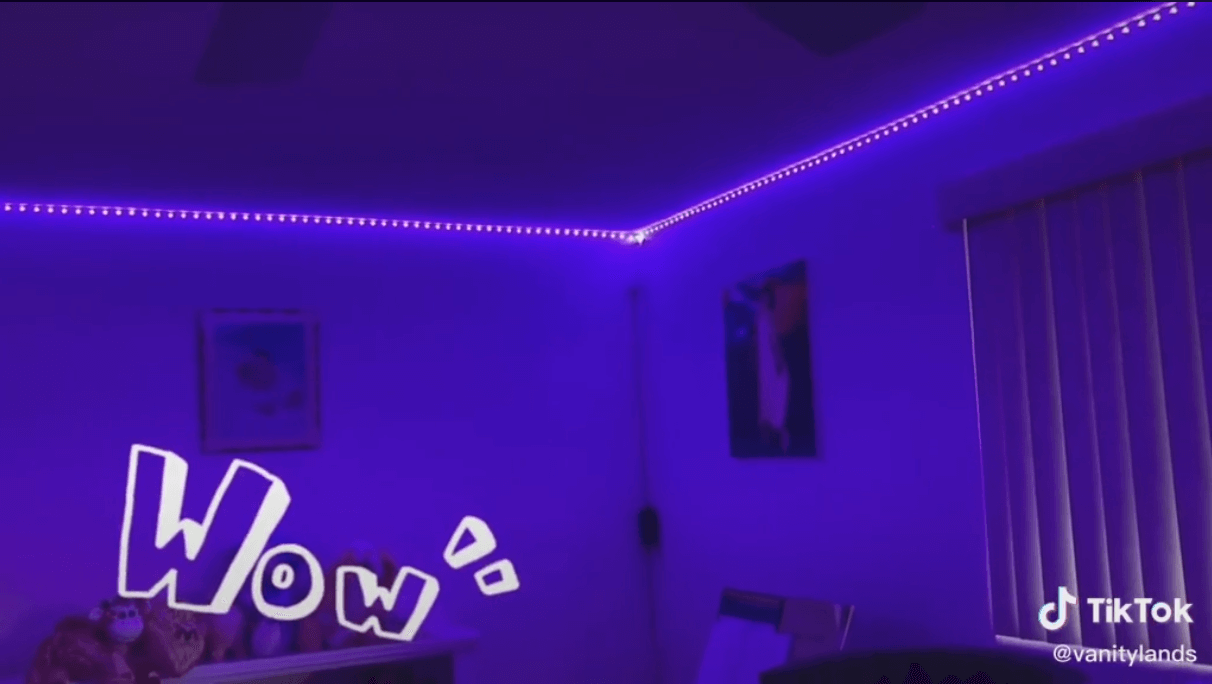 LED strip lights are the perfect product to create that "aesthetic" vibe in your room.
If you see your neighbor's house being illuminated with these colorful bright lights, then they probably saw it on TikTok.
You'll mostly see LED strip lights being used in all those dance videos created by Gen Zers on TikTok.
Even today it's an in-demand product and one that you can easily sell and make some serious profit with.
2. Lip Brush Tool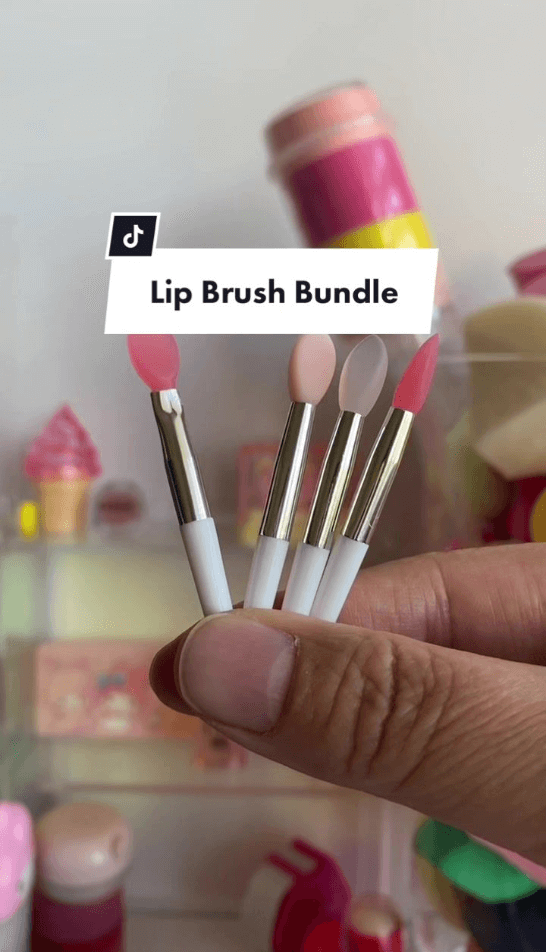 A lip brush tool is a perfect accessory to help you exfoliate your lips.
With this product, you can say goodbye to dry chapped lips and get that picture-perfect pout.
3. Funky Sunglasses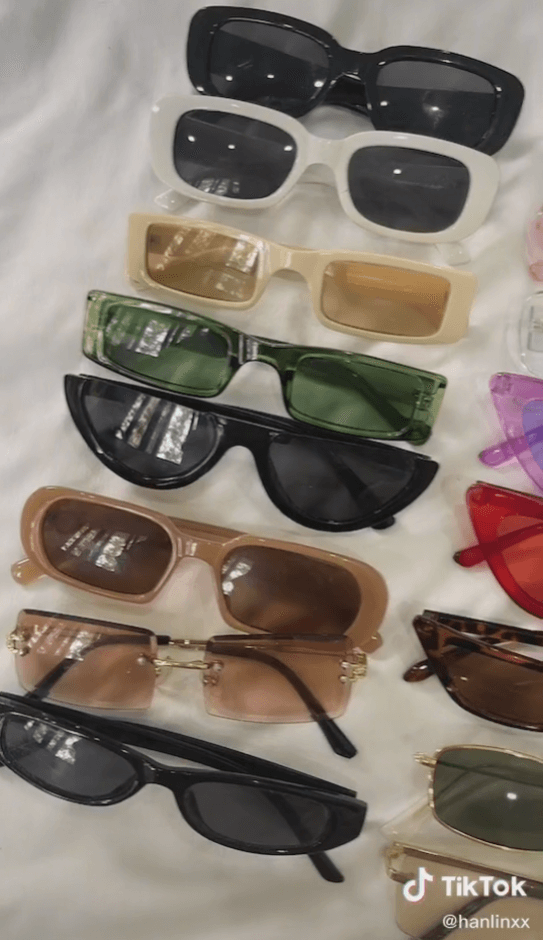 Sunglasses are a great way to make a style statement and enhance your appearance.
They come in various shapes, sizes, and colors, and you'd often see TikTokers wearing them in their videos.
And as simple as it may sound, you can dropship funky glasses on TikTok and make some serious profit!
To help you get started, we've even compiled a list of the best sunglasses dropshipping suppliers.
4. Star Projectors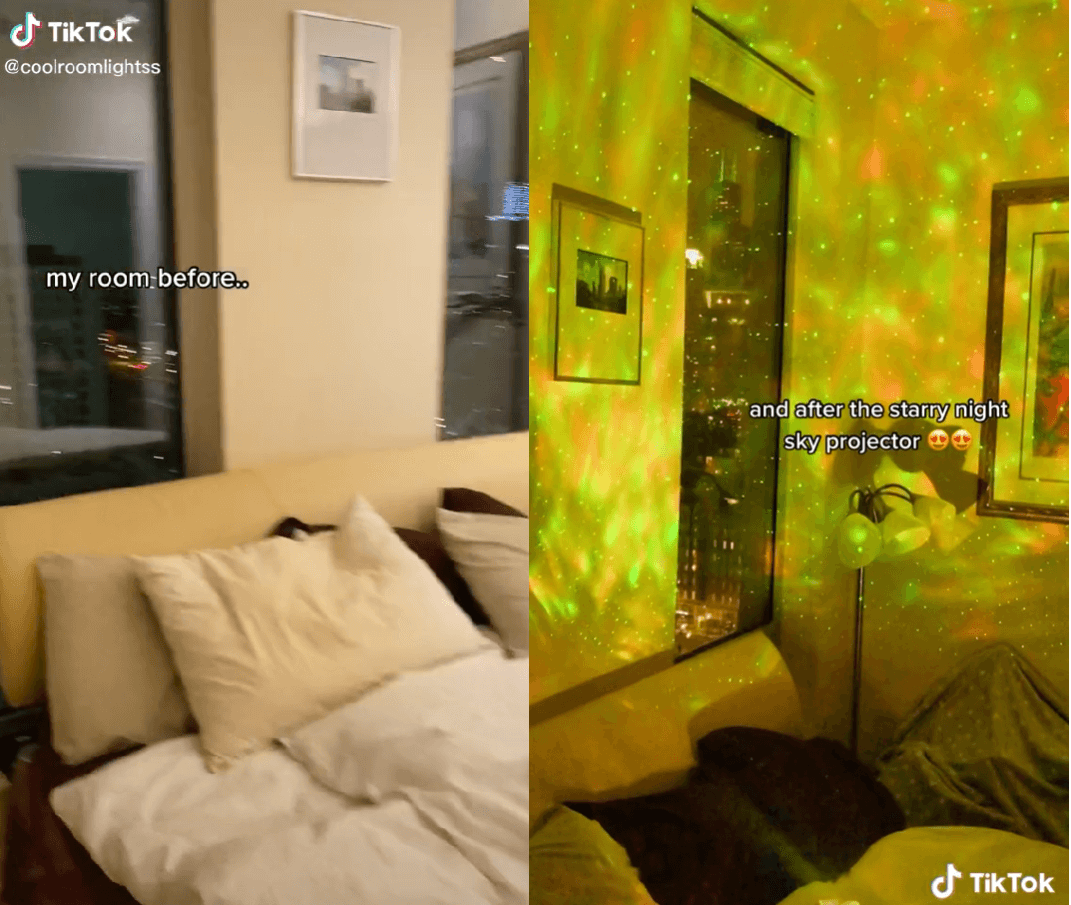 Star projector is another hot product on TikTok that you'll see in videos every now and then.
It's the perfect gift for people who have always been fascinated by the wonders of space.
If you don't have the time to camp under the stars, then you can replicate that view onto your ceiling.
This product is great for creating that movie night vibe or just peacefully lying down.
5. Jewelry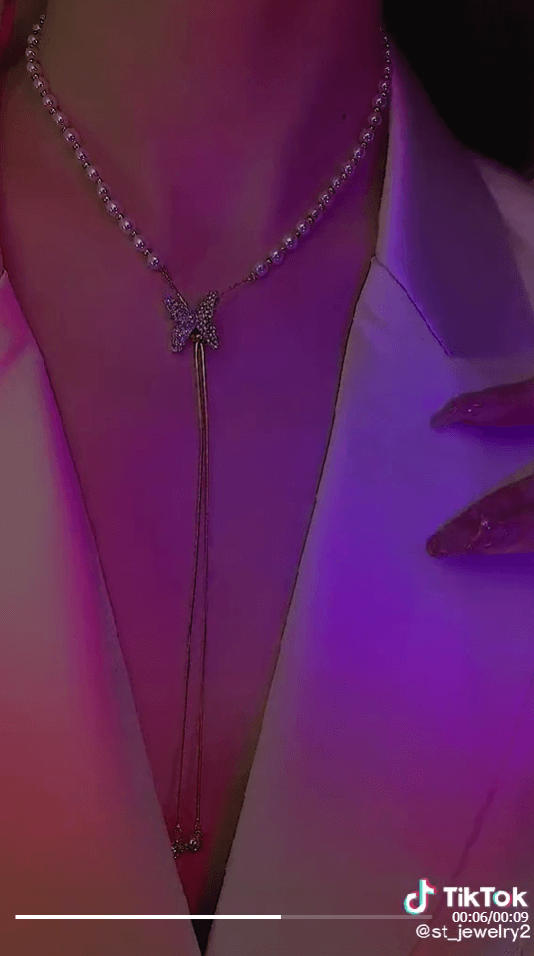 Jewelry products can easily go viral.
All you have to do is display some creativity and introduce a new design into the market.
Whether you sell necklaces, bracelets, earrings, or anklets, as long as it looks aesthetic, it will go viral on TikTok.
If starting a jewelry business from scratch sounds too challenging, then you can take the POD route instead.
To help you get started, we've even created a list of the top POD jewelry suppliers.
6. Hair Dryer and Straightener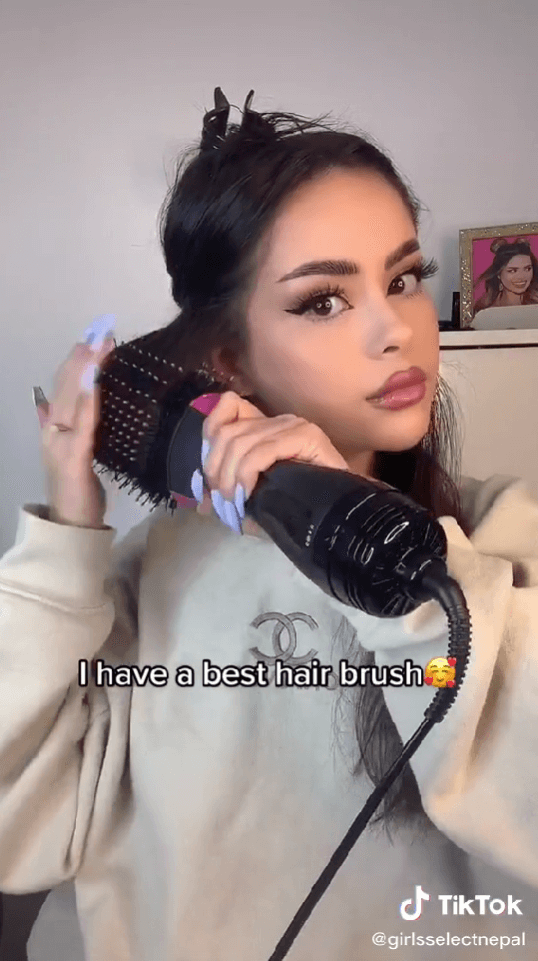 You don't have to purchase a hair dryer and straightener separately anymore!
Plenty of TikTok influencers have been marketing this two-in-one product due to the ease it offers.
Its portability is the main reason behind its popularity and the fact that it can save you money is also a bonus.
7. Face Toner and Serums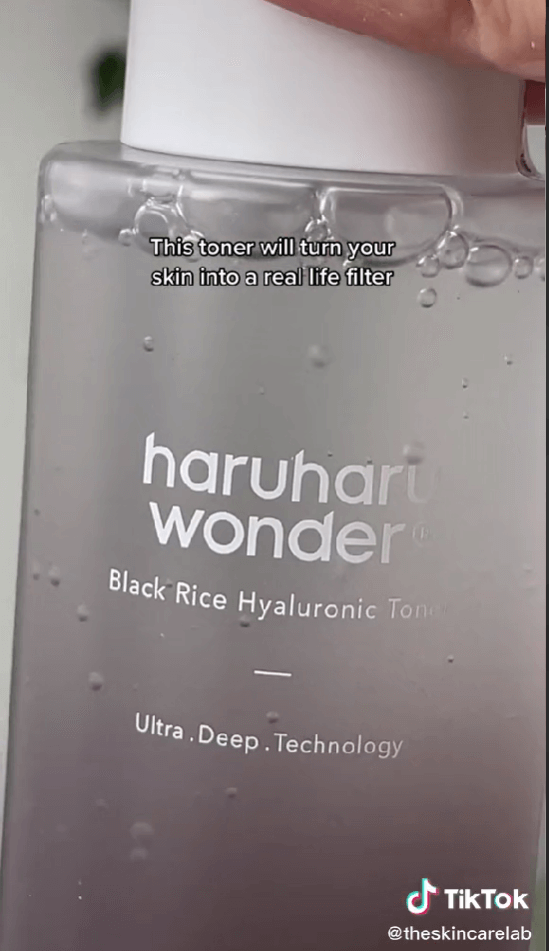 TikTok has always been at the forefront of setting new fashion trends and offering beauty tips.
So it shouldn't come as a surprise that skincare products perform incredibly well on the platform.
However, if you're dropshipping face serums then make sure to find a reliable supplier.
In addition, always ensure your supplier puts proper safety labels and uses quality ingredients.
8. Dog Water Bottle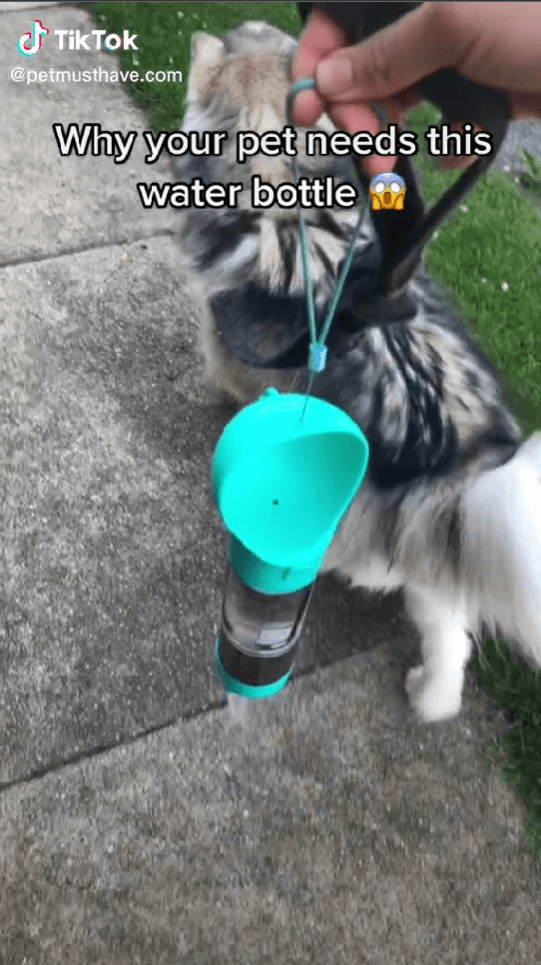 There's no better way to keep your furry friend hydrated than using this dog water bottle.
Instead of a conventional cap, this bottle has a small bowl from which your dog can easily sip water.
And you can even pack some treats into this bottle in its secret treat compartment.
9. Home Cleaning Products
Home cleaning videos often trend on TikTok in which people show the "before" and "after" condition of their house.
In the end, most influencers market a cleaning product to get rid of the persistent dirt and grime.
This shows that if you can find home cleaning products that deliver what they promise then this can become a profitable niche.
10. Hammock
Camping has significantly grown in popularity over the years and so have hammocks.
You don't have to be a survivalist to set one up, and it can give you the perfect view of the starry sky.
But nowadays, hammocks aren't only popular among campers.
People have also started hanging hammocks in their rooms just because of the comfort they offer.
Just combine it with a star projector to simulate a camping experience in your home!
11. Pet Hair Cleaner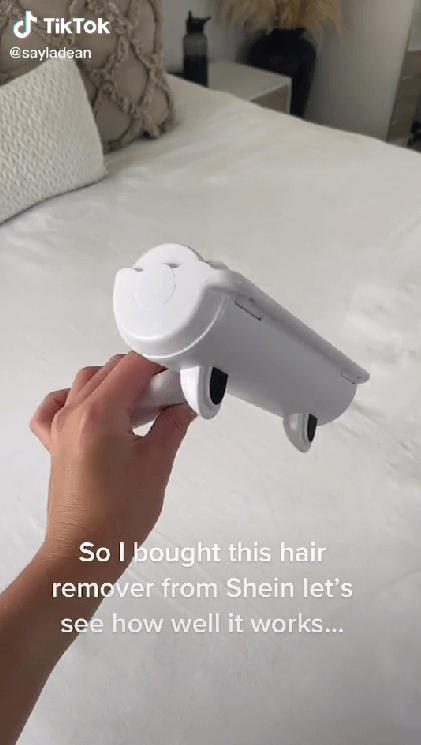 Those who have a furry friend probably understand how difficult it can be to keep the house clean.
Whether it's on the sofa or the bed, you can literally find their hair in every corner of the house.
Well, this pet hair cleaner has become popular on TikTok for obvious reasons.
It makes the job much easier by helping you clean those thin strands of hair scattered across the sheets.
12. Leggings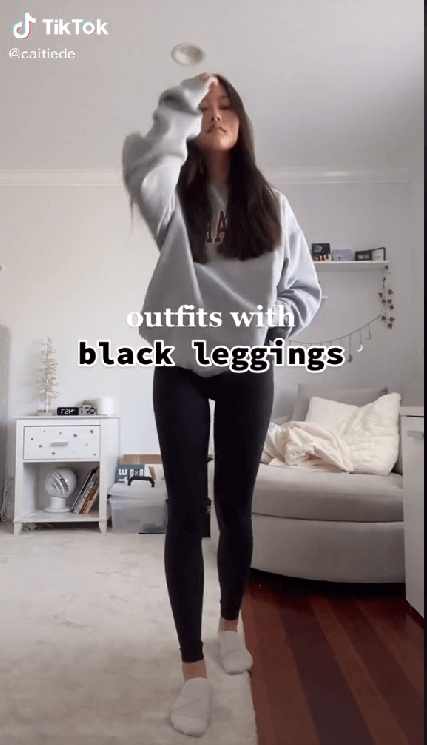 You'd see leggings in almost every other workout video on TikTok.
Not only do they look stylish, but they can also help you display the effort you've been putting into the gym.
That's the reason, leggings have also become a popular part of everyday attire.
They come in various shapes, sizes, and colors, so you're prone to get sales, as long as you're offering good quality.
13. Rapid Egg Cooker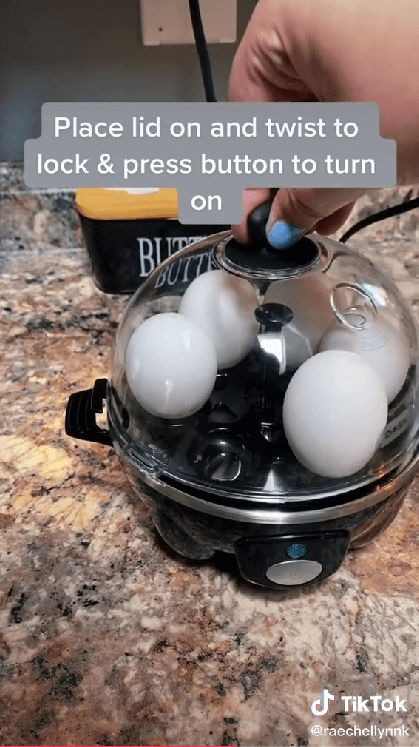 We all know how irritating it can be to make breakfast every morning.
That's exactly the reason this rapid egg cooker has been trending on TikTok.
This appliance can cook up to six eggs at a time in soft, medium, or hard firmness.
14. Book Lamp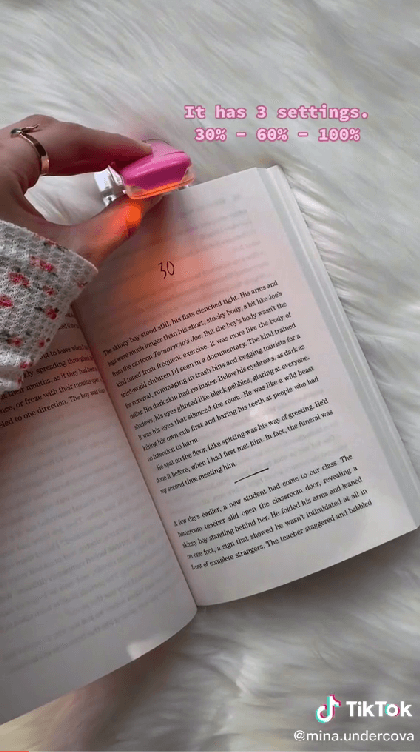 This rechargeable book lamp is perfect for avid readers.
If your eyes often feel strained while reading, then just clip this lamp onto your book.
It comes in three light settings: low, medium, and high, so you can adjust it according to the lighting of the room.
The portability of this book lamp makes it even more convenient than regular lamps.
You can clip it to your book and read it even while traveling, no matter how dark it is.
15. Mini Waffle Maker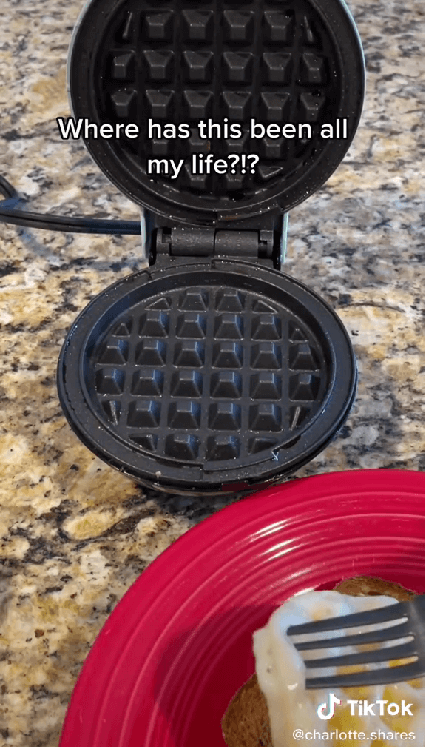 This mini waffle maker is the perfect kitchen appliance to cook that photo-worthy breakfast.
Plus, you'd normally think that a waffle maker would be used to make only waffles…right?
Well, that's not the case as waffle makers can also be used to make omelets and fried eggs.
Just make sure that you're using a non-stick spray so it's easier to clean the appliance afterward.
16. Reusable Glass Straws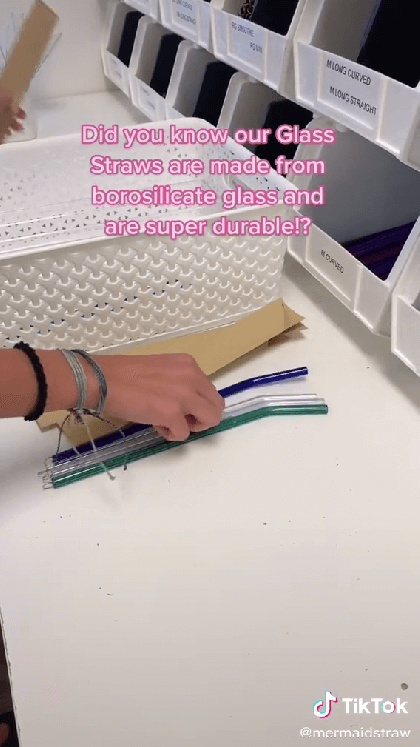 As simple as it sounds, these reusable glass straws have been trending on TikTok for all the good reasons.
For starters, it's cheap and perfect for all the environmentally conscious folks.
And you might think that as a glass straw, it would break easily, however, that's not the case.
Those who have used it claim that it can hold up pretty well and have the same thickness as milkshake straws.
Each pack comes with four straws along with two brushes to clean them.
17. Skin Scrubber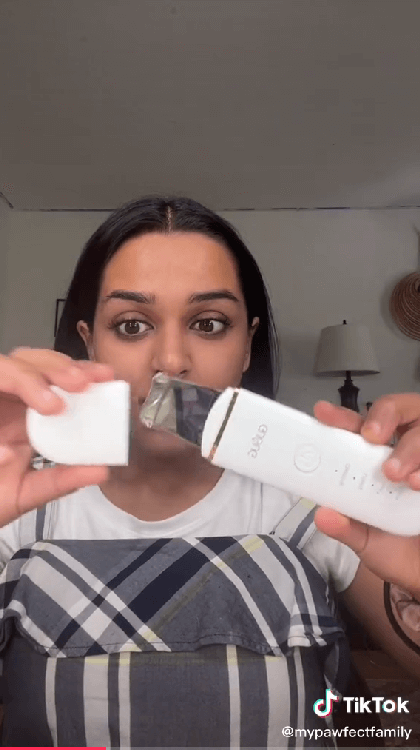 Trying to remove that makeup residue, or perhaps those blackheads and whiteheads that never seem to go away?
Well, this skin scrubber is the perfect product to get pro facials from the comfort of your home.
It can exfoliate away the dead cells from your skin and give you the refreshing look you desire.
You can even cross-sell this skin scrubber with other skincare products like a face serum.
18. Mini LED Humidifier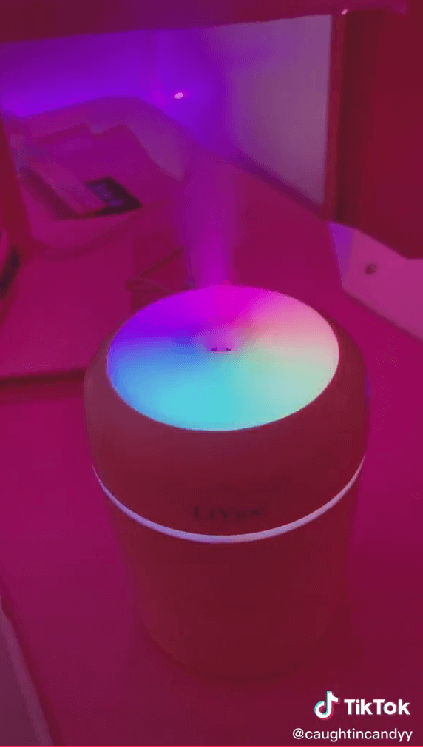 This mini LED humidifier has been trending on TikTok for some time now.
It's a great gadget to keep the air fresh while you're working.
It comes in multiple light modes that you can choose according to your preference.
Plus, it can also hold water for over 10 hours so you won't have to worry about refilling it too often.
Thanks to its small size, you can keep it on your desk or even in the cup holder of your car.
19. Mighty Patches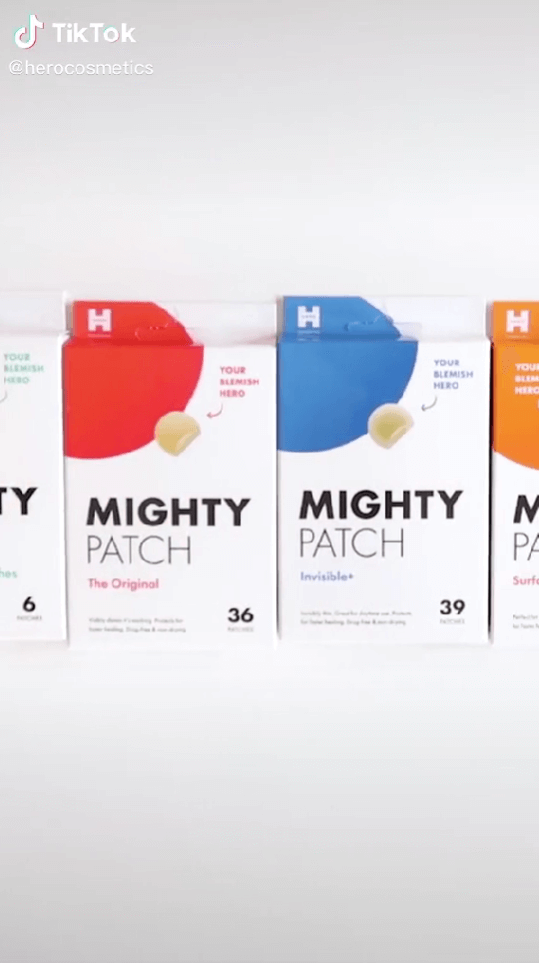 We all know how annoying pimples can be, especially if one pops up a day before an occasion.
Fortunately, now these pimple patches can come to the rescue and perform overnight miracles.
They work faster than acne creams and are also grossly satisfying to use.
No wonder most beauty influencers on TikTok are suggesting them as the ultimate solution to your acne problems.
20. Ice Roller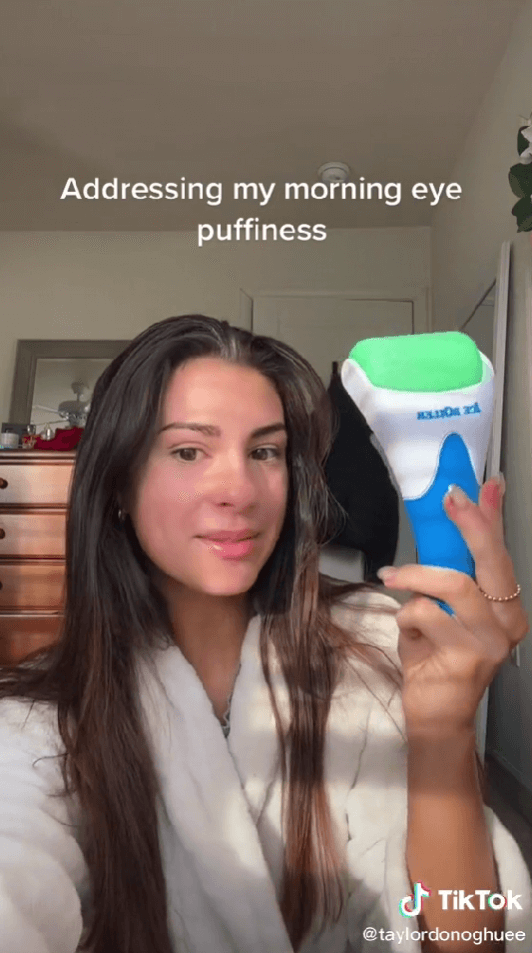 An ice roller a day keeps the swelling away – you probably didn't hear this one before. But that's exactly what this product is designed for.
Ice rollers are viral on TikTok because they provide a quick solution to combat headaches and reduce swelling with their cooling touch.
Although bear in mind that if your headaches are consistent then don't use ice rollers as an excuse to avoid medical attention.
How to Find Trending Products on TikTok?
We've already extensively covered how to find winning products on TikTok. But in a nutshell here are three ways to make your search easier:
One of the easiest ways to look for trending products on TikTok is to search the hashtag "amazonfinds" and "aliexpressfinds".
This would bring multiple accounts sharing videos of people reviewing different products from these platforms.
Most of the time, these are also the products that become viral on TikTok.
But if you're using this approach, then at least have general product criteria in your mind.
Otherwise, it's easy to go down the rabbit hole watching random product videos for hours without finding anything worthwhile.
2. Optimize Your Feeds
Every modern social media platform has powerful machine learning algorithms working in the background.
The job of these algorithms is to study your interests, and show you exactly the type of content you like.
TikTok does the same, and it's pretty much possible to optimize your feeds in a way that you'd automatically get product recommendations.
The only thing you need to do is follow plenty of eCommerce pages and watch random product review videos.
Over time, the algorithm would get optimized and you'll only see the type of content you want in your feeds, which in this case is product recommendations.
3. Follow Relevant Influencers
If you're searching for products in a specific niche, then start following relevant influencers.
After Instagram, TikTok is one of the most popular platforms for influencer marketing.
You'll find plenty of influencers posting videos reviewing different products from time to time.
Observe the engagement on those videos. If the likes, comments, and shares start blowing up then you could consider dropshipping it.
FAQs about Trending TikTok Products
What Type of Products Trend on TikTok?
Products that target a younger audience usually trend the most on TikTok. That's because the majority of the audience on TikTok consists of the Millennials and Gen Zers.
This is also the reason some of the most popular niches on TikTok are dancing, fitness, beauty, and fashion.
How to Tell If a TikTok Product Is Trending?
One of the easiest ways to check if a product is trending on TikTok is by simply searching the product's hashtag on the search bar. This will show you the number of people that have viewed videos related to that hashtag to assess its popularity.
Final Thoughts
TikTok is one of the fastest-growing social media platforms in the world.
It can not only be used as a powerful marketing tool, but also as a great place to gain product inspiration.
After going through this list, if you have a product idea in mind then you must also be looking for a supplier.
Fortunately, NicheDropshipping can make this part easier by sourcing and private labeling your products at competitive prices.
Want to learn more? Just give us a call and our agents will guide you!