We all know that video content has a tendency to go viral.
This is one of the reasons why TikTok has joined the list of being one of the fastest growing social networking apps worldwide.
With more than 1 billion monthly active users, it has become a home ground for eCommerce entrepreneurs to market their business.
In addition to that, the video-sharing platform can also be used to get product inspiration – especially for those who plan to target a younger audience.
So if you're looking for some fresh ideas to start a dropshipping business then continue reading as we go over everything you need to know about finding TikTok winning products.
Let's begin!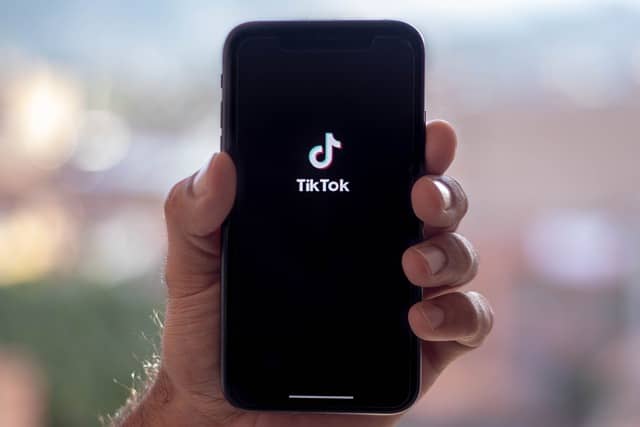 What Product Categories Are Popular on TikTok?
Before you start searching for products on TikTok, it's important to learn which product categories are hot on the platform. So here are 5 categories that draw the biggest numbers:
1. Entertainment
The majority of the people use TikTok to lift their moods by watching comedy short clips. So it doesn't come as a surprise that the Entertainment category is one of the most popular on the platform.
Plenty of products fall into this category including magic kits, toys and even sound bars. Before picking a product just go through different videos to see what connects with the audience and gets the most views.
2. Cosmetics
TikTok is widely used by makeup artists from around the world. This makes the platform a paradise for beauty influencers. Whether it's skincare products or cosmetics you'll find a huge audience for it.
You can even verify that for yourself by searching #skincare and #beauty on the app and see how these categories have 93.6 billion and 97.4 billion views on their videos respectively.
3. Pets
Look up #pets on TikTok and you'll see that the category has secured more than 52 billion views.
From time to time you'll at least come across one pet video that will make you burst out laughing and give you that much-needed dose of dopamine.
Not only that, but stats also say that 86% of pet owners prefer shopping online.
So if you're planning to sell products in this category then from pet food to toys and scratching poles – you aren't short on options.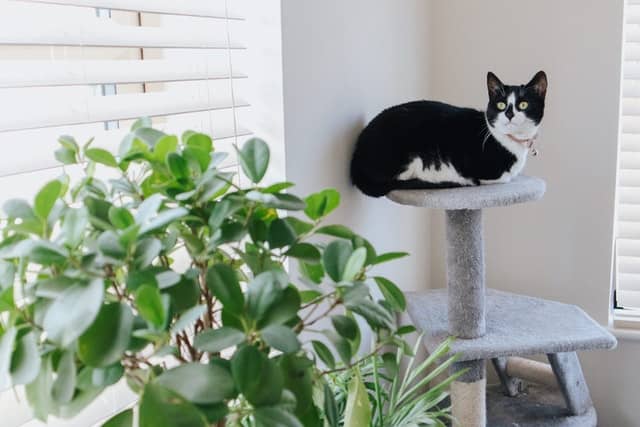 4. Fashion
Next up is the #fashion category which has scored a massive 151.4 billion views – making it one of the most popular on this list.
This category also opens doors to hundreds of different products including clothes, footwear, jewelry and whatnot.
5. Fitness
Lastly, the #fitness category has also seen a surge in terms of popularity. With more than 185.6 billion views, it is one of the most viewed categories on this list.
From fitness bands to yoga mats and even regular gym equipment, there are a vast variety of products for you to sell. And TikTok can be the perfect app for you to market your business on.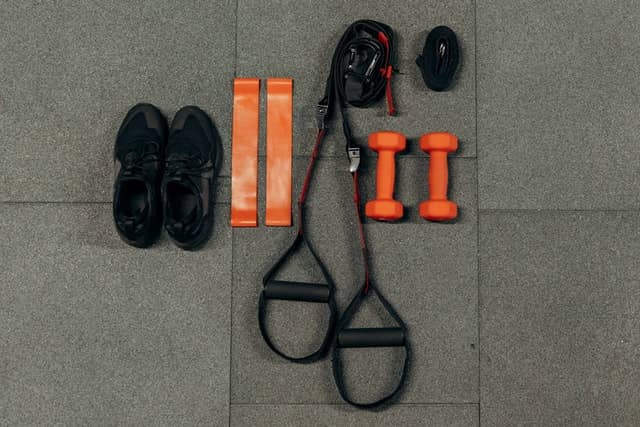 New trends emerge on TikTok almost every day. You never know when a clip of a product may go viral. So how can you find hashtags to hunt those winning products?
Well, one way is to go to the search bar of TikTok and type in the word "AliExpressFinds" or "AmazonFinds".
Press enter, and you'll see thousands of videos and accounts. Look for an account that has a decent number of videos already uploaded.
Open the Tiktok profile and you'll find short product review videos to scroll through. Now, this is where things get a bit tricky.
There are so many videos jumping out on you that it's easy to get distracted. So make sure that you aren't spending too much time on a single video or one account.
The key to successfully hunting products on TikTok is to be disciplined, otherwise, it's easy to go down the rabbit hole of other content.
Once you find a product that catches your interest, look into its description and you'll probably see its name with a hashtag.
All you have to do now is to copy that hashtag and paste it onto TikTok's search bar. The results will tell you how popular the product is among the audience and whether it's worth your time.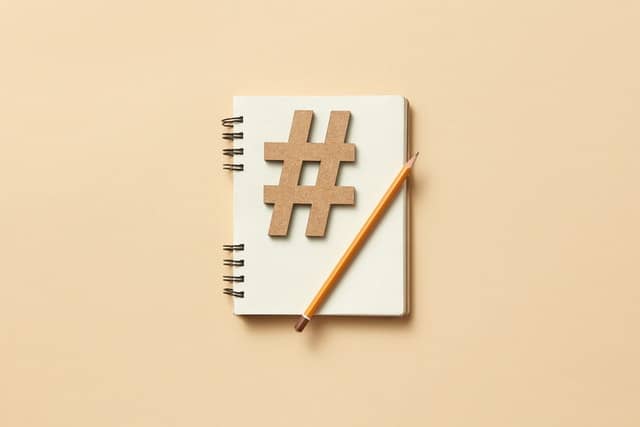 How to Leverage the TikTok Algorithm to Find Winning Products?
Did you know that you can get recommendations for different products directly from TikTok? All you have to do is train the algorithm according to what you want to see.
If that sounds complicated, then at some point, you've probably noticed that these platforms somehow read your mind.
You'd talk about a certain product with one of your friends and the next day, you'd see it being recommended in your feeds.
Well, this is no magic and it definitely isn't a coincidence either. This happens because of the powerful machine learning algorithms that are working behind the scenes.
These algorithms analyze your searches and chats and filter ads according to your interests.
So if you're seeing different products being recommended in your newsfeed then the three most common reasons for that are:
You searched for the product on the platform.
You follow pages/accounts relevant to that product.
You mentioned that product in a chat.
Of course, many other factors are acting behind the scenes, but these are the most common.
TikTok's algorithm filters its ads and suggestions based on pretty much the same data – so you probably know where we are going by now.
If you want to train TikTok's algorithm to suggest products then you need to share an interest in your specific niche.
For example, if you want recommendations in the beauty niche then you're going to follow beauty influencers.
Sooner or later this would optimize your ads according to your interests, even if you have a completely new account.
How to Use Tools to Find TikTok Winning Products?
If you're running short on ideas, then you can also get the help of product hunting tools. Note that, most of these tools won't magically help you find a winning product.
Their main use is to get inspiration and to access data on what worked in the past. So here are some tools that you can use for TikTok:
1) DropPoint
Drop Point is a product hunting tool that comes with both a free and a paid plan.
The tool not only displays winning products from AliExpress but also shows winning ads by year.
With the help of the tool, you can see what kind of ads worked in the past to optimize your marketing efforts accordingly.
2) Seller Count
Earlier we talked about how you can visit different pages and profiles to find winning products on TikTok.
But what if we told you that there's already a tool that has already collected all the info for you?
That's exactly what Seller Count does. It organizes all the ads and products into one place, so you don't have to spend hours searching on TikTok.
3) Pipiads
Pipiads is the cream of the crop when it comes to finding TikTok winning products.
It has the largest database of TikTok ads and considering how popular TikTok ads have become among marketers, this tool has a ton of potential.
The subscription fee of Pipiads is $260/month – which no denying, is incredibly expensive.
But all you need to find is one product and you can earn that money back and more!
4) AdSpy (Bonus Recommendation)
This tool is popularly used by many pro dropshippers, and while it does set you back $149/month, the features it offers make it worth it.
For starters, AdSpy has the largest Facebook database to find winning products. We know – you're probably thinking that it isn't relevant to TikTok.
But this tool just offers so many filters for product hunting that we had to include it.
Besides, you can take inspiration from products from the Facebook database and then sell them on TikTok as well, so nothing to lose here.
What Criteria Should You Follow When Choosing TikTok Products?
Product hunting is a vast topic, and usually requires a fair bit of trial and error. But here are 5 golden tips you can follow while choosing products.
1) Target Impulse Factor
The most important aspect of product hunting is to target the impulse of the customers. You need to trigger that "Wow factor" inside them the moment they see the product.
You may have heard about it a couple of times before and are wondering what it means. Simply put, it is a problem-solving characteristic of a product.
A great example of that would be the posture corrector. People didn't know how much they needed that product until it actually existed.
It gave instant results at an affordable price and that's what made it famous and made people impulsively buy it.
2) Avoid Generic Products
Now some people might disagree with this, but if you want to set yourself apart from the competition, then avoid selling generic products.
We're not saying that products like phone cases do not work and won't make you money. However, your top priority should be to target unique products that aren't easily found and then build your brand around that.
Even if these generic products have high demand, don't forget that there's a high supply for them as well.
3) Prioritize Niche Products
Before you finalize a product, ask yourself is this product geared toward a specific audience? If it is, then the chances that it would make you money will significantly increase.
The reason is that if you're targeting a niche market, then you have the opportunity to position yourself as an authority in that niche.
A good example of niche products would be massage guns as we know that this product is normally purchased by athletes.
Keep in mind that targeting niche markets is one of the fastest ways to build a brand.
4) Products That Create Desire
We know that every product isn't built to solve a problem – and that's completely fine. So another thing you should target is to look for products that create a desire.
Jewelry would be a great example of that because although it isn't a necessity, it can enhance your outfit. And as we all know, the majority of the people have the desire to look good.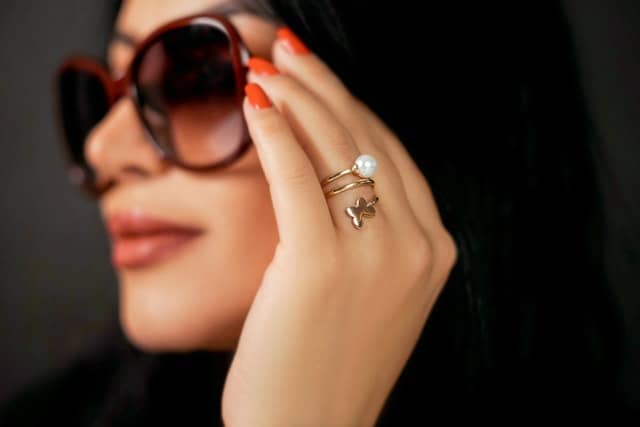 5) The Right Price Range
This tip especially applies if you're doing TikTok dropshipping. As we know that the dropshipping model works based on how you keep a certain percentage of margin on each sale.
Due to this, most people say that you can't become rich from a dropshipping business.
However, we don't completely agree with that. It all depends on the price range of the product you're selling. If you're selling a $5 product and keeping a $1 margin on each sale, then yes, you probably won't become rich.
However, if it's a product within the $30 – $70 price range, then you'll make more money on each sale. Plus, this is also considered to be the golden range on TikTok.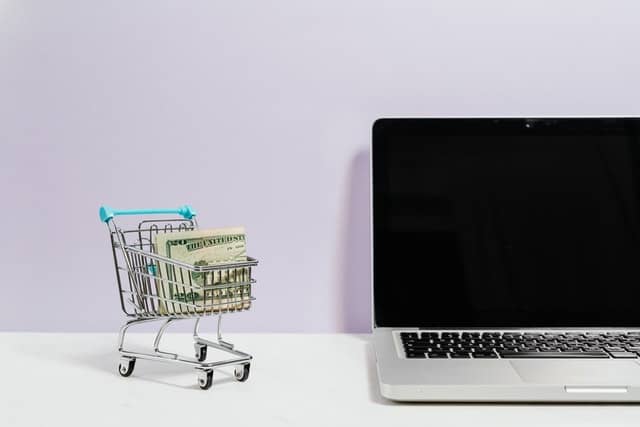 How to Select the Best Products to Sell on TikTok?
Now that you know the general criteria to find products, it's now time to learn how you can filter your list to decide which products you should sell online.
1) Narrow Down Your List
You want to narrow down your list of products as much as you can. One way to do that is by looking up their search volumes on tools like Google Trends.
To get more precise results, you can filter your search according to the country you plan to operate in. Ideally, you want to stick to products that show a growing interest over time in the chart.
2) Product Type
Time after time, we emphasize that you need to avoid products that are fragile or come with potential restrictions.
This also includes weapons, non-culinary knives, and other items that can potentially cause problems during shipping.
If you have to choose, then start by removing products that fit this description.
3) Evaluate Competition
Before finalizing a product, always evaluate the competition. While we do recommend selling unique products, they should at least have a market.
If no one on the internet is selling that product, then it's probably because it isn't needed by the audience. At the same time, the product shouldn't be overly saturated either.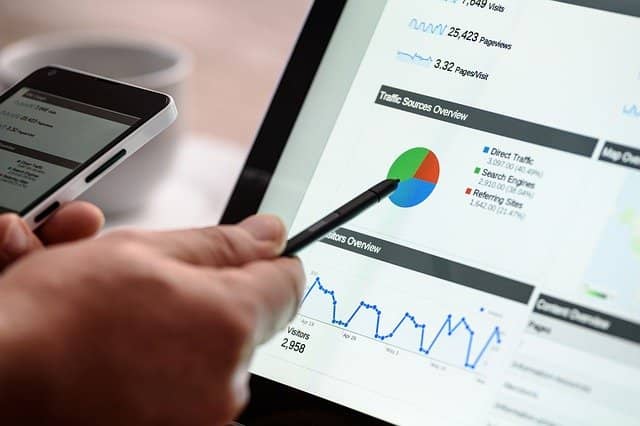 3 Examples of TikTok Winning Products
1. LED Strip Lights
Most people don't see this coming, but did you know that LED strip lights are one of the products that went viral on TikTok?
Content creators often post videos with these lights tacked up along the edges of their ceiling to give fancy bright color effects.
2. Star Projectors
Star projectors are a treat for people who are obsessed with the night sky. This product brings the whole galaxy into your room.
The brightness is also adjustable and some variants of this product also have Bluetooth speakers included to set the vibe.
Overall, it isn't surprising why it is famous, especially among the young TikTok users.
3. Calligraphy Markers
TikTok is the perfect app for artists to showcase their talent through short clips. So art supplies like calligraphy markers also have the potential to sell like hot cakes on the platform.
Where to Find Suppliers for TikTok Products?
Once you've finalized the product, the next step is to search for a supplier. There are multiple ways to find a supplier and one of them is to try to contact the manufacturer directly.
This may even help you get the best price. The only problem is that most manufacturers have a minimum order quantity (MOQ). If you're running a dropshipping business then this won't be feasible.
So another option is to hop on sites like AliExpress and search the product there then choose a supplier with the best ratings, price, and shipping time.
Lastly, if you want to avoid the hassle altogether, then you can hire a professional sourcing service to do the legwork for you.
FAQs about TikTok Winning Products
How Many Markets Is TikTok Available In?
TikTok is available in 154 countries and 75 different languages. According to data, it is also one of the most downloaded apps in 124 of these countries.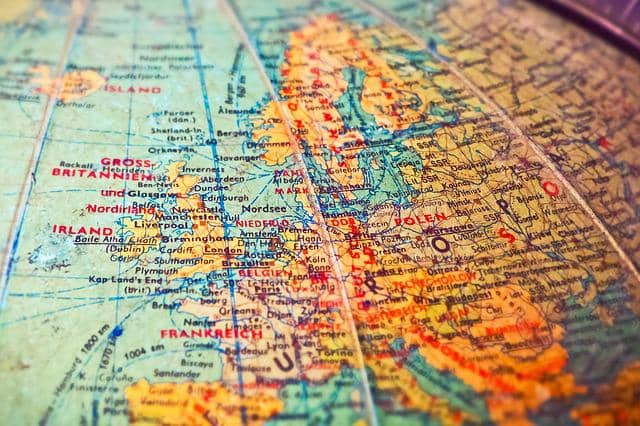 What Products Are Allowed to Sell on TikTok?
TikTok allows you to sell a variety of different products including:
Fashion
Gym equipment
Pet supplies
Cosmetics
Jewelry
While some of the products that aren't allowed on TikTok are:
Firearms
Explosive weapons
Ammunition
Firearm accessories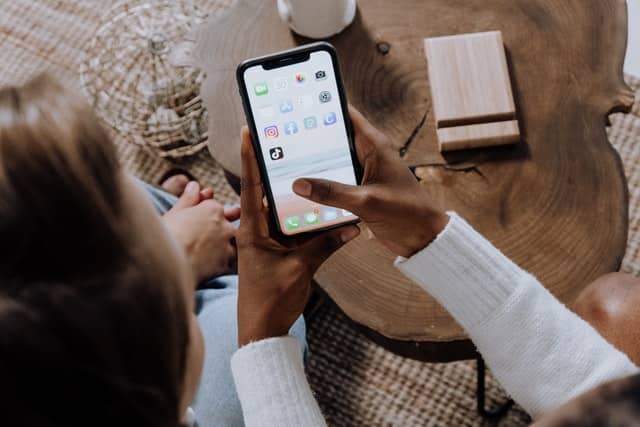 Which eCommerce Platforms Can Be Connected to Your TikTok?
You can connect your TikTok to a variety of eCommerce platforms including Shopify and WooCommerce. All you have to do is download the TikTok plugin from their app stores.
How to Promote a Product on TikTok?
We've already covered TikTok marketing in detail, but in a nutshell, there are two common ways to promote products on TikTok. One is to start TikTok ad campaigns while the other is by doing influencer marketing.
Final Thoughts
TikTok is not just an entertainment app now. It's a massive platform that entrepreneurs can use to stay updated with the latest trends and increase their chances of finding winning products.
So if you've successfully managed to find a product that you'd like to sell on TikTok, then congratulations!
The only thing left now is to connect with a reliable supplier, and for that, NicheDropshipping has got you covered!
We can fulfill all your sourcing requests at competitive prices, so contact us today and one of our agents will be there to guide you.