Becoming healthy and fit is a staple in today's society. We're not just talking about the aesthetic of being a fit person, but we're also talking about the health benefits that come with it.
This is one of the reasons why the fitness niche is one of the most stable niches across the world.
Consumers become interested in fitness products to help them throughout their fitness journey. And while the trends tend to change, most consumers will still stick to their usual equipment until something convinces them otherwise.
In this article, we'll list down all the top fitness niche dropshipping products you should consider selling in 2023. 
Apart from that, we'll also tell you everything you need to know about dropshipping fitness niche products, the top suppliers, and how you can start dropshipping fitness products.
Let's jump into it!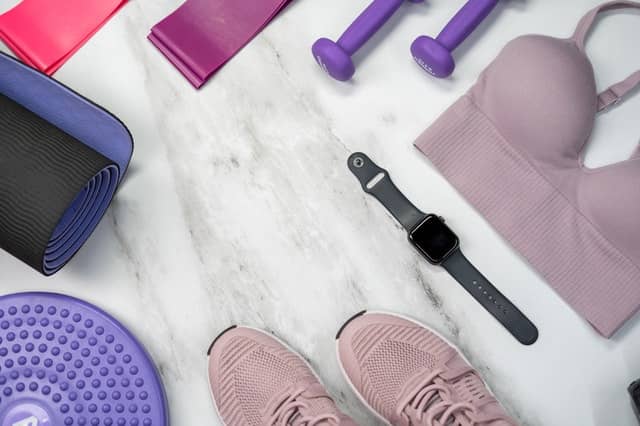 What You Need to Know About Dropshipping Fitness Niche Products
When people hear the word fitness, the first thing that comes to their minds is weight loss. It's such a common thing that many people forget fitness encompasses a lot of things.
It's not just some New Year's resolution that people have at the beginning of the year. Most of the time, people continue working out for the rest of their lives.
The fitness niche has a lot of sub-niches which also means it has a wide range of products you can consider selling.
So, to give you an idea of what this niche is all about, we're going to give you reasons why you should consider dropshipping fitness products and the different sub-niches you can explore.
Why Dropship Fitness Products
There are a lot of reasons why you should dropship fitness products. Here are some reasons we've curated for you:
Preference Shift to Online Shopping
In 2023, the entire fitness industry revenue is around $30.8 billion. 
When the pandemic hit, consumers exercised at home which meant that a lot of them opted to purchase fitness equipment and other products for their convenience.
Since consumers were encouraged to stay at home, plenty of them opted to purchase these products online. And since consumers are now more comfortable about buying products from new brands, this brought a lot of opportunities to dropshippers.
Evergreen Niche
Apart from the shift to online shopping, fitness is considered to be an evergreen niche since it focuses on overall health. As mentioned before, this is a staple in anybody's routine and won't fade away anytime soon.
Hence, if you're a dropshipper who wants to focus on evergreen niches, this should be a great option for you. Before the pandemic, the growth rate of the industry was over 2.9% globally.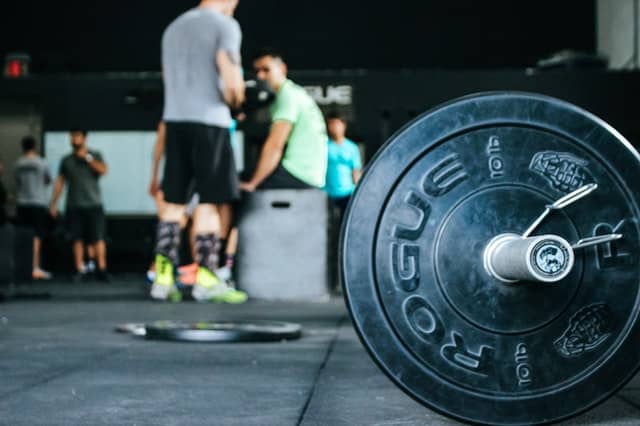 Although the industry experienced a decline during the pandemic, for obvious reasons, it's expected that the industry will bounce back to an approximate revenue of $434 billion in 2028. 
Wide Range of Products
Unlike other niches, the fitness niche has a lot of sub-niches—more of that in the next section—which means that you're not limited to a specific set of products.
Doing research helps you find different products you can add to your store. Don't just limit yourself to the typical products you'd find in mall stores.
Although there are a number of stores selling fitness products, you can definitely stand out if you curate a great product catalog to entice your customers.
Different Subniches and Opportunities
Earlier we've said that fitness isn't just about weight loss, although it's one of the most popular sub-niches. Here, we want to emphasize that there are countless opportunities in the fitness niche.
These opportunities come in the form of sub-niches.
Popular sub-niches include muscle building, healthy eating for growing teenagers, functional movement training, nutritional plans for digestion, and even fitness for pregnant women.
All these sub-niches have their own sets of products and fitness programs specifically curated for their goals.
As a dropshipper, this already shows just how many paths you can take if you start to dropship fitness products. Now, it's just a matter of which sub-niche you choose.
Top 13 Fitness Niche Dropshipping Products in 2023
You now have everything you need to know about dropshipping fitness niche products. It's time we go to the list of products you should consider selling in 2023. 
These products vary from apparel to equipment, it now only depends on what kind of online store you have and what kind of products your target customers will like.
Nevertheless, we'll give you a list of products for you to have ideas on what you can add to your store.
Resistance Bands
Resistance bands are probably one of the most, if not the most, popular at-home fitness accessories you can think of. They're widely used for a variety of exercise routines, and they're very easy to carry around.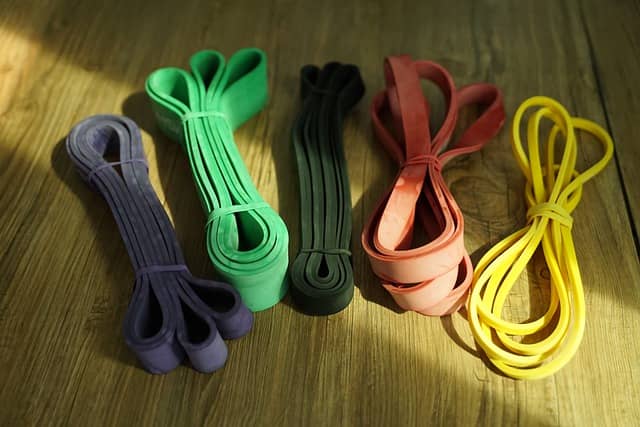 Another reason why it's so popular among consumers is that it's usually offered in three to four different strengths, from easy to extra difficult.
For dropshippers, this is an ideal item to sell mainly because it's lightweight and easy to ship. No need to worry if they're fragile because they're manufactured to be durable, given their purpose.
One probable disadvantage of selling resistance bands is the number of stores that sell them. However, the way around it is to find a supplier that offers high-quality resistance bands at an affordable cost.
Not only that, but the resistance bands also have to look aesthetically pleasing. But, despite the priority being its outer appearance, these bands also have to last a couple of routines as well.
Its affordability and weight should be enough to consider it as a product in your store.
Fitness Apparel
Somehow, wearing proper fitness apparel during workouts makes it all the more enjoyable. You're not just comfortable, but you're also wearing the right clothes.
This is one of the reasons why fitness clothing is a top option for you to sell in 2023. 
Another reason is that now that the world is easing out of lockdowns, people are now free to go back to the gym. That only means that they want to look quite presentable.
However, finding the right fitness apparel is a different challenge of its own. What we do suggest is to understand your target market and see what kind of clothing they prefer. With that data on hand, you can use it to look up specific fitness apparel to add.
Don't forget to consider the price of the clothes you want to dropship, as well as the quality. The better the quality, the more chances of gaining loyal customers.
Weighing Scales
Although it's not directly a fitness product, weighing scales are crucial in any fitness journey. This isn't just for those looking to lose a bit of baby fat, it's also crucial for those who plan to gain weight.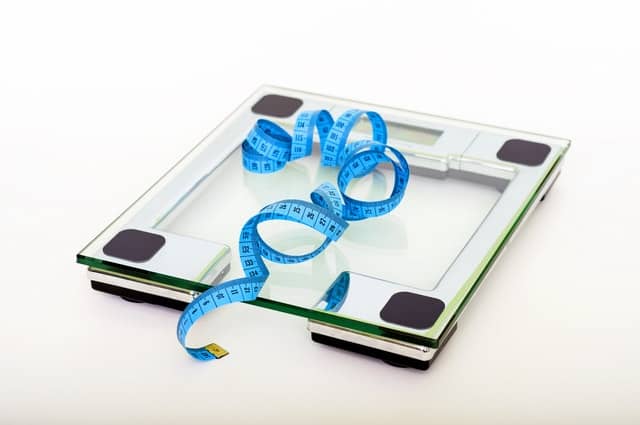 There are different types of weighing scales to choose from. You can look into the digital ones, which are all the hype these days. Or, you can also offer traditional ones with an actual scale.
Researching the latest trends for weighing scales can also help you add the right ones to your online store.
Whatever type of weighing scale you choose, just make sure that the supplier can pack it well. Nothing is worse than customers reporting broken products.
This type of product has a varied price range, so better canvas across different suppliers until you find the right price.
Exercise Mats
Exercise mats are also a staple in any fitness journey. Both low- and high-intensity workout routines somehow include an exercise mat which leads to a steady demand for these products.
Don't confuse these with yoga mats though. These mats are made from similar products but come in a different shape from yoga mats.
More often than not, you can see this product at the gym where people lift weights. They're also used for sports like Wushu. The main purpose of these products is so that you don't slip, no matter the amount of sweat running down your body.
However, these products almost always don't come cheap. The affordable ones of the market have reliable quality, but customers tend to look for ones that are known to be durable.
But although they're a bit pricey, rest assured that there's a market. It's just a matter of whether it's what your current target market wants, or not.
Yoga Blocks and Rollers
Yoga blocks and rollers may not look like your typical fitness equipment. For non-yogis, these items make a yoga studio seem like a kid's playpen.
What they don't know is that these are quite helpful in anybody's daily workout routine.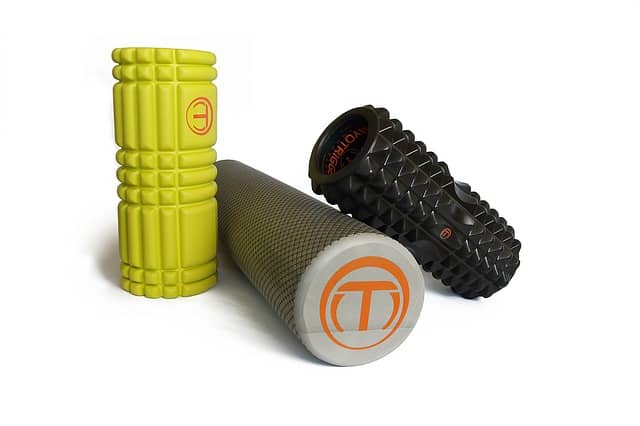 First of all, yoga blocks help yogis achieve certain poses and deepen their stretches. It's also a vital item during strength training exercises to help yogis support the weight of their bodies.
For some, they use it to elevate themselves or even ease the discomfort of some poses. It's commonly used for seated poses where hips must be above the knees to reduce pressure on certain muscles and joints.
As for foam rollers, these are also used to take yoga positions to the next level. Rollers can be useful during stretches, and can even soothe tired and sore muscles after workouts.
Others use these rollers to massage themselves, too!
Both these items can be affordable and sourced from reliable suppliers. Given that they're lightweight, they won't be hard to dropship as well. Just make sure you find the right products and price them according to what your customers would prefer buying.
Push Up Rack Boards
Push-up rack boards have been gaining some popularity over the past few days, and it's quite obvious why. Push-ups are one of the main exercises one can do when they're at home.
But with no coach around, people tend to do it incorrectly. With push-up rack boards, people can now optimize their push-up techniques and reduce errors in their form.
These rack boards come in different shapes and sizes. Each rack board has its own design, but they mostly offer more than 30 different positions.
The rack boards come with grips that are non-slip and cushioned for maximum comfort. After use, the grips can easily be removed from the board and stored safely.
One of the major benefits of using a rack board is to reduce joint strains, regardless of whether you're a beginner or a pro. It's also suitable for both men and women, making it a great item to dropship.
Even though these push-up rack boards are a bit expensive, people won't mind buying something that helps them improve their workout routine.
Smartwatches
Smartwatches may seem a bit off-topic, but plenty of people purchase these to track their fitness journeys.
From tracking the number of steps to timely reminders to move around, these are a must-have for someone who wants to stay on top of their fitness routine.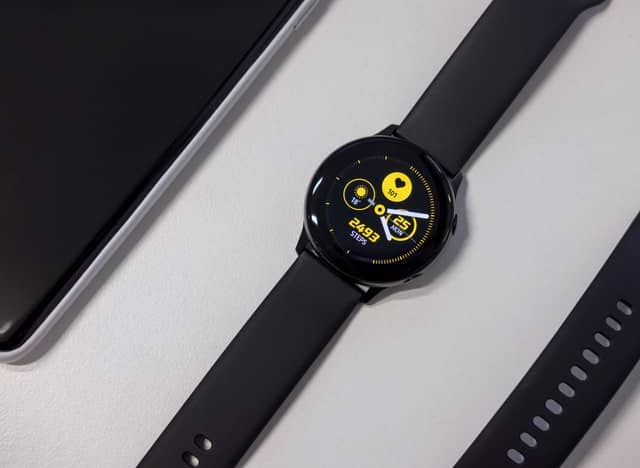 Lots of brands carry smartwatches, not just the big companies. Common features of smartwatches include heart rate monitors, pedometers, physical activity trackers, blood pressure monitors, and sleep monitors.
These may vary according to brand, but these are the general features you can expect from one.
Since they can be connected via Bluetooth to smartphones, some watches are also popular for their other features which include alarms, music control, and notifications.
Some of them are even waterproof.
The only con about dropshipping these items is that they're not always affordable. These watches can range anywhere between $100 to $500 each, depending on what kind of features you want to come with them.
Don't worry though, for as long as you target the right market, adding these items won't be a bad decision.
Pull-Up Bar
Pull-up bars are one of the most popular fitness equipment, both for home and commercial gyms. This type of exercise equipment is used for bodyweight training, specifically for the upper body.
It strengthens the abs, chest muscles, arms, and back through different exercises. Pull-ups, press-ups, and dips are just some of the exercises that can be done with just this equipment.
These bars are also sold with different types of grips such as wide, narrow, or hammer grips.
These are popular dropshipping items because they're relatively easy to install and dismantle whenever you like. They are great for home gyms, as mentioned earlier.
On top of that, these are great for improving overall body strength which most fitness enthusiasts prioritize these days.
If you think the number of exercises that can be done on this equipment is limited, think again. Tons of variations can be done, which include beginner and advanced options.
The price point of this product ranges from affordable to luxury items, so choose wisely according to your target market. At the end of the day, customers want durable products for their own safety.
Ab Wheels
If there's one thing about ab wheels, it's that they're small but deadly—in a good way.
Ab wheels may look innocent and harmless but it's one of the most effective workout tools for your core. To successfully execute a workout variation, you have to utilize several muscles and still think about your control and form as well.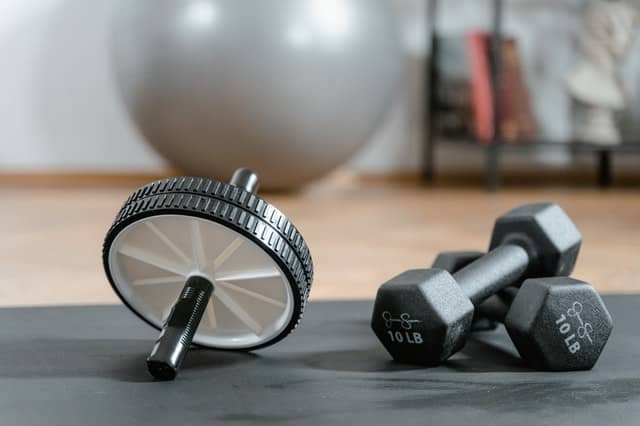 Important muscles need to work together in order to shift you from one position to another, which is always the case since ab wheels require motion.
This product is becoming popular among customers because it's pretty easy to carry around and it's suitable for home and gym workouts.
It's also quite popular among dropshippers because they're easy to dropship and the shipping fees are not expensive.
What's more important is that these are easy to source, with plenty of dropshipping suppliers offering them at reasonable price points. If you're looking to add this product to your store, better canvas well to find the best deal for you and your customers.
Calf Stretcher Rockers
The fitness niche isn't just about exercise equipment and clothes, it also includes items that prevent injuries and discomfort even after your workout.
One of these items is calf stretchers. This product prevents and treats plantar fasciitis by reducing heel pain which can be caused by Achilles Tendonitis, Sever's Disease, tight calves, and hamstrings.
It's even useful for those in physical therapy. It can provide deep stretches which are important for those working out.
What makes this product suitable for dropshipping is its size and usefulness. It offers several benefits despite being smaller than most workout equipment.
Even though calf stretchers come at different price points, there are still several suppliers that offer them at an affordable price point. Look for ones with an anti-slip surface to make them a safer option for your customers.
Also, make sure that your chosen suppliers offer calf stretchers that are compatible with larger and smaller foot sizes.
Anti-Slip Yoga Balls
Yoga balls have been around for years now, and they're still a top item among fitness enthusiasts. These yoga balls are still so useful in achieving different positions.
Also known as a stability ball, yoga balls help you increase your range of motion and balance. Aside from yoga, it's also used for core workouts wherein it helps with strength and toning.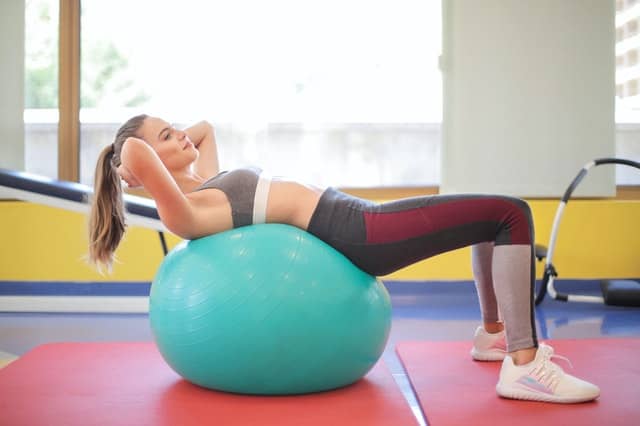 Somehow, this product has also made its way to the office. It's now used as a substitute for chairs. To initiate active sitting, people are now using anti-slip yoga balls as their office chairs.
This is thought to improve posture and reduce back pain while using the core muscles. Since all postural muscles are being worked out, it's a great way to passively bring out the six-pack.
Anti-slip balls, as the name suggests, are made from thick and durable materials to prevent slipping. This is why it's useful for yoga and core workouts.
Dropshippers may be pleased to find out these are easy to dropship. Of course, it's reasonable to offer inflators to help your customers bring their yoga balls to life.
Nevertheless, these are affordable and ideal items to add to your fitness niche store.
Adjustable Dumbbells
Adjustable dumbbells have been gaining popularity because of their convenience. With more and more people building their home gyms, this item is definitely at the top of their list.
These dumbbells take up less space compared to the traditional ones, mainly because you don't need to buy different weights anymore—you just simply need to adjust them.
Even though adjusting to your preferred weight can take a bit of time, it's still great for people who want to maximize their space as much as possible.
On the downside, this item can be a little bit more expensive. The price point already considers the benefits of adjustable dumbbells over the traditional ones, making it a reasonable purchase.
For dropshippers, the only thing you need to secure is your target market. Make sure that once you decide to add this item, you have a guaranteed number of customers who will buy it.
Look for suppliers in strategic locations to maximize shipping fees. Once you find reliable suppliers, this can be a winning product for you.
Vitamins and Supplements
Vitamins and supplements are also essential items in the fitness niche. Those who work out should know the importance of staying healthy not just on the outside, but also on the inside.
Regardless of whether it's organic or not, appropriate vitamins and supplements must be taken to ensure that your fitness journey won't be for naught.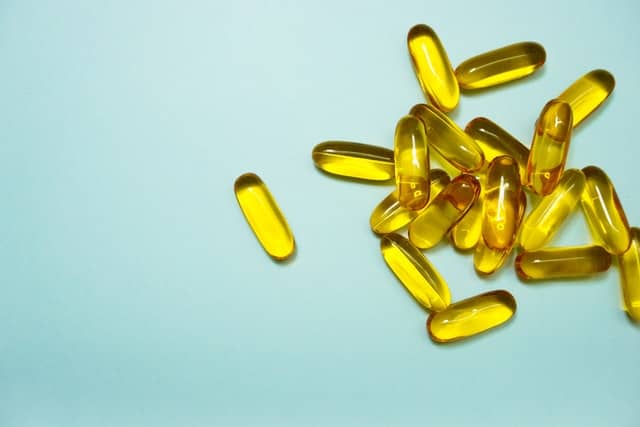 There are lots of products you can choose to dropship, from protein shakes to antioxidants. Vitamins are also top options to dropship, although double-check on the regulations for both your sourcing country and target countries.
As a dropshipper, you should keep in mind that these products significantly affect a person's body. Find a reliable supplier and ensure the products you intend to dropship are safe for ingestion and approved by several authorities.
Do the research and really take the time to guarantee your customer's safety.
FAQs on Dropshipping Fitness Niche Products
Where to Find Fitness Dropshipping Suppliers?
Having the right fitness dropshipping suppliers is equally important as dropshipping the right products. Ensuring that your customers get high-quality products on time is also an essential aspect of your business.
Therefore, the search for the right suppliers is a crucial step in your dropshipping business. Knowing where to find them, however, is another case.
Using Google is one method you can use, but sometimes, this can be time-consuming. That's why we've provided a list of reliable suppliers you can explore so that you have a good head start.
It's best to have tons of suppliers that provide different products. Apart from variety, you also have back-ups when things don't go your way.
Here's the list of suppliers:
AliExpress
AliExpress is one of the most popular suppliers for dropshippers. This ecommerce marketplace has more than 100 million products listed on its website and more gets added every day.
To give a little background, AliExpress was founded by Alibaba more than a decade ago. If you're not yet familiar with Alibaba, it's also the largest ecommerce company that's based in China.
All these credentials make AliExpress one of the most reliable suppliers on the internet today.
Fitness products are also quite easy to find with their search bar and the options to look up products according to price range, sale, number of orders, the newness of products, color, and ratings.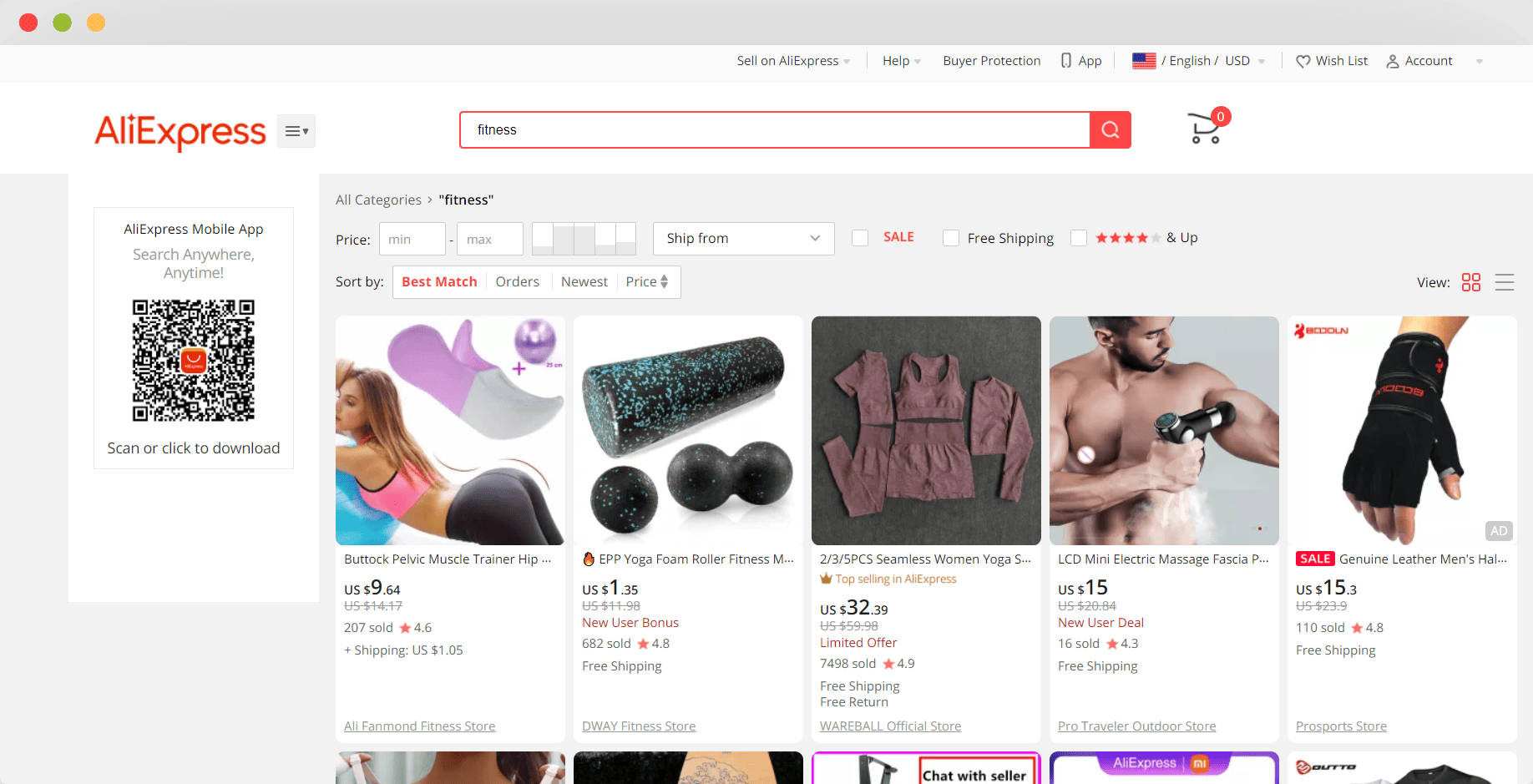 If you're looking for an affordable source of products, you can trust AliExpress to offer a significant profit margin. The products are mostly from overseas manufacturers, making them quite affordable.
On top of that, membership is also free. You don't have to pay fees each month to view products you want to dropship. Just simply create an account and you're good to go.
So, if this is the kind of supplier you're looking for, better check them out.
Net2Fitness
Net2Fitness is a known dropship wholesaler company for fitness equipment. It's a family-owned equipment store that sells products at a discount.
Most of their popular products are home gyms, inversion tables, weights, weightlifting accessories, and abdominal exercise machines.
But they also sell men's and women's clothing. Indoor fitness and yoga items are also some of the items you can browse in their store.
One of the main things they advertise is that their consumers get factory savings of up to 45% for their products. Despite the discounts, their products are of the highest industry standards.
You can partner with them for their wholesale dropship programs. They also offer a preloaded website complete with tools to help you get started quickly.
So, what more could you ask for?
You can create an account on their website to explore what else they have to offer.
GreenDropship
If you plan to sell organic products, GreenDropship is the best place to source items. This supplier was founded in 2012 when they saw the opportunity to provide accurate product feeds.
They have more than 20,000 natural, organic, gourmet, and specialty items on their product catalog. Their products include groceries, supplements, and body care.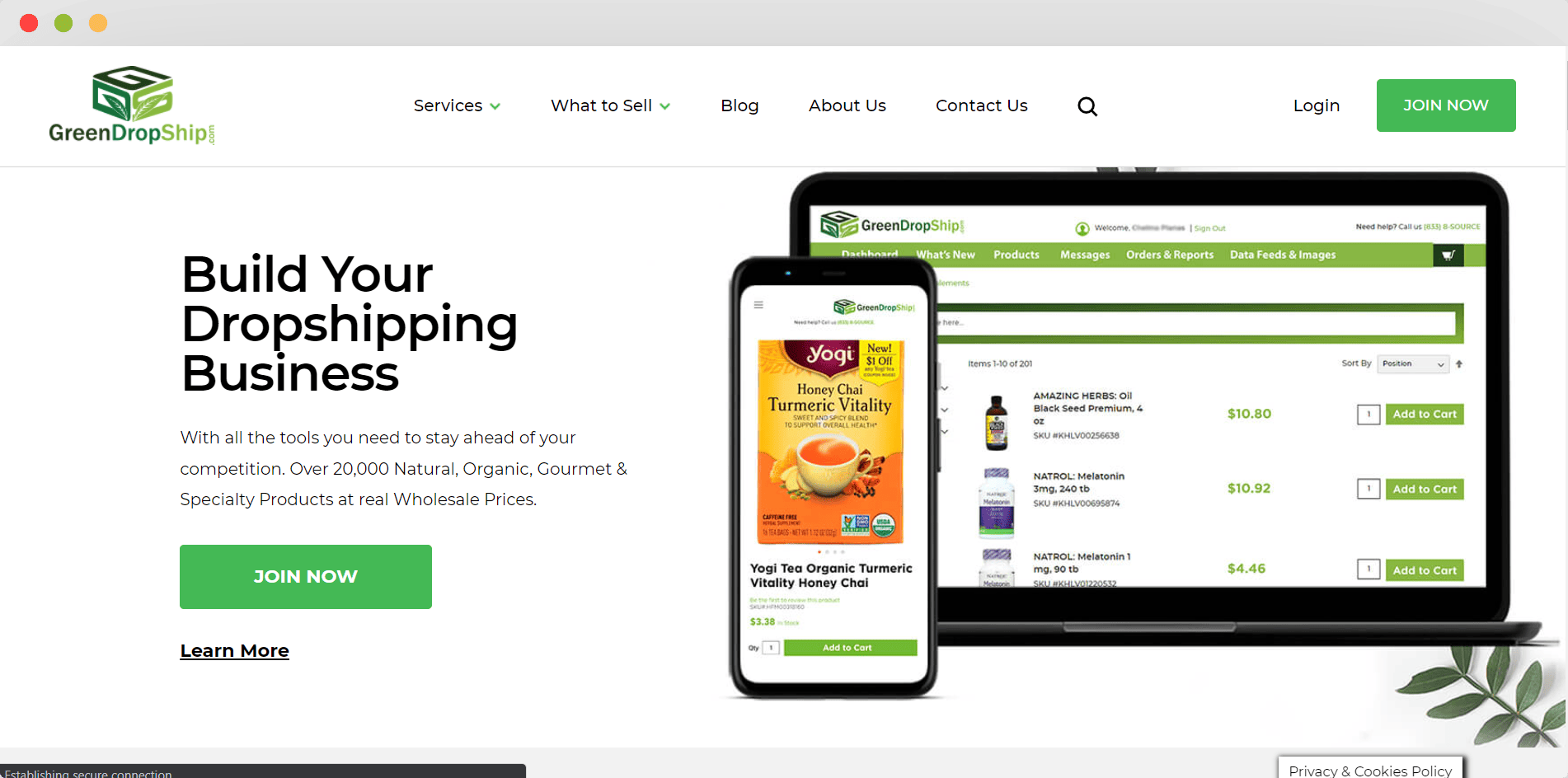 They partner with dropshippers selling on Shopify and WooCommerce. They also have their facilities located in Los Angeles, Illinois, and Pennsylvania, making them a top option for dropshippers who target customers in the United States.
For their fitness items, you can trust that they sell organic vitamins and supplements that fitness products consumers can definitely use.
For dropshippers, you should definitely check out their order fulfillment and inventory management. You'll benefit from their current process and guarantee that your customers will be happy.
So better check out their website if you're interested in dropshipping organic supplements and vitamins.
Chinabrands
Considered to be one of the best wholesalers on the internet, Chinabrands is a top option for dropshippers. Their platform is quite advanced and offers an integrated dropshipping tool.
The ecommerce platform is under the cross-border commerce group, Globalegrow. If you're familiar with Zaful, it's one of its sister companies.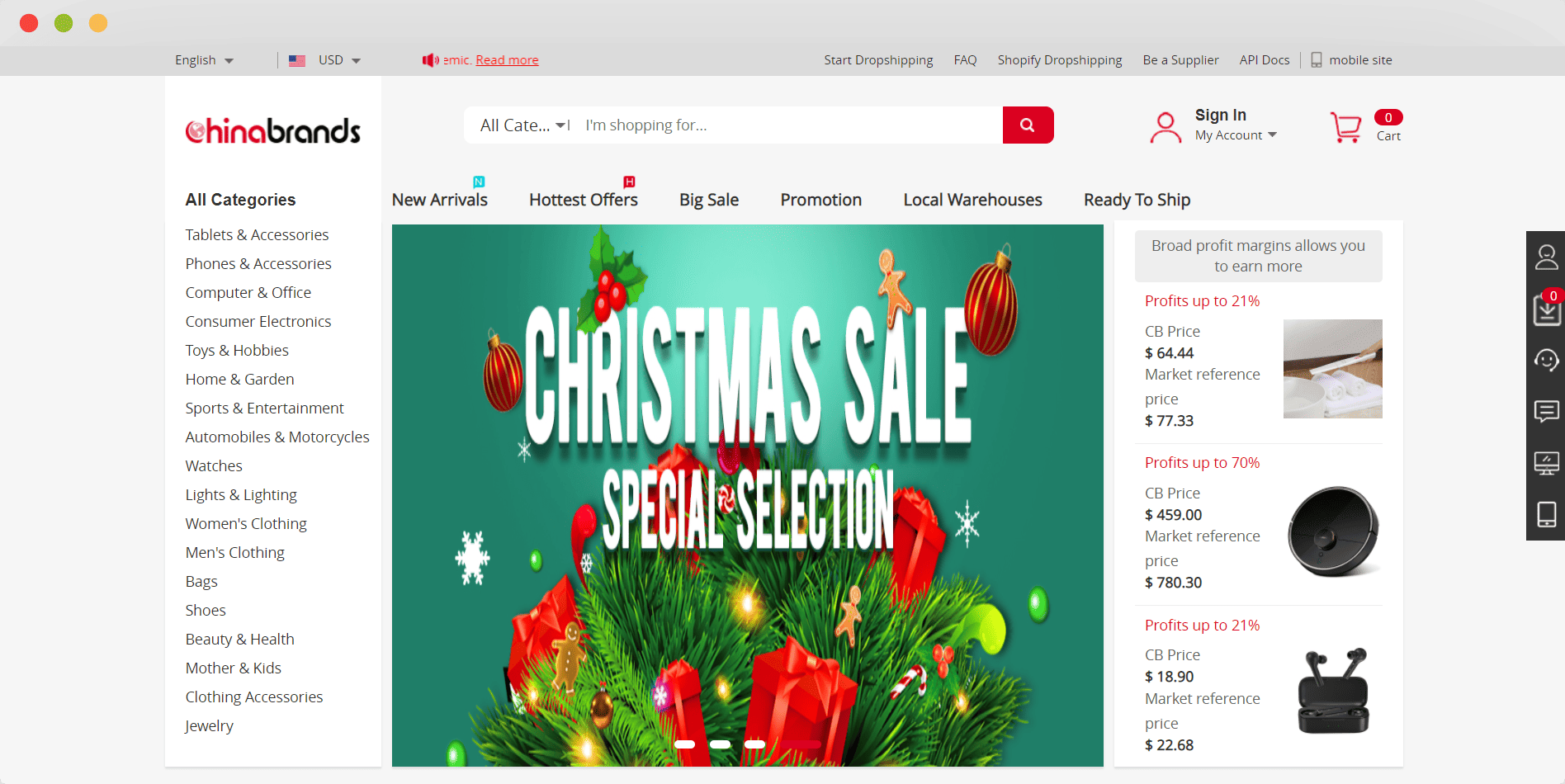 Currently, Chinabrands has more than 500,000 products online. Each of these products passed through 3 layers of quality inspection, assuring that they're worth every penny spent on them.
More than 50,000 stores and suppliers can be found on this website. Daily orders also exceed 10,000. With more than 40 warehouses worldwide, they're a top option for dropshippers all across the globe.
You can easily start dropshipping with Chinabrands as soon as you join them. Their membership is free and gives you access to all the information you can possibly need.
Doba
Doba is also one of the industry-leading dropshipping platforms. It's ideal for new dropshippers because it's easy to navigate and understand.
They frequently look for new suppliers so that they can add new products to their current catalog. Apart from that, they also create tools and resources to help customers in their respective dropshipping businesses.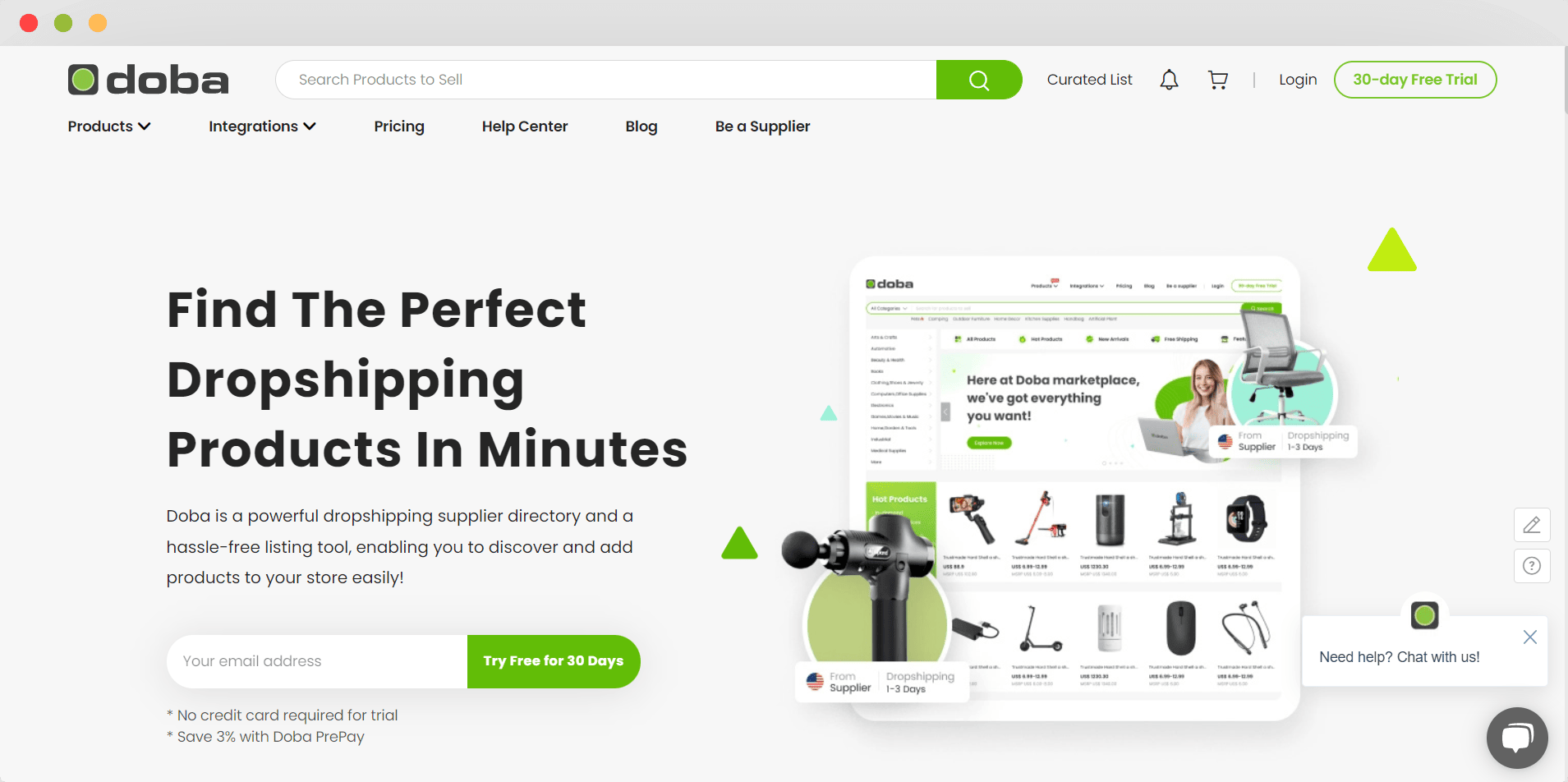 More than 1,000,000 products are currently live on their website, with more products added each day.
Once you become a Doba member, you instantly get access to millions of wholesale products. The ecommerce platform also offers a simple interface to help you interact seamlessly with suppliers.
You'll also get the chance to research the latest fitness niche products so that you can join the trends and add hot-selling products.
Reports and advanced search capabilities are also available if you really want to understand the market and make informed decisions every step of the way.
All of these, though, come at a cost. Their most popular plan, Business, starts at $29.99 per month and already provides automation for online stores.
This plan includes 2,000 storefront product listings, 2,000 monthly products export counts, and 100,000 inventory lists.
Although, you can also start your 30-day free trial once you sign up. The trial gives you the same access as you would when you avail of the Business plan.
How to Start Dropshipping Fitness Products?
If you're new to dropshipping, you might be wondering how you can start dropshipping fitness products. There's no denying that this niche is popular among both dropshippers and consumers which is why it can get so competitive at times.
But nothing's impossible if you just put your heart into researching the best methods and strategies to become successful in this niche.
Below are some of the steps you can take to start dropshipping fitness niche products. These are not set in stone, so you can add or skip a few steps in between. What's important is you have a plan, and you're capable of adjusting when you need to.
Find a Good Market to Target
Regardless of whether you're an ecommerce business or not, you need to find a good market to target. It's not enough that you have a business idea, you should also know who to sell the products to.
This doesn't mean that you don't target those that don't fit your criteria, though. It only means that you spend your money on those who are most likely to purchase from your business.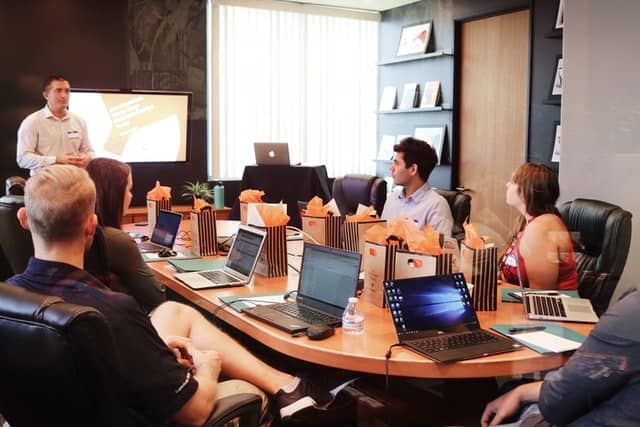 The best way to find a good target market is to conduct market research. It's a challenging and time-consuming task that you should prioritize. Don't worry, there are tools like Google Trends and Quantcast to help you analyze data on hand.
These tools help identify and assess your competitors as well as identify new customers.
Once you have the necessary data, you can then create customer profiles and market segments so you can easily understand your current customers.
Just remember that market research isn't a one-time thing. You have to keep doing it if you want to stay updated with the current trends as well.
Decide What Products to Sell
Surely after you've identified your target market and created customer profiles, you can now gauge what kind of products should be added to your online store.
Don't just randomly choose items just because you want to be a part of the fitness niche. You also have to think about whether it's worth adding to your store or not.
New dropshippers often fail to realize that they must also strategize how to plan and arrange products all over their website. For one, this is essential to making sure the right customers find the right products.
When thinking about adding a product, think about your target customers and whether they'd be willing to purchase it. Don't forget to add complementary products that might just be an afterthought for some.
The more thought you put into the products you sell, the more likely you'll be successful in selling them.
Team Up with Reliable Suppliers
Since you now have a list of products you want to add, it's time to find reliable suppliers to source them from.
Like products, it's not enough that you find a supplier that offers many of the products you wish to sell. You also have to check out reviews and see whether they're a good kind of supplier, or not.
Some key characteristics a supplier must have include production capabilities, ease of communication, accountability, and expertise in fitness niche products and target market.
All these come together to save you from future headaches and potential customer complaints.
After all, you're just merely dropshipping the products. Any product or shipping issues will most likely be addressed to you, even though you've never touched the products.
We've already enumerated the top suppliers above, but don't limit yourself. You can always use Google and research to find more suppliers in this specific niche.
Explore Different Marketing Strategies
A common mistake dropshippers make is that they just join the bandwagon and focus on popular marketing strategies. While this may work out for some, it's not always the best way to move forward.
To reach as many customers as possible, you want to explore different marketing strategies to find which one is effective and budget-friendly.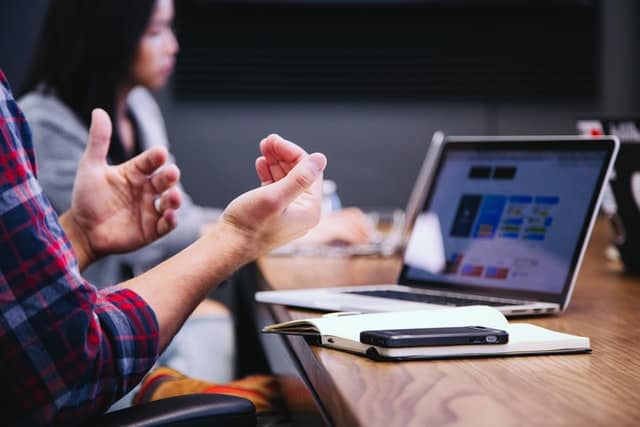 You wouldn't want to spend lots of money on marketing without a good strategy in place.
Here are some marketing strategies you might want to consider for your fitness niche website:
Influencer marketing – most customers in the fitness niche often heed the advice of fitness coaches or personalities. These people are generally looking for ways to enjoy their fitness journeys and be as comfortable as possible. So, what better way to convince them than to collaborate with trusted influencers and personalities to advertise your store.
TikTok Marketing – TikTok is one of the most popular social media platforms. Nowadays, it's where most people discover new products and businesses. However, the best way to reach many people without spending money is to go viral—which can be challenging. Nevertheless, it's a great platform for advertising products.
Facebook Ads – although pricey, there's no denying that Facebook Ads are highly optimized. The platform is very transparent with the number of people reached and will provide numbers every step of the way. If you have the budget for it, be sure to research how you can maximize your spending on Facebook.
There are plenty of marketing strategies that you can use for your store, not just the ones above. At the end of the day, each dropshipping store is different and what is effective for you may not be the norm when it comes to marketing.
Don't worry though, with research and a good plan in place, you'll soon reap the benefits of your hard work.
Keep Up with the Trends
Finally, when dropshipping fitness products, you should keep up with the trends.
We don't mean to say you need to add products every time a new trend emerges because that's not always the best move. But what we do recommend is for you to stay on top of these trends.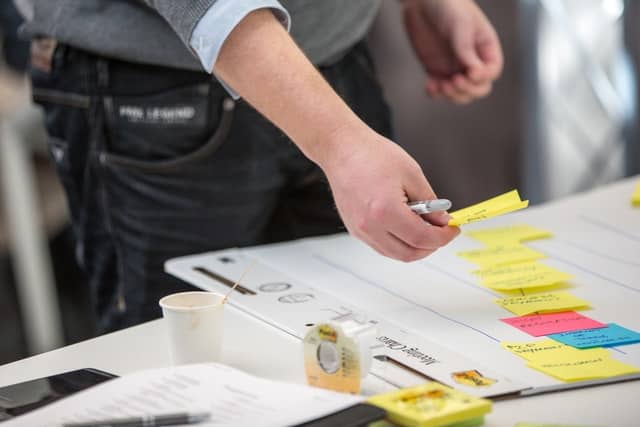 Monitor what your customers are currently into and review your offerings. Nothing's worse than selling products your customers are no longer interested in—this only leads to losses.
Keeping up with the trends also means checking whether your overall branding will still appeal to your target market. Trends come and go in the fitness niche, so you should prioritize remaining relevant and attractive to potential and current customers.
Don't be afraid to update and upgrade every now and then if the outcome will be beneficial for your business. Although, don't be too quick to jump into a trend if you're not too sure about its lifespan.
With that, weigh your decisions every step of the way. Consistently make informed decisions, and don't shy away from risky ones.
Conclusion
Dropshipping fitness niche products is a great idea, especially for dropshippers who did their research and have established selling and marketing strategies in place.
The list of fitness niche products above is just some top items you can sell in your dropshipping store. Feel free to look for more items though, if you're looking to sell specific products and have an established target market.
Product sourcing can be a challenge for dropshippers, old and new alike. Feel free to contact us if you're interested in finding the right suppliers for your fitness niche online store.