One of the key ways to stay ahead of your dropshipping competitors is to keep up with seasonal trends. So, as the heat of summer gives way to the cooler months of fall, it is important that you adjust your online store product listings accordingly.
That said, between weather changes and fall festivities, curating a winning list of products for your dropshipping store can be a tricky affair. Fortunately, we have done the research and created a list of top selling items during fall for different niches.
Would you like to enjoy great sales this fall? Read on for tried and tested money-making products.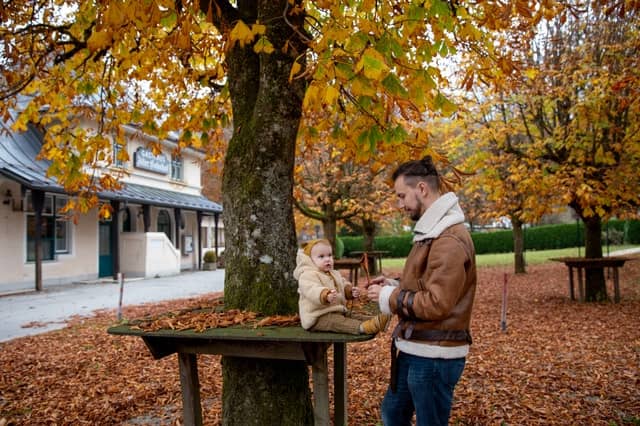 Clothing
For some people, buying clothing in the fall stems from a need to keep up with the latest fashion trends of the season. For others, fall shopping is a necessity because they need warmer attire to keep up with the cooler weather.
If you run a clothing dropshipping store, try and cater to customers on both sides. List some of the latest fall fashion items for fashion-forward shoppers and balance them off with quality timeless pieces that may be more affordable.
Some pieces worth offering to buyers include:
Legging
Coats
Scarves
Leggings
Flannel shirts and T-shirts
As you weigh options from clothing dropshipping suppliers, look out for warm cozy fabrics like cashmere, cotton, and flannel. Quality denim is also quite popular among fall shoppers looking to abandon their linen summer shorts for jeans for warmth.
Footwear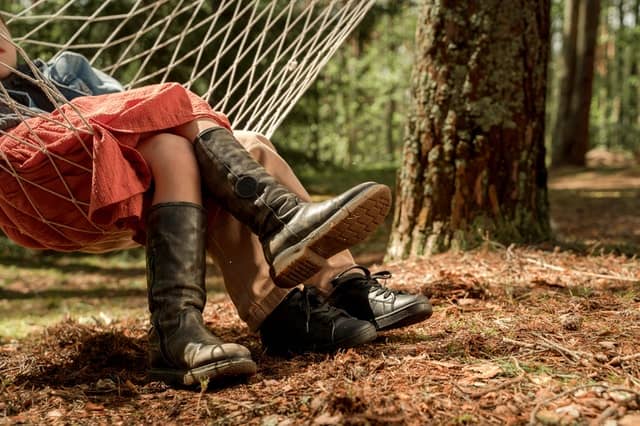 As the leaves start to shed, out go the flip-flops and in come the warm stylish boots. True, boots are not the only footwear worn in autumn but they rank quite high due to the comfort, warmth, and style diversity they offer.
In terms of material, shoes come into contact with more moisture as fall progresses into winter. Waterproof shoes are thus highly preferred for their durability and the health safety they provide.
Home Appliances
Whereas ice cream machines and fans may have been hot sellers in the summer, they may not be as popular in autumn. As most people begin to nest, consider offering home appliances such as:
Coffee makers
Cake mixers
Waffle irons
Water heaters
Further, keep in mind that most homeowners prefer to run pre-winter home maintenance in autumn. Supplies such as air conditioner filters and thermostats could also be great additions to your home appliance listings.
Home Care Products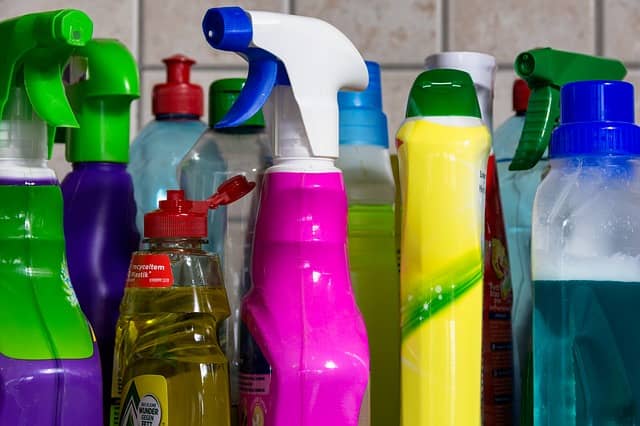 Lately, autumn cleaning seems to be the new spring cleaning. Light summer linens often need to be cleaned and put away as warmer bedding and throws are brought out. Different home and office spaces equally need to be deep cleaned in preparation for winter.
In light of this, consider adding effective cleaning supplies to your product listings if they match your niche. Hypoallergenic cleaning products, in particular, may be quite popular as flu and allergies are more common in cooler months.
Other high-demand home care products you could look into include:
Furniture care supplies– outdoor furniture often needs to be covered and stored to shield it from humidity and subsequent damage. Furniture covers and wood sealant paints could, therefore, prove profitable.
Scented candles and essential oils- as more people start to spend time indoors, scented candles and essential oils become go-to solutions to keep their spaces inviting and cozy.
Mold and mildew solutions- most households face perennial mold and mildew problems in autumn and winter. Your customers would likely appreciate mold and mildew removers, stain removers, and mold prevention products.
Kids Toys and School Supplies
Childcare in the fall involves lots of back-to-school and indoor entertainment shopping as opposed to bouncy houses and sandcastles. Why not cash in on that?
To cater to back-to-school shoppers, consider offering:
Backpacks in multiple colors and age-appropriate sizes
Pen and pencil cases
Water bottles
Food storage tubs or bags(recyclable options would be best)
Locker organizers
Daily planners
If your niche leans more towards the fun and playful side, there are multiple options you could explore too. Try to work with dropshipping suppliers that stock or offer product sourcing for:
Jigsaw puzzles
Board games
Playhouses
Video games
Tips: Parents shop for child age groups right from the toddler stage to high school. Having age-appropriate products for different ages could help you attract a wider base of customers to your dropshipping store.
Jewelry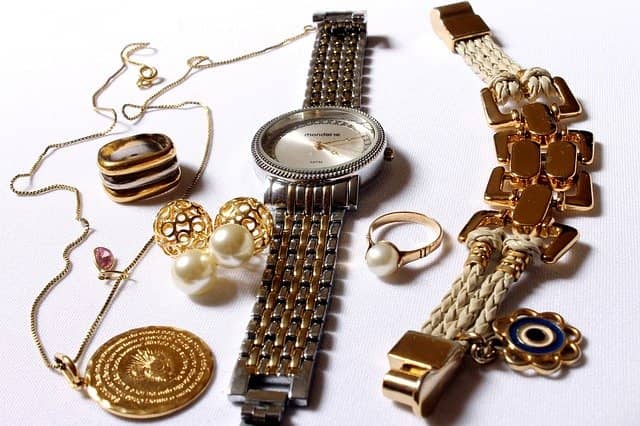 Jewelry is a great gifting item for a wide variety of occasions. Better yet, it is available in a broad selection of designs for different budgets. Simply aim for genuine jewelry dropshipping suppliers and select eye-catching sets that match the tastes of your target market.
Skincare Products
When seasons change, so do skincare requirements. Lower humidity in the fall, for example, may result in drier skin for some skin types.
Offering autumn-friendly skincare products with the right information in your marketing strategy could help your store stand out. More so because this is not a skincare need that most beauty stores address or cater to.
Coffee and Tea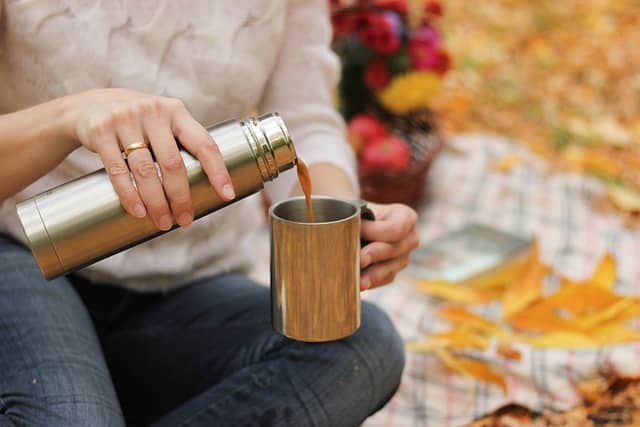 Granted, coffee and tea are consumed all year. Nevertheless, as temperatures dip, most of us desire a warm beverage to keep the chill at bay.
If you have been looking for a great time to launch your private label coffee blends, it may not get better than autumn.
Sporting Equipment
Lots of sporting activities take place in the fall. They include soccer, volleyball, hockey, and football. Farther into the season, skiing, snowboarding, and ice hockey also kick-off as winter draws near.
Autumn is, therefore, a great time to offer outdoor and indoor sporting equipment. It may equally be a good idea to include personal fitness equipment such as bicycles. The lower temperatures are often more conducive for people to exercise in.
Naturally, if sporting goods are your dropshipping niche, sportswear is also right up your alley. Plus, your customers may appreciate the convenience of accessing all their sporting needs in one store. To this end, you could have sales for:
Sporty shoes
Yoga wear and accessories
Caps
Headbands
Halloween Costumes and Supplies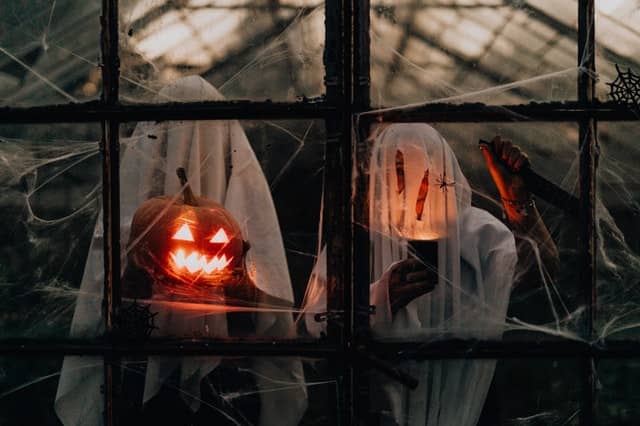 One of the dropshipping rules of thumb is to tread carefully when it comes to products such as Halloween costumes and supplies. This is because they are often only profitable once a year.
However, this does not mean you have to miss out on the massive profits that come with this spooky holiday. You simply need to be strategic. You could explore clever approaches such as:
Finding Halloween merchandise in your niche that would be popular within your target market
Offering print-on-demand Halloween merchandise
Holding a time-limited sale for Halloween costumes
With that being said, here is a sample list of some top Halloween products you could source for your customers:
Halloween greeting cards
Halloween masks and costumes
Halloween-themed home decorations like faux pumpkins, bowls, skeletons, trick or treat signs
Candy
Thanksgiving and Christmas Supplies, Accessories, and Gifts
According to Statista, in 2021, almost 43% of Americans began holiday shopping in early October. Most of them hoped to save on costs by shopping early and also avoid the renowned last-minute Christmas rush.
As a dropshipper, such consumer concerns offer you a great opportunity to rake in great sales.
On one hand, you too could participate in the Black Monday, Thanksgiving, and Christmas sales. On the other, you could stand out by offering your customers advantages such as:
Doing all their Christmas shopping in the comfort of their homes
Having their festive shopping delivered to their doorstep
Convenient shopping vouchers for them to gift to loved ones
Customized items that may make for more heartfelt gifts
With that in mind, let us discuss some product ideas for Christmas and Thanksgiving.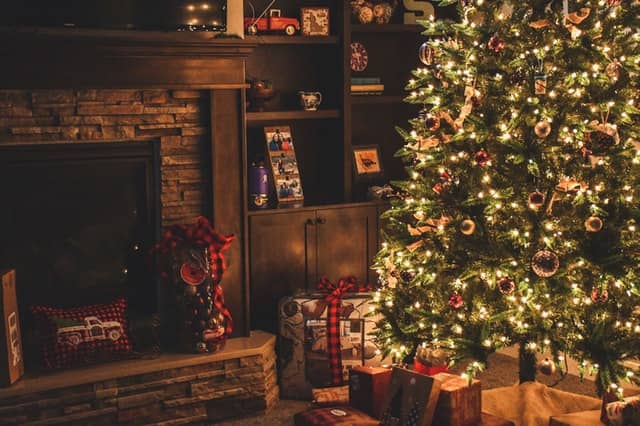 Thanksgiving and Christmas are mainly family holidays. However, they are also celebrated at workplaces through different gifting initiatives. As such, our list includes ideas for both settings.
Cooking accessories- gingerbread baking tins, turkey basters, eggnog glasses, are all hallmark festive season items that fly off shelves with the right marketing.
Home decorations- from Christmas trees and tablecloths to elves and Santa hats, end-year festivities would never be the same without the right decor. You simply can't go wrong with a good selection of them.
Festive lighting- neon lights are quite popular as they offer a wide array of colors and a variety of entertaining control options. Their low energy consumption is additionally a massive selling point.
Disposable or recyclable party cutlery and crockery- hosting can be overwhelming. Disposable and recyclable party utensils are thus usually in high demand because they eliminate the tedious tasks of cleaning.
Gift packages- consider creating gift bag packages with a few select items that complement each other. An apron, marinades, and a cookbook, for instance, would be an ideal combination.
Branded merchandise– branded merchandise comes in handy for firms looking to offer gifts to loyal customers and employees. Offering this service could be a great money-making avenue.
Frequently Asked Questions about Top Selling Items During Fall
Are Fall and Winter Items the Same?
Not entirely, winter supplies are more restricted to sub-zero snowy weather while fall still allows for activities like outdoor sports.
Nevertheless, both seasons are characterized by cooler weather and end-year festivities. It may thus be profitable to offer customers some winter products in the fall just in case they would like to start shopping early.
Are Fall Items Profitable?
Yes.
Financial studies show that a significant percentage of annual consumer expenditure occurs between fall and winter. This is mostly due to the festivities celebrated around these seasons.
Subsequently, you can earn great profits due to the high volumes of sales witnessed around the season. Alternatively, high ticket items like jewelry that are often bought as gifts can also earn you substantial profits.
What Challenges Should I Anticipate during Fall Sales?
High volumes of orders during the fall season can be very demanding both for you and your dropshipping suppliers. If the dropshipping fulfillment processes are not carefully handled, errors can lead to delays.
To avoid such difficulties, consider incorporating dropshipping automation solutions in the handling of orders. This would minimize errors and make it easy for you to run your dropshipping store.
Further, make an effort to liaise with your suppliers to confirm that their shipping methods are effective and reliable.
How Do I Choose the Right Supplier for Fall Items?
You may need new dropshipping suppliers if you are discontent with your current dropshipping suppliers or would like to add new products to your store.
The bottom line is, your requirements for autumn dropshipping suppliers may not differ much from those of other seasons. They should, ideally, offer you:
Affordable wholesale product prices that allow you to make a healthy profit
Quality product packaging
Complementary dropshipping services such as print-on-demand, private labeling, and warehousing services
We, at NicheDropshipping, offer all these solutions under roof. We also have the capacity to process high volumes of orders such as those that you may face during autumn.
We offer worldwide fulfillment and work with over 15 shipping companies that are certified and offer tracking numbers for each shipment. These multiple channels enable us to avoid backlogs and handle your orders more efficiently.
Final Thoughts
As evidenced by this list, almost every dropshipping niche can benefit from fall consumerism. The secret is to simply identify specific needs in your niche and try to meet them. You could also get ahead of your competitors by:
Using season-focused marketing
Offering unique high-quality fall products
Creating package solutions that offer your customers good value
Offering gift vouchers
NicheDropshipping currently has multiple warehouses in China and the USA. This, coupled with our rich experience in dropshipping fulfillment equips us to help you competently meet your fall dropshipping goals.
Contact us to learn more about how we can get your business through every trend and season.