This is an ultimate FAQ guide on one of the hottest topics in the field of online shopping: buying from Alibaba. In this topic, we will discuss everything related to Alibaba buying.
You will get to know what Alibaba is all about, the process of Alibaba shopping, along with tips and tricks of having an efficient procurement from Alibaba especially related to businesses like dropshipping.
You need to stay connected throughout the article as you will learn a lot of easy yet tricky processes that you can use while shopping from Alibaba.
Let's start.
What Is Alibaba Known for?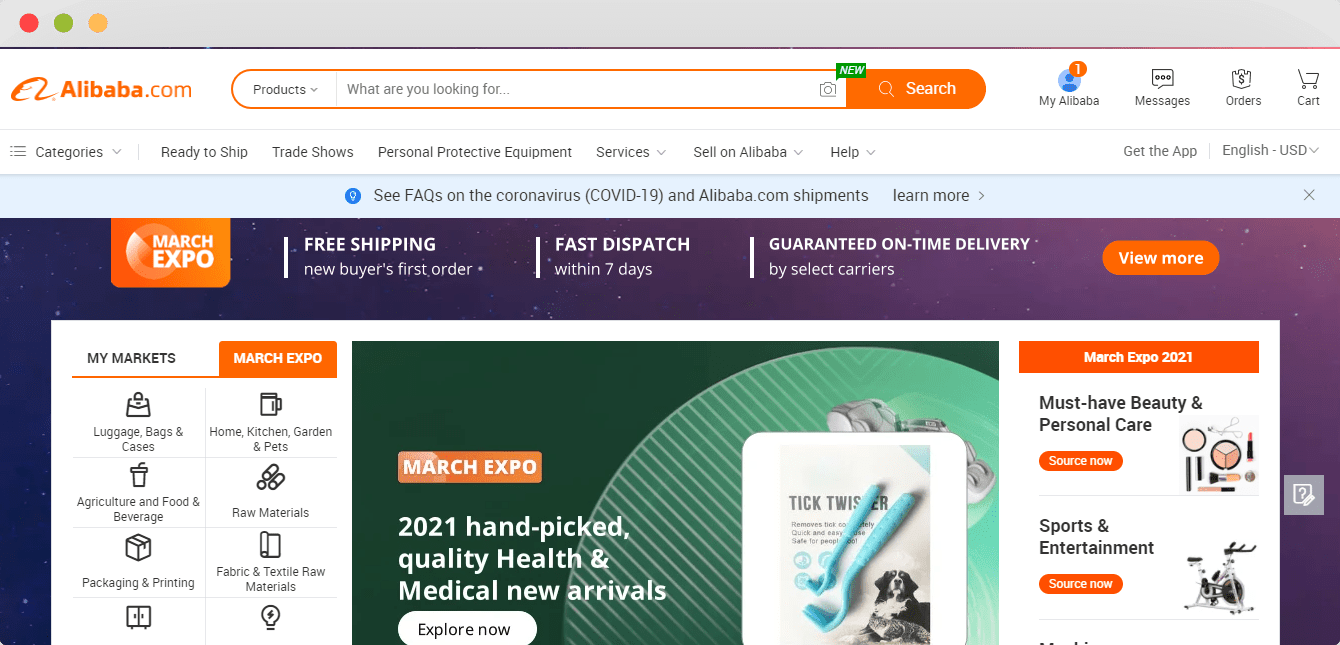 Alibaba is one of the most reputed and well-established names in the field of e-commerce. It is also credited as one of the largest e-commerce platforms to source products for personal and business use.
Alibaba is actually a group of companies that offers its products and services all over the world. Launched in 1999 as an online shopping platform, the company has moved on to serving the online world in B2B, B2C, and C2C categories.
In addition to the independent B2B website of Alibaba.com, the company has other e-commerce subsidiaries as well including AliExpress, Tmall, 1688, and Taobao.
Some e-commerce gurus also regard Alibaba as the undisputed largest e-commerce platform in the world due to a number of reasons which you will come to know later in this article.
Simply put, Alibaba is generally known as the cheapest and the largest Chinese B2B online store or a platform to source your products for business with the largest number of active online buyers in the world.
Who Is Alibaba Owner?
Alibaba is not owned by a single person. There are multiple shareholders in the Alibaba group. The largest shareholder of Alibaba is SoftBank Group.
Other shareholders include Jack Ma and Joseph Tsai who are also the co-founders of this online e-commerce giant.
Alibaba is generally associated more with Jack Ma as he has also been the company's executive chairman in addition to being the co-founder of the company.
Is Buying from Alibaba Safe?
Yes. Alibaba has been up and running since 1999. Since its inception, there has been a consistent increase in the customer base of Alibaba. Many businesses have sourced their products from Alibaba.
Alibaba also takes special care in protecting their clients' data including their personal and financial information.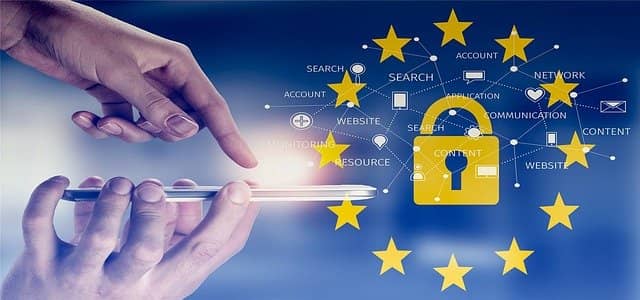 Had there been any flaws in their security systems, the company would not have risen to the level of being the topmost e-commerce platform in the world.
Moreover, it has a legal entity too. The company is traded as the name of BABA in the New York Stock Exchange (NYSE).
The shares of Alibaba have also been rising on NYSE. It traded for around USD $74 in 2016 and has been trading at around USD $115 this month.
So, the answer to the question of safety is crystal clear when it comes to Alibaba. You can buy safely from this platform as this website is protected in every possible way.
Is It Worth Buying from Alibaba?
Yes. Alibaba is full of Chinese suppliers, wholesalers, and manufacturers. The suppliers include factory owners and Original Equipment Manufacturers (OEM) as well.
Alibaba is generally considered a heaven for the online and offline wholesale businesses including dropshipping and general procurement for businesses. People from all around the world also use Alibaba to purchase products for their personal use as well.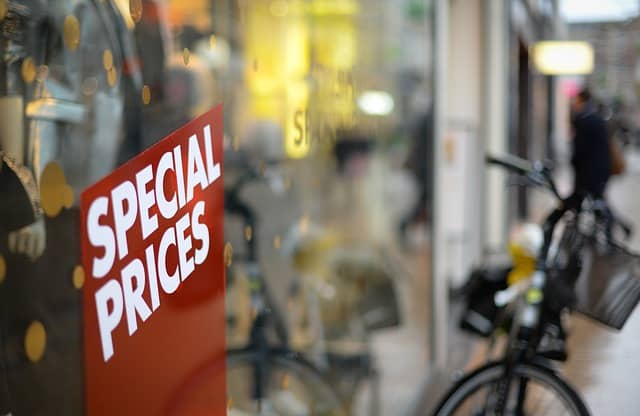 If you compare the prices along with the product quality on Alibaba with that of websites like Amazon and eBay, you will notice a huge difference in pricing, possibilities, and variety of the products.
China has unanimously emerged as the largest supplier of goods for the whole world and Alibaba is the face of Chinese online shopping.
In the current age of internet buying, Alibaba has taken a huge lead from competitors to offer the maximum possibilities to international businesses.
It has been ahead of its competition in terms of sourcing its products at cheaper prices, shipping options, and maximum flexibility in the variety of products as per your choice.
That is the reason why Alibaba has not been limited to hosting Chinese suppliers only. Suppliers from all around the world have started joining Alibaba to capture a massive chunk of its customer base.
If you are smart enough to get the suppliers on the negotiating table and are good enough to let them understand your requirements, you and your business will most probably rock.
Nevertheless, you will also find a few buyers who would have bad experiences with Alibaba. But no platform is free of bad experiences. All you need to know is the right set of tips and tricks when buying from Alibaba.
That is exactly what this article is going to throw light upon. You will learn the do's and don'ts of Alibaba shopping as we go along this article in different ps and you will be an expert about safe and smart shopping from Alibaba.
Why Is Alibaba So Cheap?
Alibaba is cheap because of certain reasons. There are many factors that make this platform cheap and buyers find the prices of the products far more competitive as compared to other platforms. These factors are highlighted below:
1. Chinese Suppliers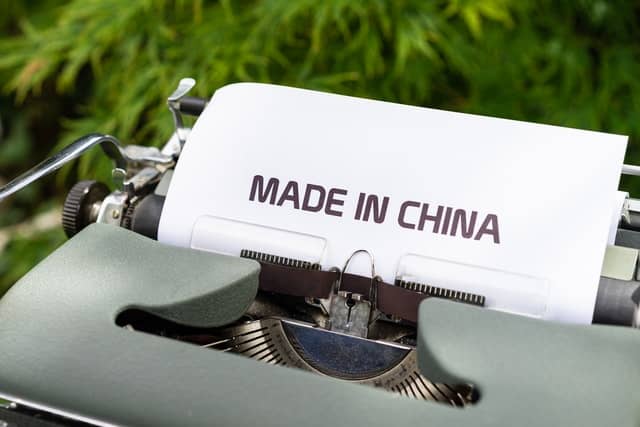 One of the top reasons why Alibaba is so cheap is because of the presence of Chinese suppliers on Alibaba. As you must know that Chinese model to capture the world is via cost-effective products, the same rule applies here at Alibaba too.
The Chinese suppliers don't keep their profit margins insanely higher. Although they still make a reasonable profit out of their products, still the cost of Chinese goods is way below the cost of goods offered by any other country.
That is the reason buyers from all around the world are setting up their directions to China for sourcing products for their businesses. The same is the case with Alibaba when it comes to online buying.
So, the very reason for cheaper products offered at Alibaba is the presence of Chinese suppliers themselves.
2. Selling in Bulk Quantities
Another reason why Alibaba is so cheap is the factor of selling products in bulk quantities. This is one of the basic rules of a business. Bulk quantities come with discounted prices.
This is where the idea of economies of scale comes in. The cost per item of manufacturing a smaller quantity will be higher than the cost per item of manufacturing in bulk quantities.
This rule applies everywhere in the world and Chinese suppliers know very well how to make use of it.
3. Direct Manufacturers
Another important factor why Alibaba seems to be so cheap is the presence of direct manufacturers at Alibaba.
Pricing from the direct manufacturer of the product will be much cheaper than the prices offered by a retailer as all the margins from middlemen will be slashed.
4. Wholesale Mantra
Interestingly, there arises a situation where a wholesaler is in a position to offer lower prices to customers even in comparison to direct manufacturers.
This is because the wholesaler sometimes gets stuck with his stock and wants to get rid of it as soon as possible. This may be because the wholesaler wants to move on to the next product.
This is where the customer gets real benefits especially in terms of pricing and it also becomes a win-win situation both for wholesalers and buyers.
This may also happen because wholesale prices of previously bought products may be cheaper than the prices of newly manufactured products.
5. Cheap Chinese Labour
Another reason why Chinese products outprice other products is the cheap labor that works in China. The same rule applies to buying from Alibaba as well.
Other countries, especially the western ones, have relatively higher costs of labor. This cost is added to the price of the products and eventually, the prices shoot up.
This is a factor upon which the Chinese competitors have little control.
6. Chinese Government Regulations
China is very keen to capture the international market by trading its goods all over the world. That's why China introduces so many industry-friendly regulations.
It offers cheap electricity solutions along with other subsidies to help manufacturers in cost-effective production. That is why manufacturing facilities in China has been increasing day by day.
7. Internal Competition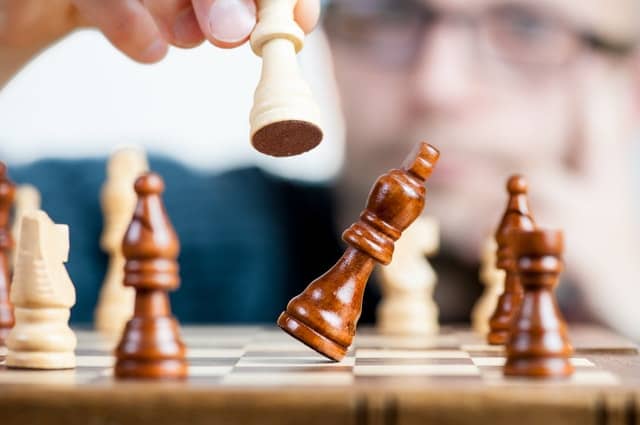 Alibaba is full of manufacturers and wholesalers. So, all the suppliers on Alibaba naturally develop an environment of competition to increase their chunk of sales.
This internal competition eventually goes in favor of buyers in terms of cheaper prices of products.
8. Smart Shipping Facilities
Shipping to every corner of the world has now become a norm in China. That's why there are multiple shipping companies in China that have been working and shipping products to different parts of the world.
This practice has been especially perfected in the last two decades after the rise of the online shopping trend. Shipping facilities like ePacket have also boosted in lowering down the shipping prices along with increasing the delivery periods.
Does Alibaba Dropship?
Yes. Dropshipping is in fact nothing more than marketing someone else's products and getting them shipped to the customer by asking from the real suppliers and keeping your margins in your pockets.
Thousands of internet retailers use Alibaba to source their products. They either keep the manufactured products in their own stock and sell them via their online stores or directly ship the products to customers' addresses from Alibaba.
Can You Haggle on Alibaba?
Yes. You can haggle on Alibaba in terms of pricing, MOQs, and shipping, etc. There are several ways to haggle on Alibaba.
For a better understanding, the techniques to negotiate with Alibaba suppliers have been listed below:
Realize the supplier that you're not new to Alibaba.
Take the quotations from multiple suppliers and let each supplier know about the lowest rates you have got.
Realize suppliers that you could be their potential repeat customer.
Also, check the rates of the products from the cheapest websites like 1688 and let suppliers know about that.
Show them that you are professional and you mean business.
The suppliers should know that you can also leave the order for a better option.
Ask for a sample and real pictures/videos of the product.
Ask them for alternate shipping methods for efficient and cheaper delivery options.
These are some of the tips you can use to haggle on Alibaba. Alibaba suppliers also mean business and are often ready to slash their margins to capture news order.
But remember that the lowest rate is not always the best option. You have to look for other important factors like supplier rating, experience, and shipment handling, etc.
Why Is Alibaba So Successful?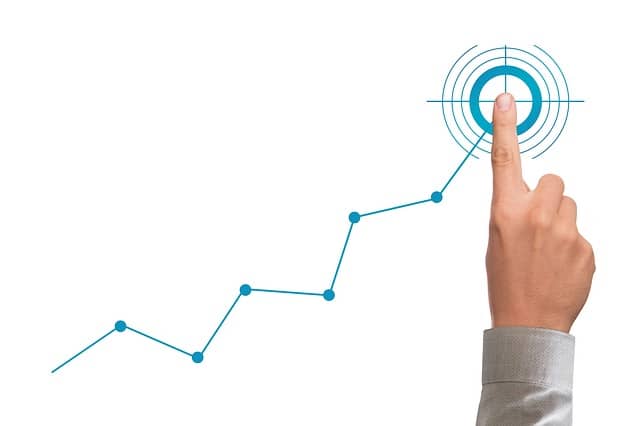 Alibaba is sometimes referred to as the most successful e-commerce platform especially in the B2B sector. The beauty and specialty of Alibaba group are that it has captured every mainstream sector of the e-commerce market.
Some of the reasons why Alibaba is so successful are mentioned below.
The cheapest possible rates are offered at Alibaba.
The possibility of running your own business including dropshipping.
Rich in product ideas and product customizations.
Easy shipping facilities to multiple parts of the world.
In addition to B2B, it offers B2C and C2C business models via other platforms that too in multiple languages.
Crazy sales are offered round the year just like singles day sale.
What Is Alibaba Singles Day?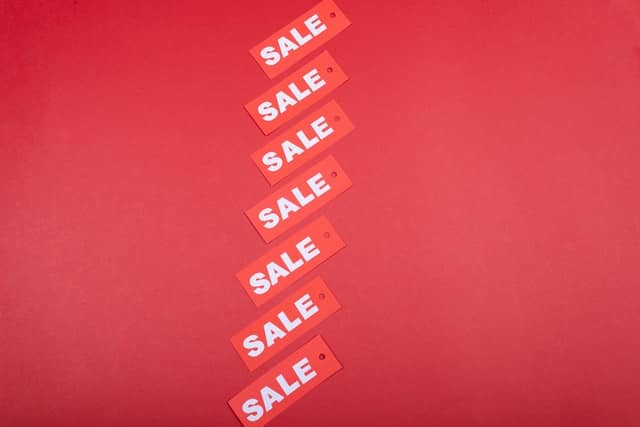 Alibaba Singles Day is a grand online shopping festival that is celebrated on the 11th of November every year. It comes with a huge sale and discounts on multiple items.
It is also famously known as 11.11 sale or Double 11. Initially, it was celebrated on one day only but nowadays the event is prolonged to weeks also.
Alibaba Singles Day is also said to be in opposition to Valentine's day. The event is known to give tribute to the singles in the world as opposed to couples or married people.
Some people also call this a Chinese move to counter Black Friday's sale event or to knockout Amazon's Prime Day.
People from all walks of life and every corner of the world wait for this event to avail of huge discounts. Alibaba also starts intimating the Singles Day discounts a few days prior to this event.
Alibaba managed to garner around USD $84.5 billion from the singles day event in 2021. That's up by 8.45% from the previous year (the slowest growth in history). Even so, it is expected to rise in the succeeding years.
How Is Alibaba Different from Amazon?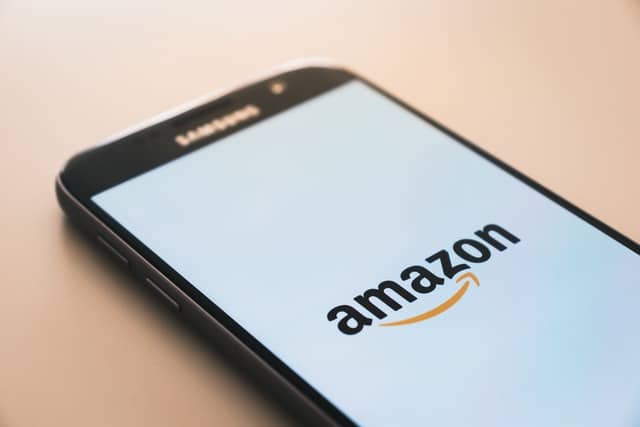 Alibaba and Amazon are both e-commerce platforms. While both marketplaces are famous in the world of online shopping, there are a few differences between them.
The 10 most important pros and cons or differences between Alibaba and Amazon have been highlighted below:
Alibaba is a China-based organization while Amazon is based in the United States.
Alibaba is a group of companies that runs Alibaba, AliExpress, 1688, and Taobao as e-commerce brands while Amazon works as a single entity in the field of e-commerce and other fields.
Alibaba website itself works on a B2B model while Amazon works on a B2C and C2C business model.
In addition to e-commerce, Alibaba is involved in services like the internet and technology while Amazon is involved in offering multiple services including Kindle, web and cloud services, video services, and charities, etc.
Alibaba mainly connects buyers with suppliers while Amazon focuses on playing a role of a key supplier itself (Fulfillment By Amazon).
Being B2B in nature, Alibaba has an MOQ system while Amazon does not work on MOQ.
Alibaba shipments are relatively late as compared to Amazon Prime where the products reach within the next two days of your order within a specified region.
You can customize your orders from Alibaba and also ask the supplier to make a special product for you or your business. You can also do white label dropshipping or private label dropshipping via Alibaba. This may be a difficult process on Amazon.
You can find most of the Alibaba products on Amazon while this may not be the case with Alibaba.
Generally, the cost of products is cheaper at Alibaba as compared to the ones on Amazon.
Can You Buy Single Items from Alibaba?
Yes. In some cases, you can also buy single items from Alibaba but that's a rare case.
As Alibaba is a B2B marketplace, there are MOQs with every other product. You will find products that have very low MOQs on Alibaba but still, there are a few products that also have one MOQ.
There is another trick to order a single item from Alibaba. You have to talk and negotiate with the supplier about having a single item.
You can also ask for a sample product before placing a complete order but you have to do this in a professional manner.
How Do I Negotiate Shipping on Alibaba?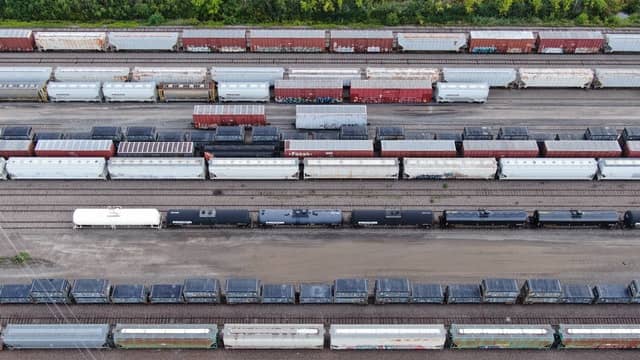 There is only one way to negotiate shipping on Alibaba. That is via mutual discussion between you and your supplier.
There are standard shipping methods with every product on Alibaba. If you want to have a cost-effective shipment, you need to choose from the options that are provided to you.
Generally, you will find the following shipping methods on Alibaba while you start ordering.
Express
Sea Freight
Air Cargo
Land Transportation
Postal
Express and Air Cargo are obviously higher while the Sea Freight is generally the cheapest option.
You can also negotiate with your supplier to guide you about other shipment methods in addition to the ones available at Alibaba.
As the suppliers keep on shipping products to different parts of the world, they may have other cost-effective shipping solutions by referring you to specific trading companies that may save your money in shipping costs.
How Do I Avoid High Shipping Costs on Alibaba?
If you want to avoid high shipping costs on Alibaba or from any other platform, you would have to compromise on shipping times.
Fast shipping comes with higher prices. As we said earlier, contacting suppliers on Alibaba may also help you get suggestions for other cheaper shipping solutions.
But here's a catch. You should not be asking your supplier to suggest anything that takes you out of Alibaba's ambit.
You don't want to experience anything that is not covered by Alibaba's Buyer Protection. Such favors are only advised after you develop a trustable relationship with your supplier.
How Much Is Shipping on Alibaba?
Shipping depends upon the weight of the product on Alibaba. If your package is under 10 KG, you will have to bear the shipping cost of under $100.
The cost of shipping goes up as the weight of your product increases.
There is an option called FOB "Freight on Board" or "Free on Board". This means that you will have to pick up your product from a certain point and take it to the required place yourself.
How Long Does Alibaba Take to Ship?
This question has been answered in two parts. One part answers how long a supplier takes to ship your order from his warehouse. The other part answers how much time it takes for your order to arrive at your destination.
For both parts, it really depends upon the product you ordered. If it is a special item and the supplier is yet to manufacture it, it will be shipped in some days and will take a certain amount of days (usually 30 to 60 days) to reach your destination.
If the product is available in the supplier's stock, it is usually dispatched within 2 working days and will reach your destination within 60 days or within the number of days specified on the website.
What Is the Best Shipping Method for Alibaba?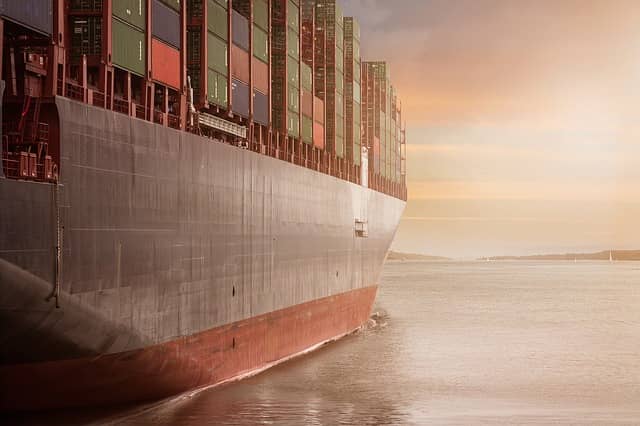 The best shipping method in terms of pricing is via sea freight. It may be the longer shipping method but it is highly cost-effective as compared to other shipping methods.
The best shipping method for Alibaba in terms of fast delivery is via Air Cargo and Express delivery but those are costlier ways to get your products shipped.
How Do I Track My Order on Alibaba?
When you have successfully placed an order on Alibaba, you will receive an email on your registered email address that will contain the tracking information after the seller has shipped your order.
You can track your orders on Alibaba via the Logistics Services tab on its website.
There is an option that says "Track Parcels". You hit that tab and the information on tracking your parcels will be displayed there.
You can also view the tracking information of your parcels via the Trade Assurance p of Alibaba website.
What Is Minimum Order on Alibaba?
Minimum Order on Alibaba is the minimum quantity that you can order from Alibaba. This is also known as MOQ (Minimum Order Quantity).
This MOQ may be in terms of pieces or in other measuring units such as Kilograms (KG).
As Alibaba is a B2B website, proper MOQs are defined for an order to be executed on Alibaba. This MOQ can range from 1 piece to as many as 10,000 pieces.
What Is Pay Later on Alibaba?
Pay Later is a kind of buying on a loan from Alibaba. This service allows you to buy the product first and pay Alibaba later on.
But this service is not meant for every Alibaba customer. This option is only available to qualified buyers from select countries like the USA, Brazil, Europe, etc.
Alibaba itself does not offer this service. This has been made possible with Alibaba's partnership with a credit line funding company known as Kabbage.
How Do I Pay Securely on Alibaba?
There are many methods of payment that Alibaba accepts to receive payment for your orders. All of those methods are considered secure for your payments.
The accepted payment methods on Alibaba include the following:
Credit card/Visa
MasterCard
Online Bank Transfer
Western Union
Some European countries are also allowed to make their payments via the following methods.
Does Alibaba Take PayPal?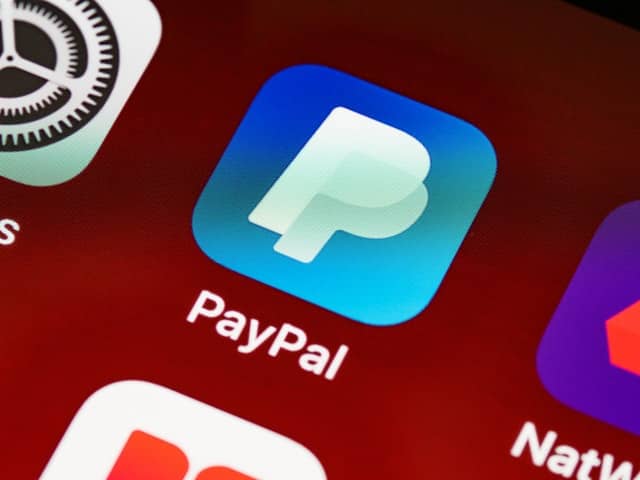 No. Unfortunately, Alibaba is currently not accepting PayPal. If you only have a payment method of PayPal, then you can personally request the supplier to accept your payment via PayPal.
But you will still be going out of Alibaba's direction and may lose Alibaba Buyer Protection facilities because you will be paying directly to the supplier bypassing the Alibaba platform.
How Do I Order Samples from Alibaba?
Samples can be ordered from Alibaba but you will have to convince suppliers that you are eligible to receive a sample from Alibaba.
You will have to convince the seller that you are a legitimate businessman and want to order a sample of the product before you make a formal purchase.
Sometimes, the cost of the samples is also added to the overall cost of your order.
Can You Get Free Samples from Alibaba?
Yes. You would see a lot of products on Alibaba that say "Free Sample". These samples are not actually free of cost. In most cases, suppliers will always ask you to pay for the shipping charges only.
The cost of the product will be added to the shipping costs and you would be receiving a "free sample" after paying a certain amount.
How to Buy from Alibaba without a Company?
There are currently no restrictions on having a company to be eligible to start buying from Alibaba. Alibaba has absolutely no concern whether or not you own a company.
The suppliers on Alibaba only mean business. They are only interested in selling their products.
How Do I Find Suppliers on Alibaba?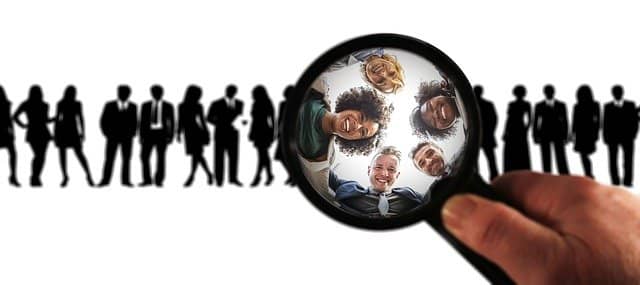 Whenever you search for an item in Alibaba's search bar, there comes an option to filter out your search results according to the types of suppliers on Alibaba.
Suppliers on Alibaba are divided into three categories:
1. Gold Suppliers
Gold suppliers are the ones who pay to Alibaba so that their search results appear high when a customer searches for a particular item on Alibaba.
This shows the seriousness of a supplier to Alibaba and their aggressiveness to sell their products. So, you can trust these suppliers as they want to increase their portion of sales in Alibaba buying.
There is more detail about Gold Suppliers on Alibaba which we will discuss in the coming p of this article.
2. Verified Suppliers
A verified supplier on Alibaba is the supplier whose products, services, quality, commitment, and other factors have been evaluated and endorsed by a third party.
These verified sellers bear a sign of tick with them so that they can be distinguished from other types of suppliers on Alibaba.
3. Trade Assurance Suppliers
Trade assurance suppliers on Alibaba are the most reliable suppliers that accept the payment via the most secure payment channel owned by Alibaba.
The payments made to Trade Assurance Suppliers are processed through Alibaba's own payment portal because they are the pre-assessed suppliers of Alibaba.
The orders made through Trade Assurance Suppliers qualify for Alibaba's order protection system and Alibaba makes sure that the orders made through this channel are fulfilled properly and delivered on time.
Fun Fact: Suppliers on Alibaba have been tagged with the number of years they have been working with Alibaba. This is an excellent pre-filter to decide if you want to select that particular supplier or not.
Can I Trust Alibaba Gold Supplier?

Yes. You can trust Gold suppliers on Alibaba because they are the potential suppliers who are in the making of Verified Suppliers. But you always have to put a sense check while working with a Gold supplier.
As we said that the Gold suppliers are paid members on Alibaba who run their advertisements for specific keywords searched on Alibaba, they may or may not be the right, experienced, and legitimate suppliers.
The payment is around $950 to become a Gold Supplier on Alibaba.
Alibaba is not free of scammers and you have to judge this yourself. A supplier may also pay Alibaba to come on top in search results just to scam whoever they want to.
A non-professional or inexperienced supplier may also pay Alibaba to become a Gold Supplier. You have to check the supplier's history and come to a decision after having a good conversation with the supplier before placing an order with him.
How Do I Talk to Alibaba Suppliers?
There are three most effective ways to talk to Alibaba suppliers. These methods are described below:
1. Send Inquiry (Contact Supplier)
Sending an inquiry to the supplier is just like sending an email within Alibaba. If you are interested in the product of a supplier, you can leave a message to the supplier inquiring about the product you are interested in.
The supplier will get back to you as soon as he or she can with all the answers to the questions you have asked.
This option may be shown as "Send Inquiry" in the Alibaba app and "Contact Supplier" on the Alibaba web version.
2. Chat Now (Leave Messages)
Chat Now seems to be the most efficient way to contact a supplier on Alibaba but there is a problem. The suppliers are not available every time of the day to chat with you because of the differences in the time zone.
So, when you click the Chat Now button, you may see the pre-written message stating the supplier's time to be online and available for a chat.
This option may be seen as "Chat Now" on the Alibaba app and website. It is also shown as "Leave Messages" on the Alibaba website.
3. Call the Supplier
This is probably the most efficient and quickest method to contact a supplier on Alibaba but still, the time zone remains a big hurdle. You will come to know about the timing in which the supplier is available for a call when you click this option.
This option is available both in the Alibaba app and on the website. The call is made through integration with Alibaba messenger and it is free to use.
Is Alibaba Cheaper than AliExpress?
As you must have understood by now, Alibaba and AliExpress work on different business models. Alibaba is B2B while AliExpress is B2C.
In terms of pricing, wholesale always bears cheaper costs as compared to retail business because of the higher quantities in wholesale.
As both Alibaba and AliExpress are owned and operated by the same Alibaba Group, there cannot be a significant difference in prices of the same product where the MOQ is one.
Is Alibaba Faster than AliExpress?
No. Alibaba is not faster than AliExpress. Alibaba deals in higher quantities, make-to-order business model, and product customization.
That is why Alibaba shipping may take more time to be delivered as compared to AliExpress where the products are ready to be shipped in most cases.
Do You Need a License to Buy from Alibaba?
No. You don't really need any kind of license to buy from Alibaba. You just have to log in to your Alibaba account and start buying whatever you want.
As stated earlier in this article also, suppliers on Alibaba only mean business when it comes to selling products. So, they won't require any kind of proof of your business or any other legal document or license to be able to buy from Alibaba.
Can I Buy from Alibaba and Sell on Amazon?
Yes. In fact, many dropshippers, retailers, and registered Amazon sellers are selling regularly on Amazon after buying the products from Alibaba. Usually, the sellers on Amazon buy stock from Alibaba and put that stock in Amazon warehouses.
Amazon takes the orders of those products, fulfills the orders from its warehouses, and ships to the customer address. This process is known as Amazon FBA (Fulfillment By Amazon).
But, there is absolutely no restriction on buying from Alibaba and selling them via Amazon.
Does Alibaba Sell Fake Products?
Alibaba does not willfully sell fake products. It has improved its working principles significantly in the recent past and has removed counterfeit and copyrighted products from its platform.
But still, there is no foolproof system at Alibaba too. You can still get fake products from Alibaba but one thing is for sure.
If a supplier is claiming the product to be genuine and still sends the fake products, you can contact Alibaba buyer protection services. They will raise the case and lead it to its logical conclusion.
How Much Should a Sample Cost from Alibaba?
The cost of a sample really depends on what the item is. There are free samples on Alibaba as well. But as we discussed earlier in this article, you have to act smartly in order to arrange a free sample for yourself from Alibaba.
It all depends upon how the conversation goes between you and the supplier on Alibaba. You can request the supplier to charge a minimum amount for the product that you are ordering as a sample.
Summary:
We have tried to cover everything that relates to buying from Alibaba in this article. All the questions regarding a healthy buying experience from Alibaba have been answered with full care and attention.
You are advised to keep referring to this article time and again as we keep on updating our article with the addition of the latest information and answers to FAQs.
If you still have any questions regarding this topic, we would be happy to answer them.
Leave your valuable comments in the comment box and let us know what you think about this article and what else we should include in this FAQ article to make it more comprehensive.