DROPSHIP AND SELL DRONES ONLINE
NicheDropshipping will offer everything you want to run a successful drone dropshipping business. Register with us today (It's Free!)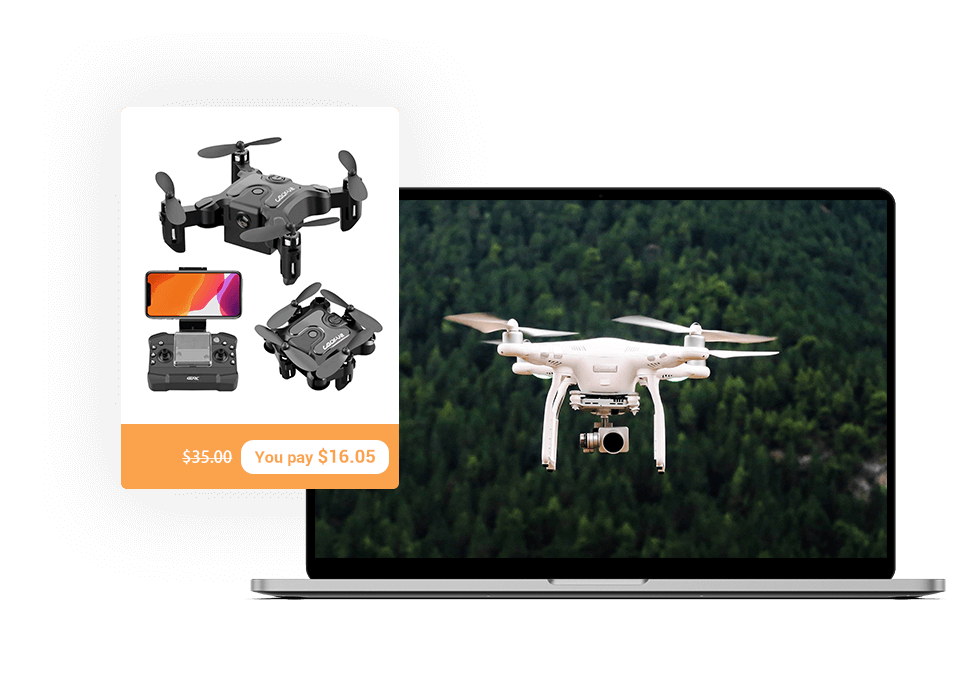 Why Should You Start Drone Dropshipping Business?
Nowadays, drones belong to those very hi-tech products that can make you huge profits. But, many people believe that starting a business of high-tech products can cost them a fortune.
Can you believe that starting a drone dropshipping business is quite profitable and easy? That might sound awkward, but it's true!
A recent report states that around $3.6 billion worth of commercial drones were sold in 2021. What's more, this figure is going to multiply in the coming years.
Drones are multipurpose products. Thus, it is easy to get wholesale drones at lucrative prices. Moreover, they come in a wide variety of designs, colors, shapes, and other specifications. It allows you to add 30K and even more products to your dropship store.
At the same time, the prices of drones can vary significantly. Some drones will cost a few hundred dollars, while others can be as expensive as a few thousand dollars. That means you can add both costly and affordable drones to your dropship store.
In short, you can expect stable sales with decent profit margins. That's the beauty of starting a drone dropshipping business.
The sale volume and profits in drop shipping drones have no indications of slowing down. So, reach out wholesale drone suppliers now. Or else, you can also try our time-tested product sourcing service.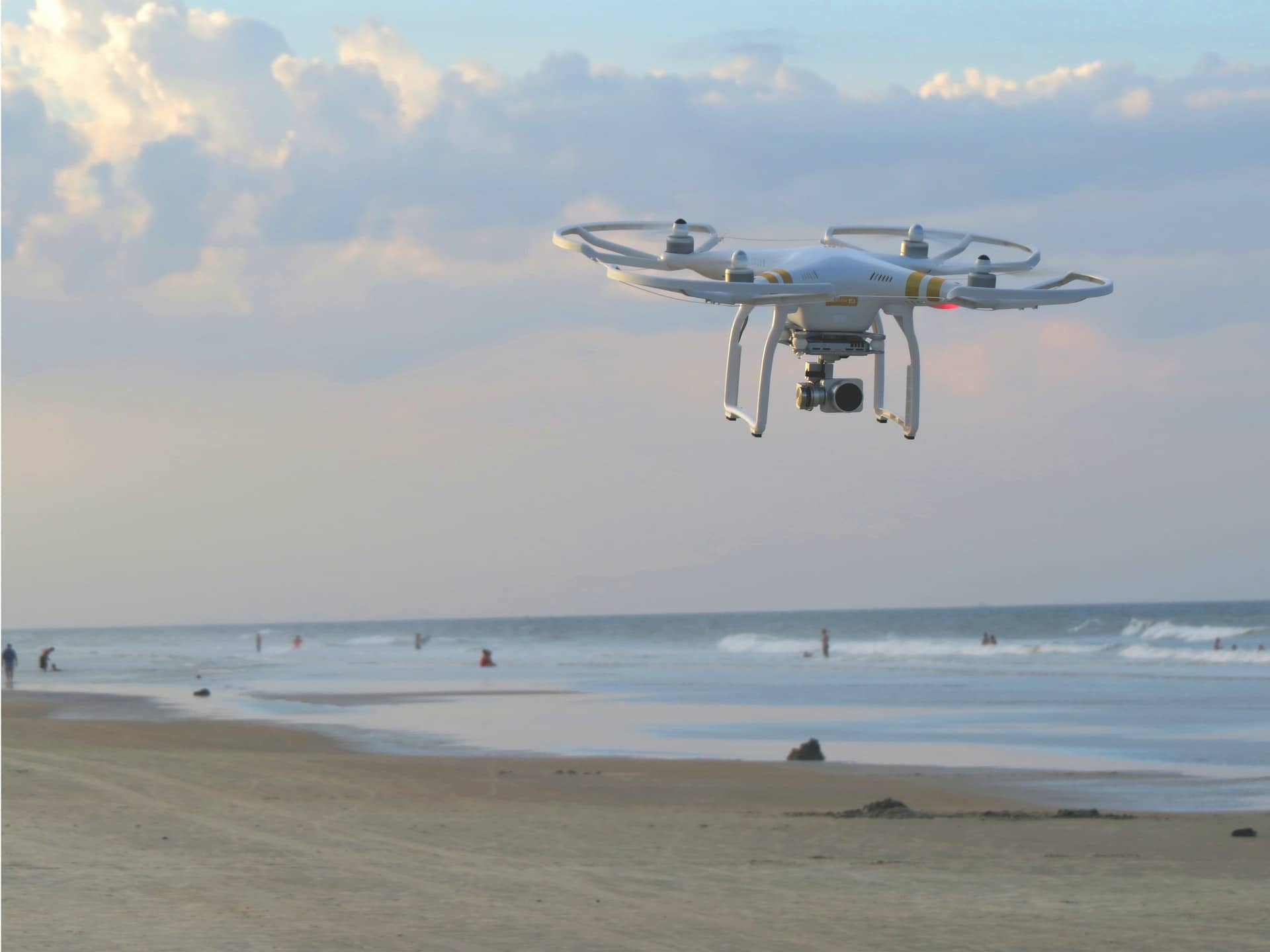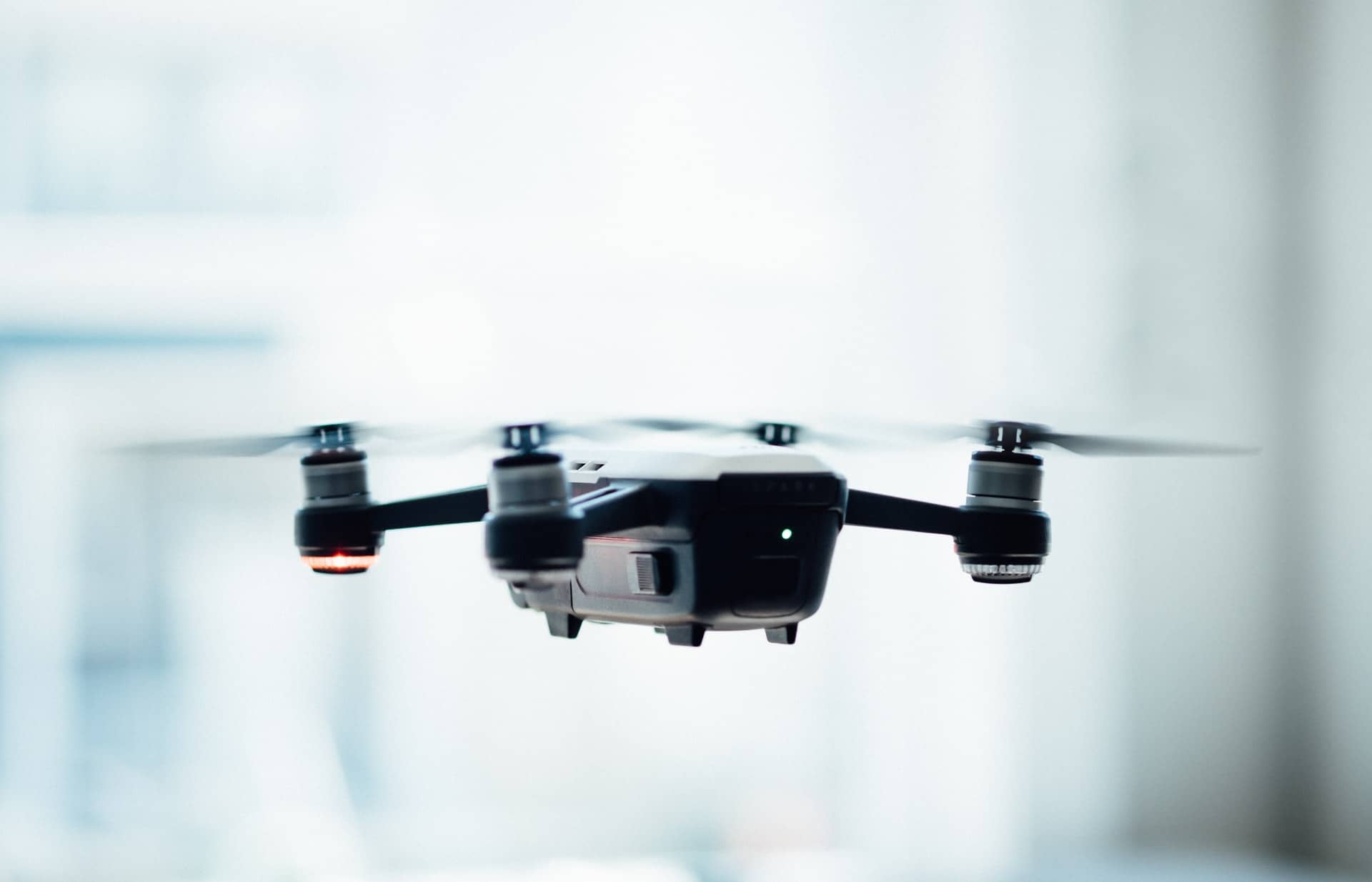 Is Drone Dropshipping a Profitable Business?
Drones are undoubtedly the best 'tech-toy' suitable for all ages. They are great for GPS, military, agricultural works, or filming purposes. Even more, one can use drones to capture high-resolution videos or images for personal use.
Online drone prices are also quite affordable, ensuring that anyone can afford to buy it. If you check offline stores, the price range might be slightly high. As a result, many people prefer to buy drones these days.
You can also get a discounted price if you are already in touch with reliable wholesale drone suppliers. You merely need to list different drones and related products into your dropship store, and that's it.
There is also an opportunity to expand your product categories to other drone-related products, such as lenses, cameras, etc. A pinch of creativity can help you scale up into your business.
In drone dropshipping, you can make things simpler by outsourcing backend operations to the dropshipping agent. You can perform all the marketing of your dropship store, while the dropshipping partner will tackle the majority of business operations.
Want to partner with the best sourcing agent? You can enjoy our worldwide fulfillment service along with 90-day free inventory storage. Let's start our collaboration by registering with us.
Where Can You Find Wholesale Drone Suppliers for Dropshipping?
Drone suppliers are everywhere; you just need to locate them correctly. As you know, the drone manufacturing industry is speedily growing. Thus, you will get several suppliers ready to help you in the drone dropshipping business.
If we talk about the demand; well, drones have vast markets in South America, North America, and Western Europe. You can fulfill the growing demand by expanding your drone dropshipping business across the borders.
You will have to find reliable drone suppliers to buy wholesale drones at lower prices. It will allow you to raise your profit margin, without compromising on the drone's quality. Want to find wholesale drone suppliers who give the best price and quality?
You will find most suppliers in South China. They can provide you with the best quality drones along with their spare parts and other accessories, such as remote control, sensors, etc.
NicheDropshipping can assist you in finding the best drone suppliers. We can get direct manufacturers and factories as per your requirements. That's why we take pride in calling our sourcing service to be a smart product sourcing.
Besides, we also offer a range of pro services that can benefit your drone dropshipping business to a great extent.
Want to test our sourcing service? You can tell us about your unique needs. It can be price, material, product specifications, quantity, or anything else that might specify your needs better.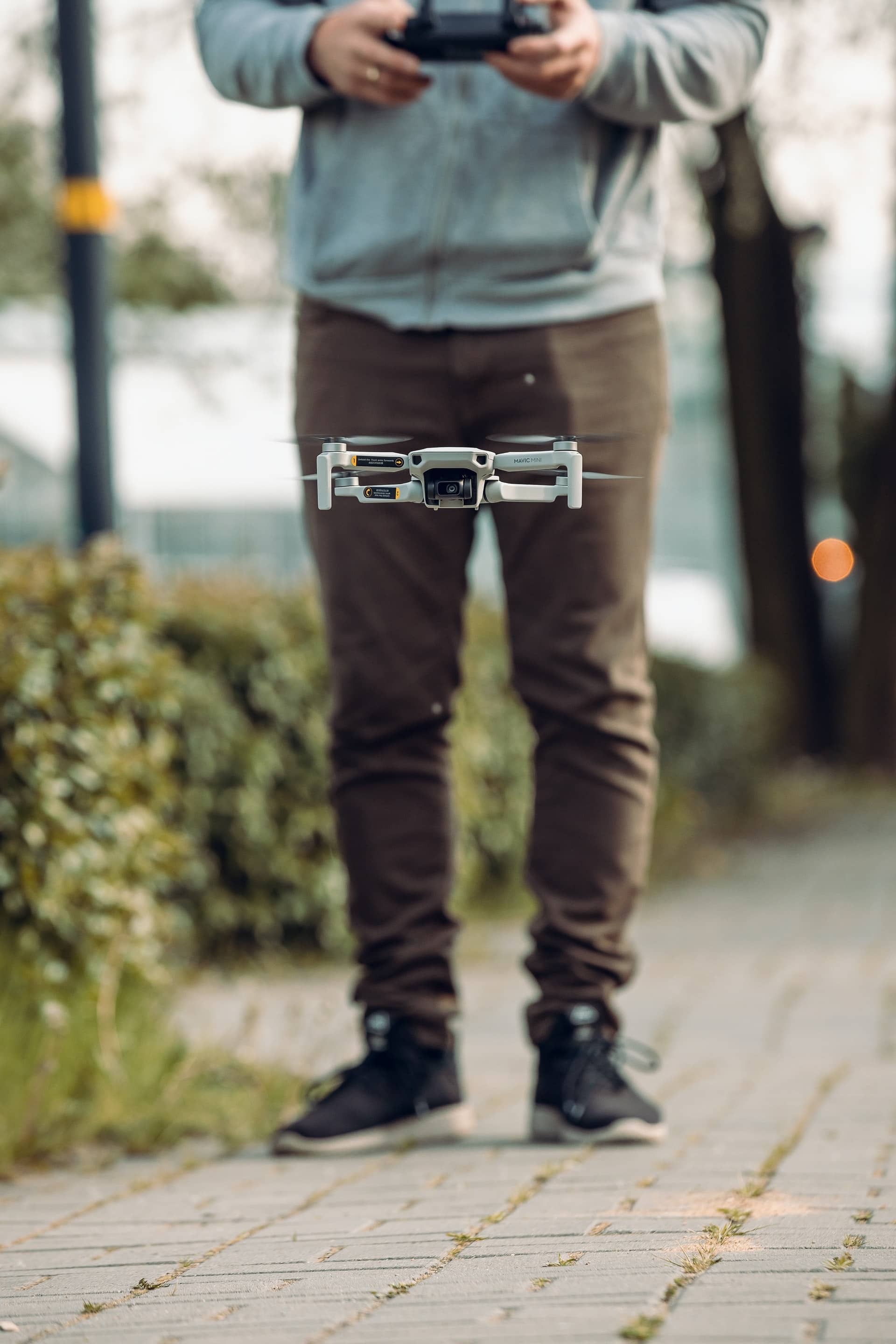 What Makes NicheDropshipping an Ideal Partner for Your Drone Dropshipping Business?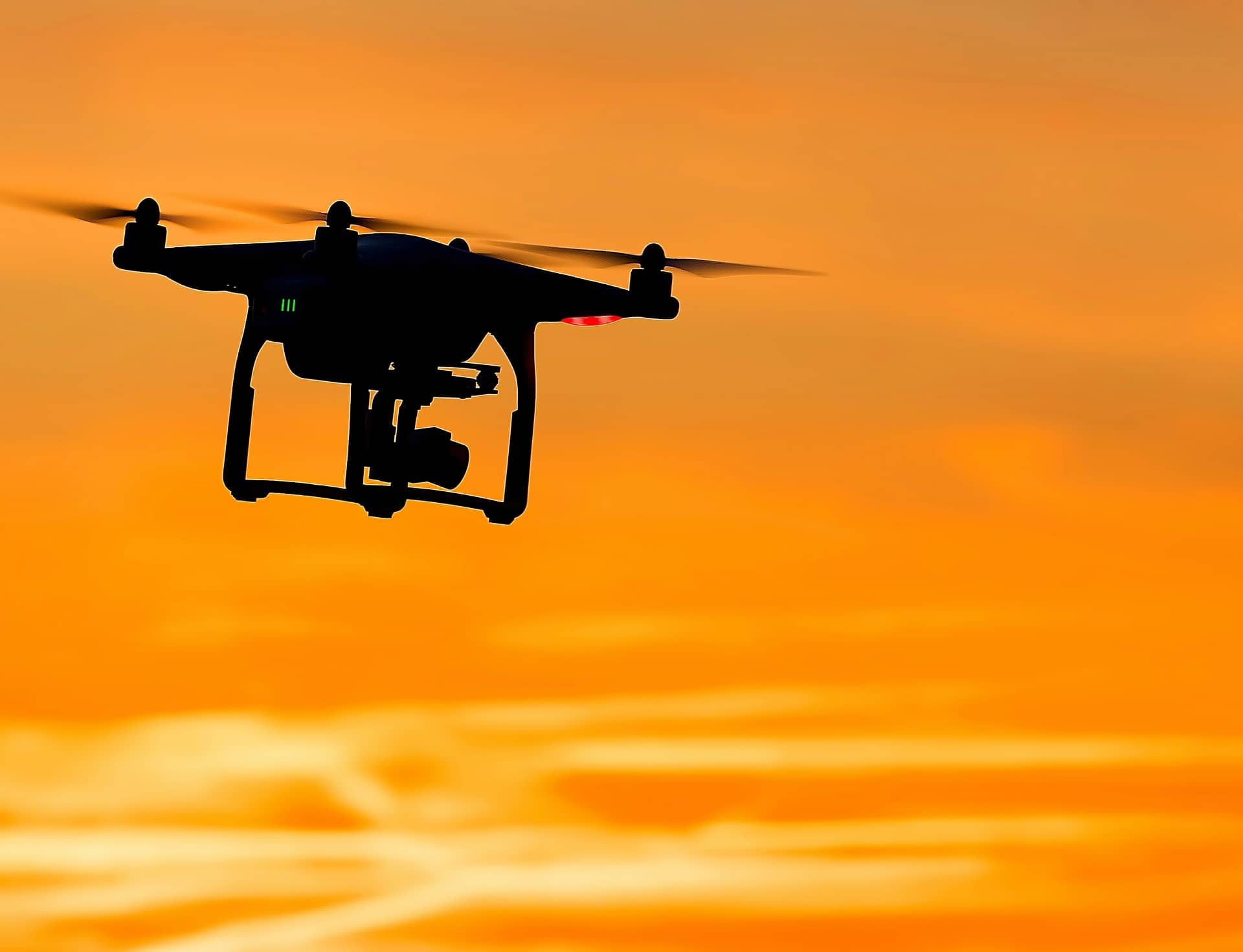 Many people start drone dropshipping business quickly. But, they fail to succeed over time. What does stop them from growing? Do they follow the wrong strategies? Or do they focus too much on performing backend operations?
Remember, you will have to prioritize your tasks for dropshipping drones without any hassle. You can't tackle many tasks at a time. That's because it not only wastes your precious time but also creates room for making mistakes.
You may need to handle a lot of responsibilities if you decide to work alone. It includes product sourcing and syncing, taking orders, order fulfillment, tracking orders, etc. Moreover, promoting your dropship store is also equally important.
Besides, we appoint a one-to-one agent who takes care of all your concerns. It is something like having your own virtual assistant. What's more, our team of professionals manage a range of dropshipping operations.
Our pro services are worth considering when you drop ship tech products like drones. You can request custom packaging or ask us to include promotional materials inside your packages. We will do it!
In short, you can save hard work, reclaim your precious time, and improve productivity by partnering with us. Our automated system and fast shipping strategies will enhance your backend operations further.
Ready to place your drone dropshipping business into the right hands? Let the professionals do your backend operations! Join us today!
Source Your Products and Start Dropshipping
We offer the best price and dropshipping services to help you improve your dropshipping business