Without a doubt, Facebook's targeting capabilities are unlike any other. You might have noticed how Facebook's ads have been so on-point, especially when you've recently browsed products on the web.
But with Facebook's reach comes a hefty price.
Yes, Facebook ads don't come cheap which is why dropshippers are starting to wonder if it's possible to do dropshipping without Facebook ads.
In this ultimate FAQ guide, we'll be answering that question along with other resources you will find useful if you're interested in maximizing your budget while reaching your ideal customers.
Let's dive right into it!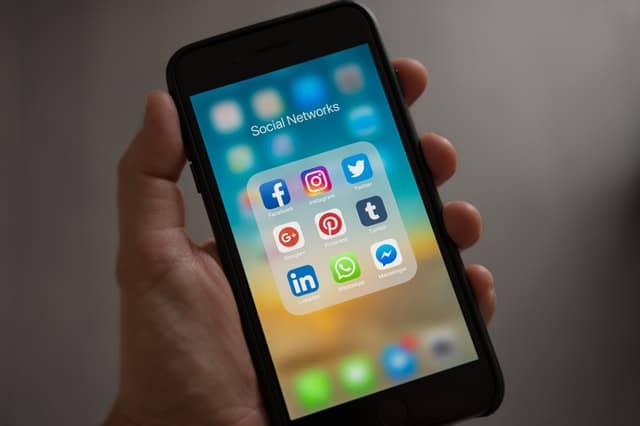 Is Dropshipping Without Facebook Ads Possible?
The quick answer to this question is yes, dropshipping is possible without Facebook Ads.
This may come as a surprise since many dropshipping stores became popular through Facebook. However, Facebook isn't the only platform that will help store owners reach their target market.
There are also plenty of other strategies and platforms that can help you reach your ideal customers.
On top of that, dropshipping existed way before Facebook did.
A Bit of History
There were already dropshippers back in the 60s when a few people saw the opportunity through mail-order catalogs—small booklets that customers received through the mail.
In these booklets were advertisements of different items. If a customer wanted to purchase a product, they would order via phone and have their orders delivered to their stores.
Two of the companies that grew rapidly from this model were JCPenney and Sears. Both of these companies were able to scale their business and gain high-profit margins.
However, it wasn't long before customer demand overwhelmed these companies. They struggled to keep up with the orders and had to find a way to meet the current level of demand.
They later developed and used fulfillment warehouses where their inventories were stored. Once a customer placed an order, the items were located inside the warehouse and shipped.
CompuCard, another company, saw an opportunity to sell items from these fulfillment warehouses at a mark-up price.
They'd put the items in their mail catalog, where customers could see CompuCard's new prices for the same products. Once a customer places an order, CompuCard would just simply order the item from these fulfillment warehouses and have it shipped.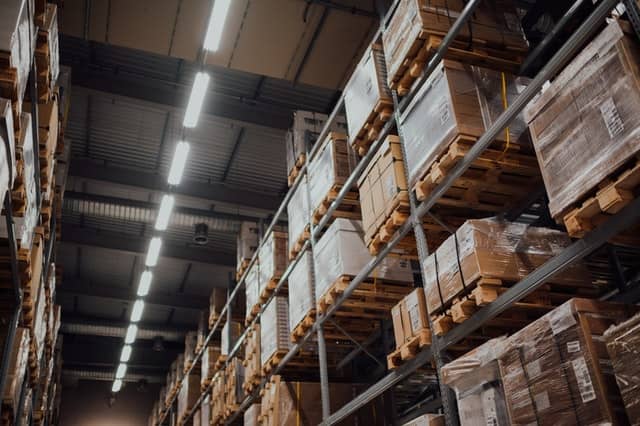 Not only did CompuCard not store any inventory, but it also gained profit by adding a mark-up.
If the model sounds familiar, it's because it's what we know as dropshipping.
They didn't have Facebook Ads to push for their products, so it's definitely possible to have sales without paying for Facebook ads, you just need to find another platform or method that suits your business and budget more.
How to Dropship Without Facebook Ads?
Now that we've gone through the history of dropshipping before Facebook ads, let's explore other options and platforms.
The internet has conveniently provided several platforms to reach customers from all over the globe.
That isn't to say that you should target each person on the planet. If you want to effectively market your dropshipping store, you should first identify your target market and know which platforms they use most of the time.
Using the data you have, choose from the platforms and methods below on how to best reach your ideal customers.
Below are the different platforms available where you can advertise your dropshipping store. Advantages, disadvantages, and some costs are also discussed for each platform.
Here's the list:
Instagram
Instagram is one of the most popular social media platforms in the entire world. It was launched back in October 2010, gathering about 25,000 users in just one day.
By the end of its first week, it had already been downloaded about 100,00 times. And before 2011 came around, it already had a million users.
Today, it's the top photo-sharing platform in the entire world with more than 1 billion users each month. On average, people spend 30 minutes per day using this application.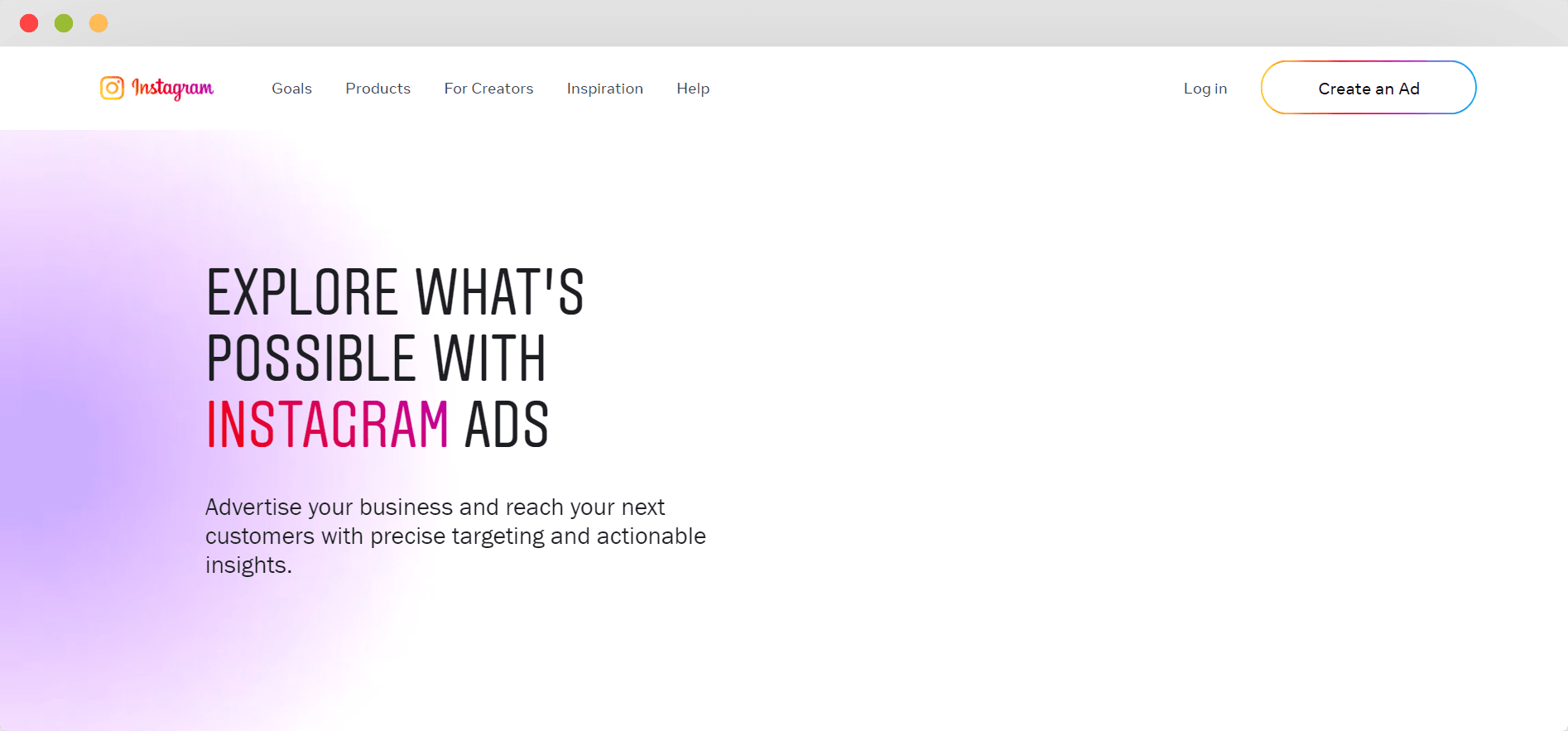 It's also used to research products and services, and with more than 130 million users tapping on shopping posts each month.
To further entice you, 50% of customers who see products on this platform visit a website to make a purchase.
Instagram ads are also beginner-friendly, making it easy for anybody to navigate and create their ads in no time. There are also several types of ads to choose from, which are the following:
Image Ads
Stories Ads
Video Ads
Carousel Ads
IGTV Ads
Reels Ads
Shopping Ads
Explore Ads
Collection Ads
The variety of ads available alone provide businesses plenty of options to reach their target customers. You can also explore Instagram Shoutouts to partner with popular users and influencers on the platform.
The cost of these ads, on the other hand, is dependent on targeting, the competitiveness of the industry, placement, and the current season.
To give an example, you're going to spend more when you plan to advertise during the 4th quarter where a lot of holidays are on deck. On top of that, if you're in a competitive niche, expect the ads to be a bit more expensive.
You can also go to Instagram Ads Manager to set up a draft and evaluate your current budget. From there, look for the Audience Definition and Estimated Daily Results modules to see if the budget you set is enough to reach your target audience in a set period.
Tiktok
Instagram's not the only popular platform around here. TikTok has also taken over the internet ever since the app merged with Musical.ly in 2018.
And with everybody getting stuck at home during the pandemic, TikTok's popularity rose even higher. It has now been downloaded more than 2 billion times on both Android and iOS phones.
TikTok is a media platform where users can view and create 15- to 60-second videos on anything they can think of—for as long it doesn't violate the platform's terms.
Currently, the app garners 680 million users worldwide. This alone shows just how many people can see your ads, depending on what you specify.
There are three ways to advertise on TikTok. You can use TikTok ads, partner with popular users, or create your content.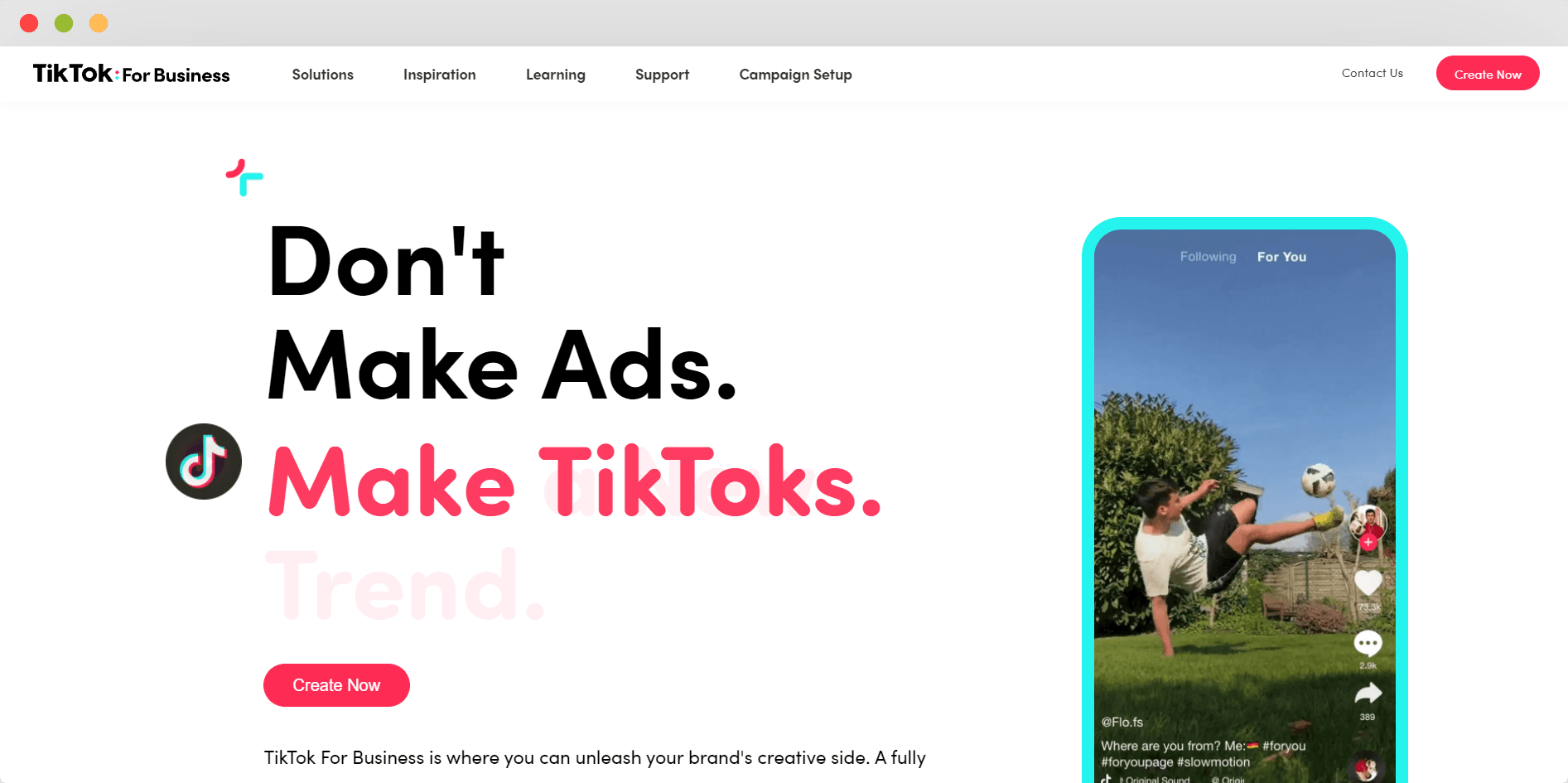 TikTok Ads
There are several TikTok ads to choose from, all of which have different benefits. Here's a list of ads that you can explore through the app:
Brand Takeover
In-Feed Ads
TopView Ads
Branded Hashtag Challenges
Branded Effects Ads
The downside of TikTok though is that it can be a bit competitive, especially if you want to reach more people. With that, you also have to bid higher if you want to win the bidding process.
However, the TikTok Ads Manager has settings in place that will allow you to set the limit for how much you're going to spend.
The app has two budget options for ads: Lifetime Budget and Daily Budget. Lifetime Budget refers to the overall budget you have for the ad you'll run on TikTok, whereas Daily Budget sets the limit for your daily spending.
You can read more about TikTok marketing through this comprehensive FAQ Guide.
Popular TikTok Users
Apart from using TikTok ads, you can also partner with popular TikTok users for paid advertising,
You can either propose how they'll advertise your product or let them come up with it on their own. But if you wish to follow a certain branding, it's best to propose an idea beforehand.
Product or service reviews are the most common forms of advertising on this platform. Since they've already gained the trust of their followers, it's much easier for them to advertise your products.
Content Creation
You can also just create your own content.
This may take some time, especially if you just start dropshipping. However, if you constantly come up with great content that gets a lot of interaction, it could be another source of revenue. 
But with this method comes a lot of brainstorming and creative juices. It doesn't hurt to try though since releasing content on the platform is free.
YouTube
Many people are quite unaware that YouTube is the 2nd most popular search engine—following Google.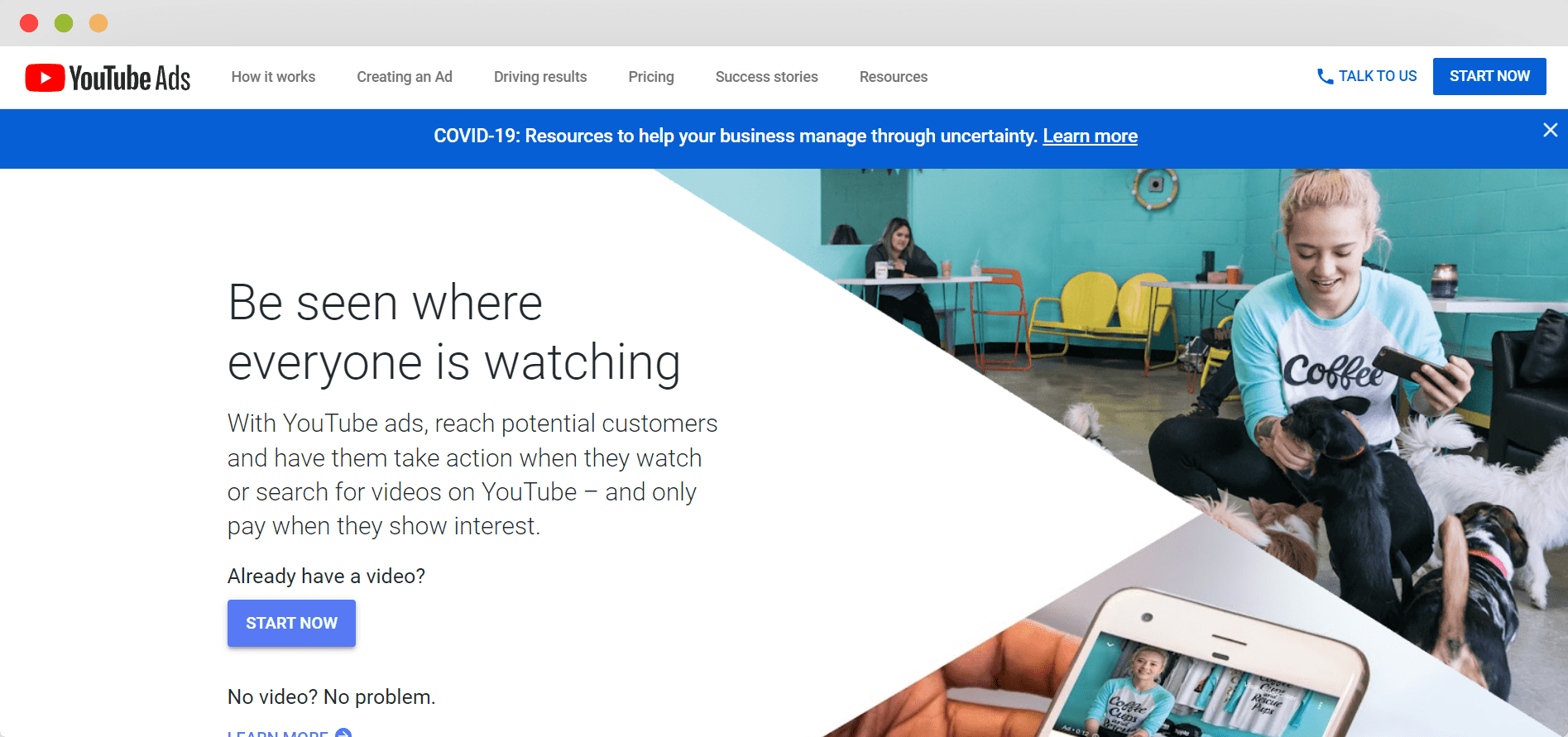 The platform receives more than 3 billion searches each month, making it quite popular among users.
This level of traffic is enough to make it a great platform to advertise your products, whether through the platform's ad offerings or its users as well.
You can opt to partner with popular YouTubers, use YouTube ads, or create your own content—whichever is more convenient and affordable for you.
Popular YouTubers
When partnering with popular YouTubers, you need to make sure that their viewers are your target market. These YouTubers have already gained the trust of their viewers, taking less time to establish credibility.
Asking them to make product or service reviews is a great way to advertise your product without being too tacky. Just make sure that the review done is believable and true-to-life.
YouTube Ads
A direct way to advertise on YouTube is through YouTube ads. There are several types of ads on YouTube, with the most popular ones being video ads.
One of the most popular ads is the TrueView In-Stream Ads, the ones that you can watch before a YouTube video starts playing.
These are the standard video ad types, where advertisers only pay when viewers interact with ads, or when the ad has been watched for more than 30 seconds.
These ads are typically 12 seconds to 6 minutes in length.
There are also Non-Skippable In-Stream Ads that can play before, during, and after a video. Typically, these are 15 to 20 seconds long.
Other ads include Bumpers, Overlay Ads, and Video Discovery Ads.
Content Creation
If you're up for it, you can also create content that revolves around your products. Those who are more creative tend to be successful with this type of advertising, especially when they already have a huge following.
But don't fret, it's something you can build over time—it just needs a little patience.
You can focus on creating content that uses your own products as a way to demonstrate how your products are worth the purchase.
Google
You're probably all too familiar with Google. Well, that's no surprise since Google has over 70% of the entire search market share.
It's undoubtedly the most popular search engine in the entire world.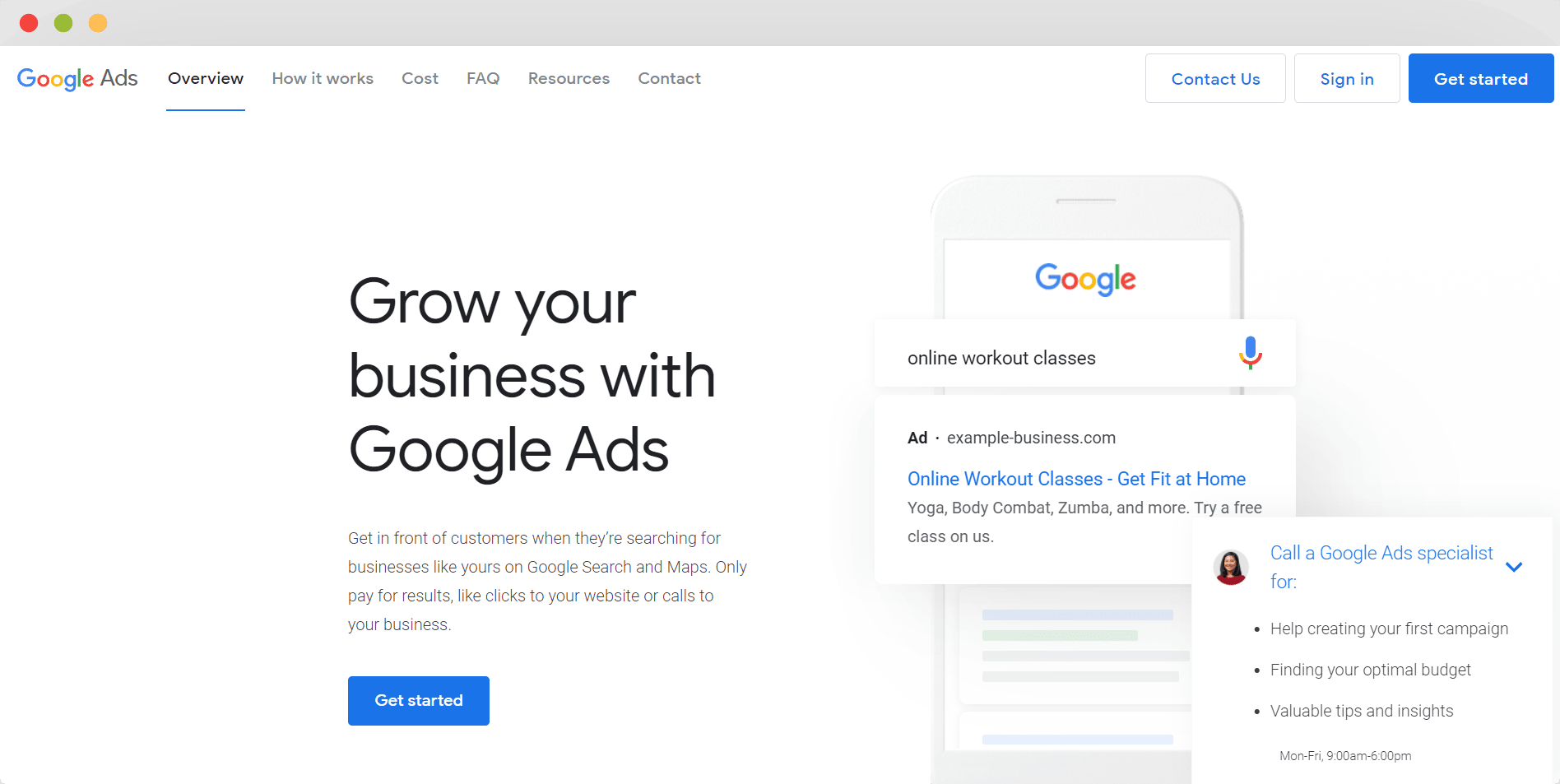 Given its popularity, Google offers its platform for marketers who want to advertise their products and services through pay-per-click (PPC) advertising.
Pay-per-click advertising is an internet marketing model where advertisers pay a certain fee every time a person clicks on their ads.
On Google, these ads are called Google Ads.
Instead of earning those visits organically, marketers and business owners post their ads on popular platforms like Google. In other words, they buy the number of visits they get.
One advantage you get from Google Ads is that you only pay for the clicks or visits you receive. This makes the price highly dependent on that traffic.
Google also lets you set an advertising budget, putting you in control over your spending. You can also pause or adjust your ad spend any time.
However, PPC advertising does have a bidding process for keywords.
This bidding process is dependent on an advertiser's Ad Rank, which is calculated by multiplying your Cost-Per-Click Bid by your Quality Score.
Your CPC bid is the price you're willing to pay for each click of your ad. Your Quality Score depends on the relevance of your chosen keywords, landing page quality and relevance, the relevance of ad text, click-through rate, and historical Google Ads account performance.
The higher your CPC Bid and Quality Score, the higher your Ad Rank will be—giving you more chances of winning. Your ad also has to match a user's search intent for you to appear.
All this may translate to a bigger budget, but it also depends on your chosen keywords. So, strategize and find ways to win the bidding process.
Pinterest
Some advertisers may call Pinterest a secret goldmine simply because it's an effective platform for advertising—if you know your way around it.
It's quite common for those unfamiliar with the platform to feel a little intimidated, especially since there's not really much to it at first glance.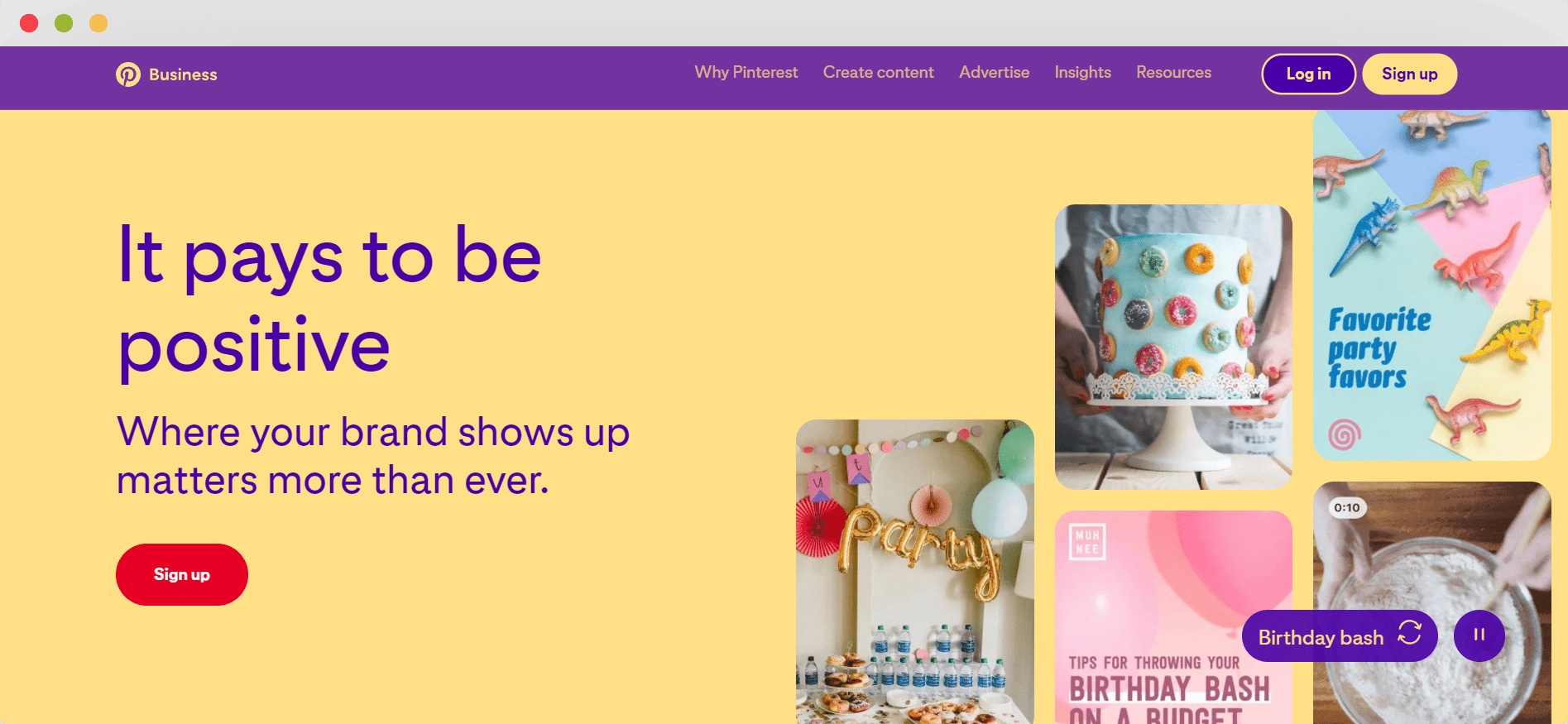 For the most part, Pinterest is a visual network where users share and save images. It's the go-to place for people who are looking for ideas—especially on fashion, cooking, home decor, and everything DIY.
There are two ways you can advertise on Pinterest: Promoted Pins and organic pins.
Pinterest offers Promoted Pins that work on a bidding system. These pins show up on both Pinterest feeds and search results.
Organic pins, on the other hand, are just the pins that you create on Pinterest. When a user clicks on your pin, they get redirected to your product page.
However, 77.1% of Pinterest users are female. This can be an advantage for stores with female target markets, but quite a disadvantage for those with male customers.
So if your main market is the male population, then you might want to advertise elsewhere. Although, you can try an angle where females buy these products for their male friends or loved ones.
Key Takeaways
Facebook isn't the only platform that will help make you a successful dropshipper. Plenty of platforms on the internet, like Instagram and TikTok, can also bring traffic to your dropshipping store.
You just need to find the perfect platform that's suitable for your products and budget.
If you need help with product sourcing with their photos and videos for your marketing needs, you may contact us and see how we can help you.