Finding trustworthy dropshipping wholesale suppliers is the stepping stone for starting a dropshipping business. 
But with thousands of wholesale suppliers out there, how can you find the best one? Don't worry as we've got you covered!
This guide will walk you through not only the top general product dropshipping wholesale suppliers but also the suppliers who deal in a niche market.
So let's dive straight into it!
General Dropshipping Wholesale Suppliers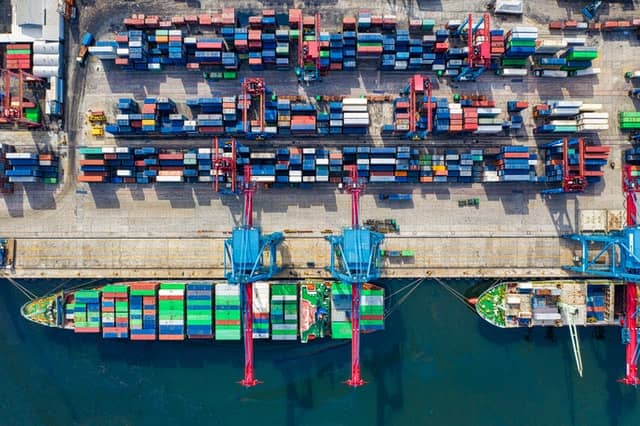 This general list of dropshipping wholesale suppliers also includes large scale ecommerce platforms and directories.
You may have to filter out your options a bit, but ultimately, you can find all the variety you want in one place.
And with endless options to choose from, it becomes much easier for you to find the best rates.
An e-commerce marketplace with over 50,000 entrepreneurs. The majority of them are located in the U.S and EU.
You can refer to their free dropshipping subscription to browse a list of wholesalers on the platform.
AliExpress doesn't require an introduction as it's one of the largest B2C platforms in the world.
It has over 100 million products scattered across more than 40 niche categories.
With so much variety to choose from, all you have to do is determine what product you'd like to dropship, and in no time, you'll find the best quote for it.
Want to learn more about AliExpress dropshipping? Check out our Ultimate FAQ Guide for AliExpress Dropshipping to get started.
At Doba, you can find a directory of hundreds of dropshipping manufacturers and suppliers to choose from.
Although they charge $29/month for their basic plan, in exchange, you can search through the products you need in the blink of an eye and find sellers with the lowest price.
With over 15,000 products ranging from sports, home décor, fitness as well as jewellery, Sunrise Wholesaler is one of the top general wholesaler and dropshipper.
The membership cost starts from $29.95/month.
What makes National Dropshippers secure a position in this list is that you can find over 250,000 products on the platform at prices below 50% of MSRP.
The product range is also quite diverse which includes but not limited to barbeque grills, pocket knives and umbrellas.
Home Décor Dropshipping Wholesale Suppliers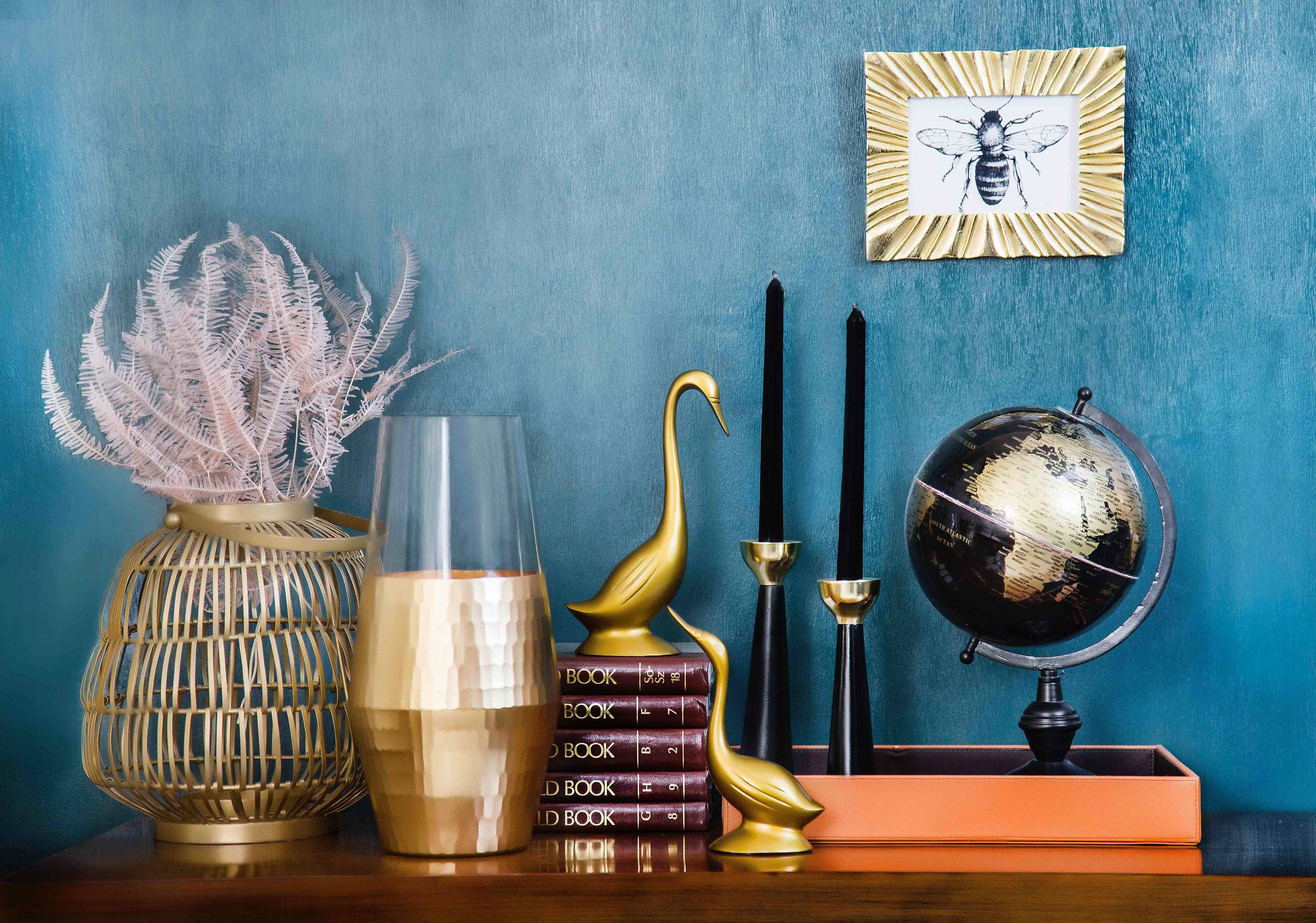 Home décor is a rapidly growing industry with its market value expected to reach 1,037.14 billion USD by 2025.
So it's worth knowing about the top wholesale suppliers in this niche:
From rustic style rugs to benches, clocks, lanterns and whatnot — Park Designs offers dropshipping for an array of different products with no extra shipping costs.
Wholesale dropshipping store that specializes in home décor and gifts that includes fancy lamps, furniture and even country home décor.
Eastwind Wholesale offers a range of home décor gifts that includes vases, lamps, kitchen accessories and figurines.
They have a dedicated dropshipping program that you can check out to learn more about their prices.
Jewellery Dropshipping Wholesale Suppliers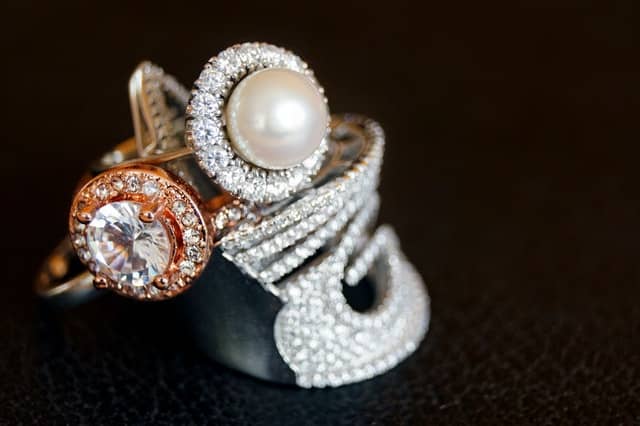 The value of the fashion jewellery market is expected to grow up to 269 billion USD by 2022.
This is a low-risk dropshipping niche. If you plan to get started with it then keep your options for suppliers open:
A manufacturer and wholesaler of fine jewellery. In a nutshell, Richard Cannon Jewelry is one of the top wholesale dropshipping suppliers you can find for this niche.
A U.S based jewellery manufacturer and wholesaler who deals in silver, gold, diamond and much more.
Plum Island Silver offers exceptionally low price without compromising the quality.
They deal in gold-filled, sterling silver along with stainless steel jewellery.
So you have plenty of different options to adjust according to your budget.
Located in Memphis, TN, Rubyimport is a wholesale jewellery service where you can also avail attractive seasonal discounts.
Clothing Dropshipping Wholesale Suppliers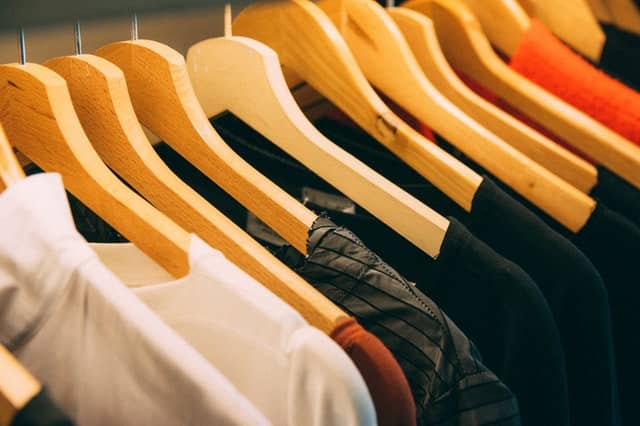 Trends come and go, but the demand for fashionable clothing will always stay. In 2022, the apparel market is expected to reach 605.4 billion USD.
Regardless of the time, this is one industry you cannot go wrong with – given that you find the right wholesale suppliers:
Clothing Showroom primarily deals in women apparel that includes dresses, bottoms and tops at wholesale prices.
A Los Angeles based wholesaler of women's clothing, CCWholesaleClothing has over 3,500 items to choose from.
And new items are also added every week, so it's safe to say that you won't have a problem with variety.
Nordstrom has a dedicated program for dropshippers where you can place an order directly on their website and get it delivered to your customers.
Whether it's clothing for men, women or children, you can find it all here.
Furniture Dropshipping Wholesale Suppliers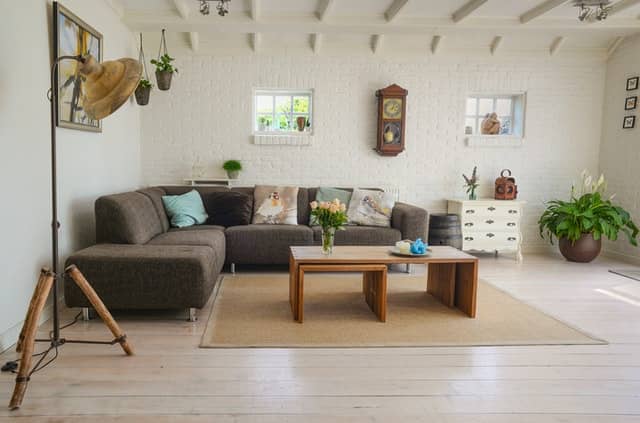 From 2022 to 2026, the furniture market is forecasted to grow by 122.3 million USD.
Although this can be a difficult niche to dropship, it's worth knowing your options in case you ever plan to get started:
Based in Southern California, Mod Made is a contemporary furniture wholesaler.
They dropship to over 48 states in the U.S so you can easily cover enough ground.
Fast Furnishings is already known for providing quality home furnishing at reasonable prices.
If your business shows potential, then you're likely to get even better rates.
A wholesale dropshipping service with an inventory consisting of more than 1,500 different SKUs.
They deal in both residential as well as commercial furniture which includes furniture for bedrooms, dining rooms as well as restaurants.
Looking to dropship contemporary furniture inspired by European design? VIG Furniture should be your stop.
Their products cover furnishings for offices, dining rooms, general home décor as well as the patio.
Toy Dropshipping Wholesale Suppliers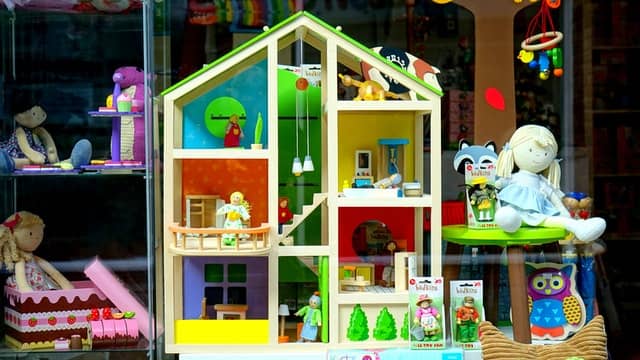 The market size of the toy industry is around 330,402 million USD.
Although it isn't as big as the industries mentioned above, it's still a niche market that's worth looking into:
Aulola is a UK-based wholesaler and dropshipper that deals in not only toys for kids but also electronic and phone accessories including screen protectors and phone cases.
Another UK-based wholesaler and dropshipper, they are famous for their attractive wooden toy boxes. They also offer rocking horses, dollhouses and other traditional toys.
In fact, one of their toys was also given as a present to Prince George.
So they must be doing something right if the royal family is purchasing from them.
Brybelly deals in both branded and non-branded toys and they also have a dropshipping program that you may want to look into.
Beauty and Cosmetic Dropshipping Wholesale Suppliers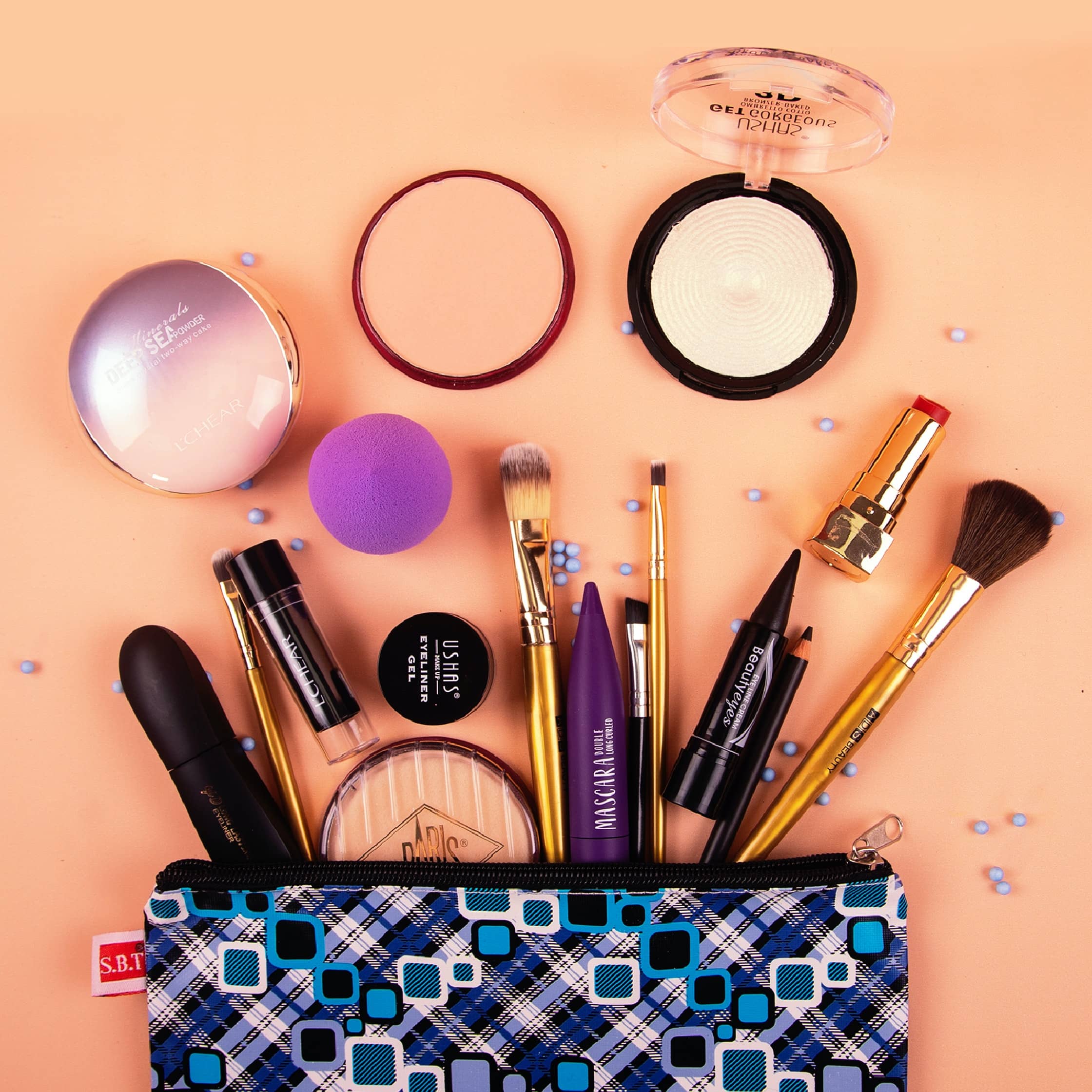 The beauty and cosmetic industry is expected to reach a revenue of 534 billion USD in 2022.
Dropshippers often avoid exploring this turf due to the risks that come along with it.
But the demand for beauty products is never-ending, so if done right, then this niche packs quite a lot of potential.
Here are some dropshipping wholesalers of beauty and cosmetic products you should know of:
Volcanic Earth specializes in supplying and dropshipping skincare products.
You can find a wide range of products in their store that are made from eco-friendly ingredients so the risk is potentially lower.
ISO Beauty targets more of a layered niche market that revolves around hair products including straighteners, shampoo, extensions and blow dryers.
They have a dropshipping program so if you're targeting this market as well then they may have all the products you need.
With over 17,000 beauty products, from perfumes to makeup along with skin and hair care products – Fragrance is your one-stop solution for dropshipping beauty products at competitive prices.
Specializing in nail polish, makeup and other cosmetic products, Born Pretty is a webstore that also offers dropshipping services at wholesale rates.
Electronic Dropshipping Wholesale Suppliers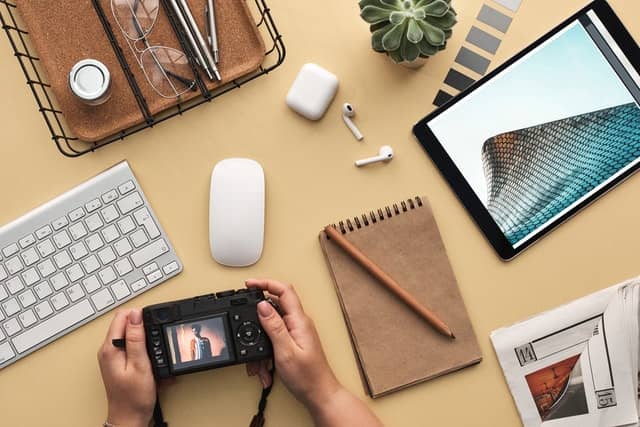 Last on this list, the consumer electronics industry is forecasted to reach 716 billion USD by the end of 2022.
This is another industry dropshippers hesitate to become a part of because of the potential losses involved.
But that may not always be the case if you find a reliable wholesale supplier:
At Albany Distributing, you can find a large selection of electronics.
Their range includes printers, desktop computers, laptops, cameras supplies and pretty much everything that people frequently purchase nowadays.
A California-based wholesale distributor specializing in brand name mobile phones and accessories.
Mobile phone accessories are always in demand nowadays, so in general, this niche is worth considering for dropshipping.
With over 50,000 products in their catalogue, Novatech is a leading electronics supplier and dropshipper. They also deal in Apple computers and phones.
A popular dropshipping company that supplies and dropships Samsung, Apple, Google Motorola along with other well-renowned brands and wholesale rates and with a no sign-up fee for dropshippers.
How Do I Find Wholesale Suppliers for Dropshipping?
Finding a dropshipping wholesale supplier usually requires quite a bit of trial and error.
If you can't find a supplier for the product you've chosen in our list above, then you can search on large e-commerce platforms like AliExpress to find a seller offering the best rates.
Otherwise, you can also consider signing up on subscription-based wholesaler and manufacturer directories to browse through a list of options.
How to Pick the Best Wholesale Dropshipping Supplier?
Confused between multiple wholesale dropshipping suppliers? Here's how you can narrow down your options:
Compare Product Prices
Your main aim as a dropshipper is to find the highest quality product at the lowest prices.
So if you have several sellers to choose from, then compare product pricing and prepare a list of who is offering you the best quote.
And if you're getting conflicting prices, then refer to the next tip.
Compare Product Quality
Keep in mind that a low price isn't worth it at the cost of compromised product quality. 
This is why if you're having problems deciding which seller to go for, then consider getting samples or buy the products if needed to make the decision.
You may need to spend some money, but this can ultimately determine the future of your dropshipping business.
Compare Customer Service
As a dropshipping business owner, you're putting all your trust in your dropshipping supplier. 
So even if you are dealing with a wholesaler and getting the lowest rates, it isn't enough if their customer service isn't up to the mark.
The ratings of your store depend on your supplier, so they should promptly be available to resolve any issues if needed.
This is why customer service is a major criteria when picking a dropshipping supplier.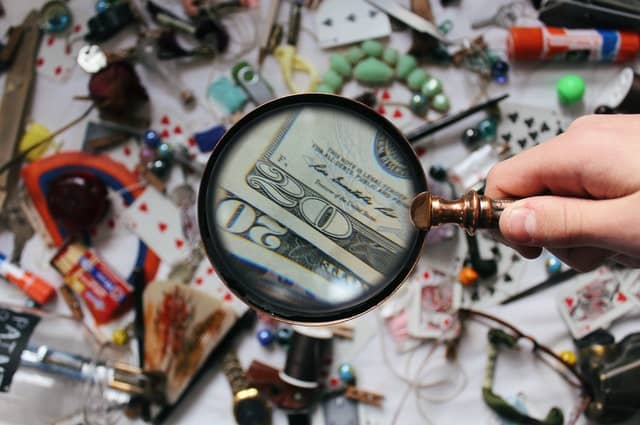 Is Subscription for Wholesale Dropshipping Directories Worth It?
There are a variety of wholesale dropshipping directories out there like Doba, SaleHoo and Wholesale Central.
They often charge a subscription fee and in return, give you access to a directory of hundreds or thousands of wholesalers and suppliers.
But are they worth spending your money on? It depends.
Instead of paying for the subscription, at first, we'd suggest that you try finding a dropshipping wholesale supplier through regular means.
Reach out to online stores on different platforms, consult businesses like NicheDropshipping to get adequate guidance and find what to sell.
And if you're still unable to find your desired products, then you can consider signing up on online dropshipping directories.
Final Thoughts
You can find thousands of dropshipping wholesale suppliers around the world. But not all of them provide the same quality of services.
Some of them wouldn't be able to offer high-quality products, while others would lag behind in terms of customer service.
This is why if you were also struggling to find a reliable wholesale supplier, then we hope after reading this guide you've found a suitable partner.
And don't forget that if you want a one-stop solution to all your dropshipping needs, you can always reach out to NicheDropshipping. From product sourcing to packaging and warehousing, we can fully help you automate your dropshipping business, so get in touch with us today!