In recent years, China has grown into the world-leading exporter of electronic products. From home appliances to mobile devices and industrial equipment, there is hardly anything you can not find in China.
However, the endless rows of shops in Chinese electronic markets can be overwhelming. How do you find the products you need? How do you ensure they are authentic and of good quality? Further, you may ask, do you have to visit China to make your purchase?
To ease this process for you, we did a deep dive into how to buy wholesale electronics from China. Read on for answers to your questions and some tips that could help you shop better.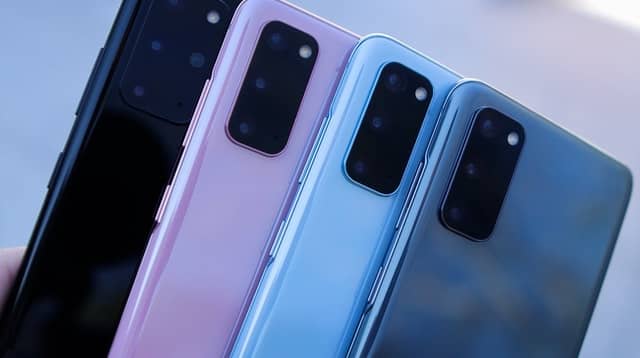 Why Wholesale Electronics From China?
In your search for wholesale electronics suppliers, you have likely come across numerous other suppliers that can fulfill your orders. So, why should you buy wholesale electronics from China? What are the benefits at stake?
There are multiple gains to sourcing your electronics from China. Let us examine a few of them.
1. Pricing and Profit Margins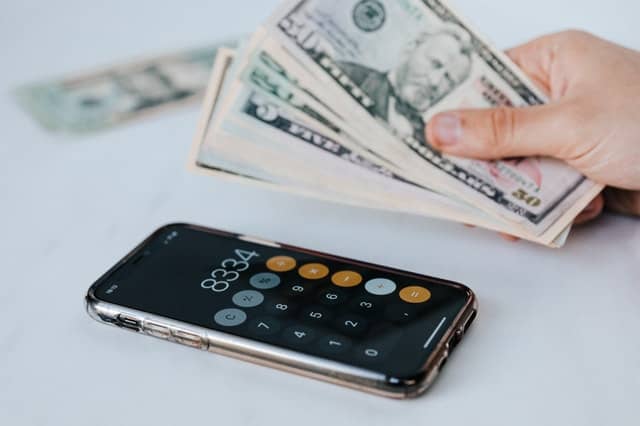 Buying wholesale electronics in China gives you access to wholesale pricing. These prices are usually set at very affordable rates and can sometimes even be negotiable. More so if you are buying in bulk or directly from manufacturers.
Low prices allow you to sell electronic gadgets to consumers at fair retail prices. Everyone loves a good bargain and, therefore, this is likely to make your store quite popular.
Additionally, if the buying price is low you can set a higher price and earn a great profit after costs.
2. Product Variety
Variety here is split into 2:
Brand variety
Product variety
Brand variety refers to the number of electronic brands that you can find in the Chinese markets. The good news is, you can find both Chinese brands like Huawei and non-Chinese brands like LG.
The brand options are truly endless because most brands from Europe, America, and all over the world have factories in China.
Product variety defines the types of electronic gadgets that you can find in China. Here too you will be spoiled for choice. From household appliances, phones, tablets to photocopiers and grinders, there is something for everyone.
The key benefit here is that you can find whatever you are shopping for. This eliminates the hassle and high costs of sourcing and shipping electronics from multiple destinations.
3. Product Quality
It is a common assumption that electronics from China are of poor quality. This generalization is false. The truth is, you have the power of choice.
Genuine Chinese electronics suppliers sell top-quality products. Most of them even offer warranties and after-sale support in case you encounter any difficulties with the products you buy. You can rest assured that you are offering the best to your customers.
On the other hand, you can also opt for lower-quality products that are more affordable. However, it is advisable that you are open with your customers about this. Passing such products off as premium quality would be unethical.
What to Consider When Buying Electronic Products From China
Understanding the following factors beforehand could save you from making the wrong purchase decisions.
1. Target Market Regulations
It would be a terrible loss to import electronic products that can not be used in your jurisdiction.
To avoid this, make sure you research your product market and all its regulations on electronics before shopping. When you do start shopping, ensure that the electronics you buy meet each requirement.
For the USA, all electronic items should have:
UL safety certification
FCC certification for radiating electronics i.e. devices like phones and radios that transmit any type of radio waves
RoHS certification to confirm that the electronics are not made of any forbidden raw materials
In contrast, the EU requires:
CE certification to prove that the electronics are manufactured in compliance with EU standards of voltage, structure, among others
RoHS certification to confirm that the electronics are not made of any forbidden raw materials
These are only examples of some of the regulations you might encounter. Take some time to learn what the rules are in your backyard.
2. Your Business Niche
You will likely find hundreds of interesting and affordable consumer electronics in China. That notwithstanding, it is vital to identify a profitable niche and stick to it.
Niche purchases could prevent you from buying electronics that you might have a hard time selling because they are not in demand or do not resound with your target market. This is especially important for drop shippers and startup businesses.
3. Quality is King
There will be many dealers in the market who will offer you great deals for knock offs or lower-quality electronic brands. Do not fall for it. Such products often break down after brief periods of use and can ruin your business reputation.
4. Warranties and After-Sale Repairs Can Be Complicated
Sellers and manufacturers that offer warranties and repair services are usually a plus. However, be sure to read the fine print. Especially if you are buying high-value electronics.
Most manufacturers hardly replace malfunctioned parts and when they do, you will be expected to incur the costs of shipment. Evaluate the terms and conditions offered and consider whether you are agreeable to them.
How to Buy Electronics From China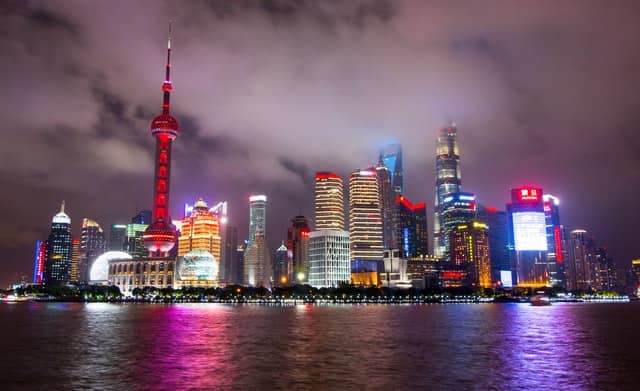 There are 3 main ways to buy electronics in China:
In-person shopping
Online shopping
Using agent companies
1. In-person Shopping
This method involves traveling to China and buying the electronics yourself. If you have the time and resources, this can be an advantageous approach because:
You get to choose the exact products that you want down to the last detail; this is not always possible when shopping online or via proxy.
You can examine the quality of the products in real-time and decide whether it matches your preferred standards.
You can have a chance to compare different electronic gadgets and brands which may not be listed online.
It is, nonetheless, worth mentioning that this approach requires lots of prior research and planning. China is a vast country and has very many electronics markets. Make an effort to:
Research suppliers beforehand- browse the internet to look up authentic electronics suppliers in China and where they are located. This will help you narrow down the areas you are to visit and save your resources.
Find help- if you reckon you are likely to get overwhelmed, consider finding an expert guide or agent that can help you locate suppliers. It is, however, very important that you vet them carefully and even ask for referrals of clients they have helped before.
Engage suppliers at trade shows- Chinese electronic manufacturers and suppliers often hold annual exhibitions and trade shows around the world. Attending such events could help you identify particular suppliers that you can connect with later.
2. Online Shopping
Online shopping would require you to find suppliers online and buy from their online platforms.
In some cases, you might be able to deal directly with the supplier. If that is not possible, you might have to explore platforms such as AliExpress or WooCommerce where suppliers list electronic merchandise.
Shopping for wholesale electronics from China online is affordable if you are working with a tight budget. It does not involve any travel or accommodation costs and does it take up too much of your time.
That said, it is essential that you evaluate suppliers carefully. Not all of them are genuine. Many people have fallen victim to scams on various online platforms. Remember to also confirm specific product details with the seller before confirming your order.
3. Using Agent Companies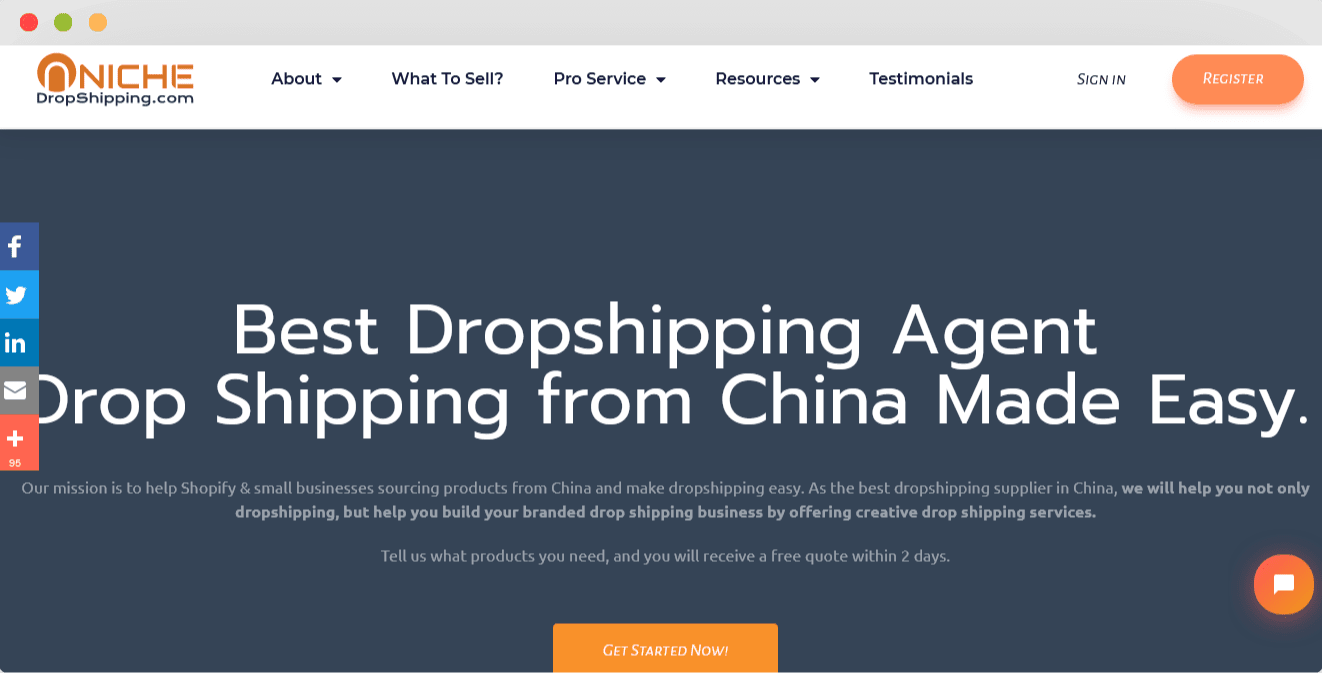 Agent companies are the best compromise between online shopping and traveling to China. The process works as follows:
Find a reputable agent company
Register an account with them
Once you place an order for electronics, they would source it for you and handle warehousing and shipping procedures
These services are usually provided at a fee. You would also have to incur the costs of the electronics and shipping. Nevertheless, using an agent service is often advantageous as agents can evaluate the electronics and negotiate prices on your behalf.
If you are a dropshipper, this is probably the best method for you. However, it would be best to ensure that the company you partner with is a dropshipping agent as not all electronics shopping agents offer dropshipping services.
Where to Buy Wholesale Electronics in China
China has large sprawling markets for different products. These markets are often malls or endless streets of shops selling a certain type of product. In this case, we turn our focus to wholesale electronics.
If you are planning a visit to China to do some in-person shopping, it would be helpful to have a general idea of where to begin. The upside is, the electronics markets are clustered around common regions. You can visit them all in one swoop.
Here are some informative FAQs to point you in the right direction.
1. What is the Biggest Wholesale Electronics Market in China?
The Huaqiangbei region of Shenzhen is easily the largest electronics wholesale market in China. It hosts markets such as the SEG electronics market where you can find:
Mobile accessories
Computers and their accessories
Entertainment gadgets like hoverboards
However, keep in mind that most of the sellers and suppliers you find in Shenzhen are not directly linked to manufacturers; they are middlemen. Subsequently, though their prices may be fair they are not factory-rate prices.
Further, the dealers at most Huaqiangbei shops are only there for limited durations and do not accept payment in dollars.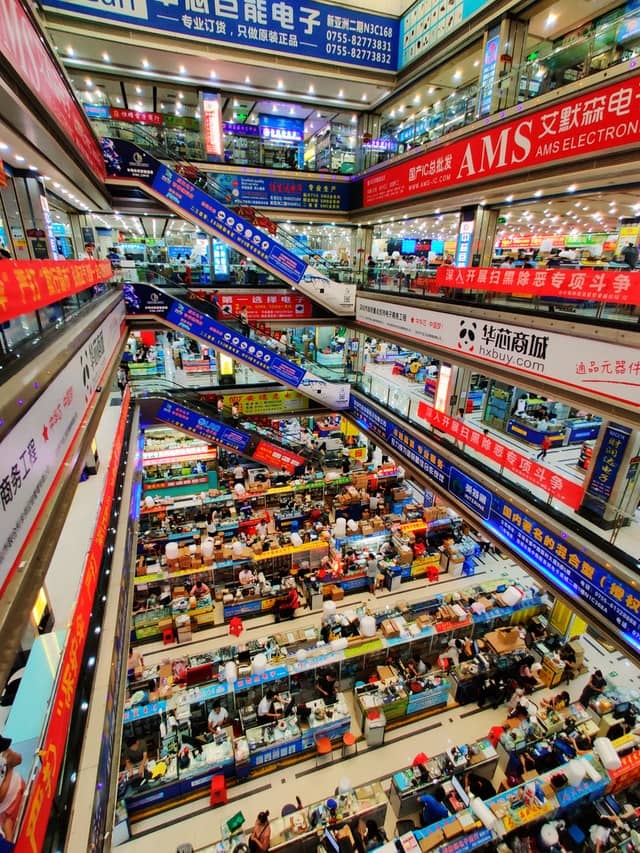 2. Are There Alternative Markets?
Yes. The Yiwu market hosts hundreds of wholesale electronics suppliers. The dealers there are more established and can be reliable suppliers for long-term partnerships. Some accept dollar payments and might even be open to credit arrangements.
The only downside is that their products are usually priced higher because they buy their stock from the dealers in Huaqiangbei.
3. Is It Possible to Buy Directly from Factories?
Yes, but you will need the services of an agent that can guide you to where the electronics warehouses and factories are located. An agent would also be essential because unlike salespeople in the markets, factory staff may not speak English.
Keep in mind that most factories usually have MOQ policies. This would thus be a good option when buying wholesale electronics in large quantities. Unlike shops in the markets, factories are also able to offer customization services.
What Are Some of the Best Chinese Wholesale Electronics Sites?
If you opt to buy Chinese wholesale electronics online, your choice of sites is very important. Ideally, you would need sites that offer:
Credible suppliers
Variety of products
Fair prices
Some of the sites that tick these boxes include:
1. Alibaba
Alibaba arguably tops the list of online sites due to its plentiful electronics suppliers. Moreover, the variety of products is updated often and you can keep your inventory up to date with the latest gadgets.
Ensure to examine suppliers carefully and compare prices with a keen eye. If the price is unusually low( below market rates), chances are that the products are not authentic. The seller could also be an Alibaba scammer.
2. AliExpress and DHgate
AliExpress is well known to many but DHgate is a little less famous. However, the two are quite similar as they offer a wide range of electronic products from multiple suppliers.
If you are a dropshipper, AliExpress and DHgate are solid options worth exploring. They not only offer dropshipping services but are also built to accommodate dropshipping processes like the listing of electronic goods on your Shopify store.
The suppliers on these sites list different manufacturers for the products they sell. On one hand, this makes it difficult to sift through them to find authentic quality brands. On the other, it offers you more options to choose from depending on your budget.
3. Made in China
Made in China would be a great site to check out if you are hoping to deal directly with manufacturers. Other advantages include:
The listed prices are quite reasonable and most manufacturers offer discounts for bulk purchases
You are assured of the quality and authenticity of the electronics you order
You can request customization of your orders
Trade Fairs and Exhibitions for Chinese Wholesale Electronics
The amazing part about trade fairs and exhibitions is that they bring you thousands of Chinese wholesale electronics suppliers under one roof. If you are wary about touring markets in Shenzhen or Yiwu, this would be a terrific alternative to consider.
Additionally, attending trade shows presents other advantages such as:
One on one interactions with manufacturers
An opportunity to explore hundreds of brands
Preferential pricing as most brands at exhibitions offer discounted rates
Learning opportunities through industry seminars hosted at such exhibitions
An opportunity to meet and engage with other suppliers and service providers related to the industry such as shipping agents and spare parts suppliers
Some of the major fairs and exhibitions that host Chinese wholesale electronics suppliers include:
1. Hong Kong Electronics Fair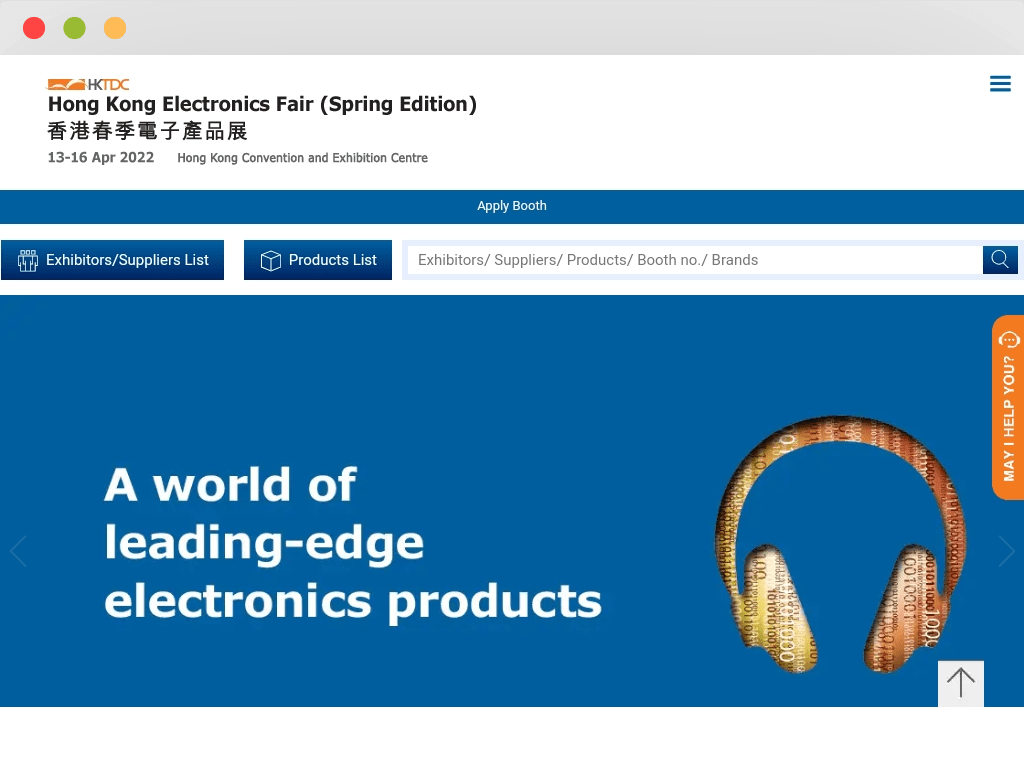 The Hong Kong Electronics Fair is held every year in the 2nd week of October at the Hong Kong Convention and Exhibition Centre.
This is arguably the largest electronics exhibition in Asia. It hosts over 3,000 exhibitors and over 50,000 buyers. The products on display range from telecommunication, smart home, and eHealth electronics, among so many more.
The price of admission is about HK$100 but it offers extensive value including seminars and access to product launches.
2. The Canton Fair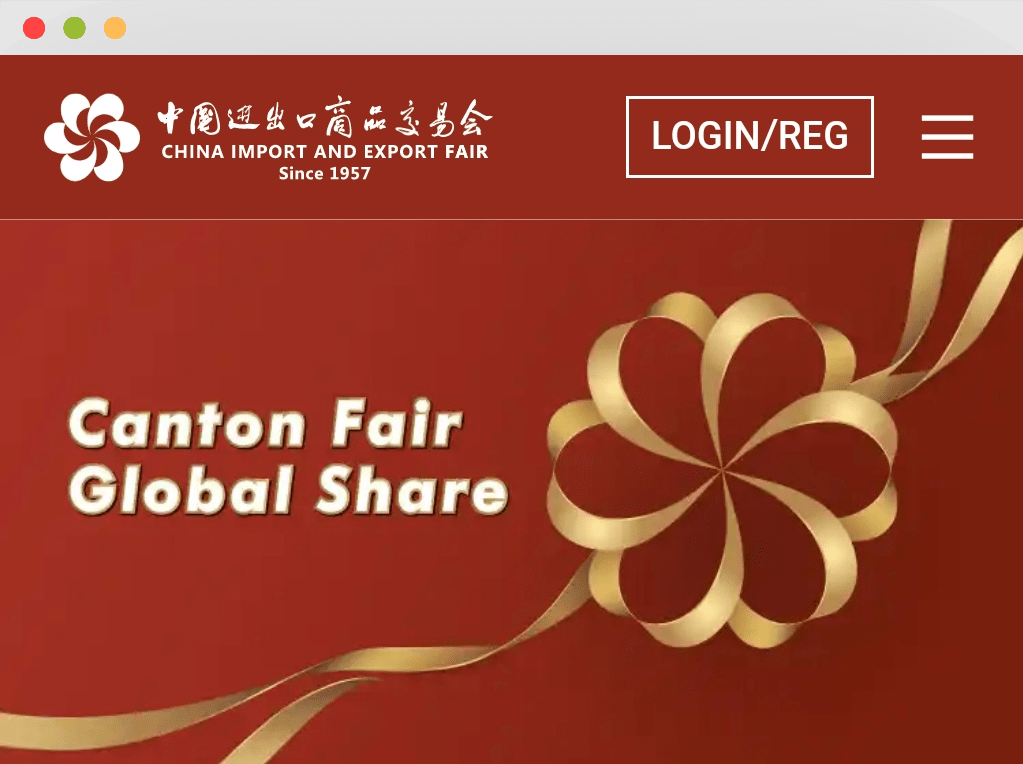 The Canton Fair is held in Guangzhou in March and in October. It is a general trade fair that brings together traders from different industries. It does, however, have a dedicated p for electronics suppliers.
One of the core goals of this fair is to boost import-export trade between China and other countries. As such, you would have access to many helpful resources if you are looking to get into importing electronics.
How to Import Electrical Goods from China
So, you have identified the electronics you needed and made a purchase. The question now is how to ship them to your preferred location.
Electronics require special care during shipment. This is because most of them comprise flammable components such as batteries. It is important to:
Get your shipping documentation in order
Identify a reliable shipping company
Find out the shipping regulations for electronics to your location
Airfreight often requires lots of complex documentation and even then, your shipment can be disallowed. More so if you want to import electronics from China to US and many other countries with strict flight safety regulations.
Consider shipping by sea or rail instead; they are very well-developed in China. They may take longer but are far less complicated and often cheaper for bulk shipments. If you are shopping in Yiwu, for example, you can use the Yiwu-Europe railway.
Keep in mind that agents, sellers, and manufacturers sometimes have established networks too. Where possible, it might be easier to use them.
Final Thoughts
At first impression, buying wholesale electronics from China seems like an overly complex process. As you may now know, it truly is not. There are multiple straightforward avenues you can use depending on what you feel would be easier for you.
All things considered, the easiest route would be to seek the services of a reliable agent company. It would handle everything on your behalf and all you have to do is pay. To learn more about how to get started contact NicheDropshipping.