We all know Alibaba as the largest B2B marketplace, suited explicitly for bulk orders. So why are there so many people being afraid of Alibaba scams?
One thing we know for sure, Alibaba itself is not a scam. So, how do drop shippers get trapped into Alibaba scams? What types of scams to expect on Alibaba? And more importantly, how can you avoid getting scammed?
In this ultimate FAQ guide, we'll help you avoid Alibaba scams by identifying them and giving you answers to all your questions.
So, what are we waiting for?
Is Alibaba a Scam Website?
No! Alibaba is one of the largest and oldest B2B marketplaces with worldwide sellers and buyers. As such, the platform itself is not a scam.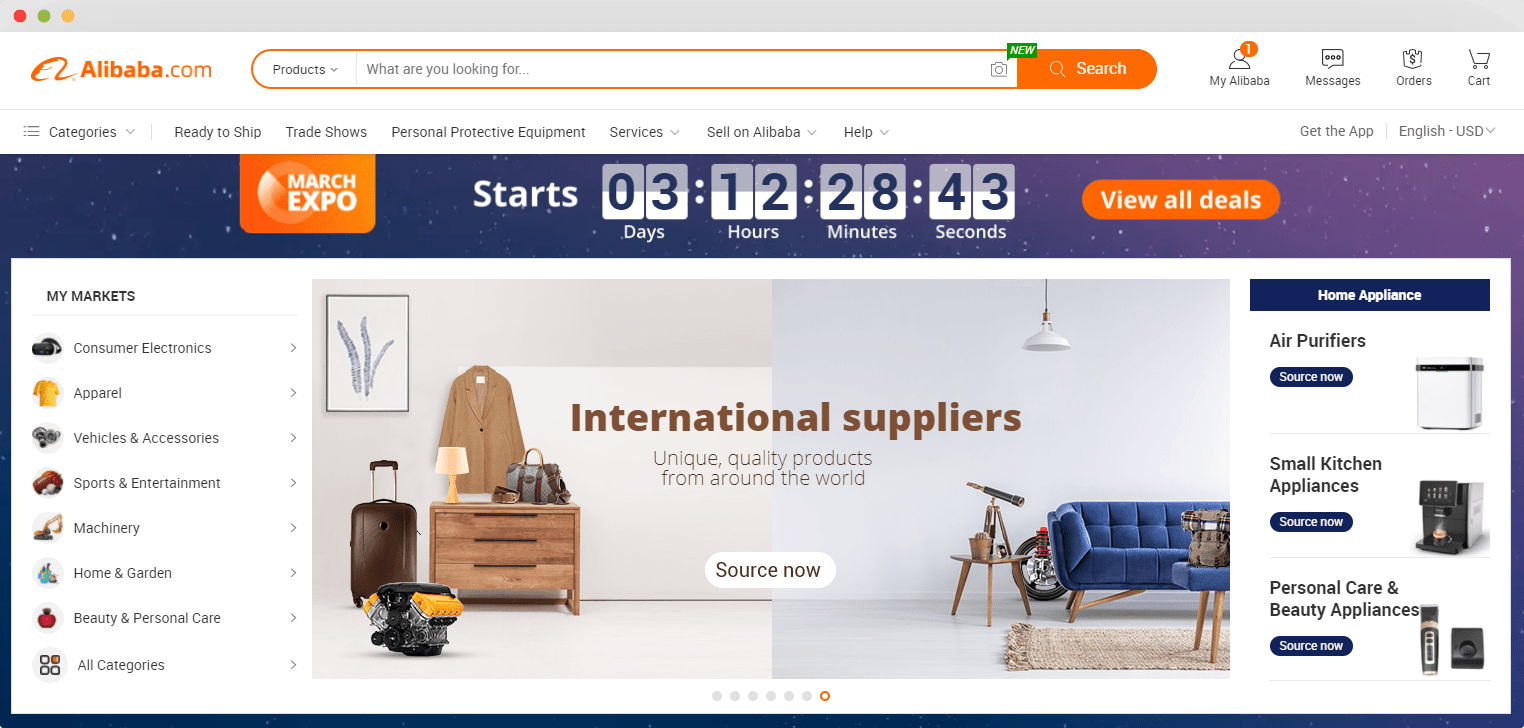 However, each product on Alibaba comes from a different supplier. Whether or not a supplier is selling a quality product is a different story.
How to Avoid Alibaba Scams?
When you join Alibaba, you have to be aware that some sellers are manufacturers while others are trading companies. We always hear that it's good to order from manufacturers due to their lower price, but that doesn't mean they cannot scam you.
Regardless of the type of supplier, here are some of the best ways to avoid Alibaba scams:
Don't Buy Branded Products Selling for Abnormally Low Prices
No matter how convincing it looks, unless it comes directly from a verified profile of the brand itself, cheap branded products on Alibaba are almost always replicas.
Ordering cheap 'branded' products will result in receiving a product much different than what you expected. Furthermore, it can end up causing you problems with customs clearance since counterfeit products could get confiscated.
Don't Order in Bulk Without a Sample First
The majority of the product on Alibaba will have an MOQ since Alibaba is primarily for bulk orders and transactions.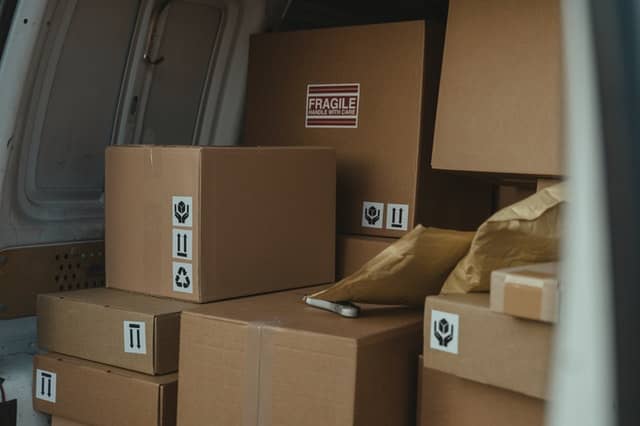 If you're planning to order in bulk, always make sure that you order a sample first. Spending a lot of money on a bulk order without even knowing what you've ordered is one of the most common mistakes of dropshippers.

Always Read Product and Seller Reviews
Another great way to avoid Alibaba scams is always first to read the feedback of other buyers.
On Alibaba, besides product reviews, you'll also be able to see seller reviews, which can help you decide if they're a reliable supplier or not.
Don't Get Convinced to Talk Outside of Alibaba
Often, Alibaba scammers will ask you to take the conversation away from Alibaba and continue talking through another channel.
Never do this! In that way, Alibaba cannot have any proof of your communication, transaction, or agreement, so they cannot help you in a scam.
Don't Assume All 'Gold Supplier' Sellers Are Legit
Did you know that sellers can buy the Gold Supplier badge? Of course, the companies go through an audit to get it, but that's not enough to ensure their safety.
Any seller can buy this membership, pass the audit at the beginning but then decrease product quality. So, don't trust sellers just because they have a Gold Supplier badge.
Use a Dropshipping Agent in China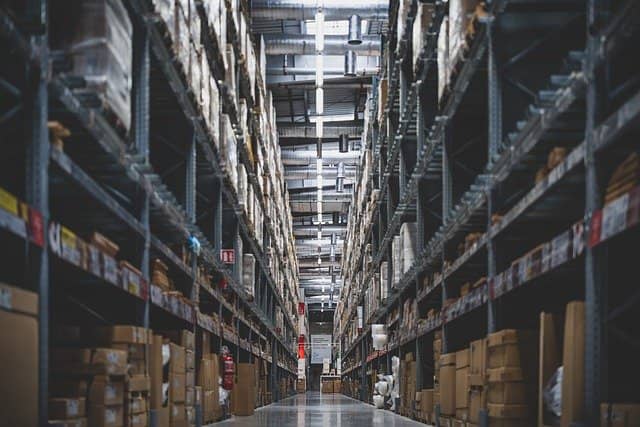 If you're a dropshipper that has reached the point of needing products in bulk due to stable orders, then it might be time to think of working with a dropshipping agent in China.
Having a dropshipping or product sourcing agent in China will bring tons of benefits to your dropshipping business:
Your agent can perform a factory audit whenever necessary;
They can store your bulk order in their local warehouses;
The dropshipping agent can perform quality inspection on each order;
They can offer you the best shipping solutions;
Your dropshipping agent can help you white-label or private label a product;
Dropshipping agents can even source directly from a Chinese company or manufacturer since they live there;
Always Google and Do Your Research
Have you found a well-rated seller with a fantastic product? Great! But don't place an order just yet.
Remember – always Google the seller, their email, or any of their contact info to see if any red flags pop up in the search results.
Always Ask to Talk on the Phone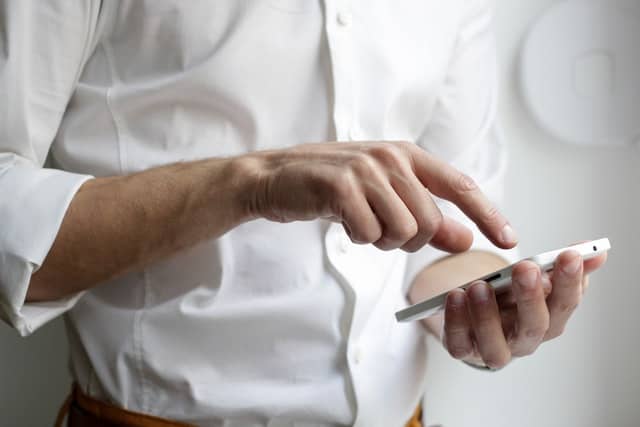 Regardless of how silly this might sound, every single reputable company has a phone number!
Refusal to talk on the phone or even get in touch with you through Skype is a large warning sign. A legit company wouldn't mind giving you a phone call or even showing you their facilities through video chat.
If you realize that your seller keeps avoiding this topic each time you mention it or keeps giving you excuses why they can't talk right now, it's best to look for a more reliable seller.
What Are the Most Common Alibaba Scams?
Although Alibaba is entirely legit, sellers and suppliers there can try to scam you. After tons of research, we give you the most common ways you can get scammed by sellers on Alibaba:
Scam #1: Replicas Marketed as Brands
One of the most common Alibaba scams is selling fake branded products.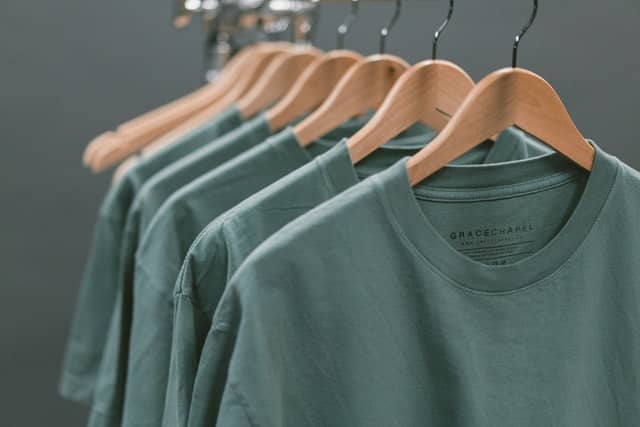 Although most experienced dropshippers know better than to order a branded product from Alibaba, new dropshippers could fall for this. So, it's worth mentioning.
Scam #2: Asking You to Send Funds to Personal Accounts
Any time a seller on Alibaba asks you to send funds to their private account or their boss's account instead of their company one, consider it a red flag! Many sellers seem polite and consistent in their communication with you until the time to pay comes.
Then, suddenly something will be wrong with the company account, and of course, they'll ask if you mind sending it to a different one. If this is a private account instead of a company one, it's probably another one of the many Alibaba scams.
The same goes for being asked to send money to a Western Union private account, especially in a country other than China.
Just think about it – why would a Chinese company receive money through a private individual located in Poland or Russia (or any country other than China)?
Scam #3: High-Quality Sample, Low-Quality Bulk Order
The third scam that suppliers on Alibaba often do is send you a high-quality sample but then send you an entirely different product when you order in bulk.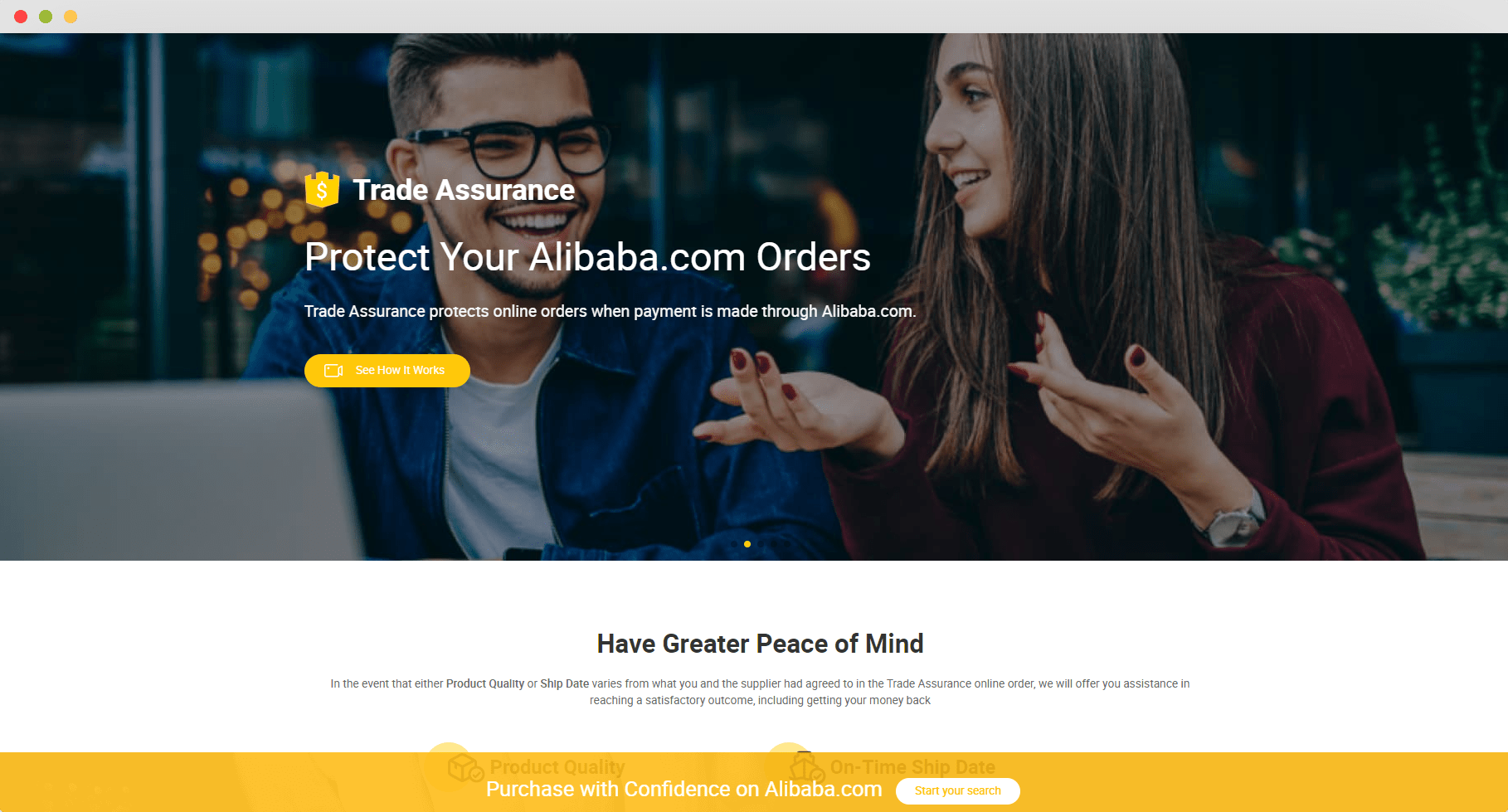 Using trade assurance can help with this issue, but only if you've given the correct and precise product specifications to the seller. Otherwise, Alibaba cannot protect you.
Always make sure that you give precise product specifications such as material, color code (not just to tell them 'red'), model, size, and every other feature that applies.
Scam #4: Fake Product/Origin Certificates
Suppose you're dropshipping products such as toys or cosmetics. In that case, you have to be aware that different country regulations require these products to come with a certificate (origin, non-toxic materials, in some cases even FDA approvals).
Another common Alibaba scam is when a Chinese supplier sells one of these products with fake certificates.
Products without certificates will usually end up stuck in customs clearance.
And on the off-chance that you receive your product, it will be a considerable risk selling it without any certificates.
Scam #5: No Company Documents
Alibaba is a B2B marketplace, and as such, sellers there are always companies. All companies need to have a registered address, location, phone number, and usually a professional website, Skype account, etc.
Furthermore, a real company would have no problems sending you documents of registration or any other documents that prove their existence.
Having a seller who refuses to provide such company documents should always be a huge red flag!
Scam #6: Unverified/Free Profile of a Legit Company in USA or UK
Anyone can open a free Alibaba account! Often, a scammer will open a seller profile with the details of an actual company in the USA or the UK (without the company's knowledge).
Then, they start selling products similar to what the actual companies sell.
However, the fact that they have photos doesn't mean they have the actual product. So, you will place an order, pay, and then never hear back from them again!
Remember, most Alibaba sellers are Chinese companies!
Scam #7: Lower Storage/Power of Tech Devices
And finally, the last significant way a Chinese supplier can scam you is if you often order tech devices or gadgets.
For example:
A USB with 32GB arrives with only 18GB;
A blender with a power of 1000w comes with just 700w of power;
Since it's impossible to see storage or power on a photo, Alibaba sellers will often try to scam you in this way, so beware.
If I Use PayPal to Pay for an Alibaba Scam Product, Will I Get My Money Back?
If you've used Trade Assurance on Alibaba when paying for your product, then Alibaba can help you in that dispute.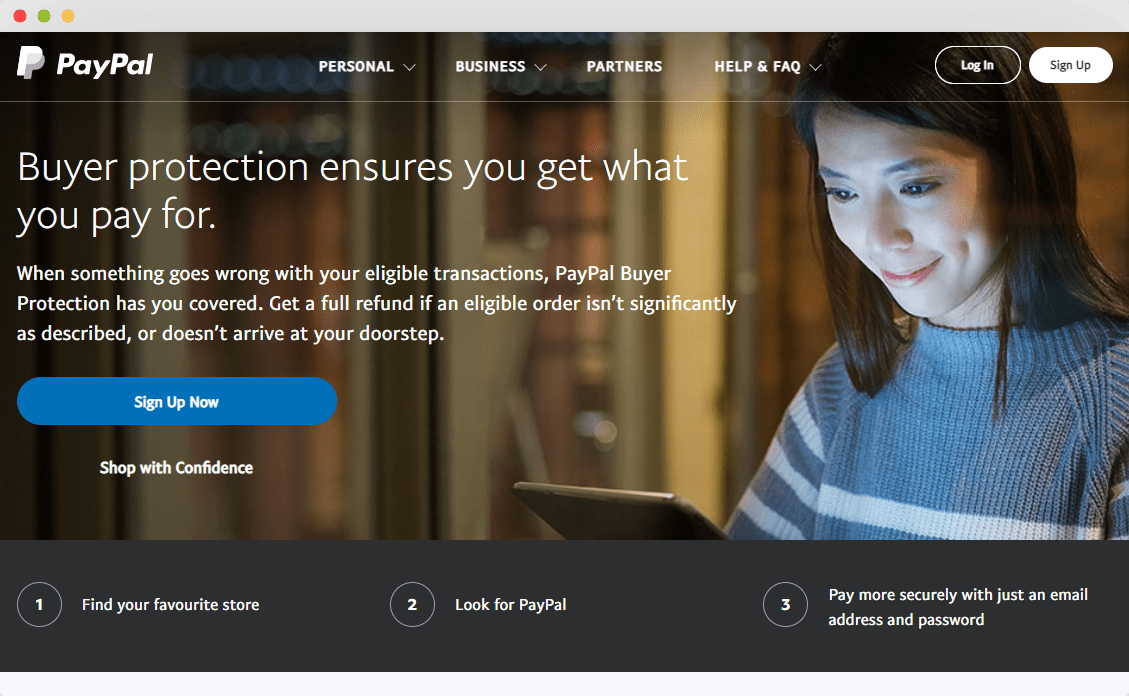 PayPal itself is among the safest ways to buy on Alibaba because it also has a Purchase Protection feature which is enough in most cases, so make sure to read up on it.
No matter what you do, always make sure that you're sending money to company accounts, not private persons.
Are All Cheap Alibaba Products a Scam?
Not necessarily! Alibaba suppliers sell in bulk with a high MOQ, which means these products will usually be cheaper than if you buy a single item elsewhere.
However, when a price seems unrealistic for that type of product or something looks too good to be true, it usually is! Trust your instincts in this case!
For example, if you know for a fact that a particular smartphone sells on other marketplaces for $900, and an Alibaba seller has a price of $40 for it, it's probably a scam.
Which Payment Methods Are the Safest to Avoid Alibaba Scams?
We'll get to the safest payment methods on Alibaba right away. First, we have to mention the main rule you should always remember: pay only to company accounts, never to personal ones!
So, now that we've put that out of the way, the safest and most legit ways to pay for Alibaba orders are PayPal, Alibaba Escrow, and Bank (Wire) Transfer to a company account.
Can a Dropshipping Agent Help Me Avoid Alibaba Scams?
Yes! Dropshipping agents in China are on the spot to be able to do a factory audit when necessary or at least perform quality inspection on your products that arrived.
A dropshipping agent can help you source products from Alibaba and local directories such as 1688 or Taobao and even trade shows or Chinese companies.
It's worth mentioning that an excellent dropshipping agent will have a worldwide fulfillment center and warehouses in China and the USA.
Victim of an Alibaba Scam: What to Do Next?
If you fall victim to an Alibaba scam, start gathering evidence for building up a case. Even though the seller might have Trade Assurance, it's all useless unless you're able to prove that you're right and they're wrong.
For example, using trade assurance can protect you against shipping and product quality disputes. But, how do you plan to prove that the product isn't of 'high quality'?
Things like these will be tough to prove and win (everyone has a different opinion on high quality). For this reason, it's essential to give all the necessary and exact product specifications when you're placing an order.
Imagine this – you've received T-shirts that are a different blue than what you imagined. Now, if you want to open a dispute, how will you prove which blue you meant? Well, unless you gave the seller the exact color code of that blue, there is no other way!
Considering that many of the sellers on Alibaba are actual manufacturers, most dropshippers turn to Alibaba when they need to private label a product.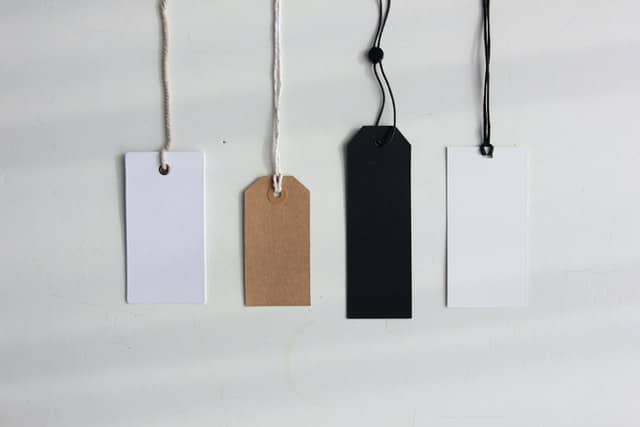 For a factory to private label a product for you, you'll have to order it in bulk since an entire production line will work only on your product (regardless of whether it's a custom sewn logo or a custom bottle design).
Due to the nature of such a bulk transaction, dropshippers rarely agree directly with a Chinese company without a dropshipping agent as an intermediary.
Unless you're a dropshipping expert with tremendous experience, placing a bulk order for private labeling without knowing the actual factory or production line is more than risky.
When dropshippers reach stable sales and can afford bulk orders, they usually use a dropshipping agent in China to handle their logistics.
Why Is Alibaba Allowing Scammer Sellers on Their Website?
On Alibaba, just like on most other platforms or marketplaces, there are verified and unverified profiles.
The fact that your seller has a free profile that's unverified should already be a warning sign. Unverified profiles mean that those sellers did not submit their official company documents, so Alibaba still has no idea whether they're legit or not.
Having the status unverified means that if you decide to deal with that seller, Alibaba cannot offer you any guarantee or protection (which is not the case for verified sellers).
To Conclude
Generally speaking, Alibaba by itself is definitely legit, and if you do your research before buying a product, there are very few chances of falling victim to Alibaba scams.
Our goal with this guide was to show you the most common Alibaba scams out there and what you can do to avoid them. Now that you know what to anticipate, it will be much easier to filter and find the right ones among Alibaba suppliers.
Have you ever fallen victim to Alibaba scams? Let's exchange our experiences below.