For a moment consider what it is like to see a dress or a shirt that you instantly adore. Now consider what it is like when a shop attendant or online bot says that it is not available in your size and neither are any of the clothes on the rack. Disappointing, isn't it?
This is a challenge that many plus-size people struggle with too often. You would, therefore, be filling a truly meaningful niche by dropshipping plus-size clothing.
To make it even easier for you, we've compiled a list of 12 top plus-size dropshipping suppliers from around the world.
Here is the inside scoop on what they have to offer.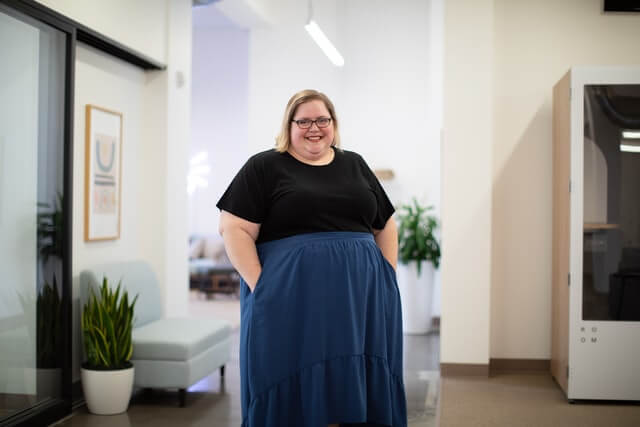 New Temptations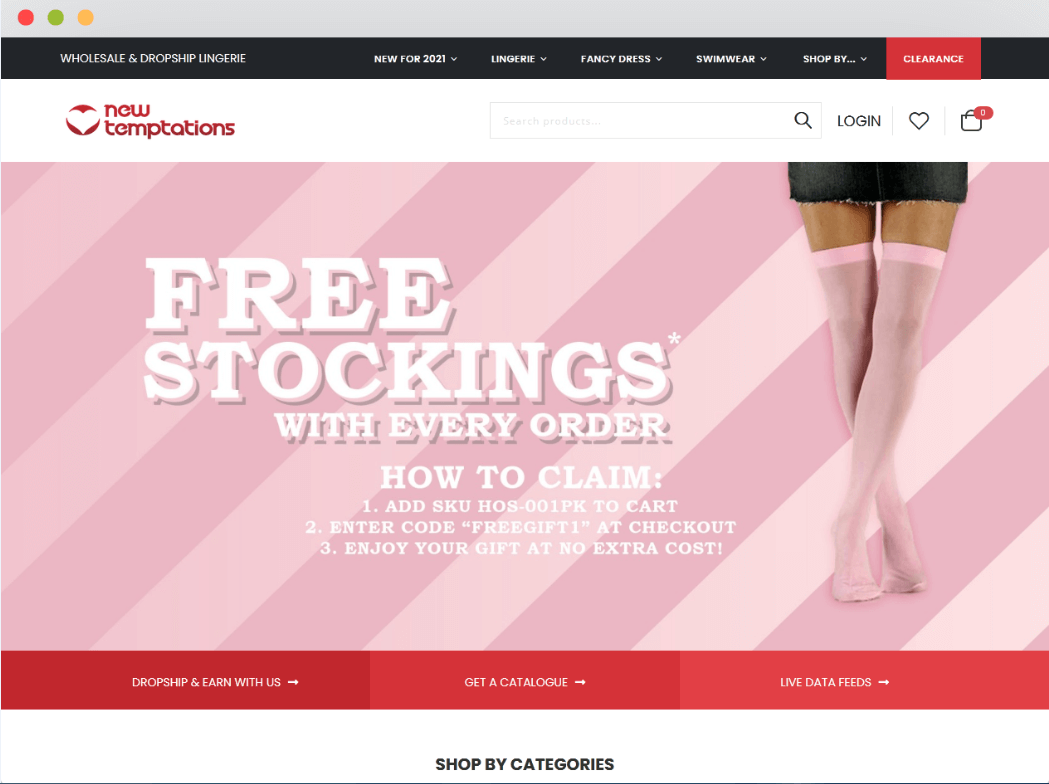 New Temptations is a UK-based supplier of women's lingerie, loungewear, swimwear, and costumes for special events. It mainly stocks Dreamgirl and Mapale Lingerie productions.
All clothing items carried by this supplier are available in both standard size and plus-size variations. The New Temptations website, however, has a plus-size p that makes it easy to find any item you need.
New Temptations provides a dropshipper registration link on its platform. Once you are verified as a dropshipping partner, you will have access to:
Hard copy and downloadable soft copy catalogs
CSV and XML to enable you to easily import and update inventory from the New Temptations website
Thousands of plus size clothing items to choose from
New Temptations processes orders within 24 hours. It ships within the UK and to Northern Ireland. The cost of shipping is based on the size of the order and the destination. All packages are discreet and bear no branding.
Missyakiplus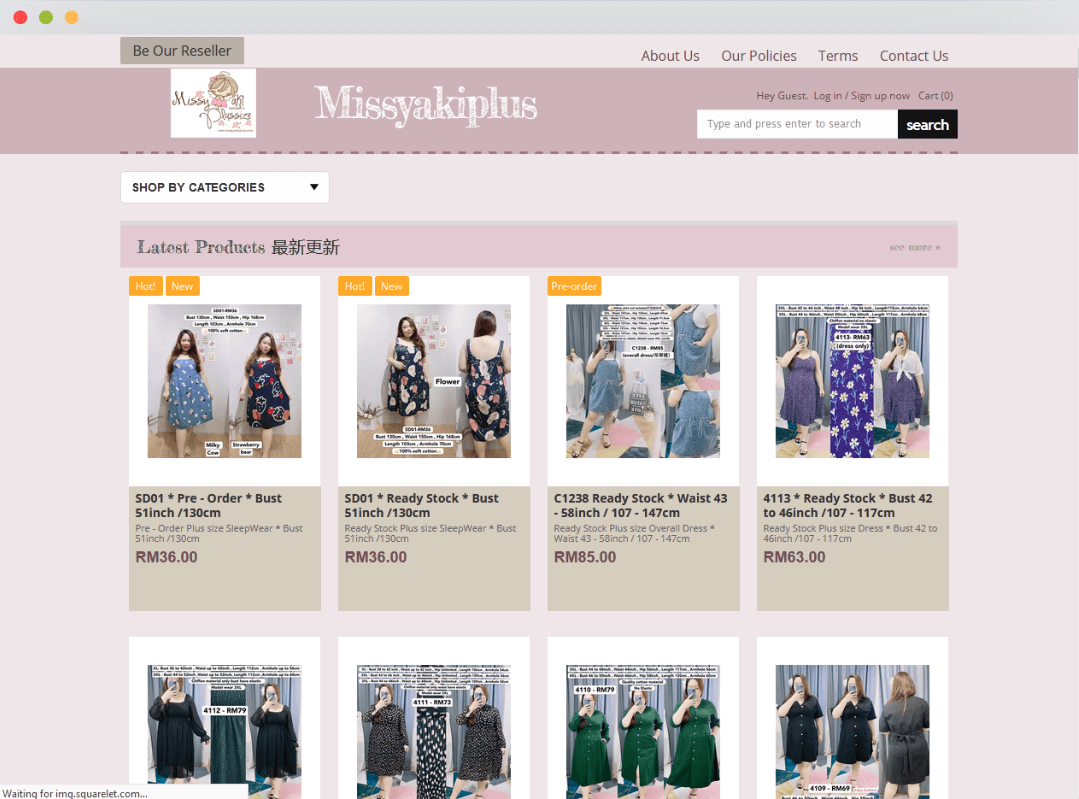 Missyakiplus is a wholesaler and online retail shop that sells plus-size women's clothing. It is based in Malaysia and stocks fashion items from suppliers in the USA, Taiwan, Korea, and Japan.
The Missyakiplus product catalog is quite extensive and includes:
Formal wear
Dresses
Casual wear; t-shirts and denim
Undergarments; hosiery, stockings, underwear
To sign up as a dropshipper, you will need to register an account and await approval. If your online store meets Missyakiplus standards, you will have access to special discounted prices and permission to list products in your store.
This supplier offers numerous payment options and ships clothing items worldwide. You will have 6 courier options to choose from based on the delivery destination.
Muslimah Fashion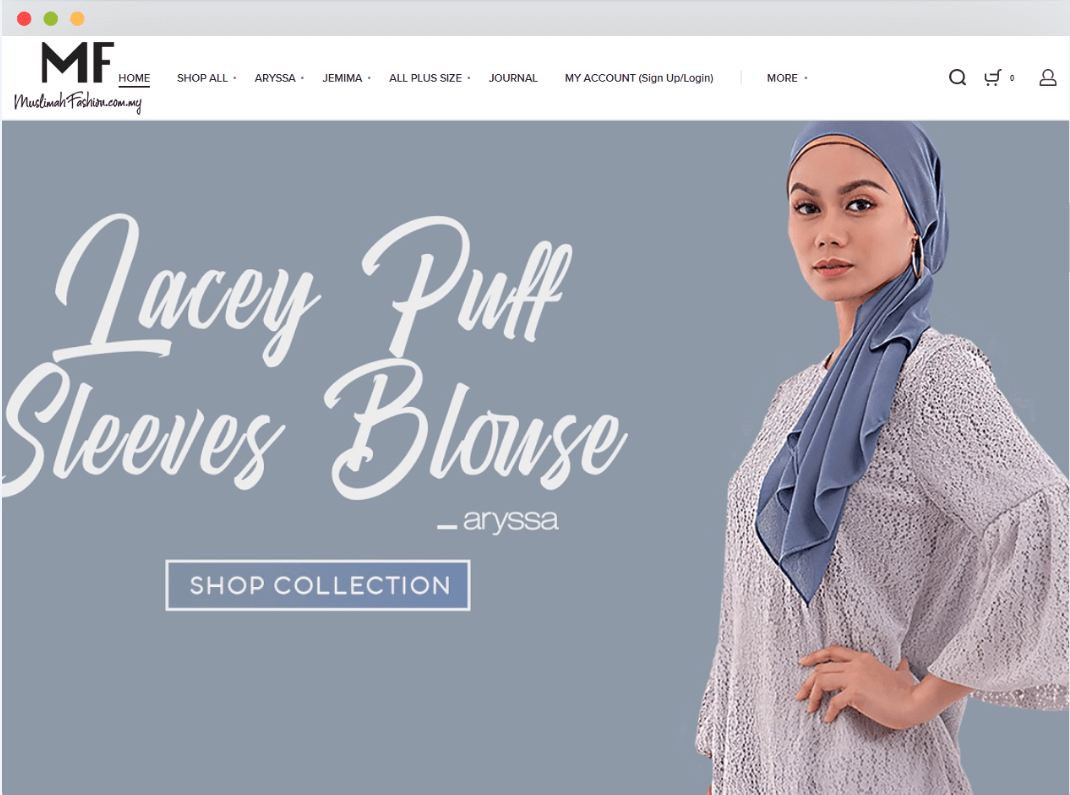 Muslimah Fashion is a clothing supplier based in Malaysia. This company seeks to provide stylish women's outfits that are modest and honor the principles of Islam. It stocks two brands: Jemima and Aryssa.
Part of the Jemima line of clothing is dedicated to plus-size tunics. You can also find plus-size skirts and palazzo pants in XXL sizes from Aryssa.
The Muslimah Fashion drops program is limited to drop shippers within Malaysia. It is free to sign up but your store will have to be vetted before it is approved.
As a dropshipper, you will have access to a 20% dropshippers discount and permission to sell on any legitimate online platform. Orders are processed and delivered within 3 to 7 days.
Snow Fashion Shop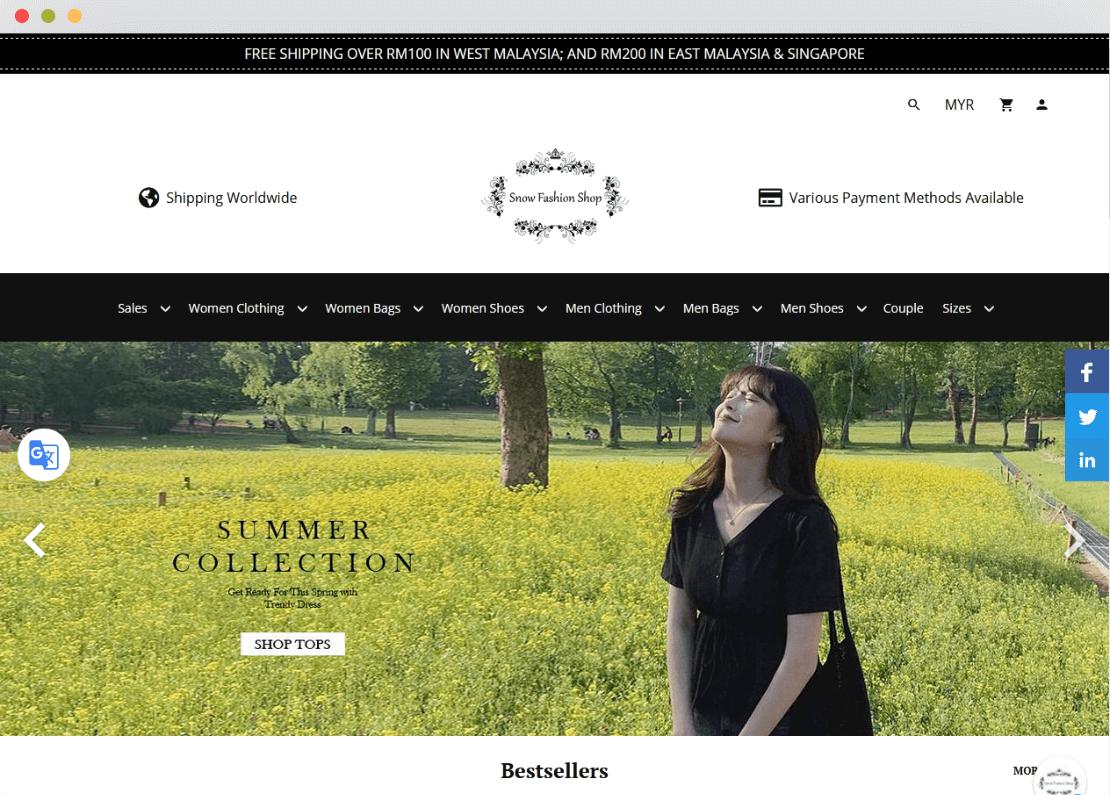 Snow Fashion Shop is also based in Malaysia and covers all the bases when it comes to stocking fashion items. Its product listing includes shoes, bags, and clothing for men and women.
This supplier stands out from others because they offer plus-size clothing for both men and women. Better still, it provides a detailed size guide for each clothing item.
Snow Fashion Shop is open to partnering with dropshippers from all over the world. The sign-up process works as follows:
Register a membership account
Fill in the dropshipping application form and submit it
Notify Snow Fashion Shop via email
Expect a confirmation email within 24 hours
There are 4 dropshipping membership plans that you can choose from. They are priced between RM0 to RM 4000 (0-728USD). Each paid membership attracts higher discounts and access to more dropshipping support services.
Local and international dropshipping orders are fulfilled via different couriers. The customer service will guide you on one that is ideal for your delivery. You will receive a confirmation email with tracking details once an order is dispatched.
Kiyonna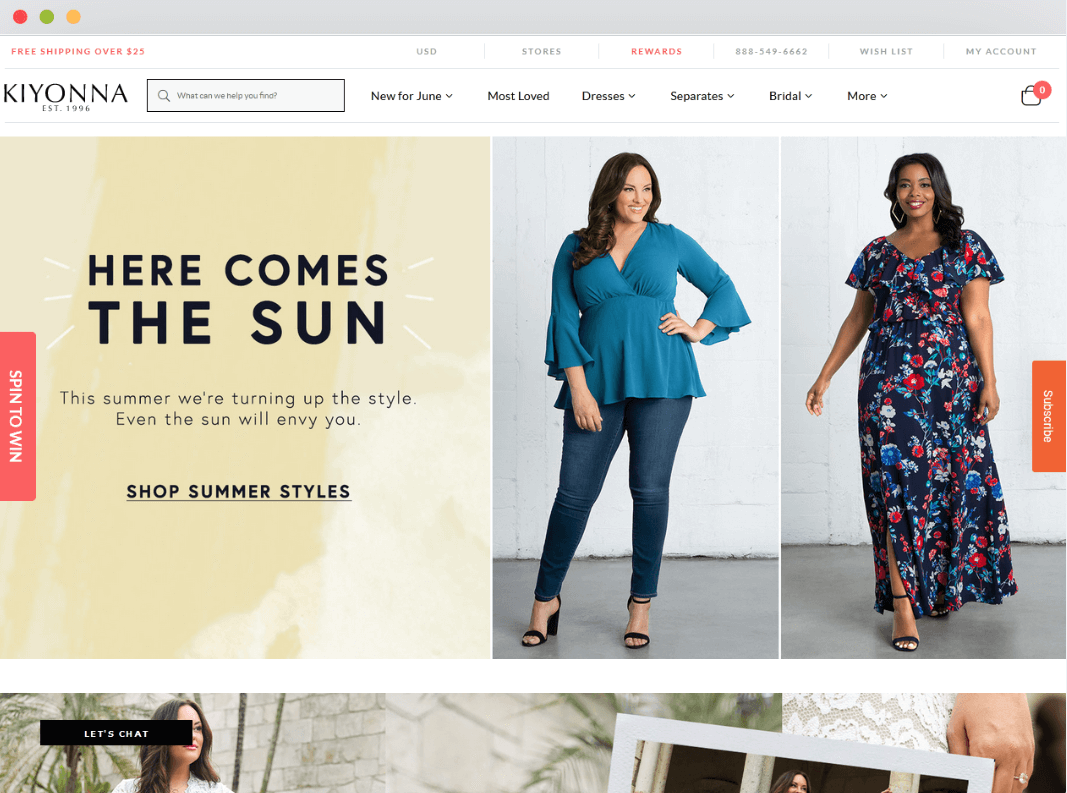 Kiyonna is a fully dedicated brand of clothing for plus-size women. It produces tops, dresses, bridal wear, skirts, and pants that are dressed to complement plus-size body shapes. All Kiyonna designs are made in the USA.
Your dropshipping store needs to have an already established online presence for it to qualify for the Kiyonna dropshipping program. After you sign up, your application will be reviewed and the team will send you a confirmation email.
Kiyonna dropshippers have access to:
Product photographs to use while listing items online
Wholesale price purchases with no MOQ
Live customer support
Dropshipping orders are processed and shipped within 24 hours. You will incur a $5 handling fee for every order. Your customers can also execute product returns through your store.
ModeShe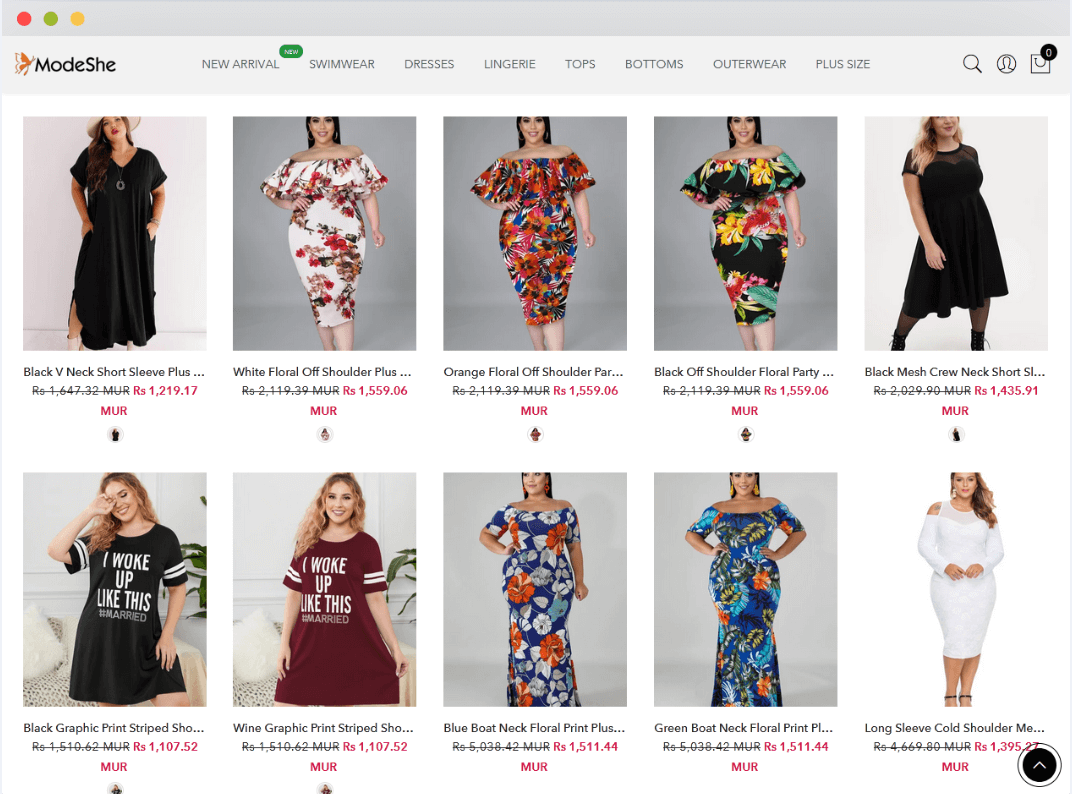 ModeShe would be an ideal plus-size supplier for your dropshipping business if your target market is women aged 18 to 35. It stocks trendy plus-size:
Dresses
Swimwear
Tops; tees, tunics, blouses, shirts
Bottoms; pants, leggings, skirts, jeans
Lingerie
The ModeShe dropship program accepts applications from dropshippers all over the world. All applications are, however, subject to verification. After verification you will be able to:
Select plus size items that you would like to list in your dropshipping store
Sync your product listings with ModeShe listings automatically if you run a Shopify dropshipping store
Get access to special dropshipping prices
Share orders with ModeShe for fulfillment
ModeShe fulfills dropship orders within the USA and across the world. Order processing takes about 3 days but shipping durations differ between destinations.
Daring Diva
Daring Diva is an Australian fashion brand. It stocks plus-size clothing for women in sizes 14 to 28. Its product catalog also includes shoes, bags, and jewelry. All these items are sourced via private labeling from top UK and USA brands.
To qualify for the Daring Diva dropshipping program, you would need to:
Have an established online store that is operational
Be compliant with Australian trade laws and have such policies listed on your site
Have clothing items from credible brands already listed on your dropshipping store
If you meet these standards, you can submit your application for verification. You will then receive confirmation and your membership credentials. You will enjoy a 15% commission on every order and receive daily CSV inventory updates.
Gold Garment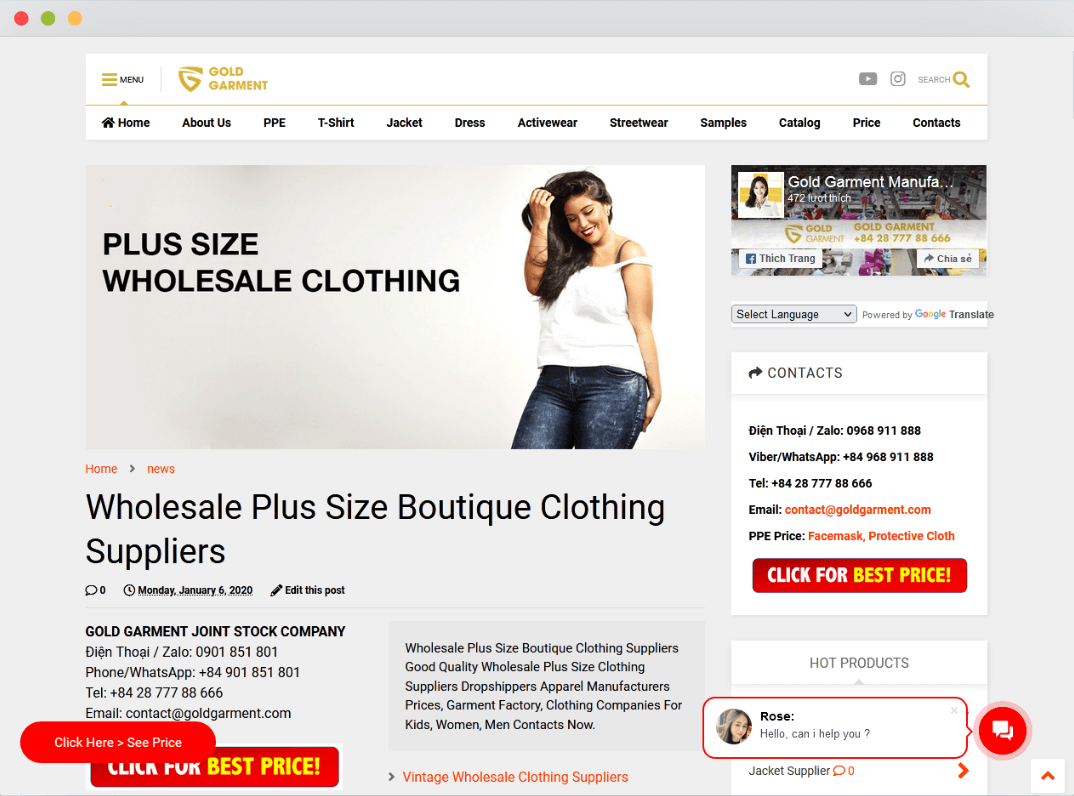 Gold Garment is a Vietnamese clothing manufacturing company. It manufactures and supplies t-shirts, dresses, activewear, and casual streetwear. Most of its plus-size clothing designs are, however, for women.
There are no complex procedures involved in signing up as a Gold Garment dropshipping partner. Simply contact the company and state which type of plus-size items you would like to dropship.
Once you reach an agreement, you can request samples of the products you have chosen. If they meet your standards, you can begin sharing orders with the company for fulfillment.
Gold Garment does not have a well-detailed shipping guide. You would have to consult the company representative to ascertain whether your region is covered.
Tasha Apparel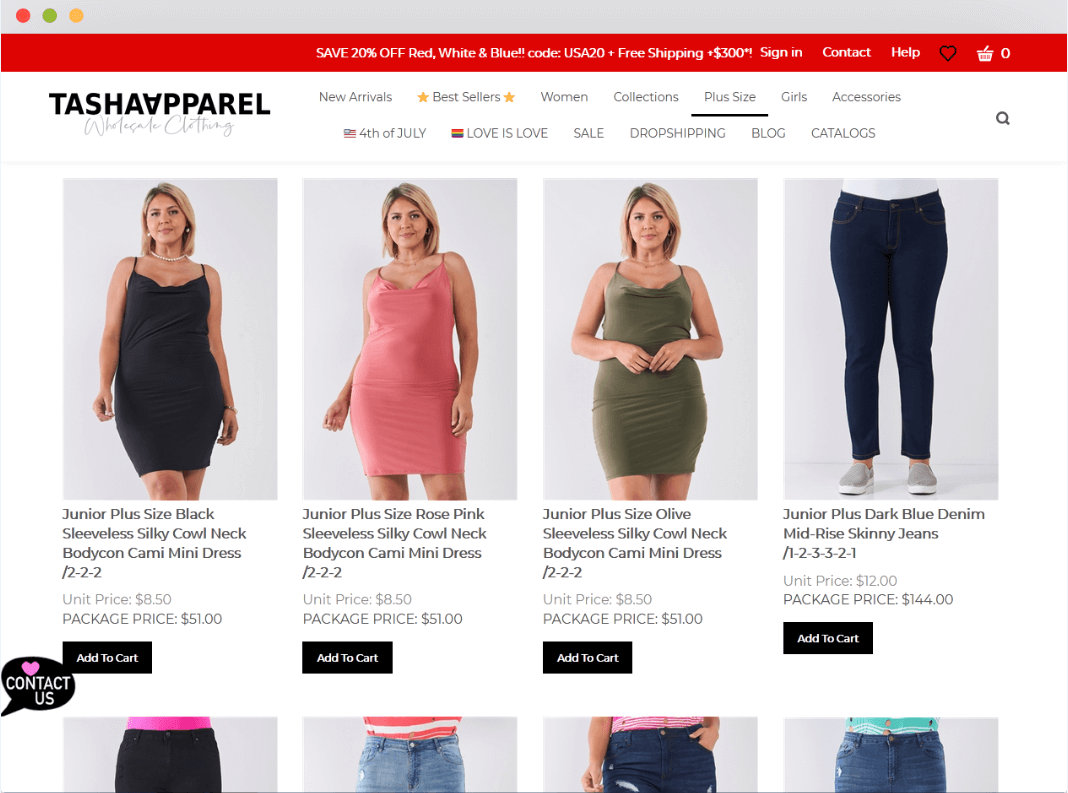 Tasha Apparel is based in the USA and stocks an impressively vast variety of women's clothing. Whether you are looking for tops, bottoms, evening dresses, loungewear, or swimwear, they have it.
The Tasha Apparel catalog has a designated plus-size p that is well-organized and equally diverse. This is helpful as it makes importing plus-size product listings to your style quick and smooth.
Speaking of importing product listings, you will need to register an account to become a Tasha Apparel dropshipping partner. The process is easy and you can begin dropshipping immediately after you receive your account confirmation email.
Tasha Apparel fulfills both local USA and international orders. It reserves the right to choose a courier on your behalf.
Hexin Fashion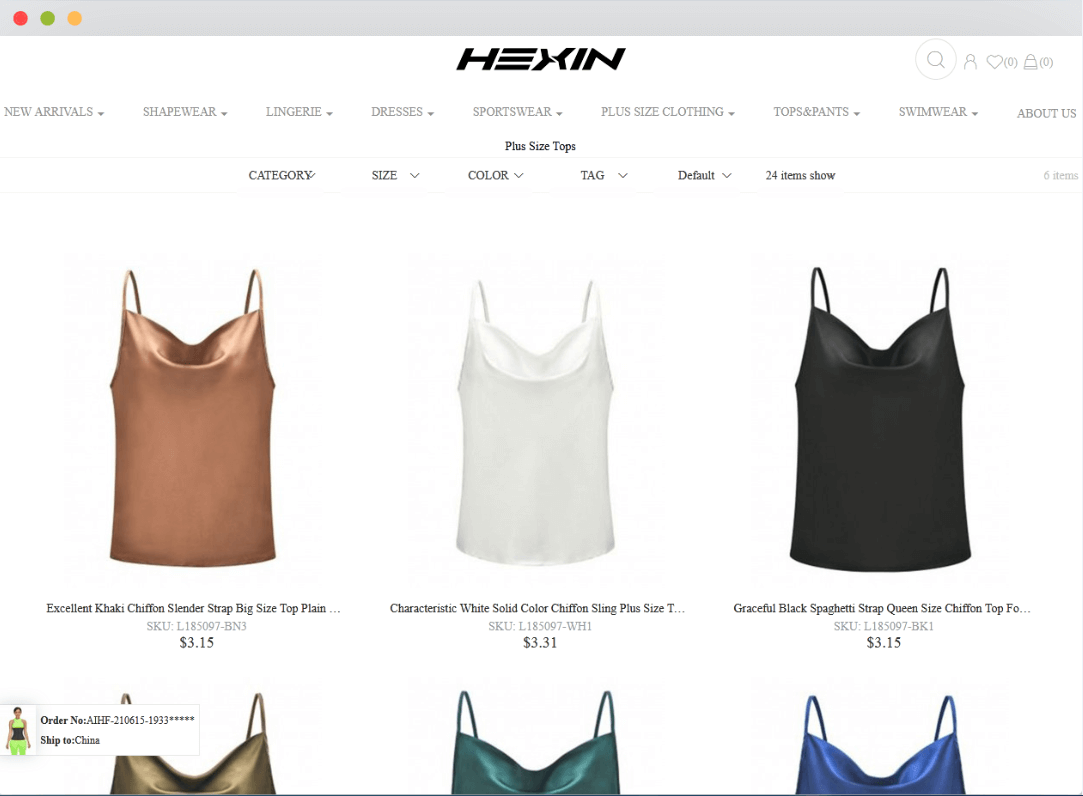 Hexin Fashion specializes mainly in intimate wear, women's body-shaping undergarments, yoga-wear, and sportswear. It manufactures and distributes its own original merchandise in average and plus sizes.
To start fulfilling orders via Hexin Fashion, start by browsing the website and choosing plus-size items you would like to sell. Proceed to import and list them on your site.
When you receive orders, share them with Hexin Fashion and they will be sent to your buyers. They will not bear any Hexin company details. The company accommodates both one-piece and wholesale drop shipping orders.
Hexin offers automated integration for online dropshipping stores on Shopify, eBay, Amazon, AliExpress, and social media platforms.
CJ Dropshipping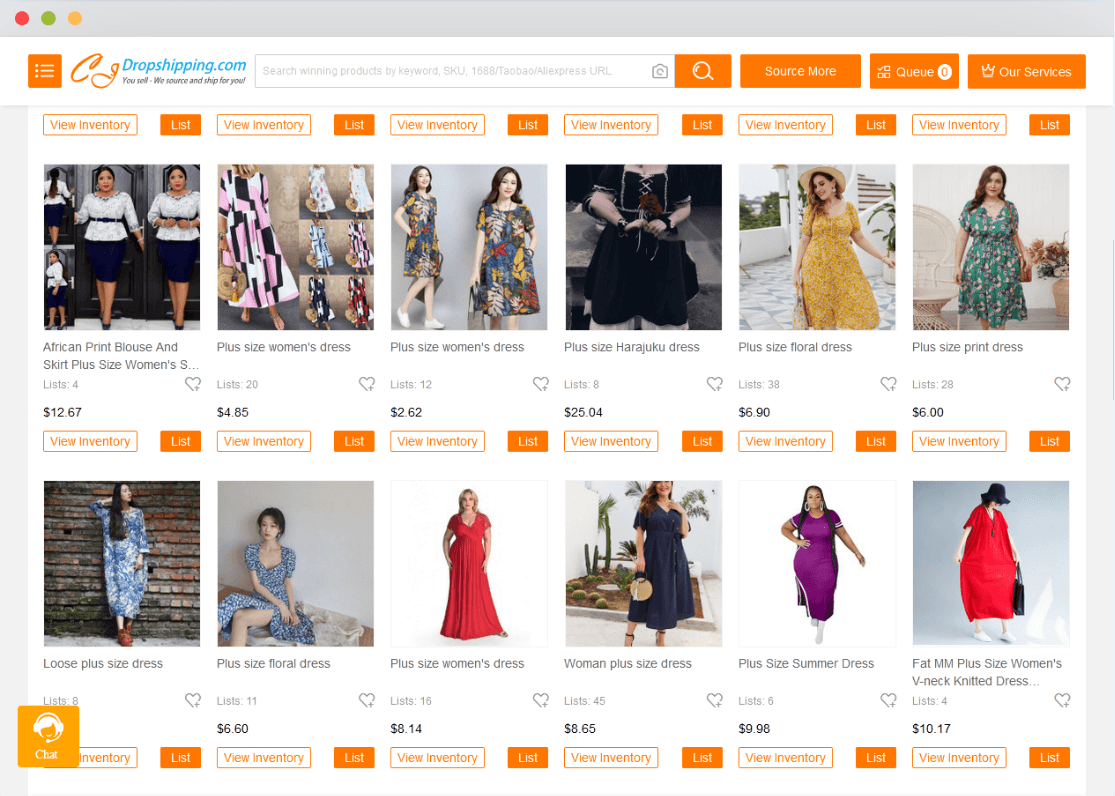 CJ Dropshipping is a dropshipping company based in China. It has a unique marketplace model where buyers can compare product options.
In this instance, you would get on the platform and search for 'plus-size clothing'. The search results would give you a long list of options and you can choose what to list in your dropshipping store.
Joining the CJ Dropshipping program is free and accessible to dropshippers globally. There are no sign-up fees and you can access as many products as you need to.
CJ Dropshipping is able to fulfill orders fast due to its multiple warehouses. All orders are inspected before packaging and dispatch. Should you encounter any difficulties, the company offers round-the-clock multilingual customer support.
You may also benefit from services such as:
Automated dropshipping
Product sourcing services
Free access to product images and other media content when importing products to your dropshipping store
NicheDropshipping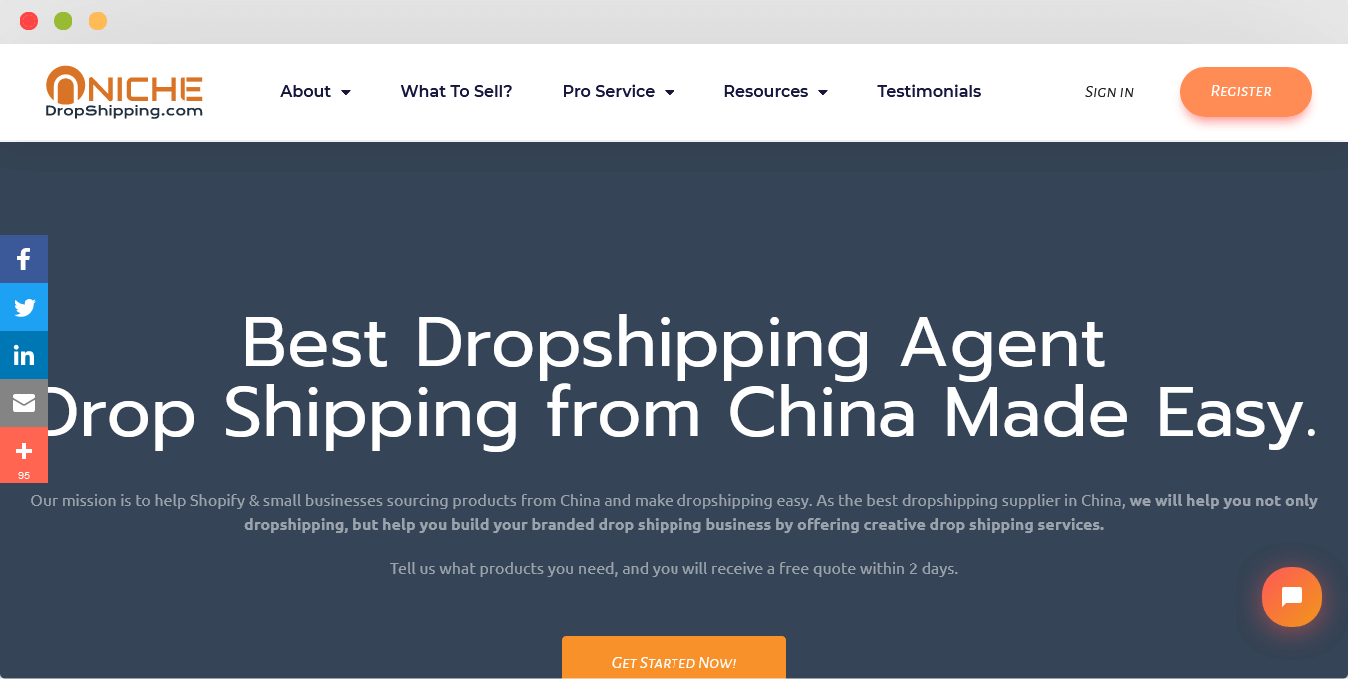 NicheDropshipping is a dropshipping company that offers full-scale dropshipping services. It goes beyond just giving you access to the best plus-size dropshipping products by providing all the complementary dropshipping services that you may need.
The best part about partnering with NicheDropshipping is that membership is free and there are no restrictive processes. Whether your online business is new, growing, or fully-scaled, NicheDropshipping will accommodate it and offer the right resources.
So, how do you sign up? It's pretty simple and here is how:
Register a free account on the NicheDropshipping platform
Authenticate your dropshipping store
Sync your plus size product listings to those on NicheDropshipping
Find the plus-size items that you would like to list in your store
Your account is ready to share orders for fulfillment
NicheDropshipping offers automated dropshipping integration to make it easy for you to:
Import products
Manage inventory
Share orders from your store with the company
If you are anxious about starting your dropshipping venture or expanding, don't be. NicheDrosphipping will assign you a dropshipping agent and informative resources to help you navigate every step.
NicheDropshipping has 5 warehouses including 2 in the USA. This enables it to offer worldwide fulfillment and dispatch orders quicker. It offers 18 courier options based on the delivery destination and buyer preferences.
As a NicheDropshipping partner, you would also have access to other value-adding services such as:
Free product sourcing
Bulk buying services
Warehousing services
FAQs on Plus Size Dropshipping and Dropshipping Suppliers
What Clothing Sizes Qualify as Plus-size?
This subject is often controversial as there is no strict universal standard. However, most clothing designers and manufacturers consider size 14 and above to be plus-size attire.
That said, it is entirely upon you to decide what plus-sizes you would prefer to stock. It is better to take guidance from what your target market demands than trying to be politically correct.
What Qualities Should I Look For in a Plus-size Dropship Supplier?
One of the most common complaints amongst plus-size shoppers is often the lack of style and variety. To counter this, try to find plus-size dropship suppliers that offer:
Stylish clothing in all varieties; tops, bottoms, shapewear et al
Quality fabrics with interesting prints that flatter different body shapes
Fit-to-figure designs
Are Some Plus-size Niches More Profitable Than Others?
This will largely depend on the preferences and consumer habits of your target market. For instance, in the summer you may find that plus-size swimwear is a best seller. In the winter, plus-size leggings may be all the rage.
The trick here might be to stay flexible and try to adapt to the market. To this end, it would be helpful to have a dropship supplier that stocks a variety of plus-size pieces. That way, you can update your listings as seasons and demand change.
How Do I Make My Plus-Size Dropship Store Exceptional?
An easy way to make your store stand out is to provide additional value to customers. What can you offer them that your competitors have not caught onto? Here are a few ideas to consider:
An elaborate plus-size chart
Detailed size specifications for each clothing item
Suggest items that may pair well if bought together like particular dresses and corresponding shapewear
Have sales and giveaways
Encourage feedback from customers
Conclusion
Offering your customers clothing that they can feel confident and attractive in is a great business strategy. The happier consumers feel about their purchases, the more loyal they become and the more likely they are to recommend your store.
The plus-size dropshipping suppliers on this list are all great options to explore. NicheDropshipping, however, offers way more than just clothing and order fulfillment. We are invested in seeing your dropshipping business flourish in every possible way.
Contact us today and let us help you build a plus-size dropshipping empire.