DROPSHIP AND SELL T-SHIRTS ONLINE
NicheDropshipping helps you source the best suppliers for your T-shirt dropshipping business. With us, you don't have to think about stocking inventory, packaging, or shipping. Think about profits!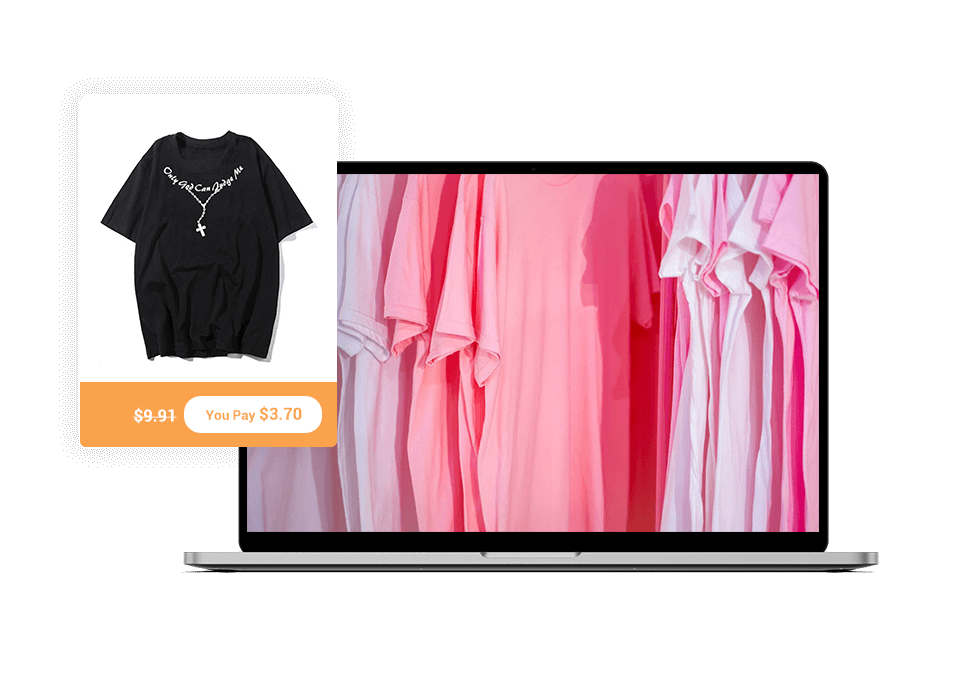 Why Are T-shirts a Profitable Niche to Sell Online?
The T-shirts niche is one of the niches that generate the highest revenues in the E-Commerce industry every year.
The size of the global T-shirt market is estimated to grow to USD 61.1 billion in 2022 at an expected compound annual growth rate of 6.1% during the forecast period of 2022-2026.
T-shirts have been an essential part of the wardrobe of the customers, irrespective of the age, gender, etc., Besides being a huge part of casual wear, T-shirts have become a way to set a fashion statement.
Be it with their favourite music bands or TV show characters such as Game of Thrones, Friends, etc., or famous slogans, the customers are looking for ways to express their interests while also being fashionable and stylish.
With 'work from home' culture in full swing, the demand for casual T-shirts has increased more than ever. Customized T-shirts with college logos, favourite sports teams, etc., are very popular all around the world.
The initial investment and purchasing cost of T-shirts is very less. Even if you set the price of the products with a very low margin, the income generated in the T-shirts niche will still be high, as the sheer volume of the T-shirt market is high.
T-shirt niche is one of the niches that have the added advantage of free off-the-clock marketing. Meaning, you will be getting free publicity and marketing while investing little to no money.
Once you attract the customers and the customers love the product, they will be sporting those T-shirts in the public. This, in turn, gives a lot of word-of-the-mouth publicity to your business.
Customers prefer to buy T-shirts online due to the variety of options available, the convenience and the comfort associated with it. Besides, the online business stores always offer deals, discounts and seasonal sales to attract more customers.
As a business owner, it will be beneficial for you to run an online store as you need not invest your money in buying space to run an offline store. If you are running an offline store, you already know that it limits the number of options you can catalog and sell.
Now that you are convinced to sell T-shirts online, let's get you started with your online T-shirt business.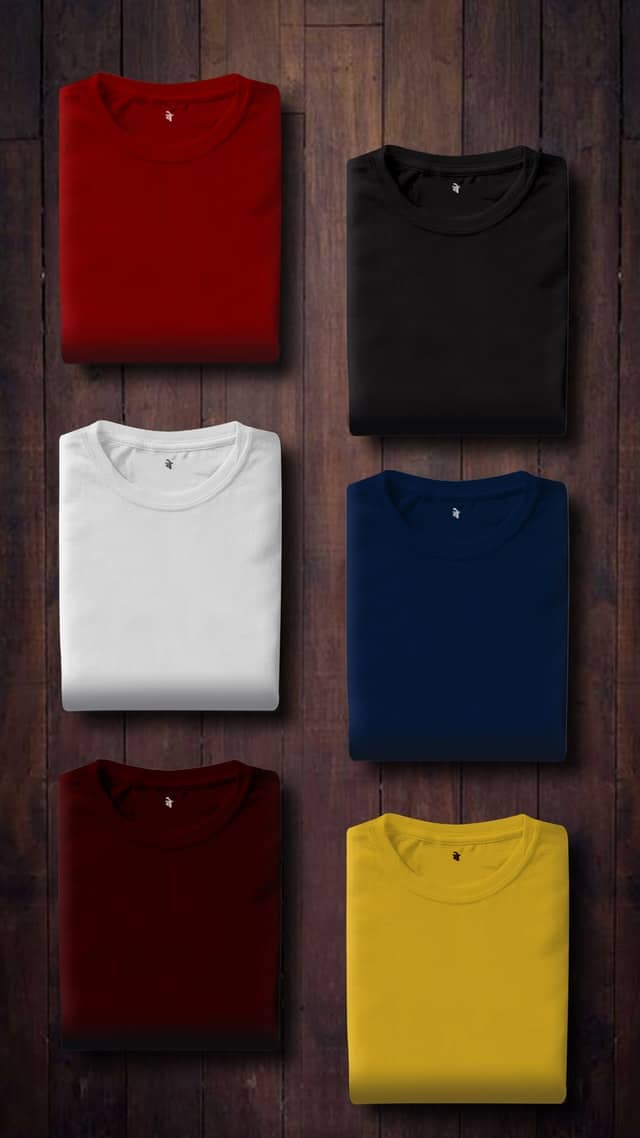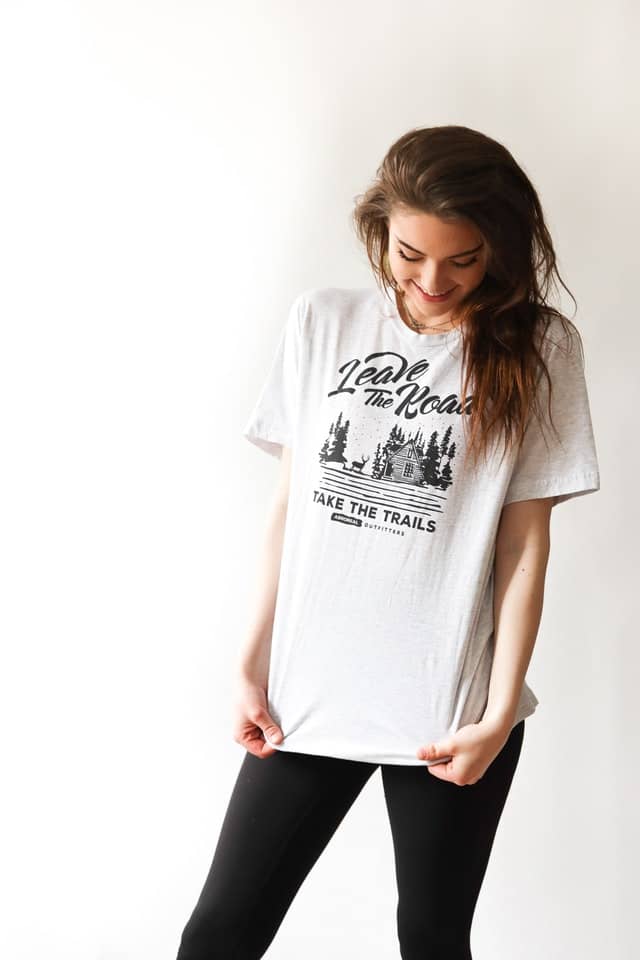 Why Is Dropshipping a Good Choice for Your Online T-shirt Store?
Whether you have decided to print and ship T-shirts on your own or sell graphic tees, manufacturing them on your own and selling them requires a lot of time and effort.

But this wouldn't earn you a lot of profits as you are utilizing your valuable time in T-shirt design, instead of focusing on boosting the sales of your business.

If you would like to sell T-shirts online conventionally, you will be facing issues with buying the T-shirts in bulk and inventorying them. In case they don't sell well, you will be incurring losses as the bulk inventory is not sold out.

Dropshipping is a one-size-fits-all solution to all these problems. One, you wouldn't be wasting time designing and manufacturing T-shirts. Two, you wouldn't be buying inventory in bulk.

This is because you will only place the order with a supplier or a dropshipping agent only when the customer places the order. The suppliers will take care of the shipping to the customers.

This way, you can focus your time, efforts, and your valuable resources on growing and expanding the business, instead of focusing them on trivial tasks.

There are hundreds of vendors or suppliers for T-shirt dropshipping. It can be a daunting task to choose a supplier that fits all your business needs.

Hiring a dropshipping agent would be helpful in such scenarios. A dropshipping agent gets you in touch with the best suppliers in the market and helps you source T-shirts of the highest quality.
What T-shirts Sell Well Online?
T-shirts niche is a broad niche with thousands of varieties of products. Graphic tees have been selling like hotcakes since the times immemorial. The graphics can be quirky cartoons or based on a movie, a TV series or a novel.
Typography tees with a variety of fonts and styles are also very popular among customers. Typography tees with a bold message are very popular as the customers get to make a statement with their dressing.
T-shirts supporting social causes or social movements such as body positivity, save the earth, etc., are a few of the best-sellers.
Custom T-shirts with hand-drawn designs, illustrations, slogans are very popular. People buy custom T-shirts for occasions such as pre-wedding photoshoots, graduation photoshoots, college occasions, running marathons, corporate events, etc.,
Minimalist tees have been gaining a lot of popularity over the past couple of years. They are so popular as they tell a story with a basic design.
Plain T-shirts or solid color tees are evergreen products of the T-shirt niche. They are casual and comfortable. They have a consistent demand throughout the year.
Cropped tees are popular among women due to the growing popularity of the crop top trend in the fashion industry. They can be paired with high-waisted jeans, shorts or skirts. They are an easy way to look chic and fashionable.
The key to attracting customers especially in T-shirt dropshipping business is to sell products of good quality at reasonable prices.
For this, you have to be very wise in choosing a T-shirt dropshipping supplier who supplies T-shirts of high quality at good prices. You might be wondering how to choose a supplier who will fit your business needs.
We have a solution for this. Hire a dropshipping agent! The agent will help you get in touch with the best suppliers in the market.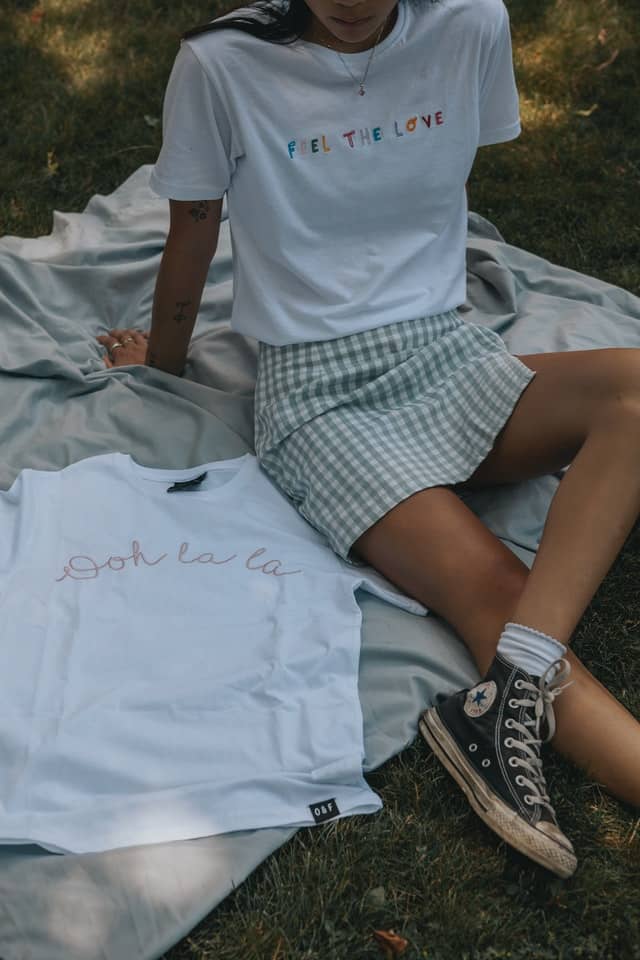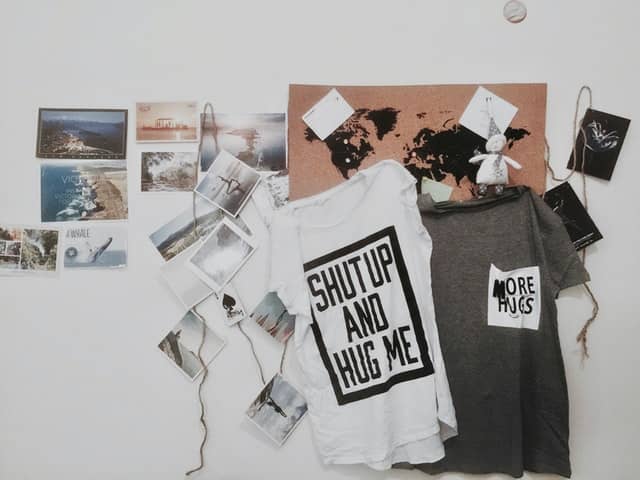 Where to Find Best Suppliers for T-shirt Dropshipping?​
China is the top exporting country for T-shirts, accounting for 16.1% of the world's total T-shirt exports, generating a revenue of 7.7 billion USD during 2021.
AliExpress, TaoBao.com, 1688, Tmart and DHGate are some of the best wholesale dropshipping suppliers for T-shirts in China.
Printful, Printify, Printsome, Print Aura, InkThreadable and Shirt Monkey are a few of the leading print-on-demand dropshipping suppliers to dropship T-shirts.
Are you excited to kickstart your online T-shirt business now? We are, too. Register for FREE on the link below to hire an agent to make your business dreams come true.
Can NicheDropshipping Help Me Dropship T-shirts?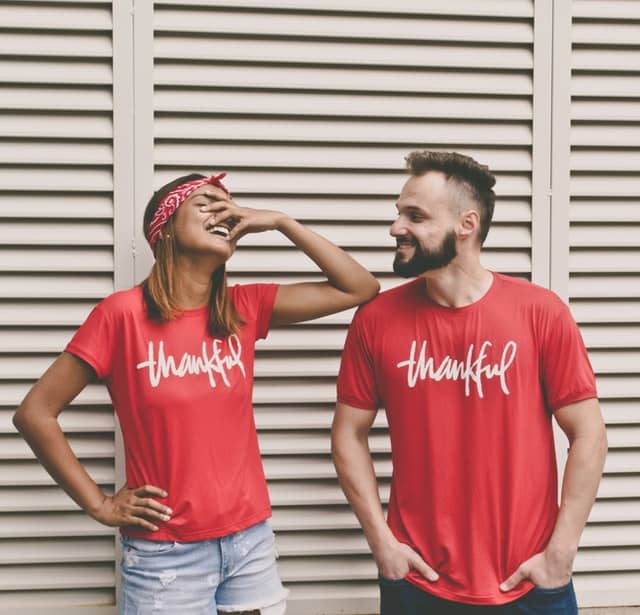 Yes! Of course.
We partner with the best T-shirt dropshipping suppliers, T-shirt vendors and the T-shirt printing services in the market. We provide you with the best sourcing options to procure the products according to your needs and the budget.
We have tailor-made solutions for every size and scale of the business. Be it a startup or a dropshipping business that's large scale with global reach, we have customized plans and services for everyone.
We maintain strict quality inspection standards before shipment to avoid defective goods. In addition, we also provide services such as private labeling, customized packaging, inventory storage, etc.
In short, we take care of all your business needs the moment you work with us. Our goal is to help you run your T-shirt dropshipping business smoothly, without any hassle.
What are you still waiting for?
Source Your Products and Start Dropshipping
We offer the best price and dropshipping services to help you improve your dropshipping business