The top eCommerce stores aren't selling generic junk they find online. They're building themselves as a brand through private labeling.
If you don't know what private label products are then in simple words, they're goods created by third-party companies which are then branded and sold by another.
In short, someone else is doing the legwork to manufacture the products, but you're selling them as if they're your own.
Now that the basics are out of the way, you're probably wondering what are the best private label products you can find?
And for that, we've compiled a list of 25 products that are hot in 2023.
So let's dive straight into it!
1. Smart Backpacks
Backpacks have been around for as long as we can remember. And you don't need to be a student to use them.
Whether you're going to work or traveling, the chances are that you carry a backpack with you.
However, smart backpacks are modern-day innovations that are designed to complement our technological devices.
These backpacks include anti-theft pockets for your mobile phones, Bluetooth tracker, RFID protection, and much more!
And penetrating the competition isn't that difficult either because most people don't go for a specific brand of backpacks.
So as long as you aren't compromising in quality, this can be a great private label product that will stay in demand for a long time.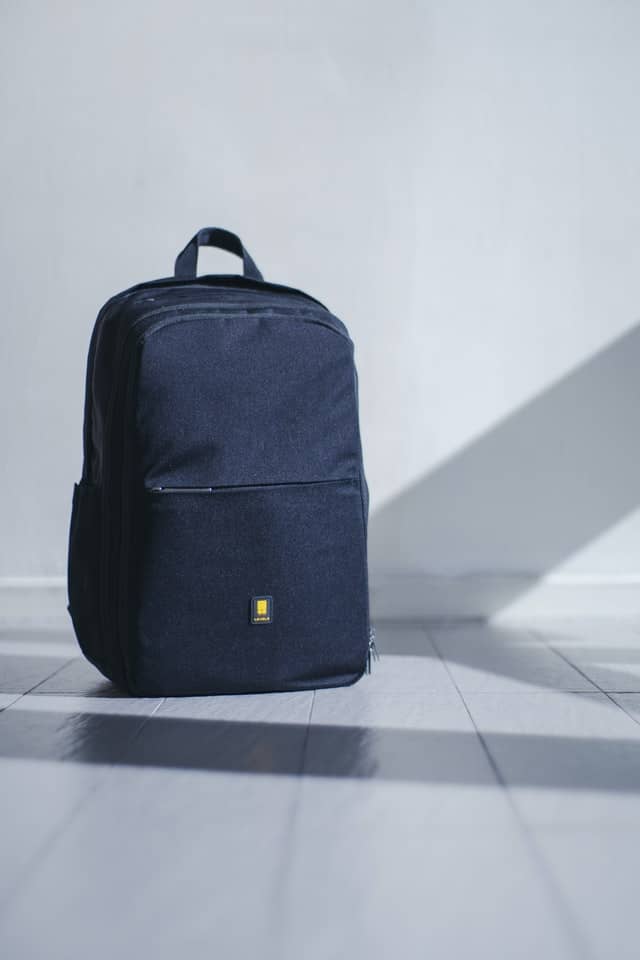 2. Workout Equipment
Ever since the pandemic, home workout equipment has started to become increasingly popular.
And now that busy people have realized how convenient it is, it will most likely stay this way.
Yoga mats, dumbbells, kettlebells, resistance bands – there's an endless list of products for you to choose from.
In addition, some of these products are also cheaper to private label and are also easy to ship.
3. Board Party Games
Remember board games like the monopoly that became a reason for ending countless friendships back in the day?
Well, they're back and popular once again! The reason these party games are great for private labeling is that they're cheap to manufacture.
So naturally, as long as you're bringing something fun and creative to the audience, they'd be willing to pay a good price for it.
Although, you don't have to limit yourself to board games. If you're targeting adults, then you could consider going for drinking games as well.
4. Eyewear
Around 75% of adults use some sort of vision correction. If you're one of them, then you probably know that replacing broken glasses can be quite frustrating.
So why not launch your own eyewear company? Offering a durable frame is all that you need to win the trust of the customers.
And you don't only have to limit yourself to vision correction eyewear. You can find many sunglasses companies in China that can help you source fashionable glasses.
Bring in fancy and trendy designs and see how the rating of your store goes up in no time.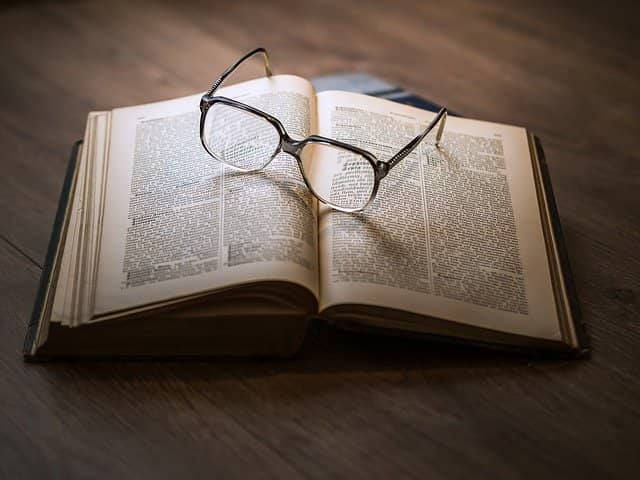 5. Children's Toys
Remember how it felt to step into a toy store as a child? Well, you can now bring that feeling of joy to other kids by opening your own toy store.
And you don't have to stick with stuffed animals, dollhouses, or action figures that parents often feel reluctant to purchase. You can instead sell educational toys.
But don't forget to run ads on different social media platforms.
6. Hair Care Products
Regardless of the season, hair care products always remain popular.
And it doesn't come as a surprise because who doesn't want to look good? This niche also offers quite a lot of versatility.
Aside from shampoos and conditioners, you have hair masks, hair gels, vitamins, and much more that you could add to your store.
7. Camping Equipment
In today's fast-paced life, exploring the great outdoors is a great way to relieve some stress.
But having the right equipment is essential to spend your time in the wilderness.
So you can launch your private label business around camping gear.
Although, before going all-in, find out what customers need the most. After that, build your brand around those products.
Nonetheless, high-quality camping tents, sleeping bags, and hunting knives can be great choices to start with dropshipping.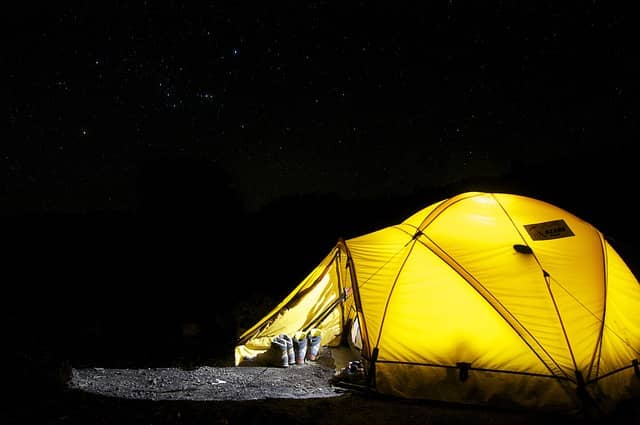 8. Gardening Tools
Gardening is a popular hobby among people all over the world – because who doesn't like a lush green lawn?
This niche has low competition, mainly because most people have limited knowledge about gardening.
If you are passionate about it and know your stuff, then you can easily dominate the market.
Some of the products that you can launch your store with are as follows:
Flower and vegetable seeds
Cutters and shovels
Flower pots
9. Fitness and Food Supplements
A large number of people rely on fitness and food supplements to meet their daily dietary needs. And the credit for that goes to how busy modern life can be.
Especially for fitness enthusiasts who are doing 9-5 jobs and spending 2 hours in traffic, protein shakes have become a gateway to gains.
This is why not only is this a profitable niche, but you can also add new products like protein brownies, coffee replacements, and much more to expand even further.
But selling supplements can also be a bit risky. So before you proceed, make sure that you're meeting the regulatory guidelines of your country.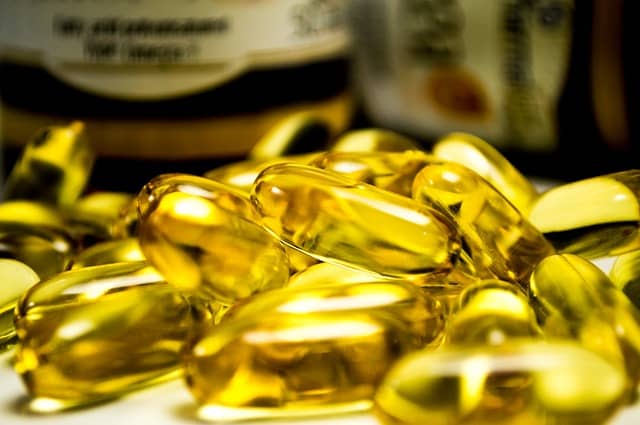 10. Essential Oils
This product may sound a bit unconventional, but the market value of essential oils grew to 15.2 billion US dollars in 2023.
Rosemary, tea tree, and lavender oil are widely used worldwide for both cosmetics and medical purposes.
You can private label and sell them commercially to massage parlors and other such places.
Although, make sure to check in with the central federal regulations of your country before you private label this product.
11. Camera Drones
Camera drones are widely being used nowadays to cover events and occasions.
Although they have been around for some time now, the market is yet to fully mature. The reason for that is probably due to the technical nature of drones.
So if you think you're knowledgeable about drones, then this is the perfect time to get your feet wet by launching your own company.
You can also add accessories like drone landing pads to your line of products.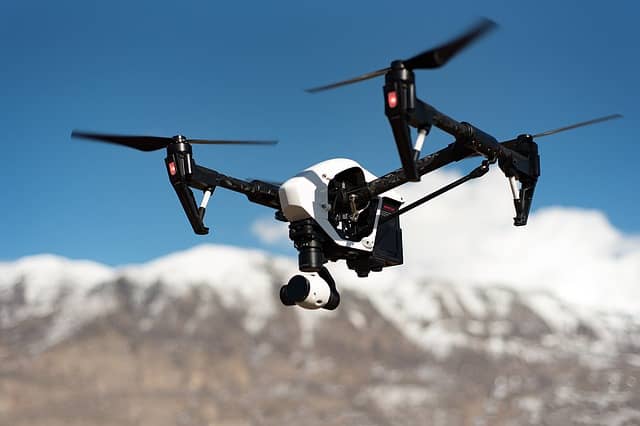 12. Cosmetics
New fashion trends are emerging every day. Whether it's eyeliner or mascara, if you're offering high-quality then it's bound to attract fashionistas.
But keep in mind that similar to a few other products on this list, cosmetics also face strict safety regulations.
You need to choose your manufacturer carefully. Even a single poor-quality ingredient can get you in hot water.
Similarly, you'll also have to put appropriate labels on your packaging and probably hire a model to promote them.
13. Reusable Water Bottles
Plastic bottles can take around 450 years to decompose, and a growing number of people are becoming aware of that.
So what you can do for them is to offer an alternative in the form of reusable water bottles.
Launch a water bottle line with a variety of different materials and designs to attract people of all ages.
14. LED Lights
If you're on TikTok or Instagram, you'd notice that many people decorate their rooms with LED lights nowadays.
They're not only energy-efficient and sturdy but also have fewer negative effects on the environment.
So whether it's lightboxes, fairy lights, or strip lights, there are plenty of economical options for you to start your private label business.
15. Phone Accessories
With more than 5.27 billion people owning a mobile device in the world, it doesn't come as a surprise that phone accessories are in more demand than ever.
In addition to that, there are plenty of different products that come under this niche. Most of them are also quite cheap so it isn't difficult to private label them.
Due to how people are showing a keen interest in eco-friendly products nowadays, one accessory that stands out to us, in particular, is a sustainable mobile case.
But there are also other phone accessories that you can private label such as:
USB-charger
Self-charging phone case
Waterproof pouch
16. Shaving Equipment
With the growing number of commercials surrounding personal care for men, shaving equipment is also growing in popularity.
Nowadays, most men prefer grooming their beards at home as opposed to visiting a barber.
And aside from shaving equipment, you can also include other products such as beard oils, combs, and razor blades to your listings.
17. Reusable Bags
With growing consumer demand for sustainable options, reusable bags are becoming an excellent product to private label.
Besides, every time you sell a reusable bag, one less plastic bag would be thrown into the environment.
So in short, you're also playing your role in promoting a green lifestyle.
18. Lunch Boxes
Popular among students, commuters as well as professionals, lunch boxes are another product that private labelers have set their eyes upon.
Just make sure to find a manufacturer who can bring unique designs to attract people of all ages.
Perhaps you could also add healthy snacks and other similar products to your lineup.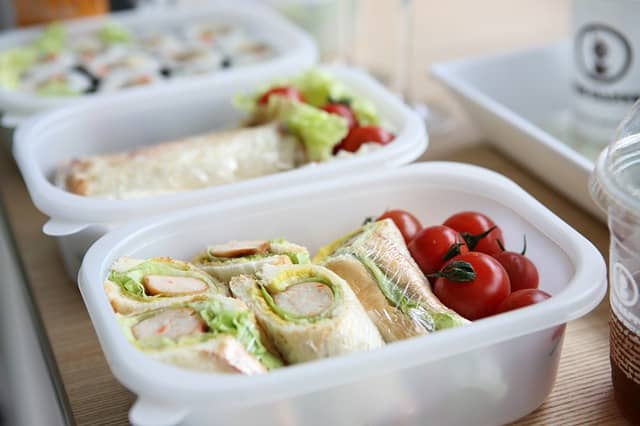 19. E-Cigarettes
The U.S has seen a steep decline in cigarette smoking by hitting an all-time low at 15.1%.
Although there's still debate if e-cigarettes are any better, they're growing in popularity.
The e-cigarette market is expected to reach a whopping $40.25 billion by 2028.
So it's safe to say that this is a profitable niche to private label.
20. Grilling Equipment
Americans love grilling so much that they even celebrate a BBQ day on the 4th of July.
Since their love for BBQ shows no signs of slowing down, you can start selling grilling equipment and accessories to make some dough.
Needless to say, if you're launching a private label store in this niche, then your target country should be the U.S.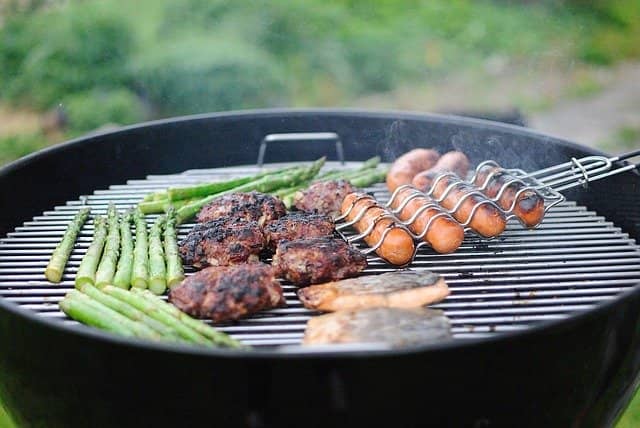 21. Terrariums
In another effort to adapt to the green lifestyle, people have started to show interest in keeping houseplants.
You can join the cause by selling terrariums as they can hold multiple plants.
They come in a variety of shapes and sizes, so find a reliable private label manufacturer to get started.
22. Fishing Accessories
Fishing equipment and accessories can be hard to come by nowadays due to the lack of physical stores.
This is why opening an online store that has quality fishing rods, reels, and baits can be a great way to capture the attention of fishing enthusiasts.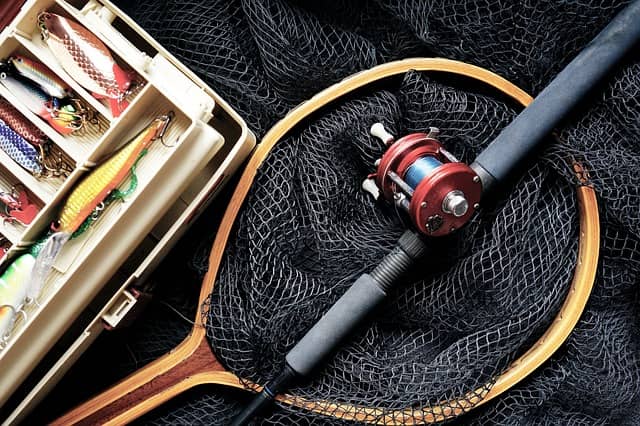 23. Stationery & Notebooks
Even though we live in a digital world, handwritten notes will always have their own place.
So whether it's for schools or offices, stationery and notebooks are not only affordable but also a safe choice.
Yet, we wouldn't recommend buying a stock of 3,000 notebooks at once, unless you're sure that they'll be sold out.
24. Rain Ponchos
Product hunting is all about thinking outside the box.
So you'd be surprised to know that rain poncho are quite popular nowadays, especially on Amazon.
They're not only easy to manufacture, but also unlike electronic items, are a low-risk product.
25. Perfumes & Fragrances
Who doesn't like to smell good? And with the growing trend of personal grooming, the demand for perfumes & fragrances continues to rise.
But keep in mind that selling perfumes online requires impeccable marketing skills.
That's because, before purchasing, people prefer trying them out. But ordering online does not give them this liberty.

5 Steps to Launch a Private Label Business
Interested in launching your own private label business? Follow these 5 steps:
Step 1: Analyze the Market to Find What's Selling
Private label stores require quite a lot of investment, this is why it's even more important to analyze the competition.
Unlike regular stores where it's easier to change your listings, the same cannot be done for private label businesses.
If you have a product in mind, go on different platforms like Amazon and Shopify. Write the name of the product and check the average rating of the sellers.
That will give you an idea of how receptive the customers are to it. Similarly, check the price the product is being sold at.
Note that we'd recommend looking for another product if the sellers have a rating of 4.7 and above in that niche.
If you want, you can try your luck. But it would be exceedingly difficult to penetrate a market which already has brands with such amazing reviews.
Step 2: List Down Manufacturers and Get Samples
Once you find a product worth private labeling, it's time to do the paperwork. Create a list of manufacturers and private label service providers.
Keep in mind that regardless of the product you choose, don't forget to get samples. Inspect the initial samples yourself, and only proceed once you're fully satisfied.
You can browse through online directories to find manufacturers. But if that's too much work then companies like NicheDropshipping also offer an on-demand private label dropshipping service.
Step 3: Create Business Plan and Strategy
The whole point behind launching a private label business is to promote yourself as a brand – so how are you going to do that?
Instead of directly jumping and launching your store, come up with a business plan.
Where do you want to be in 1 year? Which social media platforms are you going to use? How will you direct your marketing efforts? How will you handle the logistics?
Find an answer to all of these questions before you proceed.
But one tip we'd give is that your business plan and marketing efforts depend on the choice of product and your target audience.
Step 4: Get an Attractive Logo and Packaging Designed
If you're going to present yourself as a brand, you need an attractive logo.
Note that most people overthink when it comes to logo design, but you don't necessarily have to go for anything fancy.
Just make sure to choose a color contrast that aligns with your planned brand identity.
Once you have the color contrast down, half of your job is done because you'll use the same colors to design the packaging.
But overall, logo designing, in particular, isn't an easy job. So it's better to leave this in the hands of professionals.
Step 5: Set Up and Launch your Business
One last thing that's left is to choose a platform you want to launch your private label business on. Ideally, your choice of platform should depend on your product.
How many sellers of that product are there on that platform and which countries does it operate in?
Once you have that sorted out, the only thing that's left is to upload your listings and go all-in with the marketing!
FAQs about Private Label Products
Why Should You Go For Private Label Products?
The majority of people trust brands while shopping online. Private labeling makes it easier for you to launch your own brand and at the same time, allows you to keep a higher profit margin.
Is Private Labeling Profitable?
Private labeling is more profitable than selling products from another brand, mainly because you're promoting yourself as the authority of the specific niche.
Why Is Private Label More Profitable?
As an owner of a "brand", you can price your products more competitively. This is the reason private labeling is more profitable and most eCommerce businesses aim to switch towards it.
How Much Does It Cost to Start Private Labeling?
The cost for private labeling depends on a variety of factors such as your choice of product, branding, packaging, and sampling.
But in most cases, you'd need an investment of more than $2,000-3,000 for Amazon and $1,000-1,500 for Shopify private labeling.
Keep in mind that this is just a rough estimate and some businesses may even require a budget of thousands of dollars.
What Are the Pros of Private Labelling?
Private labeling comes with its fair share of benefits. Here are to name a few:
Reduced Competition
Launching a private label business can significantly reduce the competition. The reason for that is you're building your own brand and presenting your products in unique packaging.
You'll find a large number of copy-paste stores online. Unless you sell private labeled products, some people would even copy your product images and descriptions word by word.
But with private labeling, all of this would become the least of your worries.
Higher Profit Margins
Wherever you go shopping, you'd notice that branded stores always charge higher than non-branded ones.
That's because you're selling your products in fancy packaging, and since your store has a unique identity, it's easier to promote it.
So once you start getting positive reviews and build a reputation, you can establish yourself as the authority and set prices higher than the market rate.
Building a Brand
In the long run, building a brand will always be more beneficial than selling products as a third-party retailer.
After building a reputation, it becomes easier for brands to expand their business. And as we mentioned above, you can also keep a higher profit margin.
Besides, manufacturing a product from scratch can sky-rocket the costs. But private labeling takes away all the legwork as you'd find someone else to manufacture the products for you.
What Are the Cons of Private Labeling?
Like all good things, private labeling also comes with its drawbacks. So let's shed some light on those:
Minimum Order Quantity
If you're private labeling, the majority of the suppliers would have a minimum order quantity. This as a result, also increases the risk ratio.
In case you choose the wrong product, you'll have a dead inventory on your hand. After that, you would have to sell the products at little to no profit.
Higher Investment
The whole point of private labeling is to promote yourself as a brand. So it's only natural that your overall costs would also increase.
You would have to hire professionals to help you develop a brand identity, design product packaging and capture attractive product photographs.
In addition, you would also have to step up your social media game to make yourself visible in front of your prospects.
Maintaining Customer Trust
In a traditional store, if you get a couple of bad reviews, you can delete that listing and set up a new one with a new name. But things aren't as easy for private label businesses.
In case your rating drops, you would either have to rebrand your business, which will be costly, or hustle through to win the trust of the customers back.
What Is Private Label Dropshipping?
Private label dropshipping is similar to regular dropshipping. You don't hold an inventory and all your orders will be fulfilled by a supplier. The only difference is that your supplier would ship the products under the name of your brand.
Is Private Label Same as White Label?
People often use private label and white label interchangeably, however, that isn't the case.
The slight difference between the two is that private label products are manufactured specifically for a retailers' brand by following a set of specifications.
On the other hand, white label products are generic, and can't be changed, but you can rebrand them as your own.
Basically, in white labeling, multiple retailers may essentially sell the same product, but with different packaging. While private labeling allows more flexibility by letting you modify the product.
Final Thoughts
Private labeling offers you more control over the products and also reduces the competition.
So it isn't surprising why entrepreneurs nowadays are aiming to launch a private label business.
However, there's little room for error in it because of the high investment it requires.
And then, you also have to find reliable manufacturers who can meet your product specifications. But fortunately, NicheDropshipping has got you covered in this department.
Let us help you build your brand around your chosen product. Contact us today to learn more about our private labeling services.