ClickFunnels and Shopify are two of the most popular platforms on the internet. Entrepreneurs have maximized these both to succeed in their chosen industries.
However, many wonder which of these two is better for business.
In this article, we'll run down everything you need to know about ClickFunnels and Shopify. That includes an overview, key features, pros and cons, main differences, and pricing plans.
If you're unsure of which application to use for your business, definitely read up on our recommendation below. We'll even include answers to common questions on the internet.
Let's dive into it.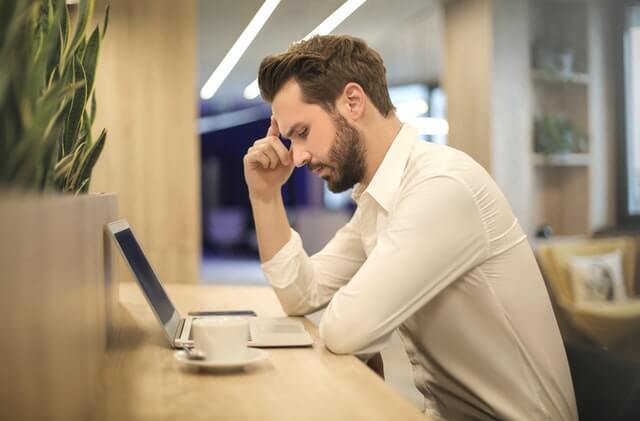 ClickFunnels vs. Shopify: Overview
Before we dive deep into the details, let's look at the overview of ClickFunnels and Shopify.
Understanding what these tools are for is essential in making the right decision on what's best for your business.
What Is ClickFunnels?
ClickFunnels is an online tool that allows users to build, launch, and manage online sales and marketing funnels.
For those who aren't familiar with the term 'funnel', it's a marketing term that refers to the process that potential customers go through up until they make a purchase.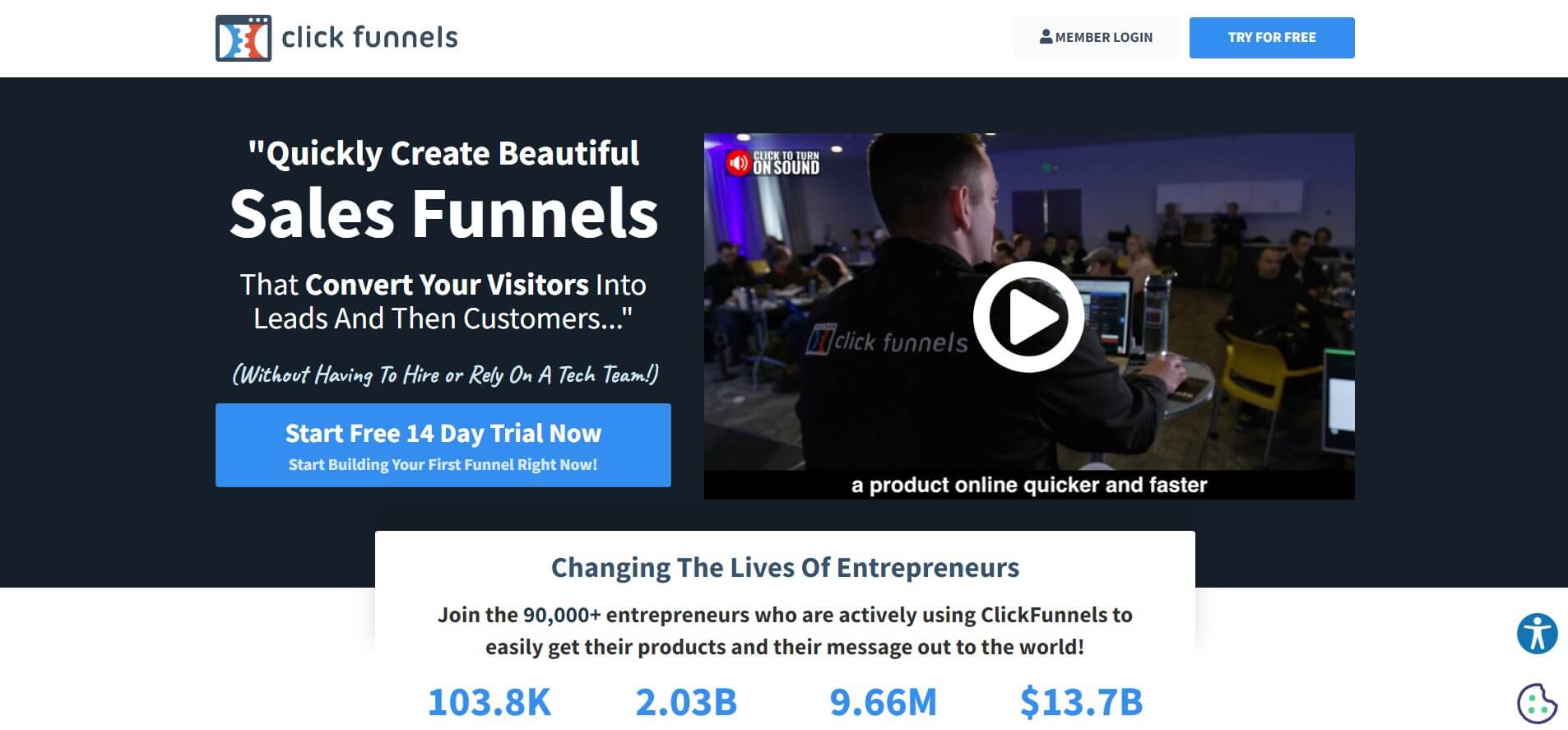 The people behind this cloud-based solution aim to make it a one-stop shop for everything related to marketing, so entrepreneurs don't have to juggle different tools every time.
With that said, you can expect tons of features designed to help your marketing strategy succeed. It's even a top recommendation for beginners who want to make their first sale.
What Is Shopify?
Shopify, on the other hand, is an ecommerce platform where users can create, manage, and grow their online business.
This subscription-based platform is widely used for setting up online stores and dropshipping businesses. Owners with physical stores can also use it for their POS and inventory management.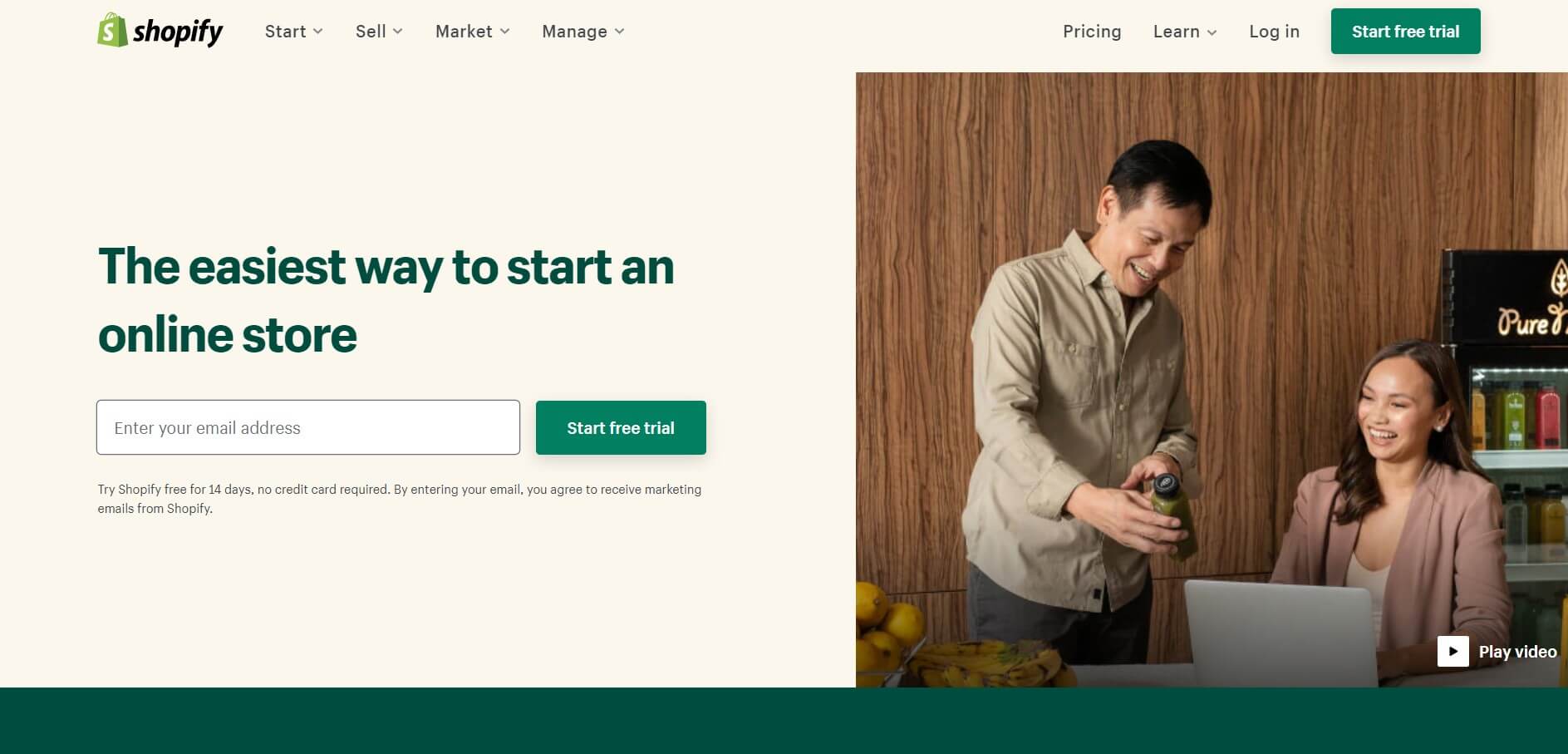 Shopify takes pride in knowing it can be a central command center for business processes.
ClickFunnels vs. Shopify: Features Comparison
Now that you briefly know what these tools are, it's time to explore how they work and help their users.
ClickFunnels Features
ClickFunnels was established with the vision that even without coding skills, users could build their own funnels. This is why the solution is highly recommended for beginners.
From building landing pages to webinar hosting, entrepreneurs can create funnels in just a few hours.
Here are the top features of this tool:
Pre-Built Sales Funnels
ClickFunnels already has ready-made sales funnels users can use once they register on the website. These funnels have been optimized and tested to guarantee conversion.
Here are a couple of templates you can find on the site:
Application
Bridge
Daily deal
Lead Magnet
Membership
Webinars
On top of that, these sales funnels are equipped with the necessary features and information to direct customers toward checking out their purchases.
Regardless of product or service, you can easily find one suitable for your offerings.
You can also add opt-in pages, thank you pages, check-out pages, etc. to ready-made funnels. Just prepare your product descriptions and copies to insert when needed.
Webpage Creation
For those who prefer creating their own sales funnels, you can opt for webpage creation.
This feature has a drag-and-drop editor, which allows users to customize their funnels by adding columns or tabs to the page. No need for prior knowledge since the editor is easy to use.
Customizations also include adding images or files, adjusting colors and paddings, and customizing the CSS.
By giving the user full control, the resulting landing page is truly curated around the user's product and branding.
A/B Split Testing
Another key feature is the A/B Split Testing where users can test two different pages, at the same time.
By utilizing A/B split testing, you can check the user engagement, bounce rates, conversion rates, and risks for each page. Knowing these data is essential for optimization.
ClickFunnels lets you split test your pages and gives you a side-by-side comparison to help you decide which one works best for your business.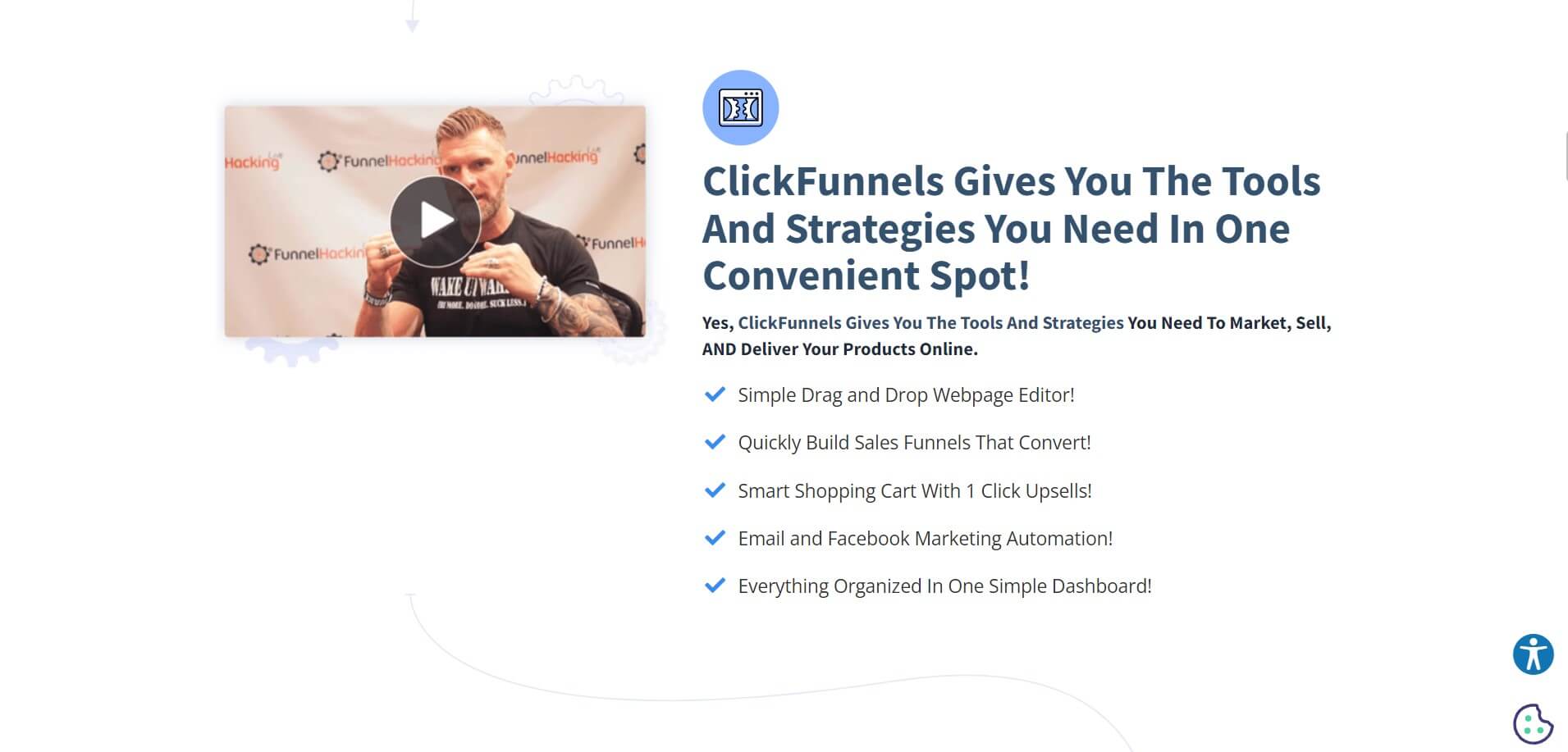 With this tool, you can frequently try new marketing strategies and see how your chosen funnels will affect your business.
Statistic Tracking
Statistic tracking is an essential aspect of running a business. You need to see numbers to make important decisions.
ClickFunnels has a statistic tracker that gathers useful information for your reference. Accurate and in-depth data will be provided through the tool to help you make business decisions.
The data will be presented through a dashboard, helping you see the bigger picture in terms of traffic, paths, strategies, sales, and rates.
You may also use the dashboard to compare different funnels you've used so far.
Email Marketing Automation
As its name suggests, email marketing utilizes emails to promote physical or digital products or services. This strategy is also used to reach out to customers.
It may seem outdated, but 82% of users open welcoming emails, proving the effectiveness of this strategy.
ClickFunnels has an email marketing automation feature.
The automation tab in the sales funnel lets you create email sequences, customize your subject lines, and schedule emails.
Ready-made email templates are also available if you don't know how to create one yet.
Integrations
Integrations make it possible for different websites and apps to connect.
Given how ClickFunnels works, it's expected that many customers wish to have it integrated with their current resources.
Below are the available ClickFunnels integrations:
Facebook
Aweber
MailChimp
InfusionSoft
HubSpot
Shopify Features
More than just a website, Shopify is a commerce platform where tools are designed to help both physical and online store owners launch and manage their businesses.
Website Builder
We've already mentioned that Shopify is widely used to start online businesses.
Users can create their website by choosing a theme and utilizing the drag-and-drop feature of the website builder. Texts, colors, and images can also be customized to design the website according to your branding.
If you know CSS and HTML, you can tweak the code to customize the website.
All websites created are already mobile-friendly so no need to create a separate one for mobile users.
Shopify POS
Physical store owners can use Shopify's POS to sell products and services offline.
The POS application can accept payments through card readers and will automatically update the company's inventory when items are sold in-store.
If the user has both physical and online stores, the unified dashboard will show records for both online and offline sales. The inventory will also be consolidated between these two channels.
Currently, there are two POS application versions: POS Lite and POS Pro.
While the Lite version is enough for business use, going for Pro gives you access to better features like in-store analytics and omnichannel selling.
Analytics Dashboard
Having access to the data is essential in making the right decisions. On Shopify, you can use different analytics tools to understand how your business is currently doing.
Shopify Analytics presents you insights on business aspects such as marketing, sales, and customer behavior.
Information is presented through a Dashboard containing different metrics to measure a business' status. Some items you can see include product analytics, total sales, visitor demographics, etc.
Reports can also be generated for inventory, acquisition, profit, etc.
All these should help you see how to improve and grow your business.
Abandoned Cart Recovery
Around 68% of shopping carts get abandoned. This high number is enough to cause panic among business owners which is why many have explored recovery strategies.
Shopify is one step ahead, offering users its abandoned cart recovery feature. The feature works by sending customers emails about products in their cart.
The entire process can be automated if you upgrade your plan to an advanced subscription.
Inventory Management
Tracking inventory can be a struggle if it's not automated. Say goodbye to manual inventory tracking with Shopify's inventory management.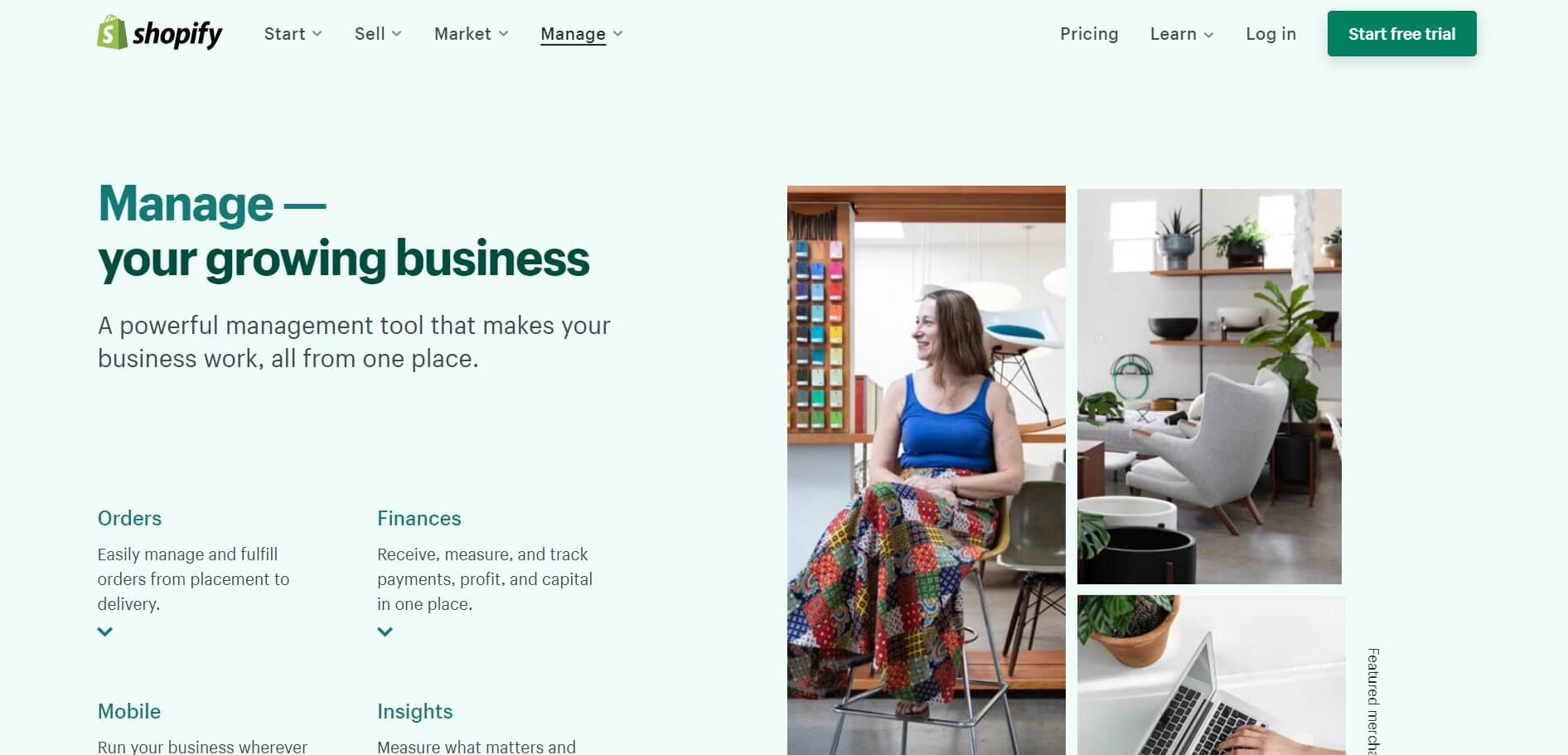 Each sales transaction is recorded to let you track your inventory levels. Items sold are automatically deducted, so all you have to do is check whether or not you need to replenish your stocks.
Adding new items or variations is also easy on this platform. You can manually encode the numbers you have in stock and add product images to your store.
Shopify Dropshipping
Dropshipping is becoming one of the most popular business models on the internet and Shopify knows it.
Shopify makes dropshipping easier for store owners by connecting them to wholesalers across the globe. Through applications like Oberlo, owners can swiftly import and list products they find on AliExpress.
This feature, along with the ones above, makes Shopify a suitable platform to start your own dropshipping business. 
SEO Tool
Because Shopify understands how search engines work, the company made sure to offer SEO tools and apps you can use.
Shopify's SEO tools help users incorporate keywords into headlines, create optimized landing pages, and set up internal links.
This feature works first by choosing the branding for your store, then suggesting tools and apps help you reach your target market.
ClickFunnels vs. Shopify: Main Differences
ClickFunnels and Shopify have distinct features that users find essential for business. While they're both pretty popular among entrepreneurs, it should be helpful to identify their key differences.
Product Pages
While both Shopify and ClickFunnels direct clients to product pages, Shopify allows customers to browse more products.
To expound, ClickFunnels' product pages are only for one product at a time, whereas Shopify's online stores let users browse through other products and categories.
If you're looking to sell a single product or service, ClickFunnels might be more effective. Customers get to focus on one product or service, ensuring they understand what it is for.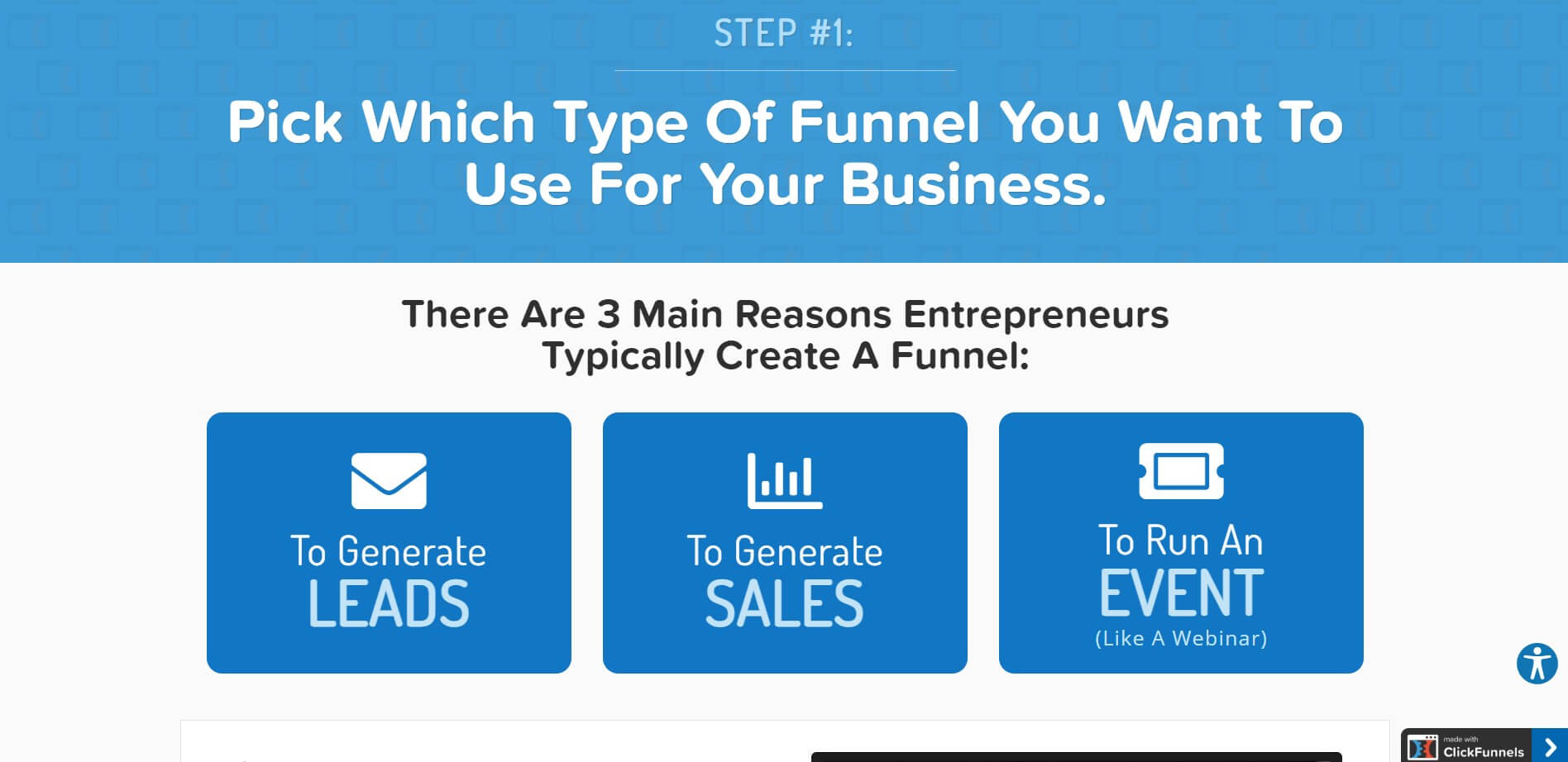 However, if you want customers to buy multiple products, an online store on Shopify might just do the trick. It's the best bet for checking out multiple products.
Functionality
In the bigger picture, ClickFunnels and Shopify are both used for specific functionalities. They may have similarities, but they're popular for entirely different things.
On one hand, ClickFunnels is widely used as a one-stop marketing solution. Its users already have products or services that they want to advertise—one at a time.
As mentioned, you can create funnels that guide users from the ads to the checkout page.
On the other hand, Shopify is primarily used as an online store builder. Entrepreneurs who wish to start or transfer their business online can do so with the help of Shopify.
Although Shopify store owners can opt to sell one or few products, most usually have a wide catalog.
Guaranteed Conversion
ClickFunnels already has pre-built templates proven to convert customers. Here, users are guaranteed to make a sale, no matter how new they are to the business.
With Shopify, users have the flexibility to explore different marketing and selling strategies. Though beginners might need to do more research, no one's limited to the pre-built templates or designs.
Both prove to be useful for different kinds of users. It all boils down to how convenient or flexible you want your platform to be.
Built-In Features
The features may be great for both applications, but ClickFunnels requires lesser steps to enjoy its features.
All features are built-in and readily accessible once you create an account and start creating your product pages. This is convenient for users who immediately want to sell products.
For Shopify users, applications must be installed before you can enjoy them. You can add different applications, depending on what you need.
ClickFunnels vs. Shopify: Pricing Comparison
After discussing in-depth details about ClickFunnels and Shopify, it's time we discuss their pricing plans.
ClickFunnels Pricing
ClickFunnels offers two different pricing plans: monthly plans and annual discounts. Under the monthly plans, you have the Basic and Platinum Plans.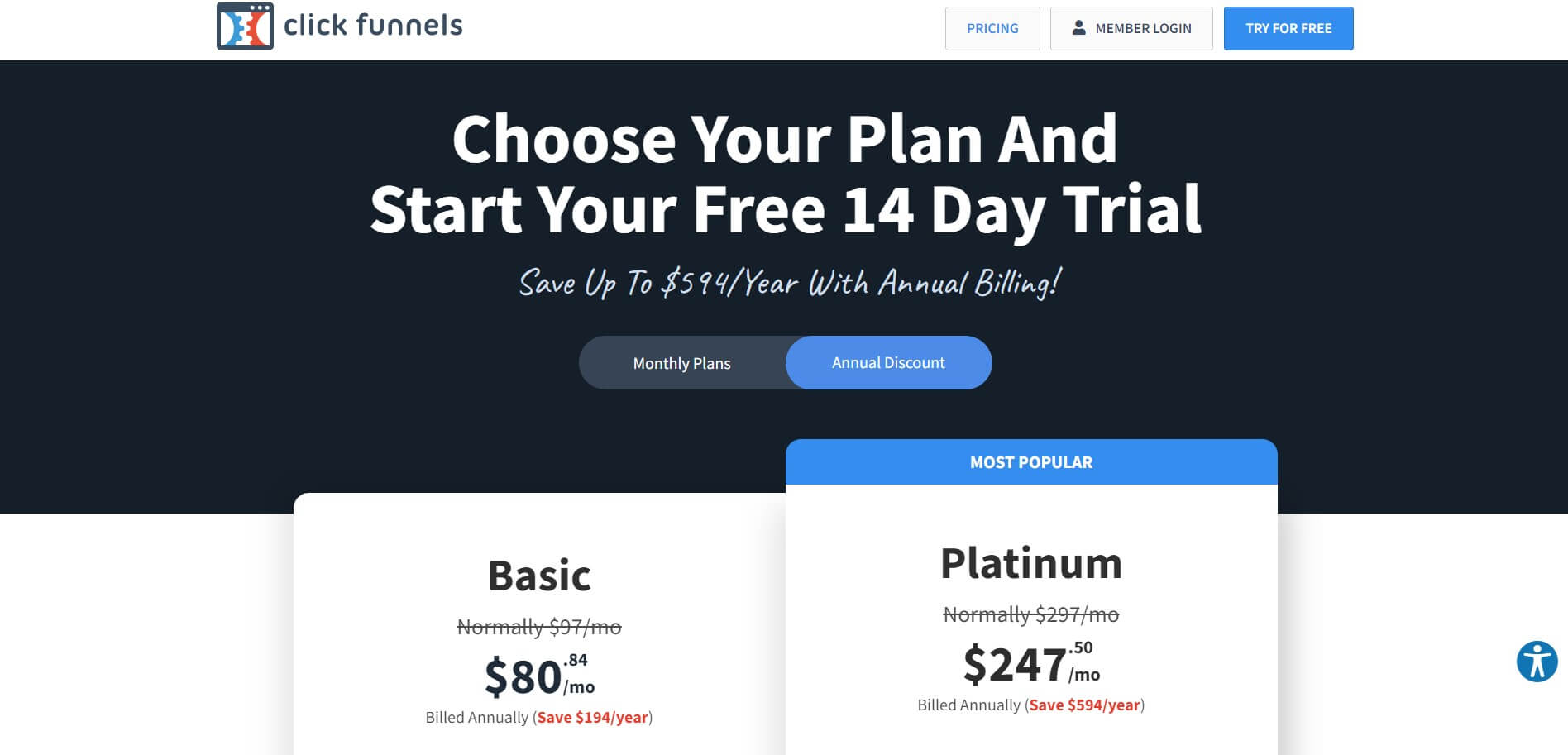 The Basic Plan is $97 per month and already includes the following key features:
20 funnels
100 pages
20,000 monthly visits
Unlimited contracts
3 custom domains
3 payment gateways
Email support
The Platinum—more popular—plan comes at a steeper price of $297 per month which comes with the following features:
Unlimited funnels
Unlimited pages
Unlimited monthly visits
9 custom domains
9 payment gateways
Priority support
If you have room in your budget, you should consider going for their Annual Discounts, where the Basic plan goes down to $80 per month and the Platinum at $247. Both of these are billed annually, allowing you to save quite a sum.
Start with their 14-day trial to test the platform and see whether it suits your business. Explore the features and maximize your 2-week introduction to the platform.
Shopify Pricing
Compared to ClickFunnels, Shopify has three different plans. The platform also has a 14-day free trial that doesn't require a credit card.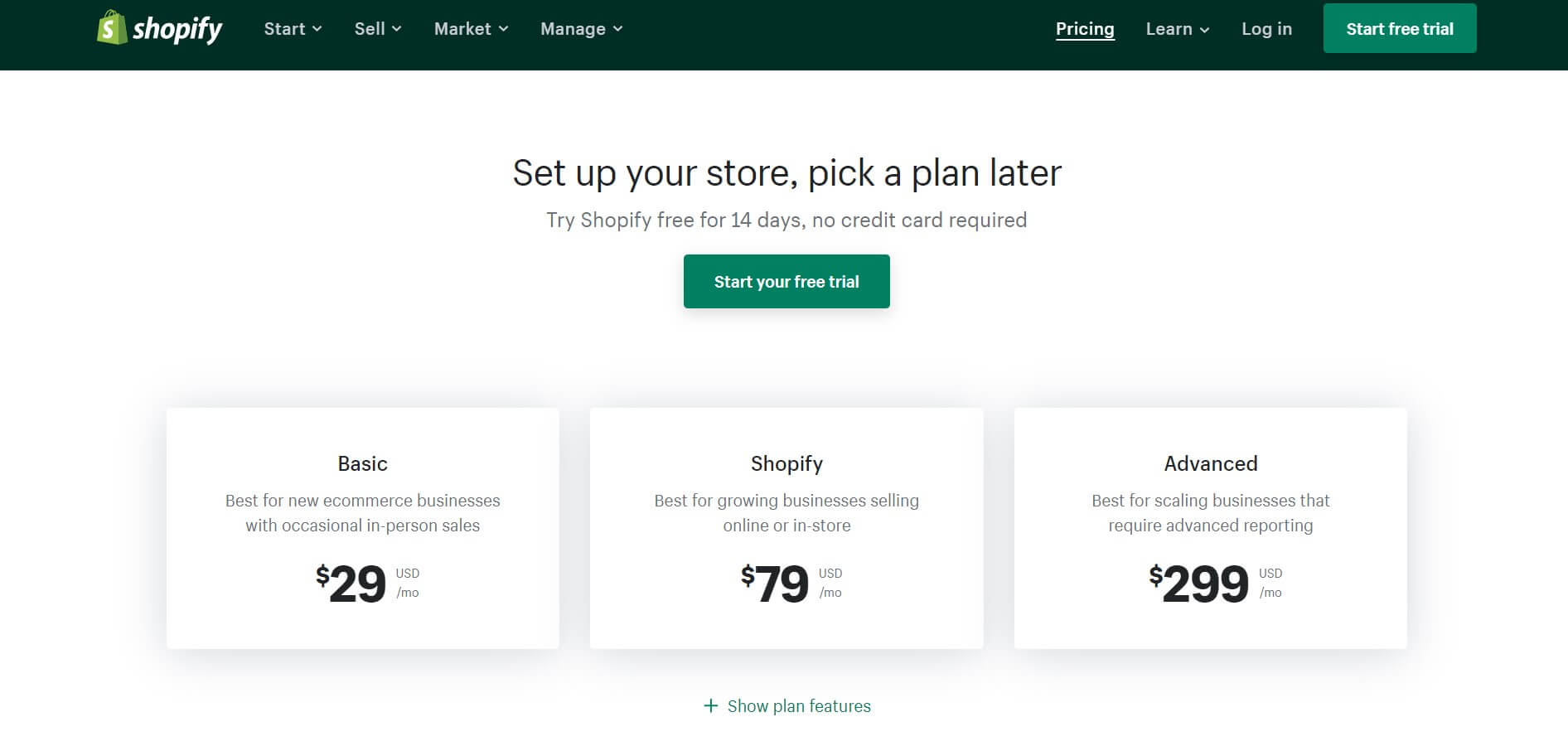 These plans are curated according to how users utilize the entire platform.
The Basic plan is $29 per month and is suitable for owners who have physical sales occasionally. It already includes unlimited products, 2 staff accounts, sales channels, and up to 4 inventory locations.
Shopify discounts are up to 77%, but the transaction fee is 2.0% if you won't use Shopify Payments.
The Shopify plan is great for entrepreneurs who wish to scale their businesses further. It lets you have 5 staff accounts, up to 5 inventory locations, up to 88% discount on shipping, and only a 1% transaction fee if you don't use Shopify payments.
This plan is $79 per month.
Lastly, the Advanced plan is $299 per month. It's highly recommended for growing businesses that need advanced reporting.
With this plan, you can have up to 15 staff accounts, 8 inventory locations, third-party calculated shipping rates, ecommerce automation, and a 0.5% transaction fee for non-Shopify payments.
ClickFunnels vs. Shopify: Recommendations
At this point, we've fully discussed everything you need to know about these applications. Now, we share our recommendations.
Given the pros and cons, choose ClickFunnels if you want to sell a single product or service fast. No experience is needed, just pure determination to create a product page and sell as soon as you can.
Do take note that you have to create a page for every product or service you sell.
Choose Shopify if you plan to expand and add more products as you go. Regardless if you know the right marketing strategies, just study and utilize the proper tools needed to reach your target market.
At the end of the day, these two applications are top options for different things. Therefore, choose which lets you achieve your business objectives fast.
FAQs about ClickFunnels and Shopify?
Is Shopify Better than ClickFunnels?
Objectively, no. Shopify is not better than ClickFunnels because they are maximized for different functionalities and features.
Shopify is great for business owners who want to scale their business and sell multiple products at a time. It's also great for marketers who already know their way around different strategies.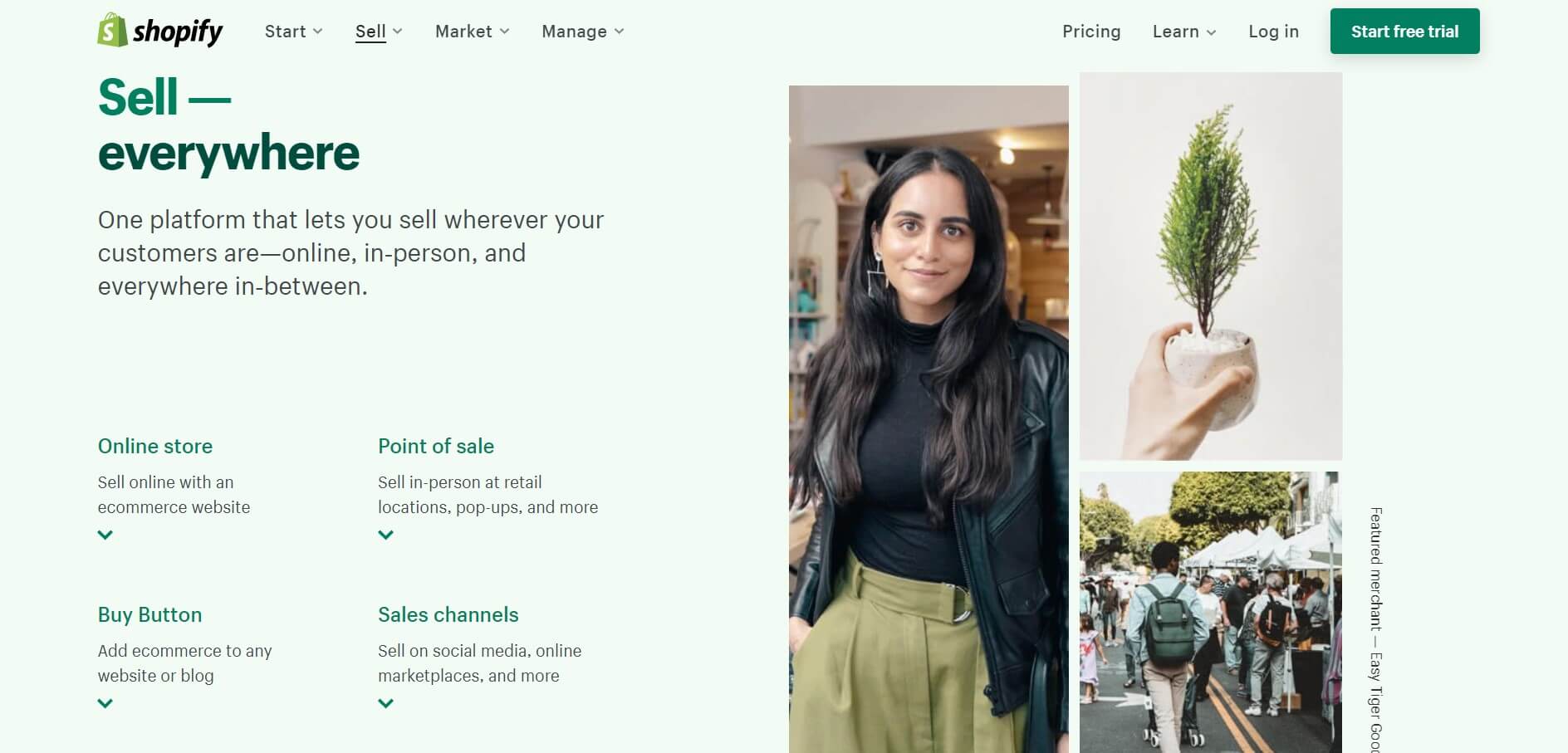 On the other hand, ClickFunnels is great for those who want to focus on selling one product at a time. It's ideal for beginners who wish to make a sale as soon as possible, without stressing over how to build a funnel.
These two applications serve different purposes for different individuals. Saying one is better than the other requires subjective experience.
Can You Use ClickFunnels for Dropshipping?
Yes, you can. You start by creating effective sales funnels that attract and effectively guide customers to buy your products.
Then you should integrate your account into third-party shipping applications to get started on dropshipping. Some applications you might want to consider include Shipstation and Kunaki.
Can You Integrate ClickFunnels with Shopify?
Yes, you can integrate ClickFunnels with Shopify. However, you will need to add Shopify as a new integration to ClickFunnels because it's not readily integrated.
You need to follow the steps to successfully complete this integration. Know how to integrate these applications by proceeding to the next section.
How to Integrate Shopify with ClickFunnels?
As mentioned, you can integrate ClickFunnels with Shopify. Here are the following steps:
Log in to your Shopify Account.
Open a new tab and log in to your ClickFunnels account.
On your ClickFunnels account, open the Account Menu.
Select Add Integration.
Click Shopify once it appears. You will be directed to the Add New Integrations page.
Encode the Nickname for Shopify and paste your store's URL.
Click Connect Integration. You will be directed to a different page.
Click on Install Unlisted App to finish the integration.
Wait for the success message to confirm integration.
What Are the Benefits if You Integrate ClickFunnels With Shopify?
The primary benefit of integrating ClickFunnels with Shopify is that ClickFunnels will automatically send orders to your Shopify store.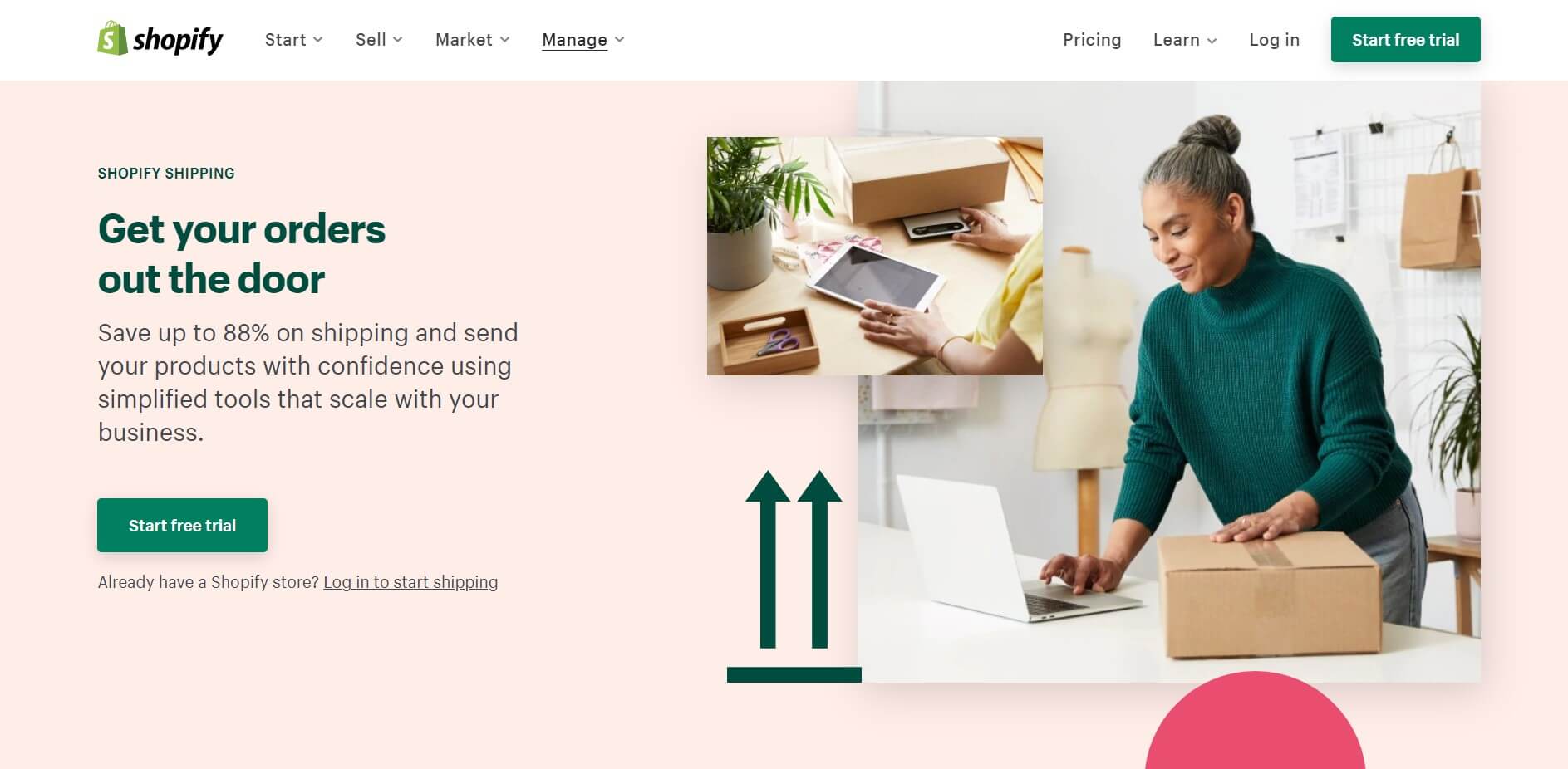 This makes it easier for you to process all orders because they're already automated and consolidated into one location. No need to distinguish or manually process orders from ClickFunnels.
ClickFunnels vs. Shopify: Summary
In this article, we've established that ClickFunnels and Shopify are two different platforms and are used for different purposes. They have key features that work wonders for their users.
However, this doesn't mean that one is automatically better than the other. It only means that you need to understand how these features can benefit your business.
Though they may seem similar, we assure you that they're not.
ClickFunnels is a no-brainer for those who want to build funnels and make sure customers buy their products. It's beginner-friendly and, frankly, doesn't take much work.
Shopify is an easy bet for those who have plenty of products to sell. It's ideally the platform of choice for business owners looking to scale their businesses. It may take much work, but customers can check out as many products as they wish.
These great products are powerful on their own, but if you want, you can also integrate ClickFunnels to Shopify to take care of your shipping—or even dropshipping.
Speaking of dropshipping, we know it can be a daunting task to start your own store. Luckily, we know just what to do. Give us a call and we'll make sure to help from product sourcing to order fulfillment.