Dropshipping may sound simple in theory, but practically, there's room for a lot to go wrong.
The biggest mistake you can make is to jump into it unprepared.
This is why we've compiled a list of 30 dropshipping tips that both beginner and experienced entrepreneurs can benefit from.
So let's dive straight into it!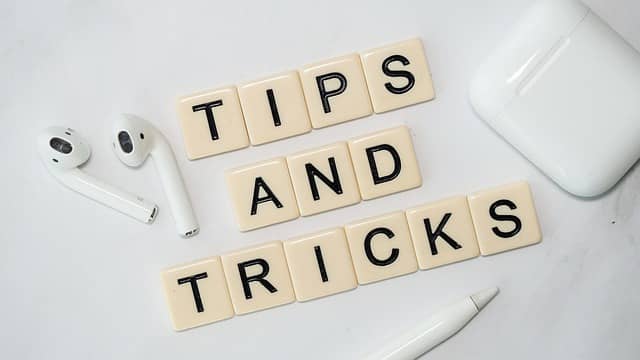 Avoid Engaging in Price Wars
The most common mistake beginners make in dropshipping is that their only strategy is to lower the pricing.
There's a difference between keeping your prices low and undervaluing your products.
It may help you get some sales in the beginning, but you can't let that be your only shining factor.
What would you do if someone wins the price war against you and introduces the same product at a much lower cost?
We believe that only giant businesses can win the price war because they have the financial reserves to bear the potential losses.
So does price matter? Absolutely.
But is it something that you should completely depend upon? Definitely not.
Avoid a Niche That Is Oversaturated
Experienced dropshippers will always have tricks in their arsenal to penetrate the market.
They can take any niche and generate profit from it. However, the same cannot be said for beginners.
In essence, there's always room for innovation in every niche and no market is oversaturated.
But beginners should still avoid niches where they see a lot of competition.
Search for Products that You can Upsell
Your top priority should always be to look for products that you can upsell.
This especially applies to people who plan on launching a one product store.
This way, not only can you attract new customers, but also keep the old ones in the loop.
Offer Bundle Discounts to your Customers
If you're running a low ticket store, then the best way to get in more sales is to offer bundle discounts.
This is an age-old trick but still works like a charm.
And let's face it, you also probably get hypnotized into throwing a few extra bucks to get that bundle deal, instead of buying a single product.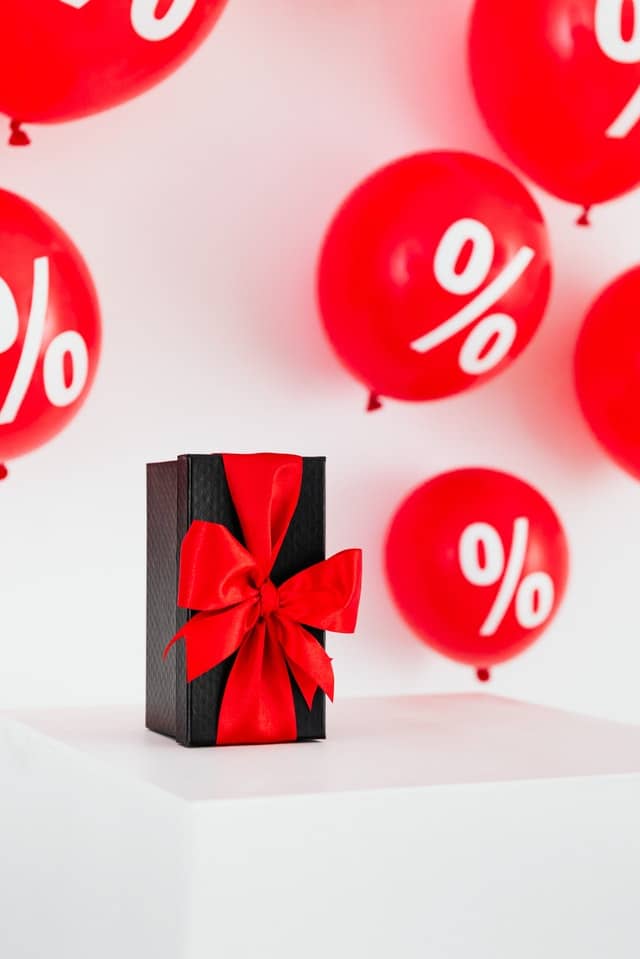 Sell Products that You Have Knowledge About
Although not a necessity, your first priority should always be to sell products that you have knowledge about.
People prefer shopping from stores where the owner is aware of even the smallest details about their products. And the same applies to dropshipping.
Besides, if you pick a niche that you're passionate about, then you won't get bored with it over time. At the same time, your knowledge would also come in handy for customer support.
Gain Knowledge about Your Products
Selling products that you have knowledge about should of course be your first priority. But that doesn't mean you should limit your options.
If you have a kick-ass product idea in your mind, then don't hesitate in launching it.
However, gaining knowledge about what you're about to sell is still a prerequisite.
Explore online resources, watch videos, and basically, learn everything you can about your product.
Because the more you know about it, the easier it would be for you to market it.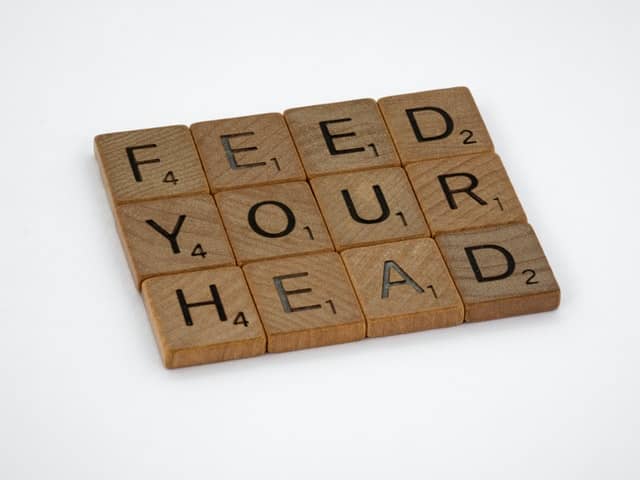 Explore Different Marketplaces
Just because a product is hot in one country, doesn't mean it would also be in another, and vice versa.
Every country has its own trends, so don't skip the possibility of exploring different marketplaces.
Step out of your comfort zone because you never know, there may be a goldmine waiting for you.
Provide Top-Notch Customer Service
Building trustable customer-seller relationships is the key to running a successful online store.
This is why we can't emphasize enough how important it's for you to offer proficient customer service.
Even if you don't know the native language of the country you're operating in, hire a VA.
And if you don't want to go through the hassle yourself, then you can also outsource customer support.
But by any means, this is one thing that you shouldn't ignore.
Experiment with Shipping Rates
Free shipping is one of the best ways to capture the attention of your prospects.
You can always include the shipping costs by slightly increasing the rates of your products, or by offering bundle discounts.
So experiment with shipping rates and if possible, try making it free.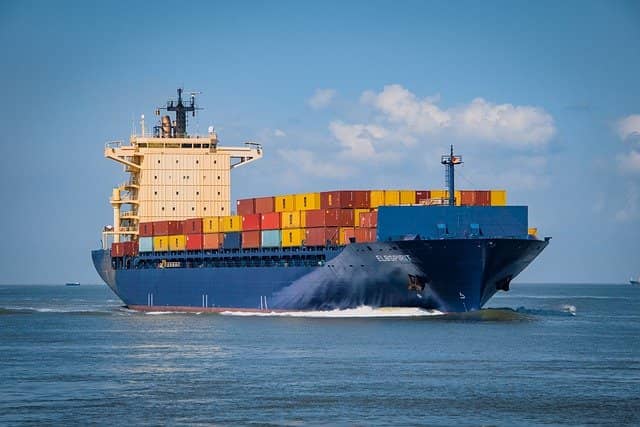 Write Catchy Product Descriptions
Product descriptions are perhaps the most important part of a dropshipping store. However, they're also often overlooked by most people.
We'd go as far as to say that hire a professional copywriter if you have to – but don't mess this up.
Most dropshipping store owners copy-paste the description from other stores and we don't encourage that.
If you want to stand out in the competition, then add your own touch of creativity to your descriptions. You'd be surprised how big of a difference it would make.
Make your Website Presentable
Customers are always attracted to visuals.
Even when you're out shopping, you probably first visit stores that are well-designed and leave the average-looking ones for later.
The same applies to online shopping. Don't expect customers to stay on your site if it's too clunky to navigate and isn't presentable.
Learn Which Business Models Suit You
Deciding which business model to go for is the first step of launching a dropshipping store.
For beginners, a general store is usually considered to be a safe choice.
And once you gain some experience, you can then transition to a niche store.
In case you want to learn more about this, we've covered the topic, General vs. Niche Store in detail.
Know Your Target Audience
All your marketing efforts will be optimized according to your target audience.
So don't dish out your funds in random ad campaigns. Study which age group your product is popular among and then, prepare a marketing strategy accordingly.
For instance, if you're planning on targeting Gen Z, then we encourage looking into TikTok dropshipping.
And if you're aiming for adults, then even Facebook would suffice.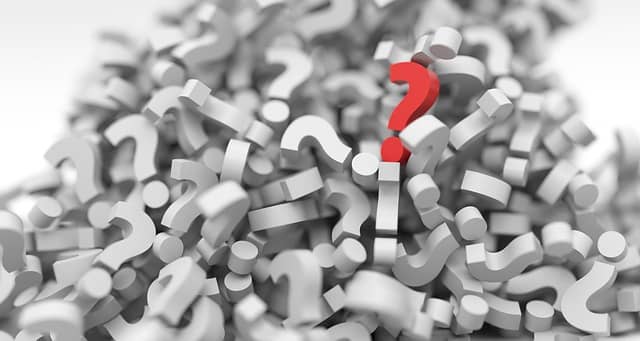 Always Order Sample Products
As surprising as it sounds, even experienced dropshippers often overlook product sampling.
Don't worry if you have to pay a few extra bucks, at least inspect the product that you're about to sell.
The biggest mistake you can make is to blindly trust the supplier, or leave this crucial job in the hands of someone else.
Keep an Eye on Your Competition
Monitoring the competition is a continuous process. It doesn't end as soon as you find a product and launch your store.
Stay updated with what new techniques they're bringing to market their products.
What are their prices, how are they marketing their brand, and basically, everything you can find out.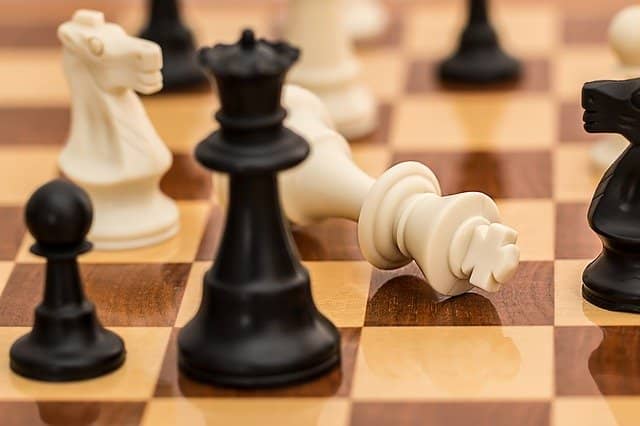 Try Establishing Yourself as a Brand
You can start small, but if you want your dropshipping store to annually generate a profit in six figures, then work on establishing yourself as a brand.
Once you've understood the business, transition towards private label dropshipping.
Building a brand gives you more flexibility over your prices, enhances your credibility, and also helps you secure a bigger dough.
Offer Flash Sales and Holiday Discounts
It's always a great idea to offer holiday discounts on days like Christmas and Black Friday.
And from time to time, putting out flash sales can also be a solid way to attract more customers.
Try to build that "once in a lifetime opportunity" kind of feeling for your customers.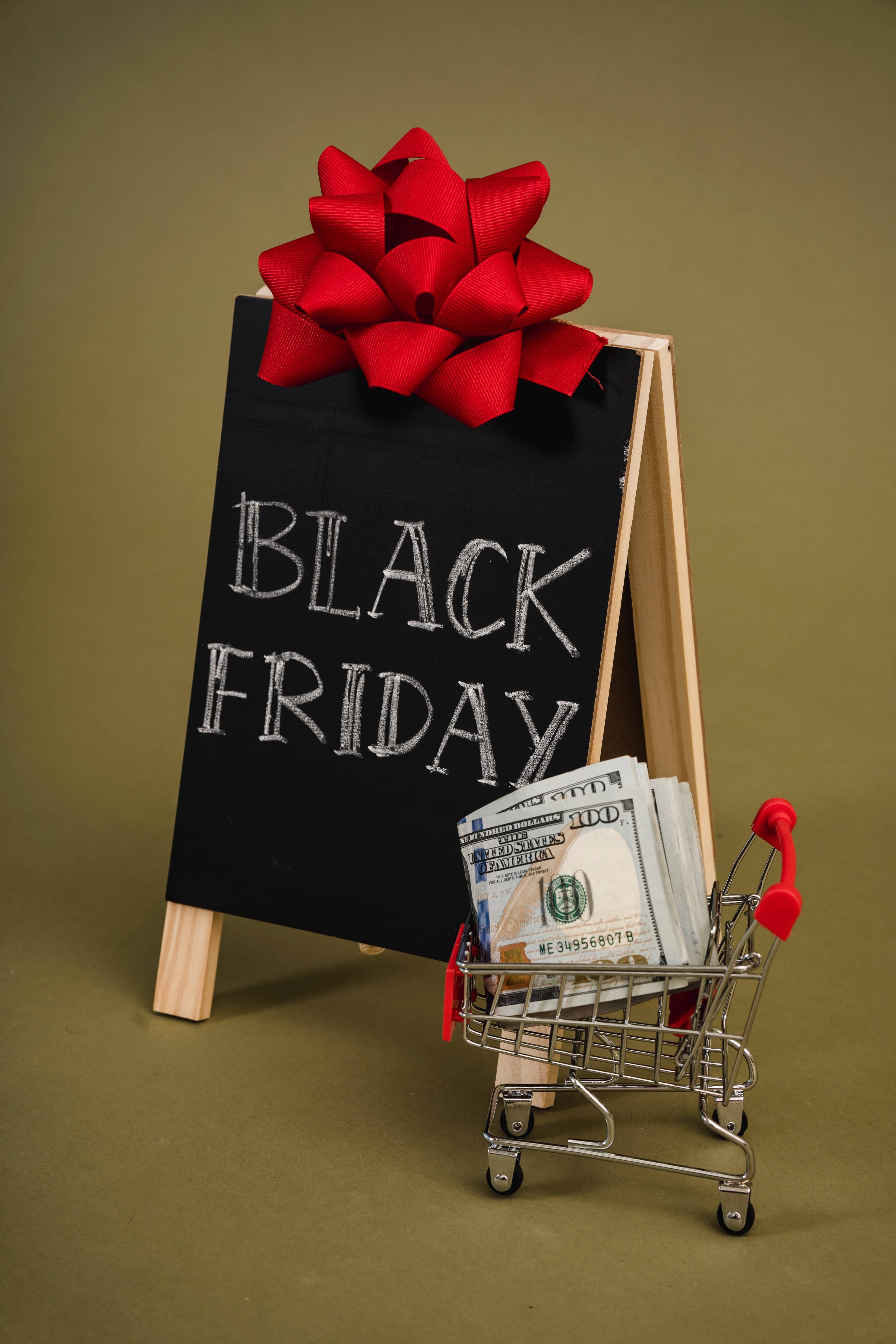 Automate your Business
Depending on the platform you're launching your store on, there are plenty of plugins that can make your life easier.
You can get your products listed in seconds, track your orders and do much more.
So instead of manually doing all the labor, aim towards automated dropshipping.
Don't Rely on a Single Supplier
We won't deny, having a single trustable supplier is all that you need to run a successful business.
But we'd still suggest that you don't put all your eggs in one basket.
Your business operations will be significantly affected in case your supplier isn't able to pull through for you.
So always have a backup plan, learn to work with multiple suppliers and keep the second-best supplier of that product on your list to stay prepared.
Create Custom Content for your Store
The reason why only 10% of dropshipping stores succeed is that usually, the other 90% don't put enough effort into it.
They copy the same product images, descriptions, listings, and even the marketing strategy.
Optimize your dropshipping marketing strategy according to your brand and create custom content for your store.
Don't copy-paste the same ideas and spin them around – that wouldn't do much for you in the long run.
Grow with the Trends
No matter how flawless your strategy is, some products simply grow out of trend.
But don't get discouraged. If that happens, explore your options and try finding products that are similar to your current niche, but in demand.
So learn to determine when it's time to move on and how you can further grow your business.
Don't rely on the SEO of your site alone. Social media marketing is a tool that should never be ignored.
You don't have to market your brand everywhere. Start slow, choose a single platform, and put all your efforts into making yourself visible there.
And beware not to mindlessly run ad campaigns. They can cost a lot of money so always know the audience you're trying to target.
Consider Launching a Blog
Launching a blog on your site is a great way to get some traffic, and people often miss this opportunity.
Sure, it's a bit time-consuming and you may have to hire a writer to assist you.
But ultimately, it's more than worth it and it can also potentially become a source of passive income for you.
Stay in Touch with your Customers
Stay in touch with your old customers and keep them updated with your latest offers and promotions.
But there's a difference between staying in touch with them and spamming them with dozens of emails a day.
So make sure that you don't do the latter – otherwise, they'll probably send you to the spam list.
Offer Multiple Payment Methods
Don't rely on a single payment method. Try including as many mainstream payment options as you can.
You never know, that alone may help you get in a few extra sales.
Make your Site Mobile Friendly
This goes more towards the development territory, but we believe it needs to be highlighted.
Nowadays the majority of people use their phones to shop online.
So if your site isn't mobile-friendly, you're likely to miss a ton of orders.
Capture High-Quality Product Images
People often copy-paste product images from other sellers – and you can do that as well.
But if you want to add originality to your brand, then learn to capture your own high-quality product images.
Besides, if you launch a private label dropshipping store, then you'd have to capture new images anyway. So you might as well get used to it now.
Study Other Successful Stores
Never forget that there's always room for improvement.
So study other successful stores. Learn what contributed to their success, what strategy are they following right now.
The eCommerce industry is growing so fast that there's no room to slack. You always have to bring fresh ideas to promote your brand if you want to stay ahead of the competition.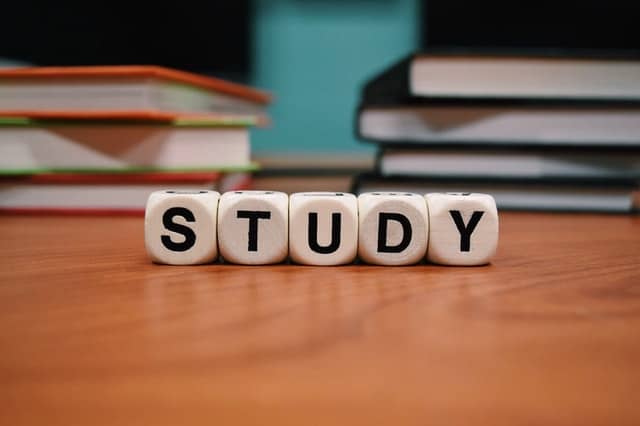 Create an FAQ Page
Product descriptions can indeed be helpful in clearing most queries of your prospects, but we still recommend creating an FAQ page.
Spell even the smallest details out on that page so there's no room for confusion.
That can also help you lift some burden off the customer support team.
Learn from your Mistakes
Given how competitive dropshipping has become, know that there's always a chance of failure.
But don't let that demotivate you. Instead, learn where you went wrong, and how you can do things differently.
The key rule to succeed in any business is to learn from your mistakes.
FAQs about Dropshipping Tips
Which Store Type is Best for my Dropshipping Business?
When you're launching an online store, you have 3 stores types to choose from:
General store
Niche store
One-product store
Each store comes with its unique set of pros and cons. However, the key difference between them is the level of difficulty.
General stores are the easiest to run and require little to no experience because you can work with just about any product.
While niche stores and one-product stores require a degree of knowledge.
So your choice depends on your level of expertise and your understanding of the dropshipping industry.
How to Compete in a Saturated Online Market?
Regardless of how saturated a market is, there's always a way to penetrate it.
Go all-in with your marketing efforts and create custom content.
Give your customers something your competitors can't, which may include free shipping, bundle discounts, cheaper prices – basically, any edge that you can get. And most importantly, provide unparalleled customer support.
Although bear in mind that due to the competition, you would also naturally need a higher budget.
How to Get More Sales for My Dropshipping Store?
If you're not getting enough sales in your store, then here are some pointers to look at:
Do you have a solid SEO strategy?
Do you have a direction for marketing?
Are your products priced correctly?
Is your website presentable?
Among other factors, these are some of the most common reasons for a lack of conversions in a dropshipping store.
If you want to learn more, then we also have a separate guide on how to increase dropshipping sales.
Final Thoughts
Dropshipping is less risky than other businesses, but the success ratio is also awfully low.
That's because people repeat the same mistakes over and over again.
To help you avoid that, we've compiled this comprehensive list of dropshipping tips.
So if you're looking for further guidance, then NicheDropshipping has got your back.
Contact us today to learn more about how you can benefit from our services from product sourcing, white and private labeling, to order fulfillment.