Contrary to what most people think, your online store doesn't need multiple products to succeed.
In fact, countless one product stores are generating six figures every year. And who knows? You might also be able to achieve that.
So, from setting up a one-product store to carving out the key factors for its success – our Ultimate FAQ Guide will walk you through everything you need to know.
Let's begin!
What Is a One Product Store?
Just as the name suggests, a one-product store is when you build your business around selling just a single product.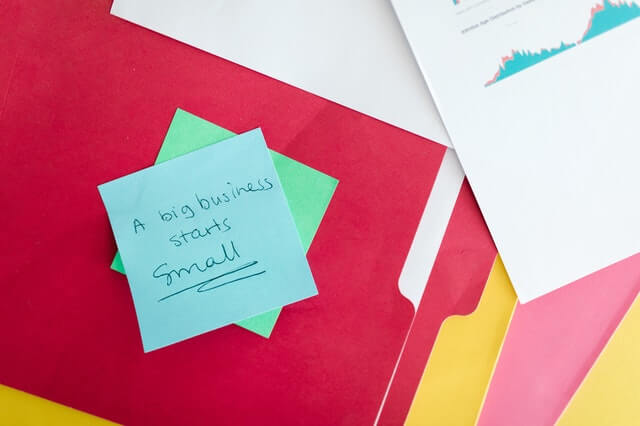 You might be wondering why would anyone want to do that? After all, the more the merrier, right? Well, not necessarily.
You don't have to hunt down multiple products. Even if you have a single product followed by a solid plan, you can embark on the road to success.
General vs Niche vs One Product Store: What to Choose?
Whether you're starting a dropshipping business, or opening just a regular online store – you need to have a clear idea in your mind.
To say that a specific store type is the "best" is quite subjective. After all, you may get magnificent results running a one-product store, and hardly generate any sales with your niche or general store and vice versa.
So let's evaluate what each store type is best suited for to help you make an informed decision:
General Store
Perfect for people who are new to dropshipping and e-commerce.
Can be started with a low marketing budget.
Easy to create a website as you can find many default themes.
Suitable for entrepreneurs who do not want to take too much risk.
Niche Store
Ideal for people with a bit of experience in dropshipping, e-commerce and market research.
Perfect to start with a medium marketing budget.
Website development experience or assistance may be required.
Suitable for entrepreneurs who are open to taking a bit of risk.
One Product Store
Some experience in dropshipping, e-commerce and overall market research is required.
Decent-sized or higher marketing budget may be required.
Intermediate website development experience or professional assistance is required.
Entrepreneurs must be willing to take risks.
Ultimately, each store type has its own potential. The choice you make is heavily dependent on your experience, budget as well as your appetite to take risks.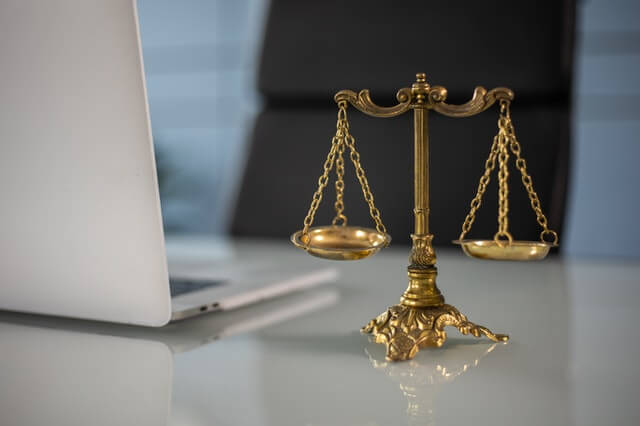 With that said, one product store usually offers the highest conversion rate as you're establishing yourself as a "flagship" dealer for that product.
Advantages of a Single Product Store
As risky as opening a store with just a single product may sound, it does come with its fair share of advantages, including:
1) Defined Target Market
You don't have to spend hours trying to find your target market.
As you're just selling a single product, you can instantly use a reliable online tool like Google Trends or Facebook Audience insights to find your prospects.
Opposed to that, even if you're running a niche store, you would still have to gather data for multiple products, which can be highly time-consuming.
2) High Conversion Rate
Single product stores usually offer a higher conversion rate, given that you plan and market it properly.
That's because all your business is built around that one product and you're promoting yourself as the authority.
If done right, you're prone to attract more customers and even get bulk orders from other retailers of the same product.
3) Easier to Rank on the SERPs
The more you narrow down your options, the easier it is to rank on the search engine results pages.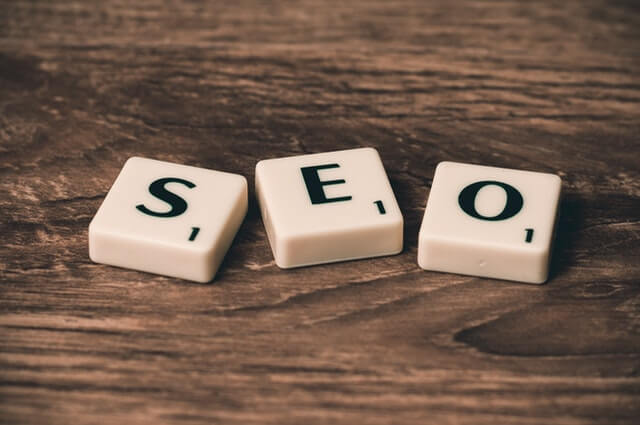 That is the reason a niche store can easily outrank a general store, while a one-product store can outrank both.
As all your marketing and SEO efforts will go into ranking that one product, sooner or later, you will see the results.
4) Easier to Analyse Information
The more products you sell, the harder it becomes to analyse the information.
You need to go through the data of countless competitors and customers to understand how you can move forward.
But in the case of one-product stores, things become much more simplified. You only have to go through the data and insights of a single product and strategize accordingly.
How To Make your One Product Store Successful
The success of your single product store often depends on the product you choose along with your marketing efforts.
Yet, the following factors can also heavily contribute to its success:
1) Phenomenal Quality
If you want to make your one-product store successful, then there's no room to compromise on the quality.
Just claiming that you're the best wouldn't do much if you're not able to prove it. If the first experience of your customers is bad, then they're highly unlikely to shop again.
So the statement "first impression is the last impression" certainly holds in the case of online stores.
This is why regardless of where you're getting your products sourced from – make sure to leave no stones unturned in terms of the quality.
Looking for top-quality products to buy in bulk? NicheDropshipping has got you covered with the best prices you can find in the market.
2) Outstanding Visuals
While you're promoting your product on social media or any other platform, make your posts look as aesthetically appealing as possible.
The more effort you put into the visuals, the more your customers will be compelled to purchase the product.
This is one of the reasons that the investment required to start a single product store is much higher in comparison to general or niche stores. A huge chunk of your money will go towards marketing as you may need to hire a professional.
On the bright side, coming up with creative visual ideas is much easier because you only have to focus on one thing.
Establishing a positive reputation is the key factor for the success of any business.
With the growing number of online scams, how can you make the prospects trust you? This is the reason genuine social proof is necessary.
Before you get any reviews from your customers, it's worth getting testimonials from the people you've worked with in the past.
And once you've started to gain more reviews, you can display the best ones on your website to raise the credibility of your brand.
Should I Start a Single Product Dropshipping Store?
Can you dropship a single product? Of course you can. But should you do it? The following 3 factors will help you decide:
Previous Experience 
If you run headfirst into dropshipping a single product without prior experience, you may end up regretting your decision.
Generally, dropshippers are recommended to start with 5-10 products with the main being on 1-3.
The reason behind that is it will help you sustain your business. Even if you're not able to generate profit from one product, you may from the other, and build your business through trial and error.
But running a one-product store is like only having a single bullet, if you miss the target then all your investment can go down the drain.
This is why having previous experience will minimize the chances for errors and enable you to navigate your single product store towards success.
Reliable Supplier
Needless to say, if you're dropshipping a single product, then that product alone will generate all the revenue.
But what happens when your supplier is out of stock? Not only will it halt your business, but also damage your reputation as you're supposed to be running a flagship store.
So if you're unable to find a reliable supplier, then either change the product or keep searching until you do not find someone you can trust.
You can read more about finding dropshipping suppliers in our Dropshipping Suppliers Ultimate FAQ Guide.
Adequate Funds
As we mentioned above, while a single product store offers the highest conversion rate, it is also the riskiest.
Investing all your funds in a one product dropshipping store without having any other source of income, is not probably a wise idea.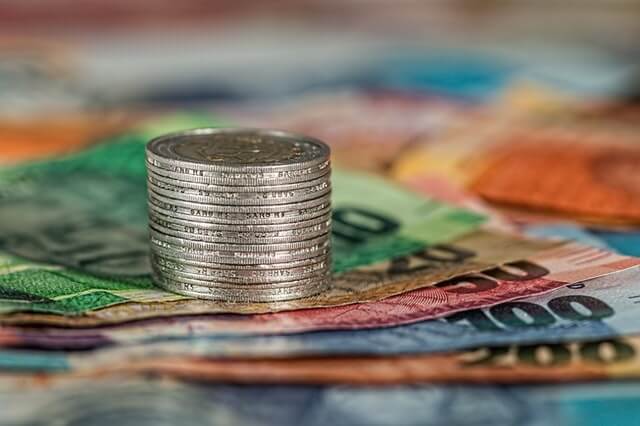 Before you start a one-product store, always have a backup plan so you are prepared in case things go south.
Lastly, even with perfect marketing there's always room for thing to go wrong, so invest only as much as you can bear to lose.
How to Start a Single Product Dropshipping Store?
If you have made up your mind and want to proceed with the idea of dropshipping a single product, then here's how you can start:
Hunt the Product
Product hunting is the first step of starting a dropshipping store. And if it's a single product store, then the stakes are even higher so you'll need to invest more time into it.
However, here are some quick tips to make your search easier:
Choose a product that isn't easily available elsewhere.

The product should target the pain points of the customers.

Find a product that you can upgrade to get recurring orders.

It should be tricky for the shoppers to guess the price of the product.

The customers should be able to purchase the product without prior research.
You can find a comprehensive list of products to dropship on our website and narrow down your options from there.
Choose the Platform
There are a variety of platforms where you can start your single product dropshipping store.
But which one to choose? The answer depends on your targeted audience.
Although ever since Shopify acquired Oberlo – a plugin for dropshipping that streamlines the importing and order fulfillment process, it has captured the attention of dropshippers worldwide.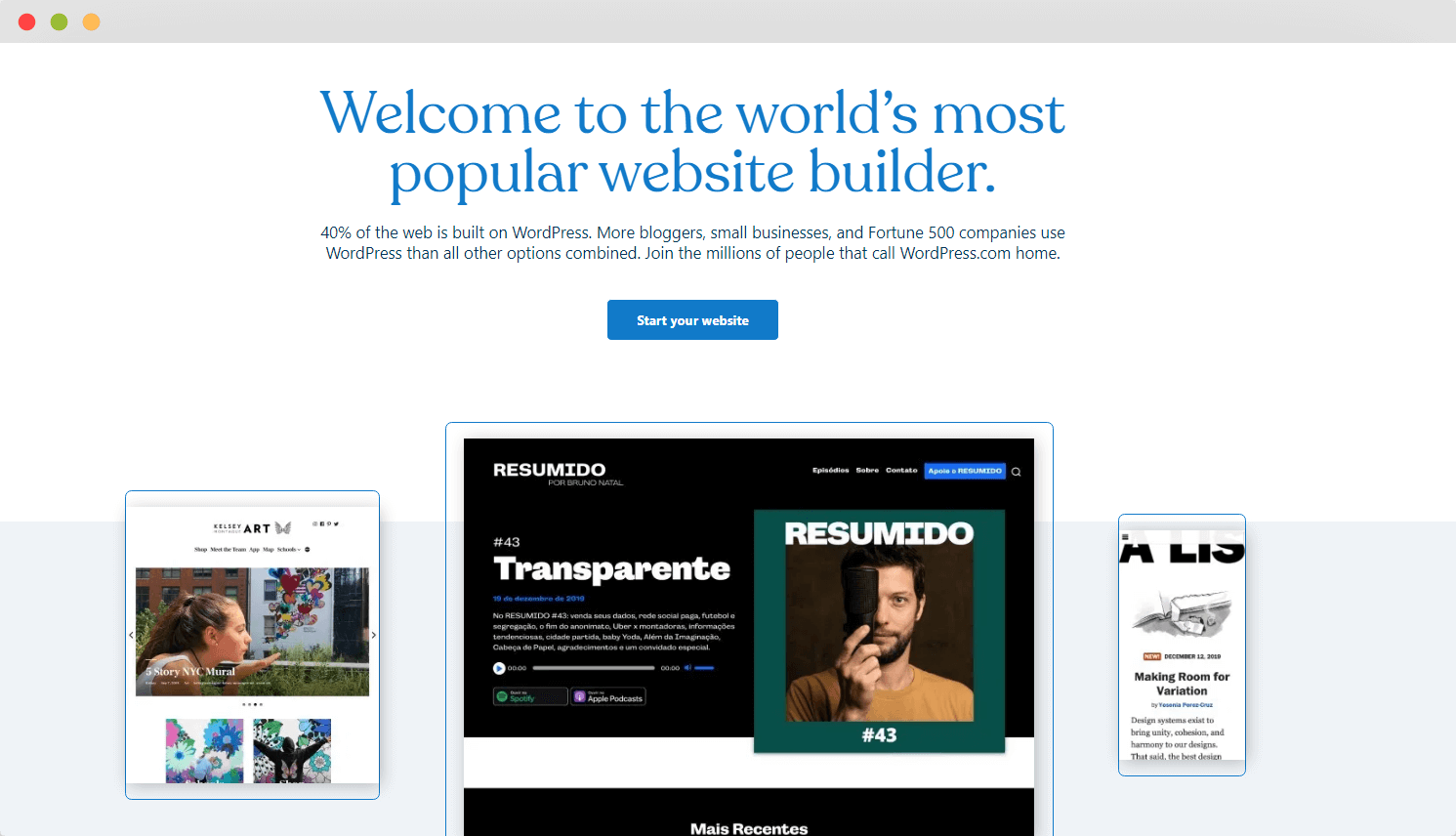 Yet, WordPress together with WooCommerce is also a great option for single product dropshipping as it offers more website customizability and more than 20 payment getaways.
So choose one that offers you the most convenience, fits under the bill and generates enough profit to keep your business running.
To equip yourself with as much knowledge about dropshipping as possible before launching your business, these Top 30 Dropshipping Blogs may be of help.
Can you Sell One Product on Shopify?
Yes, you can sell a single product or a single product line on Shopify. In fact, it is one of the best platforms out there for one product stores.
It has tons of features and third-party apps which makes it much easier for single-product stores to operate and maximize their sales.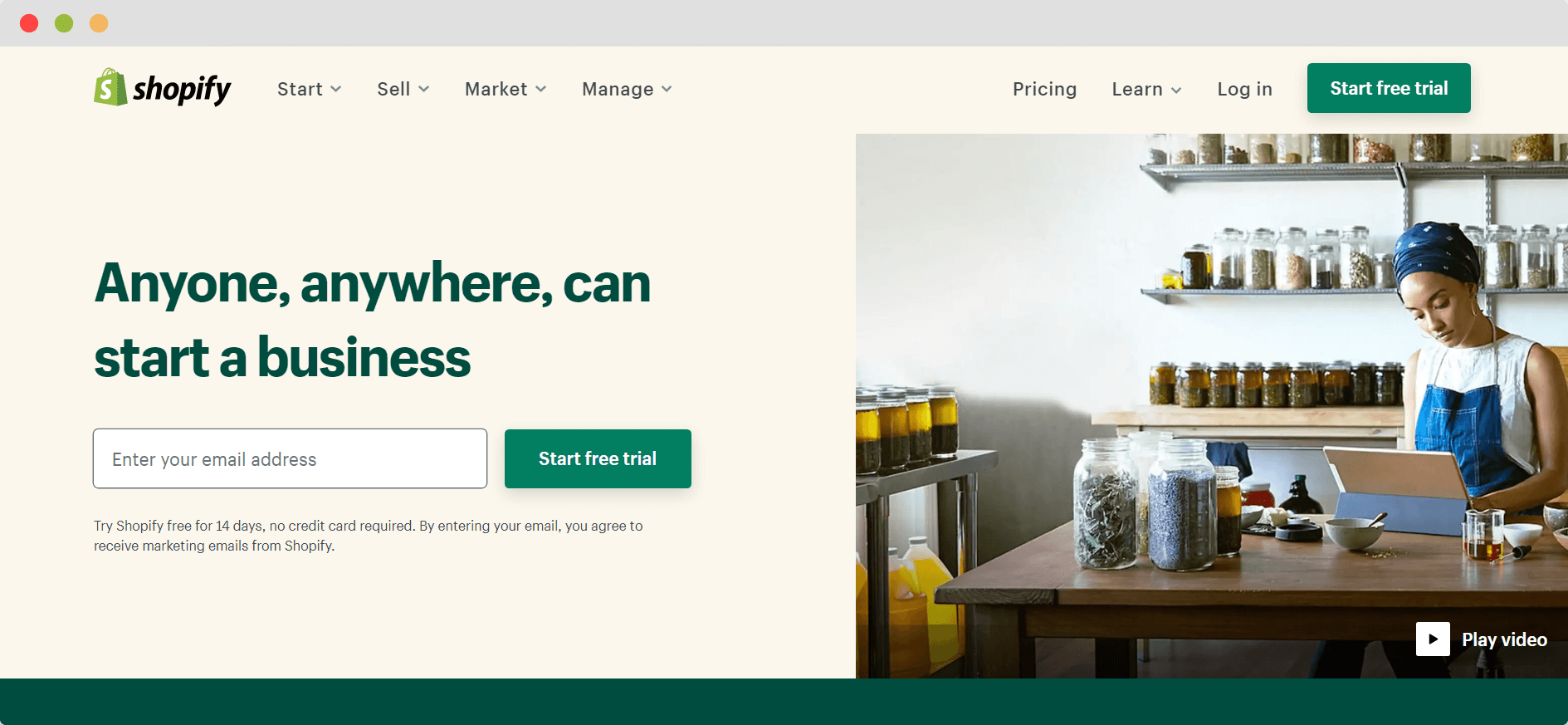 In addition, you can also find dedicated themes to start single-product stores. Although, they may not exactly be what you want, you can make them work if you're on a low budget.
How to Build a One Product Shopify Store?
Planning to launch your one product store on Shopify but don't know how to do so? Follow our step by step instructions to get started:
Step 1: Sign-Up on Shopify
You don't have to go through the hassle of purchasing a hosting to get started on Shopify. All you need is to create an account by going to the Shopify website.
Click on the "free trial" button, enter your contact details, answer some simple questions and as you click "Next' a basic form will appear that will ask for your address and personal information.
After that, things such as currencies, taxes and your geographic location will automatically be configured based on the data you enter. Then simply click on the "Enter my store" button to access the dashboard of your store.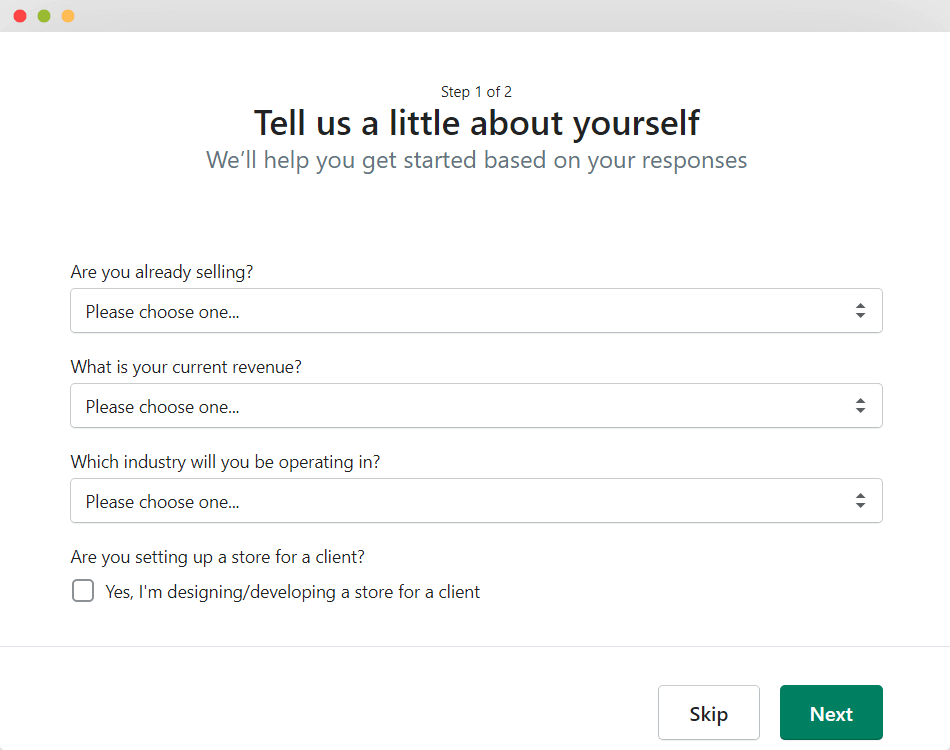 Step 2: Add the Product
It's now time to add the product to your Shopify store.
You'll find the "Add Product" right at the homepage of your dashboard screen, once you click it, enter the product information such as the description, price as well as image.
You can also find the display settings so take your time with the configuration and poke things around. It can always be edited in case you aren't satisfied.

Step 3: Select a Theme
Selecting a theme is the trickiest and most important part of starting a single product Shopify store.
Although it's recommended to develop a custom theme, in case you can't, there's always the option to go for the default ones right above the Shopify theme store button.
If you already have a theme downloaded on your PC, then you can upload it from the theme customization menu.
Select the .zip file of the theme from your PC, and wait until it gets uploaded and installed to your Shopify store.

Step 4: Enter Product Content
Some themes already have sample data with random texts and images. This is where you have to use your creativity or hire someone to write killer web content.
Similarly, click some high-quality shots of your product from different angles. There's also the option to add more pages from the admin panel.

Step 5: Tune Up your Stores Appearance
Using a default theme doesn't mean you can't customize it. Right on the theme page of your Shopify store, you'll find "Theme Settings" at the bottom.
Once you click it, a customization menu will open where you can change the font style, colours as well as logo of your site.

Step 6: Get a Domain Name
All you need to do now is to transfer or register a new domain.
How to do that? Simply, locate the "Add a Domain Name" button on the dashboard, click it and make the payment to activate your domain.
Your one product store is almost ready to go live – once activate the payment processor, which brings us to our next step.

Step 7: Activate Payment Method
To activate the payment on your Shopify store click the "Settings" button on your dashboard. A menu will appear where you can find the "Payments" button in the second row.
Click on it and follow the step by step instructions and make sure to correctly enter all the information, once done, you will be able to accept payments on your Shopify store.

All you need to do now is hit "Launch Website" and you will officially get started with your online business.
Best Platforms for One Product Store
In 2022, the market size of the e-commerce industry was estimated to be a whopping 5.5 trillion US dollars.
So it's safe to say there's no shortage of platforms to start a one-product store.
However, to help you narrow down your options, here are the top 3 best platforms for one product stores in 2022:
1. Shopify
You've already learned how to start a one product store on Shopify. But why is it one of the best platforms to do it?
The answer is due to its variety of extensions, powerful SEO features and top-quality free templates.
All of this can be used to help you maximize your sales and easily let you connect with your target audience.
There are countless successful one product stores that you can find on Shopify. We'll be going over some of them in a later part of this guide.
2. WooCommerce
WooCommerce is an e-commerce plugin of WordPress that is used by online stores all over the world. As some of you may already know, WordPress websites are already famous for their high level of customizability.
However, the WooCommerce plugin takes it up a notch as it adds a ton of new functionalities to your sites such as faster checkouts, customer reviews and preorders.
It also has more than 20 payment gateways so regardless of where you are in the world, the chances are you wouldn't have any problems with activating payment processing.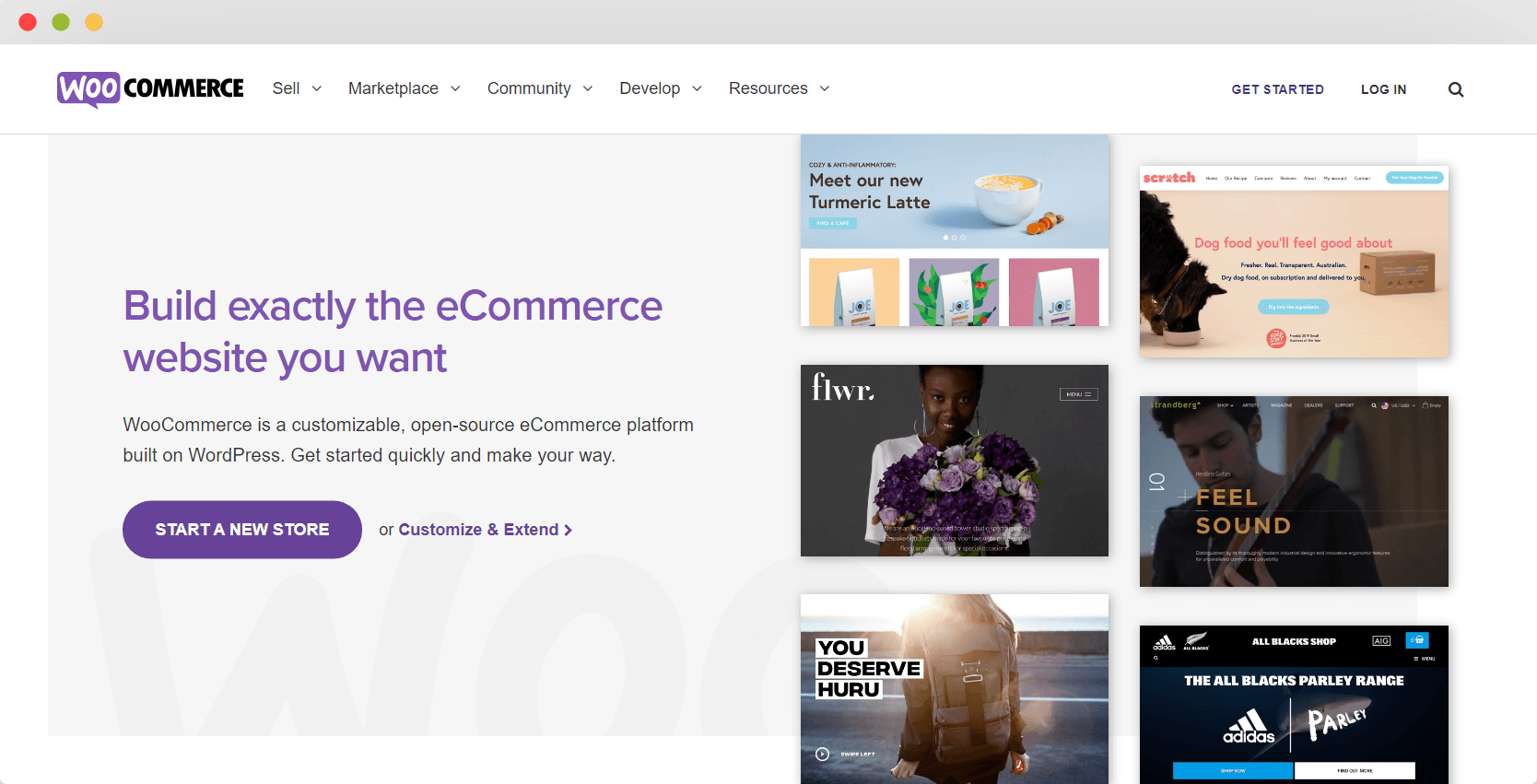 3. PrestaShop
You may need some technical knowledge to use it but PrestaShop is one of the best e-commerce engines you're going to find.
It's full of helpful features that you can use to add different types of functionalities to your online stores to take your brand to the next level.
Although it's free to use, you can make some in-engine purchases to access its premium features – but you can easily work around without those as well.

5 Common One Product Store Mistakes to Avoid
Found a kickass product? That's only half the job. To catapult your store towards success, there are a variety of things you need to keep in mind.
Here are 5 common mistakes that can affect the growth of your one product online store:
1) Slow Website Processing
When shopping online, we all know how annoying it can get to wait an eternity for each page to load.
If your website is slow, then there's a great chance that your customers will close the tab and start searching for another seller.
We often get so occupied with different money-making strategies that we forget the single most important aspect of running an online store: A good user experience.
This is why, once launched, check your site from multiple devices and IP addresses. Observe the processing time and even if it appears slightly slow, contact a professional to help you fix it.
2) Low-Quality Product Images
Your product images are the eyes of your brand, this isn't something that you want to click with your 2-megapixel phone camera.
One of the first things customers notice is the images of the product. Even if you are sourcing the best quality products in the market, low-quality pictures can ruin your credibility.
You might have to hire a professional product photographer but it is worth every penny.
3) Poorly Written Product Description
"Content is King" the quote by Bill Gates in 1996 couldn't be truer in today's world.
The whole idea behind starting a one-product store is to become the authority at what you're selling. And the only thing poorly written product descriptions are going to help you with is leaving a bad impression.
If you're unable to come up with creative punchlines, hire a copywriter to assist you.
You may not be compelled to invest but the quality of the product descriptions can play a major role in converting prospects into customers.
4) No Option for Bulk Discounts
As you're selling only a single product, it's only natural to offer bulk discounts to your customers.
This will not only help you secure recurring orders from other retailers but also establish a positive reputation for your brand in the market.
5) Wrong Website Theme
The website theme is the single most important part of creating a one-product store. And unfortunately, a large number of people get it wrong.
While you can use custom themes, it is not recommended. For starters, finding a theme that perfectly matches your brand identity and the product isn't easy.
And even if you're able to find a similar one, there would probably be other stores using it as well, so you wouldn't be able to stand out.
Top 5 One Product Store Examples
Lacking ideas and trying to find some inspirations for your one product store?
The following examples may just be what you need:
Pet supplies is a leading industry that is expected to reach around $261 billion in 2022. That's exactly what PillowPup has capitalized upon.
The idea behind their single product store is quite straightforward as they sell customized cushions and pillows for puppies.
Keeping in mind how tons of pet-related content is being churned out daily, it's not surprising why this has become a leading one product store in the market.
Smartwatches are trending nowadays and there are thousands of online stores selling them. But what makes the WatchPlay Store stand out?
They sell smartwatches equipped with 5th generation technology on Shopify.
Not only that, but the smartwatches are also incorporated with impressive features like capturing images, recording videos, and they can also be connected to social media platforms.
Just like their watches, their website also exhibits class – which is one of the reasons their store is bombarded with positive reviews by the customers.
What's more important than quality sleep? This store has converted this simple thought into a literal money-making white noise portable machine called SNOOZ.
With more than 10 volume settings, they've tried solving the dilemma of poor quality sleep that people often face in their daily lives – which is one of the biggest reasons behind their success.
Every year around 180,000 deaths occur from fire outbreaks. Stop the Fire aims to decrease that number with its high-quality fire blankets that can withstand up to 550 degrees temperature.
The product is economical, environmentally friendly, and also does not expire.
And if that wasn't enough, then they also offer a bulk discount – which attracts thousands of buyers every year.
This product truly displays the potential private-label products dropshipping, given that it's done right.
They sell deodorants that are clinically tested to be non-toxic thus making them usable for people even with an irritable skin.
The store has hundreds of satisfied orders and repeat customers because who doesn't like to smell good?
Final Thoughts
Normally we'd suggest not to put all your eggs in one basket. However, there's an exception in the case of one product store due to the potential they display.
If executed properly, it can generate more profit than any other online store model.
So after reading this guide, we hope you now have enough knowledge to build your one product store and make it a success.
In case you're looking for a reliable dropshipping company for product sourcing and order fulfillment, get in touch with our dedicated agents!