The success of your dropshipping business relies heavily on the supplier you work with. The quality of the products they offer and the fulfillment services they provide determine the kind of experience your customers will have.
However, in some instances, you may need to work with more than just one supplier to stay competitive and meet your customers' needs.
In this comprehensive guide, we explore the important details you should keep in mind when dropshipping multiple suppliers. Is it worth it? How do you manage inventory from different sources?
Read on as we tackle these and more pertinent questions.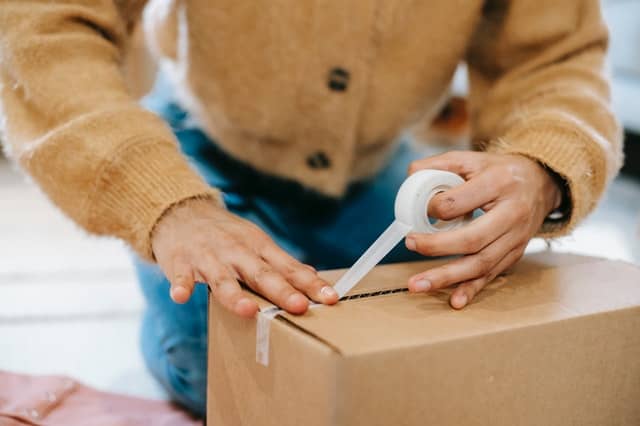 How Does Dropshipping From Multiple Suppliers Work?
There are 3 main ways through which you can drop ship from multiple suppliers. It all comes down to what you believe would work best for your business. They include:
Multiple Suppliers From One Platform
At the onset of their dropshipping journey, most dropshippers try to find suppliers on AliExpress. It is easily accessible at no fee and offers a wide variety of products at unbeatable prices.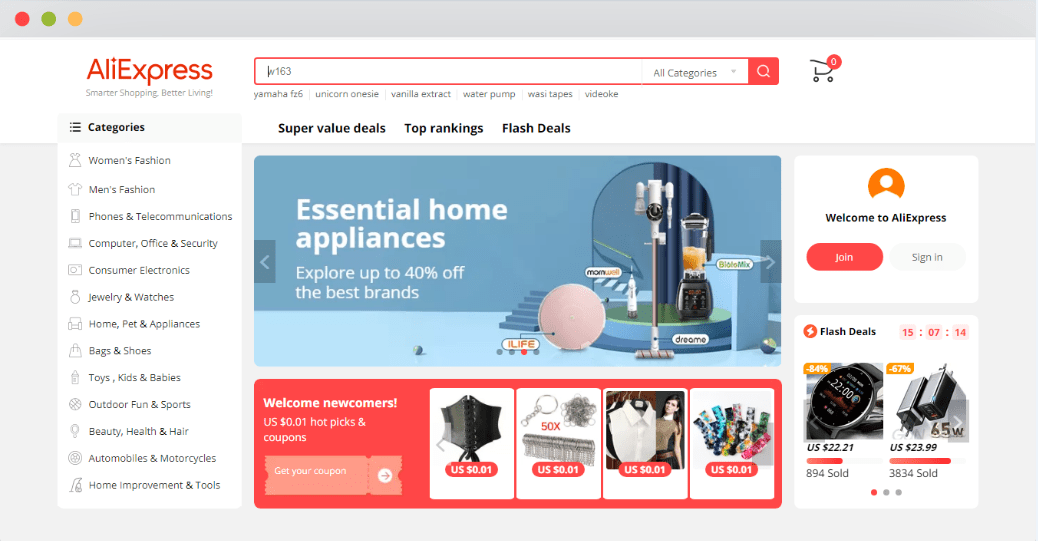 More importantly, AliExpress is a single platform where you can find thousands of dropshipping suppliers. You have the opportunity to compare what they have to offer and engage as many of them as you can manage to work with.
Multiple Individual Dropshipping Suppliers
Take, for instance, that your dropshipping store specializes in hats. As you look for suppliers you can choose to partner with different hat manufacturers that offer different styles of hats. This is, therefore, another way to dropship through multiple suppliers.
Dropshipping With Multiple Platforms
In this third option, you would be working with two or more different dropshipping platforms at the same time. For example, you could be registered on Printful and CJ Dropshipping. This is often an ideal solution when each platform has something unique to offer.
Should I Dropship With Multiple Suppliers?
Like any business decision, dropshipping with multiple suppliers has its pros and cons. It is also not a silver bullet solution for every dropshipping business. As such, it is best to analyze the needs of your business and then decide if it is a viable option for you.
Below are some key reasons that may necessitate working with multiple dropshipping suppliers.
The Need For Variety
The old saying is true; variety is truly the spice of life. Customers appreciate it when a store offers many product options that they can compare and choose from.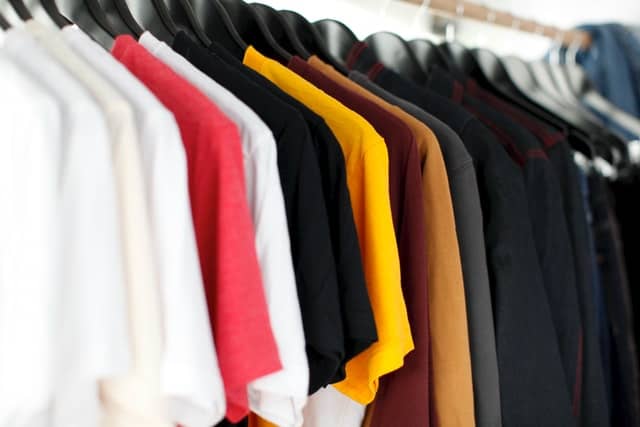 Plus, when your product offering is vast, more customers are more likely to find items that match their preferences. For example, if you dropship clothing, different manufacturers will likely offer diverse:
Sizing; standard and

plus size

Fabrics

Styles; oriental, casual, formal
Such diversity could help boost your sales and attract a wider scope of customers. However, rarely will you find a product manufacturer that offers such a wide array of product options. Consequently, it may be necessary to partner with more than one.
Inadequate Production Capacity
As your business grows, your sales will likely also increase. Your supplier's production capacity would thus need to be high enough to keep up with your orders. If not, delivery times may become longer and your customers may be inconvenienced.
If your supplier is not able to keep up with the supply demands of your business, it may be best to seek additional suppliers. More so in instances where your original supplier is dependable and you are unwilling to cut ties with them.
Limited Order Fulfillment Capabilities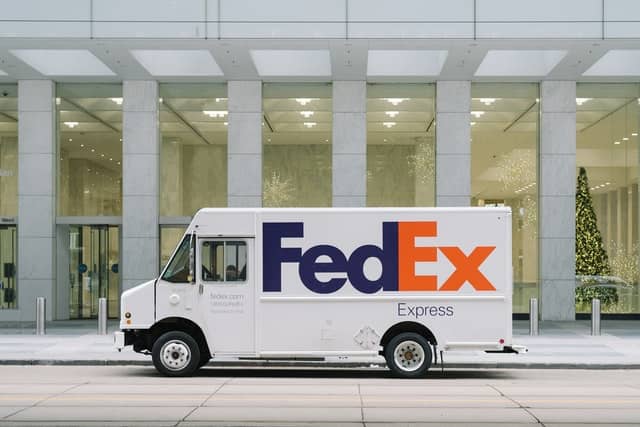 Part of scaling your dropshipping business may involve venturing into new markets. As you begin your expansion plan, you would have to consider if your supplier can keep up with such requirements.
This is because some suppliers have strict policies where they only fulfill orders within their home country. This would restrict your expansion plans and may require you to find a secondary dropshipping supplier that can offer international fulfillment.
The Scope of Services You Require
In the early stages, your business may only require basic fulfillment services. However, with time, the needs of your business may become more sophisticated. Seeking additional suppliers to cater to these needs may subsequently become inevitable.
Some services that may necessitate dropshipping partnerships with multiple suppliers include:
Print-on-demand services

Product sourcing
How to Manage Multiple Dropship Suppliers
Dropshipping with one supplier is a simple and direct process. For starters, all the products you list in your online store are from the same source. Therefore, you can easily manage and update inventory among other product details.
On the contrary, when you are dealing with multiple suppliers, you have to deal with multiple batches of inventory. You would have to:
Select the products to import to your store from different supplier platforms

Update inventory details of the products from different suppliers

Be able to identify the suppliers of the products in every order so that you process the order correctly
Even just reading it sounds like hard work, doesn't it? Except it doesn't have to be difficult and neither is it impossible. All you have to do is have an orderly system to make it easy for you to manage everything.
Let's discuss some management tips, shall we?
Agree on Working Terms With Your Supplier
Each supplier or manufacturer has a unique method of working with their dropshipper partners. Before you begin working with them, find out what their terms are. This could include specifics such as:
Do they offer dropshipping automation?

In what format will you receive inventory updates?

How often will you receive the updates?

How should you share or process orders for fulfillment?
Once you have these details, you can decide whether their terms would be favorable for you. If so, then you can proceed with the partnership well-informed on how to manage your operations.
Create an Inventory Spreadsheet
An inventory spreadsheet is a detailed list of the products you have imported from supplier platforms to your online store. It should contain inventory details of products from each of the suppliers you are working with. These details could include:
The product name

Description (color, size)

The number of available units

A unique item number
A unique item number is formally known as a stock-keeping unit (SKU). It is often found along the scannable bar code on a retail item. It is a unique identifier of that product.
As each manufacturer or supplier provides you with an inventory list, you will notice that their products have SKUs.
To make it easier for you to remember which SKU belongs to which supplier, try and personalize them as you input them into your inventory spreadsheet.
Take, for example, that Nordstrom and FashionTIY are your clothing suppliers. You could personalize one of their product SKUs as follows:
Original SKUs-

Nordstrom:

K6760SMF

, FashionTIY

KM5678TU

Personalized SKUs-

Nordstrom:

ND

K6760SMF,

FashionTIY

FT

KM5678TU
Note: Notice how the bolded prefixes show you which SKU belongs to which supplier.
Develop an Order Processing System
With your inventory list in place, you can easily begin handling orders. Nevertheless, that too will require some organisation to ensure that the right orders go to the right suppliers.
When you receive an order take note of the SKU. This will tell you which supplier to share the order with. Proceed to confirm the availability of the product in your inventory list and share the order with the supplier.
It is important to mention that you should quote the original SKU when sharing orders with suppliers. Personalized SKUs are only meant to help you identify products with ease.
Additionally, if a client has ordered different products from different suppliers, you will have to repeat the aforementioned process with each supplier.
Automate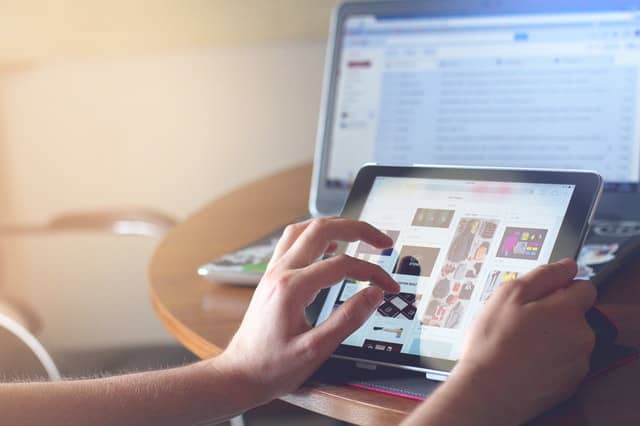 Automating your dropshipping processes saves you time because you would not have to do everything manually. It may also save you money by reducing errors.
So, how do you automate your dropshipping business?
There are 2 options; either you choose to work with dropshipping suppliers that offer automated dropshipping or install apps that will automate the processes for you.
Dropshipping suppliers that offer automation usually ask you to integrate your store with their platform. In some instances, you may only have access to such dropshipping automation if your store is on particular eCommerce platforms.
Once integrated, you would be able to:
Import products from their platform to your store

Receive regular inventory updates

Receive notifications when prices change

Automatically import orders from your store to their platform
On the other hand, if you opt to use third-party apps, keep in mind that most of them are designed to automate a single process. Inventory Source, for example, will simplify inventory management for you.
Take some time to identify which processes are weighing on you and compare apps to see which is best for your needs. Use the free trial periods provided by most of them to get a feel of what they have to offer.
Further, if you select different apps consider testing them at the same time. This will help you find out if they can work together without glitches.
How to Choose Multiple Dropship Suppliers
Choosing dropship suppliers requires discernment. One of the easiest ways to ensure you get it right is to begin by writing a checklist of the business goals you hope to achieve by partnering with more suppliers.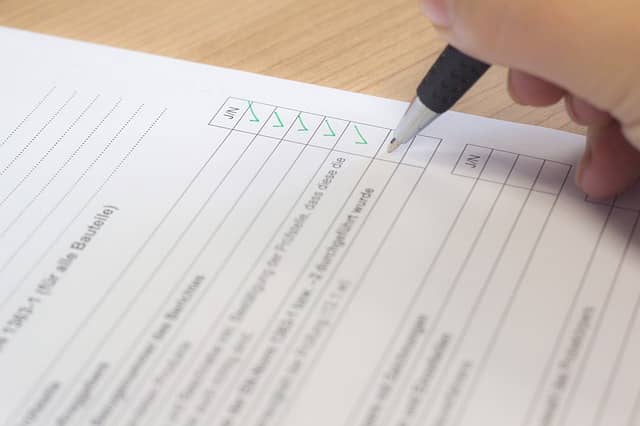 You could then use this checklist to narrow down your supplier options to only those that align with your goals. In addition to this, it may be gainful to also evaluate:
Value-addition
It would be counter-productive to end up with multiple dropship suppliers that mostly offer the same products and services. Aside from boosting your fulfillment capacity, they would not be adding much value to your business.
Instead, curate your suppliers in a way that each of them offers something unique to help your business grow. If one offers great discounts, the other could probably be a print-on-demand supplier or be adept at worldwide fulfillment.
Cost of Admission
How much will it cost you to find multiple suppliers? Are the subscriptions worth the cost of admission?
If your business has not yet begun to turn a steady and healthy profit, try not to get caught up in too many supplier platform subscriptions. Try one and wait to see if it boosts your sales before getting more if you need to.
Contractual Terms
Some suppliers and manufacturers have very specific contractual terms for their dropshipping partners. Such terms may bar you from listing products from certain competing suppliers in your store for as long as they are your supplier.
Some suppliers also impose:
Minimum Order Quantity (MOQ) restrictions

Tax and Business License requirements
If the contractual terms of one supplier will put you in conflict with other suppliers you may want to reconsider that partnership. Unless, of course, you are willing to adhere to the terms.
Additionally, if restrictions such as MOQ will interfere with your profits, give your business time to grow and engage the supplier when you are operating at a larger scale.
The Quality of Their Service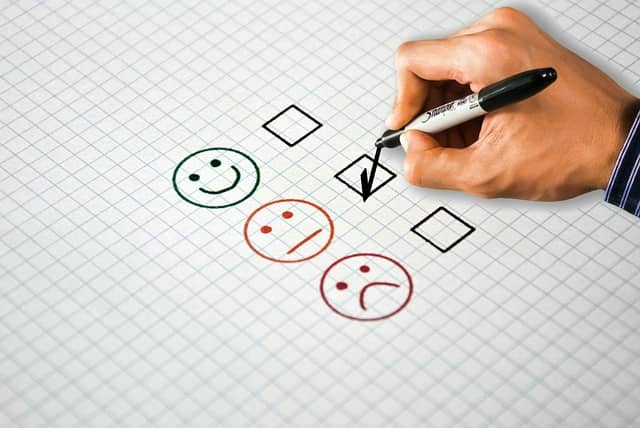 Your suppliers are somewhat like ambassadors for your business. The efficiency of their fulfillment service and the products they deliver can determine whether a customer will buy from your store ever again.
If the ratings and reviews you find about a supplier are all critical or negative, tread lightly. You could also order some sample products and evaluate the quality of their service before you commit.
How Many Dropshipping Suppliers Can I Have on Shopify?
Shopify allows you to have multiple suppliers with no restrictions. The platform also suggests and supports apps that you can use to run your dropshipping store when working with multiple suppliers.
How Do I Handle Shipping When Customers Order From Different Suppliers?
This is a common occurrence among dropship stores with multiple suppliers.
The main challenge is that each supplier has their own order processing and shipping methods. As a result, the packages may arrive at the client's door as separate packages on different days. Some buyers may find this inconvenient.
There are 2 ways that you could handle this:
1. Communicate With Your Customers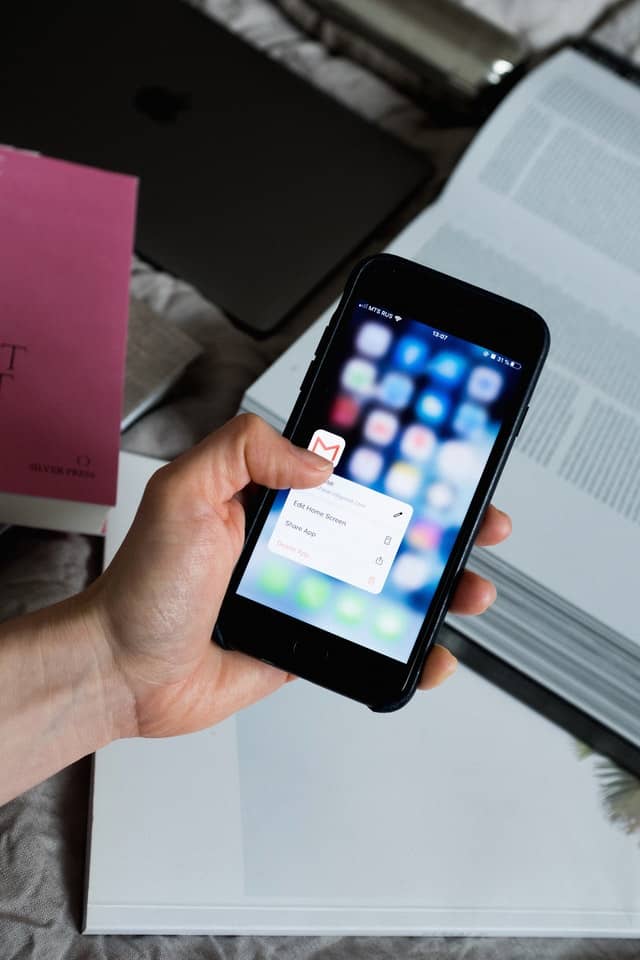 When you receive an order that includes products from multiple suppliers, reach out to the customer. Let them know that some of the products that they have ordered may be shipped slightly later than others.
You could also try and have a disclaimer in your online store that some orders may be processed faster than others.
2. Use a Warehousing Service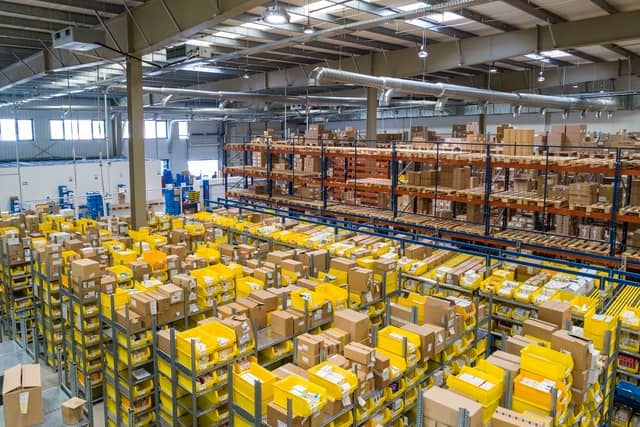 A warehousing service entails forwarding orders from different suppliers to one warehouse. You would then instruct the warehouse to ship the complete collated order to your customer.
Using this type of service may eat into your profits a little bit and could extend the wait time between the date of order and delivery. However, it will present your business as a well-organized venture.
Dropshipping One Supplier vs. Dropshipping Multiple Suppliers
To get a true picture of both these options, let us compare what each of them has to offer.
One Dropshipping Supplier
In this model, you would either be dropshipping via one individual supplier/manufacturer or a singular dropshipping company like CJ Dropshipping.
Pros:
It is very easy to manage inventory and other dropshipping transactions when dealing with only one dropshipping supplier

Orders processed by one supplier are packaged similarly and dispatched as one shipment; you do not have to worry about fulfillment via multiple suppliers

The products and services that your clients receive from one common supplier will be more standardized and you can easily address complaints.

Paying for a single supplier subscription is cheaper
Cons:
One supplier can only offer a limited scope of product varieties

As your business grows, one supplier may have a hard time keeping up unless they have a vast scale of operations
Multiple Dropshipping Suppliers
When dealing with more than one dropshipping supplier, you will likely face a mixed bag of fortunes.
Pros:
Multiple suppliers offer access to a rich and diverse product variety

You may be able to venture into new markets with multiple suppliers that have a wide fulfillment range

It may be easier to scale your business when you are working with suppliers that can fulfill large volume orders

Multiple suppliers ensure consistency in supply; if one is not able to fulfill an order, you can always reach out to the other
Cons:
Order deliveries from multiple suppliers can be inconveniencing to clients

Coordinating inventory, product listings, and other operational aspects can be difficult when you have many suppliers

It can be costly to maintain multiple supplier platform subscriptions
Is Dropshipping Multiple Suppliers Worth It?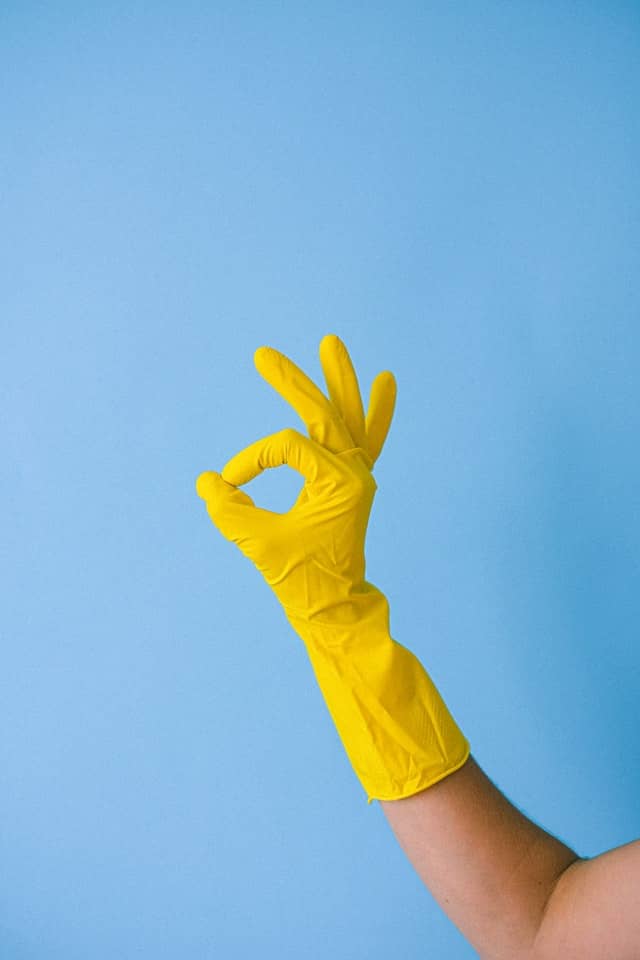 When it is properly implemented at the right time, dropshipping with multiple suppliers has enormous advantages. The trick is to wait until you have just enough experience in dropshipping and your business is profitable.
The additional skill and resources you will have gathered will make it easy to take on more suppliers.
However, you could also choose to work with a one-stop-shop dropshipping company. This type of dropshipping partnership gives you access to:
Products from multiple brands and manufacturers

Comprehensive dropshipping services including warehousing

A dedicated

dropshipping agent

to help you navigate any challenges or inquiries

Automated dropshipping solutions
In summation, working with a dropshipping company gives you all the benefits of working with multiple suppliers but without the stressful challenges.
Final Thoughts
Growth is a major indicator of a successful business. Nonetheless, you often have to take on calculated risks, like working with multiple dropshipping suppliers or a dropshipping company, to achieve it.
At NicheDropshipping, we offer all the dropshipping services you might need under one roof. We have also established cordial relationships with manufacturers to ensure we can source the best products for you at great rates.
Reach out to us today and let us provide you with all the support you need to grow your business.