Starting a dropshipping business requires you to have an idea of what products to sell or what niche to penetrate.
While it's convenient to have thousands of products to choose from, it can be quite difficult to find which products are worth exploring.
To help you save time, we've compiled a list of dropshipping ideas you should look into.
We'll also include the best product and market research tools, frequently asked questions, and an extra tip at the end of this article.
Interested in starting a dropshipping business? You'll definitely get a lot of good ideas from this list.
Let's get started!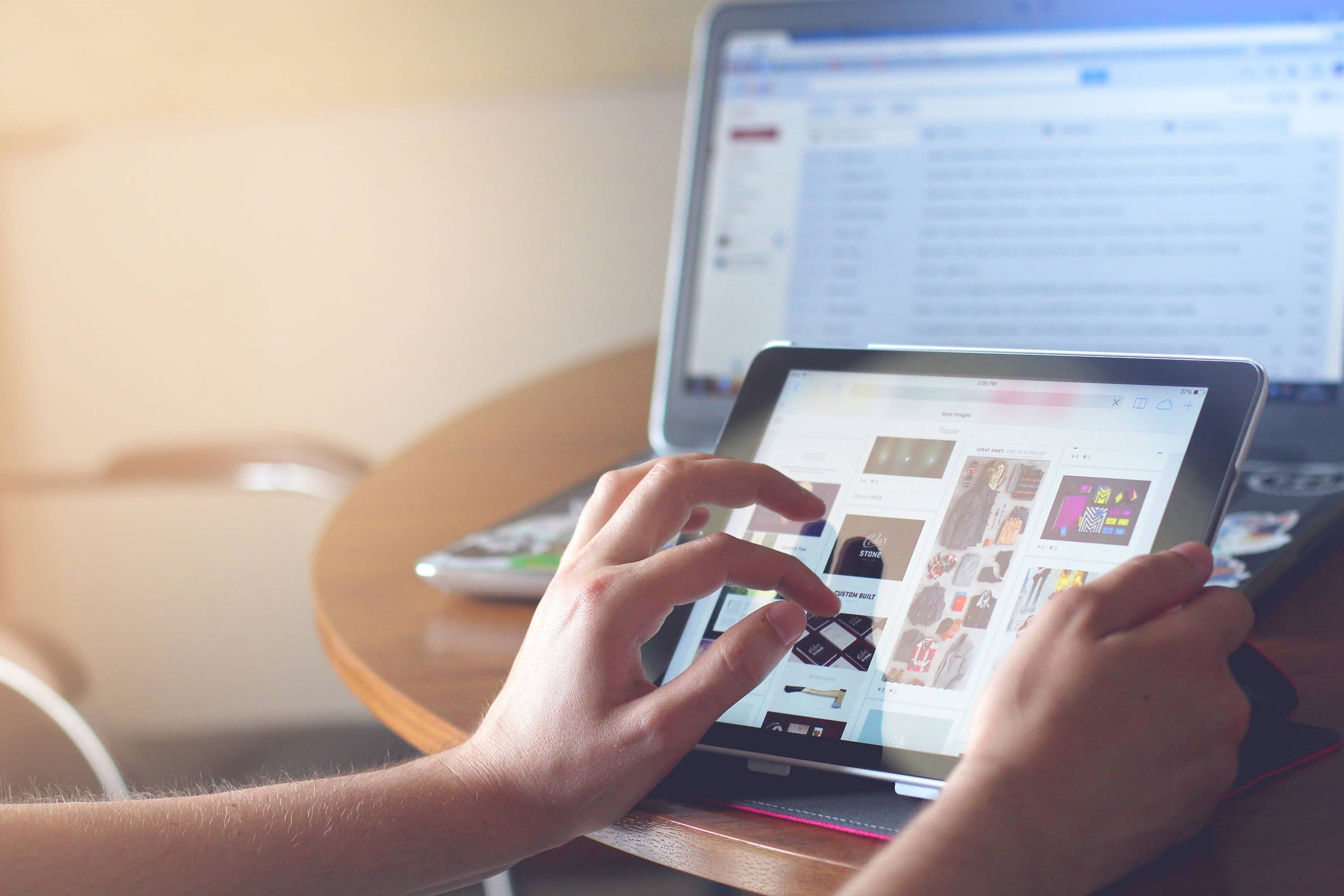 Top 3 Best Product and Market Research Tools for Dropshipping
Before we get started on dropshipping business ideas, let's first identify product and market research tools that will help you find more ideas in the future.
While it's convenient to already have a list of products in mind, nothing beats a dropshipper who does their own research. When used right, these tools can put you at the front of the race.
The best dropshipping business ideas aren't always out in the open, so it's best to get familiar with tools useful for finding the right products to sell at the right time.
If you're already using Google Trends for research, then you'll find product and market research tools even more detailed in their analyses.
Without further ado, here are tools that even pioneering dropshippers vouch for:
Ecomhunt
First up, we have Ecomhunt. It's one of the most popular product research tools among ecommerce businesses, and for good reason.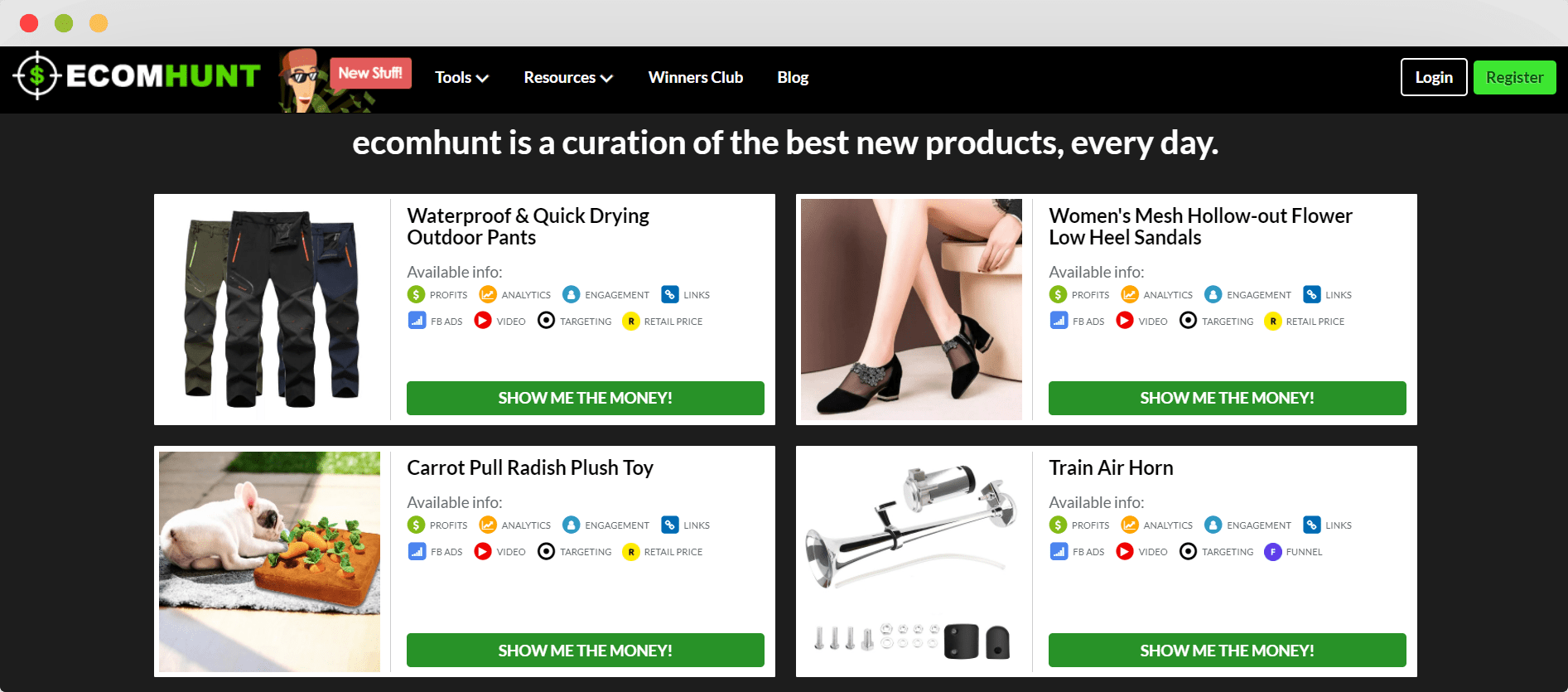 Ecomhunt curates new products every day, fulfilling their self-description. The people behind this website analyze the potential of each product and give detailed information on aspects that a dropshipper would find useful.
The website provides eight different kinds of information per product they put up on their website. Here's what you can see when you click on a product:
Profits
Analytics
Engagement
Links
FB Ads
Video
Targeting
Retail Price
The membership for this website is free, but you can get a lot more when you go for their pro membership. As a pro member, you have early access to new products before those who only have free membership.
Another advantage is that you get to access information for ad targeting which reduces the amount of time you spend on marketing, specifically on Facebook.
The website also has free guides, webinars, blogs, and materials that contain valuable information you may find useful for your dropshipping business.
If you're a beginner looking for an all-in-one product, this can be a great tool for you. Their pro plan is at $29/month.
Sell the Trend
Another popular product research tool is Sell the Trend. You've probably heard fellow dropshippers rave about the features of this product.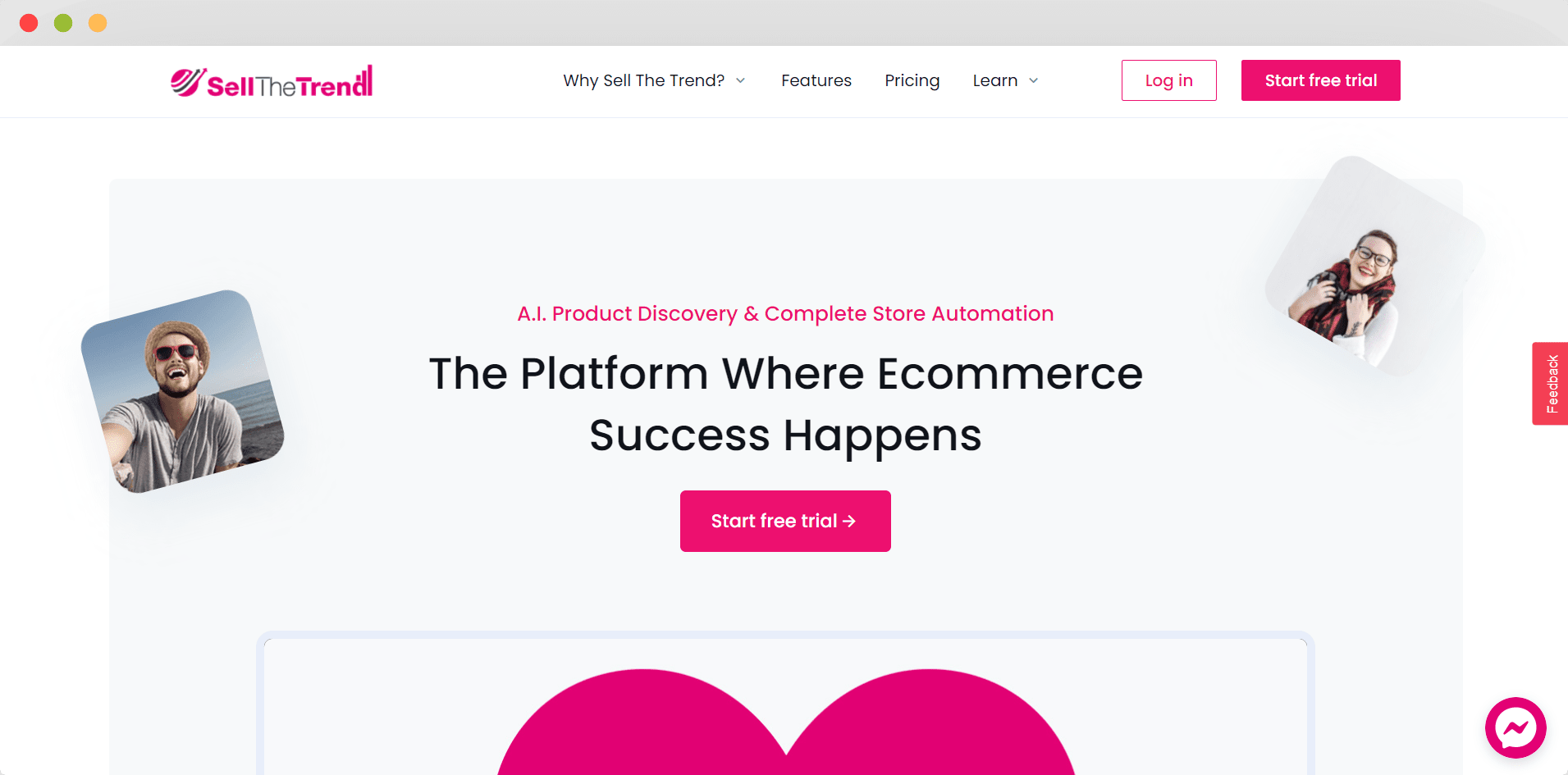 Using artificial intelligence, Sell the Trend helps dropshippers find trending products to sell. One of its main selling points is that it scans popular ecommerce stores like AliExpress, Amazon, and Shopify stores.
You can easily see current popular products without having to surf through the internet. On top of that, it has a dashboard called Nexus which displays easy-to-absorb information about these trending products.
Some of the information you can see include the following:
Number of stores selling the products
Number of orders
Product cost
Selling price
Profit margin
Sales
You can also promote your store through its incredible features.
Explorers
Pretty much the same with Nexus, this feature provides the top trending products across Facebook, Shopify, AliExpress, and Amazon.
Video Ad Creator
Creating your own ads can be a challenge. So, as a way to help out their users, Sell the Trend has an easy-to-use video creator that lets you create Facebook video ads using images from AliExpress.
Engagement Rating Calculator
No need to analyze ratings on your own. With this feature, you can see who among content creators in your area are the most suitable to promote your products. This calculator looks at creators on both Instagram and Twitter.
Facebook Audience Builder
Advertising on Facebook will now become easier as you get exciting ideas from the website's Facebook Audience builder. There are pre-selected categories to help you get started on targeting.
Training
If you want to understand how to maximize Sell the Trend, you can just browse through their training videos for tips and tricks.
You can subscribe to all of these features at $39.97 per month, or $32.97 per month if you pay annually.
AliExpress Dropshipping Center
AliExpress is a global marketplace launched by Alibaba in 2010. Customers can directly buy from manufacturers and distributors all over the world.
But what you should find particularly useful is its in-house product research tool, AliExpress Dropshipping Center. It's a free tool designed to help dropshippers find trending products on the platform.
Sometimes called the AliExpress Booster Program, the tool is constantly being updated to ensure everything is up-to-date.
To access this tool, you first need to have an AliExpress account. Don't worry, you can just simply sign up for free. Once you have an account, you also need to sign up for the tool.
With your AliExpress Dropshipping Center account, you can enjoy several features such as product search and product analysis.
Product Search
Their product search feature is divided into three tabs which are hot-selling products, image search, and sponsored products.
Some of the information you can see include price, the number of orders, and ratings for products.
If you want to find products under a certain dropshipping niche or a region, you can use the hot-selling products tab. If you have a picture of the product you want to sell, just simply upload it into the image search tab for quicker results.
Lastly, if you want to see products advertised by suppliers, just navigate to the sponsored products.
Product Analysis
The product analysis feature becomes useful for those who already have products in mind, but aren't sure whether they're making the right decision.
With this feature, you can analyze the number of orders, ratings, supplier reliability, and logistics reliability for the products you choose. You can even just paste the link of an AliExpress product you're interested in to quickly generate an analysis.
Top 14 Profitable Dropshipping Business Ideas
With product and market research tools out of the way, we're finally going to discuss profitable dropshipping business ideas you can explore.
You can also do your own research, but we've compiled a list for your convenience. These products are not enumerated according to preference and are based on the latest trends.
Here's what you can sell on your online store:
Yoga Mats
When the pandemic started last year, people were inclined to exercise at home. This included virtual yoga sessions, both for physical and mental health.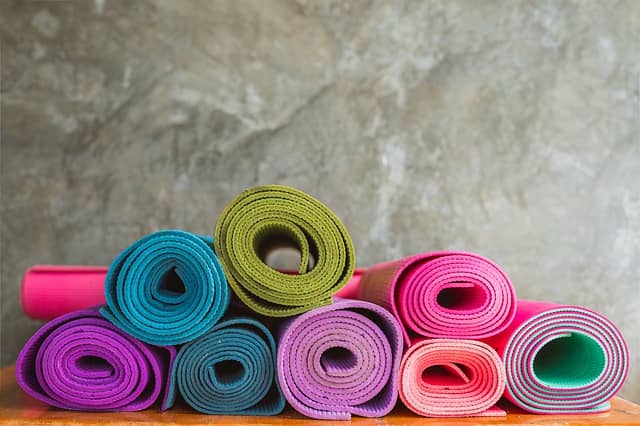 Even as we're easing out of the lockdowns, people are still inclined to purchase high-quality yoga mats to use inside and outside their homes.
It's not just because it's trendy, but also because people are becoming more conscious about their health and their overall fitness routine.
This market is still expected to grow by 7% and is estimated to reach $23.2 billion in 2026.
When adding yoga mats, don't just focus on the female population. Also, introduce mats that men can use.
Posture Correctors
Those working in front of their laptops often complain about back pains and having a bad posture. It's no surprise considering that office workers hunch over their desks for almost eight hours every day.
The popularity of these items grew during the pandemic because people didn't really have the best office equipment at home. With makeshift offices during lockdowns, postures were the least of their priorities.
Don't worry though, this product isn't just aimed at the workforce, it's also great for anybody who wants to actively correct their posture—proving to be a valuable product.
These products are also quite cheap with an average buying price of $10.
Lip Masks
Beauty trends come and go, but that shouldn't stop you from exploring the latest trends in this niche.
For so long, women were already interested in making their lips look luscious and Instagram-ready.
From plumping to putting on a trendy shade, this community is more than ready to get their hands on the next product that will make their lips look gorgeous.
The latest hot items to catch their eyes are lip masks.
These masks promise hydration and natural-looking lips without the needles and surgery. It sounds like a dream come true for those afraid of anything painful.
With the right branding and ingredients, you could sell these products at a luxury price earning a good profit margin.
Wireless Security Cameras
Security has always been a staple concern no matter where you are in the world.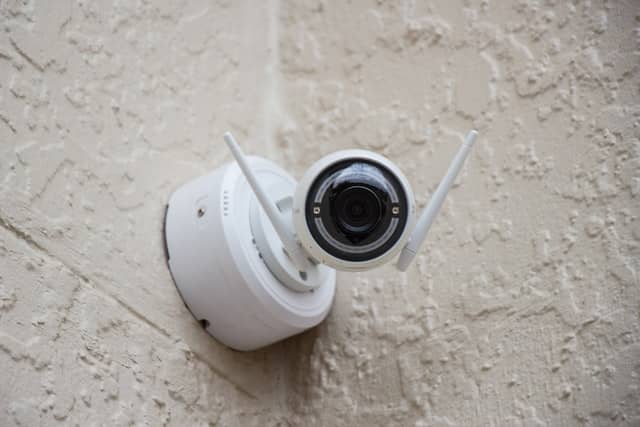 Thanks to technology, people can now secure their homes with security cameras. Consider tapping into this market since DIY home security is expected to grow in the next few years.
Home security is expected to grow up to $78.9 billion in 2025.
Innovation has also led to the creation of wireless cameras for an even sleeker finish. No more worrying about how to fix or hide wires, you can just simply buy yourself a wireless security camera.
Pet Beds
It's common to see pet owners spend a lot of money on their pets. In 2021 alone, Americans spent around $123.6 billion on pet products. 
This amount of money only proves that they have the money and the interest to purchase just about anything related to the convenience of their pets.
These people want to give the best to their pets, including having a soft, warm bed to sleep in. you might want to consider adding pet beds to the list of products you want to sell.
Make sure they are high-quality and warm for any house pets to sleep in.
Portable Electric Massager
Self-care has seen a lot of traction for the past few months, and what other way to take care of yourself than to get a massage.
But massage services can be expensive and are often a luxury you can't always afford. That's why people turn to portable electric massagers.
These massagers are a cost-effective option for those who want to get that relief without regularly spending a lot of money.
The price range for these products vary, but with the right marketing and good quality, it won't be hard to sell.
Phone Cases
In today's world, everybody has a phone, making it a huge market to tap into. But instead of focusing on selling phones, there's more potential in selling phone accessories—specifically phone cases.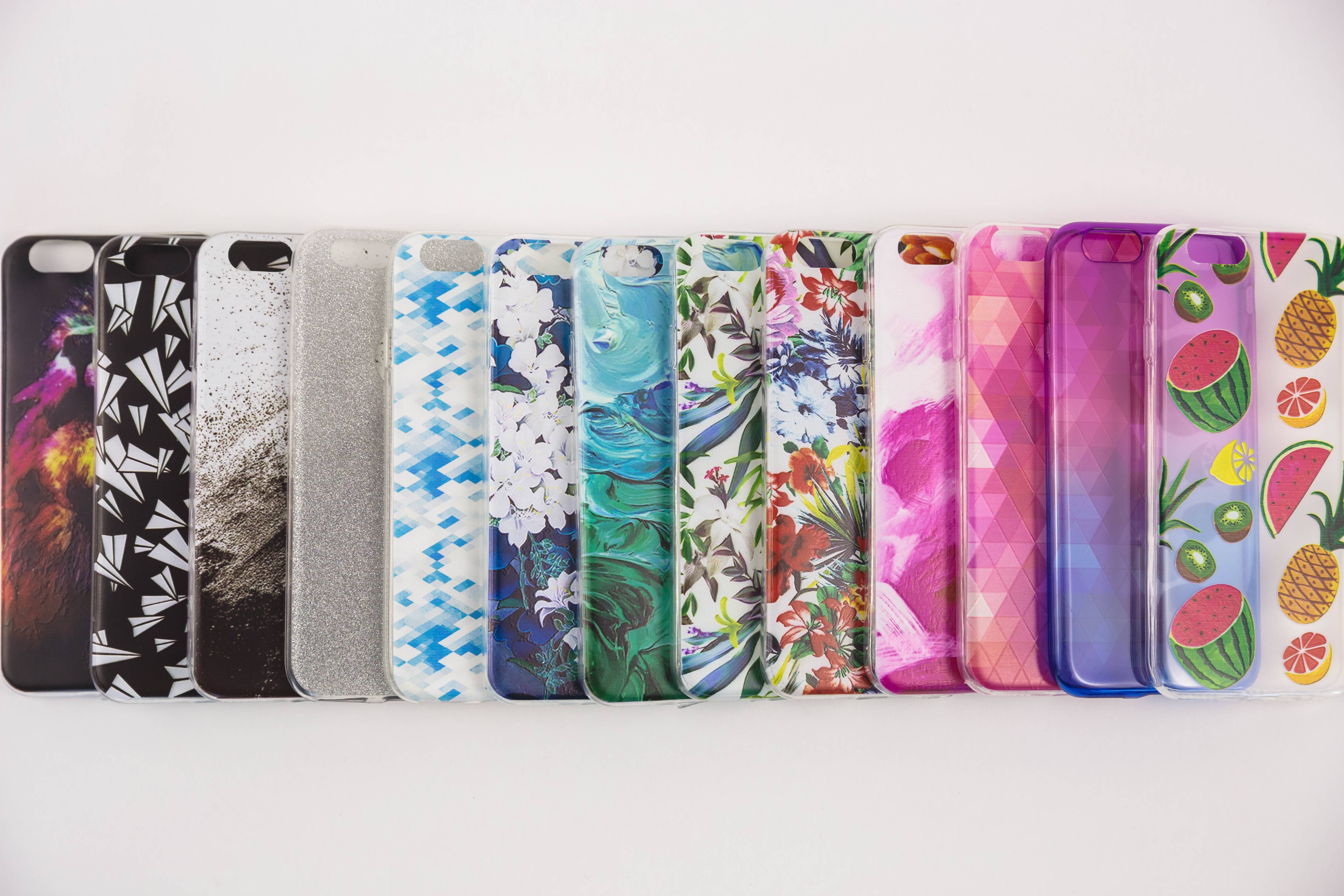 These phone cases are a great way to customize phones and people often buy them in variations.
Phone cases have also evolved from just being decorative pieces to multi-purpose items with cardholders, protection, and even wallets.
They're pretty cheap to source and easy to customize so you won't have to worry much about the money and effort to put into it.
Insulated Water Bottles
Insulated water bottles have been around for quite some time now. The popularity of these products has yet to plummet which is why it's still one of the best products to dropship.
People aren't just seeing the importance of drinking water regularly. They're also understanding the convenience of having a water bottle and the importance of using less plastic.
With multiple reasons to drive people to purchase their water bottles, it won't take much to advertise them.
The only thing you just need to look out for is product design. Your chosen product's aesthetic can make it a hot-selling product.
Workout Clothes
Just like yoga mats, people are now more conscious about their health.
They're incorporating fitness into their daily routines and clothes are just some of the items to complement their newfound habit.
You might think it's pretty hard to market, but find the right design and target the right customers. Workout clothes are always a hit, especially if you have a high-quality and aesthetically-pleasing product.
From sports bras to multi-purpose leggings, these clothes are also the perfect items for an athleisure outfit that's also popular nowadays.
Smart Watches
With yoga mats and workout clothes mentioned above, how can we forget about smartwatches?
These devices prove to be useful and convenient when tracking steps, heartbeat, and even just a device to check recent notifications.
Well, the features depend on the model but it's still a pretty useful item to have.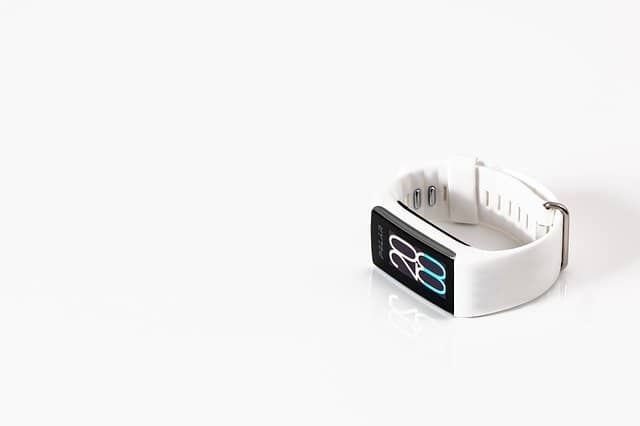 Smartwatches aren't necessarily just for those interested in fitness, which is why it's a great item to market to the general population.
Wearable devices, the niche of smartwatches, are expected to grow up to $29 billion in 2022.
Wireless Headphones
What used to be just really popular among gamers and music lovers has now taken over the globe. The work-from-home setup has put wireless headphones in the top items to purchase and the hype is not dying anytime soon.
As a wireless device, it's even more appealing to those who want less clutter for aesthetic and convenience.
However, let's not limit its use to corporate activities. It can also be used for working out in the gym, running in the park, or even just a day at the beach.
Baby Carriers
Approximately 140 million babies are born each year. This number tells you just how many parents will look for baby products by the time their kids are born.
The size of this market should be enough to entice you to be a part of it and sell baby carriers.
These carriers are useful for parents who want to keep their kids safe when moving around. There are actually different types of carriers, not just the ones you see in cars.
Slings, wraps, and soft-structured carriers are just some of the common ones in the market.
Diffusers
Who doesn't want to come home to a house that smells clean and fresh?
Now that people stay at home more often, it's predictable to see them improve their homes. This includes making it smell nice and odor-free.
Some of the items that do this trick are diffusers. These items allow you to choose a scent that will immediately make your house smell good.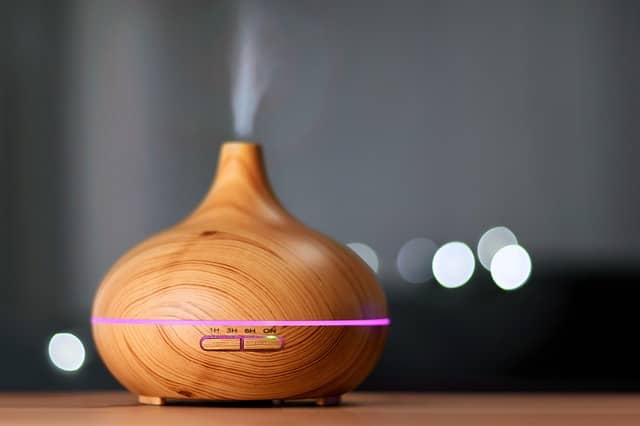 Diffusers are also quite affordable and safer compared to purchasing scented candles.
Canvas Bags
More than just being an eco-friendly option every time you go grocery shopping, canvas bags have also become a staple in the fashion community.
It's no longer just about going for less plastic, it's also being more relaxed and comfortable in your current outfit. Canvas bags are also quite gender-neutral, widening your current target market.
These items are easy to customize and come in different sizes. For as long as you choose the high-quality materials as well.
Frequently Asked Questions about Dropshipping Business Ideas
How to Find Dropshipping Business Opportunities?
The best way to find business dropshipping business opportunities is to do your own research regularly.
Don't wait to discover trends in mainstream media. Instead, use the product and market research tools we've recommended above to check what are the current trends and products customers are looking into.
You can also explore Google Trends as a tool to see what people are looking up. This may require more analysis than the ones we've recommended but being well-rounded in your research will pay off, especially if you're one of the first people to catch rising trends.
So, make research a habit and see how this habit will put you ahead.
How to Choose Dropshipping Products?
Just because a product is trending doesn't mean you should add it to your store. Sometimes, less is definitely more.
At this point, you should know how to choose the right dropshipping products to add to your store. We've already provided the top three tool research tools above.
Now, let's focus on the factors you should consider when choosing. These factors are as follows:
Price
Profit Margin
Competition
Product Characteristics
First, you should consider the price of the products. With the recent pandemic, people might be sensitive to spending.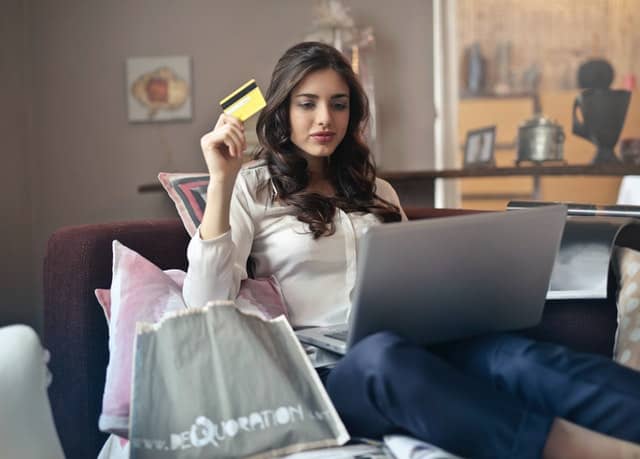 This, in turn, requires you to check the profit margin. When choosing products, make sure you get a good profit margin without making your products unreasonably priced.
Competition is also a factor worth considering. Don't be scared to have a lot of competition if you have a solid marketing strategy in place. But just remember that you would need to make yourself stand out and be the store of choice.
Lastly, consider the characteristics of the product. Opt-out of fragile products that require more care when delivered, unless you're able to offer that much care for the product.
You should also consider the size of the product and whether it would be easy to ship. The easier the product is to ship, the more product options you might have.
Extra Tip: How to Find Reliable Dropshipping Suppliers
Having great products in your online store is not the only component for a successful ecommerce business. You also need to have reliable suppliers to deliver high-quality products on time.
But looking for trustworthy suppliers is as much of a challenge as finding the right products to add. History, ratings, and even delivery times are just some of the criteria you need to consider when choosing your business partners.
This may sound like another round of research and long hours, but it's best to start great than risk having to lose your business because of the incompetence of unreliable suppliers.
And before you even get tired, we've already come up with a guide on how to find the best ones on the internet. You don't have to follow this guide down to every word. Just find what works best for you and your business.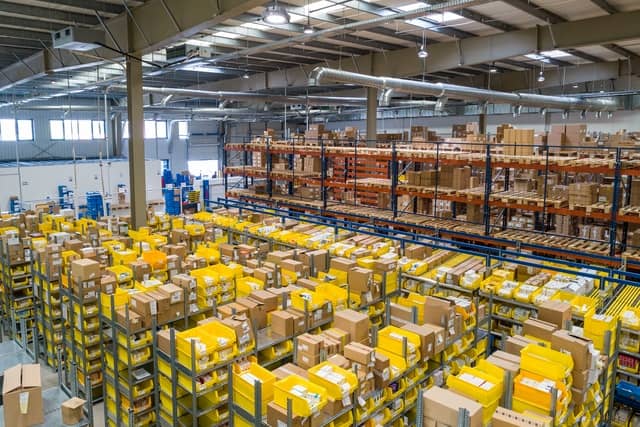 Here's how you can find reliable dropshipping suppliers:
Check If They Have Certain Attributes
As much as possible, you want to establish a long-term partnership with your suppliers. That's why they must have the following attributes:
Reliable Website
Given that most dropshippers find and contact their suppliers online, it's always a good sign when a supplier has a reliable and functioning website.
They know that it's an important factor to have a website that's easy to navigate and provides relevant information for dropshippers.
You want to stay away from websites that don't have much information or look outdated.
And while not all websites will meet your aesthetic standards, they at least must have features such as real-time inventory, a search bar, and an organized product dashboard or catalog.
Dedicated Representatives
Whether for sales or customer support, they need to have representatives who are available either via email or phone and can provide answers when faced with common questions.
These representatives will be helpful during times you need human input immediately. This also reflects that the supplier cares about their customers enough to invest in dedicated representatives to answer calls or emails.
Strategic Location
Customers are fairly particular about delivery times and would want to receive their orders as soon as possible.
With that, you should find a supplier that can deliver your orders between two to seven business days, at most. Any longer than that might result in countless follow-up emails or calls from customers.
To meet this requirement, look for a supplier in a strategic location. For example, if you're looking to target customers in the United States, it's best to find suppliers within that country as well.
Explore Trade Shows
Advertising isn't really a supplier's strongest suit. After all, it's the dropshippers who tend to single them out from the crowd.
However, some reliable suppliers tend to attend trade shows where they showcase their latest products. Considering the current protocols, they might even have these shows online.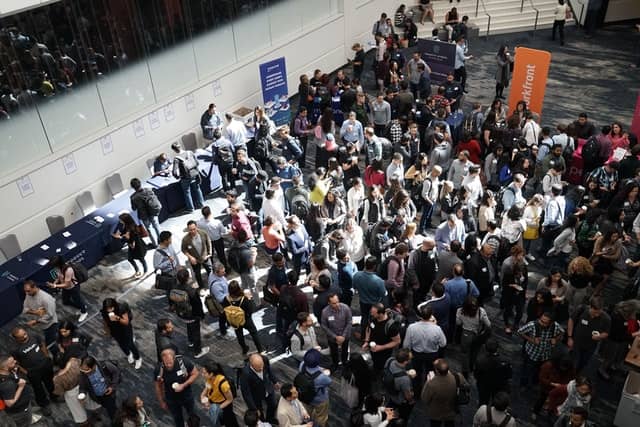 Explore trade shows within your niche or your region and take note of suppliers and their products.
To find trade shows, you can Google trade shows in your niche and country by simply typing "niche + trade show + country". Below is a sample Google search for your reference.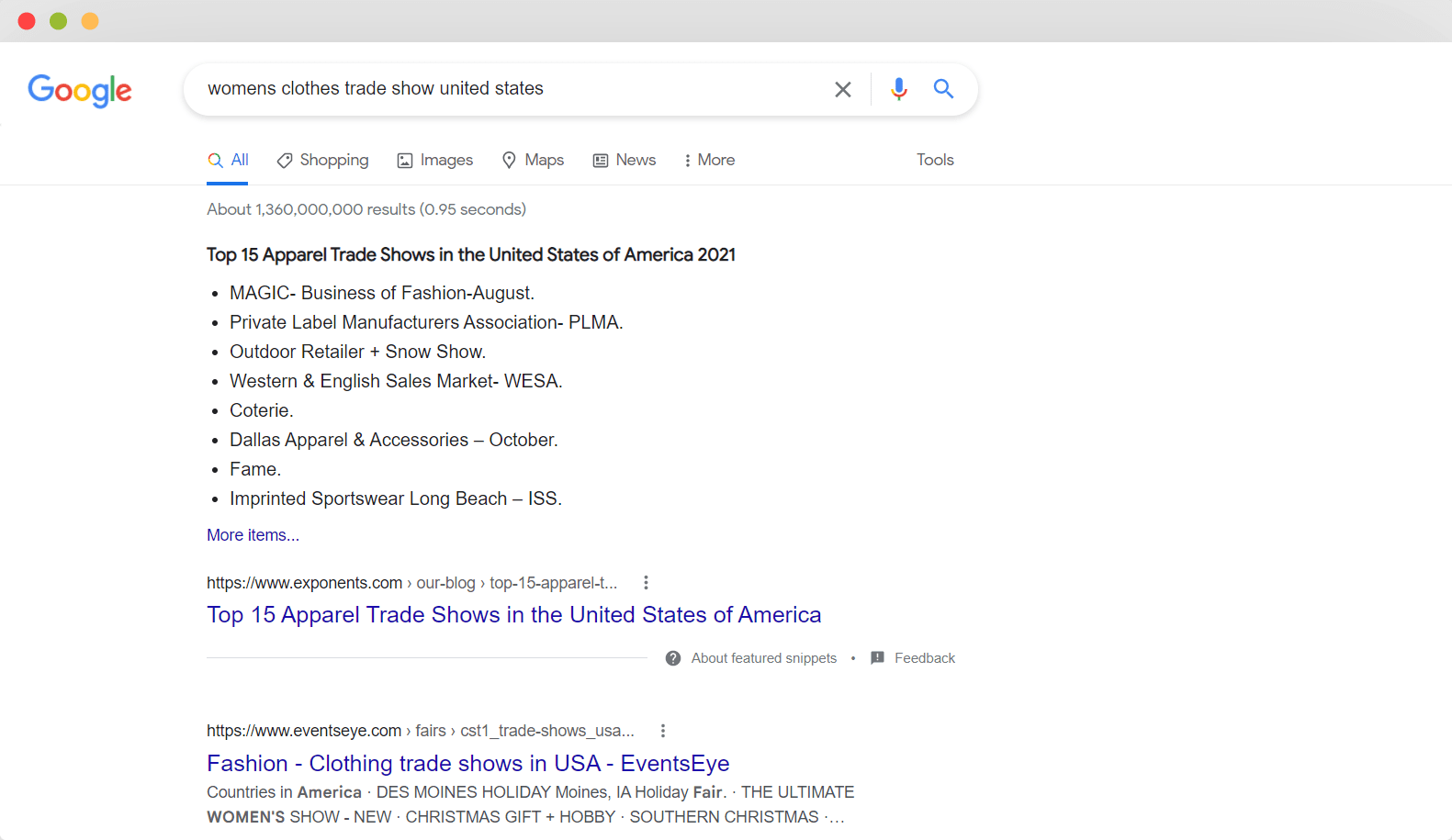 Order Actual Products
The only way for you to see actual quality and service is to order the very products you want to sell.
A firsthand experience will be the best way to see what your customers will experience—from ordering to receiving your products.
You can evaluate the time it takes for the products to be delivered, the packaging quality, and the product quality. Your experience will also determine whether you've partnered with a reliable supplier or not.
Just make sure you're not biased and evaluate the entire process as objectively as you can.
You can also have your friends and family from different regions order just to see if the service or product quality changes. Of course, this will entail costs, but consider this as an investment for your business.
Final Thoughts
More often than not, it's more difficult to come up with the idea of what to sell in your dropshipping store. This makes product and market research tools useful and effective in finding the right products and reducing the risk of a flop.
In the article above, we've given a great list of dropshipping business ideas along with tips on how to find the right products and suppliers.
You can easily do all of these with patience, time, and effort. If you're ever interested in finding the right suppliers with ease, feel free to contact us and we'll gladly find you the best ones within reach.