If you thought car enthusiasts are dedicated to their toys, you have not met a pet lover. Pet parents, as they are now called, will go to great lengths to keep their pet babies comfortable and happy.
As a pet product dropshipper, your job is thus well cut-out for you. If you can supply the products that pet parents need to care for their beloved, the profits of the pet world will be yours to have.
So, with that promise in hand, where do you find the right pet product suppliers?
We figured you would ask that and took the time to curate a list of top dropshipping suppliers with stellar services and winning pet products.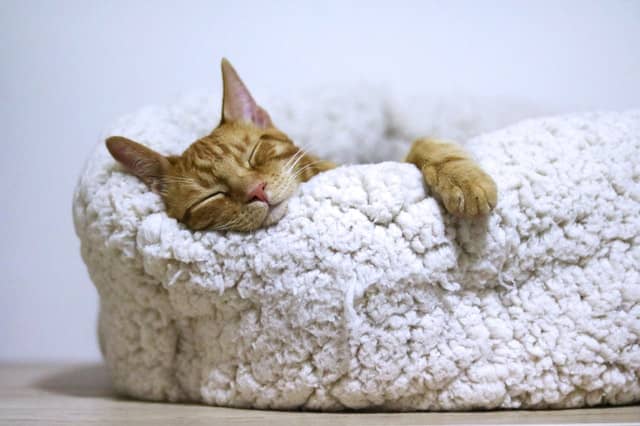 NicheDropshipping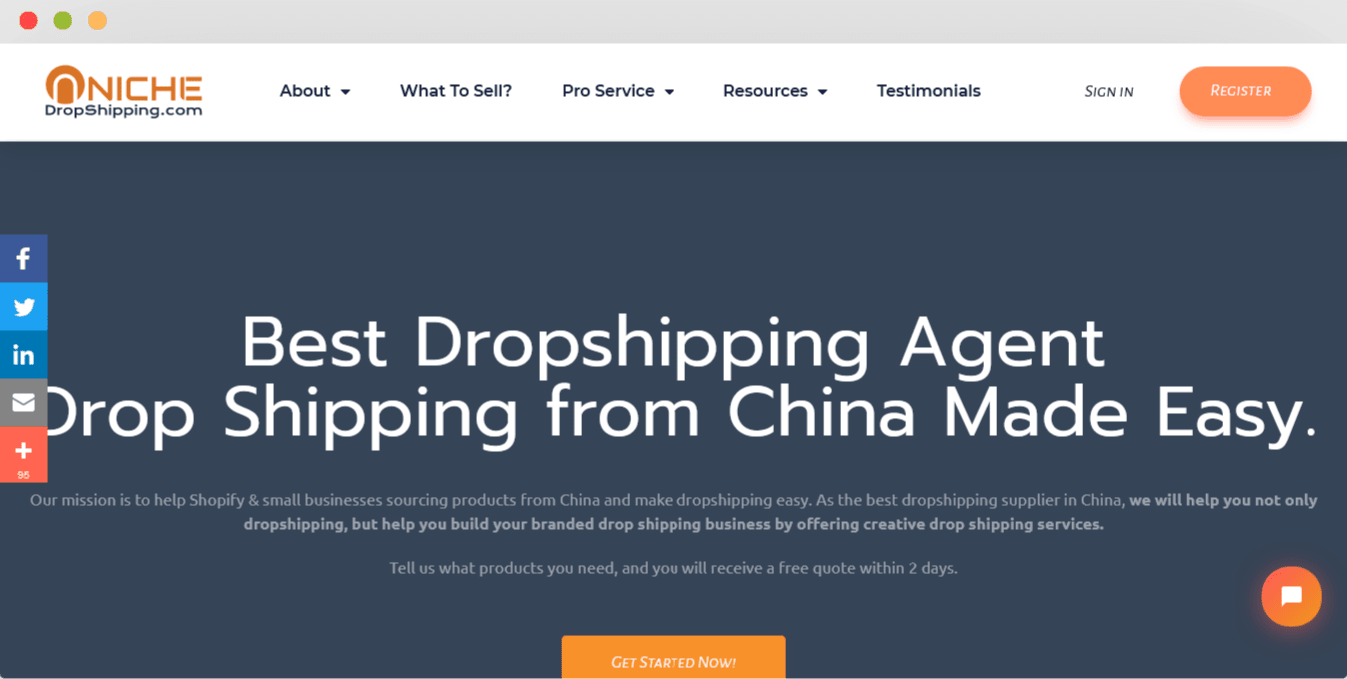 Consider this, a dropshipping supplier that offers you hundreds of different pet products and all-inclusive dropshipping services. This is exactly what you get when you choose NicheDropshipping as your pet supplier.
NicheDropshipping is a dropshipping company based in China. It offers you access to countless pet products and ensures that each product is in top condition before it is packaged and shipped to you.
Do you anticipate any bulk of custom orders? Not to worry. Your dedicated dropshipping agent will source the products and make bulk purchases on your behalf. Better still, they can also negotiate directly with manufacturers to get you the best possible prices.
The best part is that there are no extra fees involved. Registering your account and authenticating your dropshipping store on the NicheDropshipping platform is free.
Once you complete these setup steps, you can proceed to sync your pet product listing with those on the platform. At that point, all will be set to have your dropshipping orders fulfilled.
On shipping, NicheDropshipping offers worldwide fulfillment from any of its warehouses including two in the USA. In-store pet product orders are dispatched on the same day while bulk orders and products that require sourcing are sent out in 2 to 5 days.
With NicheDropshipping as your pet product supplier, you would additionally have access to private labeling, white labeling, brand packaging, and warehousing services.
Essential Pet Products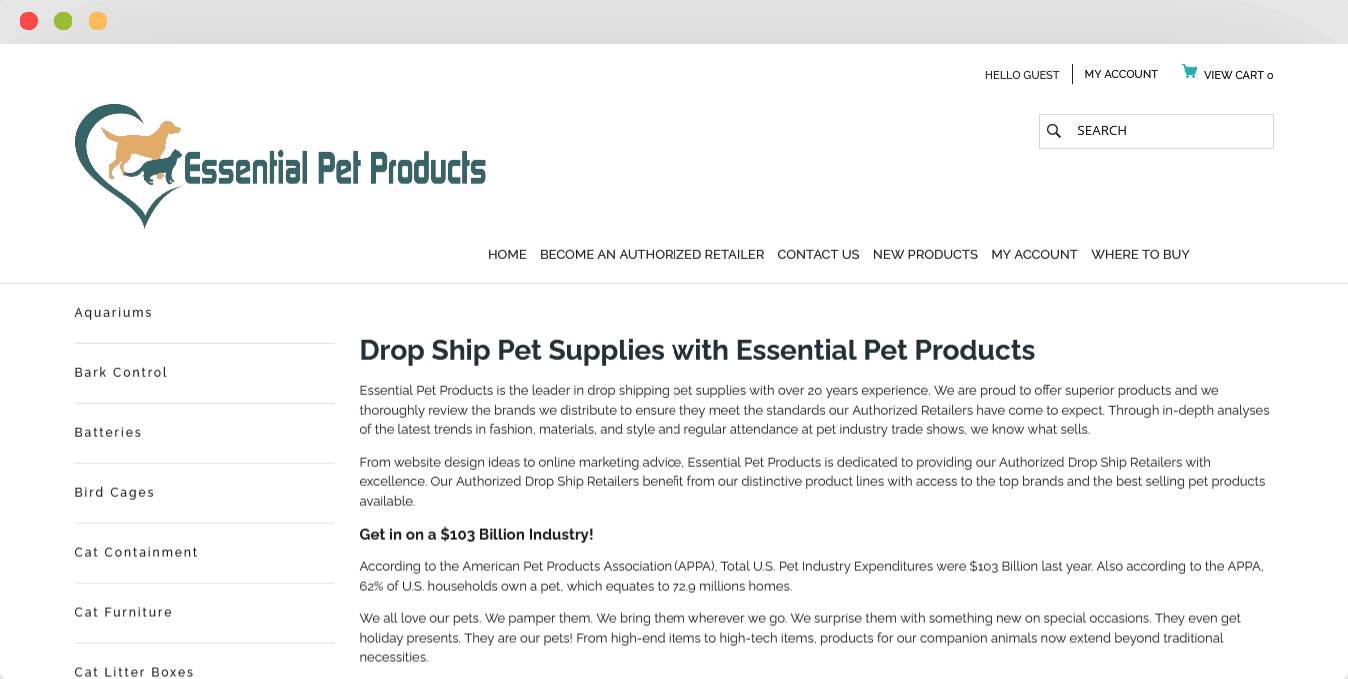 Essential Pet Products is a pet product company located in Florida, USA. Its product catalog comprises a rich variety of pet products including care products for cats, dogs, birds, rabbits, and lots more.
Dropshipping is not a new concept to this pet products supplier. They have an established system where you can set up an account and apply to become an authorized dropshipper.
The challenge, however, is that your dropshipping business would have to be registered either in the USA or in Canada. Your target clientele also has to be limited to the same region.
Aside from that, the rest of the setup process is straightforward. There are no registration fees and you would only be billed for products and shipping per order. As a dropshipper, you would also enjoy the privilege of wholesale pricing.
In terms of support, Essential Pet Products offers dropshippers a product data feed to make it easy to upload product listings onto your store. It includes images, product descriptions, and the number of product units that are available.
Pet Stores USA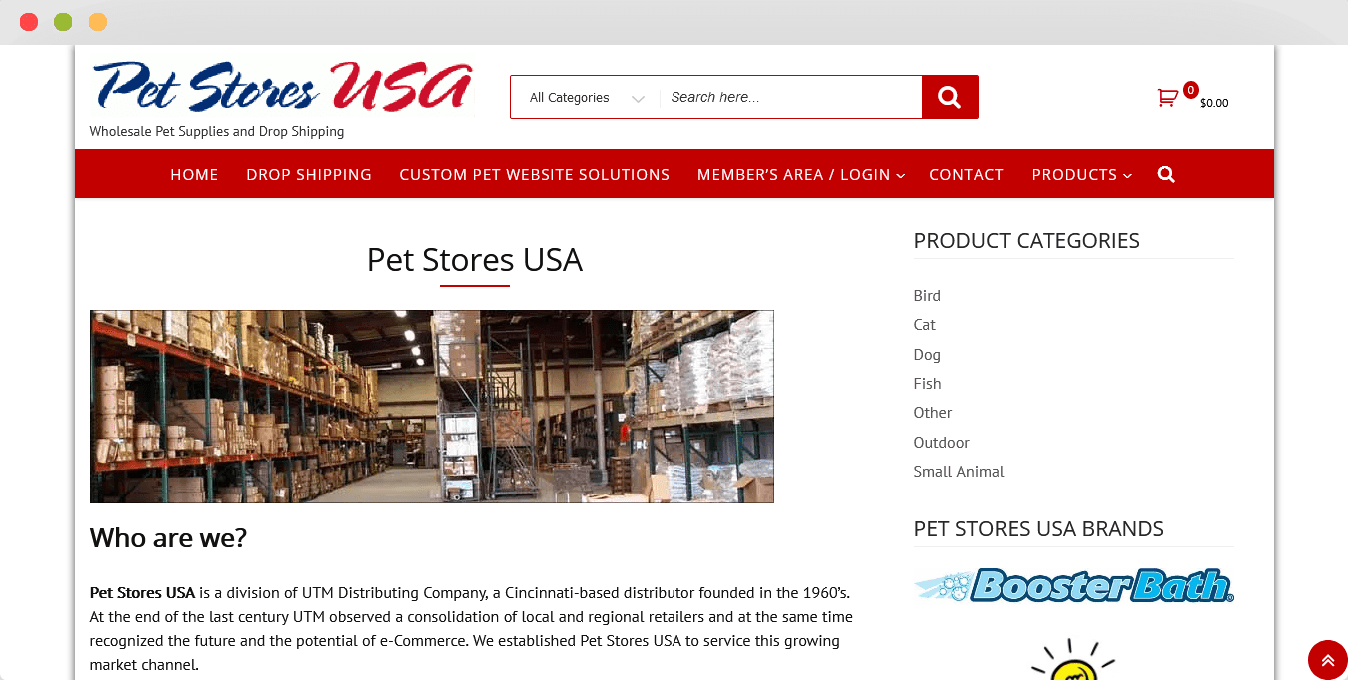 Pet Stores USA offers not just one brand of pet products but a whole bouquet of them. How? Well, it has partnered with over 2500 pet product brands and stocks a wide combination of their products.
The great part about this is that, as a dropshipper, you can offer your clients a broad selection of solutions to choose from without having to engage multiple suppliers. Some of the brands carried by this supplier include:
Bearbear
WiseWire
Booster Bath
To sign up you would need to first reach out to the company. A representative will then be assigned to you to help you complete the process.
Upon confirmation, you will have access to a wholesale platform where you can share orders from your store for fulfillment. You can also import goods to your store's product listing from a comprehensive product spreadsheet that will be provided to you.
Mirage Pet Products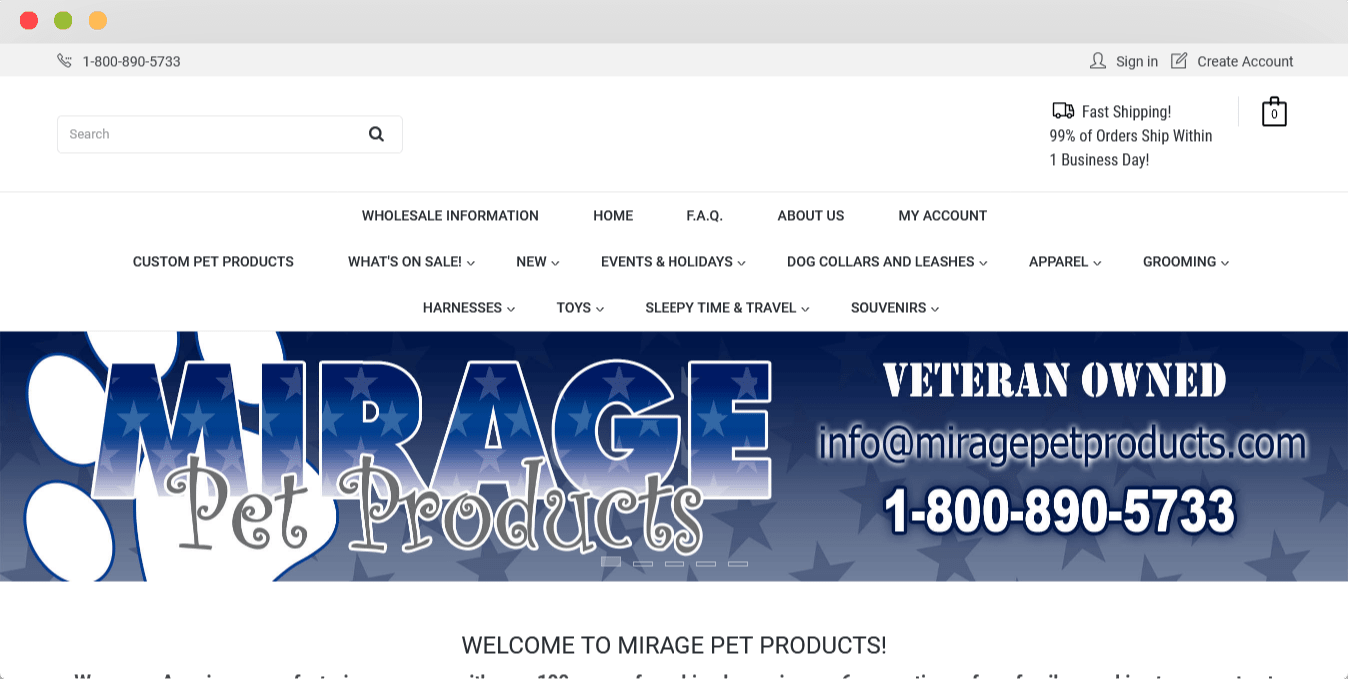 Mirage Pet Products is a veteran brand in the pet industry. This American pet product brand has been in the pet care industry for a century.
The company factory in Southwest Missouri produces pet apparel, grooming supplies, toys, and even pet travel equipment. It also takes orders for custom pet products.
Registering as a Mirage Pet Products drop shopper requires you to set up an account stating your store name. You should also mention that you would like to drop ship the company's products.
Your store will be vetted and if approved you can list Mirage products either manually or using services from their automation partner. You will not be billed any dropshipping fees except the cost of products and flat rate shipping.
This supplier fulfills both local USA orders and overseas orders.
Petdropshipper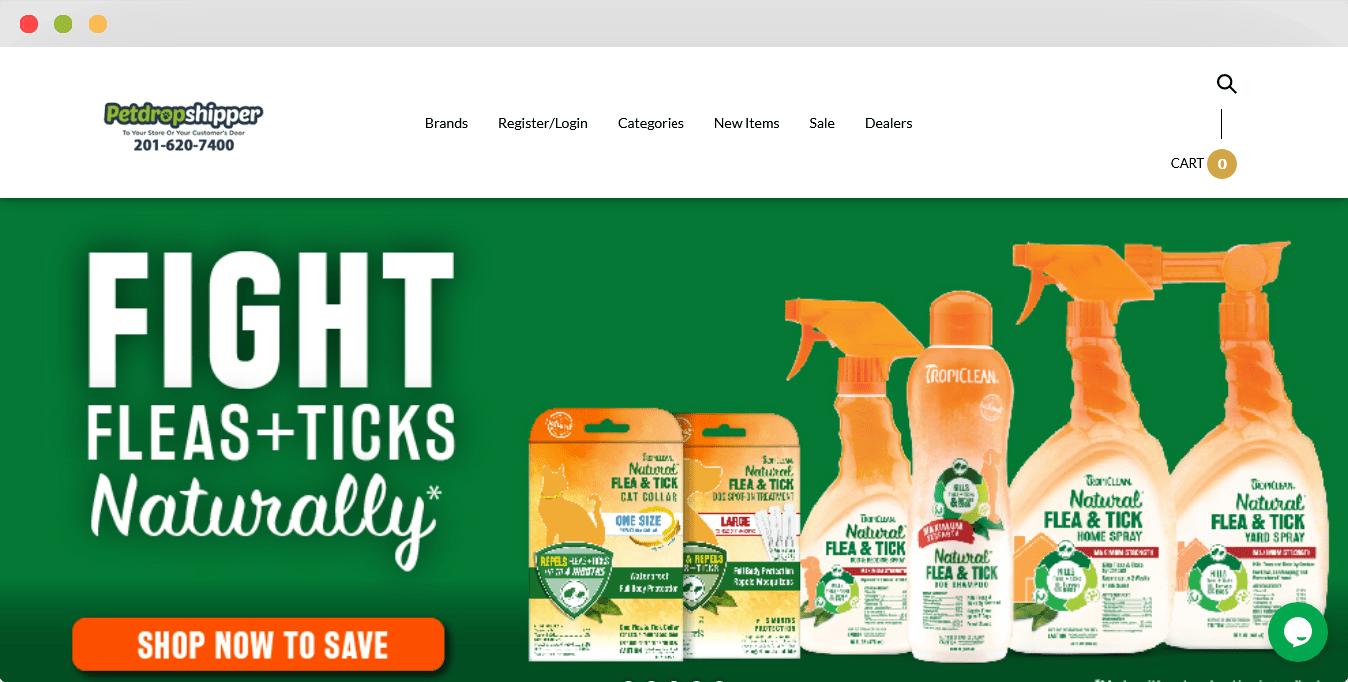 Petdropshipper does the hard work so that you do not have to. This supplier carries pet products from different brands and constantly updates its stock. The food and non-food products listed cater to reptiles, farm pets, fish, small animals, and house pets.
When you partner with them as your dropshipping pet product supplier, you get access to list any of the products on your dropshipping store. Petdropshipper would then fulfill orders from your store on your behalf.
Your dropshipping store will have to be evaluated before approval. However, there are no dropship fees and you will enjoy services such as:
A regularly updated inventory list
Estimate shipping costs for different products
A CSV file with product images and data
Automated dropshipping through the Petdropshipper integration program, comes at an extra cost.
TopDawg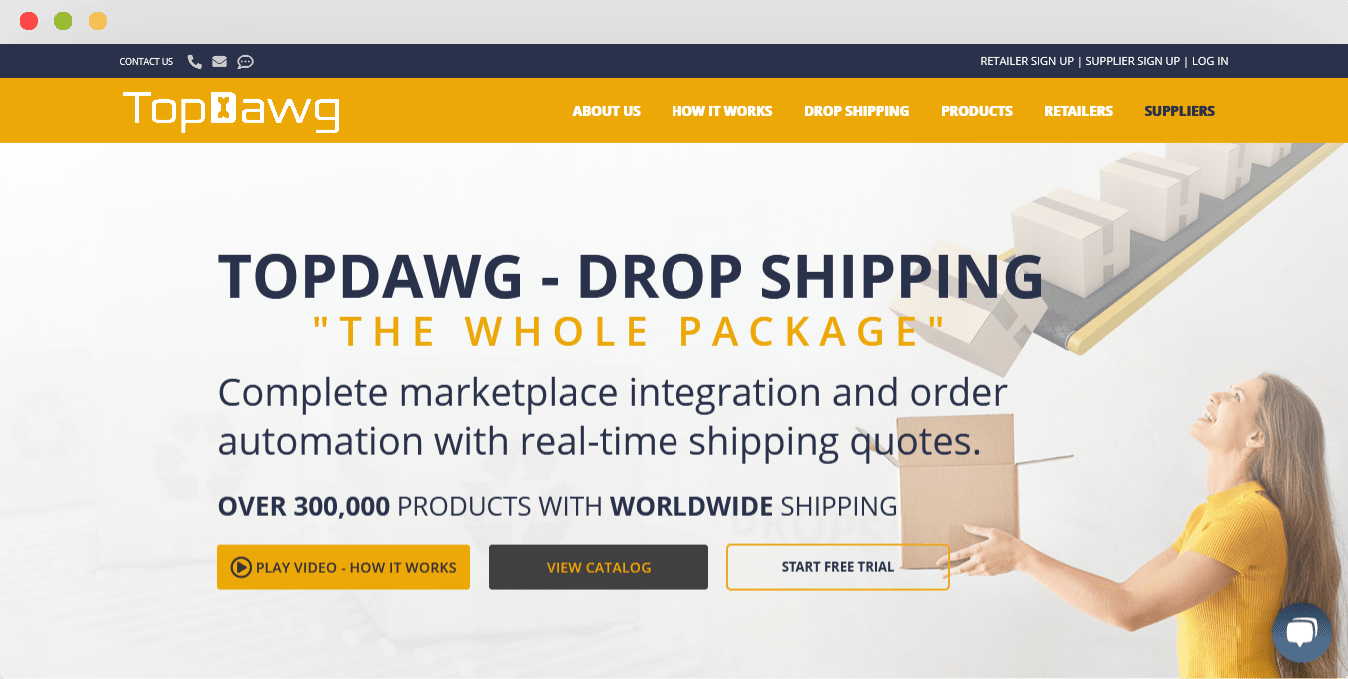 Contrary to its cool name, TopDawg does not only focus on dog pet supplies. In fact, it is a dropshipping company that offers quite a broad selection of pet products and other commodities.
This USA-based supplier offers:
Pet clothes
Leashes, harnesses, and other accessories
Pet food and treats
The dropshipping membership comes at a fee depending on the plan that you choose. The costs range from $19 to $249. There is a 14 day trial period to help you get a lay of the land before you commit.
All packages enjoy unlimited orders and worldwide shipping. Product prices are also set at wholesale rates to allow you to make a profit.
Gor Pets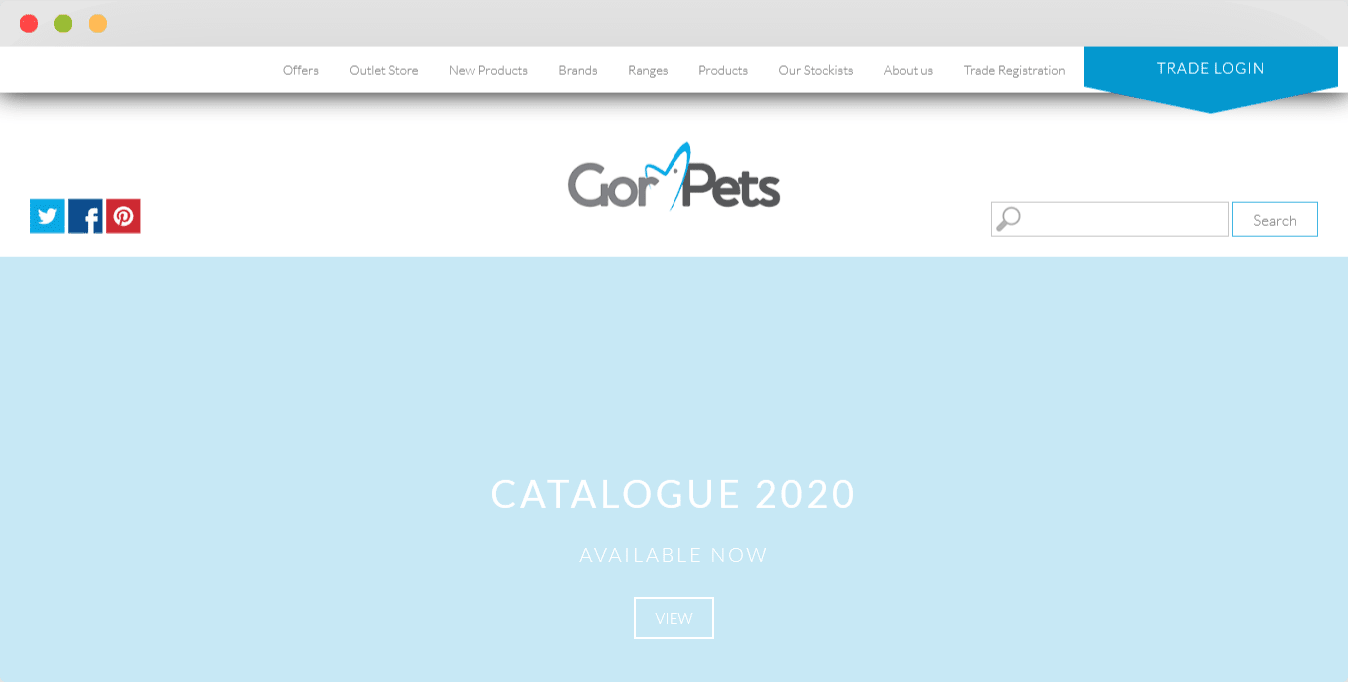 Gor Pets is a UK-based pet products supplier located in West Bromwich. It stocks treats, coats, bedding, training accessories, and many more pet care requirements.
In a unique twist, this company stocks its own products and more from an affiliate brand named Kong. It prides itself in providing top-quality and comfortable pet products.
The Gor Pets dropshipping program is open to drop shippers within and outside the UK. Simply fill in the registration form and the company will take it up from there.
Gor Pets dropshippers enjoy benefits such as worldwide shipping, credit facilities, and no MOQ restrictions.
Pet Supply UK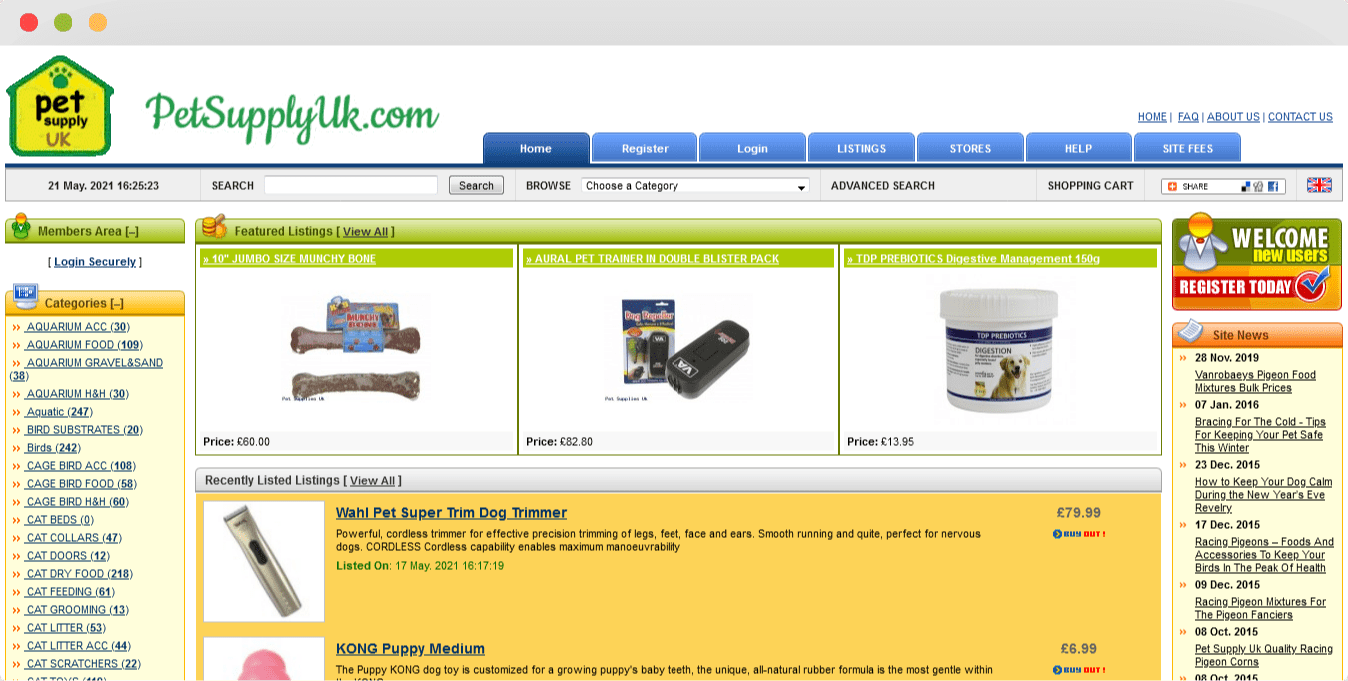 When it comes to stocking pet products, Pet Supply UK carries an impressive variety. Its product offering accommodates horses, birds, reptiles, fish, house pets, and more.
It is equally well-versed in all things dropshipping and provides services to numerous dropshippers on Amazon and other platforms. Upon joining the dropshipping program, you will have access to:
Product data feeds
Product images
Round-the-clock customer care via chat and email
Wholesale prices Return labels printed with your store details
Pet Supply UK offers two types of dropshipping accounts; basic and advanced. They both attract a monthly fee with the latter allowing you to dropship up to 500 products a month.
The Paws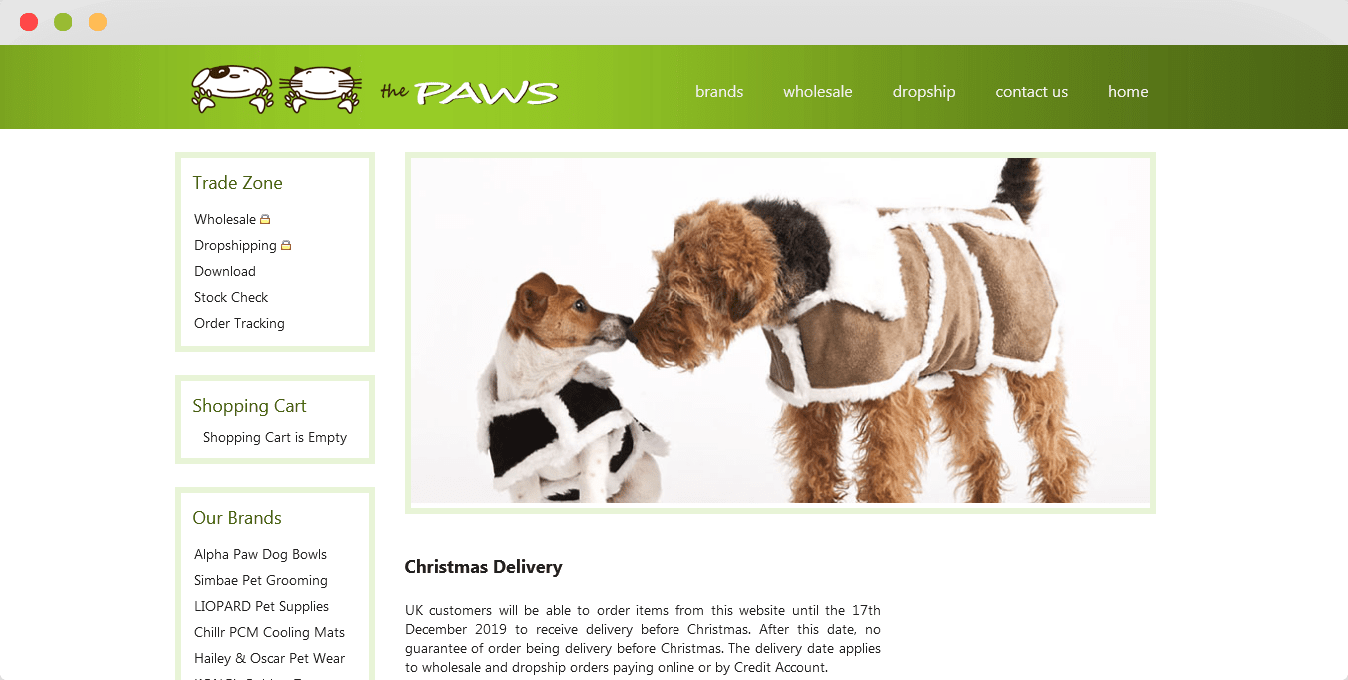 The Paws is a supplier of numerous pet products from an assortment of brands. The company is located in the United Kingdom but serves clients from all over the world.
On its pet product listings, you will mainly find cat and dog care items. Most of them are accessories and there is also a range of eco-friendly toys.
Signing up as a dropshipper is free but The Paws has a careful vetting process in place. If you meet their requirements, you will be granted access to dropshipping resources including a trade account and detailed product listings.
Beeztees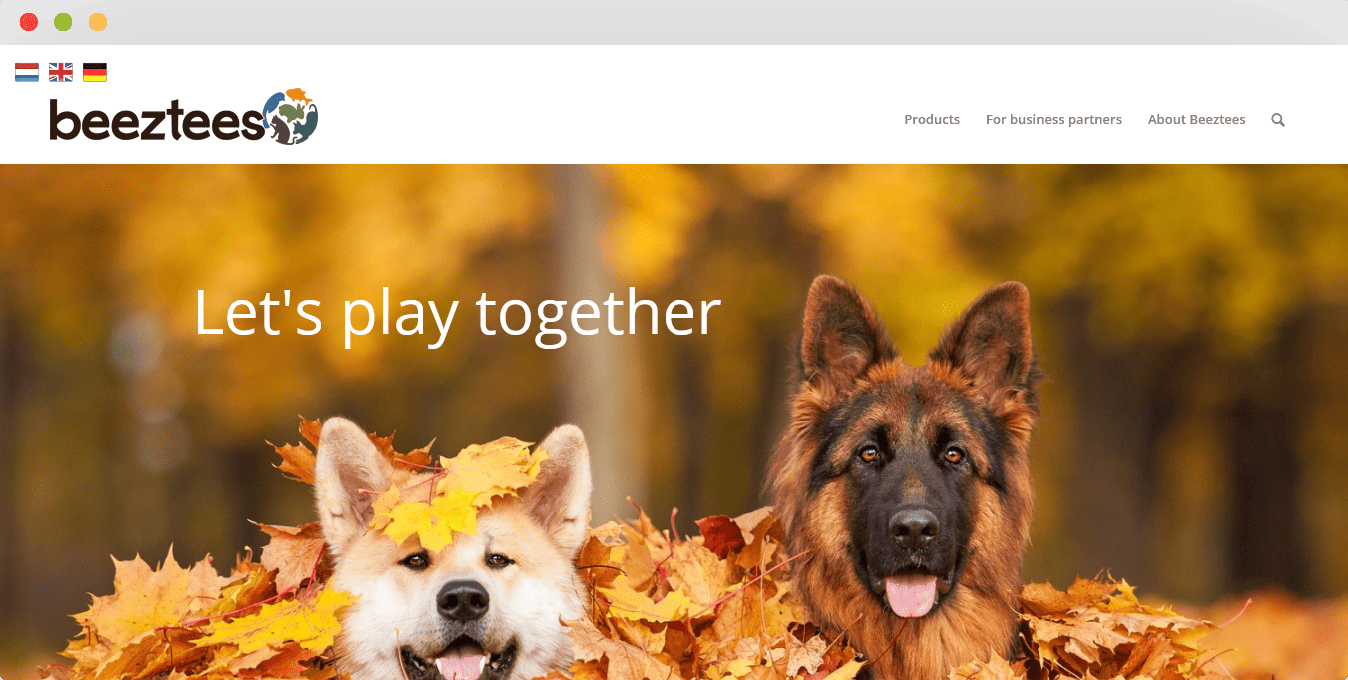 Beeztees is a pet product supplier from the Netherlands. It would be a great fit for your dropshipping store if you are looking to offer your clients fun yet functional pet accessories.
The product range from Beeztees comprises products for dogs, rabbits, rodents, birds, and fish. The catalog is, however, well-organized based on function.
Beeztees has a registration platform for dealers where you can start off on a demo account. To obtain full access you would have to sign up for a paid plan.
The company offers support by providing regular pet product market research, ready-to-download images, and a full catalog to help you upload products to your dropshipping store. Private labeling and custom product manufacturing services are equally available.
PetDiscount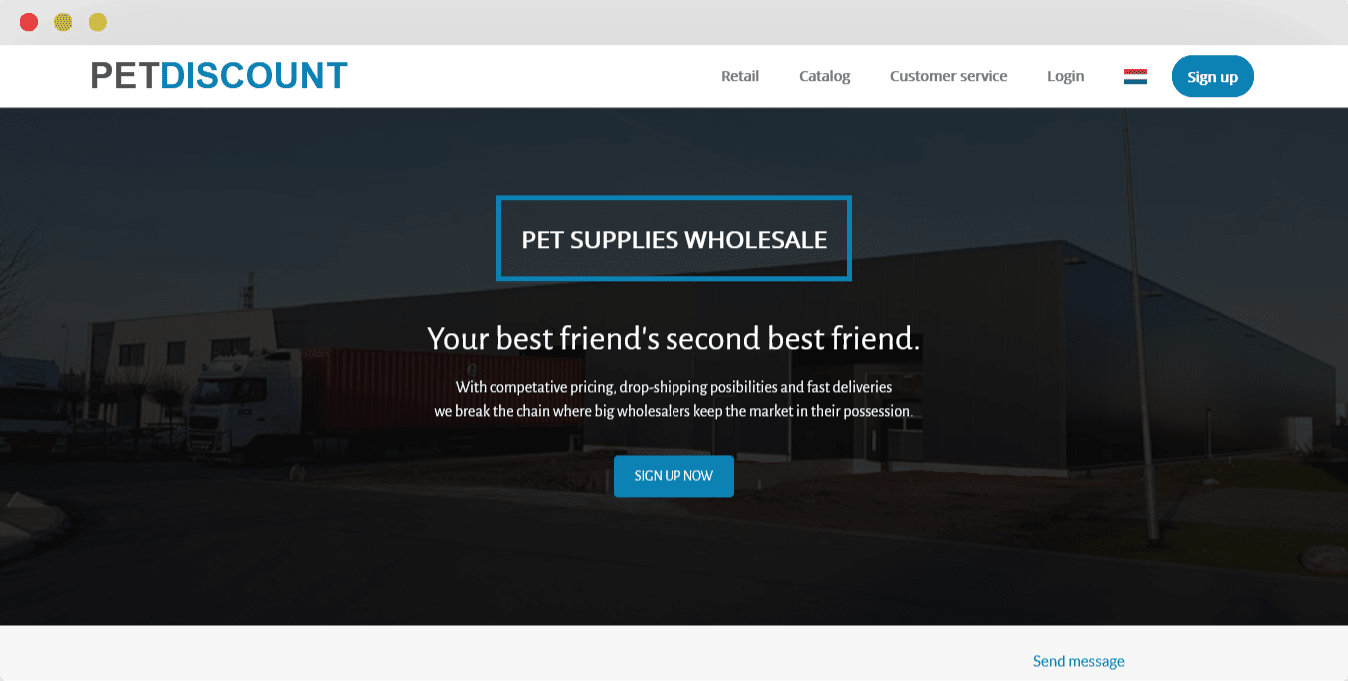 If you are looking for a pet product supplier that focuses on the European market, PetDiscount is right up that alley. It carries a blend of exclusive high-end pet brands and other more affordable quality brands.
Dropshipping via PetDiscount gives you the benefit of multiple payment options depending on what is convenient for you. Orders made early in the day are dispatched on the same day while late-in-the-day orders are sent the next day.
There are no minimum order quantity delivery fees nor are there dropshipping fees. Customer support is also available from Monday to Friday within standard business hours.
VidaXL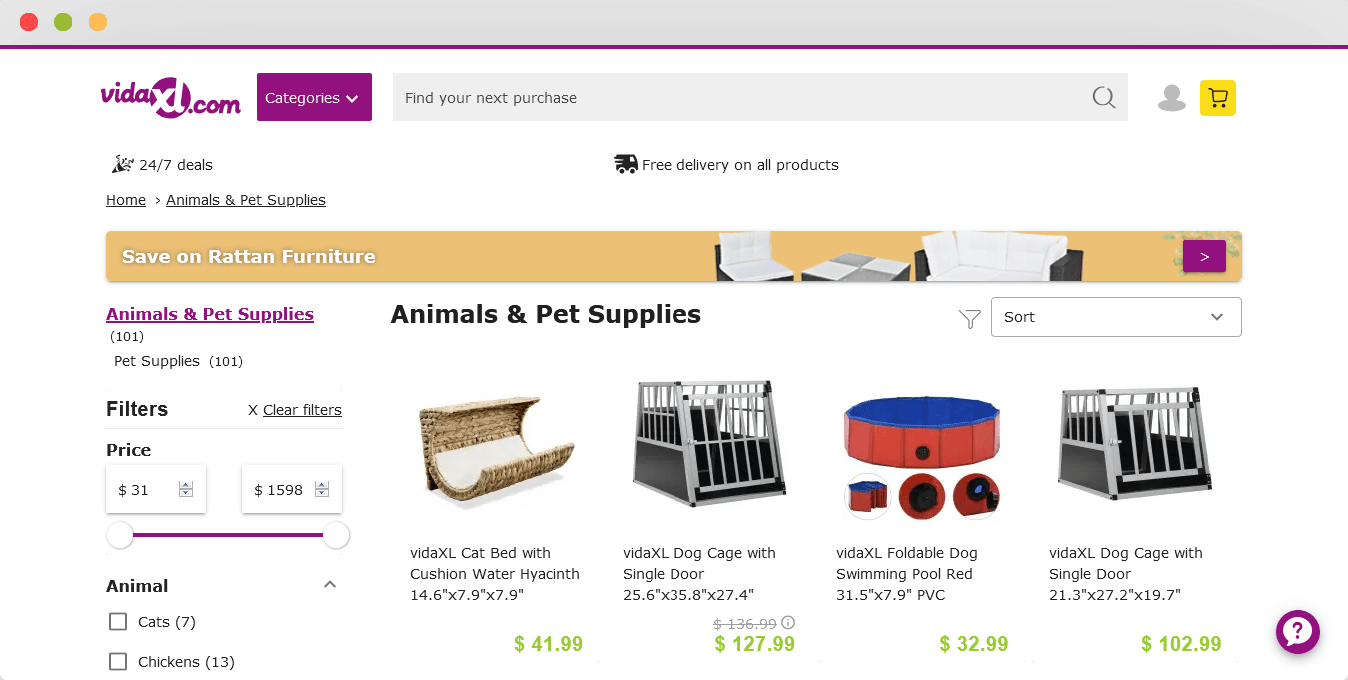 VidaXL is a dropshipping company that offers an assortment of pet products from multiple pet suppliers. It fulfills orders to the USA and almost all European countries.
The first step to partnering with VidaXL, is registering an account on the company's platform. You will then need to provide your VAT details and pay the €30 monthly sign-up fee to become an authorized dropshipper.
The fees will facilitate your access to product data fees, bulk importing of goods to your online store, and the VidaXL app. In a nutshell, it caters for dropshipping automation services.
Each account you register allows you to only dropship to one location. To serve clients from multiple locations, you will need to register different accounts. On the upside, shipping to all destinations except Australia is free and VidaXL offers multilingual content.
FAQs about Pet Product Dropshipping and Pet Dropshipping Suppliers
What Are the Best Pet Products to Dropship?
There isn't a one-type-fits-all answer to this question. It all comes down to the preferences of your target market. Market research will, therefore, be essential.
That said, in addition to preferences, keep an eye on popular trends in the pet product industry. Products like organic pet food, fancy pet costumes, and convenient pet travel equipment have grown quite popular.
How Do I Choose the Right Pet Product Dropshipping Supplier?
Aim for a pet product dropshipping supplier that is reliable, affordable, and offers variety alongside great quality.
Further, consider crucial factors such as shipping abilities and their location. More so if you are shipping items like perishable pet food.
Is Pet Product Dropshipping Profitable?
It is estimated that American households spend $50 billion on their pets in a year. If even half of this ratio is replicated in other parts of the world, it is undeniable just how lucrative the pet industry can be.
How Can I Make My Pet Product Dropshipping Store Stand Out from My Competitors'?
Finding a pet product supplier that offers you good and unique quality products would certainly set your business apart.
It could also be helpful to:
Use relatable and inviting images on your dropshipping store
Make fun endearing dropshipping video ads with pet products
Add friendly and informative tips in your product descriptions instead of only relying on what your supply offers
Final Word
Your pet product dropshipping supplier determines how customers rate your store. If they deliver top-tier and well-packaged products effectively, your customers will keep coming back for more. It is that simple.
At NicheDropshipping we understand how hectic it can be to find a supplier you can trust. This is why we spare no expense to make sure we fulfill every order to perfection. Our goal is to see your dropshipping business grow and excel.
Contact us and let us offer you dropshipping services that you can depend on.