Wholesale and Dropship Knives
NicheDropshipping helps you source the best suppliers and dropship knives to your global customers. With us, you don't have to think about stocking inventory, packaging, or shipping. Think about profits!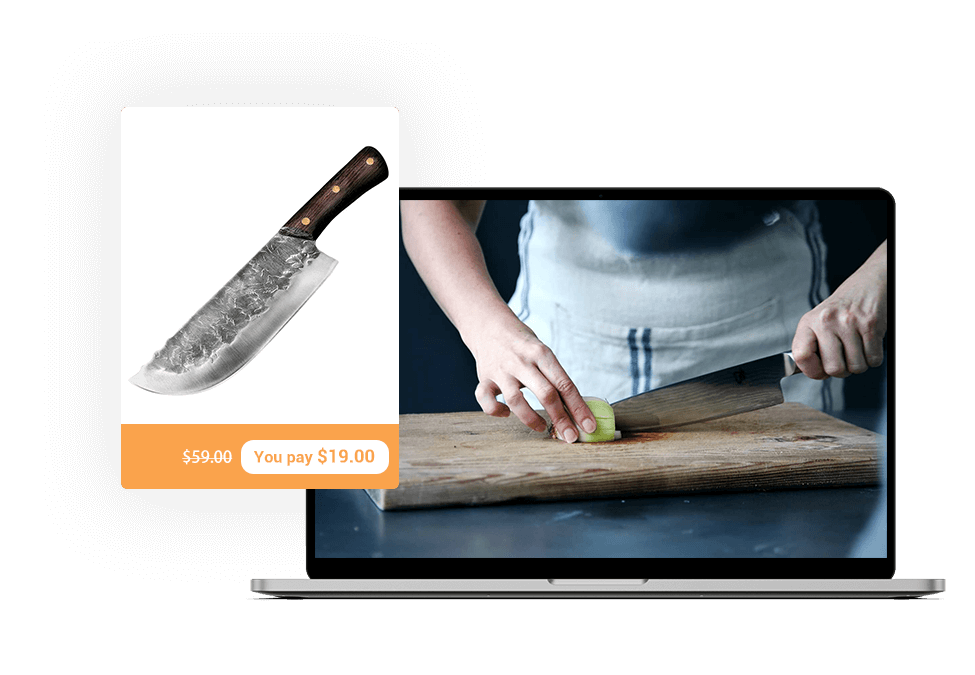 What Makes Knives a Great Niche to Sell Online?
Arguably, it is hard to find a perfect kitchen knife in the local market. Several factors like budget, aesthetic demands, grip styles, and needless to say, a dozen other micro-considerations, determine which knife will suit the customer's needs.
Let's consider a consumer kitchen knife market. Its size will reach $2.08 billion by the year 2025. That's a massive growth, which also reveals an opportunity to raise your sleeves and enter the dropshipping industry.
You can attract a significant part of this market by delivering high-quality hand-forged knives to customers. Kitchen knives have a huge demand. So, if you understand the ins-and-outs of dropshipping knives, you can build a fortune.
Moreover, different cutting tasks need different knives. A knife can be small or big, round or flat, or custom-made to suit cutting needs. Hence, your online store will never run out of great knives.
You can set up your own knives dropshipping store with a very little, zero-risk up-front investment. But, you cannot switch to online selling immediately. You need a new set of skills even if you own some experience in selling collectible or survivor knives.
Make your dropshipping journey more comfortable! You can join us and start selling knives online. Our team can perform your day-to-day business operations while setting you free to promote your knife store.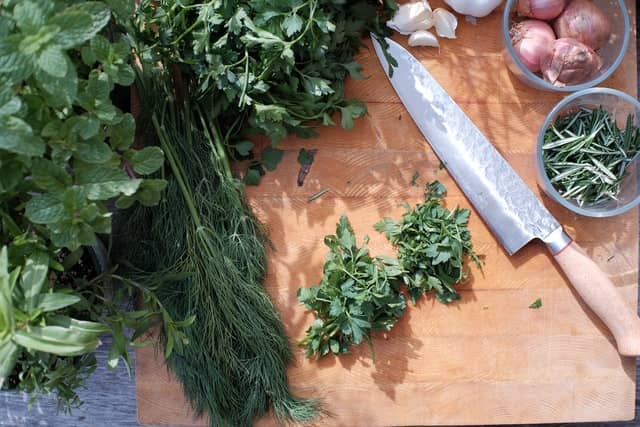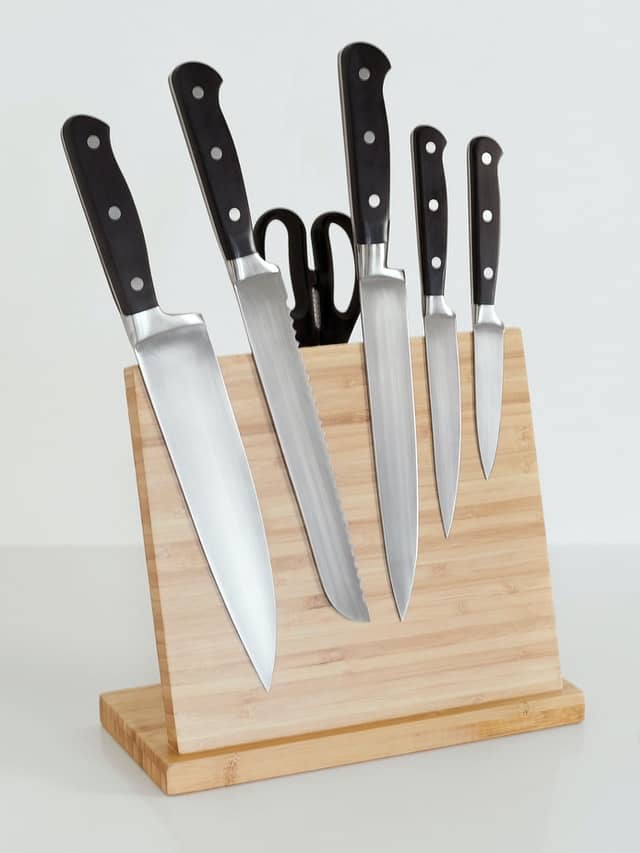 What Type of Knives Sell Best Online?
Knife manufacturers produce knife blades in three different types of material. It includes ceramic knives, stainless steel knives, and high carbon steel knives.
The stainless steel blade is the most common material among all three types. It offers the right combination of endurance, stain resistance, and smooth sharpening. Thus, customers prefer stainless steel knives over any other blade type.
Moreover, high carbon steel knives also have a huge demand. These knives can maintain their sharpness for a prolonged time. But, ceramic knives are cheaper and more comfortable to hold than metal ones.
Remember, knife sets can differ in price and size. But, a standard knife set includes many knives needed during everyday cooking.
Chef's knives have a narrow tip and wide blade. They are most versatile to perform almost any cutting job. Besides the chef's knives, carving knives are also in great demand. These knives are quite useful, especially best for slicing an object into thin slices.
You can also consider adding a bread knife, paring knife, or utility knife into your online store. They are good at giving delicate, precise cuts. All these knives are famous among master chefs.
Japanese knives can also make quick sales. They are sharper and thinner. Besides, you can attract more customers to your store by adding Damascus steel knives. These knives have a curved, mottled design in their blade. Quite impressive!
So, adding different kitchen knives to your store will increase your catalog. What's more, it will also help you offer a variety to your customers.
Isn't this inspiring you enough to pick this niche? You can streamline business processes further by choosing the right partner. Our worldwide fulfillment service can help you expand your knife business across boundaries.
What Quality Should You Look for in Wholesale Knives?
You have to cross-check the knife quality before ordering. That's because you are buying knives to sell on the other side. Indeed, you don't have to stock inventory. But, you should still be cautious while picking the knife supplier.
Knives determine the speed of functioning in the kitchen. Blunt or low-quality knives will disappoint your customers. Thus, it is a must to verify the knife quality before you buy them for reselling.
You must strive to list sharp-edge knives in your store. The knife's sharpness is crucial to cut an object in even, uniform shapes. It moves fast and also needs fewer efforts.
Furthermore, the knife's blade should be made of high-quality material. You can go for stainless steel or high carbon steel. These are top-selling knives as they have large demands, with an appropriate profit margin.
Moreover, you can also check the build of the knife. It will help you determine how well the blade and handle are attached. Even more, the weight of the knife is also a crucial aspect to check as it determines how smoothly the cook can handle it.
In this way, you can ensure that the quality of knives you are dropshipping is excellent. You can perform all these quality measures in person by ordering a single piece of knife as a sample.
Do you want to wholesale knives in bulk? We can perform tasks like product sourcing and quality inspection. Join us today to lessen your workload!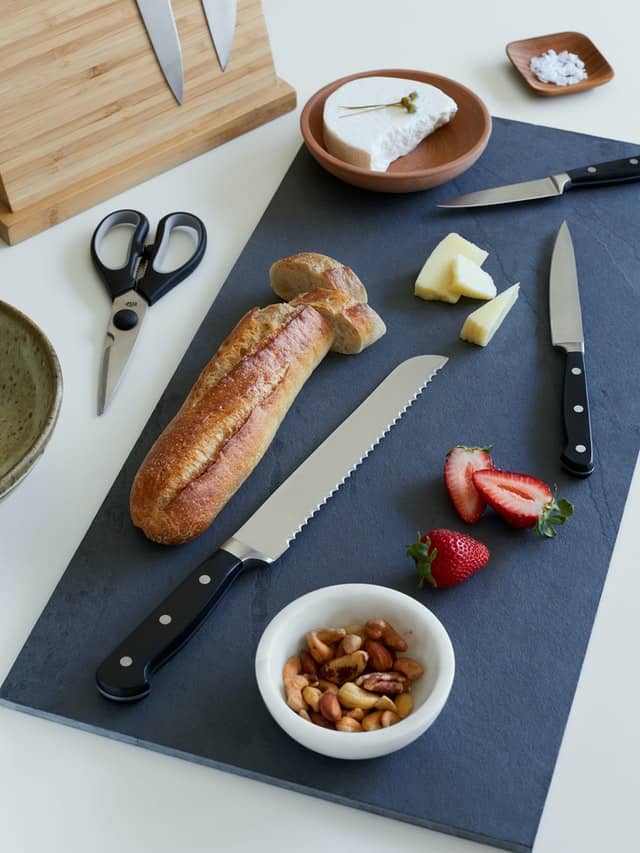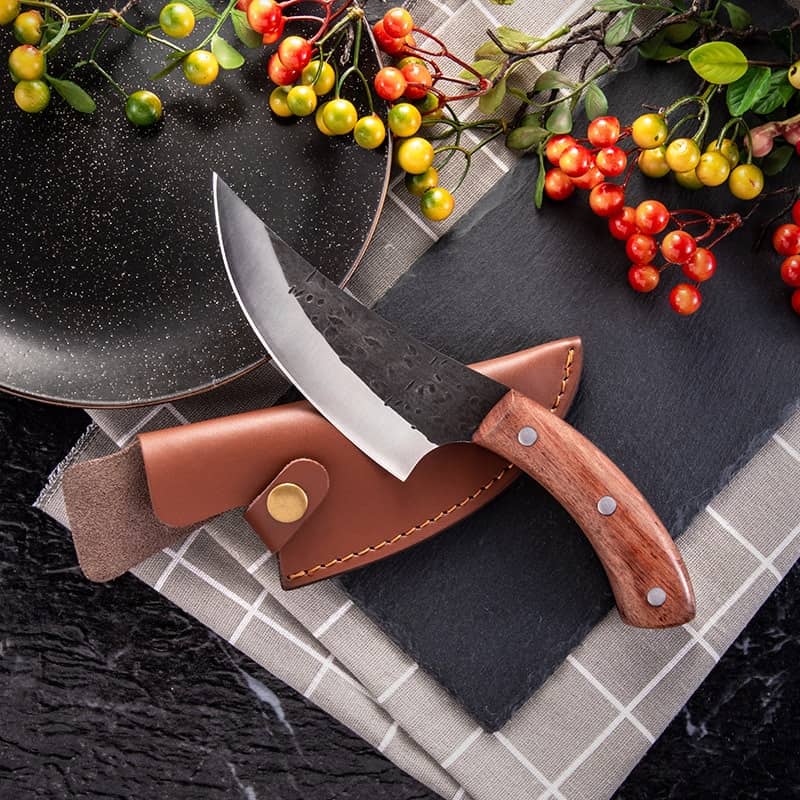 Forged Boning Kitchen Knife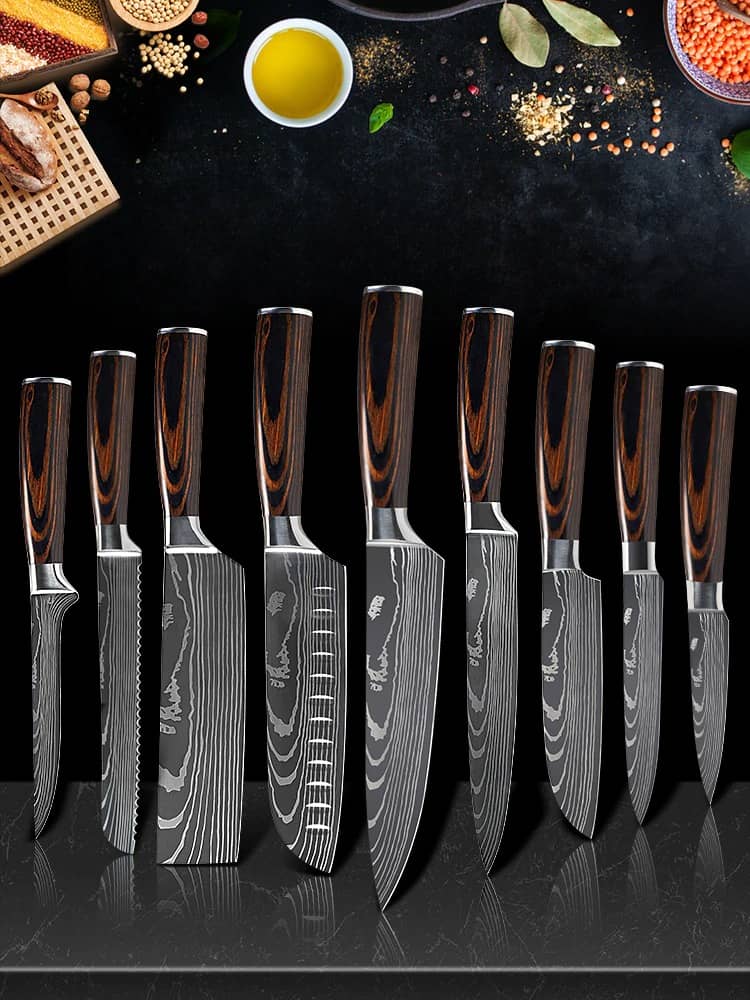 9PCs Damascus Pattern Kitchen Knife Set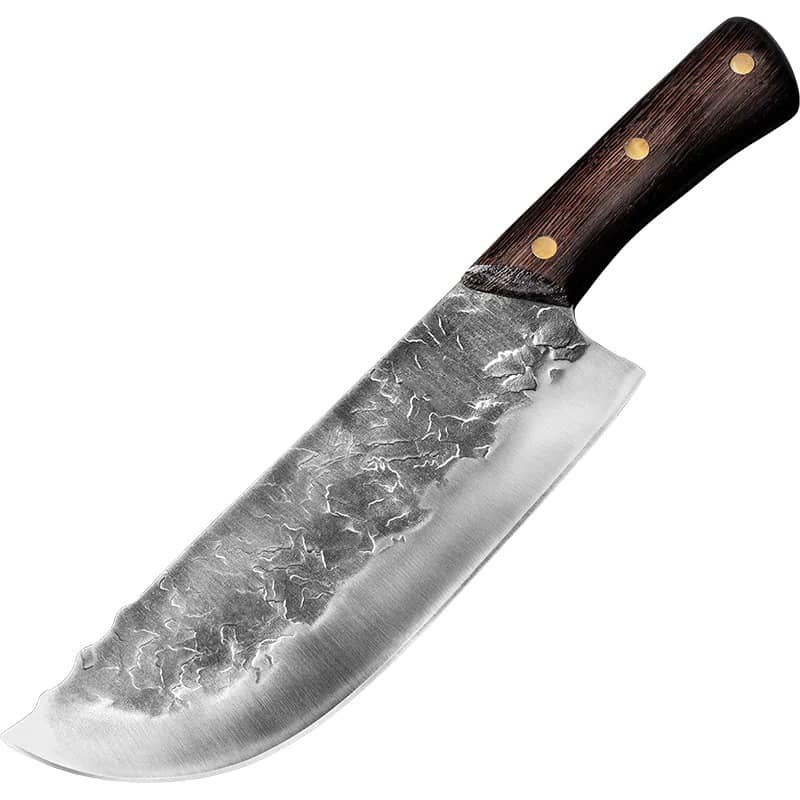 Handmade High-Carbon Steel Cleaver
What Makes NicheDropshipping a Great Partner to Dropship Knives?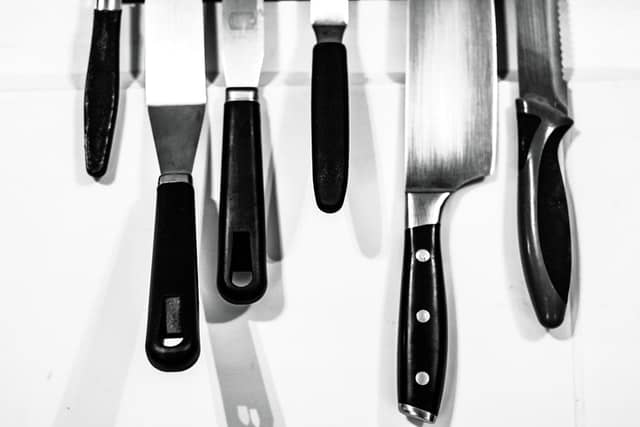 You might have a general idea about the dropshipping business. You list different knives in your store. After that, knife manufacturers ship the product to the customer's address. Well, that's a small story!
You still need to tackle many other business operations that run in the background. It includes tasks like product sourcing, order syncing, packaging, shipping, and tracking. These backend operations help your business run smoothly.
NicheDropshipping is your one-stop solution to run these operations in the background, without spending much of your precious time. Say no to manual processes, and embrace our automation service.
We will take care of your knife selling business. Our service scope ranges from inventory storage, custom packaging, private labeling, to worldwide shipping. After all, we have years of expertise in the dropshipping industry.
Want to impress your customers by offering a quick, professional service to them? You can tell us more about your needs and get a free quote!