Niche customer story | Go Big Plan-NicheDropShipping Case Study
Notes: To protect our customer's brand, we will not disclose any sensitive information regarding the store name, brand logo or details of the solutions. Thanks for your understanding.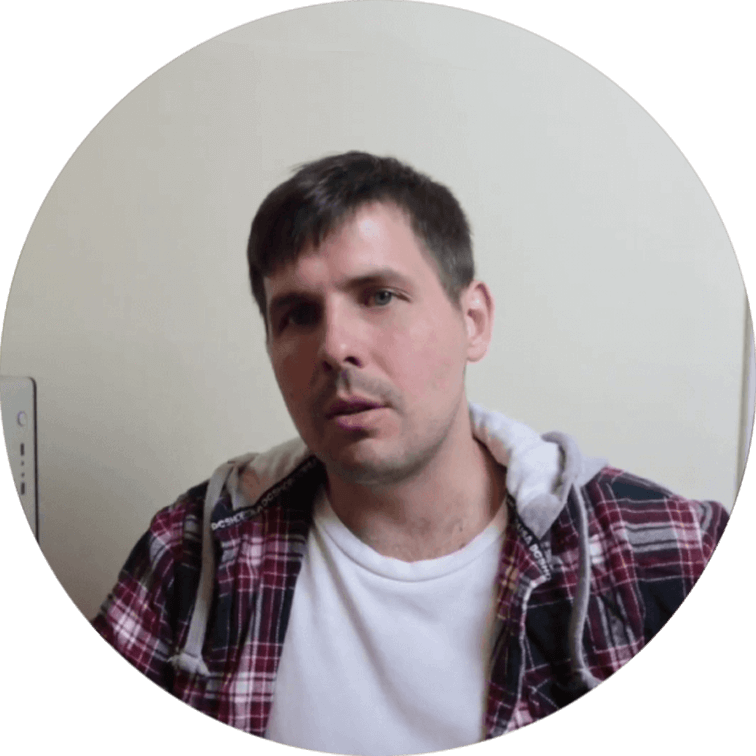 "Nichedropshipping has the ability to support sales even during crisis such as this."
-Richard
Dropshipping allows you to sell without holding inventory which also means unlimited inventory at your disposal. That's why Richard started researching dropshipping and approached Nichedropshipping. Things went smooth and well until the Covid-19 outbreak, which no one could have anticipated.
CHALLENGES THE CLIENT WAS FACING
Shipping Time Affected by Covid-19
Since we started working together, shipping time to the US using USPS was amazing until the Covid-19 hit the world. Delivery time was extended due to limited international transportation availability. We had to work out a way to deal with this situation.
US Warehouse Fulfillment
We have two warehouses in the US which allows Richard to buy inventory to put in there and to get orders fulfilled. During the pandemic, our US warehouses still provide fast processing and shipping, allowing for happier customers.
ACHIEVEMENTS: 4X IMPROVEMENT IN DELIVERY TIME
Orders can be sent out normally without any delays. Richard's customers now can enjoy 2-5 days delivery instead of waiting for weeks. Sales are adding up again.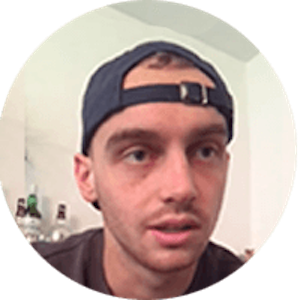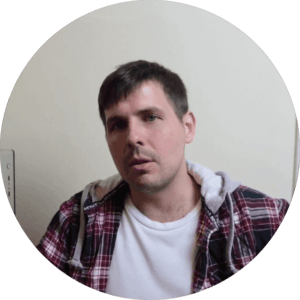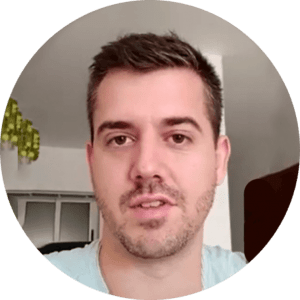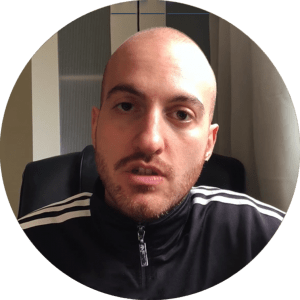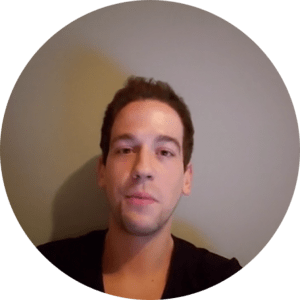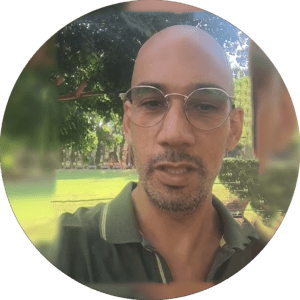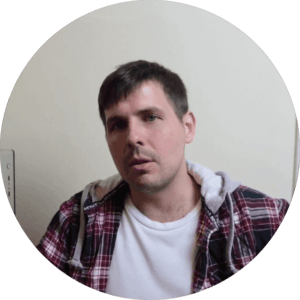 "
Hi, my name is Richard and what we do at my company is we basically sell sewing supplies. We sell scissors, tailor shears, nippers. We also supply people for quilting, so we do rotary colors, blades and basically that is our market. We handle sews, and quilters.
So today I would like to give a testimonial to NicheDropShipping just to tell you a little bit about my experience with them. So my story of finding Stanley with NicheDropShipping was basically out of necessity because I did a lot of research into dropshipping but I didn't progress that way because what we were doing – we are Amazon sellers on FBA in the Unites States. I researched dropshipping because I needed to be able to have endless amount of inventory, a lot of inventory that I could quickly supply, quickly get and distribute it to my customers.
I went around looking around to find what could basically work because what we did is we moved from Amazon to our in-site. And we were using Clickfunnels and Shipstation and was working very well with using FBA's multi-channel fulfillment where customers were purchasing on our site and we were sending orders to Amazon and they were shipping out the orders.
I went and did some research and I looked online. I was looking for a company that could handle Shipstation and Clickfunnels and be able to ship out our orders, you know, similar to basically dropshipping in Aliexpress. I stumbled across NicheDropShipping and to my surprise they had the integration to be able to connect Shipstation. That made me very curious in the company. So I did more research. I started watching some of their YouTube videos. Stanley put a lot of very good videos on their YouTube channel. He takes customers through the warehouse which is fantastic to see because it really builds trust and especially if you're doing something like dropshipping or if you're an FBA seller and you want to go this direction, you wanna have that trust. So, Stanley makes it very clean, you know, he takes customers through the plant, and shows you the whole facilities and hard works. That was a very helpful thing because it really built trust with me. He also has some other videos that demonstrated and showed exactly what this company is capable of doing. It was basically like a roundtable kind of meeting with some customers and they had asked a lot of questions. That really got me a lot more curious because it gave me a lot more information that was really in line with what I was trying to do.
In terms of the difference between NicheDropShipping and Aliexpress, is just the speed and service. Basically, Aliexpress, I've used them through Oberlo. I was doing dropshipping for a while, testing random products, just trying to get into the rhythm of it. Aliexpress using Oberlo and sending the products through to the stores is very time-consuming. If you had a VA to do it, it's fine but with NicheDropShipping, they source everything for you. The orders go out, if you place the order before 2pm, their time every day, the orders got out the same day. They're extremely quick. It's incredibly fast. You also have hands-on help and lots of assistance, which is extremely helpful.
In terms of the products, if you have a product and you have a supplier in China, you just have to connect them to your contact, or, if you have a product you are looking to try, they will find it for you. In our situation, we had our suppliers but we also had a shady supplier that I didn't know about. I thought they were fine and legitimate, but the second I connected with the sourcing company, they found me a better supplier that was basically half the price and it was the exact same product. They just did a fantastic job with that.
In terms of the order fulfillment, like I mentioned, it's lightning fast. You just give your orders, and orders sync into their system, you pay them, and eventually it just heads out basically the same day, if you do it before 2pm their time. It's just very quick. Customers haven't said anything to me about anything being damaged. Everything looks exact the same. No problem with the shipping. We were using the FBA, Amazon multi-channel fulfillment standard shipping, it's not their 2-day, 1-day shipping, just standard shipping, which is basically the norm. It was in the States, for other fulfillment centers like Shipbob or Shipware, and they have, you know, normal standard shipping time. I was seeing that the shipping was faster with using NicheDropShipping from China. They have a system that allows them to use USPS, and I have seen that the time taken to get the order to the customer has been sometimes faster than the FBA standard shipping. It's incredibly quick. I love their setup with it, especially for the United States, because that's where we primarily sell. It's very fast and efficient.
The communication with Stanley was absolutely excellent. The way that he connected with me was on a very personal side because he just got onto the call with me on Skype, he chatted with me personally, found out what I was trying to do, wanted to connect and understand what I am kind of looking for and what I want, and immediately connected me with one of the service reps, which is Ann who's been helping me in this entire time. She's been dealing with the sourcing, and order fulfillment, and helping me with the shipping.
The difference I can see between NicheDropShipping and another, because I have used another fulfillment center in China just trying to do the same thing. And that dropshipping fulfillment center in China really messed us up. We were sending knives throughout the world. They sent these chef knives through ePacket. The whole thing was utter disaster. They lied to us for weeks until we figured out our customers were not getting the orders, and the orders came back to their center, and they started overcharging us. Their system is you have to pay a deposit to their fulfillment center to handle the orders. This is not the same thing with NicheDropShipping: you pay for what is happening, in terms of your orders. They have another setup where they're helping your company to do with the deposit. I won't go into the details but it's an excellent system that Stanley puts up to help you with your own cashflow. They really are trying to make your life better and trying to help your company. So, they really do try to work with you. This is more of a partnership. They are really trying to help your business grow while you're helping them as well. So, that is one of the biggest differences I really appreciate with this company.
My story with Ann and working with Ann was just very flawless, very smooth. She's incredibly helpful. I'm constantly speaking with Ann. She's hands-on. It barely takes any time for her to get back to me about something. And what I really do appreciate is that we were having glitches with our own system in connection with theirs. And they were still in kind of beta phase of connecting Shipstation to our setup but they worked around the clock and they were constantly trying to help us to get our system in sync with theirs because our system was not the norm. It wasn't like Shopify. We were using Clickfunnels and Shipstation, a little bit more complicated. They connected it flawlessly. It's running extremely smooth now. They really do take the time. Ann was a big help with that. She was behind constantly speaking with their IT department, and speaking with me to tell me "OK, we are gonna get these things together'' and making sure they are keeping their eyes on our products, and that's orders being shipped out smoothly and cleanly.
And the communication has been excellent. The service has been excellent. I highly recommend this company. If you are looking to do something in dropshipping or you are moving from Aliexpress, you wanna get rid of Aliexpress, Oberlo, and you wanna move to a sourcing agent, I highly recommend this company. They will stand behind what they do and they will take absolute care of you. So, I highly recommend them. Two thumbs up! Great job!

"
AliExpress + Oberlo Alternative for DropShipping from China
Explore our All in One Solution for Dropshipping. The easiest app to connect your Shopify store.
-Nichedropshipping is the best Aliexpress agent and dropshipping China agent in Yiwu, we offer 1 stop Aliexpress dropshipping App to connect your shopify dropshipping store and we're the Primary Dropshipping Supplier, We dropship via ePacket from China to the USA, in the last few years, we supplied more than 1000 Shopify dropshipping niche stores.
MORE SERVICES
How We Make Dropshipping Easy for You
Explore our one-stop on-demand dropshipping solution that is specifically designed for ready-to-scale dropshippers.
Send us an e-mail or contact your support agent, tell us by text or video how is your experience working with NicheDropshipping. We will respond within two business days.
Source Your Products and Start Dropshipping
We offer the best price and dropshipping services to help you improve your dropshipping business