Dropship and Sell Bracelets Online
NicheDropshipping helps you source the best bracelet suppliers and ship to your global customers. With us, you don't have to think about stocking inventory, packaging, or shipping. Think about profits!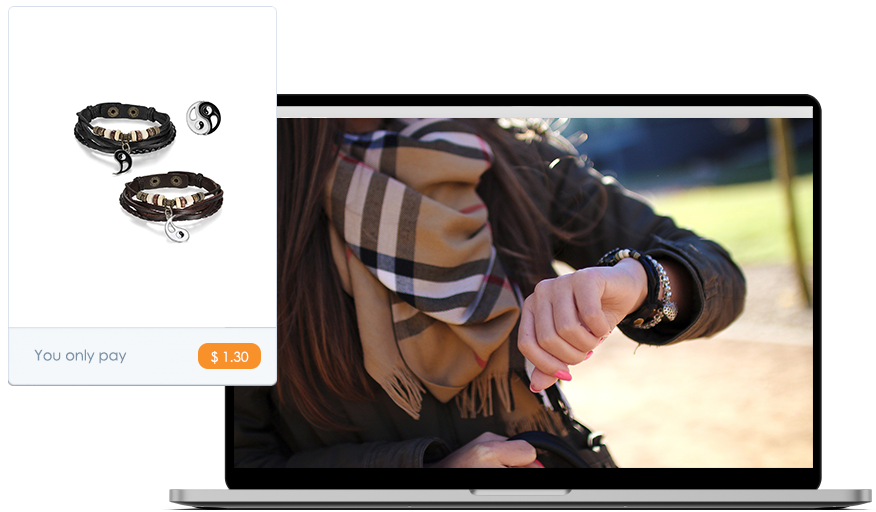 Why Bracelets Are a Profitable Niche for Your Online Business?
Jewellery niche is one of the evergreen niches for online business.
According to the global market forecast for online jewellery markets, the online jewellery market is expected to grow by 19.8 billion USD, with a compound annual growth rate of 15% in the period of 2020-2024.
Bracelets are one of the best-selling jewellery items in the E-commerce industry. They fall under the products with low price but high-profit margins. This makes them a profitable niche for the E-commerce industry.
They make the wearer feel confident, look better and appear aesthetically pleasing. Owing to the surge in their demand especially among the female population, bracelets have seen a spike in the sales over the past few years.
There are a wide variety of bracelets to sell in the market – charm bracelets, tennis bracelets, cuff bracelets, smart wristbands, beaded bracelets, pearl bracelets, customized bracelets, affirmation bracelets, spiritual bracelets, medical bracelets, etc.
Due to their versatility, people consider the bracelets as a great option for gifting their friends, family or their loved ones.
COVID-19 situation has surely made the consumer turn towards online stores instead of the traditional brick and mortar stores. The business owners are considering expanding or completely switching to online stores to boost their sales. 
This is the right time to kick start your online business in the bracelet niche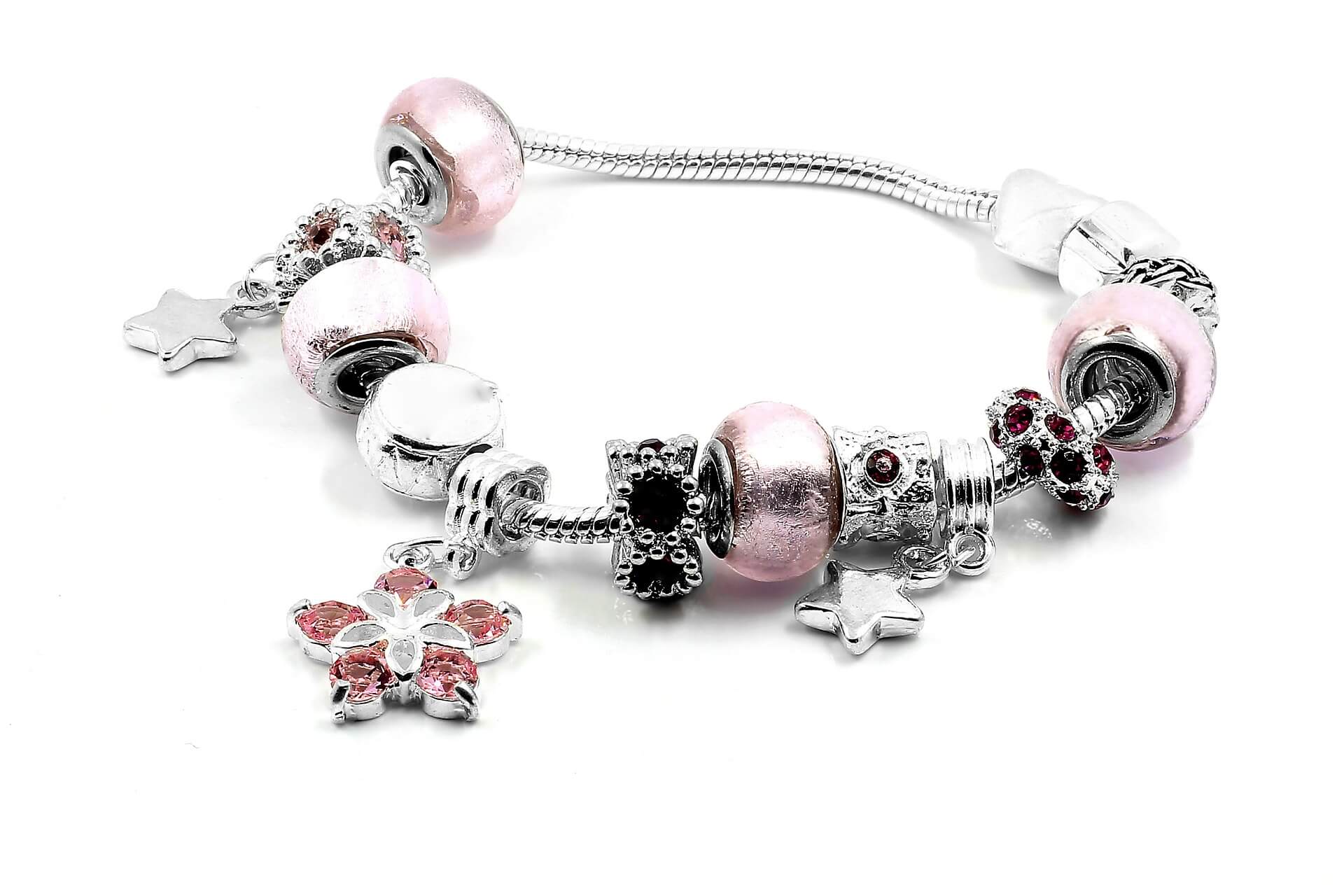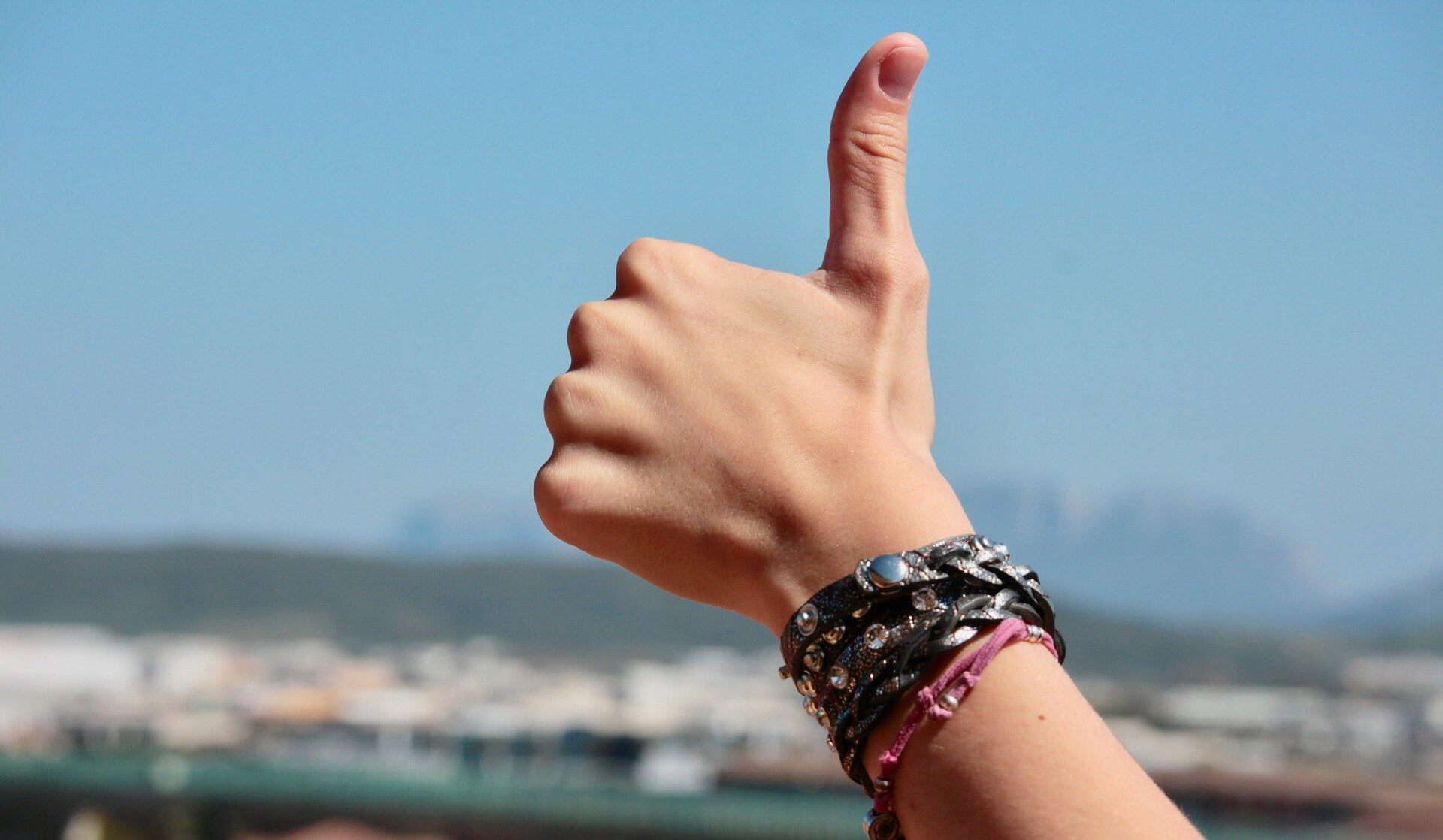 Why Choose Dropshipping Business Model for Your Bracelet Business?
Dropshipping business model provides the scope to import and test the products. There is no hassle involved in maintaining bulk inventories. 
It is easier to expand your bracelet dropshipping business to other sub-niches of the jewellery industry such as earrings, necklaces, etc.
The packages are shipped directly to the customer, saving a ton of international shipping costs, shipping times and unnecessary stress.
Since bracelets are tiny, delicate items, it consumes a lot of time to pack each and every single item if you are running your own store without dropshipping. 
Choosing the dropshipping business model enables you to utilize your valuable time in running and expanding the business productively, instead of utilizing it on trivial tasks.
Now that you are convinced to start a dropshipping business for the bracelets niche, the next important step is to find a good sourcing agent who will take care of all your business needs, starting from sourcing the products to shipping to the customer.
Best-Selling Categories of Bracelets for Your Dropshipping Business
Since bracelets niche is itself a niche with a broad spectrum, deciding if you want to sell all kinds of bracelets or focus on selling one kind of bracelets is of great use.
For example, if you are a beginner in dropshipping bracelets and are not sure of what kind of bracelets to sell, it would be better to sell a variety of bracelet types and see which kind got sold more and then sell those.
If you want to focus on a particular set of a target audience, it is important to keep them in mind while listing your jewellery bracelets, promoting and marketing them.
As mentioned earlier, there are lots of varieties of bracelets. People around the globe are getting more health-conscious by the day. Health and wellness category is gaining a lot of popularity over the recent past. 
The demand for smart bracelets or smart wristbands has been growing over the last five years. They track the physical activity, sleep patterns, monitor the heart rate and perform many more functions.
The shipments of smart wristbands are projected to reach 51.73 million units by 2022 with an average growth rate of 7%. 
People are looking for positivity, motivation, hope and calmness. Bracelets such as chakra bracelets, spiritual beaded bracelets, affirmation bracelets and awareness bracelets with quotes have been selling like hotcakes because of the same reason.
Bracelets are meant not only for the female population but also for the male population. Unisex bracelets such as leather bracelets, beaded bracelets and couple bracelets have been some of the best-selling products in the bracelet niche.
Charm bracelets are believed to drive the evil spirits and negative energy away from the wearer. People have been wearing charm bracelets since times immemorial. They are the perfect symbol for the fusion of cultural heritage and fashion.
High-end designer bracelets and tennis bracelets (typically made of diamonds) belong to the expensive but very high-profit margin driving product category. Although their demand fluctuates over time, they bring high revenues to the business.
It is very crucial to source high-quality products for the smooth running of the business. 
You need not stress about finding a trustworthy sourcing agent anymore. Just click on the link below and create a free account. We will get back to you soon.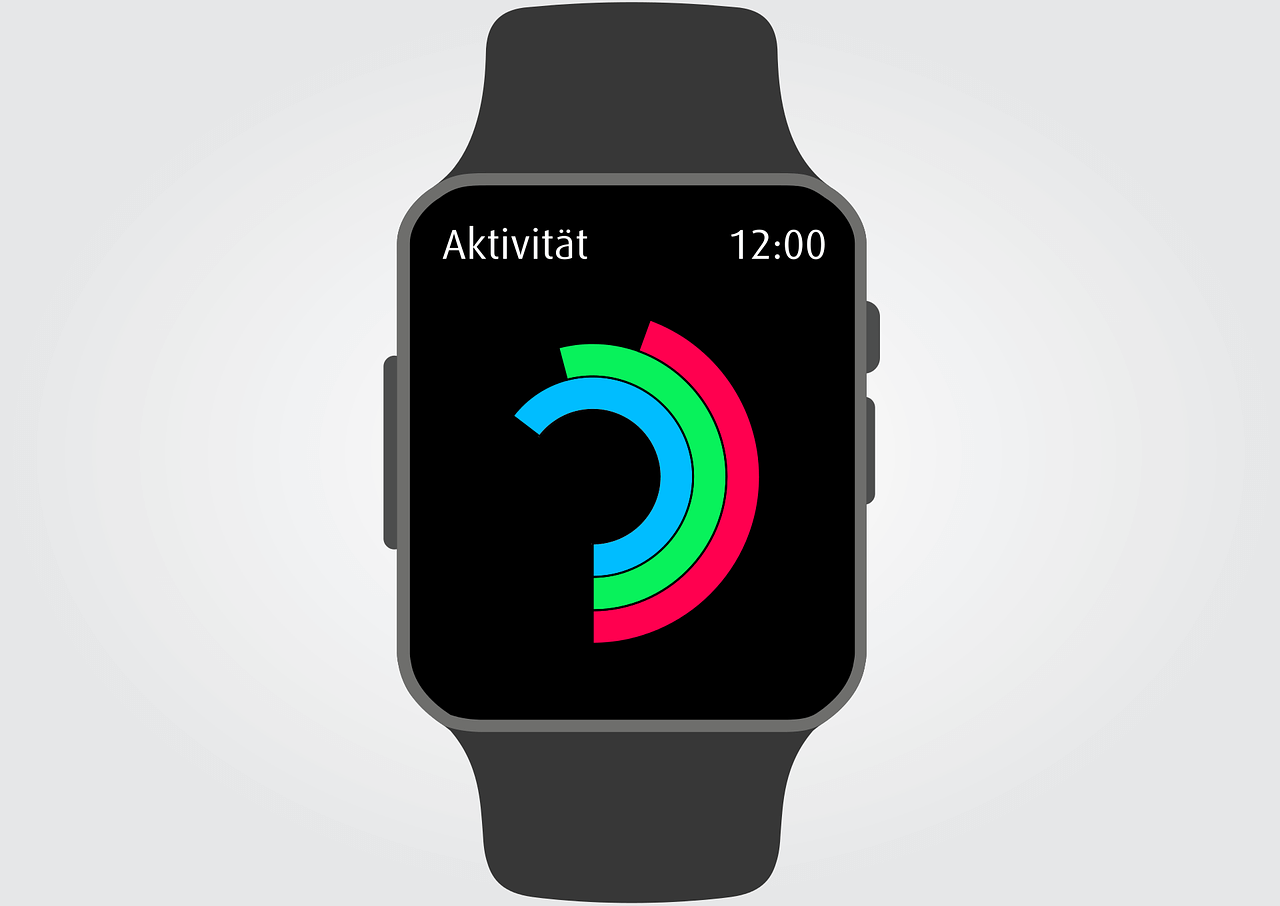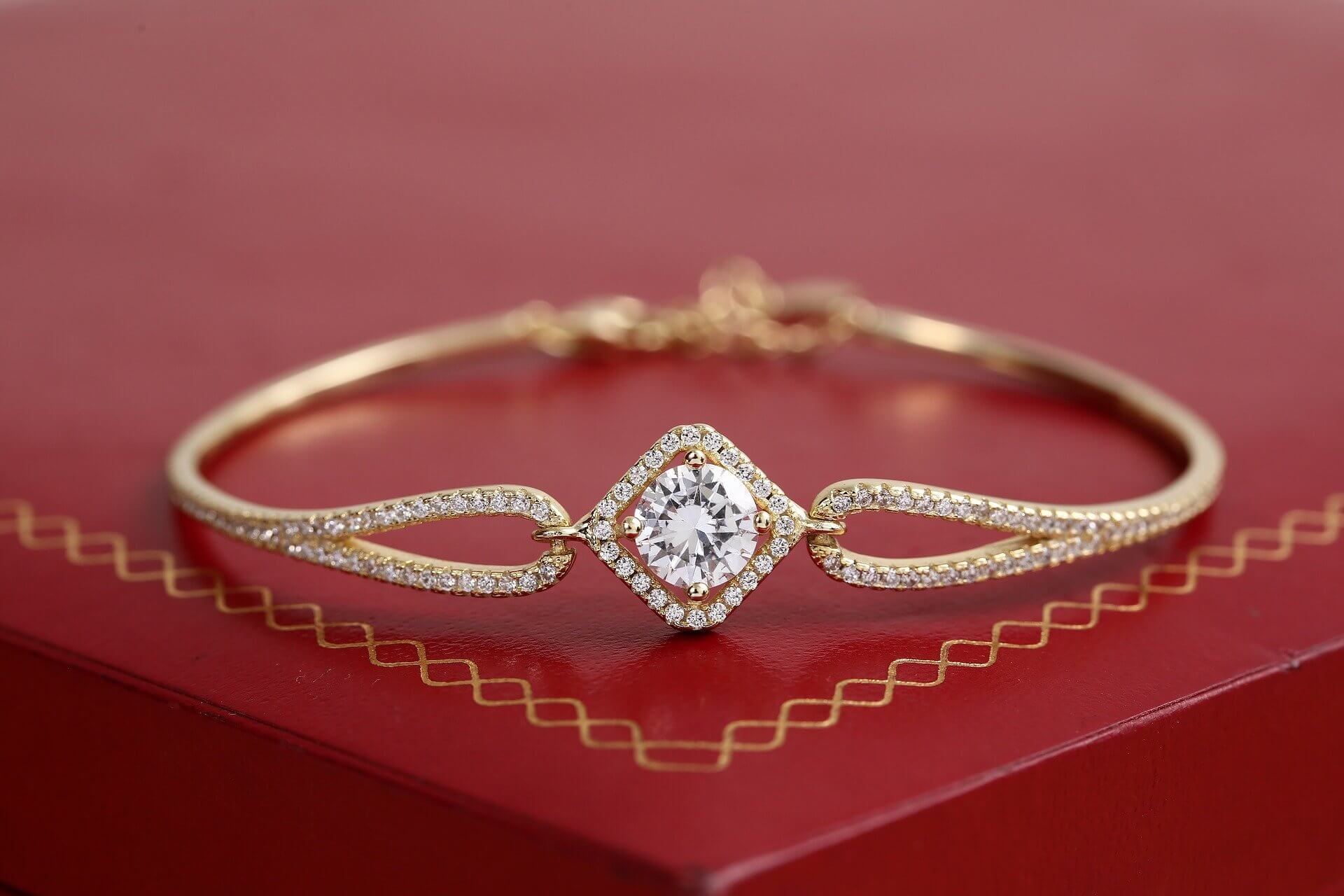 Who Are the Main Manufacturers and Dropshipping Suppliers of Bracelets?
Among the jewellery manufacturers and exporters, Asian countries India and China stand in the first and second places respectively. While India has accounted for 12.4% of total jewellery exports in 2019, China follows closely with 12.3%.
Bracelets being such a competitive niche in the jewellery industry, you will have millions of options to choose from. It can be overwhelming to choose from the vast number of choices.
It is important to choose the best dropshipping suppliers who supply high-quality products for your business. China has the best dropshipping suppliers for the jewellery industry as they provide the products of high quality at wholesale, affordable prices. 
AliExpress, Alibaba, TaoBao.com, 1688, DHGate and Tmart are some of the best dropshipping suppliers for bracelets in China. Doba, NordStorm, Danforth Pewter, JGoodin, etc are some of the dropshipping suppliers based in the USA. 
Considering affordable pricing, Chinese suppliers are a better option for dropshipping than USA based suppliers.
There are agents who help you in sourcing high-quality products from different suppliers at reasonable prices. They help you from the beginning of the business flow starting from product sourcing until the end – shipping to the customer.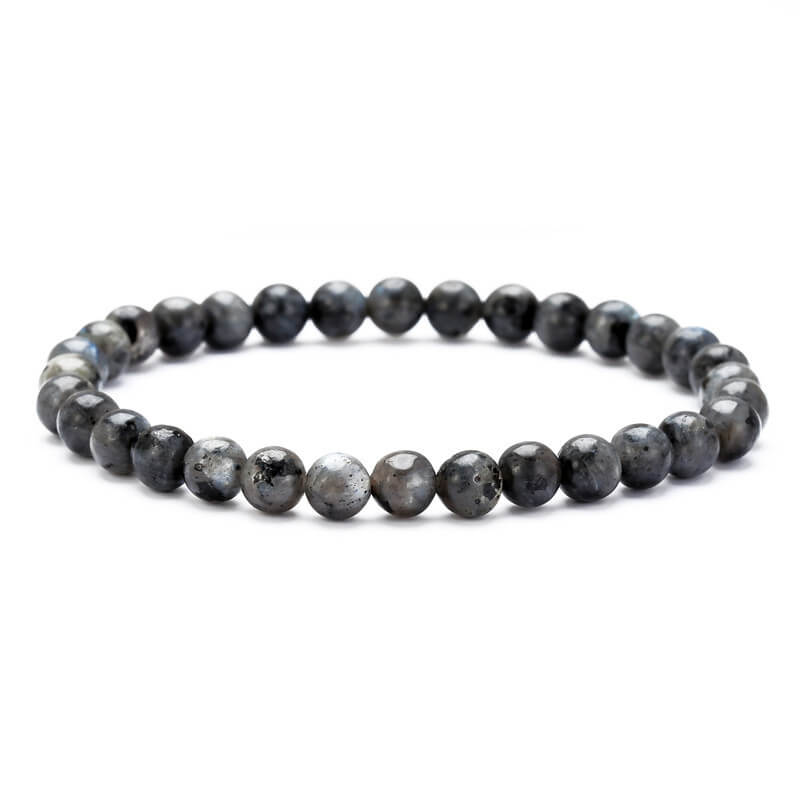 Natural Stone Beads Bracelet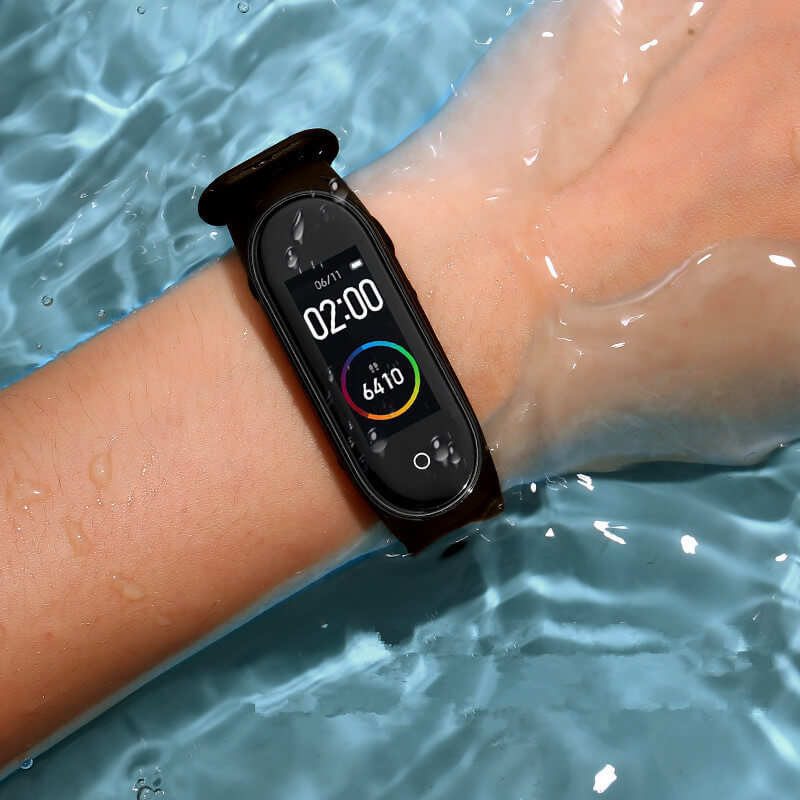 Waterproof Electronic Smart Bracelet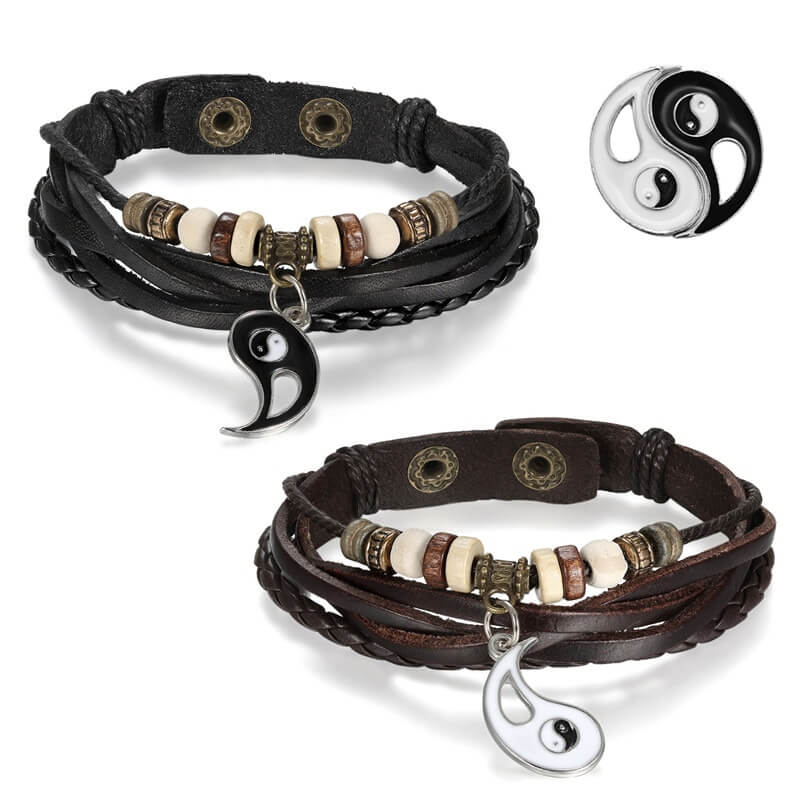 Yin and Yang Leather Couple Bracelet
Why Bracelet Dropshipping Is Easier with NicheDropshipping? ​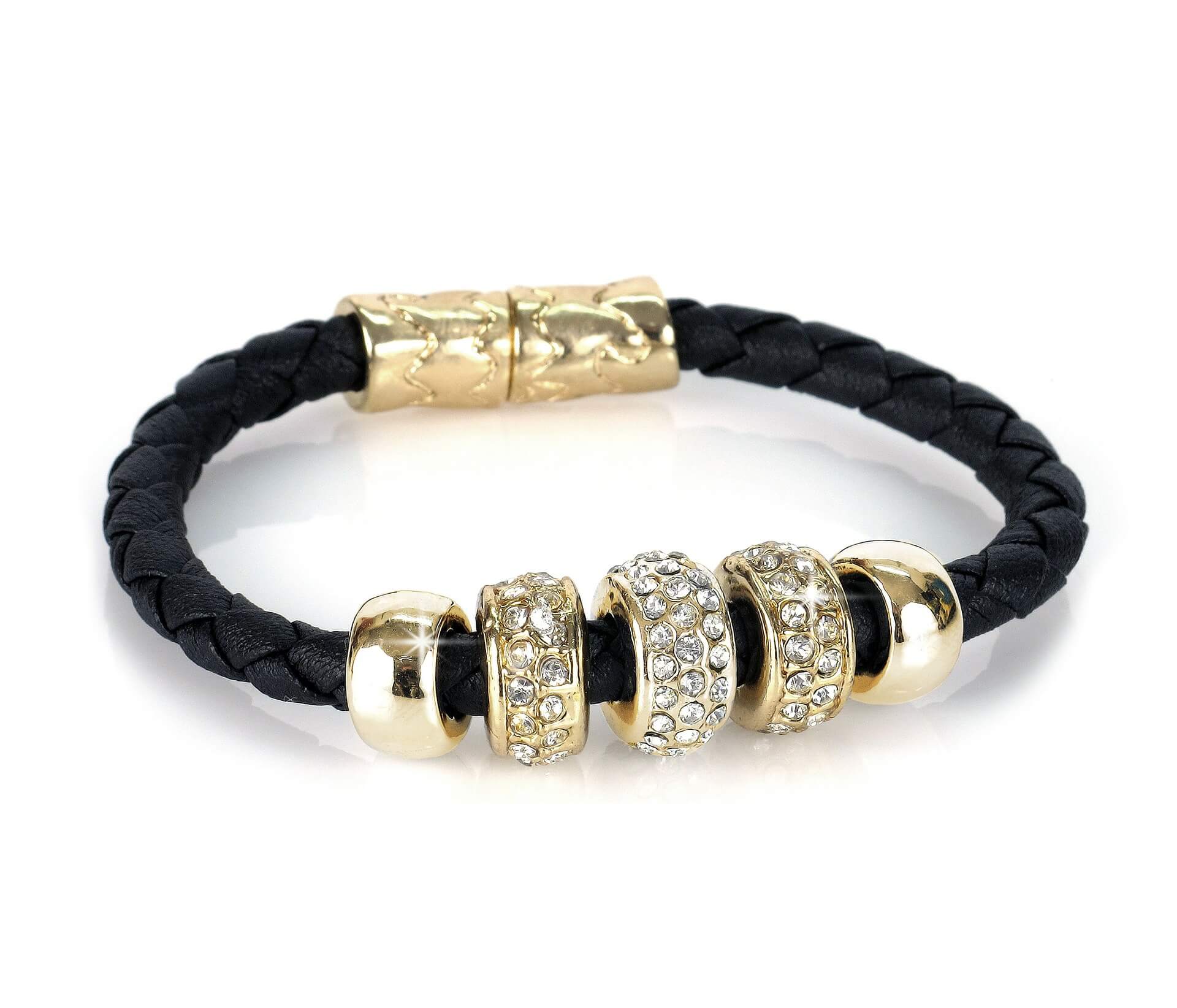 China is one of the top manufacturers and exporters of jewellery in the world. Chinese suppliers provide high-quality bracelets and other jewellery items at the best prices.
NicheDropshipping is a dropshipping sourcing agent based in China. We partner with the best suppliers all around China and purchase the best products for your bracelet dropshipping business within your budget.
"Customer first" is our company policy. We have a dedicated team that works hard to guarantee 100% satisfaction to our clients. Our dedicated QC team ensures that every single item we ship is of high quality.
We have local warehouses in both China and the USA to facilitate the smooth running of the operations globally. Be it a startup or a business that is looking for global expansion, we provide the best tailor-made solutions according to your needs.
Interested in getting a quote? Looking for more information? Register to get started.
Source Your Products and Start Dropshipping
We offer the best price and dropshipping services to help you improve your dropshipping business