Shopify is the new and current heaven for e-commerce entrepreneurs. It has provided the online world with awesome features and has made running an online store very convenient.
At the same time, fulfillment centers or companies offering order fulfillment services are the need of the hour. No matter what kind of an e-commerce business you are running, working with a good fulfillment company is a must.
That's why we have come up with the list of the best fulfillment companies for Shopify. You will have all the necessary details, highlights, pros, and cons for the top fulfillment companies that you can use for your business especially if you have daily orders.
For better clarity, let's start with what a fulfillment company is.
What Is a Fulfillment Company?
A fulfillment company is a third-party service (3PL) that online businesses use to process their orders.
If you run an online store and you get daily orders, it would be difficult for you to store the products at your own place and ship the orders to each of your customers on a daily basis.
It will also cost you more time and more money because you would be a single business and shipping products individually will cost more.
That is where the fulfillment companies jump in to save online businesses. They offer to store your products in their warehouse, take care of your products, and ship them to your customers on your behalf when you get orders for those products.
This was a brief explanation of what a fulfillment center is. Now, let's have a look at the list of best fulfillment companies for Shopify.
Best Fulfillment Companies for Your Shopify Store
What can get better if you get the fulfillment services from a platform you are already using to build your business? Shopify offers its fulfillment services to each of its customers in an amicable way.
They claim to use robotics-driven technology to fulfill your orders so that you can feel the joy of the latest technology in your business.
Let's have a look at some of its pros and cons.
Pros
The advantage of simple billing. The fulfillment bill is included in your monthly Shopify billing schedule.
Uses closest fulfillment centers to optimize the process.
You can qualify for this service even if you have 3 orders per day.
Customized billing as per the nature of your business.
Cons
Warehouses in the USA and Canada only.
Relatively newer in the field of fulfillment.
NicheDropshipping is the best order fulfillment company that you can find. It is the top dropshipping company that provides you with every possible fulfillment solution that an eCommerce business can think of.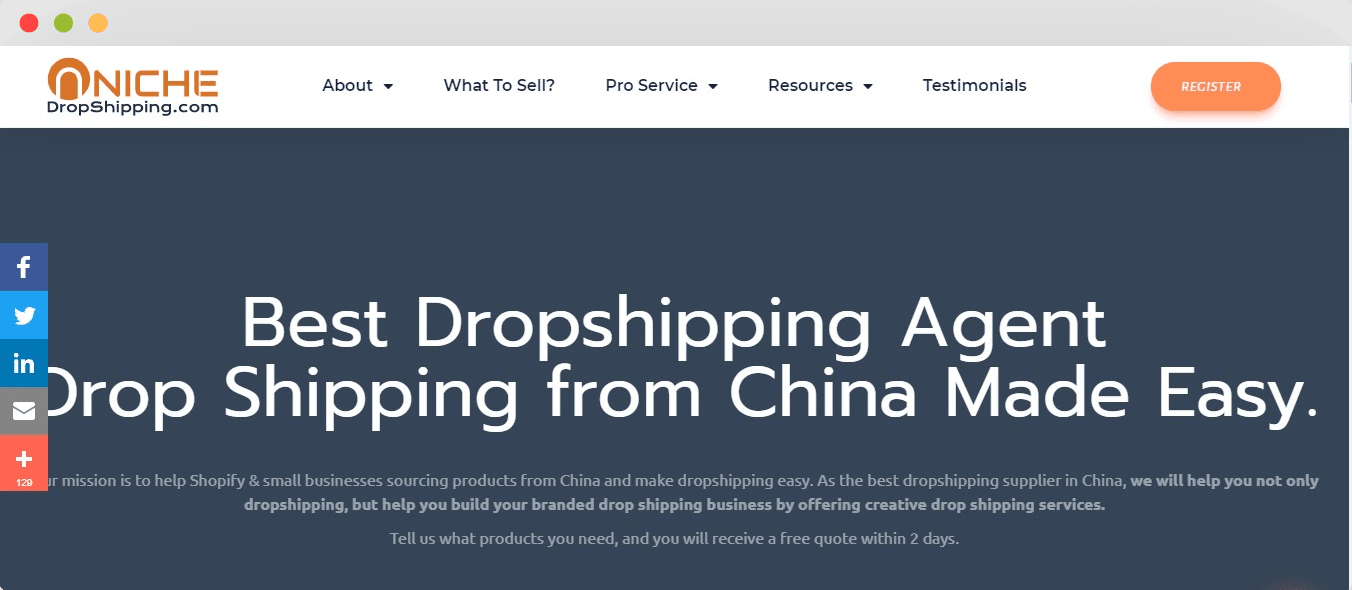 From storing your products at China and US-located warehouses to picking, packing, and shipping, every process is carried out with extreme care.
In fact, NicheDropshipping goes a step beyond being a fulfillment company alone. It is more than just that. Why is that so?
Let's have a look at the pros.
Pros
You can hire our services to source products for your business at very low prices. You just need to contact our representative with the details and we will come up with the same products at the cheapest cost.
As dropshipping is an evergreen version of eCommerce for those who don't have their own products, we help businesses complete the whole process from arranging the products to storing and delivering them to your customer's doorsteps.
You can also think of it as your very own agent in China for doing everything related to e-commerce.
We can help you buy your best-selling products in bulk quantities and don't have to pay a premium on every product at every sale.
We also offer bulk inventory storage to store your products in the most organized ways so they can be easily sorted, picked, packed, and shipped right away.
We also proudly offer branded e-commerce services. So, if you want to present your products as a brand, we are there to do that for you.
Our experience in the field of eCommerce makes it possible for businesses to market their products as white label or private label products.
Our automated features and API integrations help you automate the business processes to save time.
With the perfect combination of having 2 warehouses in the USA and 3 in China, we are able to offer worldwide order fulfillment services by covering the areas from East to West and every location in between or around them.
Cons
Only specialized in sourcing from suppliers and factories in China.
ShipBob is one of the largest fulfillment companies in the world. It has been delivering orders since 2014. It is leading the market with its fulfillment services. Thousands of e-commerce businesses trust ShipBob for fulfilling their online orders.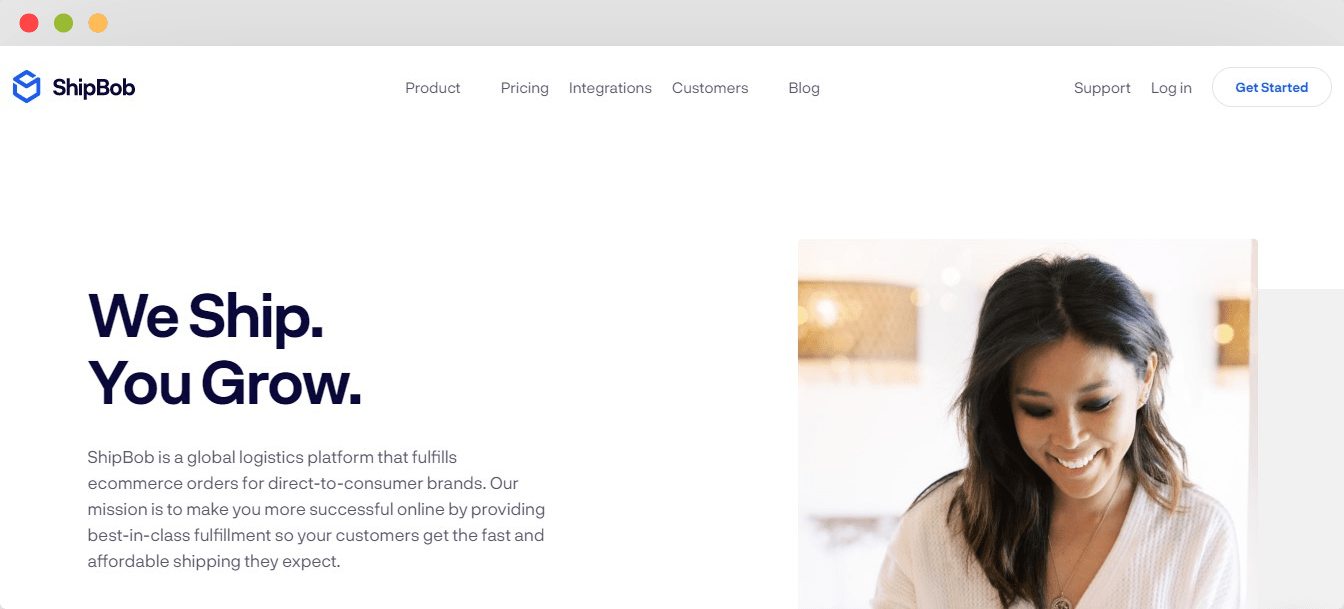 Let's have a look at its pros and cons.
Pros
Offers Shopify integration.
You can also use their services for other networks including eBay and Amazon.
Customized pricing solutions.
Offers fast 2-day delivery.
Multiple warehouses in the USA.
Also has warehouses in Australia, Canada, Ireland, and the UK.
Integrations with popular delivery services like FedEx and USPS.
Cons
Best suited for businesses having over 500 orders per month.
Costly option for new Shopify businesses.
You surely would have heard this name even before the boom of eCommerce. They have been in this business of international shipments since 1971. They started to offer e-commerce fulfillment in 2017.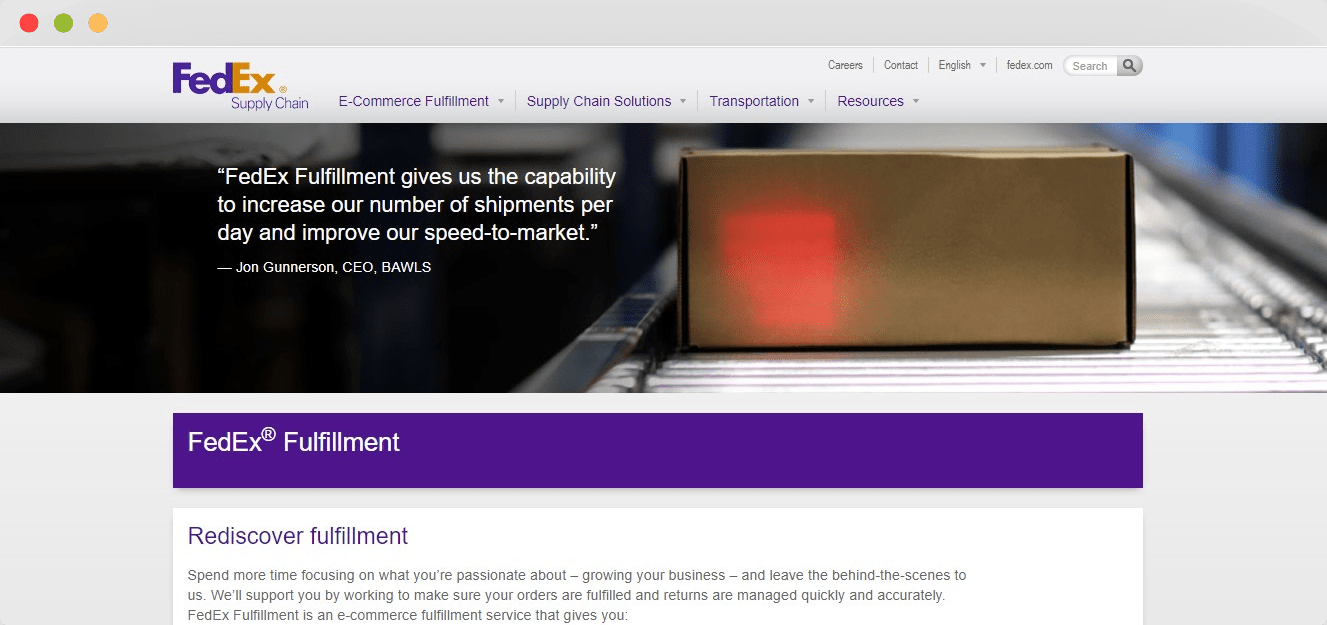 Let's have a look at some of its major pros and cons.
Pros
They have the advantage of running an already huge setup of deliveries worldwide.
Offers full control of your inventory and shipments.
Seamless delivery times with more accuracy.
The huge team at their disposal.
Multiple storage facilities all over the world.
Their support team is awesome and responsive.
Heavily dominated across the USA with over 130 warehouses.
Cons
Starting in 2017, they are relatively newer in the field of eCommerce fulfillment.
It is a great fulfillment company that started its operations in 2014 and has been growing since then. Their unique acronym of FAST says all about their services. It is an abbreviation for Fulfilled Accurately, Shipped Today.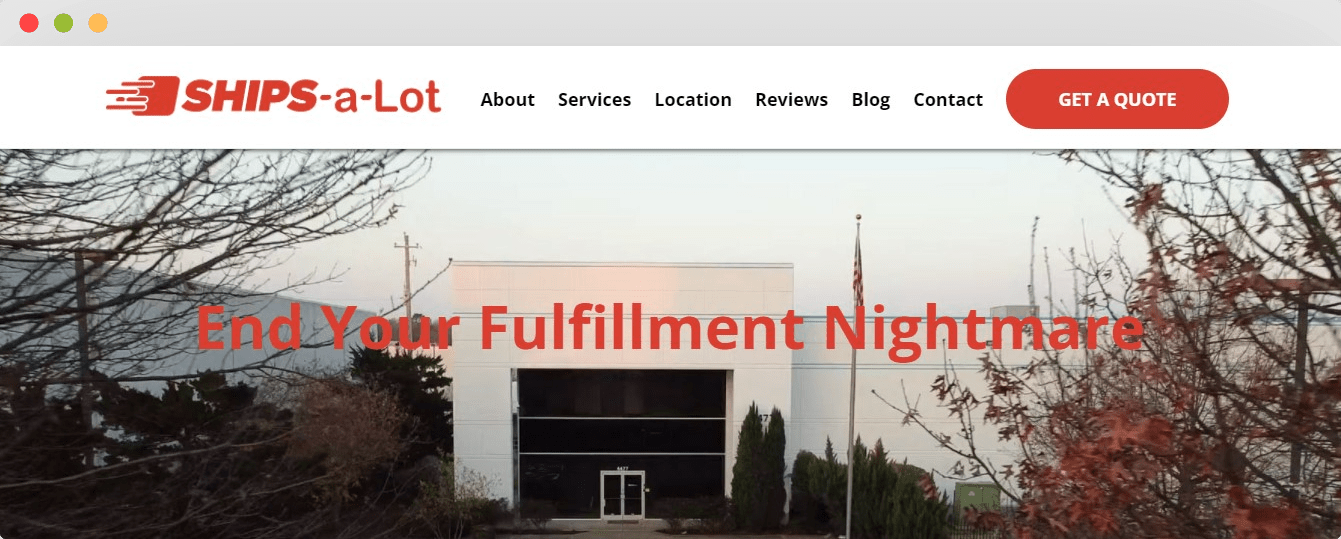 Let's have a look at their pros and cons for a better idea of their fulfillment services.
Pros
Specialized services for kitting and sorting out the products.
Shipping is managed via Transportation Management Software.
Discounted partnerships with major courier services including FedEx, DHL, and USPS, etc.
They also offer Amazon FBA solutions.
They take special care in packing the products neatly and professionally.
Specialized formats of storing different types of products carefully.
Cons
They do not offer freight forwarding services.
Not suitable for the fulfillment of large-size products.
It is another great order fulfillment service that new and old entrepreneurs can use for their Shopify orders fulfillment.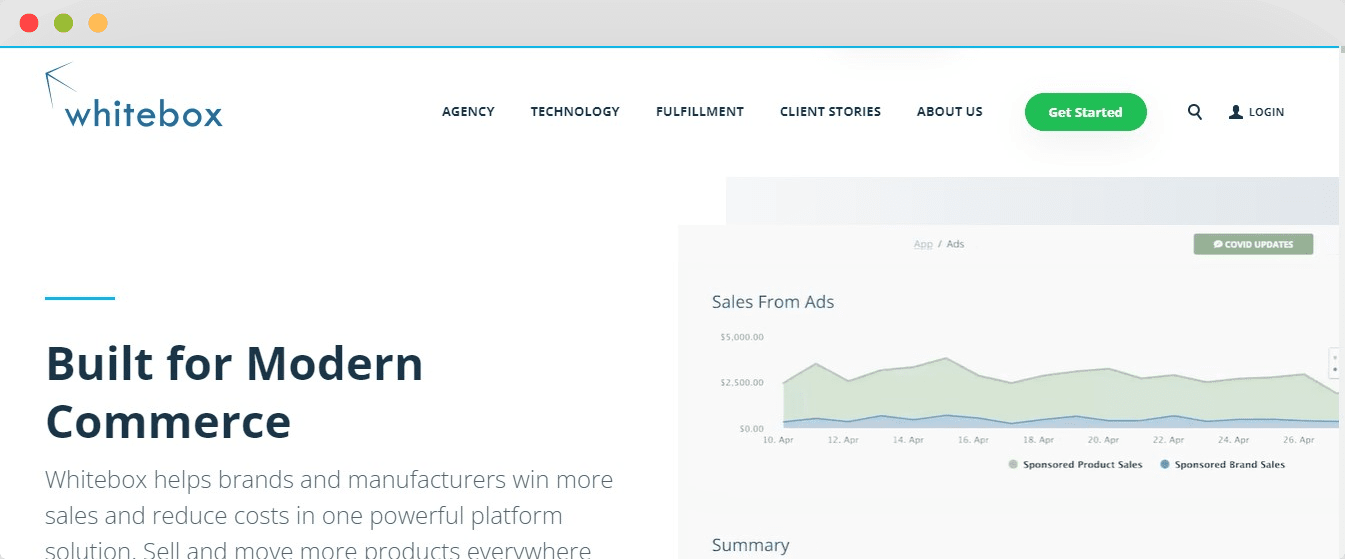 It especially suits new Shopify businesses as it does not ask them to pay for any unnecessary tasks that are not the priority for new businesses.
Let's have a look at their pros and cons.
Pros
One of the best 3PL fulfillment services meant for Shopify.
Supports 2-day shipping.
It can be integrated with major e-commerce platforms like Shopify, WooCommerce, BigCommerce, and Walmart.
It offers direct-to-consumer (DTC) services that suit e-commerce solutions.
It has additional features of optimizing product descriptions, shipping labels, professional product photo capturing, and shipment inspection, etc.
Also assists businesses in listing their products on platforms like Amazon and eBay, etc.
Also helps in doing the SEO of your products.
Cons
Businesses need to pay for their integration software every month.
Not suitable for the fulfillment of large quantities for B2B.
Shipwire started in 2018 and has been providing order fulfillment services globally. They claim to have served over 1500 customers with a little less than a billion units shipped annually.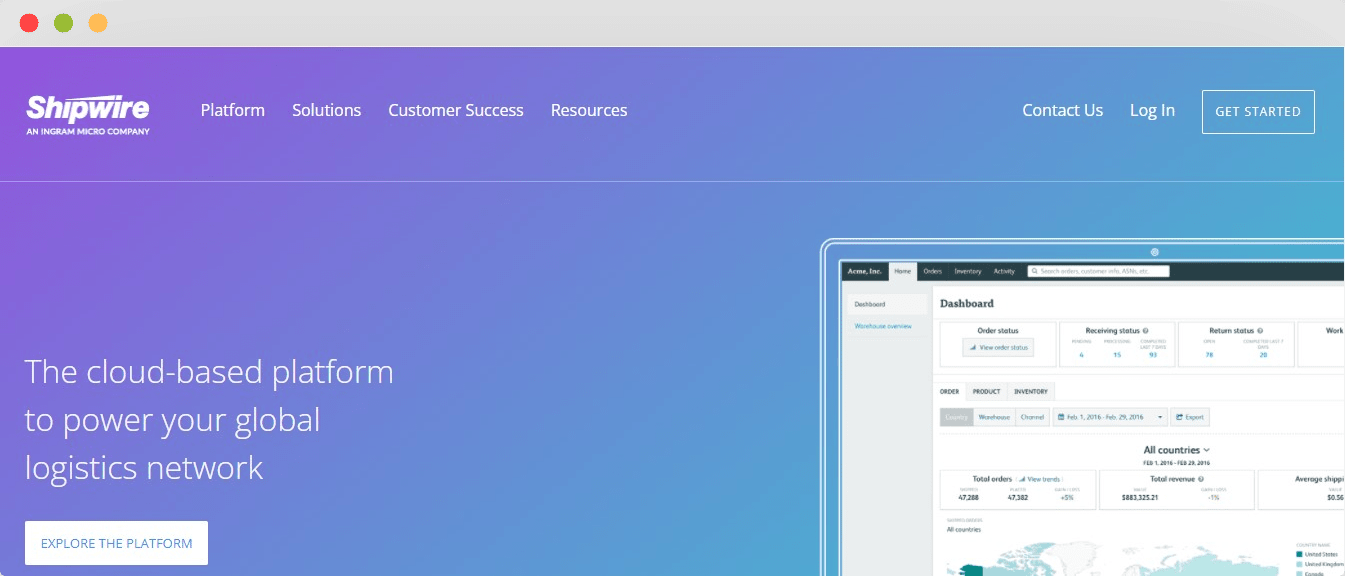 With a massive storage capacity of around 18M Square feet globally, it is surely a promising fulfillment company that you can try out.
Following are their pros and cons.
Pros
An option to utilize the warehouse locations on a national or international level.
They offer forward and reverse logistics.
They provide fulfillment services for both B2B and B2C business models.
Excellent choice for scaling your business.
They have a huge retail supply chain and also support dropshipping model.
They have over 120 Ingram locations worldwide.
Complete transparency of your inventory and shipments.
The products are securely stored.
Cons
They heavily rely on 3PL rather than handling the processes themselves.
Boxzooka specializes in order fulfillment for e-commerce businesses. They have great technology to keep you updated about all of the order processing until your products reach the desired address.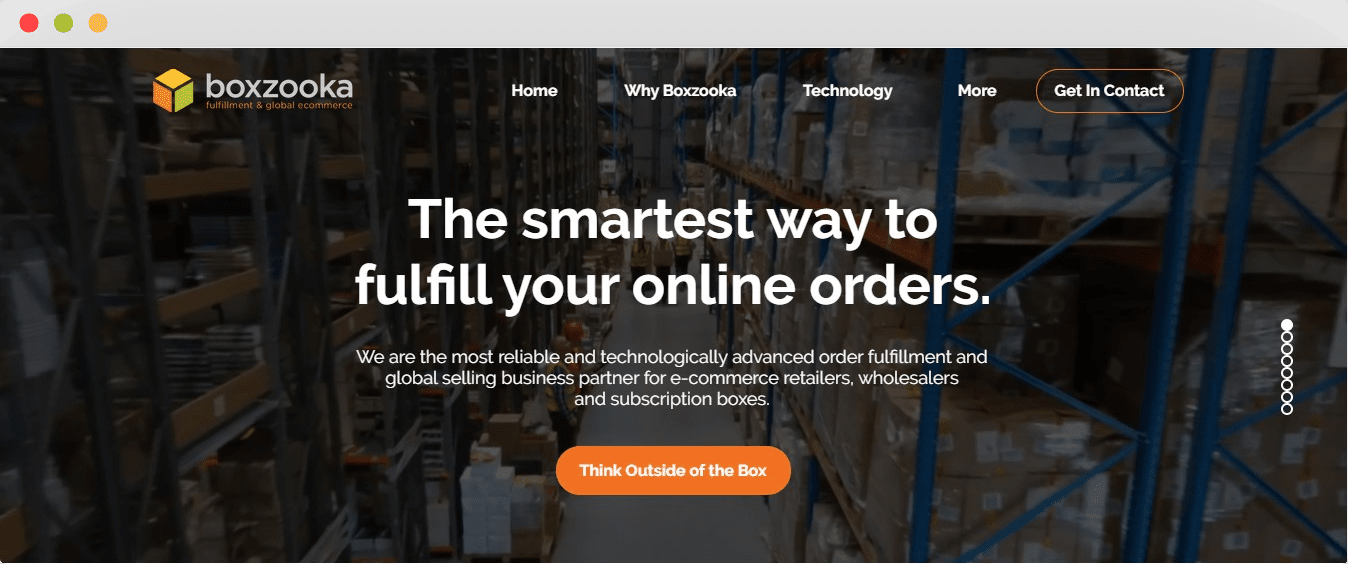 They claim to have a culture of continuous improvement so that they improve their services with every order that they fulfill.
Pros
They provide exceptional customer support.
They pack and unbox the products with extreme care.
You can ask them to customize the packaging of your products too.
Plugins support e-commerce websites.
Provides dashboards for better visibility.
Works for Amazon FBA and FBM.
You can integrate your Shopify store with Boxzooka with an API.
Cons
No dedicated apps to be integrated with platforms like Woocommerce.
It started in 2001, efulfillment service is another great option you can trust for handling and dispatching your products to your customers. They claim to be one of the cheapest and most reliable fulfillment companies.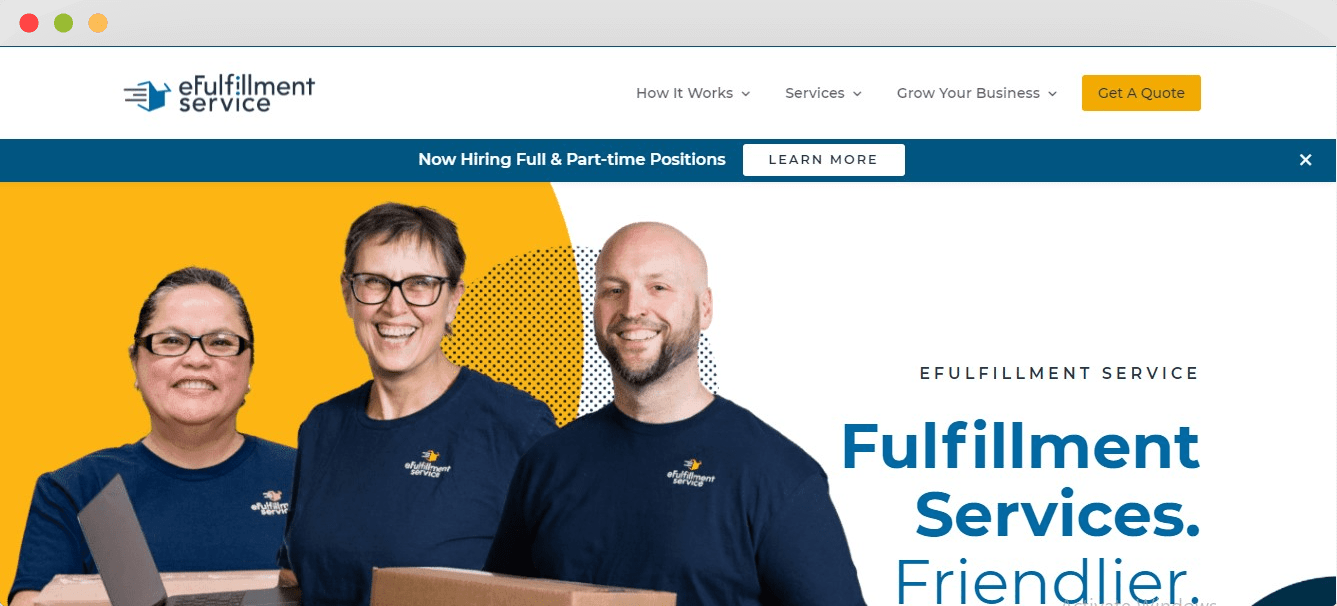 With a free trial period and no minimum or consistent order quantities, efulfillment Service is one of the safest options for new entrepreneurs.
Following are its pros and cons.
Pros
Award-winning company for satisfactory fulfillment performances.
Also provides Amazon FBA services.
Known well for kitting and sorting products for better and efficient dispatching.
Unlike other companies, they don't have any requirement of the minimum number of orders to be fulfilled.
Setting up your account is free of cost.
No extra charges for storing your products for a longer duration.
Free of cost integration.
Receive inventory alerts.
Complete visibility of your stock levels, inventory, forecasts, and previous orders with invoices, etc.
Cons
They don't have a dedicated application for multiple platforms.
This order fulfillment service has all that it takes to be an ideal order fulfillment service for your eCommerce store. It offers guaranteed services that are crucial to any business.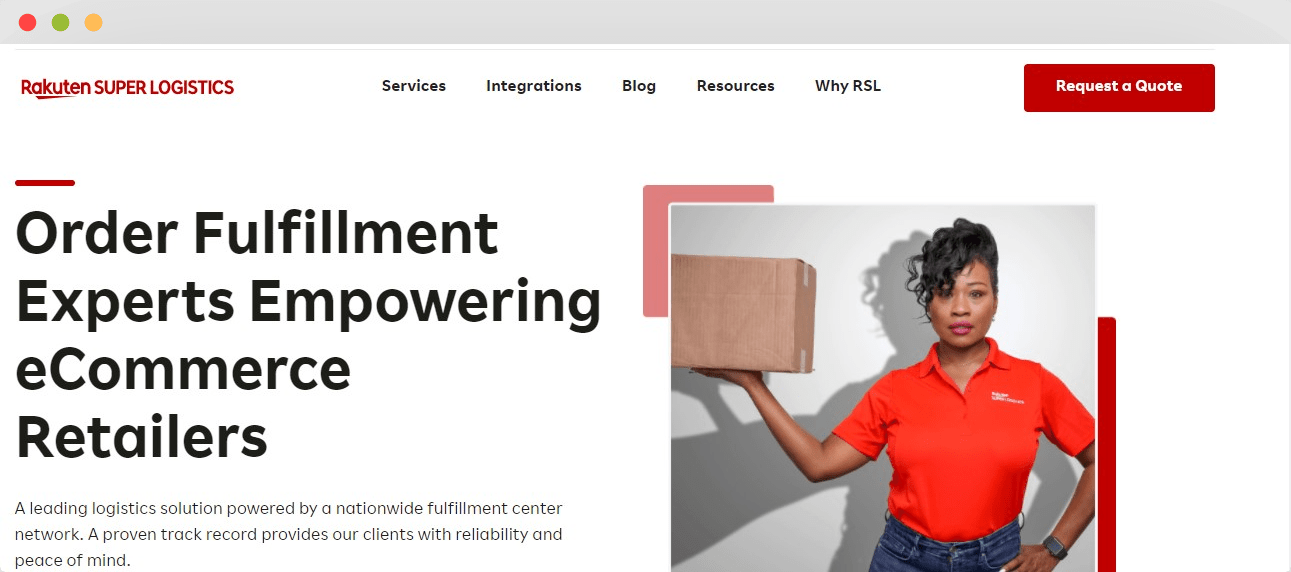 These include next-day shipment, 1-2 day delivery in the USA, and 100% order accuracy.
Following are the pros and cons of this fulfillment company.
Pros
Integrates their shipping options with the leading shipping companies like UPS and DHL to optimize their processes.
Provides e-commerce integration solutions with most of the platforms like Shopify, Amazon, eBay, and Walmart.
Provides multiple options for expedited or normal shipping methods.
Temperature control storage is also available.
Excellent kitting, packing, shipping, and tracking services.
Cons
Best for larger quantities or higher orders per day.
ShipMonk explains very efficiently how a business can hand over all the load to their shoulders just by hiring their fulfillment services.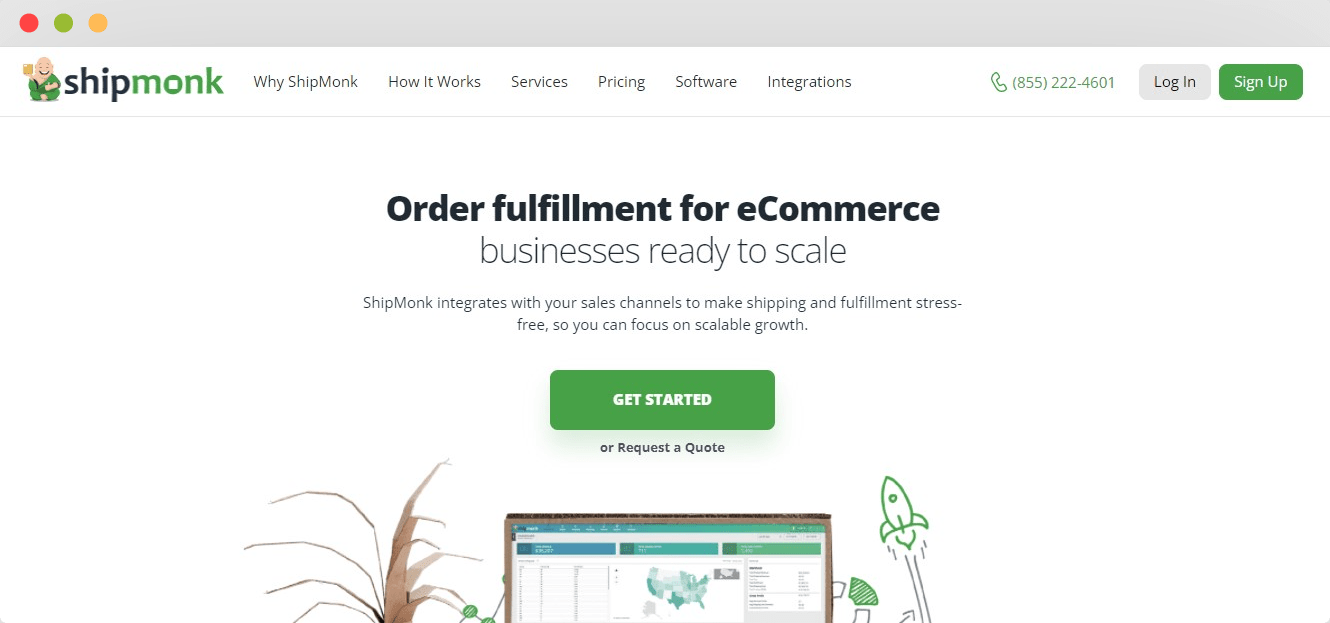 They claim that a business only needs to focus on getting sales while fulfillment and every other practice related to order processing or storing the products is the responsibility of ShipMonk.
Following are the pros and cons.
Pros
They have great cloud-based software for optimizing their operations.
Inventory, orders, shipping, and warehouse, all in one software.
Strategically located warehouses in the USA and Europe to manage the fulfillment more efficiently.
They offer special shipping discounts to grab your customers who leave or abandon your carts due to higher shipping rates.
Offer exceptional customer support and visibility of your orders and inventory.
Featured on many shows for best performance.
Have been awarded multiple times for their efficient fulfillment services.
Cons
Having started in 2014, they are relatively newer in this business.
It is a Hong-Kong based fulfillment company. Their tagline says it all. "Connect…Fulfill". That's how simple and to the point their fulfillment services are.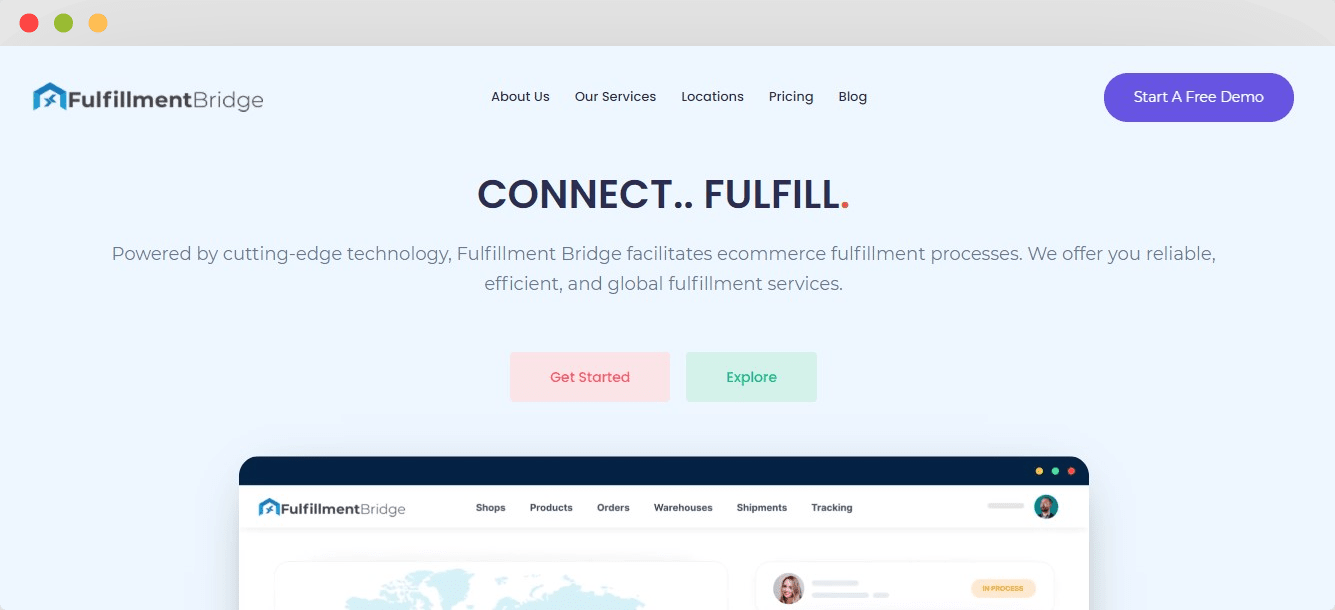 They seem to believe in winning the hearts of their customers by providing excellent fulfillment services from start to end.
Some of its pros and cons are mentioned below.
Pros
All-in-one fulfillment services provider.
Specialized to serve the eCommerce industry.
Known for their performance in emergency and difficult situations.
They also fulfill Amazon FBA and FBM orders.
Provides end-to-end solutions from warehousing to delivery of the items.
Ideal option to expand and scale your businesses.
Also suits the demands of a new business.
Simplified pricing structure.
Provides multiple pre-built integrations with major e-commerce platforms like Shopify, Amazon, and Walmart, etc.
They have 24 warehouse and shipment locations worldwide.
They ship all over the world.
They have partnered with major shipping services like FedEx, DHL, and DHL.
Cons
They have served 24 customers so far. So, you may need to check them out deeply for their experiences.
If you are a dropshipper, then Fulfillman is the company that you should consider. Why? Because their main page starts with the tagline that they provide fulfillment services and dropshipping from China.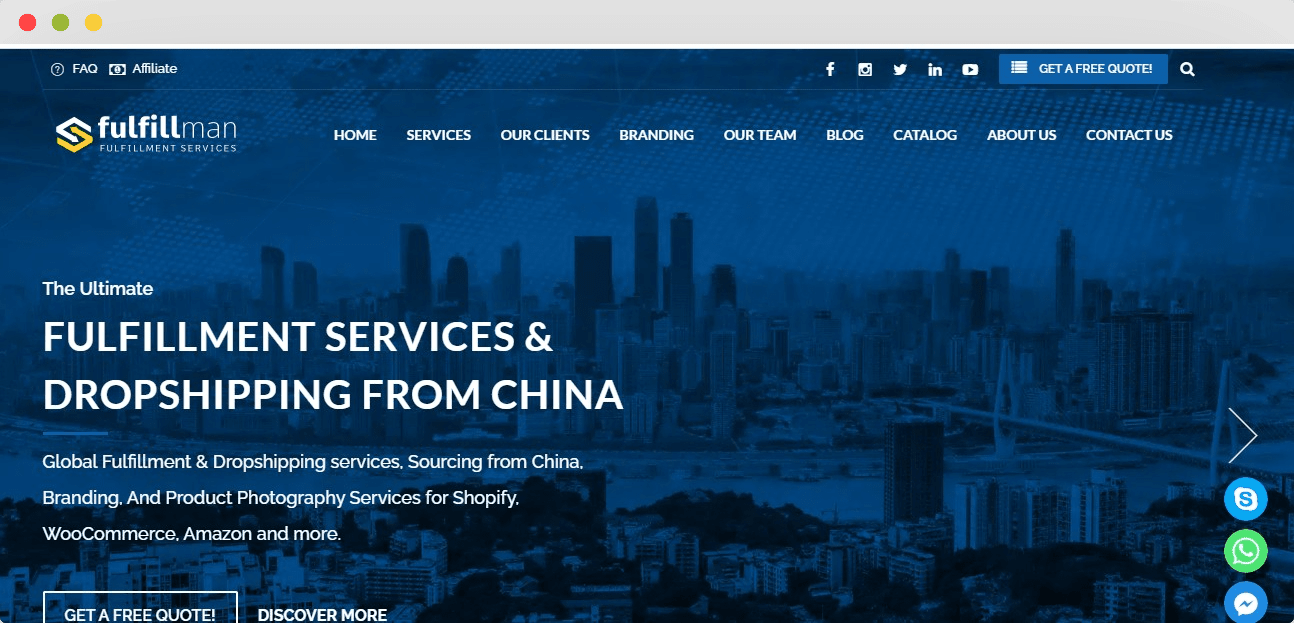 They do everything that a dropshipper might be worried about. Take a look at the following functions they offer.
They help you source products from China.
They help you in branding your products.
They make professional photos of your products so that you can market them in your online stores.
They have dedicated integration for Shopify.
Integration options are also available for other platforms like Amazon and Woocommerce.
Cons
Specialized in doing business from China only.
This is another great option for getting your orders fulfilled. Their tagline of "Shipping: Single Handled" seems to give a clear message that they mean business when it comes to fulfilling the orders in e-commerce.

Some of its pros and cons are mentioned below.
Pros
They offer special discounts on a large number of orders per day.
Dedicated integrations with platforms like Shopify, Amazon, and Woocommerce.
Complete control over managing your orders and handling the inventory remotely.
The real-time update of inventory using an automated system helps you amicably achieve your e-commerce targets.
They don't have any setup charges.
They don't require you to have a minimum number of orders per day.
They also don't have any hidden charges for account processing or receiving, etc.
Cons
They have a little complex pricing structure.
Cenports offers its services as a one-stop solution for every e-commerce operation related to fulfillment. Their automated and technologically advanced systems make it easier for business owners to run and scale their businesses in days.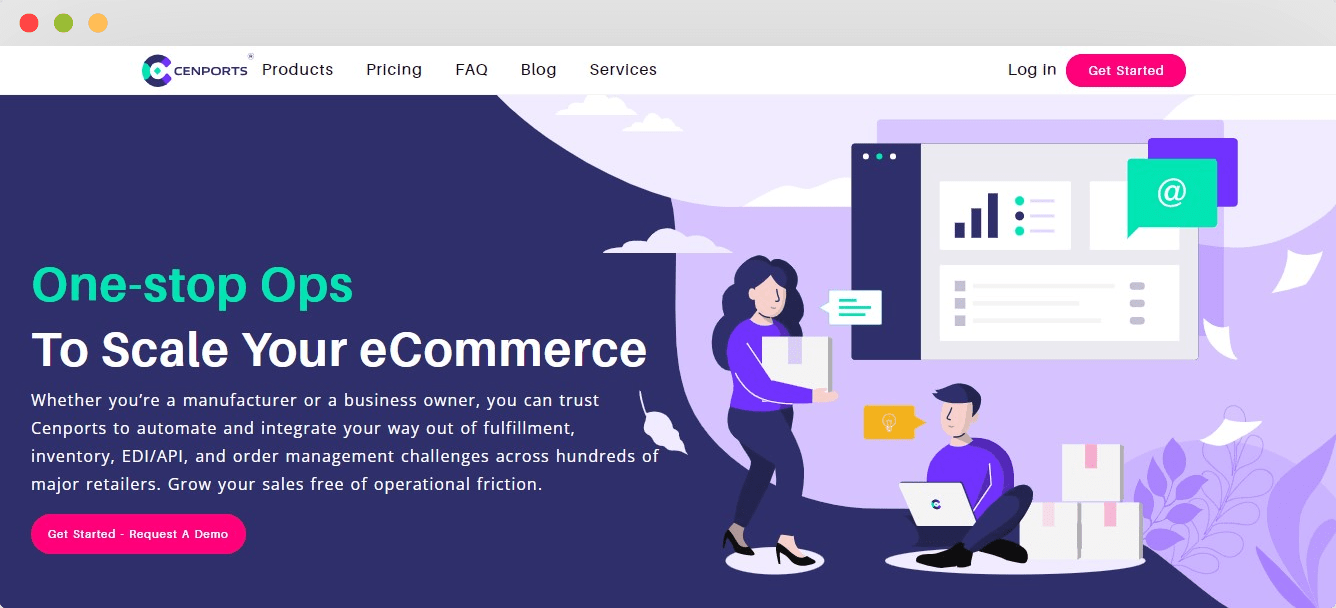 Their pros and cons are as follows.
Pros
Works with Shopify, Amazon, and eBay, etc.
API solutions for integration with major e-commerce platforms.
They have an automated system to manage and check inventory levels.
Their pricing is flexible and can change according to the requirements of a business.
They have warehouses in the USA for offering fast delivery options.
Cons
They do not have a clear policy for Amazon FBA.
It is a US-based fulfillment company that offers its services to eCommerce entrepreneurs for managing and delivering their daily or monthly orders. They claim that they can help scale the businesses with their exceptional services.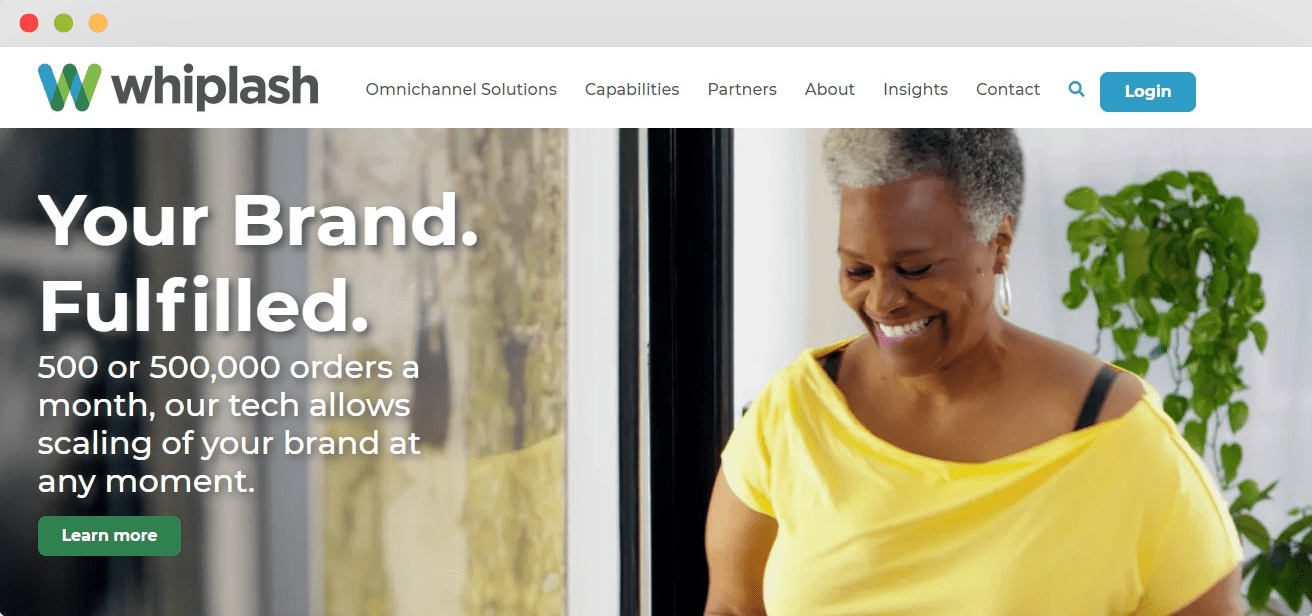 The main pros and cons are as follows.
Pros
A very huge space within the USA to store, pick, pack, and ship your products.
The warehouses have an accumulated size of 6.5 million square feet for managing the storage of your inventory easily.
Strategically located warehouses and fulfillment centers in multiple states of the USA to further optimize the delivery options.
In addition to eCommerce fulfillment, they also offer readily fulfillment and wholesale fulfillment services.
A huge list of Integration partners including Shopify.
Cons
They don't have warehouses or fulfillment centers outside of the USA.
It is a fulfillment company that clearly claims to provide worldwide fulfillment services. They have been in this business for a very long time and due to this quality, they have been able to offer the best fulfillment services at a competitive pricing structure.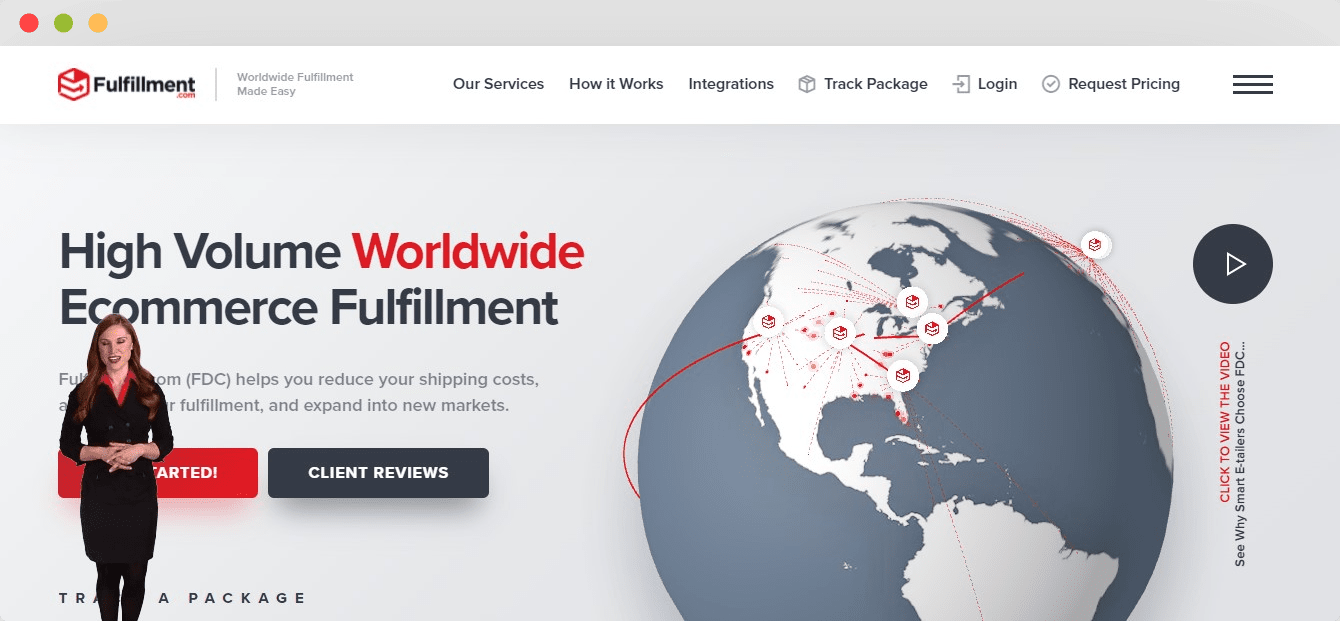 Let's have a look at their pros and cons.
Pros
You can connect with cloud-based orders management software for better visibility of what's happening with your inventory and shipments.
They have strategically placed fulfillment centers that are located in different parts of the world including the ones in the US, Canada, UK, Europe, and Australia.
With 4 different fulfillment locations in the USA aline, they clearly offer 2-day delivery within the USA.
They have a special feature of arranging very low-priced products in the niches of image health and beauty.
They have partnered with the leading delivery companies including FedEx, USPS, and DHL.
Reduced returns and chargebacks due to their verification policies.
Cons
The prices may not suit the merchants with a low volume of daily or monthly sales.
As the name suggests, Shipfusion is meant to provide quality fulfillment and shipping services for your e-commerce business. They claim to have been providing their exceptional services for scaling the businesses.
Some of their pros and cons are as follows.
Pros
A decent number of warehouses at different locations in the USA and Canada.
Warehouses are properly managed and checked for temperature control.
They also offer specialized storage of products like offering food-grade storage.
Advanced technology to optimize the storage and shipping facilities.
They offer competitive shipping rates that are also negotiable for specific businesses.
They also manage customer returns. So, you don't need to handle returns anymore.
You get notified about everything that is happening with your inventory.
Cons
Only two warehouses in the USA and one in Canada.
This is a relatively newer entry into the world of online order fulfillment services. Nevertheless, they have a promising setup to deliver your products efficiently within the USA or Canada.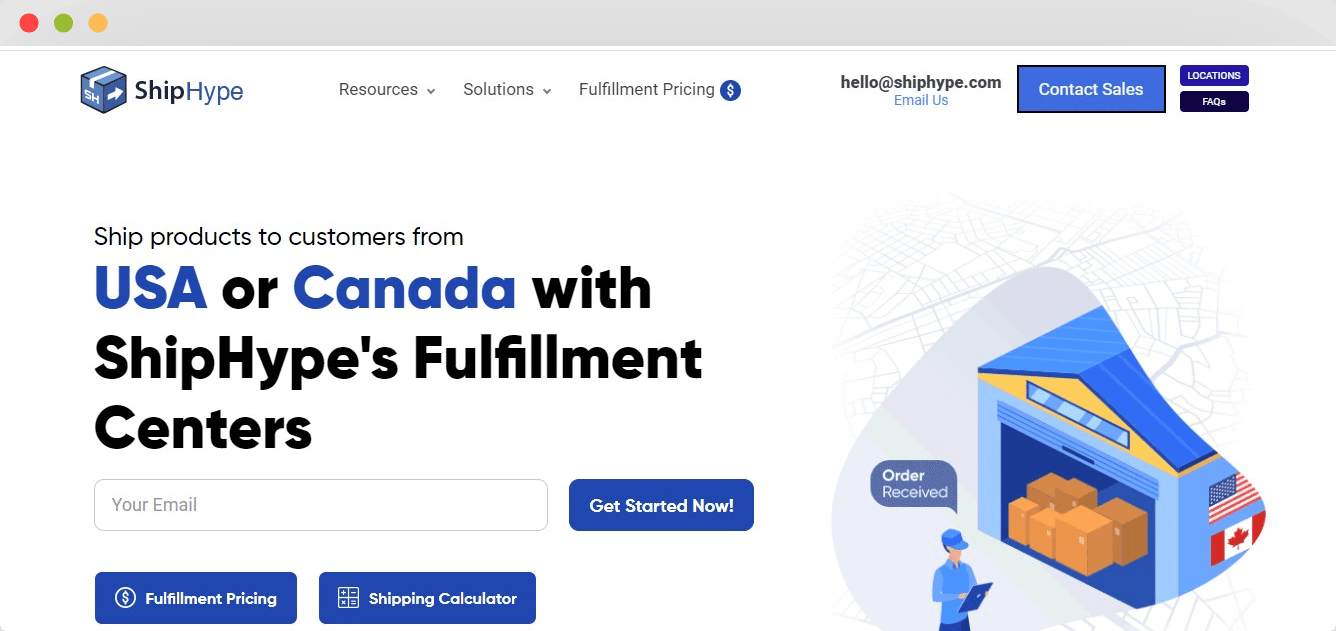 The main pros and cons of this fulfillment company are as follows.
Pros
They have partnered with great shipping companies for efficient management of product deliveries. They include UPS, United States Postal Service, and Canada Post.
They have dedicated fulfillment software that is compatible with major e-commerce platforms like Shopify. Woocommerce, Amazon, eBay, and Walmart.
They offer discounts on large orders.
They don't require to be bound in contract with them for a certain period. You are free to use or stop using their services at any point.
Also offer Amazon FBA and Enterprise fulfillment services.
They have a clear fulfillment rate displayed on their website.
Excellent representation of the latest happenings with your inventory via a smart dashboard.
Cons
Only available to fulfill your orders directly in the USA and Canada.
It is another famous order fulfillment service provider that has been up and running for many years. Starting in 2011, they claim to have served more than 100,000 e-commerce businesses so far.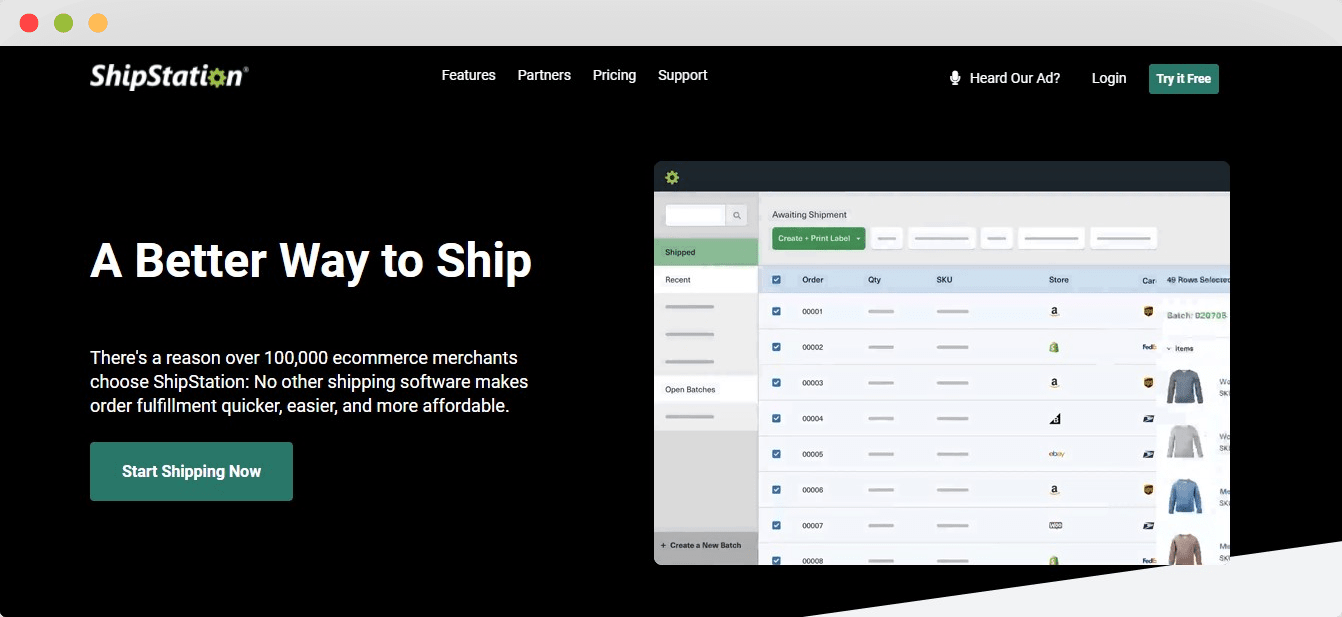 It can be a great option for medium to high selling e-commerce companies to depend on them for shipping their orders.
Some of their pros and cons are as follows.
Pros
They offer integration with platforms like Shopify, Amazon, Amazon, eBay, and even Alibaba, etc.
They give you an option to import your orders from multiple channels and they ship them accordingly.
Managing your orders and inventory with Shipstation is very easy with their high-tech automation systems.
They give you the tracking information which you can share with your customers for a transparent delivery method.
They offer to make your business a brand by sending custom emails and SMS from a specific domain.
Bulk printing and batch shipping of orders are available with them for scaling your e-commerce business.
Excellent customer service.
Cons
No clarity about the locations of their warehouses and fulfillment centers.
Deliverr is especially meat for helping out the growing entrepreneurs to fulfill their orders with lightning bolt speed. The best part about Deliverr is that they offer free 2-day delivery of your orders to win the confidence of your customers.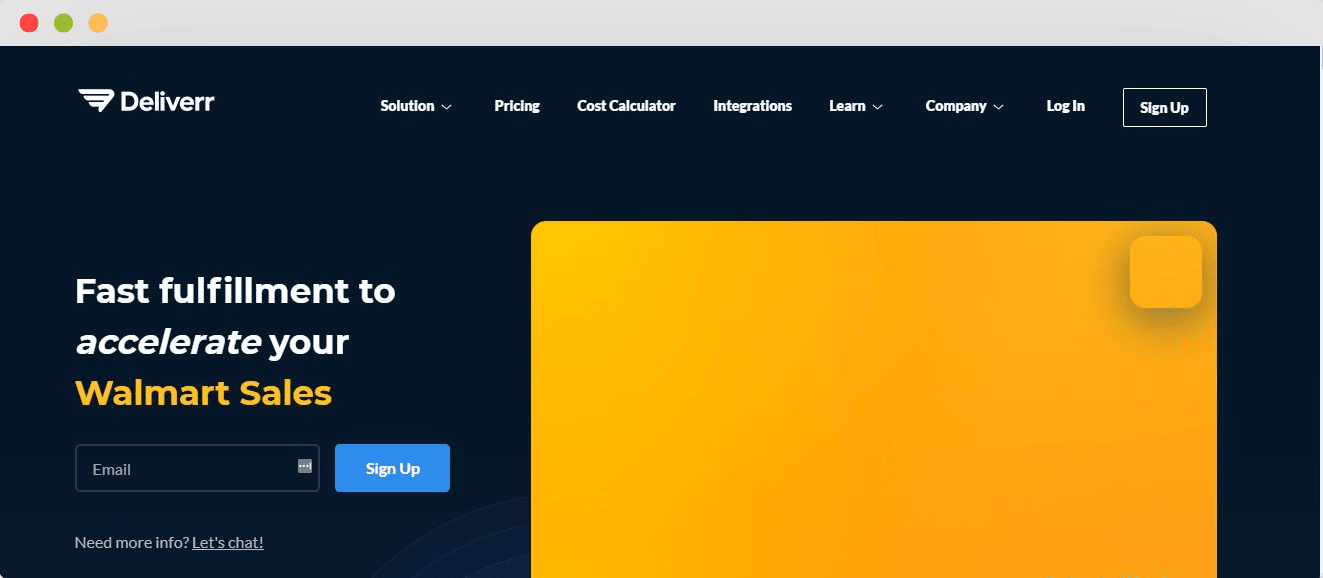 Let's have a look at their pros and cons.
Pros
They have integrations with platforms like Shopify, Walmart, and eBay.
They also accommodate orders from Facebook and Instagram.
Clear pricing policy with no hidden charges or taxes, etc.
They also offer you the badges of free 2-day delivery that you can use on your website and your social media channels or pages, etc.
They also offer next-day delivery with Shopify, Google, and Facebook ads.
Featured on many leading magazines for their great performance.
You can also use their services for Amazon FBM
Cons
No clear integration with Amazon and Woocommerce.
Warehouse locations and operations seem to be limited to the USA only.
FAQs about Best Fulfillment Companies Shopify
We have answered the top 3 frequently asked questions about the best fulfillment companies for Shopify. Read the answers for better clarity.
What Is the Difference Between a Warehousing Company and a Fulfillment Company?
While both may look similar to each other, there are many differences between a warehousing company and a fulfillment company. The top 3 differences between both are mentioned below.
A warehousing company stores your products while a fulfillment company stores and also ships the selected products directly to your customers.
A warehousing company is often a cost-effective solution to store your products while a fulfillment company has a higher cost of storing and shipping per product.
A warehousing company is mostly used for traditional businesses while a fulfillment company is mostly used to serve the eCommerce industry.
What Are Fulfillment Costs?
There are many costs involved at a fulfillment center. They have to receive your products, store them, take care of them, and ship them as and when required. All of these operations cost them money.
We can segregate the fulfillment costs into three major categories.
Cost of warehouse space.
Cost of the staff to handle products.
Cost of machinery and racks, etc.
What Is a Typical Process at a Fulfillment Company?
A typical process at any fulfillment company is to receive the products, store them, and dispatch or ship them when you tell them to do so.
This simple process may be segregated into the following 6 steps.
Receive the products that you ask them to store.
Organize the products according to the types of products.
Store the products safely.
Locate and pick the required products.
Pack the products as per your instructions.
Ship the products to your customers based on the information provided by you.
Summary
So, you have read about all of the major order fulfillment services. We hope that you have got value out of this article. But if there is anything that we can help you with, do tell us in the comments.
We would be waiting for your response. Do tell us which fulfillment company you liked the most. For queries regarding the order fulfillment services by NicheDropshipping, you can contact us within no time.