People buy shoes for all kinds of reasons. For some, like athletes, it is all about performance and comfort. For others, shoes are a fashion statement or a gift they buy themselves on a whim of retail therapy.
All these purchases, nonetheless, have one thing in common: we all need shoes to get around. This basic need provides a wide-open niche for your dropshipping shoe business to fill.
With this in mind, we made a resourceful shortlist to help you find the right dropshipping shoe suppliers for your business.
Let's examine your options, shall we?
Best Dropship Shoes Suppliers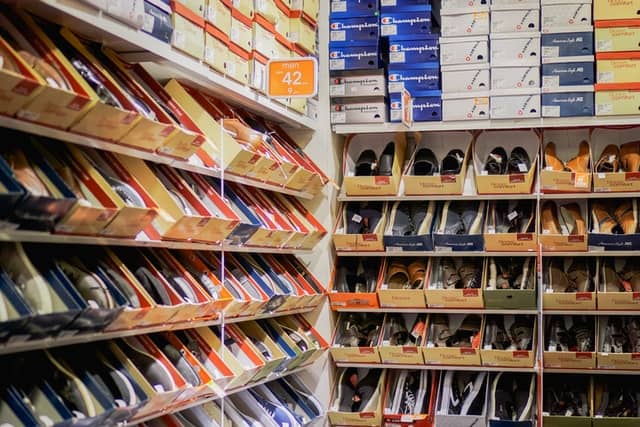 FashionTIY

FashionTIY is a wholesale supplier of a broad variety of fashion-related products. They include clothing, bags, jewelry, shoes, and much more. These items are sourced from multiple brands which helps create a product catalog with great variety.
If you would like to dropship shoes from FashionTIY you can either sign up on the company's website or their android or iOS apps.
There are no vetting processes for dropshippers but signing up gives you access to the FashionTIY apps and could give you extra benefits such as coupons and discounts.
As you place dropshipping orders for FashionTIY to fulfill, you will need to mention that you are dropshipping. This informs the customer service team to remove any FashionTIY labels and tags from the shoes.
If you happen to forget, this request can still be expressed via the customer care department. It would, however, need to be made within the 1 to 3-day window that it takes for orders to clear from the warehouse.
Other benefits you might enjoy from FashionTIY dropshipping includes:
Global shipping
No minimum order quantity restrictions
Wholesale prices that are 70% cheaper
Product sourcing services
Customization of orders upon request
Footwear US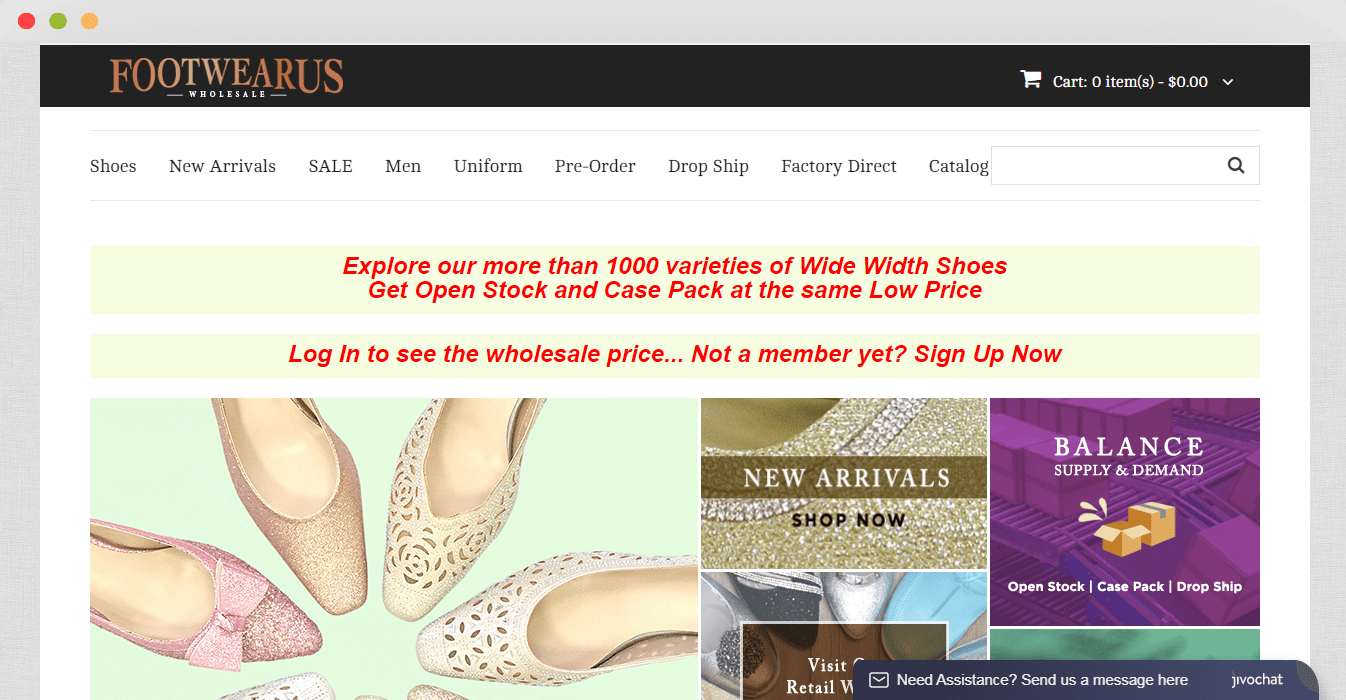 Footwear US is a wholesale supplier of wide-width shoes for women from different brands.
The first step towards joining the Footwear US dropshipping program is submitting a dropshipper application on the company website. It would be reviewed and once it is approved, you would receive a special dropshippers discount to use when placing orders.
You will have full access to the Footwear US shoe catalog. If you wish to display the shoes on your online store, you can request jpeg images to upload. The images will, however, come with a brand watermark. You can additionally look forward to:
A 35% dropshipper's discount on retail prices
Free shipping within the USA
Blind dropshipping services
While wide-width shoes is a unique niche, it is also largely unexploited and could prove lucrative with the right marketing. Fortunately, the Footwear US shoe offering does not ignore style in a bid to achieve comfort. This helps make the shoes easier to sell.
Nordstrom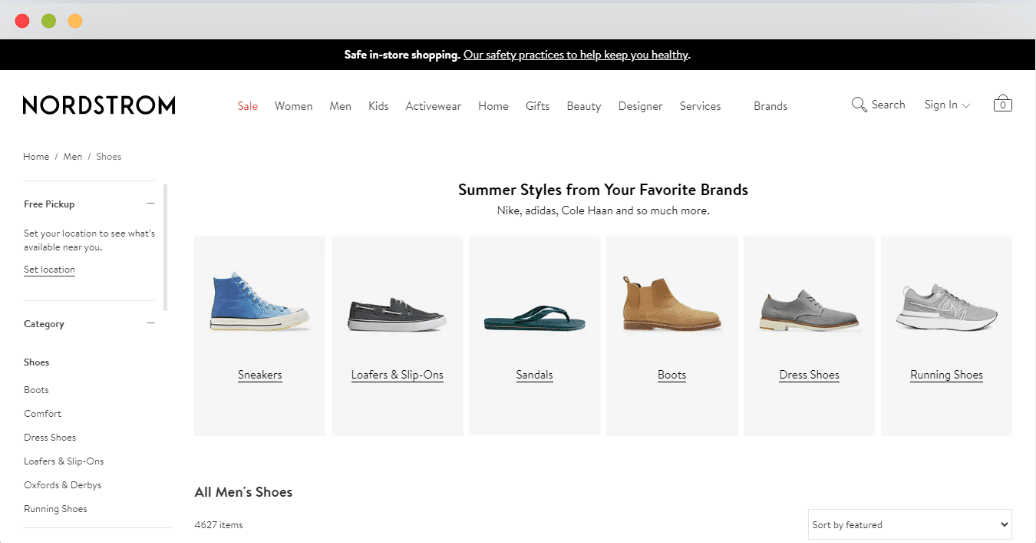 Nordstrom is the type of supplier you would have an easy time trusting. They are well-established in Canada and the USA and the quality of the products it offers has built a good reputation for the brand.
The shoe variety listed on the Nordstrom site is impressively wide. It comprises designs for men, women, and kids. They range from casual and home wear styles to formal and sporty options in a vast array of sizes.
The Nordstrom dropship program is not well defined but it works. Like most other programs, you will need to register an account and get authenticated. This will give you access to the full shoe catalog and an automated integration system.
The integration system will make it easy to list shoes in your store and share orders with Nordstrom for fulfillment. Further, aside from the broad selection of shoes, Nordstrom offers international shipping thereby expanding your customer reach.
Karo's Shoes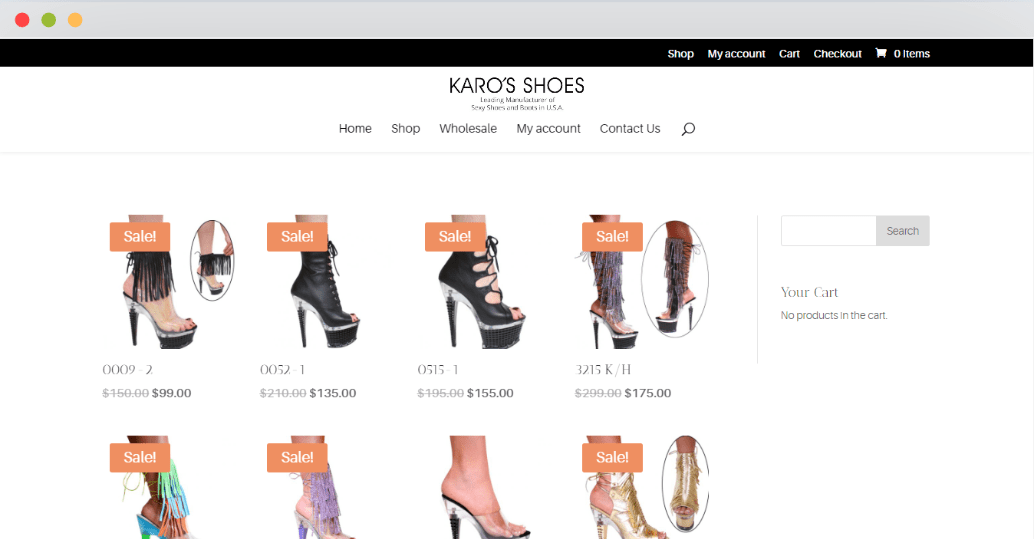 Karo's Shoes would be an ideal dropshipping shoe supplier if you are looking to offer trendy women's shoes and boots. The shoe designs include wedges, high heels bedazzled with rhinestones and tassels as well as leather boots with chunky and pointed heels.
This supplier requires resellers to have business licenses and relevant permits before partnering with them. Dropshipping is a form of reselling and you would, therefore, need to adhere to this regulation.
After your registration, you can log in and share orders for fulfillment. Karo's Shoes also makes it easy for you to list its products in your store as it provides images and complete product information for registered members.
The turnaround time for each order is between 3 to 7 business days as most shoes are produced when they are ordered. Karo's Shoes fulfills orders within the USA through UPS while international orders are fulfilled via Expedited or Express shipping.
World Shoe Liquidator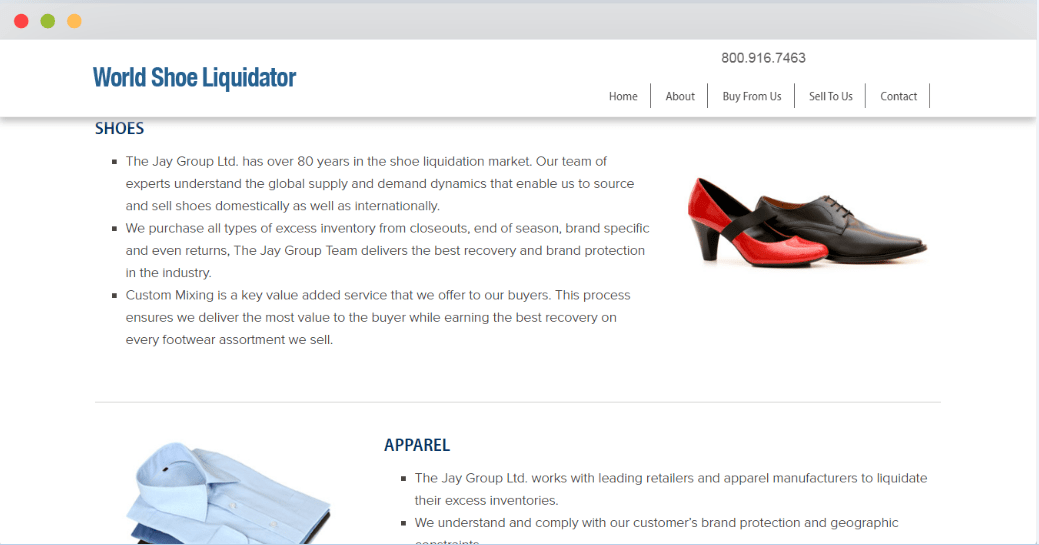 World Shoe Liquidator supplies shoes, clothing, and appliances to distributors and resellers. It obtains these products from companies that are closing shop and would like to sell off what is left of their stock.
This trading presents the advantage of lower prices which the company can also pass on to you as a reseller buying from them.
Given as World Shoe Liquidator sources shoes from a myriad of brands, its shoe options are quite diverse. Moreover, if you can not find the kind of shoes you are looking for in their list, you can be assigned a buyer to source the shoes for you.
Partnering with World Shoe Liquidator as your dropshipping shoe supplier does not involve any complex procedures. Its robust shipping network could also certainly work in your favor as a dropshipper.
However, unlike most suppliers that have a signup form on their site, you would have to contact this firm directly to engage their services.
Wholesale Stella Shoes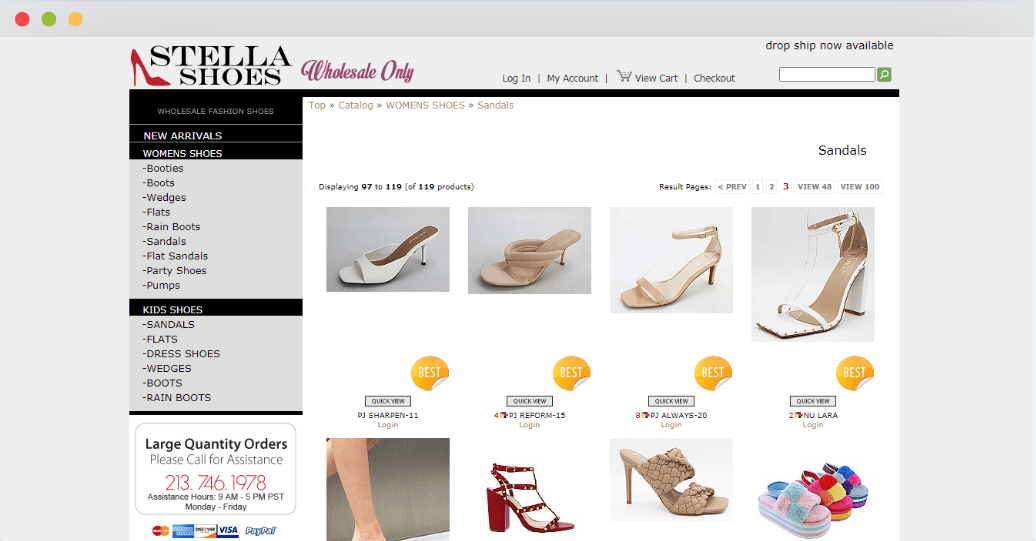 Wholesale Stella Shoes is a supplier that specializes in women's and children's shoes. From rain boots and sandals to pumps, wedges, and flat shoes, there is hardly any design you will not find listed on Stella Shoes.
This would be a great supplier option to consider regardless of whether your dropshipping shoe store focuses on one design or just shoes in general.
As the name suggests, Stella Shoes has been a strictly wholesale seller. However, the company has recently begun to accommodate dropshipping requests.
The dropshipping system is not very well established but for now, you can create an account and place orders for fulfillment. Enter your customer's address as the delivery address and that of your store as the billing address.
The company's policy on MOQs is unclear but will likely be demystified as the program becomes better established.
Redtape Global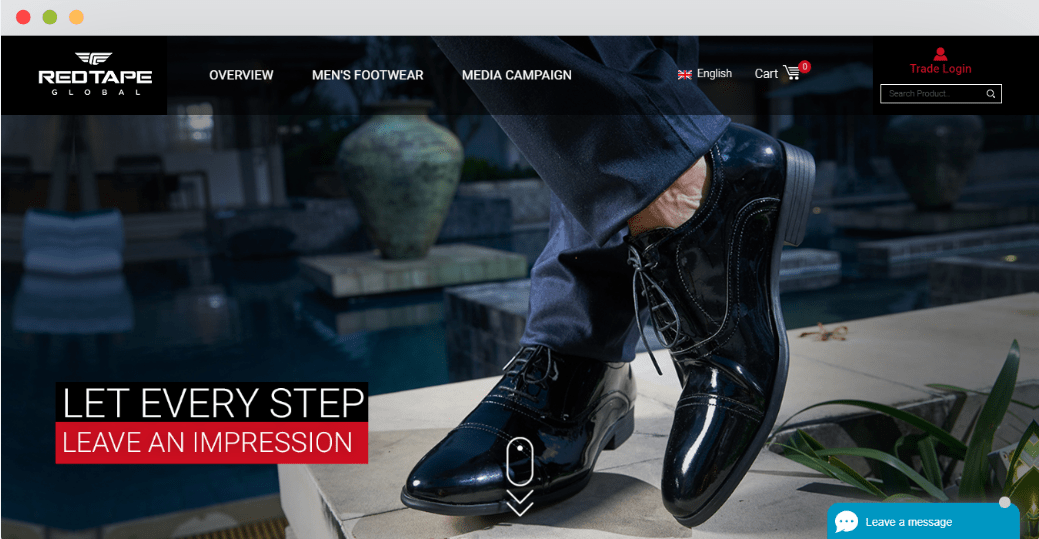 Redtape Global is a supplier of men's shoes based in Milton Keynes in the United Kingdom. It operated under the larger umbrella of Mirza International Limited.
This relationship is important to recognize as it is this larger brand that facilitates the supply of Redtape Global orders across the globe.
So, what does Redtape Global have to offer your dropshipping business? Top-quality men's shoes for formal, casual, and sporty occasions. The designs are quite stylish but they also deliver on comfort and functionality.
On dropshipping, Redtape Global requires that you apply for a trade account on its website. If your business is approved you will be granted access to the company's full shoe product listing. You will also be able to shop from the website which is optimized for traders.
Astreyee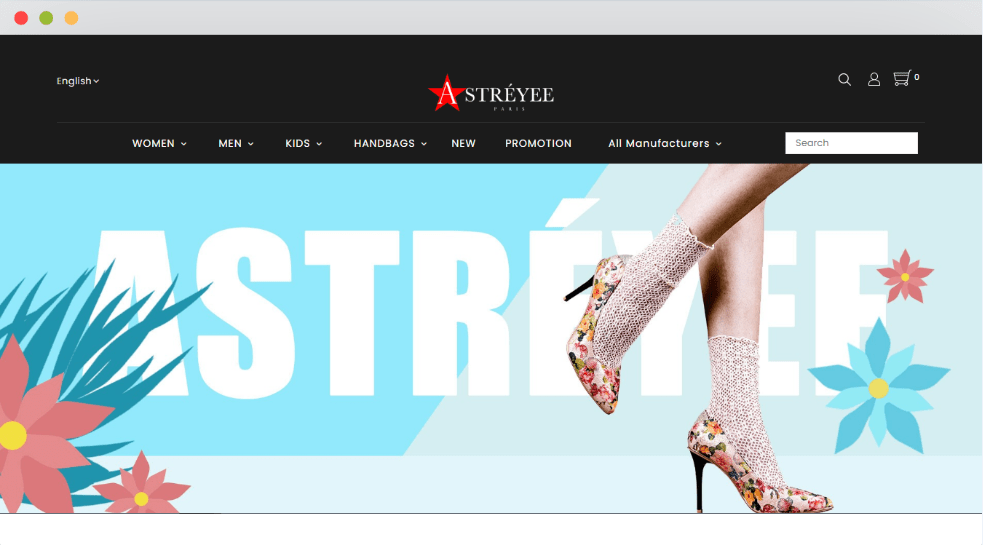 Astreyee is a renowned shoe B2B wholesale shoe supplier in the European market. It is based in Aubervilliers, France, and stocks different types of shoes for women, men, and children.
As a dropshipper, you qualify to register as a B2B wholesale buyer. You would, however, have to meet the terms stipulated by Astreyee. Upon approval, your account would be ready to share orders for processing.
If you would like additional services such as blind dropshipping, it would be best to contact Astreyee directly. This is because while the firm is open to fulfill orders on behalf of your store, its dropshipping policy and services are not well defined.
AliExpress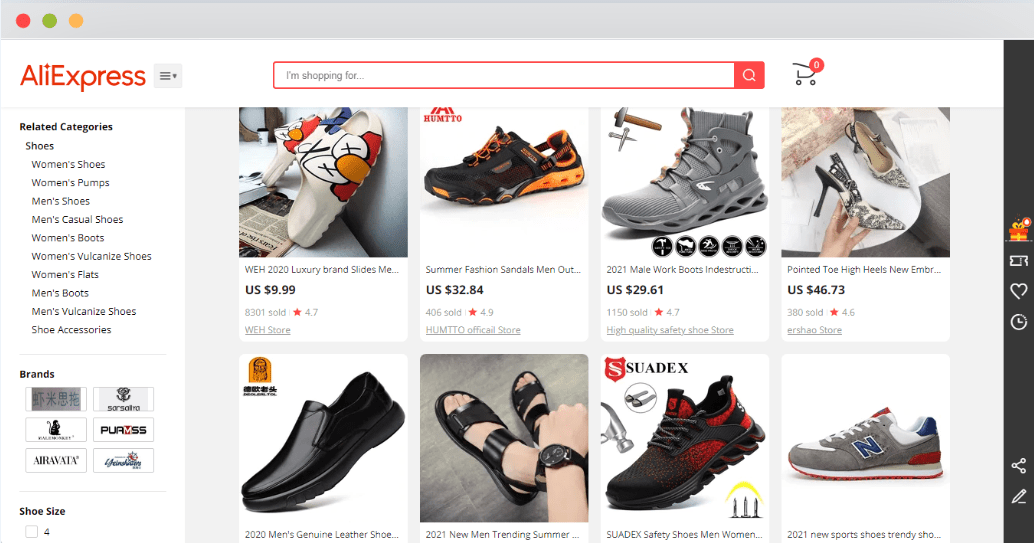 AliExpress is a household name in dropshipping. It brings together thousands of suppliers for just about any product you could think of. Yes, that includes all kinds of shoe designs for men, women, and children.
Shoe suppliers on AliExpress offer huge discounts on bulk purchases and orders for single pairs of shoes are also affordably priced. Most suppliers on this platform further offer global shipping and are well-versed in handling the fulfillment of dropshipping orders.
On the flip side, AliExpress does not provide a filtered list of suppliers. You would have to comb through suppliers and vet them based on their reviews and performance ratings to avoid scams.
It can also be difficult to ascertain the quality of shoes that AliExpress suppliers offer.
NicheDropshipping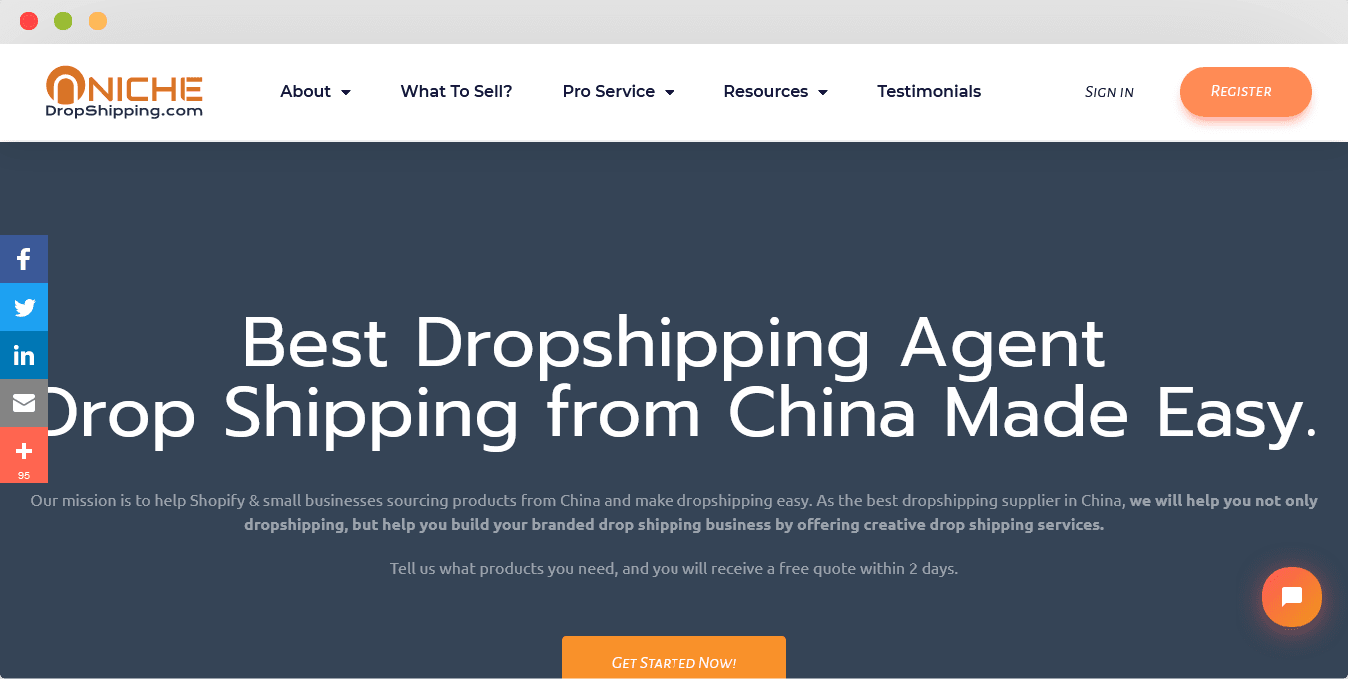 NicheDropshipping is a dropshipping company based in China. It offers an abundant list of shoe products. Each supplier is vetted before being added to the list, so you never have to worry about dealing with scammers.
Partnering with NicheDropshipping is a quick and painless procedure. It works as follows:
Register your account on the NicheDropshipping platform
Authenticate your dropshipping store
Sync your store's shoe product listings to those on NicheDropshipping
When this is done, you can begin processing dropshipping orders via NicheDropshipping.
Speaking of dropshipping orders, NicheDropshipping provides automated integration to make it easy for you to share orders to their platform. As a dropshipping client, you would also have a dedicated dropshipping agent to:
Manage any queries or challenges you might have
Source products on your behalf if you cannot find them on the NicheDropshipping shoe product list
Make bulk purchases on your behalf and negotiate fair rates with suppliers
NicheDropshipping stands out from other dropshipping shoe suppliers due to its list of comprehensive services. On one hand, you would have access to a dropshipping agencys you can trust while on the other you can grow your dropshipping business through services such as:
On shipping, NicheDropshipping provides worldwide fulfillment, and you can choose between 18 different shipping options. Whenever an order is dispatched, you would receive a notification which you can then share with your clients.
FAQs on Dropshipping Shoe Suppliers
What Qualities Should I Look For in a Dropshipping Shoe Supplier?
Shoes are a fashion statement but they are also highly functional in our day-to-day lives. Subsequently, a good supplier should be able to offer quality shoes that are stylish and comfortable.
Shoes aside, a supplier's services are equally paramount. It defeats the purpose to partner with a supplier that offers great shoes but delays deliveries. Aim for a supplier that:
Delivers promptly
Can offer additional value-adding dropshipping services
Carries a wide selection of shoe options
Has efficient dropshipping systems
Is Dropshipping Shoe a Profitable Business?
Yes. Better yet, if you can curate just the right list of shoes, you would have a fairly consistent client base.
The thing is, shoes are a basic need and so as long as they are appealing and affordable, there will always be someone looking to buy a pair.
That said, marketing and your store's visibility will be key if you are to keep up great sales.
Are Shoe Brands an Essential Consideration For Customers?
This would depend on your target market.
If you market your dropshipping shoe store based on affordability, it would be best to focus on offering quality affordable shoes.
In contrast, if your dropshipping shoe store leans more towards high fashion and exclusivity, your target customers will likely be keen on brand names.
How do I Ensure That My Customers Receive the Right Shoe Sizes?
Most credible shoe suppliers offer a size chart for the shoes that they offer. As you import images to display in your online store, import the size chart as well.
It might also be a good idea to have a universal shoe size chart. This would help buyers in Europe understand what size to pick if the shoes in your store are made in the USA.
If you will be offering wide-width shoes be sure to provide a corresponding size chart for them too.
Final Word
All things considered, dropshipping shoes has all the makings of a profitable dropshipping niche. It has many avenues for you to explore and grow your business, and the margins can also be great if your supplier offers fair prices.
NicheDropshipping provides a one-stop solution for all your dropshipping needs. Our services are curated to ensure your dropshipping business grows and that all your transactions run smoothly.
Contact us today to learn more about our services and how we can help you achieve your goals.