Although Brazil's eCommerce market is vast (over 38% of Brazil's population shops online), many drop shippers doubt finding dropshipping suppliers for Brazil or wonder if dropshipping in Brazil is even worth it.
Things have changed drastically in the dropshipping scene of Brazil, and now it's possible and even encouraged to dropship in Brazil. Sick of too much competition? Why not tap into Brazil's unsaturated online market?
To help you establish your Brazil dropshipping business, we've gathered a list of the 15 best dropshipping suppliers for Brazil.
Here we go!
15 Best Dropshipping Suppliers for Brazil
Firstly, we'd like to point out that you won't necessarily need the suppliers to be from Brazil to dropship to Brazil. Many suppliers drop ship to Brazil, as well as to all other countries worldwide.
To help you start, we've prepared an extensive list of the best suppliers that dropship to Brazil, regardless of their location. With this, we'll help you broaden your search and find much better products!
If you've ever wanted to dropship exclusive jewelry at affordable prices, Brazil could be the perfect market for you!
LUXJÓIAS is a paradise if you're into dropshipping quality jewelry pieces such as rings, bracelets, necklaces, earrings, piercings, etc. You can find products made of steel, gold, silver, white gold, diamond, plated jewelry, and the option for custom pieces.
LUXJÓIAS accepts PayPal, issues warranty certificates on their products, and has its own guaranteed delivery with insurance shipping and online tracking.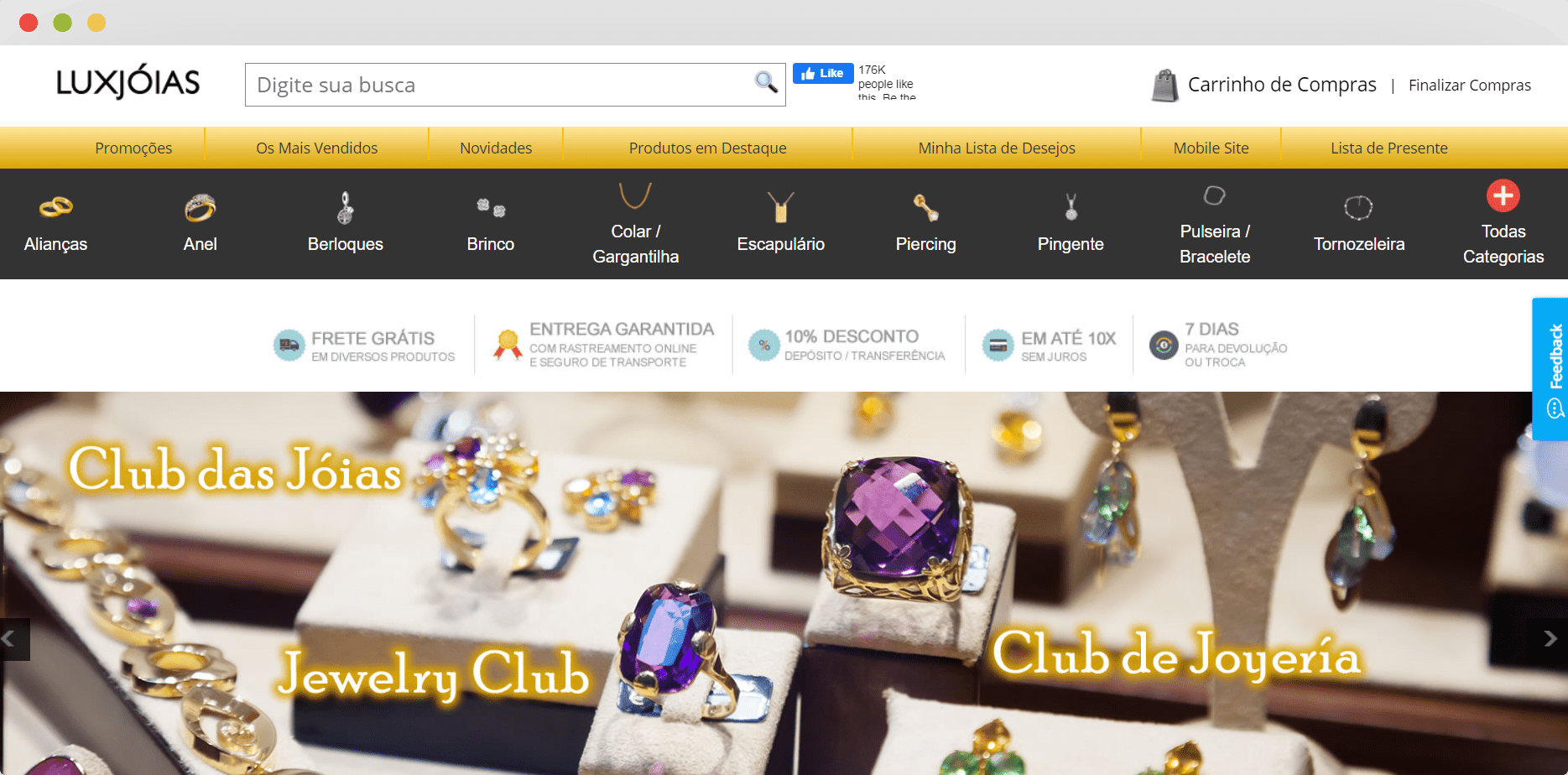 Using LUXJÓIAS as your dropshipping supplier for Brazil will require you to submit a request to join, get your dropshipping API, and pay a subscription. Their monthly subscription costs $10, their 6-month subscription is $60, and their annual plan $120.
The second supplier for dropshipping to Brazil is Atacado Barato. This Brazilian supplier is suitable for everyone interested in increasing sales through dropshipping brands.
Atacado Barato has relatively low prices for branded products like Puma, Nike, Fila, Asics, Vans, Reserva, Oakley, and more. All in all, you'll be able to find 2000+ different products to choose from.
Each product on Atacado Barato has a retail price for dropshipping and a wholesale price. Depending on your dropshipping model, you can choose whichever suits you better and set your profit on top of it.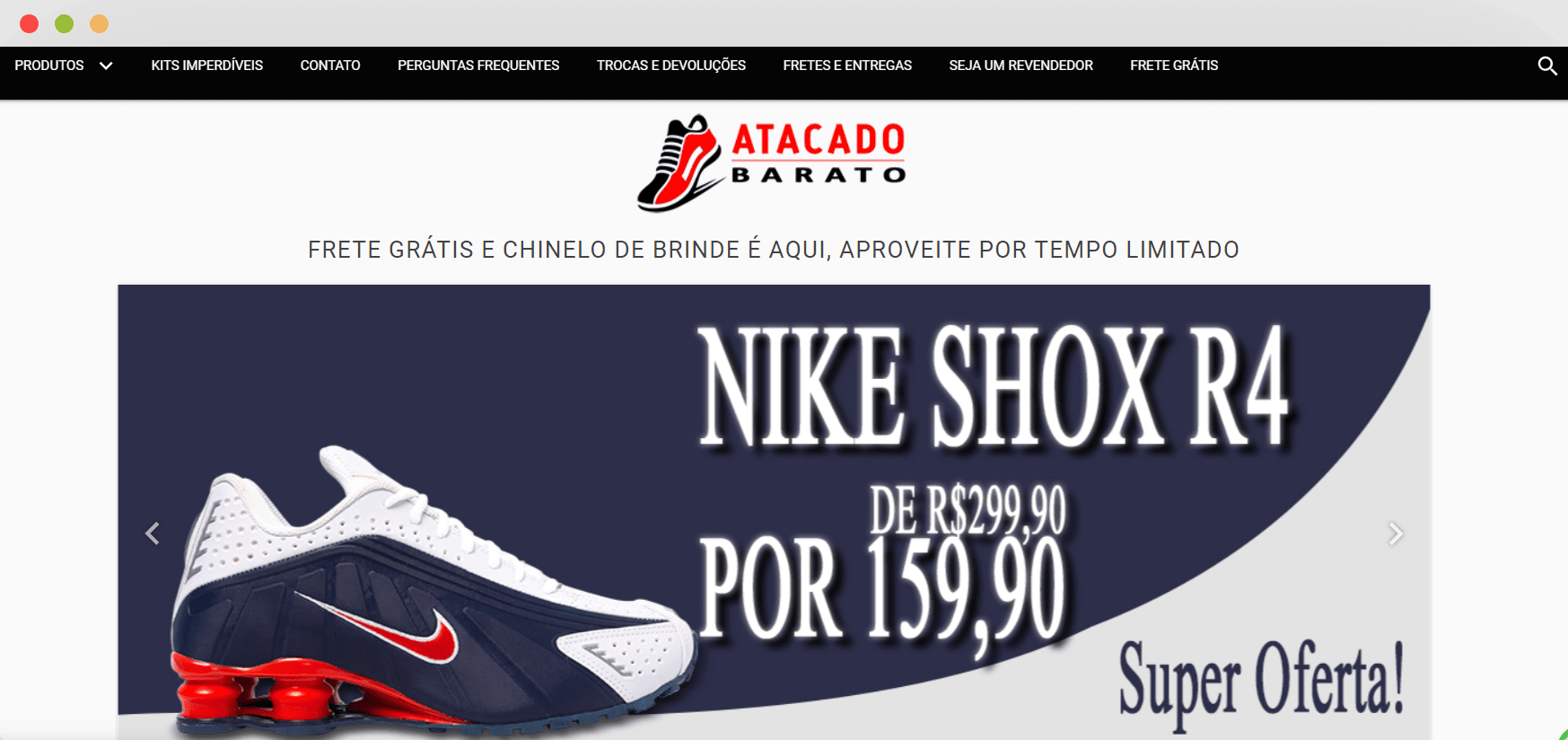 The biggest pro in dropshipping from Atacado Barato is that they supply brand products that customers know and trust, making it easier to sell. However, there aren't many product categories, and customer support could use some improvements.
Our next suggestion for local Brazil dropshipping suppliers is Vivo na 25 – a marketplace that offers all kinds of phone accessories and gadgets. From cables, chargers, holders, and power banks, to smartwatches and phone cases, Vivo na 25 has it all.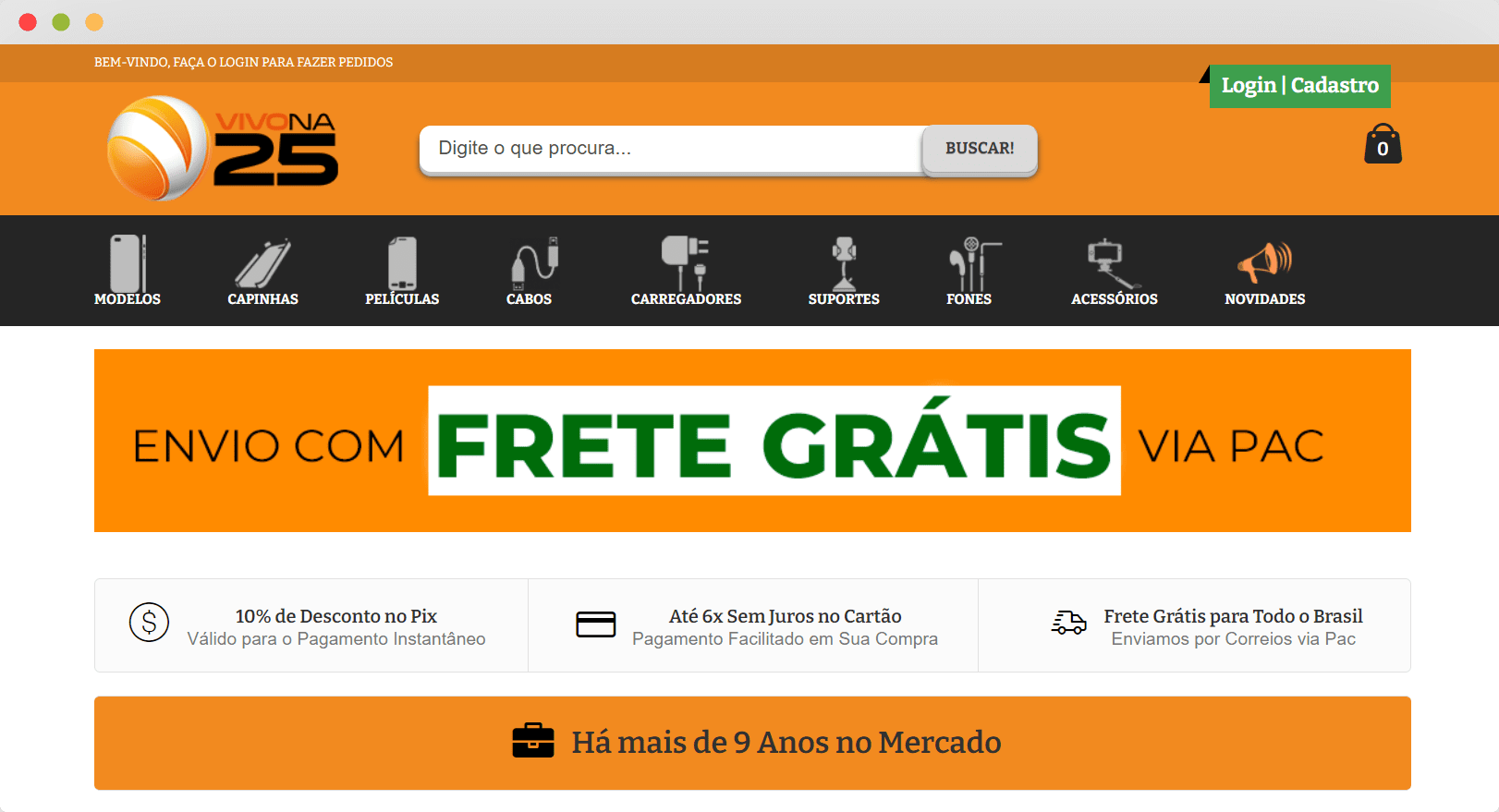 The Vivo na 25 marketplace is entirely in Portuguese and has no option to switch a language. If you're a native speaker living in Brazil, this won't be an issue. If you don't speak Portuguese, try translating your page with the Google Translate Chrome extension.
If you can disregard the language barriers, Vivo na 25 is a good supplier in Brazil since they offer safe payment options and a broad palette of products.
As we've mentioned before, suppliers in different countries worldwide can help you dropship to Brazil. As long as the shipping times and customer service are satisfactory, it doesn't make a difference to you where the supplier company is.
In this regard, we cannot fail to mention CJDropshipping, as one of the best international dropshipping suppliers with a warehouse in Brazil.
With the help of CJDropshipping for dropshipping to Brazil, you'll always be sure that you're sourcing your products from reliable suppliers.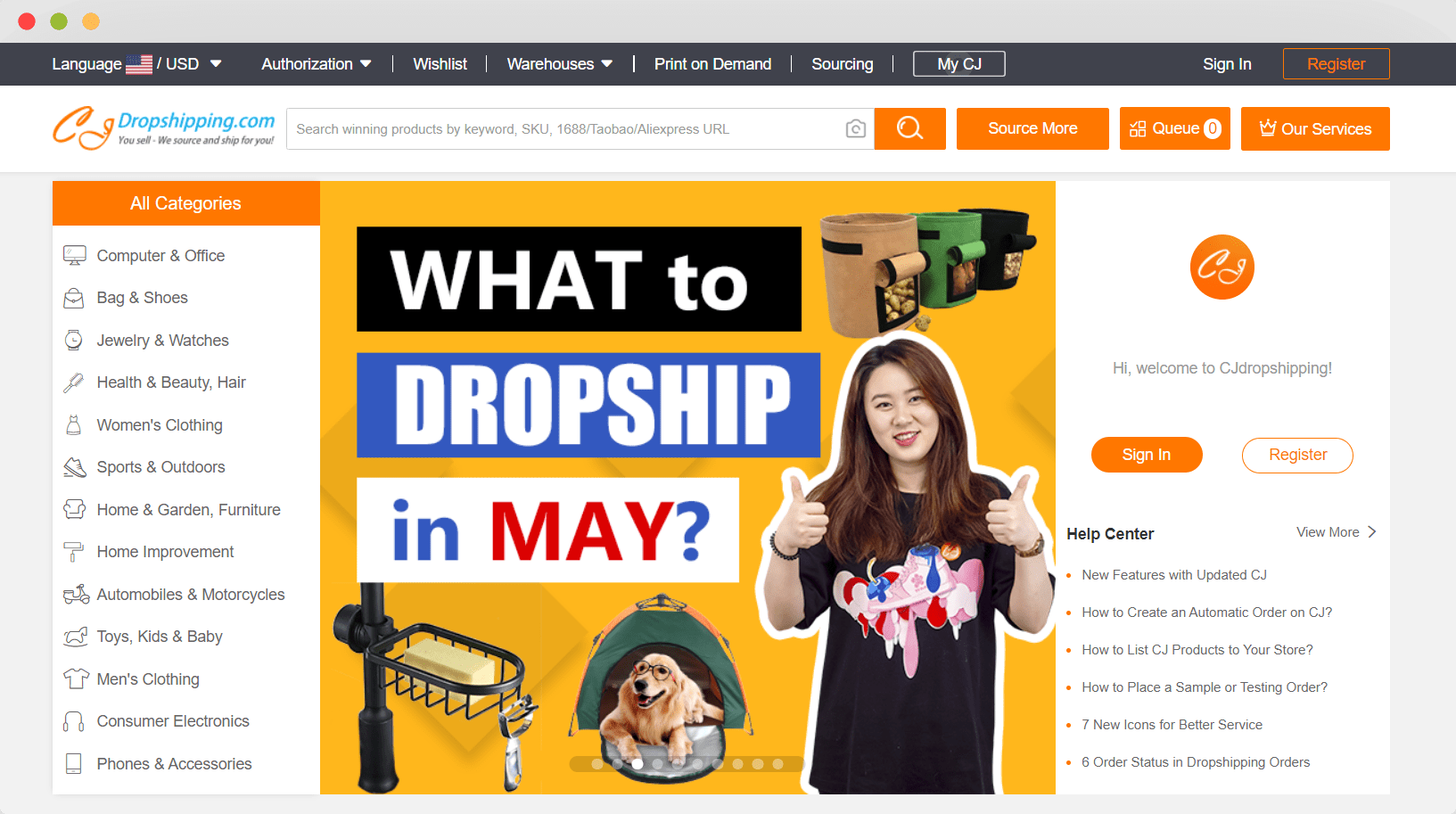 CJDropshipping will integrate seamlessly with any eCommerce platform hosting your store. Furthermore, they offer full dropshipping services as well as print-on-demand.
The most significant advantage of having CJDropshipping as a supplier is the wide choice of product selection – electronics, home improvement, watches, health & beauty, men's and women's clothing, toys, phones & accessories, sports & outdoors, and more.
Next, we continue with a local Brazilian dropshipping supplier called Mix Barato. This marketplace primarily targets dropshippers who want to sell shoes, but you can also find socks, briefs, masks, and similar accessories.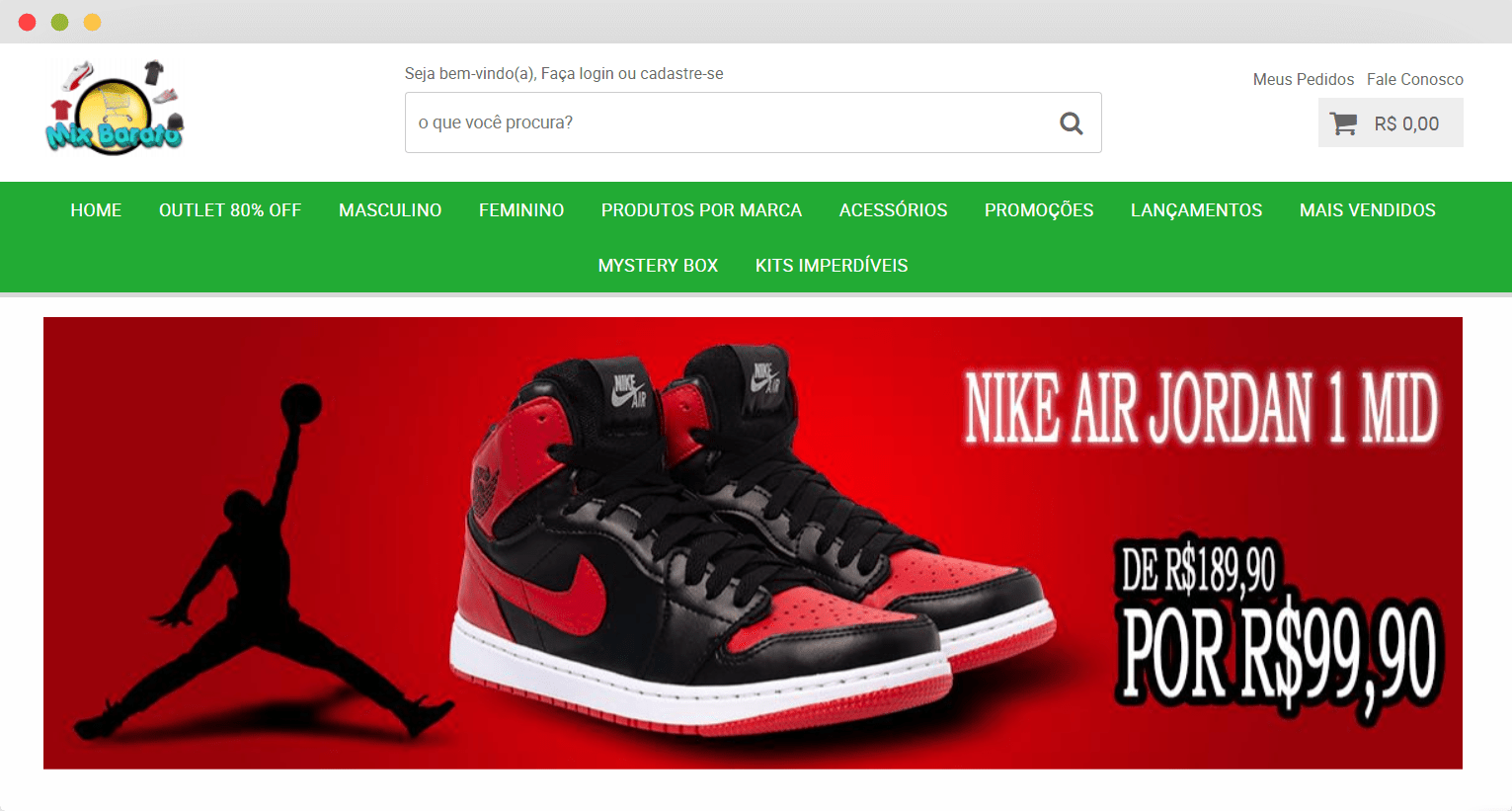 The product prices on Mix Barato are affordable, and the website is easy to navigate and user-friendly.
Similar to other dropshipping suppliers in Brazil, the website of Mix Barato is entirely in Portuguese, so it might be challenging to navigate if you aren't a local.
Although Nova Engel is another local dropshipping supplier in Brazil, their website is much friendlier to foreigners and people that don't speak Portuguese.
Sounds brilliant! But only if you want to sell perfumes since that's their niche. Nova Engel offers over 16.000 different perfumes and perfume-related products from more than 500 brands.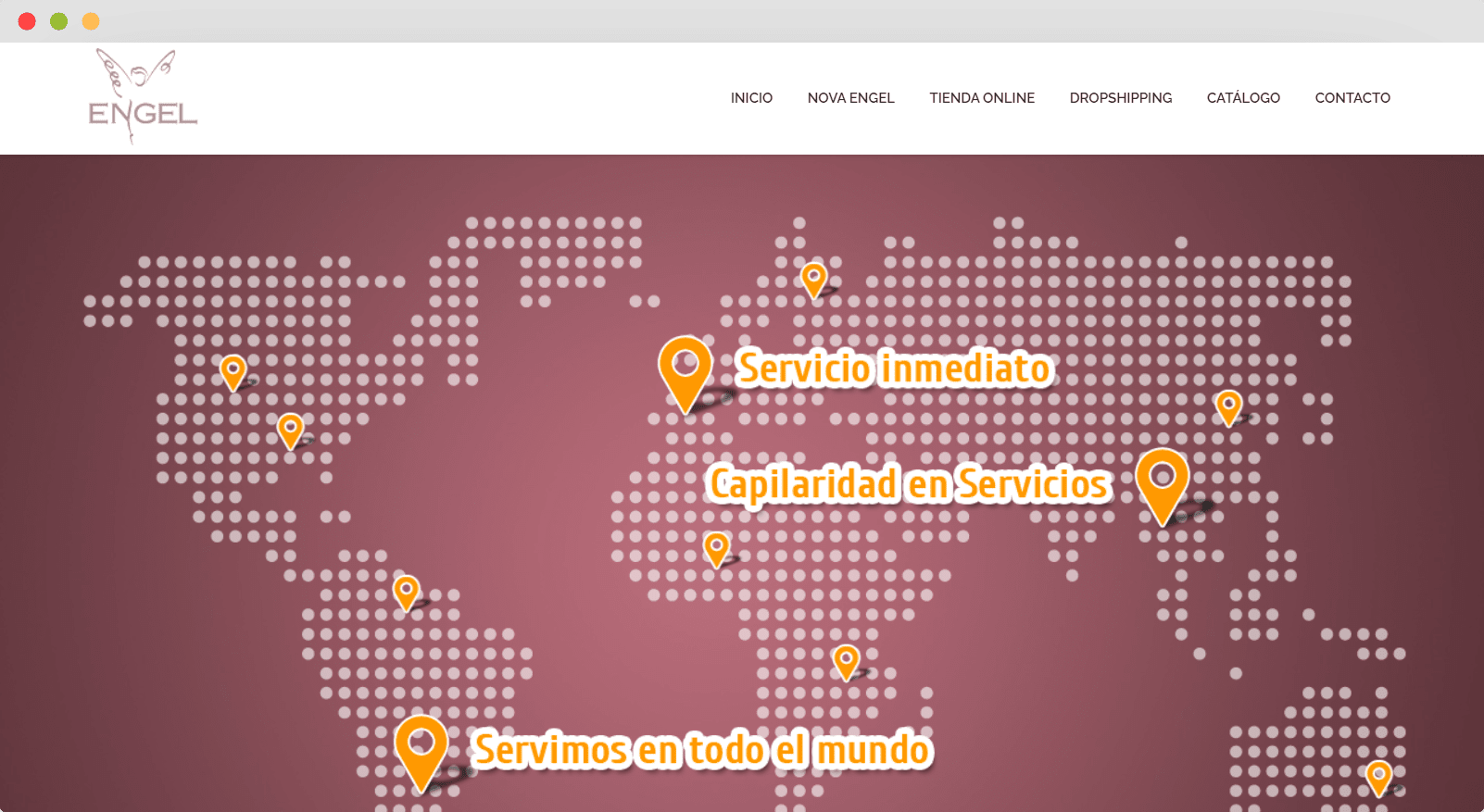 As a supplier, they're incredibly dropship-friendly since they offer to deliver the product packed in a generic package, with a custom packing note. This service will cost you 0.65 cents per package.
If you dropship to the EU, Nova Engel is perfect for you since they process these orders within 24 to 48 hours. However, if you want to dropship internationally, get in touch with them first.
As the name itself suggests, with the help of this dropshipping supplier in Brazil, you can sell bikinis!
With no MOQs, Fábrica de Biquínis is dropship-friendly and can deliver packages in your name throughout Brazil. Unfortunately, the supplier doesn't offer international shipping.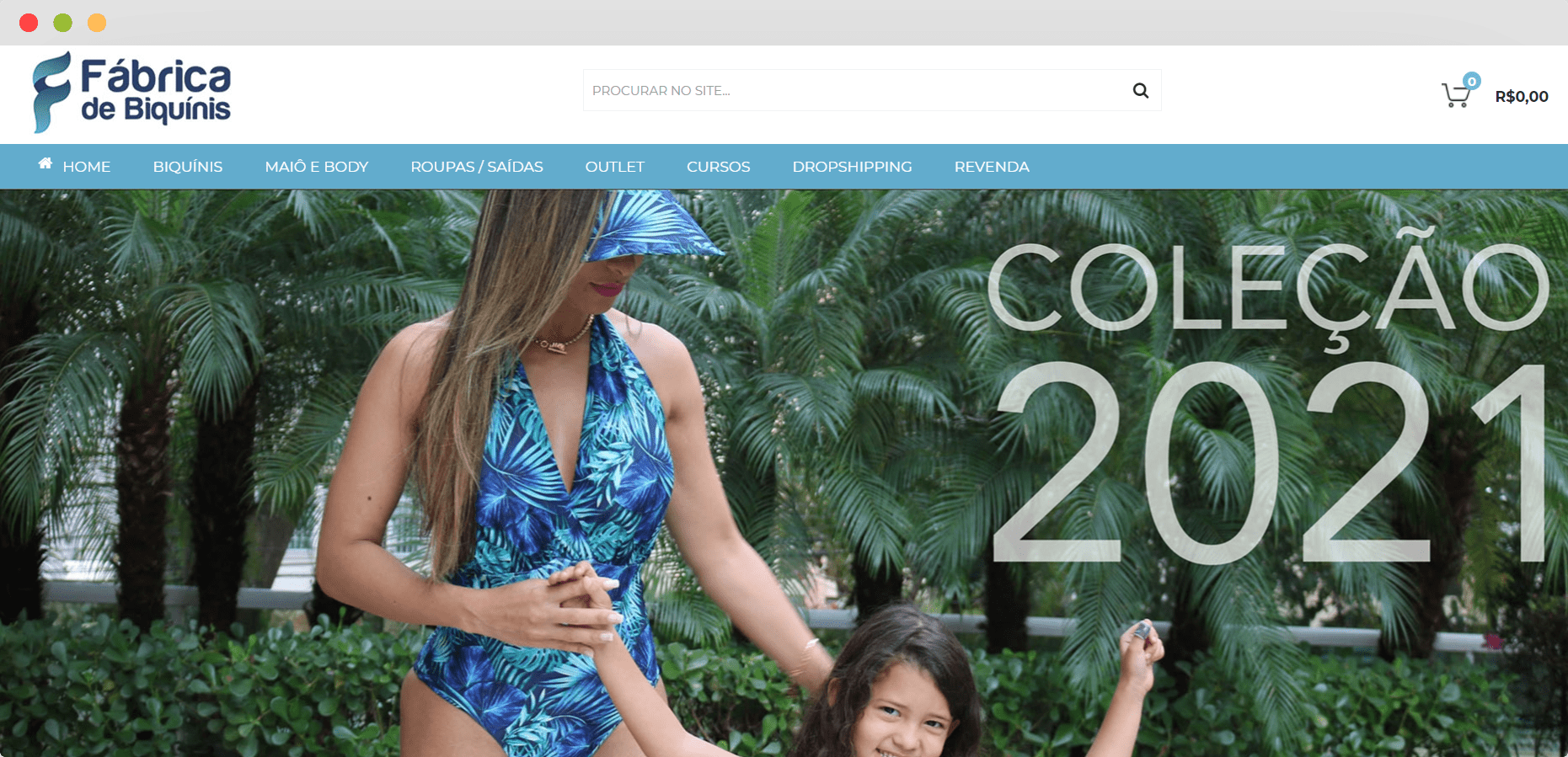 For local customers, Fábrica de Biquínis offers fast and secure shipment and widely-used payment methods. Fábrica de Biquínis will let you set your retail price on their products, which means you can control your profits.
When it comes to packaging, they ship the packages to your customers without an invoice, but you can generate and send them your invoice that you'd like included.
Grandes Grifes is among the best eCommerce suppliers in Brazil for branded products. Although you need to pay a subscription to use the dropshipping services of Grandes Grifes, it's completely affordable.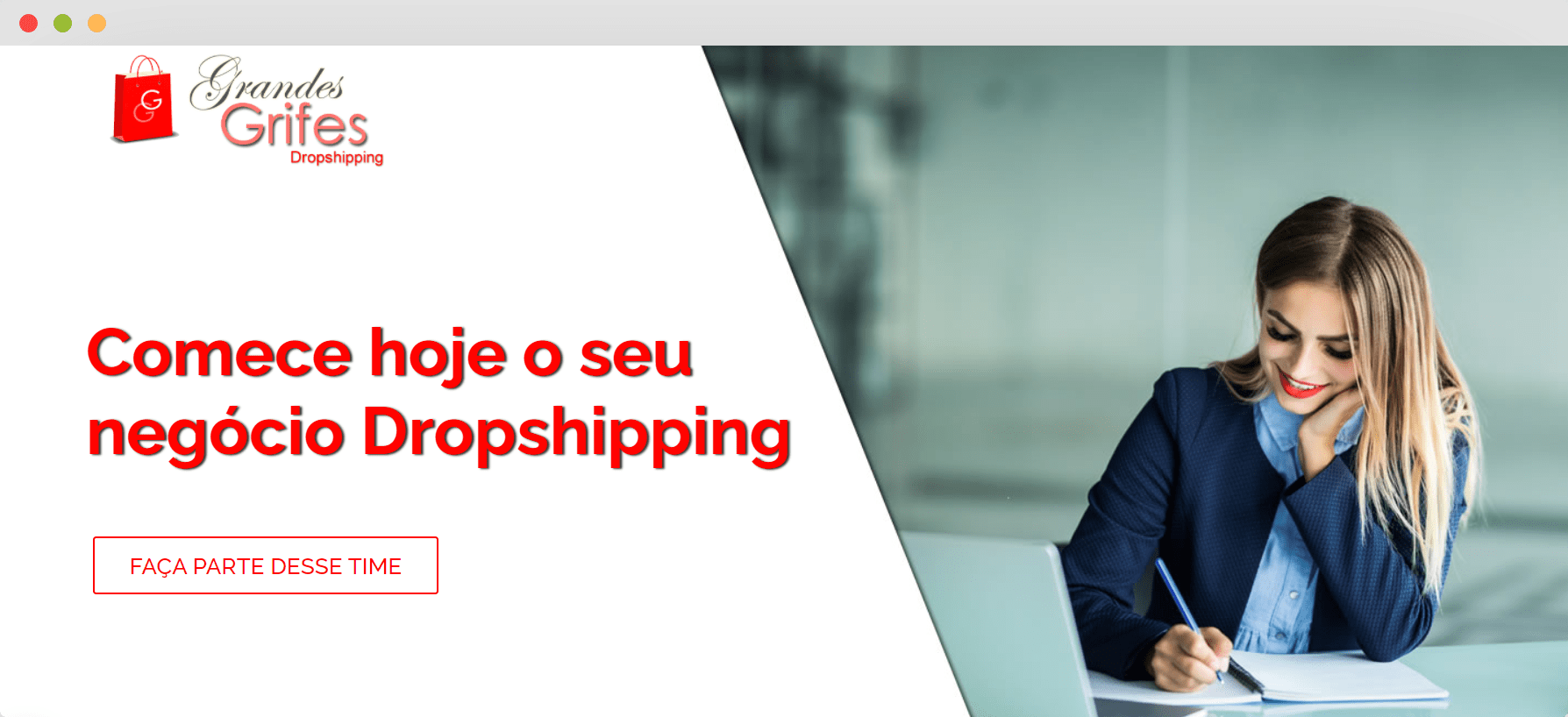 Their monthly plan costs R$94.80 or close to 17.5 US dollars. If you feel confident in what you're doing, you can go for their yearly plan, which will cost you R$658.
Due to the high-brand products in their offer, Grandes Grifes works differently in regards to payment. With drop shipping their products, you get to keep 20% of the profits. However, considering their high-end products and prices, 20% can be a lot!
Next, let's take a look at a dropshipping supplier based in China, but drop shipping to Brazil (and worldwide, for that matter) – Chinabrands.
Chinabrands ships worldwide and processes their orders within 24 hours, which is why they got themselves a spot on this list!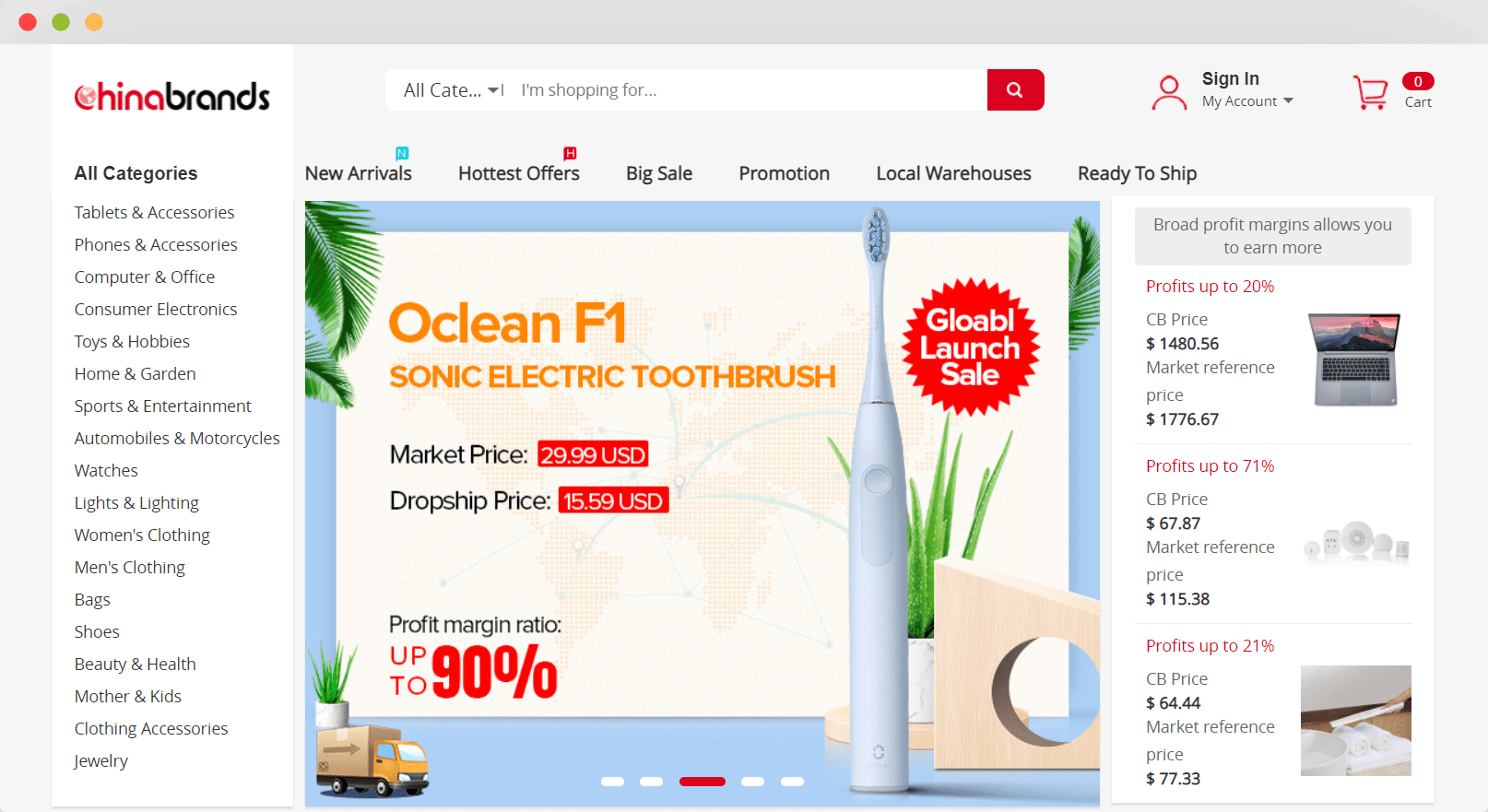 On the Chinabrands marketplace, you can find gadgets, accessories, electronics, shoes, clothing, bags, toys, and much more. They offer over 100.000 different products, so plenty to choose from, regardless of your chosen niche.
To dropship in Brazil with Chinabrands, consider that the delivery time is anywhere from 15 to 30 days. Be sure to inform your customers about this to avoid returns and conflicts.
When it comes to your online store integrations, Chinabrands connects to all Shopify, Amazon, Wish, and eBay stores.
AliExpress is perhaps the most well-known dropshipping supplier on this list. Considering its B2C selling model, AliExpress is usually the first choice among dropshippers worldwide.
Although the majority of AliExpress suppliers are in China, many of them ship to Brazil. Try to search and see if you find local dropshipping suppliers in Brazil or another nearby country, enabling you to offer fast delivery times to your customers.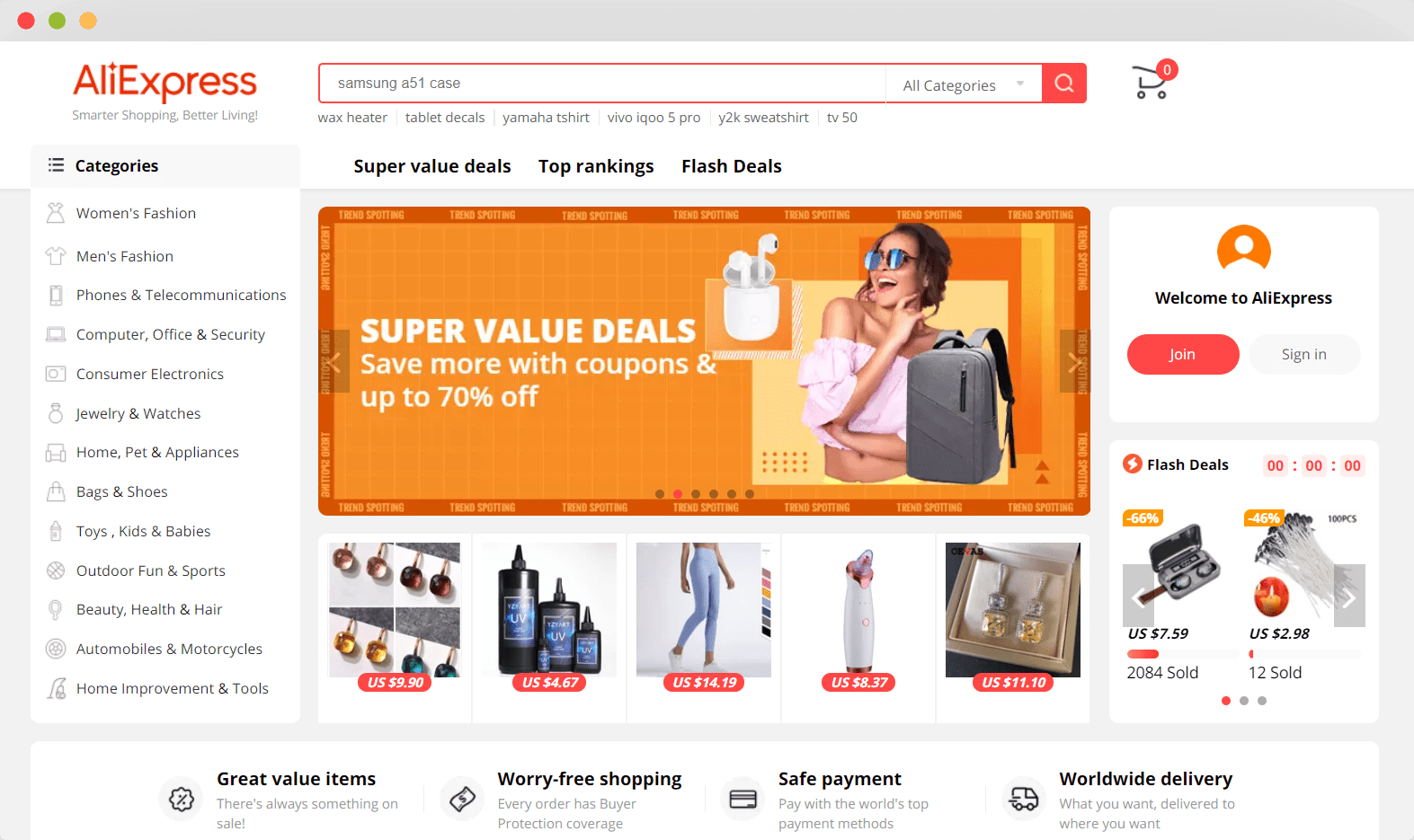 Once you find a product you'd like to sell from an AliExpress supplier that agrees to dropship to Brasil, ensure you check and discuss the following points:
First, ask if they dropship to Brazil;
Give them precise product specifications (color code, materials, sizes, etc.);
Order a sample first (this will help you check not just the product quality but also the shipping times);
Ask them if they agree to dropship without an invoice (in your name);
Do they offer white labeling of the packages with your brand or design?;
Look at the product reviews and see product photos from users, if available;
Ask what shipping methods they use and the cost of each option;
Known as the largest B2B marketplace, you might wonder what Alibaba is doing on this list. Well, we have Alibaba here for two reasons:
First, many Alibaba suppliers don't ship just from China but also other warehouses and fulfillment centers worldwide
And second, since Alibaba suppliers usually sell in bulk, many of them will agree to private-label products for you
As you can see, it all depends on the Alibaba supplier that you're going to choose. Some suppliers will ship to Brazil while others won't, so get in touch and ask them everything you want to know upfront.
If you're interested in buying bulk and private labeling services, think about hiring a dropshipping agent since this is your best option for handling all the logistics and order fulfillment.
A favorite among dropshippers, SaleHoo is a network of vetted AliExpress suppliers and dropshipping resources suitable for anyone interested in dropshipping.
Although SaleHoo doesn't have dropshipping suppliers in Brazil, it does have suppliers that ship to Brazil. Over 80% of SaleHoo suppliers ship internationally. And these are precisely the suppliers you need!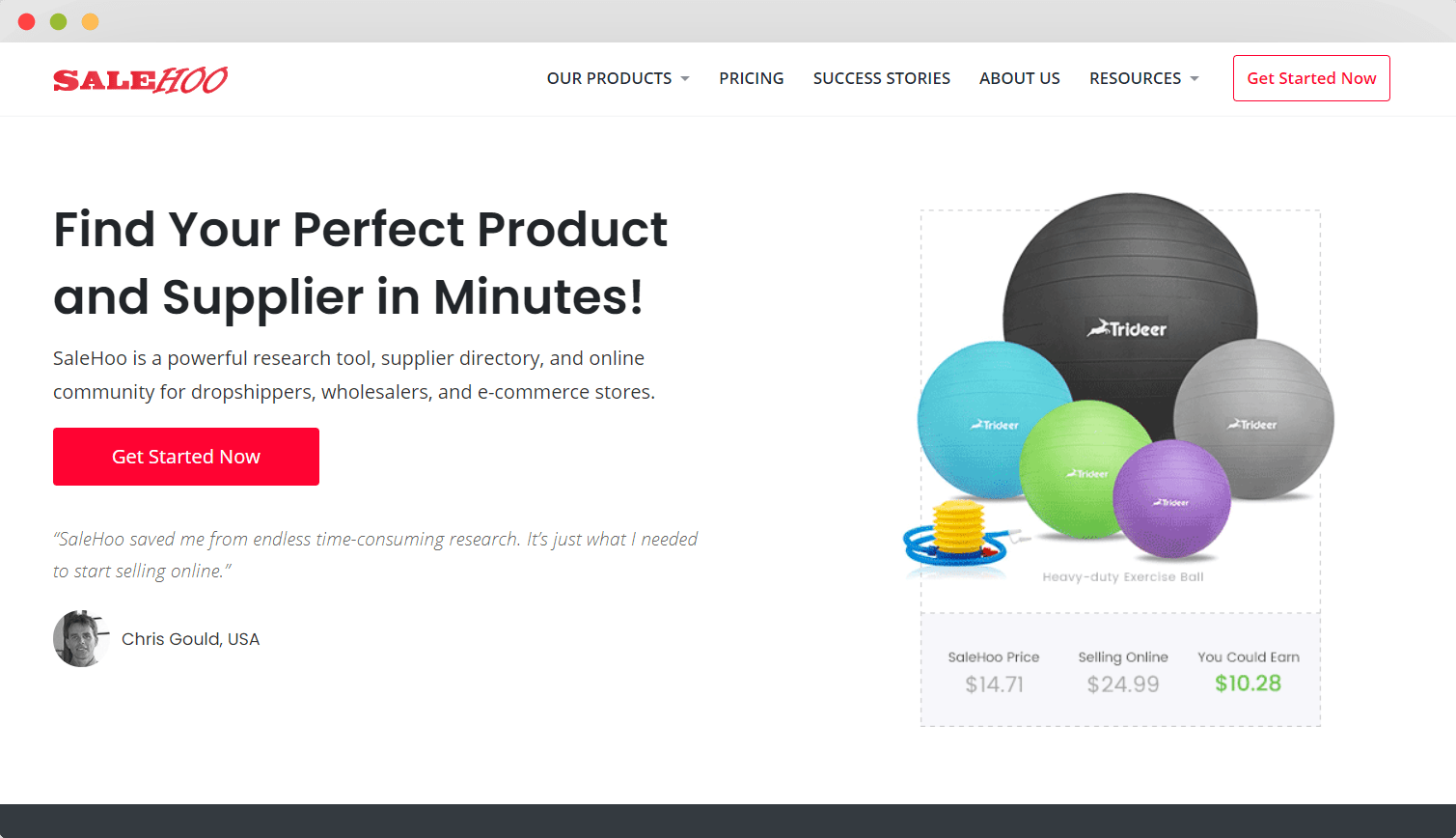 The SaleHoo dropshipping plans start from $27/month, which will allow you to import up to 500 high-profit AliExpress products to your store.
When it comes to integrations, SaleHoo supports and connects to all Shopify stores.
If we had to describe B2Brazil in one sentence, it would be: a B2B marketplace similar to Alibaba, made for trading within the Americas.
Although B2Brazil is primarily for wholesale selling and reselling, it could be an excellent resource for dropshippers in Brazil who want to buy bulk.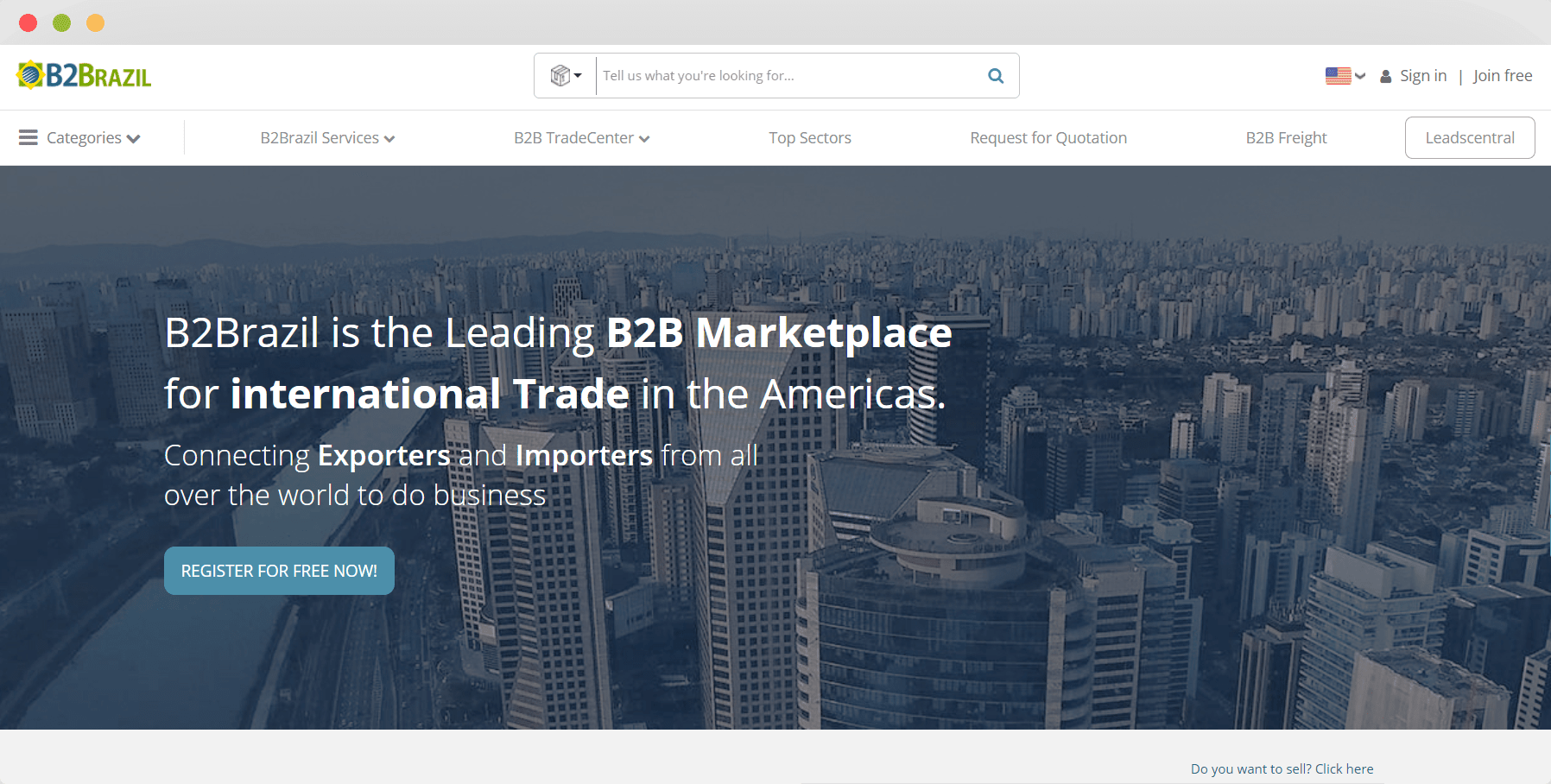 On B2Brazil, you can find all types of product categories: shoes, cosmetics, jewelry, food, beverage, handbags, sports, home products, machines, tools, and most other products that come to your mind.
Considering that B2Brazil is not too dropship-friendly, it might not be the best option to start. However, it's an incredible tool for more experienced dropshippers who are ready to place larger orders at wholesale prices.
With an extensive network of vetted EU, US, and Global suppliers, Spocket is an easy choice for dropshipping in Brazil or any other country for that matter.
Spocket integrates with various eCommerce platforms and builders such as Shopify, WooCommerce, BigCommerce, and Wix.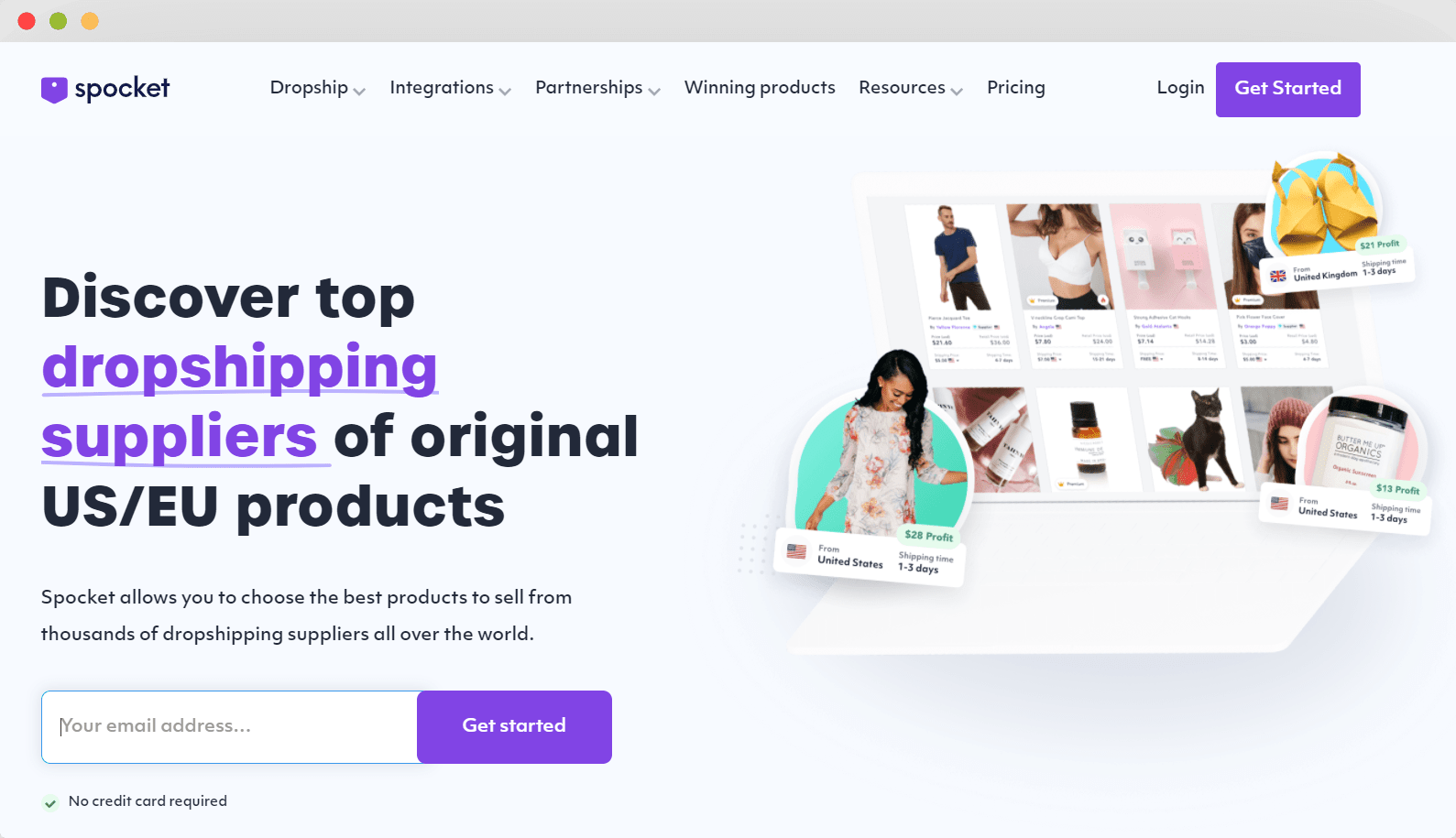 Browsing through Spocket's catalog and checking out their products is free, but you will need to get one of their paid plans to start dropshipping.
For one-product shops or shops that want to import up to 25 product listings, the Starter Spocket subscription costs $24/month. For larger shops with more products, you can purchase their Pro plan to import up to 250 items.
Instead of being a supplier network, Worldwide Brands is an extensive directory of suppliers not just in the US but worldwide.
Worldwide Brands checks and verifies all suppliers on their network, and you'll be able to find trading companies, wholesalers, and dropshippers.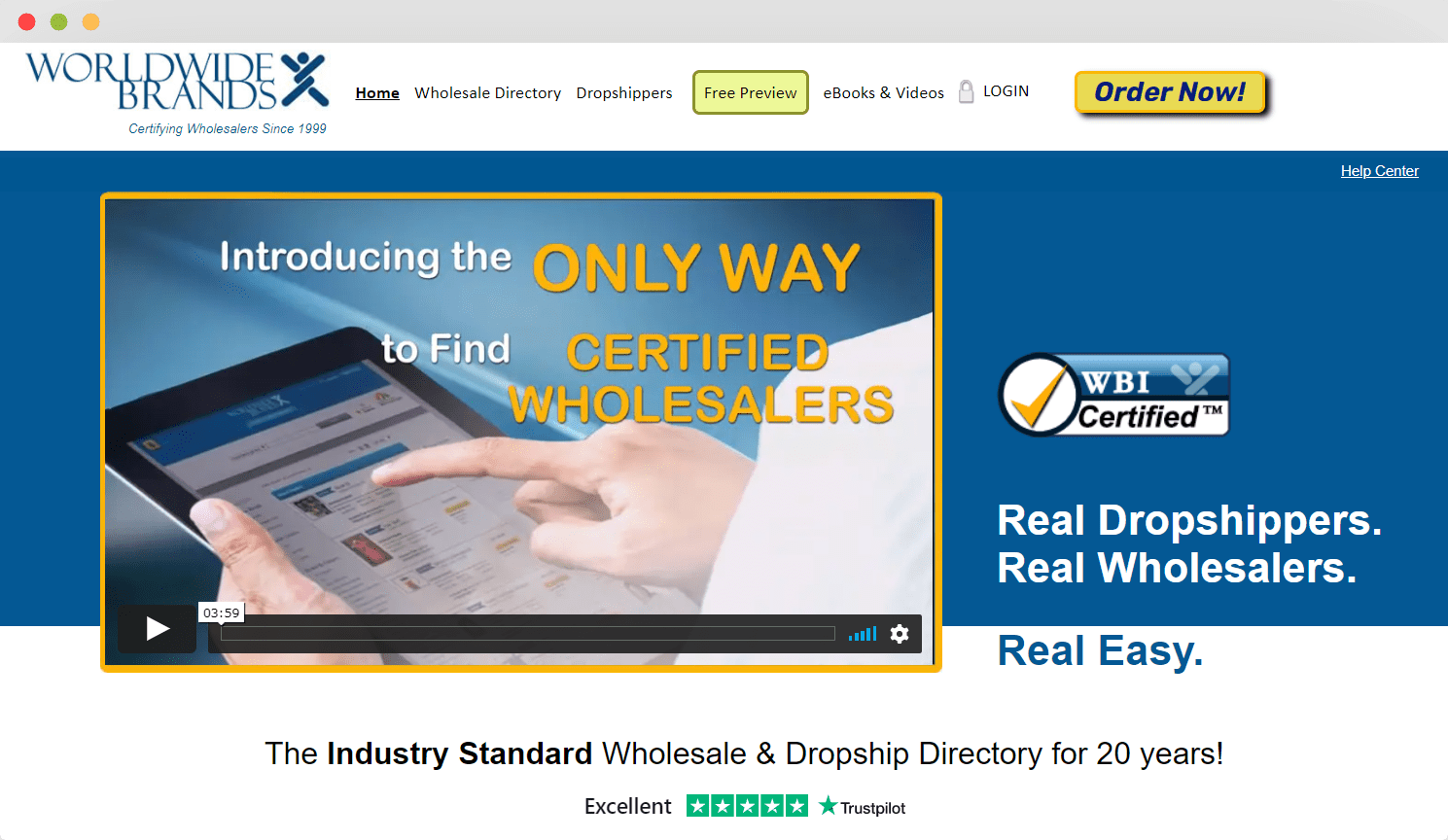 To access the Worldwide Brands directory, you'll have to cover a one-time, $224 payment that grants you lifetime access.
FAQs on Dropshipping Suppliers Brazil
Let us start this p by acknowledging that dropshipping is such a broad and ever-evolving topic that none of us can say we know it all. We can only assume what questions you might still have unanswered and try to answer them in the best way possible.
According to our research, these are the most frequently asked questions on dropshipping suppliers Brasil:
How Can I Dropship to Brazil?
Like in any other country, dropshipping to Brazil should always start by deciding on a niche and doing in-depth product research.
After you've chosen your winning product, go ahead and create an eCommerce using Shopify or WooCommerce, for example. Before selecting an eCommerce platform, please do your research and ensure it integrates with your supplier network.
Think of branding – you'll need a brand name, website domain, logo, branding colors, and an elevator pitch to help you understand who you are and how to sell your business better.
Once you've finished designing and structuring your shop, it's time to import your desired product to your shop. This process will be pretty straightforward if you have a one-product shop, but it might take a while to import products in bulk.
What Are the Best Dropshipping Suppliers for Brazil?
The best dropshipping suppliers for Brazil are LUXJÓIAS, Atacado Barato, CJDropshipping, Vivo na 25, Mix Barato, Grandes Grifes, AliExpress, and many more.
Do AliExpress Suppliers Ship to Brazil?
AliExpress is a marketplace compiled of thousands of different suppliers, all located in various parts of the world, and their shipping and delivery structure.
As such, when product sourcing from AliExpress, it's best to check each supplier/product individually.
Many AliExpress suppliers ship worldwide, including Brazil. However, we recommend that you always ask the chosen AliExpress supplier if they would agree to dropship to Brazil in your name.
Can I Have Problems with Customs If I Dropship to Brazil?
Although eCommerce in Brazil is much more advanced in 2022 than it was just a couple of years ago, their administration could still improve many things.
One of the biggest concerns of dropshippers who wish to sell in Brazil is their unorganized customs clearance and administration, making it a hassle to dropship products of a more significant value.
To avoid these issues and ensure your products don't get stuck, avoid dropshipping products subject to customs clearance.
If you're dropshipping products subject to import duty, always inform your buyers in advance. Otherwise, you're risking losing customer loyalty.
Can I Dropship with ePacket to Brazil?
Yes! The introduction of ePacket in Brazil makes drop shipping to Brasil much better now than some months ago.
From April 2020, ePacket added Brazil to its list of delivery countries. With this, your customers can receive items shipped from any country abroad faster and cheaper.
When you first get in touch with a dropshipping supplier for Brazil, ask them what type of shipping options they offer, their cost, and delivery times.
What Are the Biggest Challenges when Dropshipping to Brazil?
The bad reputation of authorities and administration in Brazil has led to dropshippers being skeptical about dropshipping to Brazil.
Our research has resulted in several different cases of shipments getting stuck or documentation issues.
Furthermore, the shipping times and cost could be a disadvantage, depending on the supplier you've chosen.
To avoid these challenges when dropshipping to Brasil, always do a fair amount of research beforehand.
What Are the Biggest Advantages of Dropshipping to Brazil?
Here are some of the greatest pros for dropshipping to Brazil:
A significant eCommerce potential – over 38% of the population shops online;
Less competition – when compared to popular target markets such as the USA;
A good number of dropshipping suppliers for Brazil;
A possibility for ePacket shipping since April 2020;
Can I Start a Dropshipping Business Living in Brazil and Selling Worldwide?
Absolutely yes! Since dropshipping doesn't require any physical contact or warehousing of products, it doesn't matter where you live at the moment.
Your dropshipping suppliers are the ones that ship the product to your end customer. With this in mind, all you need to ensure in a geographical sense is that your suppliers deliver to your customers' countries.
What Are the Available Payment Gateways in Brazil?
Dropshipping in Brazil allows for many different payment gateways:
2Checkout
BitPay
CyberSource
Mercado Pago
Coinbase
NETbilling
PagSeguro
PayPal Express Checkout
GoCoin
PayU Latam
Do You Need a Company To Start Dropshipping in Brazil?
Brazil law requires you to report your income and pay the necessary taxes on it. The easiest way to do this if you live in Brazil is to register as a self-employed individual or a company.
Furthermore, most dropshipping suppliers in Brazil will require you to prove your business, so registering yourself as a business entity will help your professional relationships.
What Are the Best Niches for Dropshipping in Brazil?
The best niches for dropshipping in Brazil are not always the most trendy niches but the most profitable ones.
Brazil's most sought-after product categories are electronics, home appliances, phone gadgets, cosmetics, beauty & health, and clothing and accessories.
Of course, you should do more in-depth research to find a more narrow niche and reach a better-targeted audience.
Let's say you want to focus on selling T-shirts. You have to decide what type of T-shirts, and what's your ideal customer? Will you sell funny T-shirts to college students? Eco and organic T-shirts? Or maybe anime fan art?
These are all different audiences, and your success depends on reaching the right one. Finding the right high-profit margin product to dropship is key.
Is Dropshipping Better Than Wholesale in Brazil?
We can't say that one is better than the other in a traditional sense. If by better, you mean less risky and easier to start, dropshipping is definitely better than wholesale.
Whether you choose wholesale or dropshipping in Brazil also depends on the experience you have. If you're new in eCommerce and reselling, we recommend starting with dropshipping.
As a business model, dropshipping requires a minimum investment and puts you at a minimum risk. Even if it doesn't work out as well as you expected, you won't be losing a huge investment or have a storage room with stock that you cannot sell.
Can I Dropship from 1688 or Taobao to Brazil?
Taobao and 1688 are two of the most well-known marketplaces for local product sourcing in China. On these platforms, you can find incredibly cheap products. There's one catch, though – their websites are both entirely in Chinese.
The best way to dropship from 1688 or Taobao to Brazil is to collaborate with a dropshipping agent in China with a worldwide fulfillment center.
A full-service dropshipping agent can help you source the right products from 1688, even with wholesale prices, and then store them in your warehouse. Once the wholesale order is in their warehouse, they can ship orders one by one as you receive them.
Final Words
Generally speaking, dropshipping to Brazil (when well-researched) can be a brilliant move. But, without the correct info and network, it can get challenging to manage.
We're confident that our list of the 15 best dropshipping suppliers for Brazil will help you choose one that's trustworthy and reliable. With this, you can improve your experience with eCommerce in Brazil and enjoy an unsaturated market.
If you still need help dropshipping to Brazil, don't hesitate to reach out. We collaborate with large supplier networks and ship worldwide, and we're at your disposal. Register for free, and we'll get in touch.