Made in China products have always been alluring to dropshippers, mostly due to their price affordability.
As eCommerce businesses continuously evolve, when it comes to product sourcing solutions, China remains the top sourcing country. Consider that this is despite the global health and economic crisis caused by COVID-19.
But, why are made in China products so tempting for dropshippers? And what are the best made in China products that you can dropship in 2023?
We're about to find out!
10 Best Made in China Products for Dropshipping in 2023
To make a profit with Chinese products, you have to be careful when choosing one. Remember that the product you decide to dropship should ideally be in-demand, profitable, easy-to-ship, and of good quality.
So, how to know what's profitable and in demand? No worries, we're here for that!
Some of the best trending made in China products for dropshipping businesses in 2023 are the following:
1. Smart Watches / Health Trackers
Smartwatches with health tracking features such as measuring the heart rate, daily steps, calories, etc., are in high demand and only going up.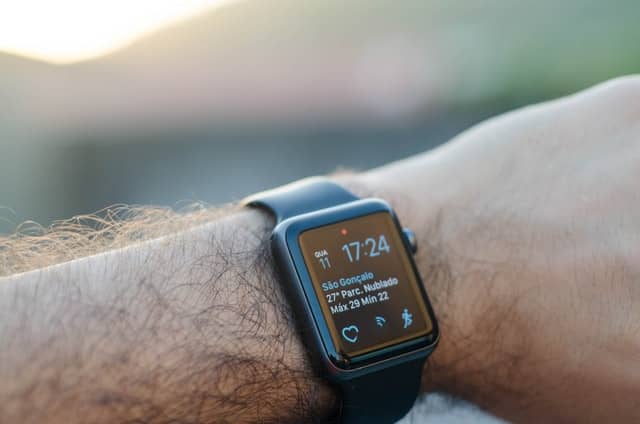 You can buy this product from China for cheap and then resell it for double or triple the price. That's something that's especially appealing to dropshippers.
If you want to bring this plan to the next level, think about working with a dropshipping agent who can help you private label a smartwatch. Then, create a one product store around it, and you're good to go!
2. Galaxy Projector Room Lamps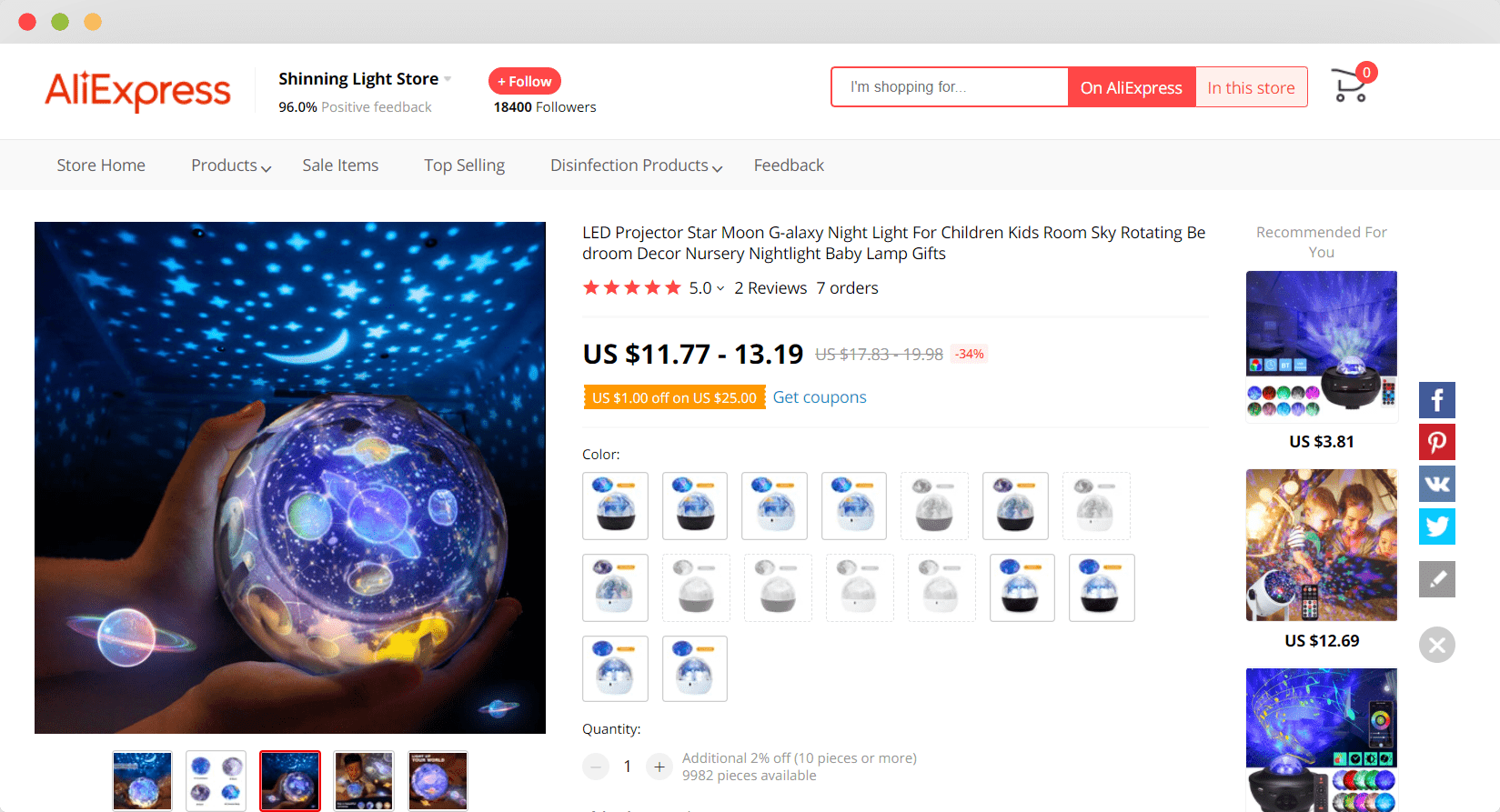 There seems to be something so appealing about transforming your room into the night sky. After all, projector room lamps are trending in every single marketplace!
We've seen many eCommerce stores sell generic versions of these for as little as $30, while some decide to brand them and triple the price. The possibilities here are endless!
3. 3D Modelling Pens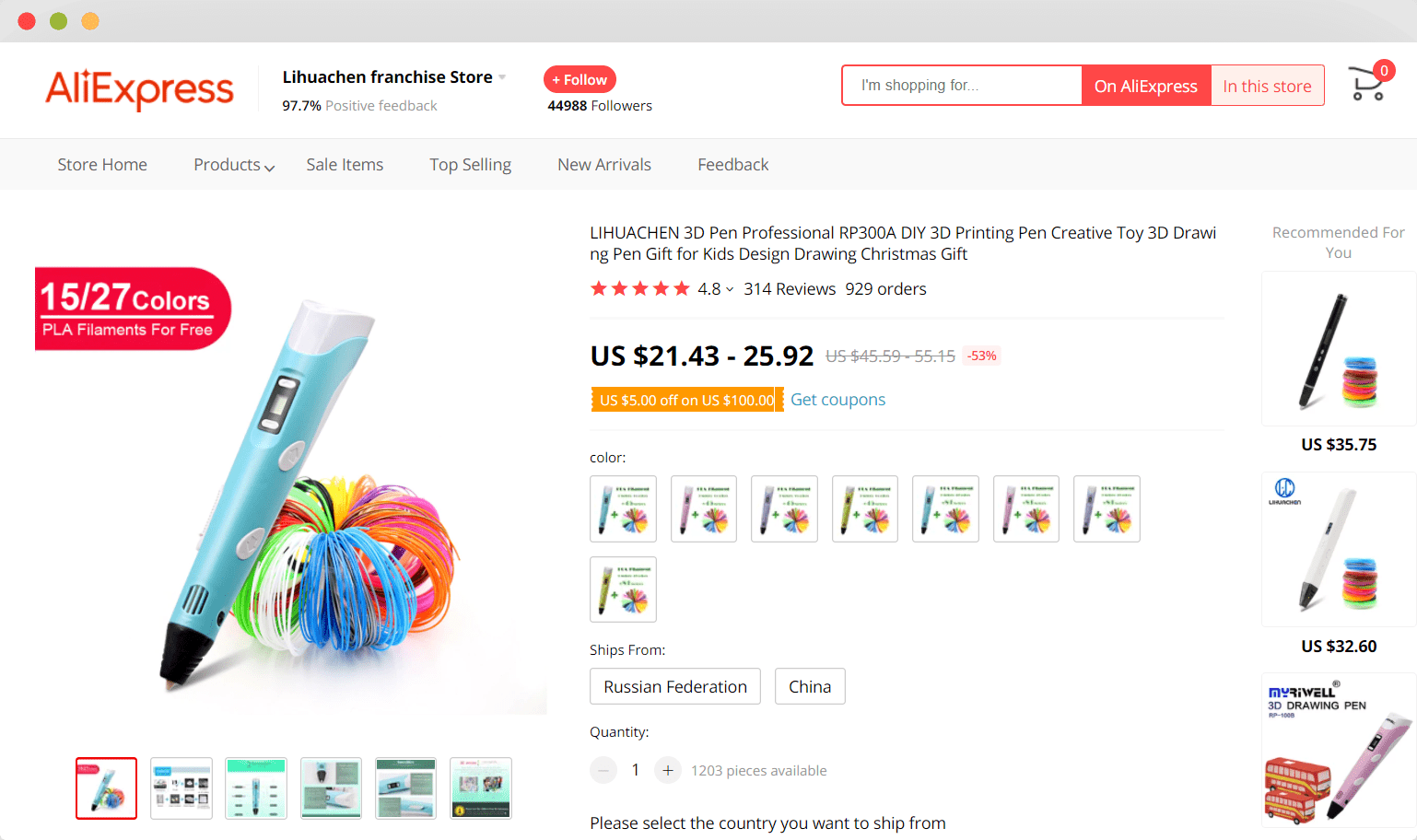 As 3D printing technology becomes more widely available, the price of 3D pens has dropped significantly. So, now, dropshippers are catching the momentum and starting to take advantage of this.
The price of 3D pens is anywhere from $10 to $40, and you can resell them for much more than that!
4. Selfie LED Ring Holder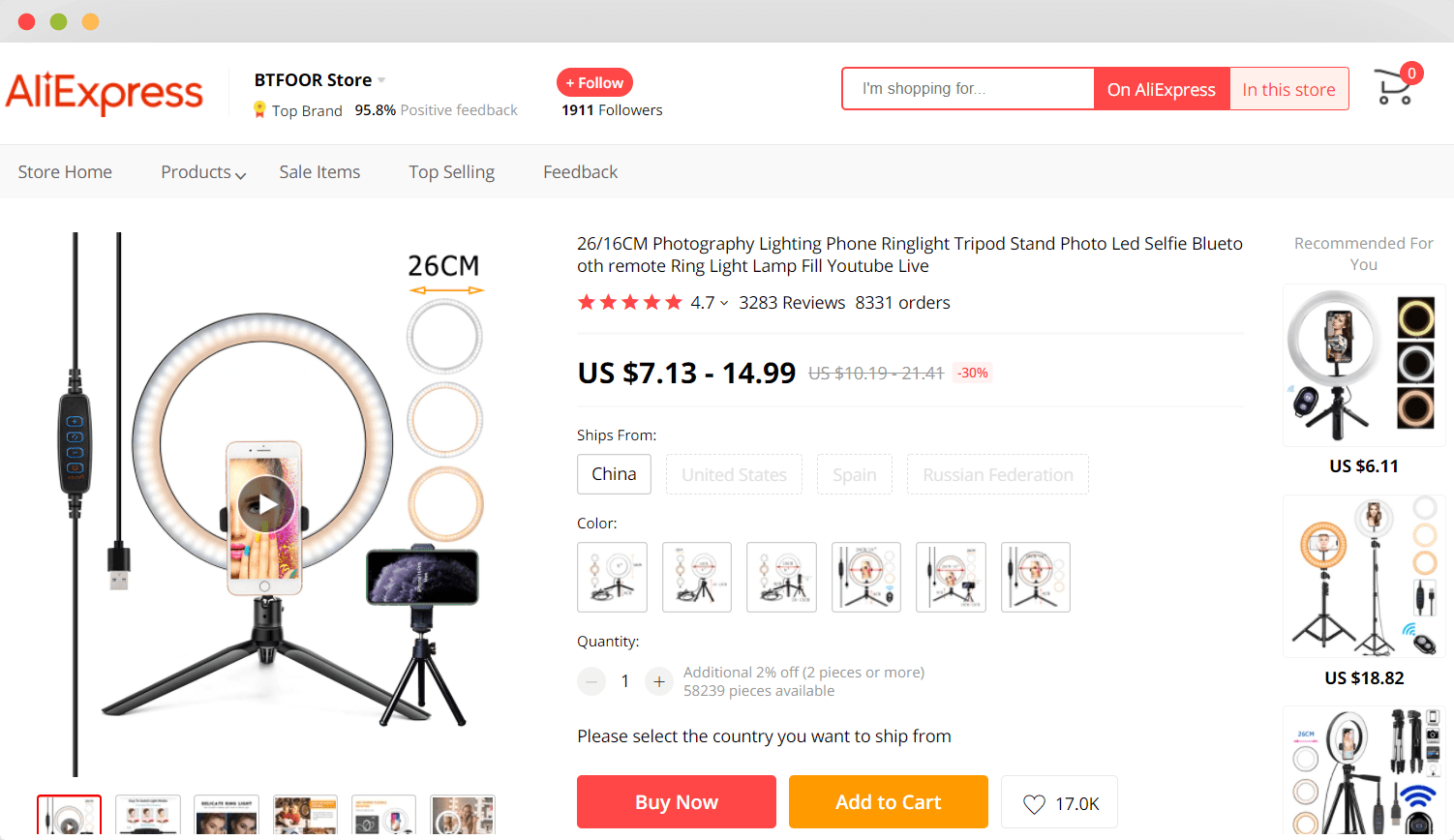 Welcome to the age of TikTok! Nowadays, we need to have a tripod cell phone holder with a LED ring light to take selfies and TikToks.
The number of Instagram and TikTok influencers is continuously rising, so this smart made in China product is going nowhere!
5. Portable Air Purifiers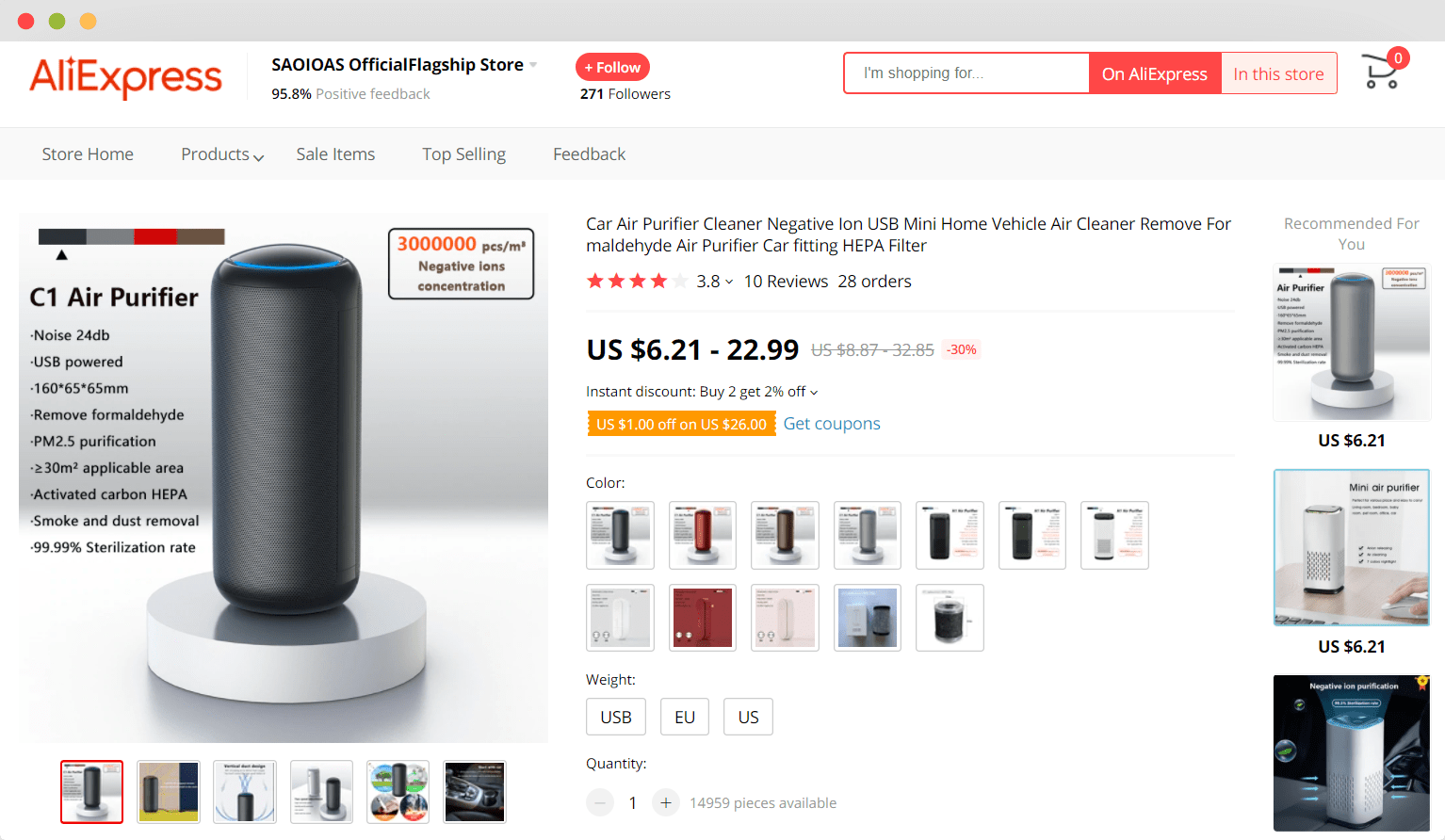 Another trending product on the made in China products list is the portable air purifier. The world is becoming increasingly health-conscious, and we're now more than ever worried about what we breathe in.
The desire to keep and improve our lung health has increased the demand for these compact air purifiers. Now, every household either has one or will purchase one in the coming period.
6. Stainless Steel Straws
Yet another Covid-19 lesson we've learned the past year was the importance of taking care of our planet and what disastrous consequences come with climate change.
As a response, many companies and individuals have adjusted their habits and the products they sell or use.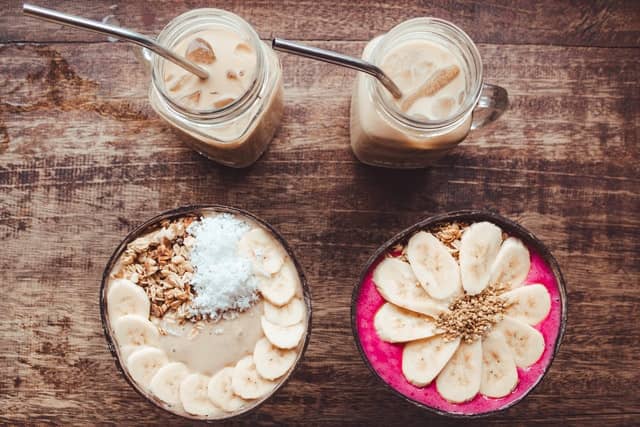 One great example of this change is the skyrocketing demand for stainless steel straws. Instead of single-use plastic straws that we throw and pollute the environment, we can now have these reusable straws.
Environmentally friendly products made of organic materials or packed into an organic or eco-friendly packaging will continue to trend throughout 2023 and beyond!
7. Wireless Cell Phone Gadgets
Wireless gadgets for mobile phones are always on the rise this period. Starting from wireless headphone buds, wireless dock chargers, power banks, or even wireless phone charger car holders, all of these products are trending right now!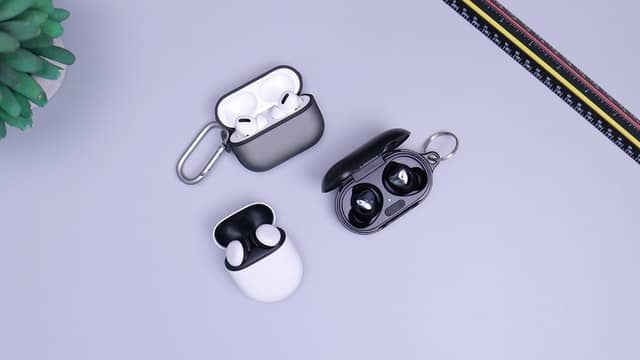 The demand behind this is pretty simple – phones are becoming stronger, people are starting to use them more and more, so they need convenient gadgets that make life easier.
So, whether you choose one of these products and make your first one-product shop or you launch a general shop and try selling them all, luck is on your side!
8. VR Phone & PC Glasses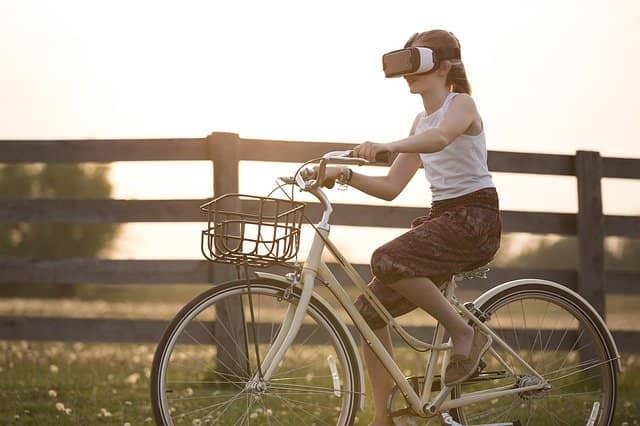 Not so long ago, it was unimaginable to own a pair of VR glasses. We considered that to be new technology and it was pretty expensive. Well, now, things have changed!
VR glasses can now be yours for as little as $20. With a good strategy, you can create a great one product store around a quality VR headset.
9. Phone Screen Amplifier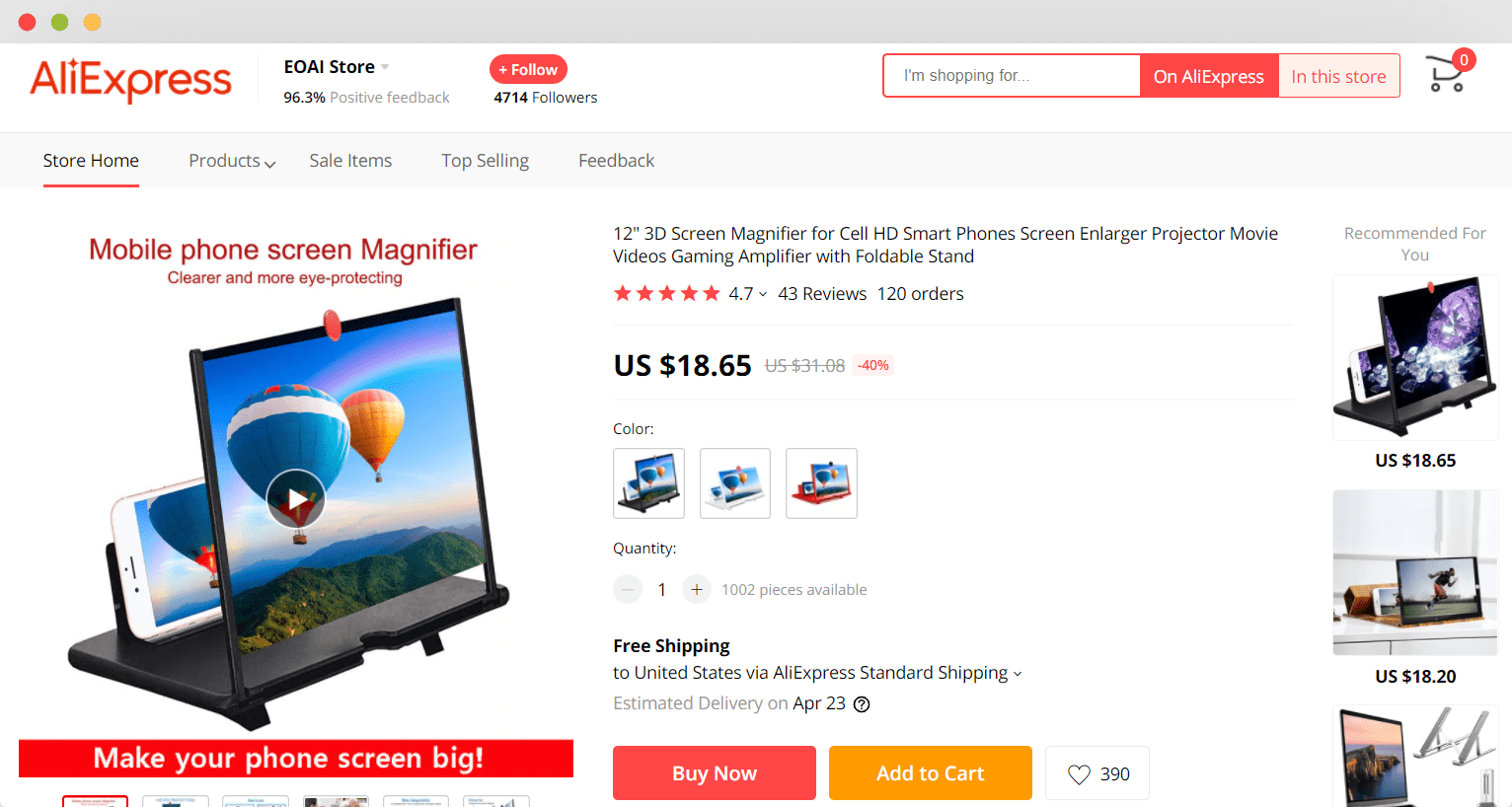 Ever thought it would be convenient having a tablet, but you don't need it? Well, now you really won't need it!
A phone screen amplifier is a tool that does exactly that – amplifies your screen. It's a phone holder with a retractable amplifying screen, which will allow you to watch your favorite movies on a screen size similar to a laptop rather than a phone.
10. Skincare Tools
And finally, skin care tools!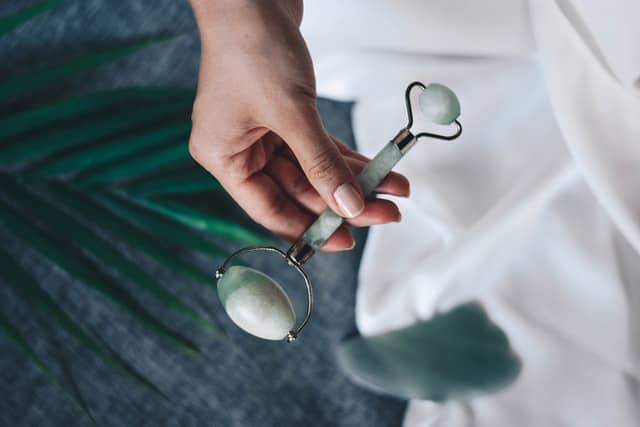 We've noticed an increase in the demand for facial massage rollers, blackhead removers, derma rollers, and more! These are affordable Chinese products that you can resell with a significant profit margin.
These are only ten of the many trending dropshipping products for 2023. To find even more products, ensure that you're active in the dropshipping community and always read and learn the latest news.
You can also double-check the product keyword or search term with a tool called Google Trends. This tool will let you see the trend trajectory line, so you'll know if it goes up in the period that comes.
Some dropshippers even use paid tools such as AdSpy to check the most popular ads running on social media. Like this, dropshippers can see which products are advertised at the moment and what's the public's reaction to them.
Even a simple AliExpress or Alibaba search will show you the hot, trending, or popular products right now, so all you have to do is do your research.
Made in China Products FAQs
Hopefully, our made in China products list will give you a good idea of what's trending in 2023 in the dropshipping world.
Now, let's cover the most frequently asked questions on items made in China.
Are Made in China Products Bad?
There's a common misconception, especially among new dropshippers, that products made in China are low quality.
That's not true! This myth comes from the misunderstandings between dropshippers and suppliers that usually occur when ordering the correct clothing material or color.
Remember, as a dropshipper placing a product sourcing order, it's your responsibility to give a precise product description so that the order fulfills your expectations.
For example, ordering a blue T-shirt is a typical rookie dropshipper mistake. Blue is very general. Instead, give your supplier the exact color code of the 'blue' you need.
Of course, we're not saying that all products ordered from China will be of high quality. There are also many bad Chinese suppliers. To avoid this, always make sure to read the reviews of the supplier or product you're ordering.
Which Famous Companies Manufacture Their Products in China?
Many well-known brands manufacture their products (or parts of their products) in China.
Some famous made in China products that you probably know are Apple, Canon, Converse, Vans, Victoria's Secret, Mango, Zara, Oral-B, and many more.
Why Are So Many Products Made in China?
Throughout the years, China has developed into one of the best countries in terms of product manufacturing. Items made in China are in everyone's home, whether or not they know about it.
There are many reasons why China is a leader in manufacturing:
The abundance of natural resources needed for production;
The ports and industrial infrastructure of the country;
The hardworking labor pool;
The government control over the national currency value when compared to the dollar, making products affordable;
How Can I Buy Made in China Products?
If you have a dropshipping store and require items made in China, there are several different ways you can go about it:
Marketplace websites (B2B or B2C) such as AliExpress, Alibaba, Made-in-China, Chinabrands, etc.;
Collaborate with a dropshipping agent in China that can do product sourcing and worldwide order fulfillment for you. Dropshipping agents can source products directly from Chinese factories, which means you'll pay factory prices;
Visit trade shows in person and buy bulk products from Chinese suppliers;
Which Websites Sell Made in China Products?
Some of the most well-known websites for product sourcing from China are AliExpress, Alibaba, Made-in-China, Chinabrands, Chinavasion, DHgate, etc.
There are also websites such as 1688.com and Taobao, where local suppliers sell excellent products for affordable prices. However, these websites are entirely in Chinese, which makes it challenging to navigate and communicate.
A dropshipping agent such as NicheDropshipping can help you order from Chinese websites such as Taobao or 1688.
Can a Dropshipping Agent Help Me Buy Made in China Products?
Absolutely! Collaborating with a dropshipping agent is extremely important as you scale your eCommerce business since it can save you many costs and headaches!
When you choose a dropshipping agent, ensure that they offer a full-service package (such as NicheDropshipping). An excellent dropshipping agent will provide the following services:
Product sourcing: to help you get the best ratio of product quality vs. price;
Warehousing: they'll preferably have warehouses in China and the USA – reducing shipping times for your US customers. Your dropshipping agent should store your bulk order so that placed orders can ship out the same day;
Quality inspection: they'll check your products as they arrive in their warehouse to ensure they meet your expectations;
Packaging and branding: your dropshipping agent should be able to help you to white label or private label a product;
Shipping: they'll offer different flexible shipment options for your customers;
Discuss the points mentioned above with your dropshipping agent of choice to ensure they will do these services for you.
How to Ensure Your Made in China Products Are High Quality?
Here are some tips that will help you avoid scam suppliers and always order high-quality products from China:
Check if you can find supplier reviews;
Always check and read product reviews;
See if there are users' pictures of the product;
Check if the supplier has any badges such as Trade Assurance, Buyer Protection, etc.;
Give exact and correct product feature and specification details such as color codes, materials, and any other parameter that applies;
If possible, you or your dropshipping agent should do a quality inspection to a bulk order;
Before starting to dropship a product, always order a sample – like this, you'll check the product quality as well as the shipping time;
Is It Better to Buy Made in China Products from Websites or Through a Dropshipping Agent?
Product sourcing from an AliExpress supplier and collaborating with a dropshipping agent that will do product sourcing in your name are two different approaches that both have their pros and cons.
How to know what's suitable for your dropshipping store? Usually, if you're new and don't have a tested best selling product, it's easier to start dropshipping products one by one through a website such as AliExpress.
Later on, when you've found your winning product and are ready to scale your eCommerce store, it's more profitable to work with a dropshipping agent who can source products for you with factory prices.
Having your inventory storage in your dropshipping agent's warehouse will prevent out-of-stock situations and allow for faster shipping.
A Final Note
We hope that our Chinese products list of things that sell in 2023 will give you an idea for your next winning product!
If these items made in China are not what you're looking for, feel free to choose something else with good profit margins.
Remember this: 2023 is turning to be a year of climate consciousness, eco-friendly products, organic materials, and reusable products/packaging. So, choosing a product in this niche can boost your sales.
Next, don't forget that people spend their time mostly indoors now, so sales of all remote work or home office gadgets are rising. And finally, wireless tech gadgets and smart home/kitchen gadgets are also in demand, so that's another thing to consider.
Did you already have success selling any of these made in China products? Or do you maybe have another great idea of a trending Chinese product for dropshipping in 2023? Let us know in the comments!