Amazon FBA and dropshipping are two of the mainstream business models in eCommerce. There are many differences between them. That is why aspiring entrepreneurs are always confused in choosing between these two. 
In this article, you will find a detailed analysis regarding Amazon FBA vs Dropshipping. You will know the insights about both models, the differences between them, their pros and cons, and much more.
By the end of this article, you will be in a better position to decide which business model is right for you to start an eCommerce business.
Let's begin.
What Is Amazon FBA?
FBA stands for "Fulfillment By Amazon". Amazon FBA is an exclusive fulfillment service that Amazon offers to its customers.
If an Amazon customer chooses a product with a tag of "FBA", it would mean that Amazon is responsible for fulfilling that order from start to finish.
Fulfillment in eCommerce includes everything from picking the product to packing and delivering it to the customer's address. In addition to that, the services like return, refund, and customer services are also included in fulfillment.
Amazon does it all under its special feature known as "Amazon FBA". This is to win the trust of their customers that they will get the product at the right time and the product will also not vary from its description.
The online field is full of surprises. As a customer, you also might have faced some bad experiences of ordering things online.
In a few cases, you may have got your orders after many days of the commitment. In the worst scenarios, you may not have even received anything against your online order.
Such bad experiences have also been there with Amazon. As Amazon hosts a variety of different sellers, it had to launch Amazon FBA to increase its credibility in the eyes of its customers.
After all, it is easier to trust the brand instead of trusting a person you have never dealt with. This is the main concept behind Amazon FBA.
What Is Dropshipping?
Dropshipping is an eCommerce business model where you sell the products from your online store even without having any product in hand.
You just put the pictures of products that you select from another vendor's website and start promoting them via your online store.
When you get the order for any product, you just place that order on the website from which you had taken pictures of that product and give your customer's details at the checkout.
In fact, you place the order on the source website on your customer's behalf and your customer believes that you have shipped the product yourself.
The profitability in dropshipping business model is attained by putting the price of the product on your store higher than the original price of that product on the source website.
Following is an example of a typical dropshipping process.
Pet accessories is a very demanding niche whether it is dropshipping or FBA. Let's find out the dropshipping cycle with a product named "pets shoes".
The following screenshot is from a Shopify store that is selling pet shoes for $45.59.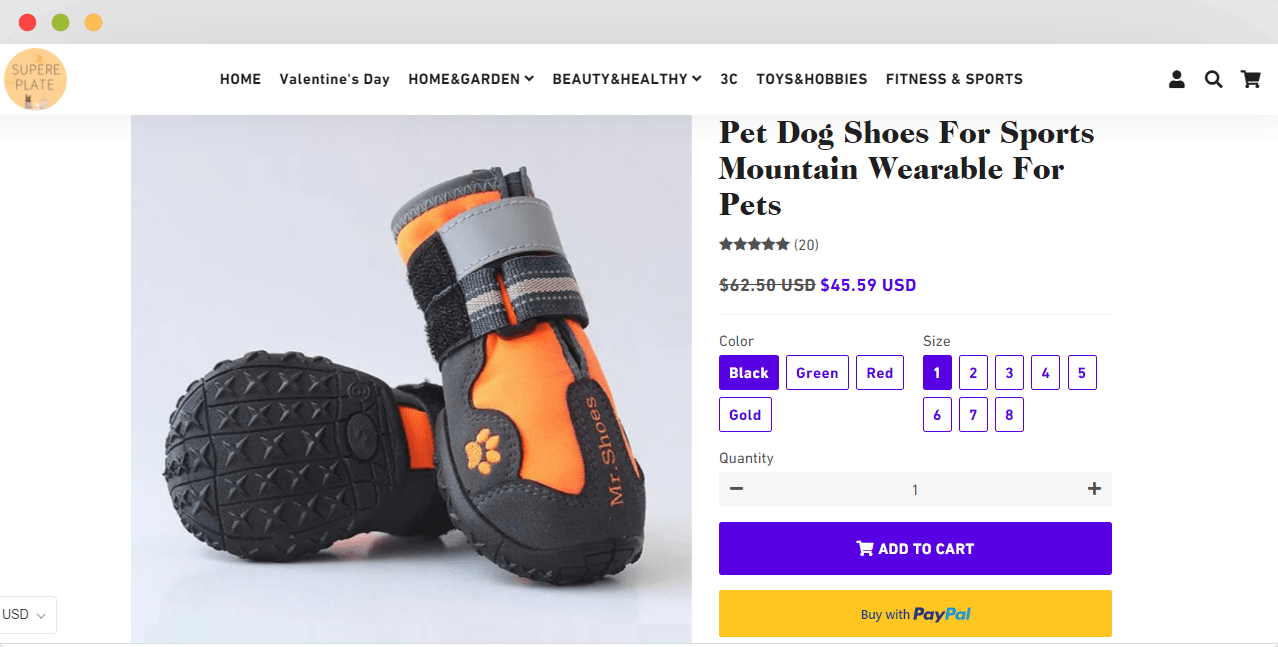 If we check the product from AliExpress, we can easily find the same product for as low as $15.78 to $16.66. Check the screenshot below.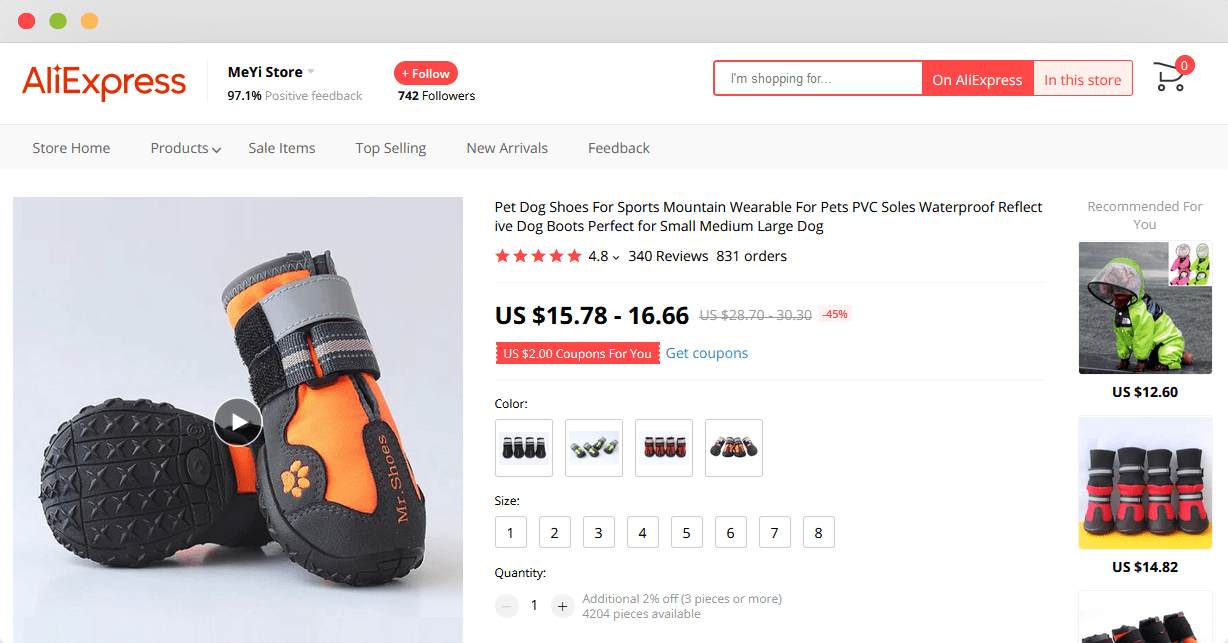 So, you might be thinking that the Shopify seller is making a profit of ($45.59-$16.66=$28.93) per sale, right? Well, it is not that simple.
We will calculate and compare the profit margins in both of these business models in a different p of this article. So, stay tuned.
Dropshipping is not only via Shopify stores. Other popular forms of dropshipping include Amazon dropshipping, eBay dropshipping and Walmart dropshipping, etc.
We will also look into one example of the above-mentioned types of dropshipping later in this article.
Amazon FBA vs Dropshipping: What Are the Main Differences?
Both Amazon FBA and dropshipping are eCommerce business models. But there are many differences between both of them. Let's have a look at how both business models are different from each other.
You are bound to sell the products on Amazon platform in Amazon FBA while you can sell the products on your own store in dropshipping.

You don't have to own the products in dropshipping while you have to purchase the products and send them to the Amazon warehouse in the FBA business model.

You can try out selling almost any product in dropshipping but you need to go with the selected products in Amazon FBA because you have to purchase all of them.

You are bound to obey Amazon rules and regulations in the FBA model while you are largely free to sell anything in dropshipping.

You can have your own terms and conditions in dropshipping because you have your independent store. But in Amazon FBA, you have to comply with Amazon policies related to selling and fulfillment.

You have little control over order fulfillment in dropshipping because you rely on third-party sourcing. While at Amazon FBA, fulfillment becomes Amazon's responsibility.
So, now you might be in a better position to know the difference between dropshipping and FBA business models. You will learn about more differences when you read the pros and cons of both businesses.
Amazon FBA vs Dropshipping: What Are the Pros and Cons of Each?
Whether it is Amazon FBA or Shopify dropshipping, both have pros and cons. The following p describes what advantages and disadvantages you can have while trying out both business models.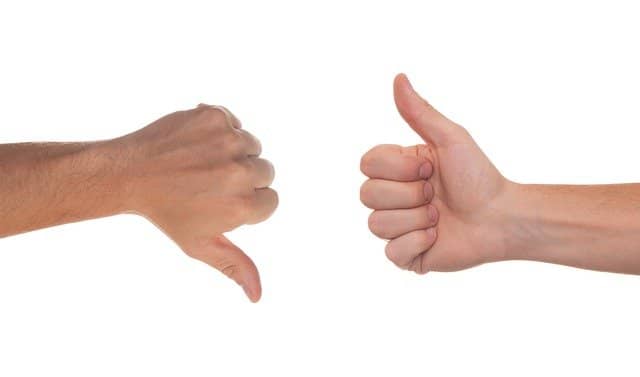 Pros of Amazon FBA
Huge Customer Base
Amazon has 213 million monthly active users from the US alone. So, your store and products will have a chance to be visible to a massive customer base on Amazon.
Platform Trust
In the last two decades, Amazon has managed to gain customer trust to a level that Amazon customers do not have a second thought about the credibility and reliability factors while shopping from Amazon.
This eventually benefits Amazon suppliers in terms of sales and profits. The tag of "Fulfilled by Amazon" further increases customers' trust.
Effortless Traffic
You will have the advantage of natural Amazon shoppers even if you do not run paid advertisements. Your products will naturally be visible to a large Amazon audience.
Your products may also be visible on Amazon features like "related products".

So, there will be a good chance of early sales with FBA if your prices are competitive.
Higher Profit Margins
Amazon sellers generally have higher product prices as compared to other forms of businesses including dropshipping.
When you do your product research for Amazon FBA, you will find out that profit margins are higher than your expectations.
Low Marketing Costs
You will require relatively lower marketing and advertising costs to promote your products as Amazon helps you bring in customers.
Increased Business Focus
To start Amazon FBA, you will have to decide in advance which products you would launch on Amazon. Once you kick start this business, there is no going back.
That is because you would already have invested a reasonable amount in purchasing products and sending them to Amazon.
So, this will define your focus on selling the selected products by any means.
Amazon has its own search engine to facilitate its customers. While you can still make use of other search engines and social media platforms to promote your Amazon store and products, you will feel that you are not wholly dependent on them.
Benefits of Other Amazon Programs
While doing Amazon FBA, you can also take advantage of Amazon programs like Free Super Saver Shipping and Amazon Prime. You just have to meet their criteria and your business will boost up in no time.
Cons of Amazon FBA
Higher Investment
Amazon FBA requires a relatively higher investment to start a business in terms of purchasing products and operating costs, etc.
Limited Product Testing
You can test a limited number of products with Amazon FBA. That is because you cannot buy every other product and send it to the Amazon warehouse for its FBA program. This would skyrocket your investment.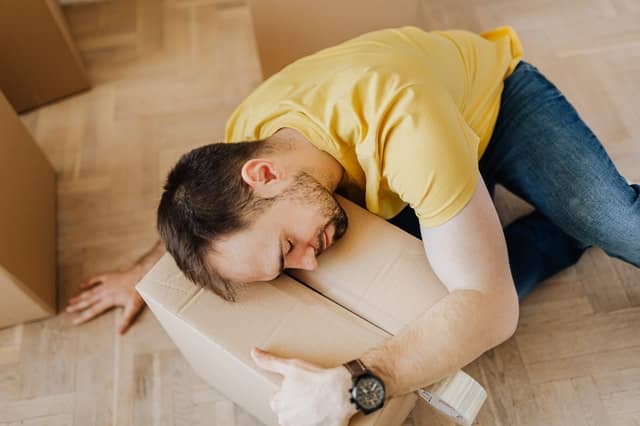 Critical Product Research
Product research is everything for Amazon FBA. It is a very hard, lengthy, and careful process to select and finalize products for Amazon FBA.
Low Control
There is very low control and freedom to operate your store with Amazon FBA. You cannot have control over most of the functions that Amazon owns.
Tough Competition
Being present on a single platform along with other sellers selling the same or similar products, you are most likely to face high competition on Amazon.
Product Compulsions
Once you procure the items for Amazon FBA, selling them would become a compulsion for you to avoid the losses.
High Risk
There is a higher risk in starting an Amazon FBA business. Additionally, there is higher accountability, penalties, and consequences in cases of non-compliance with Amazon's policies.
Your account can easily lose ranking and get banned by Amazon if you deviate from the agreed rules.
Single Platform
FBA is only available to Amazon customers. You cannot sell to the regions where Amazon services are not available.
Now that we have covered the pros and cons of Amazon FBA, let's find out the pros and cons of dropshipping.
Pros of Dropshipping
Product Freedom
You are free to choose and test products of your own choice. As testing the number of products doesn't require you to actually buy them, you can have the liberty of testing a wide range and types of products.
No Inventory Costs
There is absolutely no need to buy and store inventory because you can just use other suppliers' inventory to sell.
Easy Processes
It is relatively easier to start dropshipping right away. With platforms like Shopify, it has become very convenient to set up a complete store and start selling within hours.
Larger Scope of Business
With dropshipping, there is a very large scale and scope of business. You can target any part of the world.
Opportunity to Build a Brand
Amazon started as an ordinary eCommerce store. It started with selling online books in 1994 and expanded to sell various other things and now has a net worth of $1.43 trillion.
If things go well, your online store can also turn out to emerge as something really big. Who knows?
Promotion Announcements
You can announce the seasonal and occasional sales and promotions with your own dropshipping store. You can also increase and decrease the prices of the products at any given time without having to worry about any policies.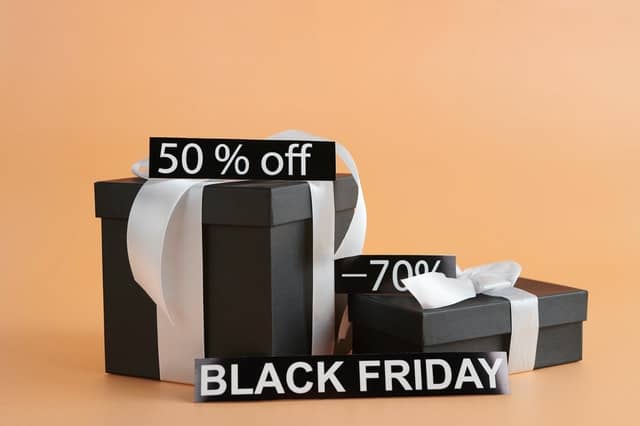 Promote Your Other Businesses
You can link your other stores or sites with your dropshipping store while this option is not available at Amazon. The traffic that visits your dropshipping store can also be routed to your other businesses via your store.
Make Use of Apps
You can make use of sales-boosting apps like Shopify tools with dropshipping like a countdown timer, and hurrifier, etc. These options are not available at Amazon.
Access to Customers' Details
You will have full access to your customers' details like their names, phone numbers, addresses, and email IDs, etc with dropshipping. Such information is limited to the sellers on Amazon FBA.
Retargeting Strategies
You can use retargeting strategies, new promotions, and email marketing techniques to boost your sales in dropshipping.
Low-Risk Business
There is a very low risk of getting broke in dropshipping. If one of your dropshipping stores did not work out to be profitable, you don't need to worry.
You can start an altogether new dropshipping store with different products and strategies with a lower upfront cost.
Cons of Dropshipping
No Easy Traffic
As your dropshipping store is new, very special efforts are required for driving traffic to your online store.
High Marketing Costs
As your newly opened dropshipping store would certainly have zero to the very limited following, higher marketing costs would be required to promote your store or products.
Loss of Product Focus
You can easily get distracted with launching a lot of products in your testing phase and could lose focus on your business.
You would have to be highly dependent on social media platforms and search engines to gain your share of traffic.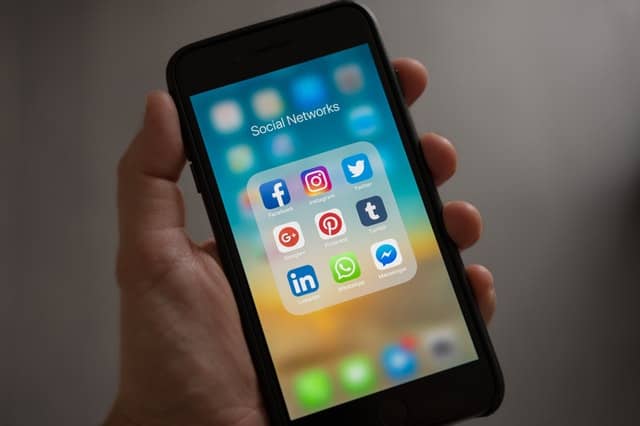 In that case, you have to run Facebook ads, Google ads, and may also go towards search engine optimization (SEO).
Short Lifecycle of Products
Dropshipping is a short-term business in terms of products. Only the new products tend to sell at a higher pace.
You are most likely to see a drop in sales as soon as the market is saturated with those products or they become commonly available at physical stores.
Higher Shipping Times
You have to deal with higher shipping times especially when you work with Chinese suppliers like AliExpress. So, you might get a reduced number of orders due to your 20 to 60 days shipping policies.
Higher Returns
If your customers get frustrated out of delayed shipments, you might get higher refunds and returns. This may bring loss to your business.
There is a relatively higher probability that your customers get the products not as described by the real seller. While you can take up the matter with the source website, your own business will surely be affected.
Amazon FBA vs Dropshipping: Which Is More Profitable?
Now that you have a fair understanding of the pros and cons of dropshipping and Amazon FBA, we now move to the next part. That is to calculate and compare the profitability of both of these businesses.
As earning and maximizing profits is the core objective of every business, we will try to find out which business model is more profitable between Dropshipping and Amazon FBA.
Profit Margins in Dropshipping
Generally speaking, dropshipping has relatively lower profit margins as compared to Amazon FBA. Why is that so?
Let's analyze in detail.
You must know by now that dropshipping is merely an online retail business in which you are reselling someone else's products by keeping your margins.
In simple words, you won't be able to earn huge profits as you are not the manufacturer of the product. A manufacturer has the real benefit of earning huge product margins. You may not get huge profits due to the following reasons.
The original seller of the products may also be a retailer himself. He would have put his own profit margins while displaying the products on the source website.
When you try to sell the same products with higher margins, you may sound overpriced.
There is very little time in what we can call a "product's dropshipping age". As soon as the products are available in physical stores or get out of trend, you will have to slash your margins to crazy low limits.

At the same time, you will have to include the cost of promoting products while you calculate the cost of getting a sale of one product. This will further reduce your profit margins.
All of the above-mentioned factors are only true in case you are doing conventional dropshipping for starters. In case you have an established dropshipping store and you have regular visitors, the case might be more cost-effective for you.
Nevertheless, if you are successful in finding a product that has massive demand, unique features, and is a great problem solver, you can earn tons of profit margins even by selling a single product.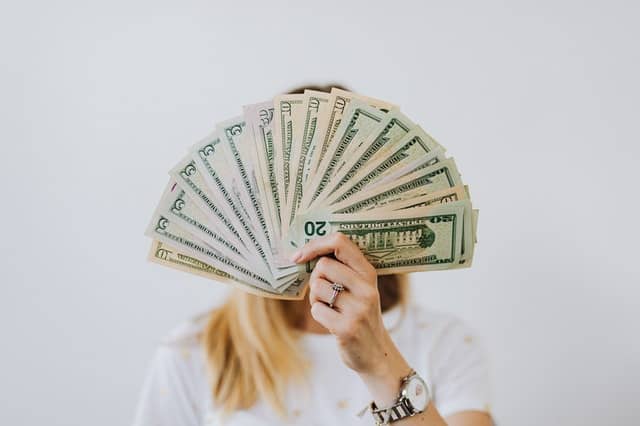 Pro Tip: To get the products from the original manufacturers, try hiring the services of NicheDropshipping. We will source the products for your dropshipping pursuits at the lowest possible price and best quality.
Let's talk some numbers and try to support these arguments with the dropshipping example that we mentioned at the start of this article.
Dropshipping has a simple formula described below.
Retail price (on your store) – (Purchase price of the product from source + platform fees + marketing costs)
So, we observed that the dropshipping store was selling the pet shoes for $45.59 while purchasing them from AliExpress at around $16.66. This makes a gross profit of $28.93. In terms of percentage, it is around 64%.
But when we include the costs of marketing this product and other expenses that include the charges of the platform, the net margin would surely lower down.
Let's suppose that the overall cost of marketing this product can be around $10 per product including the chunk of the monthly platform (Shopify) cost contributing to this product. The profit margin would be as follows.
$45.59-($16.66+10)=$18.93 per product. That makes a net profit margin of around 42% per product.
Profit Margins in Amazon FBA
Amazon FBA is a relatively higher profit margin business model. As you have to put the pricing of products as per your competition within Amazon, you will tend to earn more profits due to certain factors that every seller on Amazon has to follow.
In terms of numbers, Amazon sellers generally earn up to 15% to 25% profits, especially in Amazon FBA. You may also find sellers on Amazon who are earning profits as low as 10%.
But that is relative. It varies from one situation to another. Just like dropshipping, we will evaluate one of the premium examples of Amazon FBA.
Talking about Amazon FBA, you have to set your prices by keeping your costs in mind. These costs are mostly the ones you have to pay to Amazon for storing your goods as well as operating costs of using the Amazon platform.
You would have to incur those costs to set the price of your products so that you remain profitable.
A general rule of thumb to place your profit margins at Amazon FBA is to put it at at least 25%. Another simple and less complicated way to put the prices of your products is to set the price 3 times the cost of those products.
Pro Tip: Setting the price of the products to 3 times only applies to the products whose cost is less than $50 to be realistic and competitive in pricing.
If a product costs you around $100 and you set its price to $400, you will most probably not receive many orders. But you can put the price of a product to $45 that costs you $15.
A product margin of $30 per product sounds sane as compared to the profit margin of $200 per product.
Here is an example to calculate the profit margins of Amazon FBA sellers.
Suppose you procure the items from Alibaba and sell them on Amazon using Amazon FBA.
The following is an example of a product that is selling well on Amazon. As you can see, this product is shipped by Amazon and is currently marked as the #1 Best Seller by Amazon.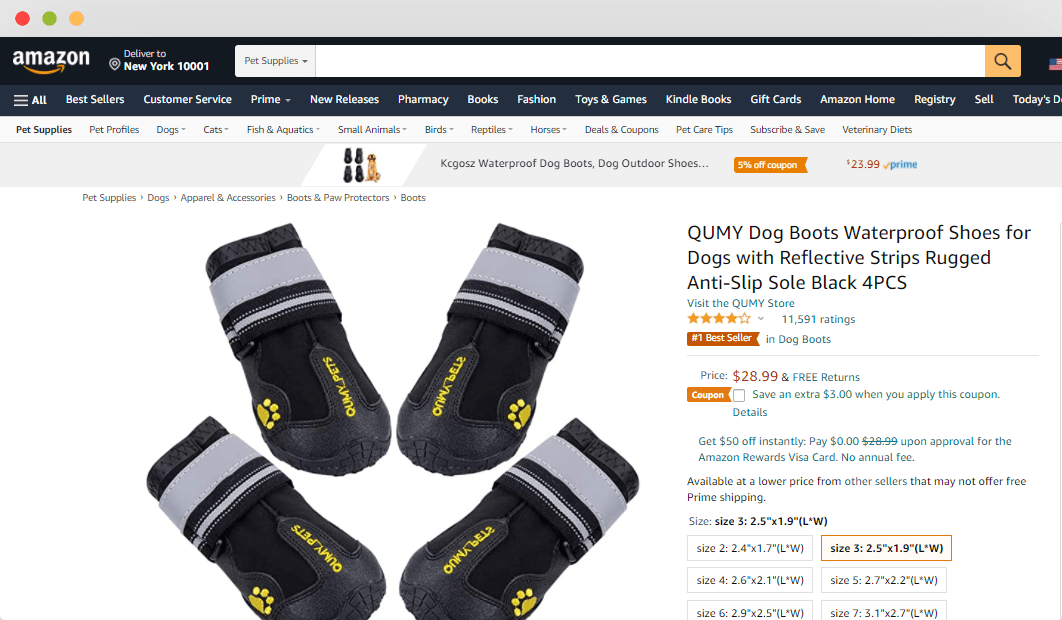 The price of this product is $28.99 per pair and is a similar product that we discussed in dropshipping but this seller has its brand name on it. This is called a private labeling.
Let's see how much this product will cost if you try to find it on Alibaba.
The following is an exact match of the product from Alibaba that we just saw on Amazon.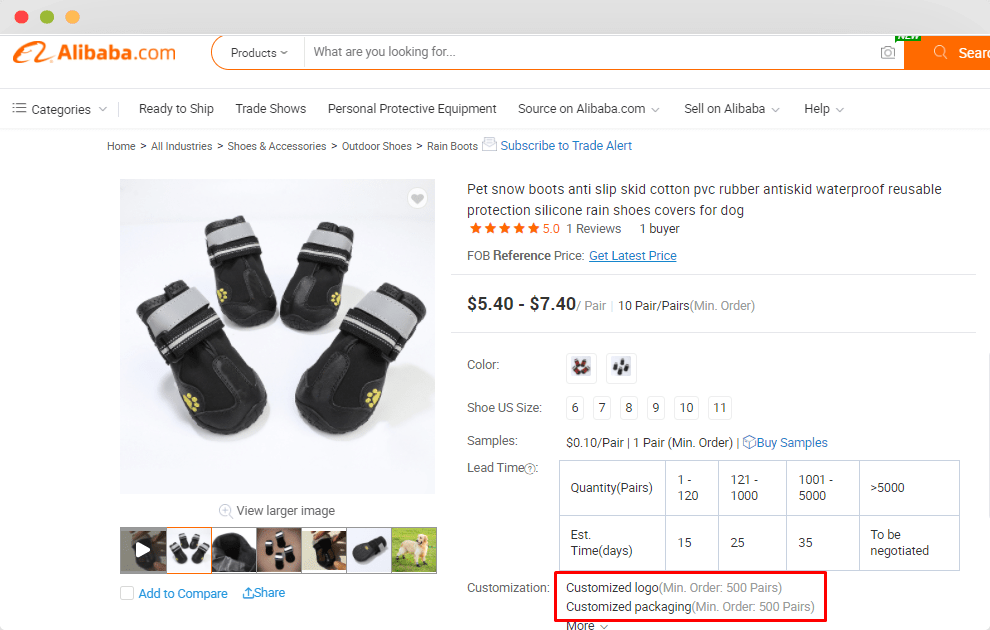 Don't worry about the missing brand name of "QUMY PETS" as this Amazon seller might have asked the Alibaba seller to print the name on it. Check out the highlighted area in the above screenshot that allows the customers to get the products customized.
As you can see, the real cost of this product on Alibaba is from $5.40 to $7.40. This cost can even go to a lower side if you contact the Alibaba seller and share your plans of selling this product in larger quantities.
Considering the lowest possible case, you will get this product at $7.40 per piece with a minimum order quantity of 50 pieces.
If you sell this product at $28.99 on Amazon, you will make a straight profit of $21.59 per product. That makes your profit margin at around 75%.
Sounds pretty huge, right? But just like dropshipping, you have to calculate the total costs of goods sold to calculate the true or net profit margin.
To sell on Amazon FBA, you have to buy a certain amount of these products and put them in Amazon's warehouse. Amazon will then charge its storage fees per product whether or not you are making a sale.
In addition to that, there are other fees that you will have to pay because of using the Amazon platform.
The following is the list of fees with Amazon FBA.
Monthly Inventory Storage Fee
This is measured per cubic foot and it ranges from $0.48 to $2.40. The larger the size of the product, the higher the fee. To simplify the calculation, we consider that our product has a size of 1 cubic foot. So, the fee would be $0.48 per product.
FBA Fulfillment Fees
FBA fulfillment fees are calculated per unit and charges start from $2.41 to $4.71 per unit sold. We also consider the minimum fee of $2.41 per product in this case.
Pro Tip: With $2.41 as the minimum charge of Amazon FBA per product, you obviously cannot think of launching a product that has less than a $2.41 profit margin.
Selling Plan Fee
An individual selling plan costs you $0.99 per item sold while a professional selling plan costs you $39.99 per month. To make the calculations easier, we consider the fee of $0.99 per item.
Referral Fee
The referral fee is from 8% to 15% of the product's price. Pet supplies have a referral fee of 15%. So, for our example of Qumy Pets Shoe that has a selling price of $28.99, the referral fee would turn out to be around $4.4 per product.
Miscellaneous Charges
There are other charges from Amazon for the cases like refunds and returns. But we consider that we have no returns and refunds. So, we add no fee in miscellaneous charges.
Adding up the fees that are described above, we reach the total operating cost of $8.28 per product. ($0.48+$2.41+$0.99+$4.4=$8.28)
We finally came to know that the minimum Amazon cost of selling these Qumy Pets Shoes turns out to be $8.28 in an ideal situation. The Alibaba cost of this product was $7.40. The total cost reached ($7.40+8.28)=$15.68 per product.
Hence, the profit margin in the case of Qumy Pets Shoes becomes ($28.99-$15.68)= $13.11 per product. Hence, the net profit margin drops down from 75% to around 45% per product.
Still, a pretty good margin but if we incur the miscellaneous costs like refunds, returns, and long-term storage fees, etc, the net profit percentage would further drop.
So, dropshipping vs Amazon FBA, which is more profitable? We have considered the best examples from dropshipping and Amazon FBA. Both are pretty close but as we said earlier, Amazon FBA turned out to be slightly more profitable.
Pro Tip: Want to find a bit more about twists and turns of dropshipping? Check out how much the same Qumy Pets shoes are selling for on Walmart in the screenshot below.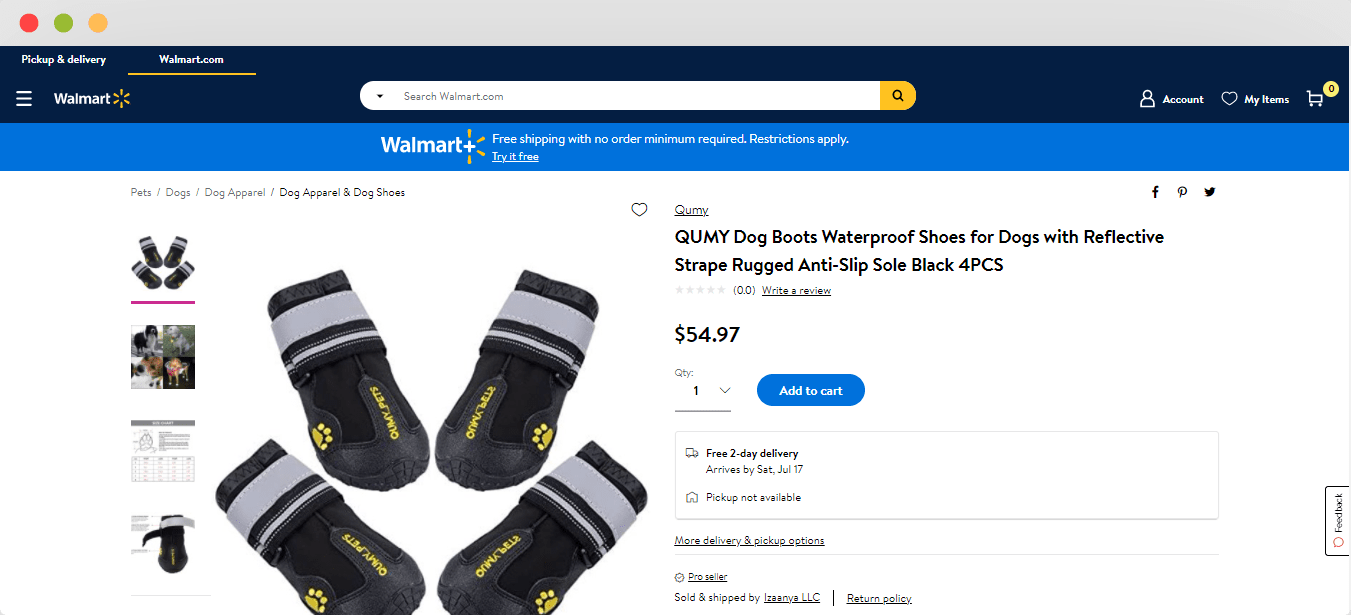 Does someone list the pictures of this product on Walmart for $54.97 and fulfills from Amazon for $28.99? A huge MAY BE. That's the beauty of online businesses.
Amazon FBA vs Dropshipping: Which Is More Cost-friendly?
We think you may have come to know the answer to this question by now. Dropshipping is far more cost-friendly than Amazon FBA. It actually suits beginners very much.
You can literally start a dropshipping store from an investment of as low as $500.
But for Amazon FBA, you not only require an amount to purchase the product, you would also require money to give to Amazon for storage of your goods even if you have not started to earn yet.
Final Words
Both Amazon FBA and dropshipping are beautiful and interesting businesses. It is just the level of your expertise and focus that can define which business is right for you.
Shortly speaking about dropshipping vs FBA, if you want to go slow and steady with lower investment, go for dropshipping. If you want to go big and start an aggressive eCommerce business, then Amazon FBA would be your thing.
We have described both business models in detail. We really hope that this article would have delivered value to you.
If you think we have not covered any area of these online businesses, do ping in comments. We will get back to you right away. Also, do tell us about dropshipping or Amazon FBA, which business are you thinking to start?
Contact us so we can help source the products you have in mind for your dropshipping or Amazon FBA journey.