The world of buying and selling is vast. This traditional business idea comes in all shapes and sizes, and it surely doesn't discriminate big players from small ones.
Generally, a buy-and-sell business can be as simple as yard sales, where people sell the things they initially bought for personal use.
However, for long-term entrepreneurs, buying and selling require more than just a space to sell items they used to love. You should conduct market and product research, and see how stable your proposed business will be.
Luckily, there are many resources available online that can help you get started. From icons for designers to business ideas and ebooks covering the basics of starting your own venture—you can take advantage of these resources and start researching what is going to be successful in today's marketplace! We've compiled a list of the best things to buy and sell for profit. These items are part of different niches and categories, widening your options.
Further down the article are FAQs that you could use to start your own business. So if you're interested in becoming successful in buying and selling, you should take notes.
Let's get started.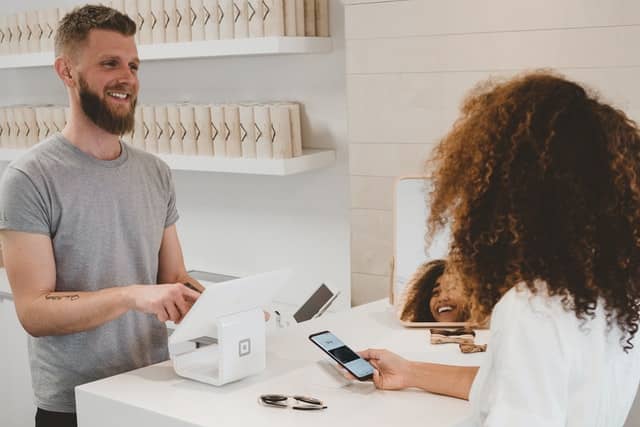 Types of Buying and Selling Methods
Contrary to popular belief, there are different ways to buy and sell products online. These methods vary by the effort you need to do them and the amount of money required to kickstart the business.
The types of buying and selling are as follows:
Dropshipping
Bulk buying from wholesalers
Bulk buying from manufacturers
Flipping Items
Dropshipping
Dropshipping is the most popular type of buying and selling. It's popular because it's relatively easier and cheaper to start, and most of the legwork is passed on to the supplier.
Dropshipping is quite straightforward. First, you need to find respective suppliers for the products you want to sell, list and market your products on your online store and make sure that your supplier receives and delivers your orders.
You don't need to hold inventory. You just need to make sure orders are received and delivered.
Bulk Buying from Wholesalers
Bulk buying products from wholesalers is also a popular type of buying and selling. Many consider this to be a more cost-effective option than dropshipping.
Compared to dropshipping where you buy products individually, bulk buying lets you buy products at very low prices. With that, you can easily leverage the prices and increase your profits.
However, bulk buying from wholesalers presents a risk. Depending on your product, you can't always guarantee that every item gets sold.
So, make sure to conduct a thorough product and market research before investing in items.
Bulk Buying from Manufacturers
Bulk buying from manufacturers is similar to bulk buying from wholesalers. The only difference is you're now buying straight from the manufacturer, no middlemen involved.
With that, you can expect to buy products at even lower prices than you can with wholesalers.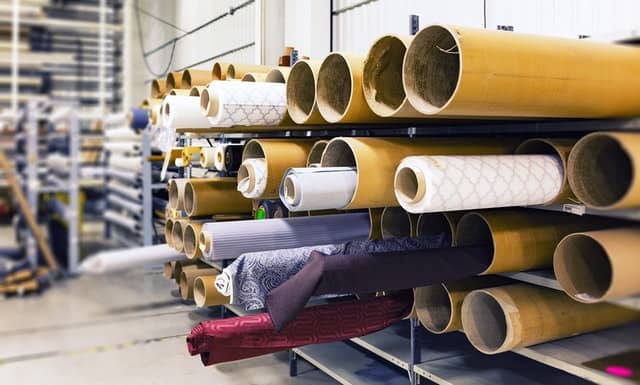 The only challenge for this type is meeting the terms of manufacturers, as they currently demand more, in terms of quantity and payments, than the typical wholesaler.
Flipping Items
Flipping items is a top option for those who want to go traditional. You can opt to sell your used items, especially if you don't need them anymore.
However, flipping items also means buying used or undervalued items from marketplaces and selling them for profit. Depending on the condition of the items, you can either sell them immediately or make improvements to the product.
This type of buying and selling also has risks. There's no guarantee that you find items worth selling, so more effort is needed to find valuable items.
Top 18 Items to Buy and Sell
Although there are millions of products you can sell, we can't deny that a selected few stand out. These items currently top the charts for products customers want to sell.
If you want to hop in on the latest trends, definitely consider selling the products below. Mind you, these products come from different niches and categories, so you should have lots of options for your business.
Video Game Consoles
In 2023, the number of video gamers globally is expected to reach three billion. This number alone should convince you that there is a market for anything related to video games, especially consoles.
On top of that, video game consoles don't just appeal to kids and teenagers. Many adults also have their consoles to play with during their pastimes.
You might even get more orders from adults, considering their capacity to spend more.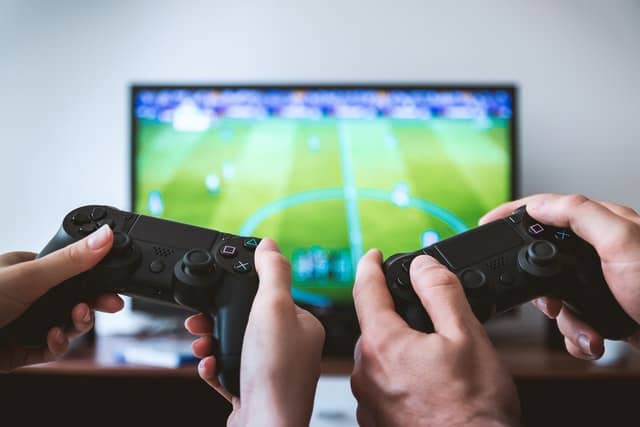 Whether you decide to sell new or used video game consoles, decide on your target market first. Knowing who to target makes it easier to decide on which items to sell.
Wireless Phone Chargers
Wireless phone chargers didn't immediately get sky-high sales when they first hit the market. Up until recently, people still preferred charging their phones with a cord.
When Apple introduced wireless charging for iPhones in 2017, many were quick to change their charging habits.
With that, expect to see more companies adapt to wireless charging which will easily translate to an increase in demand for wireless chargers.
Make sure you check the quality of the item you'll sell, to see how durable they are.
Pet Care Supplies
A survey conducted in 2021 showed that 90 million American households own a pet. The majority of these households own a dog or a cat, but birds, rabbits, and guinea pigs are also quite common, too.
Owning a pet requires you to have certain supplies. These supplies include pet food, cages, beds, and even treats.
Buying and selling pet care supplies should be a great option. With proper research, you can even find a specific niche and target certain types of pets or breeds.
Limited Edition Sneakers
It's easy to see why limited-edition sneakers are one of the most profitable items to sell. Given the scarcity, you can easily rack up the prices without ever compromising potential sales.
However, this type of product requires patience and research. You're always on the lookout for new releases, and make sure you have enough capital to get you started.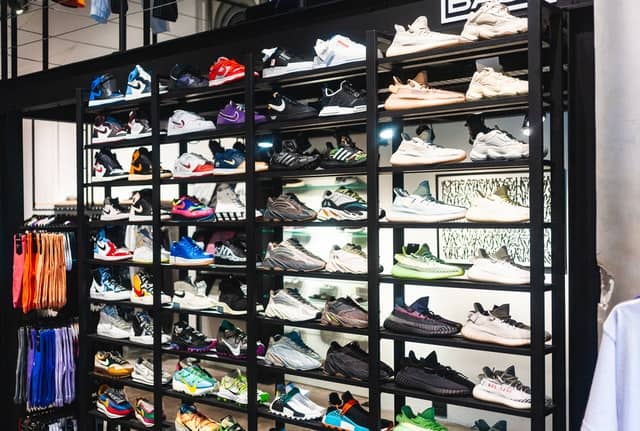 But don't worry Once you've developed a habit and got your timelines laid out, you won't have to worry about missing new drops.
And with this product, you just need to ensure you reach your target customers since your products will speak—or walk—for themselves.
Sunglasses
Don't be surprised to see sunglasses on this list.
These items are a staple simply because they don't go out of style. In the recent trends, you can even see styles from the 80s and 90s take over social media platforms.
Sunglasses can be used all year round and for lots of different reasons. Don't let seasons stop you from adding them to your store.
What's even more appealing about sunglasses is that they're affordable, easy to source and ship.
When adding this item to your store, provide different options as mostly willing to have more than one in their closets.
Books
The world is indeed going digital, but bookworms don't mind owning hard copies of their favorite novels and stories.
Books are also items commonly flipped for profit. These are usually items you see on the yard and garage sales, as well as on marketplaces—even Amazon and eBay.
People tend to sell their books, which some collectors gladly purchase.
However, there's also a constant supply and demand for books in recent years. Believe it or not, more than 825 million hard copies were sold in the US in 2021.
So, definitely consider selling books if you think it's a viable product.
Exercise Equipment
Ever since the pandemic, people have found a new love for exercising at home. There's just something different about having your gym, and people don't mind spending money on it.
If you opt to sell exercise equipment, choose a target market first. By choosing your market, you get to see what they usually buy. You avoid adding too many products, too.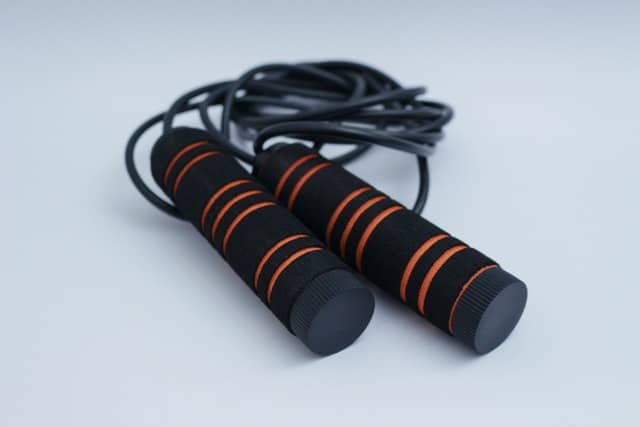 However, take note that shipping exercise equipment may be a bit challenging in terms of price and logistics.
A way around this is to look for suppliers near your target market. Negotiate the terms and make sure you are transparent with your delivery lead times.
Pots and Planters
It wasn't long ago when people started posting plants on their social media accounts. Before we knew it, colorful pots and planters took over the market, too.
These colored pots and planters are some of the most affordable items to source. Moreover, pots and planters are easy to market as premium items.
You can only imagine what the profit margins of these items are.
On top of that, you have a wide range of customers willing to buy them. With or without a green thumb, lots of people have plants and planters are a great way to play with them.
Explore different styles and colors for you. Check out the latest trends to see just what kind of planters are becoming popular among enthusiasts.
Keto Products
When the keto diet hit major social media platforms, people rushed to switch their daily menus. Keto-related topics were Googled about 25 million times throughout 2020.
Many thought it was just a trend passing through. But it's 2023, and keto products still top the charts for the most profitable items to sell on the internet. 
By 2027, the market for the ketogenic diet is expected to reach about $15 billion.
Some keto products you should explore include snacks, sauces, bars, replacements, cereals, and many more.
Be wary, though, as these are food products. Verify your sources and ensure they follow food and health protocols. You wouldn't issue in the future.
Computer Parts
Over the past couple of years, only a few people knew how to build their computers.
To be honest, computer parts can get technical and hard to understand. It doesn't help that the terms change along with every improvement and innovation.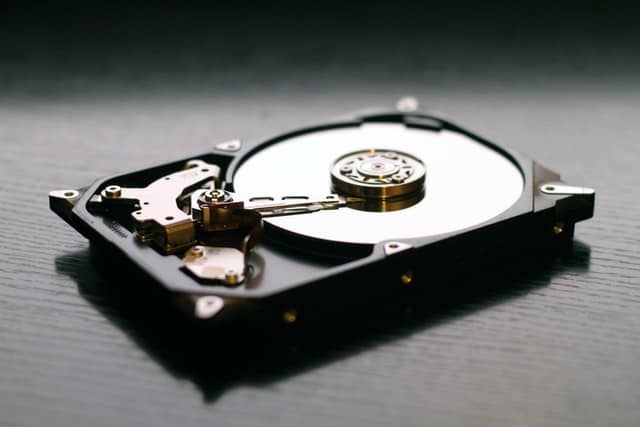 But now that people see the need for a decent computer setup, the demand for parts has also increased. The internet is also a gold mine for everything you need to know to build your PC.
So before the competition gets tougher, start selling computer parts. Learn about the use and perks of each part, and find reliable suppliers.
Be prepared to spend a bit, though, as these computer parts don't come cheap.
You might consider selling motherboards, video cards, solid-state drives, and other equally important items.
Antiques
Believe it or not, there is a market for antiques, and it's not just composed of the older generations.
Collectors from all over the globe are looking for prized pieces they can put on their shelves, and they're always willing to pay the price.
As an entrepreneur, your challenge is to look for these valuable items. Whether you go through tons of yard sales, scroll through eBay, or find antique suppliers, just know that the road won't be smooth.
Antique items you can consider selling include vinyl records, paintings, furniture, rugs, clothes, jewelry, and many more.
You might even be surprised at just how much these items sell for.
Fitness Trackers
Fitness trackers are wearable devices that track a person's daily activities. These activities include the number of calories burned, heart rate, steps taken in a day, and other relevant information.
These trackers only became popular just recently, but their sales have hit the roof.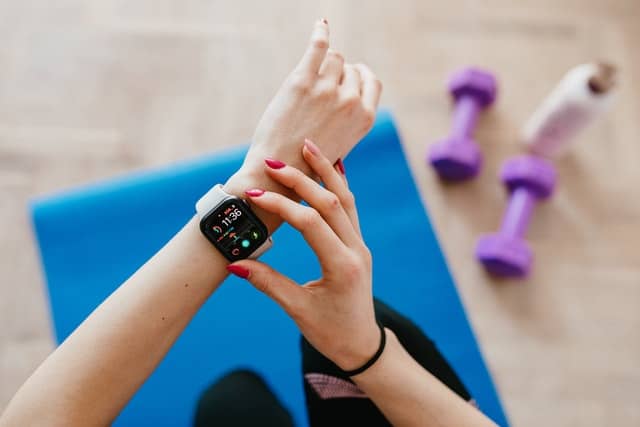 More and more people rely on fitness trackers to keep themselves in check, and it's becoming a staple in younger generations.
As a business owner, you should look into what kind of trackers work best for your target market. Different companies manufacture different types of trackers, but the basics should be there for each of them.
Cosmetics
Selling cosmetics is not for everyone, but for those who dare to enter the world of beauty, read on.
There's a significant risk when it comes to selling cosmetics. Cancel culture thrives in this industry and one wrong step can easily wipe out a trend and products go down the drain.
That shouldn't deter you from penetrating this industry though. For as long as you keep an eye on the latest products and styles, you're safe.
Plus, buyers don't even blink when they purchase hot items. Most of the time, prices won't matter. For as long as the product is useful and worthy of the hype, you'll keep getting orders.
Source products from reliable suppliers and thoroughly check the quality before adding them to your store.
Kids' Toys
More than 140 million babies are born each year, and each of these babies will grow up to want toys and everything colorful.
Of course, parents will do everything they can to give these kids what they want. This behavior was reflected in the toy industry's sales last year, reaching around $22 billion.
These numbers should be enough to convince you why toys are still top items to sell.
When you decide to sell these, start with a few categories first as the industry is quite big. Once you have a stable customer base, slowly introduce more toys to gauge your market.
Power Tools
Why hire other people to do the work when you can just do it on your own? Doing it yourself lessens costs which is why power tools became popular.
Compared to the traditional tools, power tools use additional power sources to speed up the process and make the work much easier. On top of that, they're good investments for future tasks that require similar tools.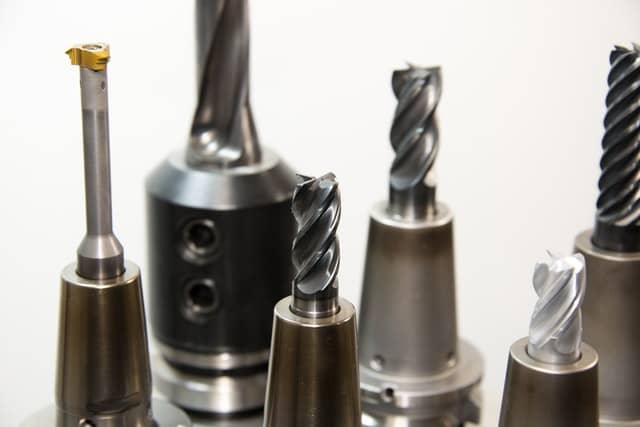 The only downside to these tools is that they're expensive to purchase. For business owners, they're also expensive to ship.
But considering all the costs you can save, these should be worth every penny.
Musical Instruments and Accessories
You may not know how to play a musical instrument, but don't let this stop you from selling them.
Kids might use these instruments to learn how to play, while adults just want to keep their musical skills alive. Regardless of use, the forecasted market size of musical instruments in 2023 is $43.5 billion. 
Build your credentials as a reliable business owner because this type of product requires a huge amount of trust. They don't come cheap and customers tend to be wary about the quality of the instruments.
As a way around it, look for credible suppliers and try out the instruments beforehand. Check every part and make sure the items are durable.
Backpacks
Backpacks are used in many different settings. You can find backpacks being used in schools, workplaces, and even outdoor activities.
Moreover, these backpacks come in different colors, shapes, and sizes. They're designed with compartments to keep everything organized which is why it's a top preference for travel, too.
As a seller, you might want to consider selling casual and heavy-duty backpacks as both have constant demand. If brands allow it, perhaps consider reselling known brands to generate a stable customer base.
Offer a wide range of backpacks to provide more options for customers. It would also be great if you can offer warranties.
Candles and Essential Oils
Finally, our last items are candles and essential oils.
The main reason these items are so popular is their flexibility. They can be used in private and public settings and on different occasions.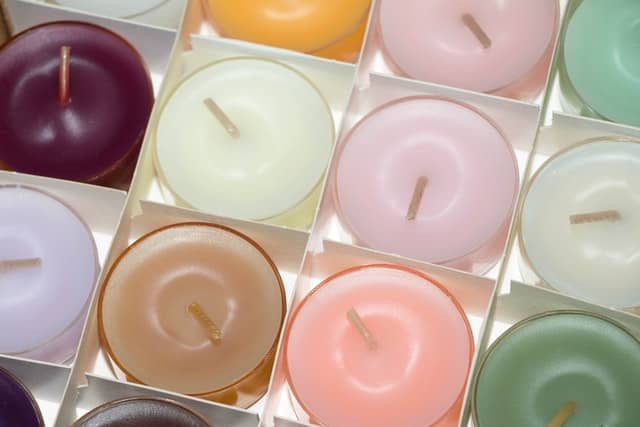 But more than just that, these are also popular with entrepreneurs because they're cost-effective. Just slap on some premium packaging on some candles and you can immediately raise the prices.
You can cater to different needs, too, by simply adjusting your materials and scents.
What more can you ask for, right?
The only challenge now is for you to establish your brand in a way that fits your price range. The competition is tough in this industry, and new players easily get wiped out.
FAQs about Buying and Selling Items for Profit
What Are the Factors to Consider When Buying and Selling Items?
Key factors you need to consider when buying and selling items include the following:
Demand
Profitability
Availability
Logistics
Demand
Demand is a key factor because you can't just sell products blindly. You need to find out whether there's a demand, and if that demand is stable.
By conducting proper market and product research, you can forecast and see whether adding the product would be a good choice in the long run.
Forecasting also lets you know whether your current systems and inventory is sufficient or lacking for your expected demand.
Profitability
It's not surprising that the top priority of business owners is generating profit. At the end of the day, you want to start a business to earn, right?
It's not enough that you sell popular products. You should also look into how profitable it is for your business.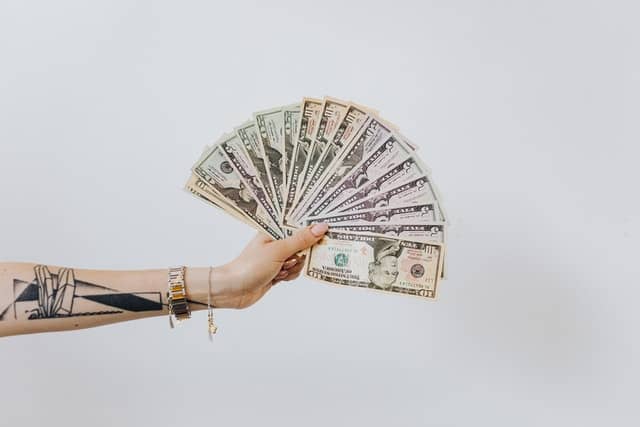 Another strategy is to set the profit margin you wish to have. Decide whether the current margins are sustainable, or not. Once the margins are considered, only then should you choose to proceed or drop the product.
Availability
Another crucial factor is availability.
When a product is readily available to customers, it can be challenging to set the price. Unfortunately, big players have the advantage of setting the price low.
It could also be that there's a demand for a highly profitable product, but the supply is limited.
More often than not, this factor is out of your control. Unless you decide to start manufacturing said products, all you can do is wait until supplies get replenished.
Logistics
Last, but definitely not least, is logistics.
Evaluate the logistics behind ordering and selling the products you wish to add to your store. From the supply chain management to order fulfillment, make sure every step is planned well.
Look for suppliers near you to get lower fees and partner with reliable delivery services. That way, you'll have a smooth-flowing business and happy customers.
Where to Find Affordable Products?
Thanks to the internet, you can easily find wholesalers and suppliers just by Googling them. You can also explore marketplaces like Facebook and eBay to find used items you can buy and resell.
Another option is to partner with sourcing agents to find the best deals and terms with suppliers from different countries. As an example, NicheDropshipping helps you source products from China, along with other services.
Is It Legal to Buy Items and Resell Them?
It's legal to sell items you have legally purchased because retailers and manufacturers no longer have control over what you do with your purchases.
However, if you plan to start a long-term buy-and-sell business, you should comply with legal requirements.
For example, you need a business license to be able to source your products from suppliers. You also need to be an official reseller if you want to resell certain items.
Failure to comply with these legal requirements may cause issues soon. To be safe, check with relevant offices to ensure you don't miss anything.
Final Thoughts
Given the wide range of buy-and-sell businesses, you can easily understand why many choose to start their own. It also helps that the internet provides a list of profitable items to sell, like the ones above.
Now that you have a list, the next smart step is to start looking for suppliers. If you need help, don't hesitate to send us a message and we'll see how we can help you.