Product returns are detrimental to any online business, and selling a product and then having that money taken back is simply frustrating.
With the surge in online purchases worldwide, product return rates have also unfortunately increased, with retail returns jumping to about 16.6% in 2021.
Although dealing with multiple returns is annoying, honoring these requests is necessary when running an eCommerce business.
If you aren't sure how to deal with this issue, we'll discuss the most common reasons for returns along with their solutions.
Let's jump right into it!
1) Customer Bought the Wrong Product or Size
Mistakes are a part of human nature. Unfortunately, they happen far too often, especially in online shopping.
It could be an add-on incompatible with the customer's electronics, a case for the wrong mobile model, or even just clothes that don't fit.
Either way, clothes are the most returned products throughout the online business world, followed closely by electronics.
You can't really blame the customers for wanting a return, even if it was a fault on their end, especially in the case of clothes. You will likely get a return request if the clothes don't fit right.
Solution
Write accurate product descriptions, so your customers don't buy without knowing what they're paying for.
If you're selling clothing, then don't forget to add a size chart under the description.
Mentioning details like whether a fabric is stretchable or not is also important.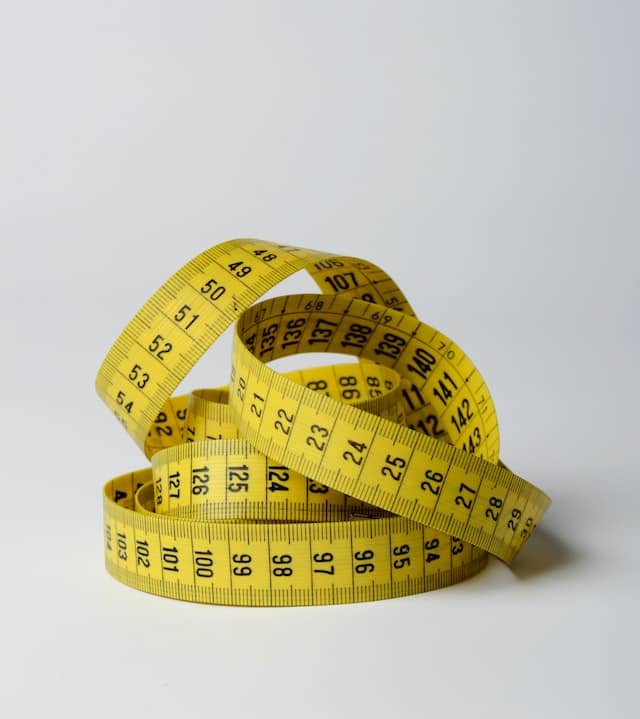 2) You Shipped the Wrong Product
While the customer sometimes makes a mistake, it is also possible that they may have received the wrong item.
It's unusual for the merchant himself to make this mistake. It's mostly the middleman and the delivery service that causes this issue, and they usually offer an apology and compensation.
However, if you have mistakenly shipped the wrong product to the customer due to mismanagement or a simple mistake, you must accept their product return and apologize.
A slip-up can happen anytime throughout the pick, pack, and ship process. What's essential is fixing your mistake to retain your customer and your reputation.
You're lucky if the customer files a return request. Some may even keep the product and demand their actual order too.
Solution
Organize better or hire agents to supervise the pick-pack-ship process for you.
One-stop suppliers are an excellent solution to prevent management crises, as they pick-pack-ship without you having to worry about any mistakes.
3) The Product Was Damaged or Defective on Delivery
No matter how many safety labels you add, products can still get damaged during delivery.
If that happens, then a customer will rightfully initiate a return. You'll be lucky if they end the matter peacefully with a simple refund/return request instead of asking for a complete chargeback.
Unfortunately, this matter is out of your hands. Still, it will surely cost you a potential loyal customer, the product cost, and a replacement cost, not to mention the annoying expense of reshipping and handling.
The product could've been damaged during shipping, or the delivery guy may have been too careless. Either way, your business is what suffers.
It can be hard to spot the problem in these cases, with most shipping services and manufacturers being the culprits.
Solution
The most you can do to negate this problem is to have an organized system to double-check your products. Always check if the product is working before you ship it.
If you're outsourcing your inventory storage, choose a company with strict product checks. This way, you get rid of the problem on your end. If the product is damaged, you can hold the shipping service accountable.
Using shipping insurance and a reputable shipping service provider is essential if you want to retain precious customers.
Lastly, if you get a lot of complaints and reviews for damaged products and it becomes a recurring problem, you should thoroughly check your shipping service to decide if it's time to switch to someplace better.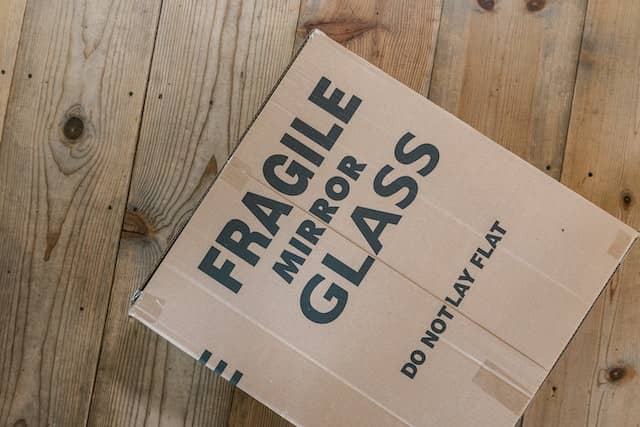 4) The Product Was Too Late
A customer might consider a product "Too Late" for multiple reasons, even if the set delivery time is respected and they received their order in time.
It could be that the customer wanted the product for a time-limited event, or it could've been that they were impatient and had already ordered from someone else with less shipping time.
Late shipping can even spoil some products, especially if for food items. That's why, despite all inconveniences with shipping/delivery, you must deliver your products on time.
Customers can be judgmental and picky when spending their money and write you off if you make a poor first impression.
Solution
You should provide a fully functioning real-time shipment tracking facility with a valid tracking number and accurate information.
Providing good customer service and an agent to receive anxious calls is also an excellent solution.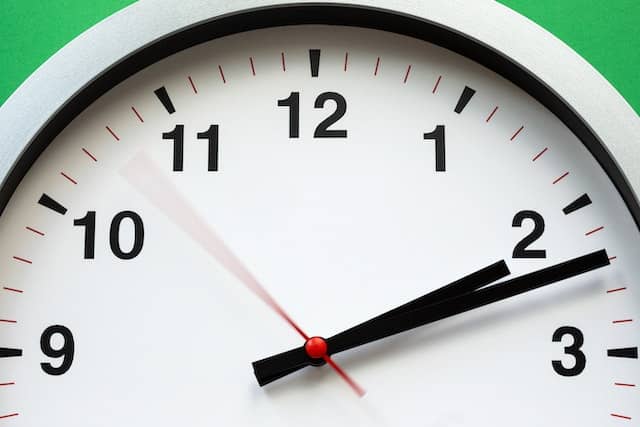 5) The Customer Didn't Need the Product Anymore
Even if your product is shipped and delivered on time, your customer may not need it anymore, or they could have found an alternative.
In such cases, you can only grind your teeth and accept returns, as your customer will not keep a product after realizing they don't need it.
Solution
Customer requirements change; it's a fact. However, having clear descriptions and reasonable prices can reduce this issue.
A clear explanation will allow them to make a firmer decision. And affordable prices will make them want to hold onto the product even if they don't have immediate use.
Sometimes, adding a no-return policy in your product description can also help eliminate this issue. Although you'll still be required to accept a return for broken or wrong products, you can deny claims for buyer's remorse.
But beware that you may experience a decrease in sales with this method. Customers are scared of products with no return policies.
6) Fraudulent Refunds
Most retailers must have experienced return fraud at least once, unknowingly or knowingly.
Fraud comes in multiple forms, and you'll experience everything from returning items purchased through stolen credit cards to returning stolen open items and the famous "Item Not Received" scam.
It is challenging to avoid fraudulent refunds as you're operating an online store. You cannot meet your customer physically, so you deal with an unknown person and sometimes have no choice but to take their word for it.
Being aware of the possibility of fraud and making a well-planned set-up to better tackle any unfortunate attempts should be your primary concern.
The return policy is a positive service for customers to feel safer shopping online, but this policy is also abused by fraudsters who must be looked out for.
Solution
It is practically impossible to eliminate fraud, but you can take many steps to be comparatively safer in such situations.
Installing an excellent point-on-sale system, insisting on in-store refunds (if you have a local branch), serial numbers, and other distinguishing markings can confirm the authenticity of products.
Prefer credit card refunds to cash returns as fraudsters shy away from paper trails.
Small businesses should snap photos of the product's condition before delivering it. You should also demand paper signatures as proof of delivery to be safe against an "item not received" fraud.
Lastly, limit your return policy to 30 days as a must-have security measure.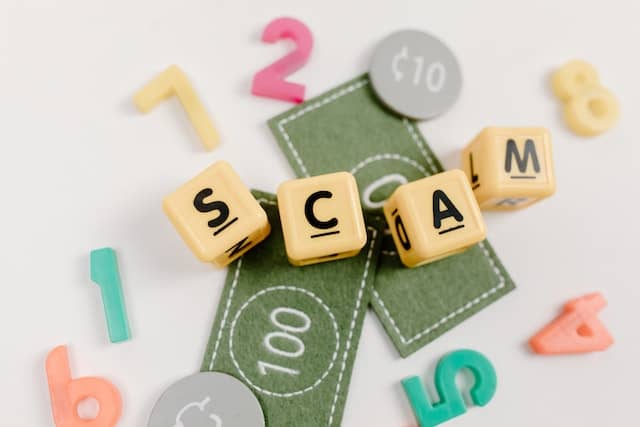 7) Products Didn't Match the Description
An accurate and precise description is a necessity. Provide your copywriter with all the required information and check it through at the end.
An inaccurate description can cause a flood of returns. Your customer is purchasing online and knows nothing about the product besides what you tell him. You should give an accurate description to avoid this problem and build customer trust.
Customers often buy the wrong products, but the fault is on your end this time.
Solution
Give a clear description, and try not to overstate your product's capability. You should keep it as positive and realistic as you can.
Exaggerating will lead to disappointment at delivery and make for a quick return.
8) Wardrobing and Returning Used Products
Wardrobing can also be categorized as a type of fraudulent return. However, the fraudster doesn't gain any monetary profit from the product.
People usually use this method to wear the item once or post pictures on social media before returning the product.
With the social media boom, TikTok, Twitter, Instagram, and other social media apps have propelled the world toward celebrity culture.
Fraudsters trying to look like they are living a particular lifestyle are a certain threat to online retailers. Despite purchasing and receiving the correct product, these people use the return policy for further purchases in a one-use loop.
A good example is buying a book and skimming through it within a day, returning it the next to buy a new one, just to do the same. Retailers are vulnerable to practices like these as they cannot differentiate between genuine customers and people like these.
Solution
Examining the customer purchase pattern and promoting the refund through the in-store wallet if the customer accepts.
You should place tags in visible areas, which the customer would have to remove for public use.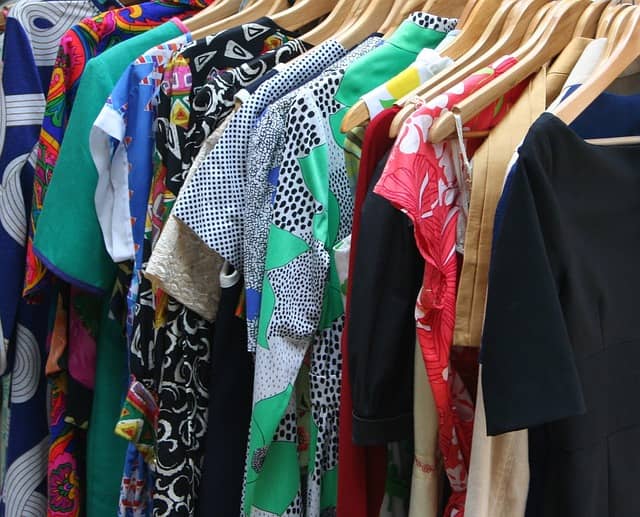 9) Product Didn't Live Up to Customer's Expectations
This reason closely relates to your product needing an accurate description.
In most cases of these refunds, the merchant overstates his product's capabilities, making the customers have unrealistic expectations for the product.
After delivery, the product isn't on par with their expectations and they feel the descriptions over-commit and under-deliver.
Your customers can also have higher expectations if you have a portfolio of comparatively better products.
But sometimes, the reason for return could also be due to poor product quality. Unfortunately, dropshipping store owners face this problem far too often as they can't physically inspect the product.
Solution
You should give realistic descriptions and clear HD product images.
You should return a purchase before the client leaves a bad review or issues a chargeback.
Sometimes being thick-headed is the best strategy; ask reasons and questions about the product, and keep convincing your customer not to return the product.
Also, try to avoid any cashback. Having a fluent customer support agent would benefit you greatly.
If you're dropshipping, then find a reputable product sourcing service to ensure each product meets the expected quality standard.
10) The Product Was Gifted and Returned by the Recipient
Knowing what someone would like as a gift can take much work.
When giving gifts, recipients often have the option to return an item if they don't like it.
Unfortunately, this is precisely what happens most of the time.
Gifts are primarily blind purchases which the recipients then return.
Solution
Have a time limit to the return policy with or without use, as most people keep gifts for a while before returning them.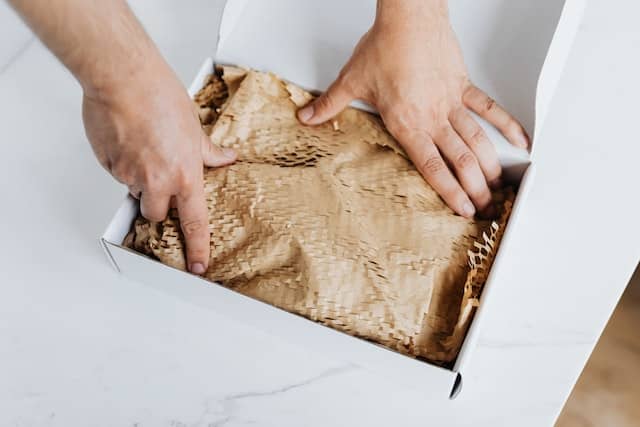 11) Customer Found Better Price
There's no better trigger for buyer remorse than finding the product they just ordered at another shop with a much lower price tag. After which, you can bet they will want the better deal.
While it may be a tough pill to swallow as a merchant, it is a legitimate reason for product return.
Solution
There's competition in every field, but letting them poach your customers is unacceptable.
You can negate this issue quickly by offering a price-matching guarantee. You'll sell your product, albeit with a lower profit.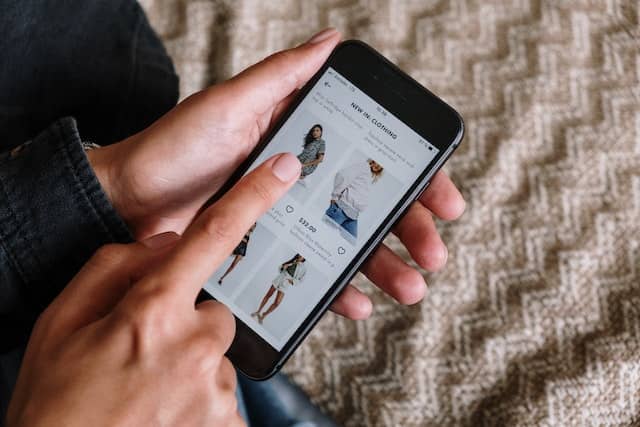 12) Bad Customer Support
Multiple products are too sophisticated for the average joe to handle. Offering top-notch customer support is necessary for helping them work through various product functions.
Many of the product's features don't work right for the customer before you guide them through the proper usage.
Lackluster or lousy customer support can quickly prevent your customer from re-approaching your store, which you want to avoid at all costs.
Solution
Product information is your ultimate power. You can ask your customer support agent to familiarize themselves with the product inside and out, so they can better deliver the required help.
Hire a support agent with a calm and cheerful temperament, as customers can get easily agitated.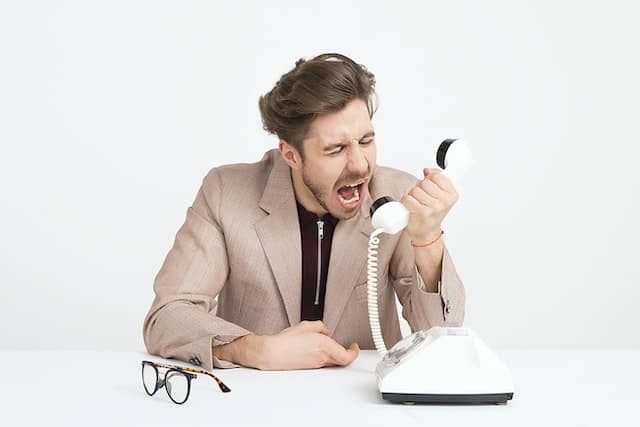 13) Bought Excessive Product Quantity
During special events, holidays and sales, customers order excessive product quantities that they don't know what to do with.
If you offer products in bulk, your customer may select the wrong box or realize later that they didn't need the quantity they ordered, and initiate a return.
Solution
Have a descriptive and easy-to-understand product page, so your customer avoids confusion when ordering.
If applicable, give examples or simple predictions to give your customer an idea of the quantity they'll need.
FAQs about Product Returns
Why Do We Need a Return Policy?
If you don't offer a return policy, customers tend to get suspicious of your authenticity and avoid buying from you when there's so much competition in the market.
A return policy makes a customer less reluctant to make a purchase and can indirectly help you increase your sales.
How Often Are Online Products Returned?
The average return rate in online shopping hovers around 20-30%, with the most common reason being sizing issues.
Who Pays for The Return Label?
Mostly, the buyer pays the return shipping fees and manages the logistics. You are only responsible if you deliver a wrong or damaged item.
If the issue is customer dissatisfaction or a change of preferences, they will be required to pay the return shipping fee.
What Products Are Most Returned?
Clothing returns contribute to approximately 30-40% of all product returns made in the global eCommerce market. Clothing is difficult for customers to purchase online due to fabric quality and size issues.
What To Do With Returned Items?
Suppose you believe your product is going out of fashion or doesn't attract customers.
In that case, you can sell them off by offering substantial online sales and discounts, which not only gets your items sold off but also brings traffic to your online store.
Donating to charity is another good option. A positive image always goes a long way to earning customer loyalty.
Final Thoughts
Returns are a part of the eCommerce world; safeguarding against these excessive requests can inspire lifelong customer loyalty and appreciation.
Even if both sides make mistakes equally, you make the policies, not the customer. These reasons for return provide clues to reduce unnecessary customer return and reimbursement requests.
You should return a purchase before the customer leaves a bad review or issues a chargeback. Lastly, if most of your return issues are caused due to product quality, then it's about time to find a reliable supplier.
NicheDropshipping can help you source premium quality products to help you minimize return requests, especially based on poor product quality.
Just give us a call and communicate your requirements and our agent will guide you!