E-commerce enablement plays a vital role in empowering sellers to grow their businesses online.
With numerous tools, strategies, and technologies available, you need to understand what e-commerce enablement entails and how it can benefit your online venture.
As you delve deeper into the world of online selling, this article will shed light on the various aspects of e-commerce enablement and share information about how you can leverage its potential for your business.
With a focus on best practices, tools and future trends, you'll gain valuable insights that will help you stay ahead of the competition in the ever-evolving e-commerce landscape.
Let's get started!
Key Takeaways
E-commerce enablement offers multiple benefits for online sellers, including improved operations and customer experiences.
Understanding potential challenges and pitfalls can help sellers make informed decisions about e-commerce enablement tools and strategies.
Adoption of emerging trends and best practices is essential for thriving in the competitive e-commerce ecosystem.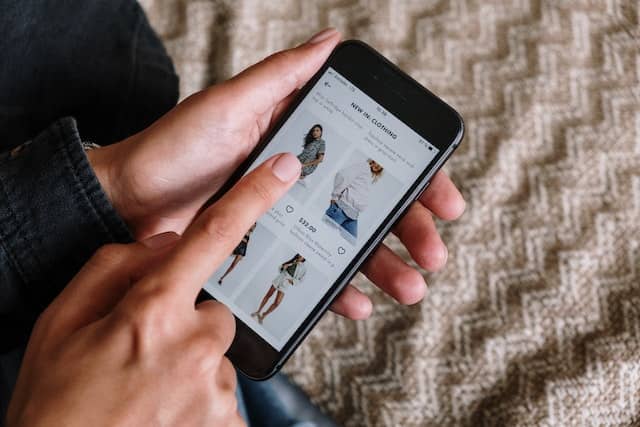 What Is E-commerce Enablement?
E-commerce enablement is the process of equipping your online store with the necessary tools, technologies, and strategies to run a successful business.
This helps you sell products or services online more efficiently and effectively.
By leveraging e-commerce enablement, you can enhance the online shopping experience for your customers, making your sales grow and your business flourish.
Unlike traditional e-commerce, which focuses mainly on creating an online platform for selling products, e-commerce enablement goes beyond that.
It involves integrating various software and tools, such as inventory management systems, digital marketing strategies, and customer service tools, to ensure maximum customer experience and security.
In a nutshell, embracing e-commerce enablement in your digital business is crucial for staying ahead in today's competitive online market.
Equipping your store with the right combination of tools and technologies will not only help you deliver a top-notch shopping experience but also drive long-term growth and success for your online store.
The Benefits of E-commerce Enablement
Implementing e-commerce enablement in your online store can bring several benefits. Here are some of them:
1. Global Reach
E-commerce enablement allows you to expand your business and reach customers from all corners of the world. This opportunity for international exposure can lead to increased sales and brand awareness.
2. 24/7 Availability
With an online store, your business is accessible to customers around the clock. This convenience can result in higher customer satisfaction and more orders at any time of day or night.
3. Reduced Operational Costs
E-commerce can help you save on overhead expenses, such as rent and utility bills, by eliminating the need for a physical storefront. This can lead to increased profit margins.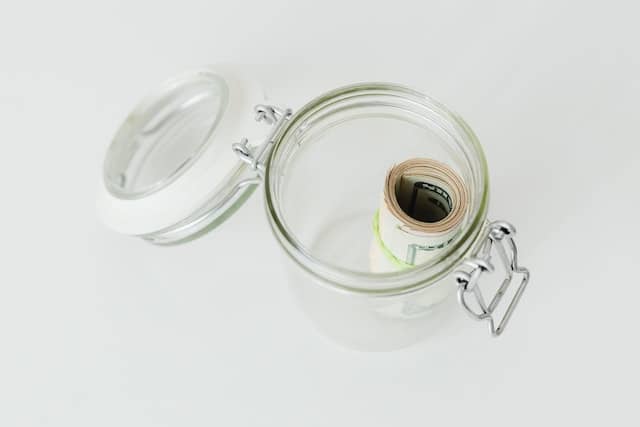 4. Targeted Marketing
E-commerce enablement allows you to gather data on your customers' browsing and purchasing habits. This information can help you create personalized marketing campaigns catering to their needs and preferences.
5. Improved Customer Insights
By tracking customer behavior, you can gain valuable insights into their preferences and interests. This can help you fine-tune your product offerings and improve the overall shopping experience.
6. Scalability
E-commerce makes it easy to grow your business by adding new products, increasing inventory, or expanding to new markets. Its flexibility allows you to adapt to changes in demand quickly.
7. Convenient Shopping Experience
Your customers can shop from the comfort of their homes, eliminating the need to travel to a physical store. This can lead to increased satisfaction and repeat business.
8. Personalization
Online stores offer opportunities for personalization, such as offering custom products or creating tailored shopping experiences based on customer preferences. This can lead to stronger customer loyalty and higher conversion rates.
9. Streamlined Inventory Management
E-commerce platforms often come with built-in tools for managing your inventory. This can help you keep track of stock levels, prevent overstocking, and reduce the risk of stockouts.
10. Faster and More Secure Transactions
E-commerce platforms offer a variety of payment options, making transactions faster and more secure for customers. This can result in increased trust and a higher likelihood that they'll make a purchase.
The Challenges and Pitfalls in E-commerce Enablement
1. Competition and Saturation
In the world of e-commerce, you'll face fierce competition from both established companies and startups.
With an ever-growing number of online retailers, it's crucial to differentiate your business and offer unique value to your customers to stand out in the saturated market.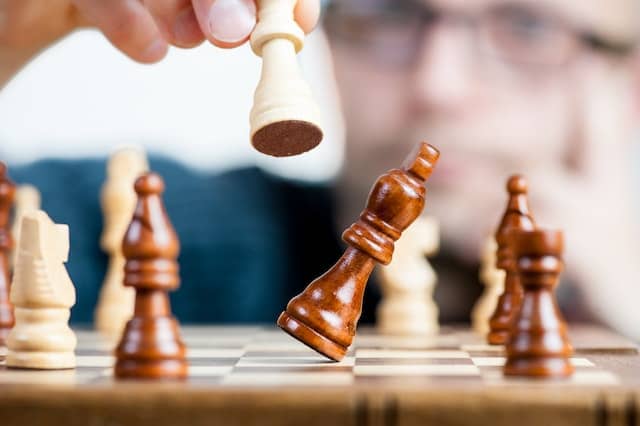 2. Security Concerns
You need to prioritize the security of your website, customer data, and transactions. Implementing reliable security measures, such as SSL certificates and secure payment gateways, helps protect your business and gain customer trust.
3. Logistics and Shipping
Efficient logistics and shipping processes are crucial for a successful e-commerce business. You must explore various shipping options, negotiate contracts with carriers, and ensure timely deliveries to maintain customer satisfaction.
4. Customer Trust and Experience
Building trust and providing a seamless customer experience are vital aspects of e-commerce enablement.
Focus on creating user-friendly web design, responsive customer support, and transparent policies to foster trust and ensure a positive shopping experience for your customers.
5. Technology and Platform Updates
Staying updated with the latest technological advancements and adopting relevant tools is essential for e-commerce success.
Regularly updating your platform, incorporating features like artificial intelligence, and utilizing data analytics can help improve customer engagement and propel your business forward.
A Comprehensive List of Tools That Enable E-commerce Operations (With Examples)
E-commerce Platforms
E-commerce platforms provide you with an all-in-one solution to build, manage, and grow your online store.
Examples:
WooCommerce (WordPress)
BigCommerce
Magento
Salesforce Commerce Cloud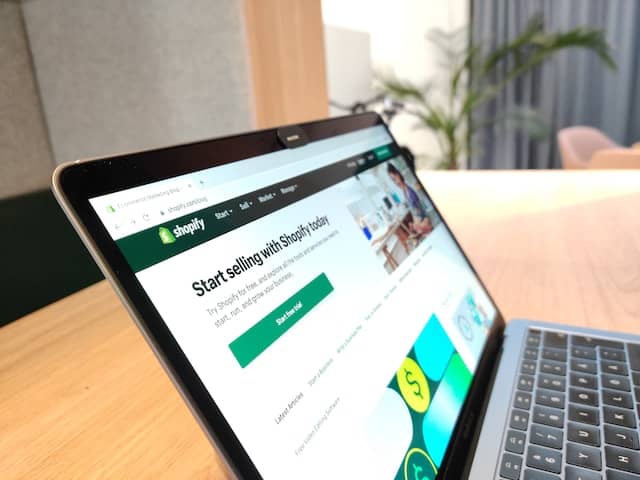 Website Builders
Website builders help you create a visually appealing online store without requiring extensive coding knowledge.
Examples:
Payment Processors
Payment processors enable you to accept payments from customers securely and efficiently.
Examples:
PayPal
Stripe
Square
Authorize.Net
Adyen
Shopping Cart Software
This software allows your customers to add products to their cart and complete their purchase.
Examples:
Shopify Cart
WooCommerce Cart
BigCommerce Cart
Inventory Management
These tools help you keep track of your stock levels and avoid overselling.
Examples:
TradeGecko
QuickBooks Commerce
Skubana
Cin7
Order Management
These systems streamline the process of receiving, processing, and shipping customer orders.
Examples:
ShipStation
ShipWorks
Orderhive
TradeGecko
Customer Relationship Management (CRM)
CRM tools help you manage and analyze customer data to improve sales and customer relationships.
Examples:
HubSpot CRM
Salesforce CRM
Zoho CRM
Email Marketing
Email marketing tools allow you to create and manage email campaigns to keep your customers informed and engaged.
Examples:
Mailchimp
Constant Contact
Klaviyo
Omnisend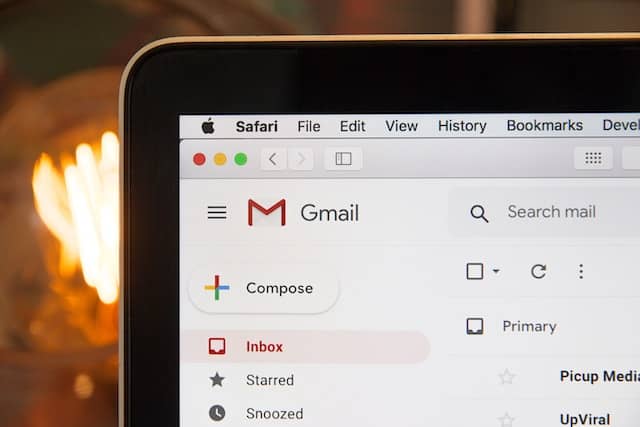 These platforms assist you in managing your social media presence and monitoring customer interactions.
Examples:
Hootsuite
Buffer
Sprout Social
Analytics and Reporting
These products provide valuable insights into your website's performance and customer behavior.
Examples:
Google Analytics
Adobe Analytics
Kissmetrics
SEO and Marketing
These tools help you optimize your store's search engine visibility and drive more organic traffic.
Examples:
Content Management
Content management systems enable you to create, organize, and publish your website content with ease.
Examples:
Customer Support and Live Chat
Customer support solutions enhance your customer service efforts by providing real-time communication and support.
Examples:
Zendesk
LiveChat
Intercom
Shipping and Logistics
These services help you manage shipping costs and delivery times for your customers.
Examples:
Security and Fraud Prevention
These tools help protect your website from potential cyber threats and fraudulent activities.
Examples:
Reviews and Reputation Management
These platforms allow you to collect, manage and showcase customer reviews to build trust with potential buyers.
Examples:
Trustpilot
Yotpo
Bazaarvoice
Multi-Channel Marketing
These services enable you to market your products across multiple channels, including email, social media, and SMS.
Examples:
ChannelAdvisor
Brightpearl
Sellbrite
Dropshipping Platforms or Order Fulfillment Systems
These systems help you automate order fulfillment by connecting your store to third-party suppliers and manufacturers.
Examples: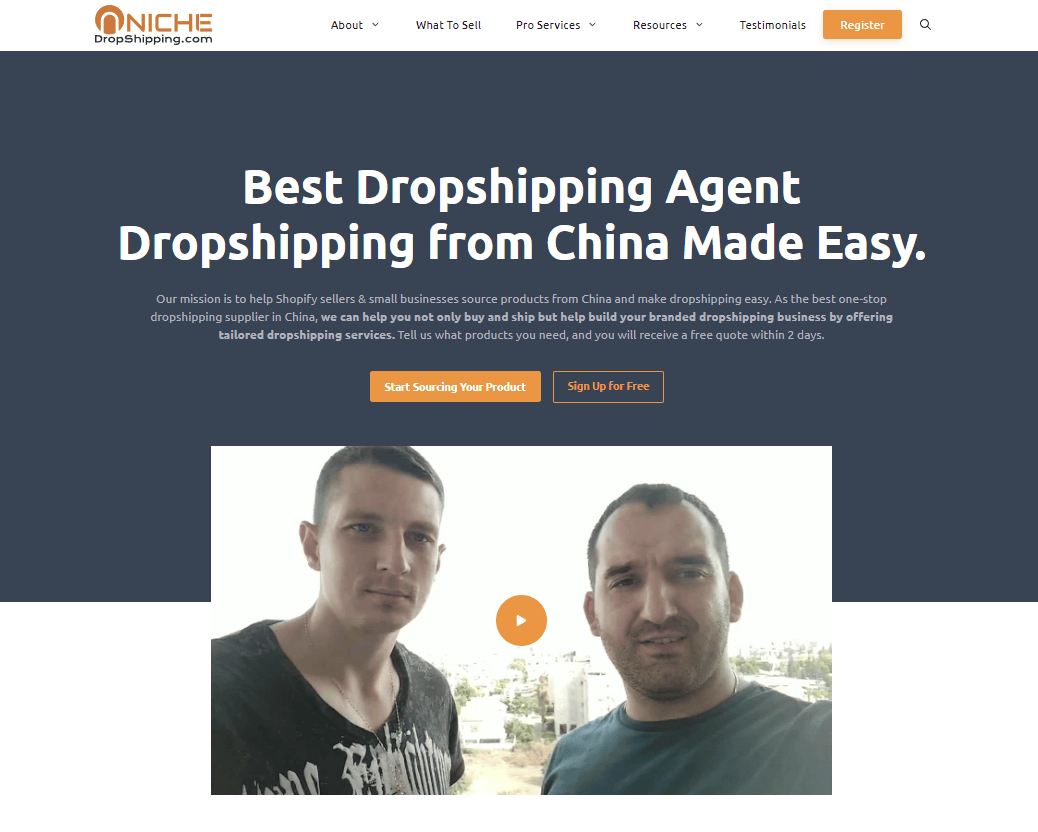 A/B Testing Tools
These tools assist in testing different variations of your website to find what works best for your customers.
Examples:
Optimizely
VWO (Visual Website Optimizer)
Mobile Commerce
These tools enable you to create and manage mobile-friendly versions of your online store for seamless shopping experiences on smartphones and tablets.
Examples:
Mobile app development tools (e.g., Android Studio, Xcode)
Mobile payment gateways (e.g., Apple Pay, Google Pay)
Best E-commerce Enablement Practices in 2023
1. Implement Mobile Optimization.
Make sure your online store is mobile-friendly, as more shoppers are using their smartphones to browse and buy products.
This means having a responsive web design that adjusts to various screen sizes and quick loading times to accommodate users on the go.
Design your online store with easy-to-use navigation menus, clear categories, and a search function, making it simple for customers to find products and information.
Good website navigation will keep users engaged and increase the chances of them completing a purchase.
3. Use High-Quality Product Imagery.
Invest in high-resolution images and videos for your product listings. Clear, visually appealing images will help customers better understand the products and make them more likely to buy.
Consider using 360-degree images or product videos for an even better customer experience.
4. Provide Detailed Product Descriptions.
Offer informative and engaging product descriptions, highlighting key features, benefits, and material details. Be accurate and specific, as it helps customers make informed purchase decisions and builds trust in your brand.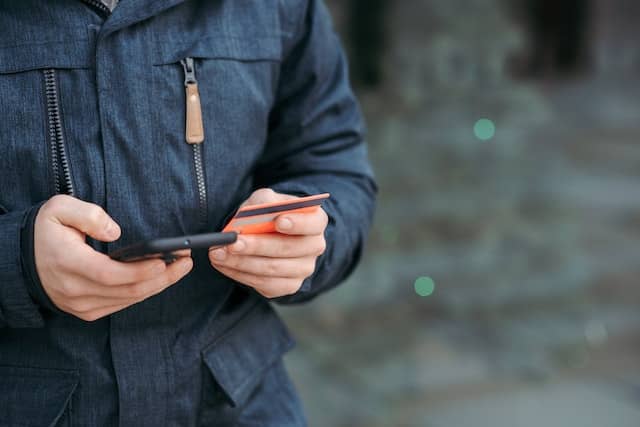 5. Offer Multiple Payment Options.
Cater to various customer preferences by providing multiple payment options, such as credit cards, digital wallets like PayPal, and even cryptocurrencies.
This will make it more convenient for customers to complete a purchase, leading to higher conversion rates.
6. Implement a Streamlined and Secure Checkout Process.
Minimize the number of steps required to complete a purchase and ensure the checkout process is quick and secure. This may include enabling guest checkouts, or offering single-page checkouts, which can help reduce cart abandonment rates.
7. Enable Customer Reviews and Ratings.
Encourage customers to share their experiences and opinions by integrating a review and rating system into your store.
This will help build trust among potential buyers and provide valuable feedback for both you and other customers. Remember to moderate reviews to maintain a positive image of your brand.
Future Trends in E-commerce Enablement
As an e-commerce seller, it's essential for you to stay informed about the latest trends in the industry. Here, we'll discuss five emerging trends that can help you stay competitive and adapt to the ever-changing e-commerce landscape.
AI-Powered Personalization
With advances in Artificial Intelligence (AI), it's becoming easier for retailers to offer personalized shopping experiences.
By analyzing customer data, AI can help tailor product recommendations, promotions, and content to individual preferences.
Embrace this trend to enhance the customer experience and increase sales conversion rates. AI-assisted upselling and cross-selling are examples of using AI-powered personalization.
Voice Commerce
Voice shopping through smart speakers like Amazon's Alexa and Google Assistant is gaining popularity.
Integrating voice commerce technology into your e-commerce platform can provide a convenient and hands-free shopping experience for your customers. Stay ahead of the curve by adapting to this growing trend.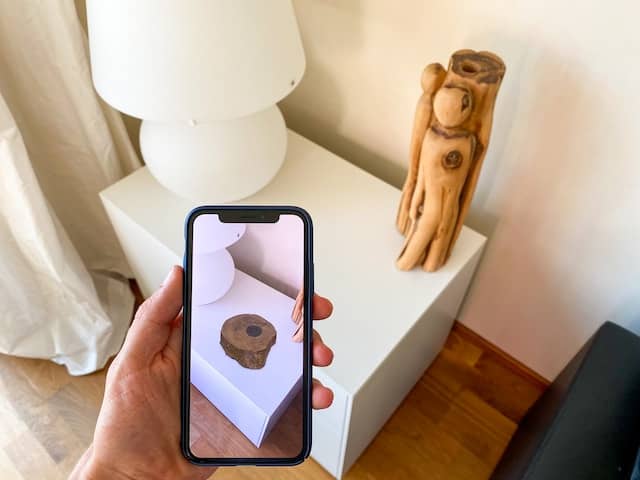 Augmented Reality (AR) and Virtual Reality (VR)
AR and VR technologies are revolutionizing the way customers interact with products online. These tools enable shoppers to visualize products in their environment, try on clothes virtually, and even explore stores in 3D.
By incorporating AR and VR into your e-commerce website or app, you can offer a more immersive and engaging shopping experience.
Blockchain for Security
As online transactions become more complex, securing your customer's information is paramount. Blockchain technology offers a secure and transparent way for customers to make payments and share their data.
By leveraging blockchain, you can enhance security and build customer trust.
Data Privacy and Compliance
With an increasing focus on data privacy and protection, it's crucial for e-commerce businesses to adhere to strict regulations and guidelines.
Be sure to comply with data privacy policies like GDPR (General Data Protection Regulation) and CCPA (California Consumer Privacy Act) and adopt best practices for data management.
This will ensure the safety of your customer's information and maintain your reputation as a trustworthy seller.
Frequently Asked Questions
How Do E-commerce Platforms Support Sellers?
E-commerce platforms help sellers by providing them with a digital space to showcase and sell their products.
They offer tools and integrations for managing inventory, tracking orders, and handling payments.
These platforms also provide options for customizing the look and feel of your online store, making it easy for you to create a professional and attractive presence on the web.
As a seller, you can take advantage of the various features and functions of an e-commerce platform to enhance your customers' shopping experience and facilitate smooth transactions.
What Are Some Essential Features of a Successful E-commerce Website?
A successful e-commerce website should have a responsive design, easy navigation, and a user-friendly interface.
Additionally, it should include secure payment methods, clear product descriptions with high-quality images, and trustworthy customer reviews.
Streamlined checkout processes and fast loading times also contribute to a better customer experience.
Offering personalized recommendations, discounts, and promotions can further encourage sales and customer loyalty.
What Factors Should Be Considered When Choosing an E-commerce Solution?
When choosing an e-commerce solution, consider factors such as pricing, scalability, ease of use, and available integrations with other systems or tools you may be using.
Also, keep in mind the level of support provided by the platform, as well as any limitations or restrictions it may impose on your online store.
You should assess your specific business needs and budget before selecting an e-commerce platform that aligns with your goals.
How Can E-commerce Security Be Improved?
Improving e-commerce security involves safeguarding your online store from potential threats and vulnerabilities.
Start by ensuring your platform has up-to-date security features, such as SSL encryption and strong password protection.
Regularly monitor and update your software, and be alert for any suspicious activity.
Implement a secure payment gateway, and consider using multi-factor authentication to further protect your customer's information.
Finally, educate your staff about cybersecurity best practices, and develop a comprehensive security plan to minimize risks and safeguard your online business.
Get Started with NicheDropshipping
E-commerce enablement is crucial for your success in today's competitive online landscape. It provides you with the tools, strategies, and resources needed to improve your online store's performance and gain an edge over your competitors.
By implementing the e-commerce enablement strategies discussed here, you'll be well on your way to optimizing your online business and achieving an even higher level of success.
One way to begin taking advantage of e-commerce enablement is to explore NicheDropshipping, which offers a wide range of services to boost your store's efficiency.
Working with us allows you to focus on marketing and customer service while your supplier handles product sourcing, inventory, and shipping.
Don't hesitate to take advantage of these opportunities. Request a free sourcing quote from us at NicheDropshipping to experience our comprehensive order fulfillment system and elevate your e-commerce game.