eCommerce businesses, can be of several types, including wholesale, private label, or dropshipping.
When a business person starts an online store, they must first compare all types of online businesses to decide clearly which type is more profitable and convenient for them. 
This is the basic knowledge any store owner must have since each type of eCommerce store has unique ways of operating and boosting sales.
However, today, we would be talking about dropshipping only. We will try to answer questions like what is dropshipping? Why is it better? How can dropshipping be financially valuable, and what are the top 10 ways to make your first sale through dropshipping?
Let's get started, shall we?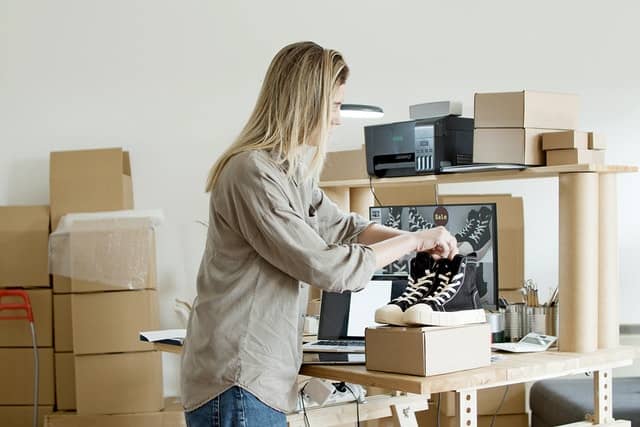 What Is Dropshipping?
Picture this: you're sitting at home, thinking of a way to start your own business. But the only thing that's holding you back is that you don't have enough capital.
Literally, you want to start your own business without investment. An idea then pops up in your mind and you decide to become a "middleman" in buying and selling. So what you do is that you search for a merchant who can sell a product to you at a cheap price.
For example, you search for headphones, and you find out that merchant XYZ is selling them for only $30. You purchase those headphones and sell them through an online platform like Etsy at $50; the $20 profit would be your earning from this transaction then.
Most of the time, in dropshipping, you do not sell a particular product. In fact, what you sell entirely depends on what the customer wants from you.
If he selects an adapter from your online shop, your search will begin right then. You will repeat the same process as mentioned above i.e. search for a cheaper product, and sell it for a higher price without necessarily holding physical inventory.
This is called dropshipping.
Is Dropshipping Better? How Valuable Is It?
Dropshipping is certainly a valuable business since it does not necessarily require a huge investment and a physical inventory.
Sometimes, the only investment you need is the initial cost of the product that you wish to buy and sell. Plus, your product supplier will fulfill the orders of your customers on your behalf.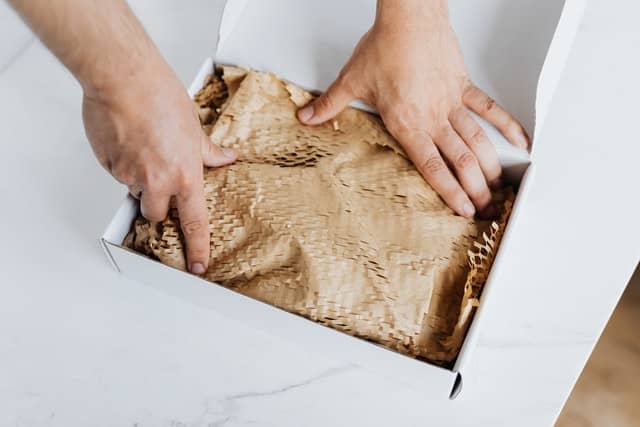 In terms of profit generation, private label comes first, dropshipping second, and wholesale in the last spot.
However, the amount of profit you can rake in from dropshipping heavily depends on how strong your eCommerce online presence is, such as Etsy advertising, etc.
10 Ways to Get Your First Sale
Think as a buyer.
If you hit the gym frequently and decide you're going to need protein powder, you will most likely search for this product online and look at different stores.
Out of 10 stores, you purchase your product from only one. Why do you think you purchased your protein powder from that particular store?
Here are some possible reasons:
The store is popular online.
They offer free-of-cost consultation with a nutritionist.
They are certified.
Their products seem original and safe.
They have good consumer reviews.
Their store is attractive (with good design and high-quality product images).
They offer a 7-day return.
A store owner must think from a buyer's perspective when setting up his online store. However, for relatively new stores, here are a few methods to get your first sale.
1. Offer First Purchase Discounts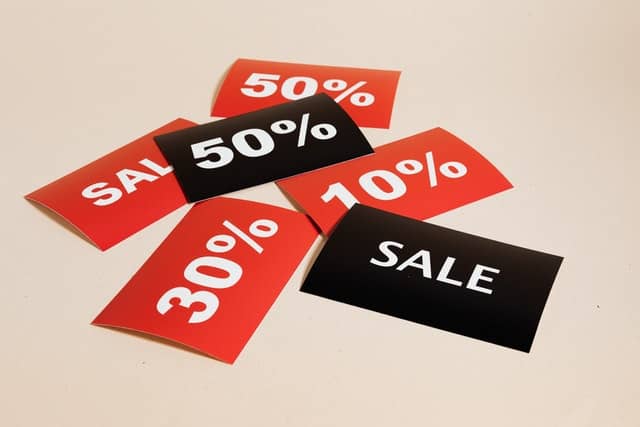 When you officially start selling online, try offering first purchase discounts. People think it's safe to order at a low price and will most likely buy from you.
If you provide your customers with good quality products, your store will receive fantastic reviews from them. The first few reviews are always important as they build your store's credibility.
What could be a better way to get more customers than a platform with thousands of engaging buyers?
Establishing social media presence is one of the best ways to secure customers. Start with a memorable name for your page and post some attractive product images with descriptive texts.
Run paid advertisements across all social media channels to get more followers. This will not only grow your social media profile but will also enable you to rank among the top sellers.
People tend to prefer watching and trusting social media influencers. Those who already have a lot of followers on their page can also help you gain a lot of customers. Sponsorship and collaboration are what social media influencers are looking for.
It is a way for them to earn as well. For example, if you are promoting the best shirts for sublimation, you can ask a social media influencer to wear a shirt and talk about it in his content. This can help drive more traffic to your online store.
4. Start a Blog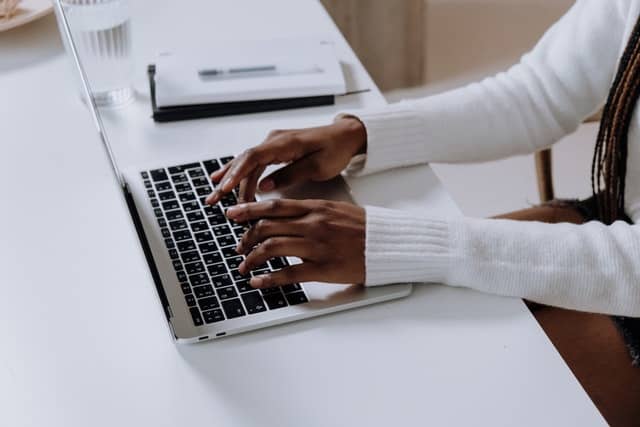 Create a website and write blogs about your work and its value to your customers. Your visitors are always curious to know if your product is worth the expense.
It is your job to convince your customers that you sell only the best quality products and why they should buy them.
For a start, try writing on platforms where you can quickly get more readers, such as Quora or Medium.
Next, create a solid content plan for your online store marketing strategy. For example, if you are selling custom shoes, you can write articles about topics revolving around this product.
If you plan to build and launch your own website, don't forget to perform good SEO.
Unfortunately, a product with no reviews does not get any sales. This is because people tend to trust the ones who bought your products more than you (the seller).
So, if you launch a product online, share it with your family and friends and ask them to place an order, try out the product and leave an honest review.
Once you have 2-3 reviews, you will earn the customers' trust, leading to your first organic sale within a few days.
6. Write Catchy Descriptions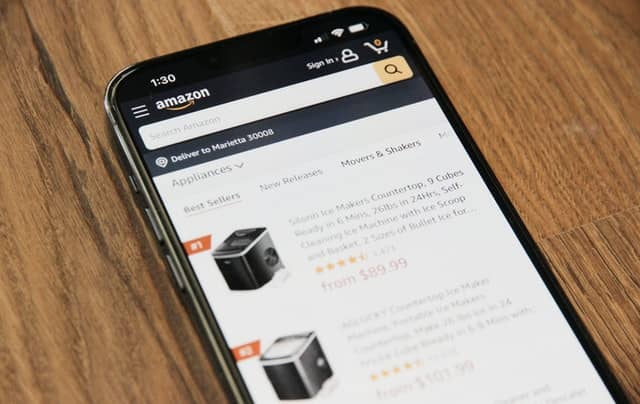 People nowadays read product descriptions carefully.
Instead of writing simple and dull descriptions like:
"Leather jacket for sale. Made with original leather, contains fur, is best for winters, and is sewn perfectly",
you can write a catchy description like:
"Wonder how fabulous you would look with a polished genuine leather jacket on you. Sewn carefully to give it a solid strength, this leather jacket provides the warmth you need in winters, along with a dashing look"
Descriptions like this are a great way of getting more customers.
7. Set Up Multiple Marketplaces
Don't go for Amazon only. Instead, start your online store on multiple platforms like Shopify, Etsy, or even create your own website. Having multiple shops means reaching more potential customers.
The best strategy is to make yourself known and expand your network as much as you can.
8. Launch a YouTube Channel
The newer generation is tech savvy and in love with YouTube. If you think you are selling relevant products, opening a YouTube channel definitely helps.
All you have to do is to review the products, share your experience with your customers, and invite them to buy the products from your store. Also, keep up with the latest trends so you can provide more relevant content.
Make your videos entertaining and people will stick with you for a long time. If the viewers find them dull and boring, you will stop growing. Interestingly, you could also earn when your videos start monetizing on YouTube.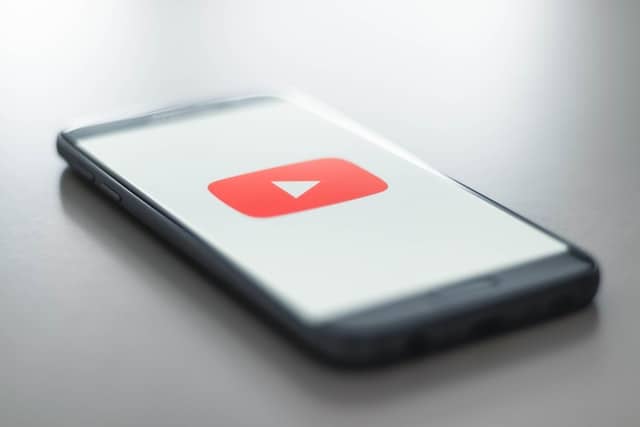 9. Build Trust
Never sell fake or poor-quality products. They may sell during the first month, but eventually, poor reviews and customer dissatisfaction will catch up, costing you to shut down your store forever.
It's a game of trust and you have to win it by posting good content and selling authentic products only.
10. Buy and Sell Groups
Facebook has a lot of buying and selling groups. What's more, Facebook has a marketplace where you can list your product and people can order it under agreeable terms.
Buying and Selling groups contain thousands of members and when you start posting your products every day in those groups, there's a high chance of landing your first sale.
Final Thoughts
While it only takes a few clicks for your customers to place an order from your store, it might take days or even weeks before you can actually make your first sale. And that's normal.
Do not rush things. Take note of the tips we have shared above or bookmark this post so you can refer to it anytime. Consistently apply them and you will get your first sale in no time!
But honestly, starting a business from scratch doesn't need to be difficult. This is where we come in.
We, at NicheDropshipping, offer a one-stop dropshipping solution so you can focus more on marketing your store. We can source your products, store them, and fulfill the orders of your customers through convenient shipping options.
Ready to launch your own dropshipping store? Give us a call to get started.