Instagram is one of the most popular social media platforms for marketing and brand development.
And contrary to what most people think, you do not have to spend thousands of dollars on running ad campaigns to increase your reach.
You'd be surprised to see how big of a difference catchy Instagram captions can make.
If done right, with a single line, you can provide more context to a photo, excite your audience, or even add an air of mystery – the possibilities are endless.
This is why we've compiled a comprehensive list of Instagram captions to help you take your social media management game to the next level.
So let's dive straight into it!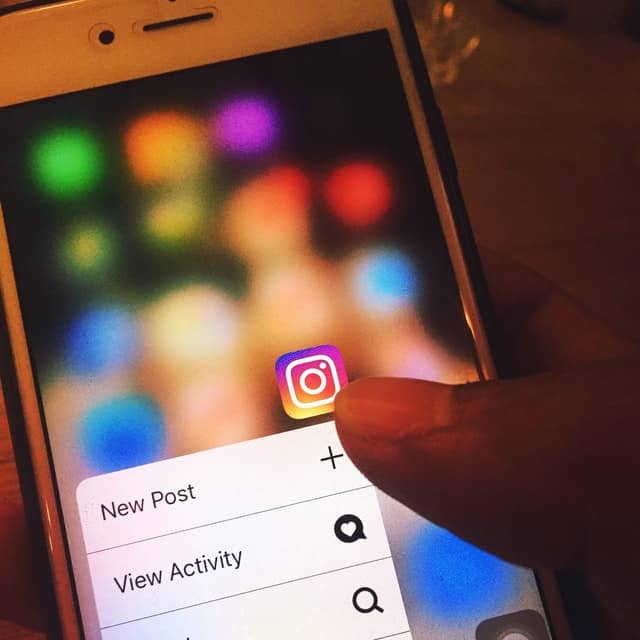 Get the best bang for your buck!
Pay for the quality that you deserve.
Why take any chances when you don't have to?
(Company name) – Combining quality with affordability.
Life isn't perfect, but your outfit can be.
Shoot for the moon and pay for nothing less than a star.
We bring variety to your fingertips.
(Company name) is the name of quality. Never settle for anything less than you deserve.
Let us deliver quality at your doorstep.
We'll let our hassle-free refund policies do the speaking.
Only pay for what's best for you.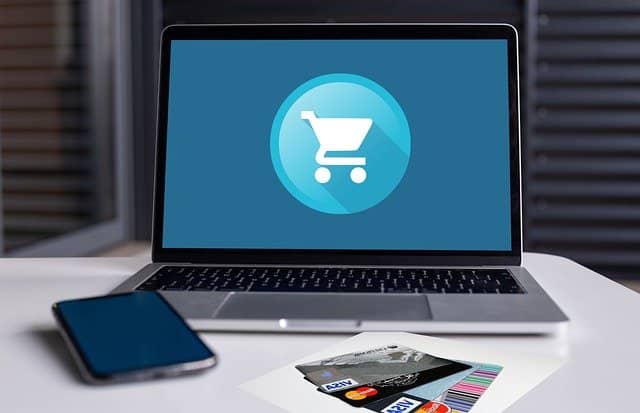 Follow to know more about the days I live.
Don't miss a glimpse of what's yet to come.
Click the follow button because this is where I spill the beans.
Your support is all that we need.
Follow to know more about how the story unfolds.
Let us take you through the journey.
Follow for new updates every day.
Your support means the world to us.
Striving to become your ultimate source of knowledge.
Follow to get your daily dose of (laughter/motivation/joy)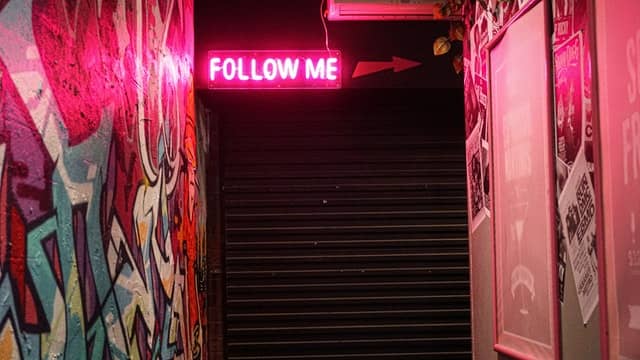 Tag your coolest friend.
Tag someone you can't live without.
Tag someone you love.
Tag someone who's treating you KFC.
Tag your newest friend.
Tag someone you like the most.
Tag your oldest friend.
Tag someone you know for more than 7 years.
Tag your best friend.
Tag someone you're happy to see every day.
Tag someone who has a big heart.
Tag someone who you like to hang out with.
Tag someone with really pretty eyes.
Tag someone who always cheers you up.
Tag someone you talk to every day.
Tag someone you miss.
Tag someone you think is gorgeous.
Tag someone you want to spend your life with.
Tag someone you will never forget.
Tag someone who means a lot to you.
Tag the smartest person you know.
Tag the strongest women you know.
Tag the most helpful person you know.
Tag someone you can tell anything to.
Tag someone who knows your deepest secrets.
Tag someone who makes you laugh till you hurt.
Tag someone who has the prettiest smile.
Tag someone who has the prettiest eyes.
Tag someone who has the prettiest hair.
Tag someone who motivates you.
Tag someone you look up to.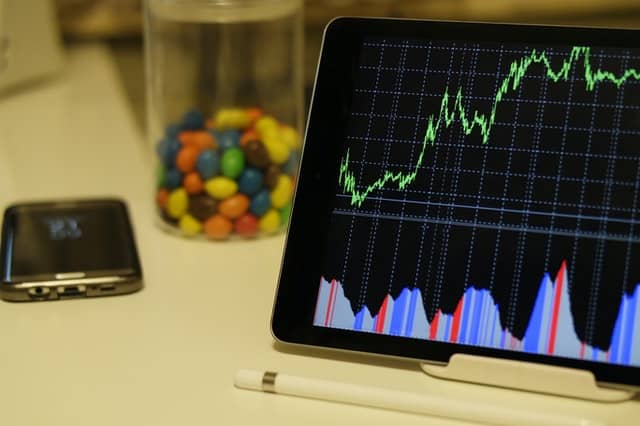 Feeling cute might delete later.
Be yourself, there's no one better.
Change the world with your smile.
Smile, because that's the greatest gift you could give to someone.
Never underestimate the power of a warm smile.
Self-love is the best love.
Smiling is the most contagious thing in the world.
I, me and myself.
But first, let me take a selfie.
I woke up like this
I was born to conquer.
Thankful for everything.
Life is good.
Blessed to be alive.
Couldn't be happier!
Listen to everyone but do only what your heart says.
Why chase you when I'm the catch?
Turning dreams into a reality.
I was born to take the initiative.
Only a few turn ideas into reality.
It's not a phase, mom.
Let your success do the speaking.
Less perfection, more authenticity.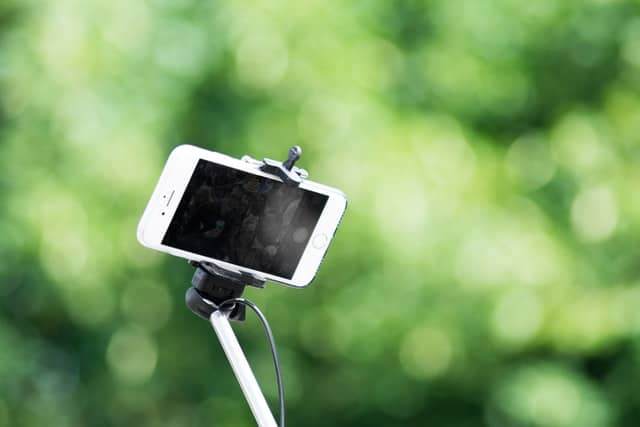 "The possibility of a dream coming true is what makes life interesting" – Paulo Coelho.
Instead of letting an opportunity slip by, grab it by the throat.
Even if the voices in your head aren't real, their ideas might just be what you need to turn your life around.
Don't let your failures define you.
If you never fail, you'll never learn.
Keep your head high no matter how life treats you.
If you're going through hell, keep going.
After every storm comes a rainbow.
The only thing coming between you and success is your mindset.
Empty pockets can't hold you back, but an empty head and heart can.
Learn to remain calm in stressful times and see how you spin the world at your fingertips.
Fake it till you make it.
Don't regret what's gone and don't worry about what's yet to come. Only focus on today to shape your tomorrow.
Work today so you can live your dream life tomorrow.
You only lose when you give up.
Move forward, even if it's one step at a time.
When you feel like you're pushed against a corner, clench your fists and remember for what cause you were fighting to begin with.
The only mistake you can make from failing is to learn nothing from it.
Failures are a part of success.
Gold medals are the pinnacle of success. It's your failures that you will mostly talk about in your future TEDTalk.
Would you rather live a life of mediocrity, or work towards the future you always dreamed of?
The magnitude of a problem depends on how you react to it.
No matter how small, every step brings you an inch closer to your goals.
There's a struggle story before every success story.
The only thing that makes things look impossible is your mindset.
Failure is the key to success.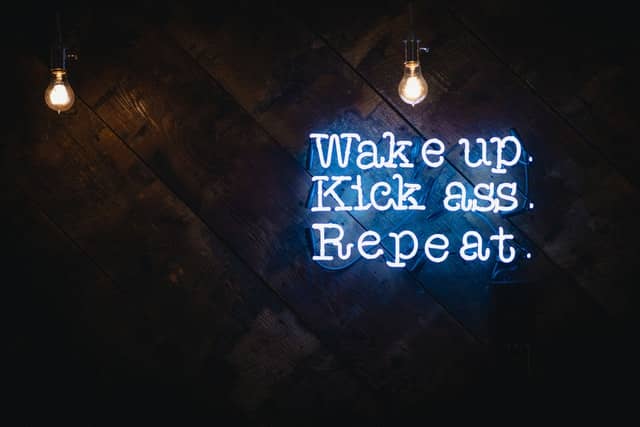 Pursue your passion so you don't have to work a day in your life.
The road towards success wasn't easy, but it was worth it.
The hustle paid off.
Hard work pays off.
The impossible is now possible.
Perseverance is the key to success.
The risks and all the sleepless nights – they were well worth it.
Hard work can indeed turn dreams into a reality.
Overcome the negativity so you can enjoy success.
Behind every successful woman is herself.
Who says nothing is impossible? I do nothing every day.
The human body has more than 100 billion nerves. Yet, some people have the ability to irritate them all.
I always think outside the box – because I don't know where the box is, to begin with.
You either go big or you go home – I prefer the latter because I love taking naps.
I never make the same mistake twice. Instead, I make it 4-5 times, just to be sure.
There's no "we" in a burger.
I wish I could get 52 weeks of vacation.
My pizza was there for me when you weren't.
New phone who dis?
Not sure if she's born with it or it's an Instagram filter.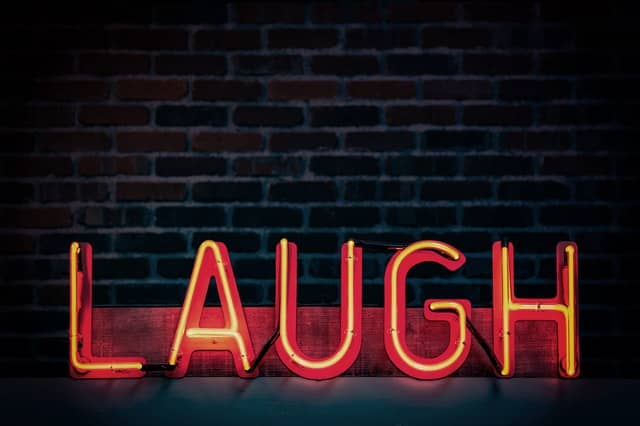 Instagram captions are used to add context to your photos and video ads. If you're hosting an event, you can include a caption to add more details like the date, time, venue, how to participate or any other aspect you'd like to highlight.
People use Instagram captions for multiple reasons. Some use them to tell a story, while for others, captions are a way of self-expression.
Similarly, Instagram captions can also make a major difference in the marketing efforts of a business. Including captions can increase user engagement and reach on their posts.
No matter how great of a job you've done with the photos and videos on your Instagram business page, they're only one half of the equation. Instagram captions can add more context to your posts and compel more people to learn more about your brand.
It's highly advisable to put captions on your Instagram posts – especially if you're running a business account. Catchy captions can increase the engagement on your post and that as a result, can help you grow your business.
Instagram photos with captions are likely to get more likes. The reason for that is captions provide more context to photos. And at the same time, they can also be used to add an element of story-telling to your posts.
If you can craft captions that the audience can relate with, then Instagram captions can indeed help you amass more followers. Just make sure to keep your captions short and relevant.
Writing killer captions comes under the domain of social media management – which isn't an easy skill to master.
Yet, whenever you're crafting captions for your eCommerce store, follow these 5 steps to attract the audience:
Step 1: Define your Audience
The first step to write captions that sell is to define your audience. You need to word your captions according to the age, gender and even the geographical location of your prospects.
After that think of a caption that is in line with your product, as well as the people you're trying to target.
Step 2: Identify your Strengths
What makes your brand and your product stand out? Why should people buy from you instead of hundreds or even thousands of stores out there?
Do you offer free shipping? Are your rates exceptionally low, or do you have hassle-free refund policies? Identify your strengths and don't forget to highlight them while writing a caption.
Step 3: Target the Pain Points
Similar to your strengths, writing salesy one-liners is all about hitting the pain points of the audience. Write captions that your audience can relate to.
To gain more perspective on this, you can study your competition. Highlight what they're lacking and what you're bringing to the table through your captions.
Step 4: Write like a Human
While writing Instagram captions, your main goal should be to connect with your audience. And that can only be done if you write as you speak. Be real and natural and most importantly, sound like a human, not a robot.
Throwing in a few emojis and exclamation marks may also be a good idea. But keep in mind – moderation is the key.
Step 5: Call to Action
Lastly, if your captions are intended to get you more sales, then a call to action is of utmost importance.
It provides a clear direction to the user that you understand their problem, and what they should do next to resolve it.
Final Thoughts
Writing Instagram captions can be a bit tricky, but if done right, they alone can help you amass thousands of followers.
And for those who're trying to run an eCommerce business, like dropshipping, well-thought-out captions can significantly boost your sales.
But there's another thing that holds more importance for the success of a dropshipping store: Product quality. And for that, you need to find reliable suppliers.
But this is where NicheDropshipping comes in. All you have to do is let us know what you're looking for, and our agents will help you source it.
So contact us today to learn more about how we can help you!