In a recent article, we discussed whether Taobao ships to the US or not, and some other aspects of sourcing from Taobao.
However, the Taobao website is in Chinese, which makes searching by keywords a hassle for users who don't understand the language.
Today, we will simplify browsing products on Taobao using the Taobao image search feature.
We'll discuss how the feature works, and share some tips on using it efficiently to find your desired products.
So let's get right into it!
What Is Taobao Image Search?
As the name suggests, Taobao image search allows you to browse and find products by images instead of words.
First, you upload an image of a product, then Taobao scans it and displays products similar to the image.
Foreigners heavily rely on Taobao's image search feature because the platform does not support the English language.
Unfortunately, Taobao hasn't made things easier for international users, but the image search somewhat compensates for it.
How Does Taobao Image Search Work?
Taobao's image search comes from Alibaba, which is primarily why it's a reliable and powerful tool.
The feature scans the image, runs the product through Taobao's listings, and extracts the closest matches to your image.
Considering Taobao's massive database with over 1+ billion products, the feature's ability to display accurate results within seconds is impressive.
Alibaba has incorporated visual AI tech into the image search tool to intricately examine your product's features and find the closest match to it.
You also get to crop and choose parts of an image if your image has multiple products in it.
The results are precise and shown quickly, making the feature a great way to search when you can't find the right words.
How to Use Taobao Image Search?
Taobao's image search was disabled in 2022 but is now back on the website.
However, if you don't see it, you might need to find your way around by refreshing the page a few times or changing your location to Chinese Mainland.
Secondly, remember to use Taobao on Google Chrome, because Chrome lets you translate entire web pages into English.
Now, before we proceed with using the tool, the first thing needed is the image of the product you're finding.
Note that the better image you have of the product, the better results you'll get, and vice versa.
If you don't have the picture, find your product's image on Google images or click one yourself if you own the product.
Taobao's image search only accepts PNG images. So, if your picture is in a format other than PNG, better to convert it beforehand.
Once your picture is ready, the next step is to head to Taobao.
1) Taobao Image Search on PC
Open Taobao's website and click on the camera button in the search bar.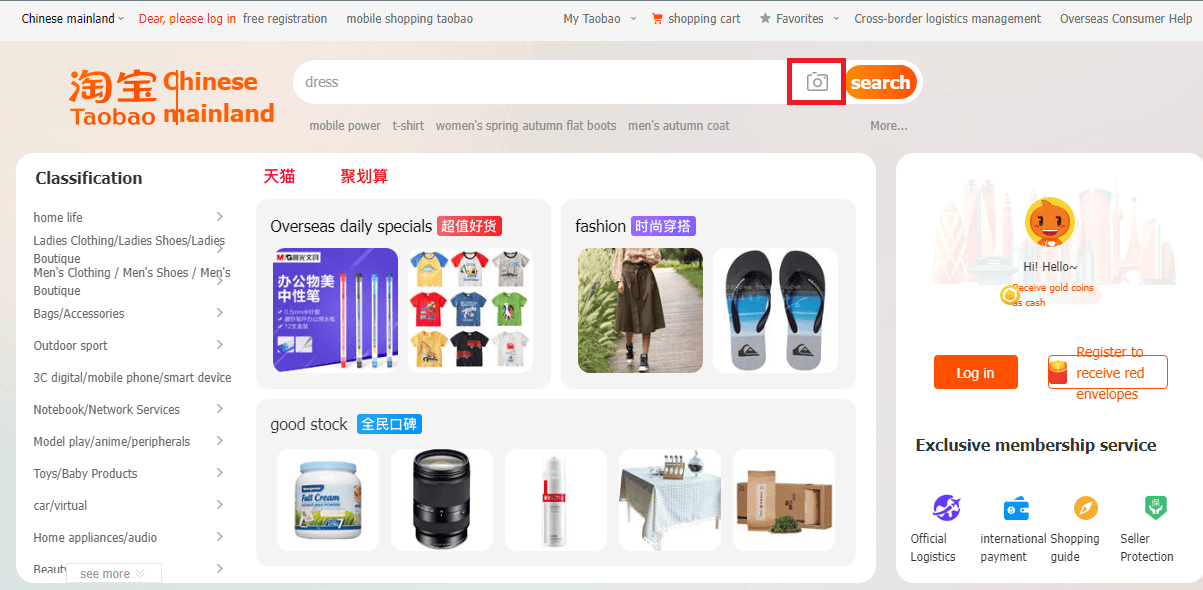 Choose the product image and hit enter. You can choose up to six images at once.
Taobao will now show you the closest products to your image. The filters allow you to sort products according to price range.
You can also select a particular part of your product's image by choosing a cropped version of it.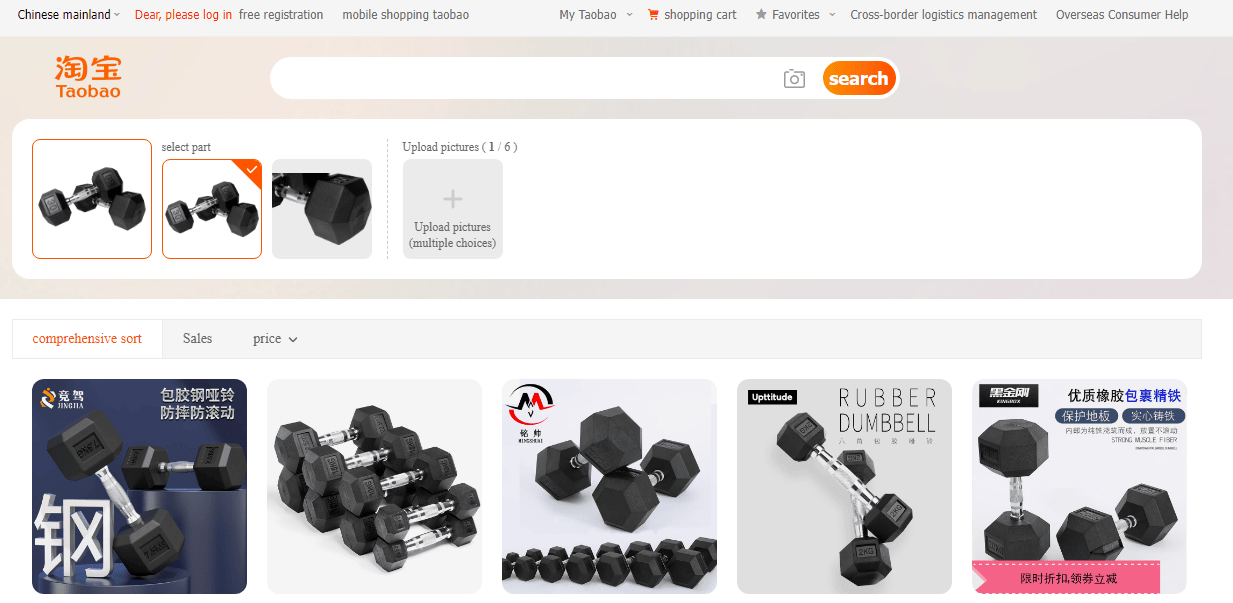 2) Taobao Image Search by Extension
Another way of using Taobao's image search is through this Chrome extension.
This extension lets you search by image on several e-commerce marketplaces such as Taobao, AliExpress, Alibaba, and more.
Once you add it to Chrome, simply right-click on a product image displayed on a webpage and click on "Search by image on Taobao".
Although not as good as Taobao's official image search feature, it comes in handy when you're searching products on multiple marketplaces and comparing them.

3) Taobao Image Search on Smartphone
You can also use Taobao's image search feature on your smartphone, though it requires installing the Taobao app.
Much like the website, Taobao's app is also in Chinese. However, the search bar is right at the front, so using it shouldn't be an issue.
Tap on the camera icon and allow Taobao's app to take and access photos on your phone.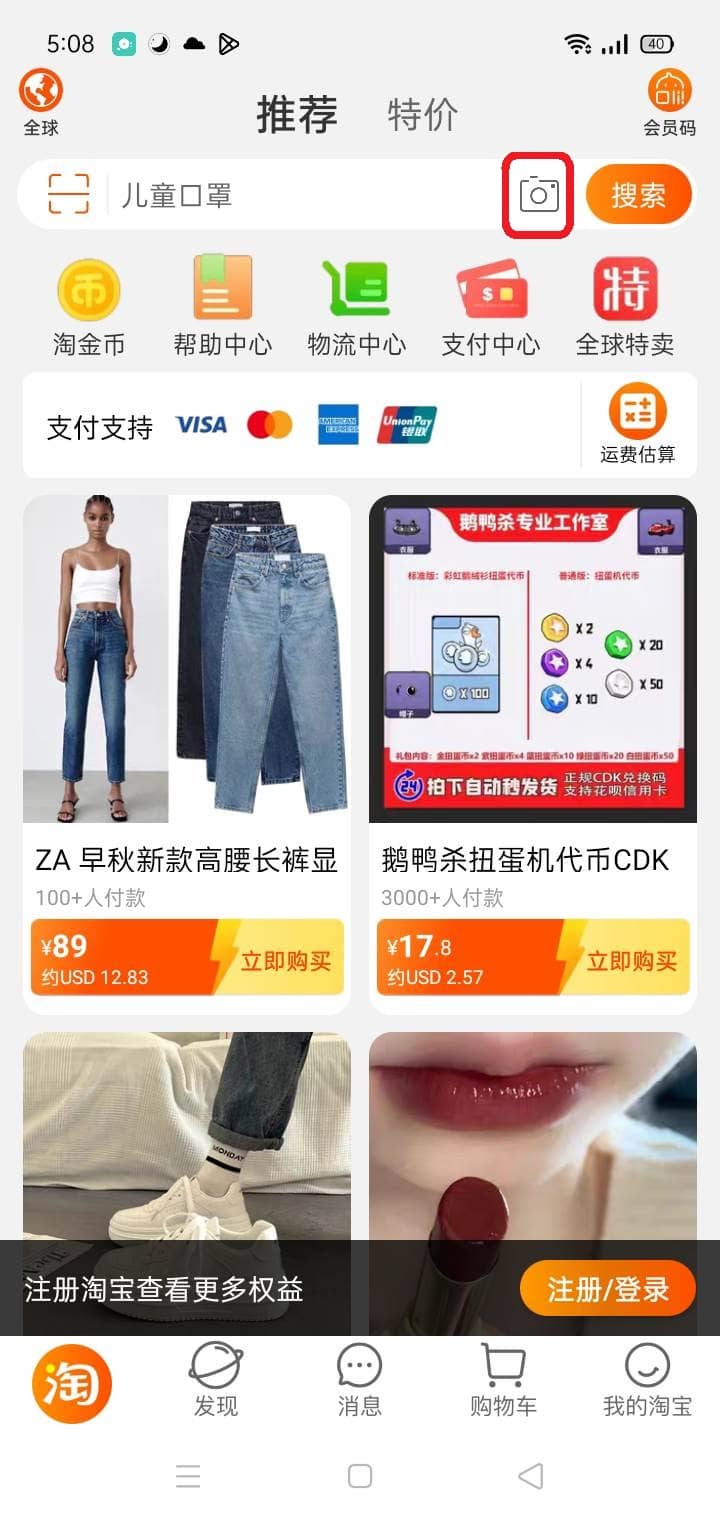 Once you allow access, capture the photo of your product or import it from your gallery by tapping the image icon.
After choosing the product photo, wait until Taobao's app automatically detects the product and displays similar listings.
Now you're ready to browse Taobao's product results and choose the listing that matches your preference.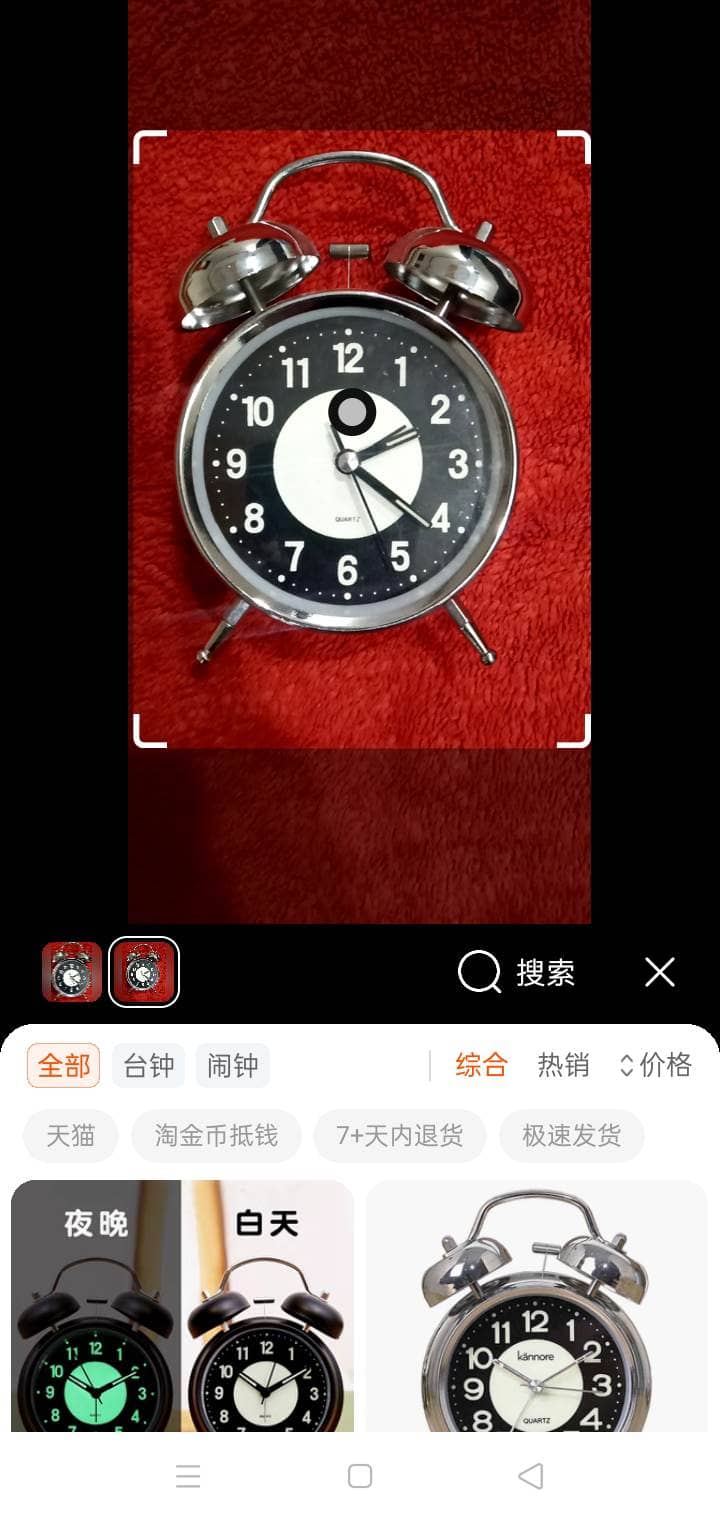 The Pros of Taobao Image Search
Let's now talk about the advantages of Taobao's image search feature and the convenience it offers to its users:
Helps Find the Right Product
Taobao has a whopping 1+ billion products. It's almost like an ocean of products and you have to find the right one from it!
Using keywords to find a particular product can be time-consuming and may require a lot of trial and error.
Using Taobao's image search helps you narrow down your options and lets you find the right product without testing numerous keywords.
Ideal for Foreigners
Taobao is yet to unveil an official English mode for international users. Until then, they'll have to either rely on Google translate or image search for finding products.
It's difficult to find products by keywords already. And Google translate makes it even more challenging because it's not always reliable.
So, the only option left for foreigners is to use Taobao's image search feature.
Displays Accurate Results
Taobao is owned by Alibaba and it hosts an advanced search engine powered by AI.
Therefore, it wouldn't be unfair to say Taobao's search results are accurate 98% of the time.
Since the platform has almost every product you can think of, Taobao not being able to find your product might be an issue from your side.
The Cons of Taobao Image Search
Despite its usefulness, Taobao image search also has a couple of drawbacks:
Not Always the Exact Product
Even Taobao's powerful search tool can miss sometimes if you do not have a high-quality product image.
The image search will be unable to recognize the product due to a lack of pixels in the quality.
As a result, the listings shown might be of slightly different variations.
Doesn't Work on Phone Browser
Unfortunately, Taobao's image search does not work on the phone browser.
If you want to use the feature, then you must download its Android or iOS app.
FAQs about Taobao Image Search
What Is the Best Way to Search for Items on Taobao?
Using the image search feature is the best way to search for products on Taobao.
It's a better option as compared to searching by terms and keywords because it takes less time and effort.
Taobao's results are also accurate, making the image search feature the best method of finding products on Taobao.
How Can I Use Taobao without Knowing Chinese?
By using Google Chrome's page translation feature, you can easily convert the entire Taobao website into English.
However, Chrome uses Google Translate for this purpose, which does not always offer the exact correct translations.
Regardless, it's still the best and only way of using Taobao without knowing Chinese.
Why Won't Taobao's Image Search Detect My Image?
Taobao's image search won't process or detect your image because you've probably chosen the wrong format.
The image search only detects images in PNG format. However, this restriction only applies to PC, not to Taobao's smartphone application.
Final Thoughts
It's honestly disappointing that Taobao still doesn't have an official English version.
But fortunately, the image search feature does make the life of people who can't understand Chinese much easier.
The feature is easy-to-use and only complicates things if you don't upload a high-quality image.
So we hope this guide was enough to help you find the right products on Taobao.
But if you're still struggling with finding and sourcing your desired products, then NicheDropshipping always has your back.
You just have to submit a sourcing request and our dedicated agents will take the stress off your shoulders!