Artificial Intelligence has revolutionized the eCommerce industry, transforming how we shop and do business.
In our recent article, we explored the importance of AI in eCommerce and highlighted its impact on the industry.
Today, we'll cover some of the top AI tools for eCommerce that can help you streamline your business.
That includes getting the assistance of chatbots to improve customer experience, dynamic price optimizations, and more.
So without further ado, let's dive straight into it!
1) ChatGPT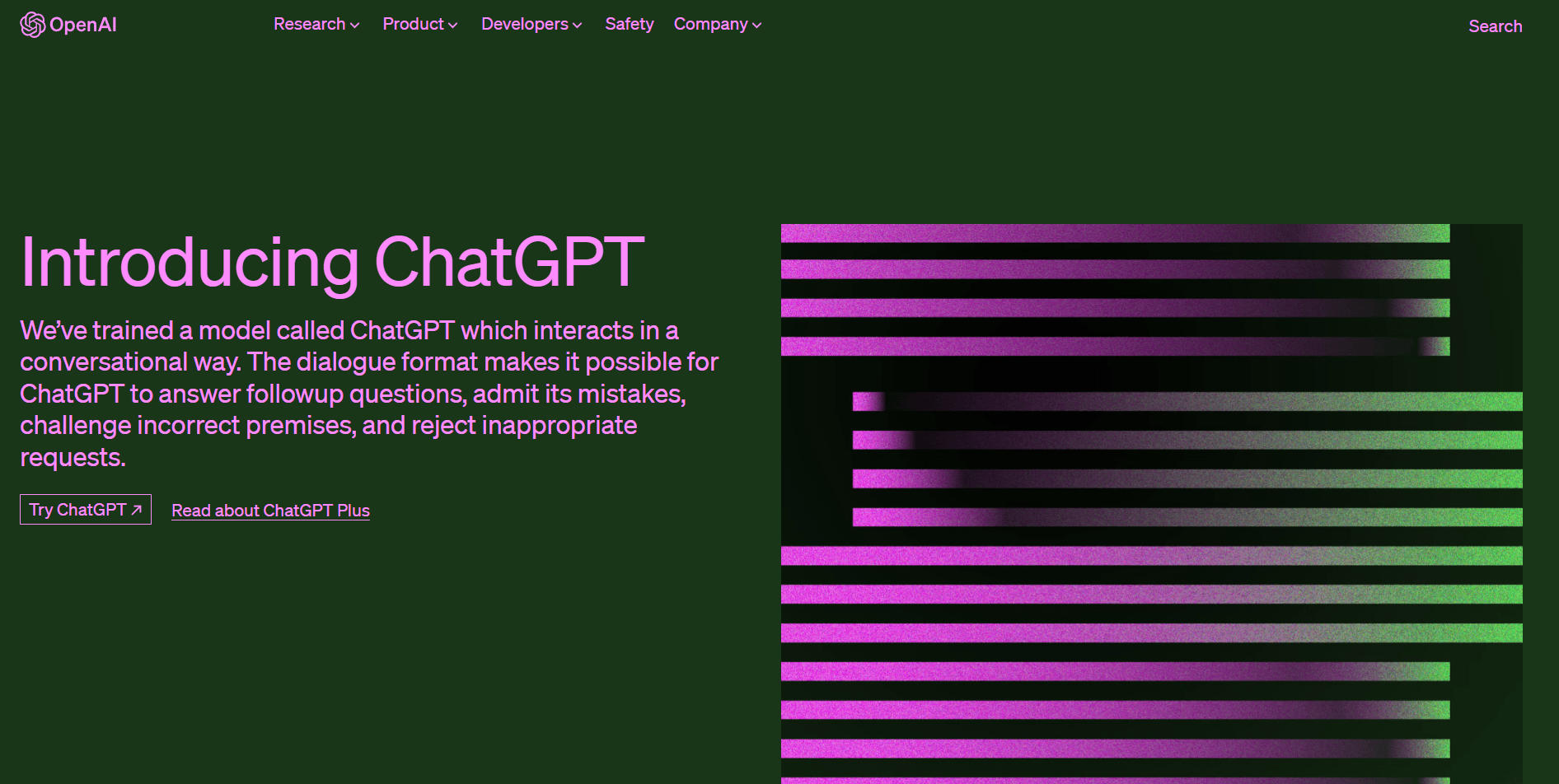 At this point, everyone has heard about ChatGPT. This AI-powered chatbot was introduced in November 2022, and since then, it has taken the world by storm.
ChatGPT has proven to be a valuable tool for eCommerce marketing and customer support.
It can engage with users in a conversational manner and among other things, it's widely being used for content creation by online store owners.
In addition, ChatGPT can also function as a virtual assistant and provide personalized customer support directly on eCommerce sites.
Though the content produced by ChatGPT isn't always perfect, it can easily be polished with some human supervision.
Key Features
Quick and personalized answers to customer queries.
Offers support in over 95 languages.
Integrates with eCommerce sites and messaging platforms.
Ability to handle a large volume of customer inquiries.
Reduces content creation and customer support costs.
Pricing
You can use ChatGPT for free or purchase its Plus Plan for $20 per month. The paid version provides additional benefits, such as faster response speed, priority access to new features, and more.
2) Intelligence Node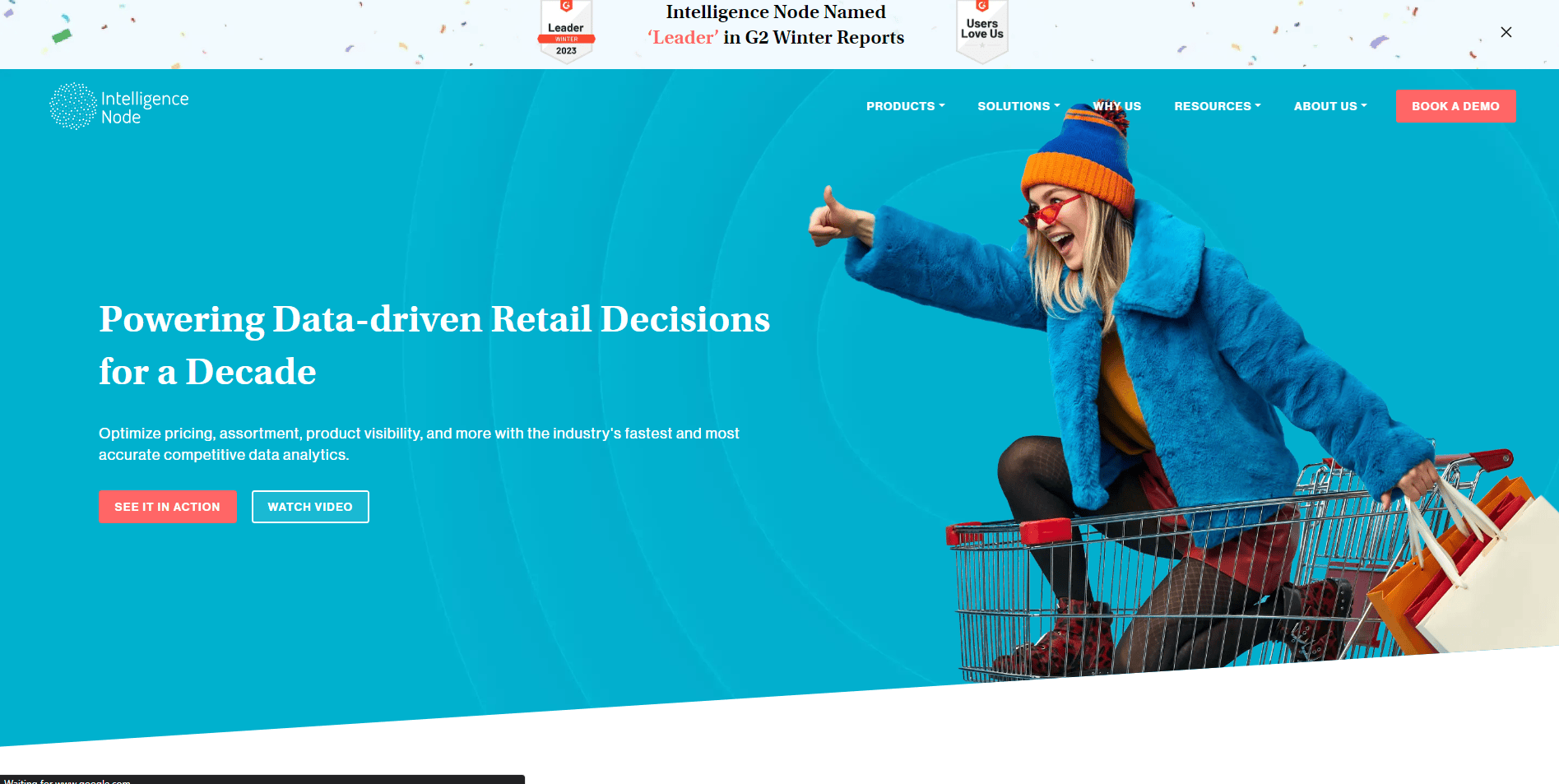 Intelligence Node is an AI retail pricing platform that offers a dynamic pricing solution to eCommerce store owners. It modifies the prices of the products based on real-time data to help you stay on top of your competition.
The tool even offers data-driven suggestions and detects inconsistencies in your pricing to cover up your potential weaknesses.
Intelligence Node also provides market insights that help businesses stay informed about the latest industry trends.
All in all, it's the perfect tool for digital businesses to retain their customers and squeeze those profit margins.
Key Features
Provides dynamic pricing solutions to online stores based on real-time data.
Supports over 29 languages.
Analyzes pricing data to help store owners cover up pricing inconsistencies.
Pricing
The pricing of Intelligence Node varies depending on the project's scope and different parameters like the number of competitors, frequency of refresh, and so on.
You can contact their team for a quote and also request a trial version. But expect to spend at least $1,000 per month.
3) Granify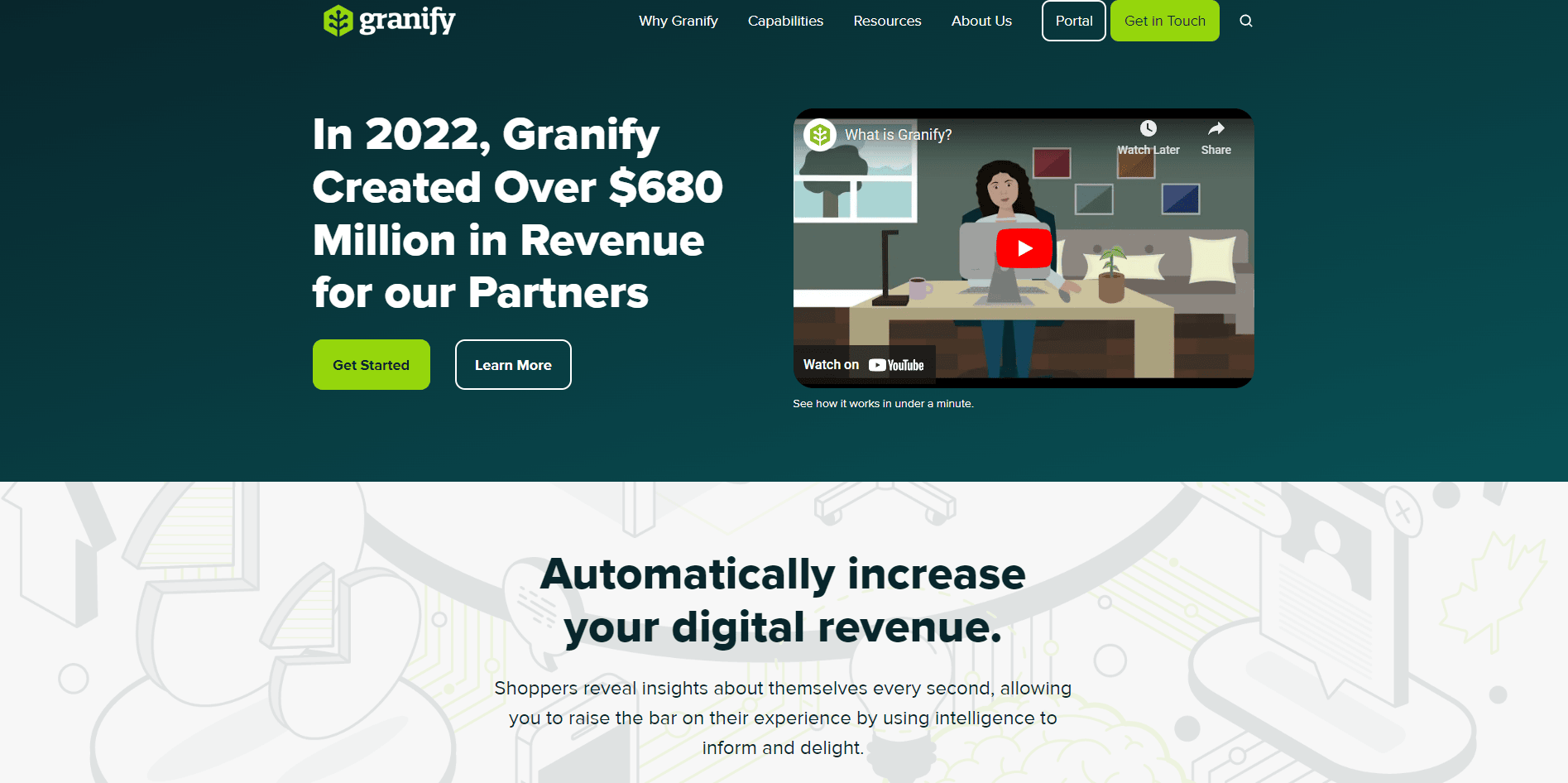 Granify is a leading revenue optimization tool for eCommerce store owners.
It uses advanced machine learning algorithms and analyzes over 500 behavioral data points per second.
The tool then compares this data stream to billions of customer patterns to calculate their probability of conversion.
Granify suits large-scale online businesses and works with numerous eCommerce platforms, including custom sites.
With Granify, eCommerce store owners can easily increase customer satisfaction, ultimately leading to long-term success.
Key Features
Helps eCommerce stores understand their customers based on their behavioral data.
Integrates with most eCommerce platforms and custom sites.
Increase revenue by helping store owners identify customer requirements.
Pricing
The pricing of the tool isn't disclosed, but they allow a demo if you're interested in learning more.
4) Pixelcut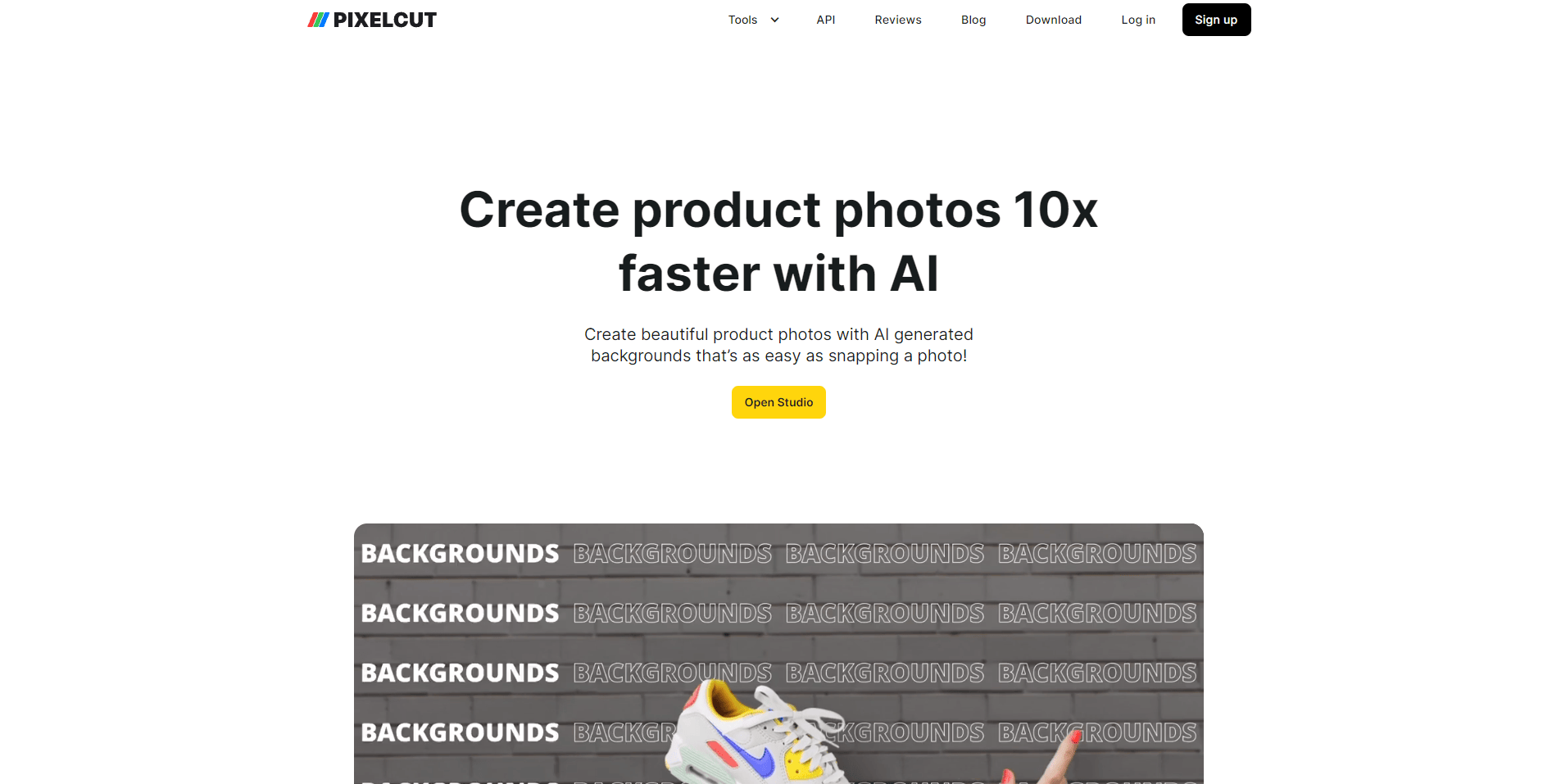 Pixelcut is a fantastic AI photo editing tool that allows you to remove unwanted backgrounds and objects from your pictures and also upscale images with a few taps.
Though you can use the tool for free on your phone, it does come with some restrictions, such as you can only use 1 editing function per session.
Nonetheless, it's great for people who do not know how to use advanced editing software like Photoshop. The biggest advantage of Pixelcut has to be its AI product photo maker.
All you have to do is upload a photo of your product and Pixelcut will create presentable product photos in numerous different styles. In short, you can say goodbye to boring stock images.
Overall, this is one of our favorite AI photo tools, especially for dropshipping stores.
Key Features
Instantly remove the background with a perfect cutout.
Create beautiful AI photos for your eCommerce store.
Remove unwanted objects from your pictures.
Available on both Android and iOS.
Prices
The monthly subscription of Pixelcut Pro Membership only costs $9.99, while the annual fee is $59.99. You can also purchase credits and team plans.
5) Jasper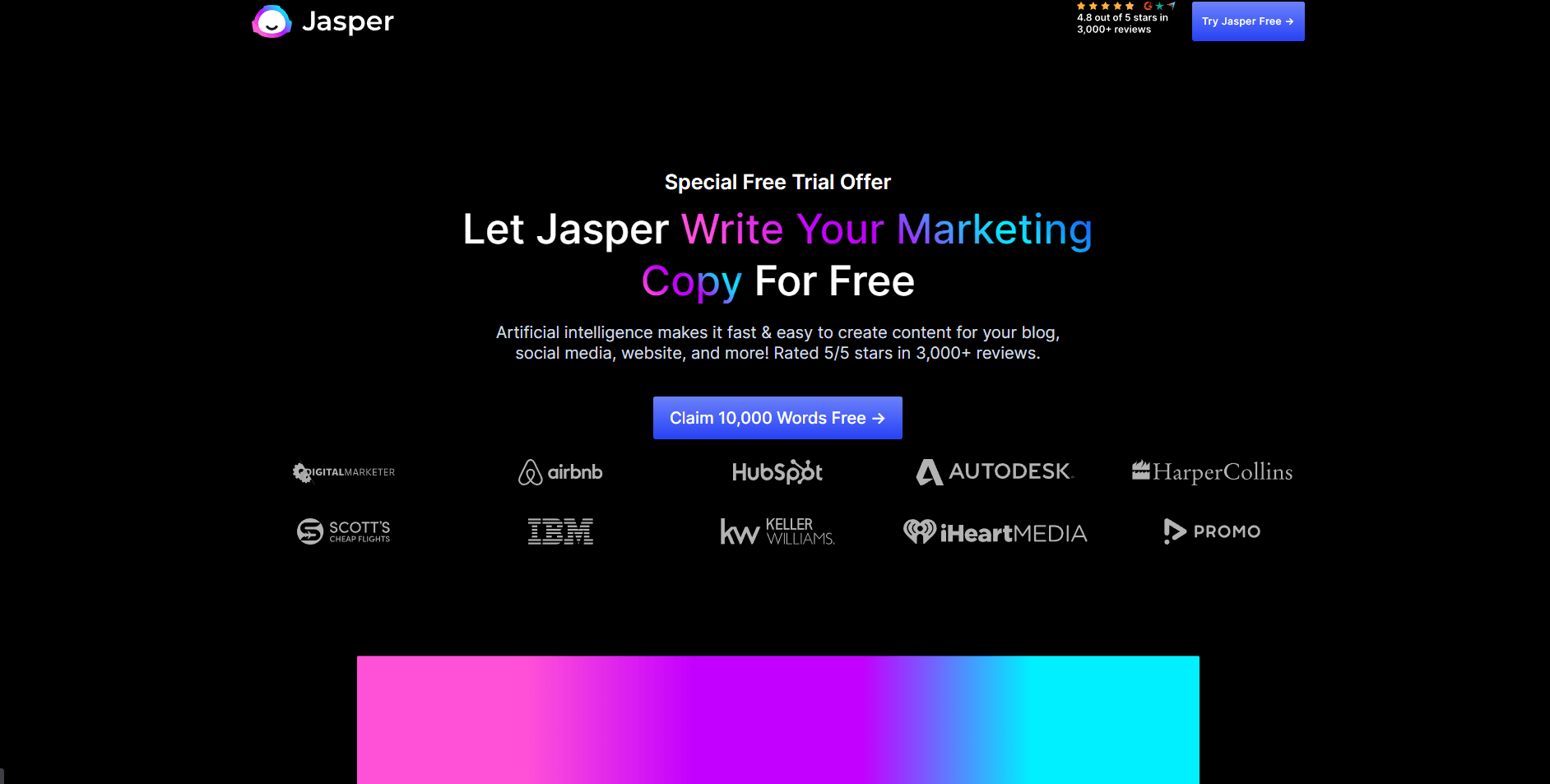 Jasper (formerly known as Jarvis) has been around for a while now and it's often used for eCommerce copywriting.
What differentiates Jasper from ChatGPT is that it's specifically tailored for marketing and sales.
You can set the tone of the produced content and quickly generate a copy using pre-made templates.
The tool can read and write content in over 29 languages, making it a great choice for businesses with a global reach.
Aside from creating high-quality content, Jasper also produces visually stunning art for thumbnails, ads, and illustrations.
Jasper has a very active community, and you can also find a ton of tips on how to leverage the tool for your eCommerce site.
Key Features
Specially tailored for marketing and sales.
Pre-made templates for faster content creation.
Reads and produces content in over 29 languages.
Creates visually engaging illustrations, thumbnails, and ads.
Pricing
Jasper's pricing structure is divided into the following three plans:
Starter Plan: $29/month with up to 20,000 words.
Pro Unlimited Plan: $109/month which includes unlimited words.
Boss Mode: $119/month with unlimited words and writes 2x faster including other benefits.
6) Maverick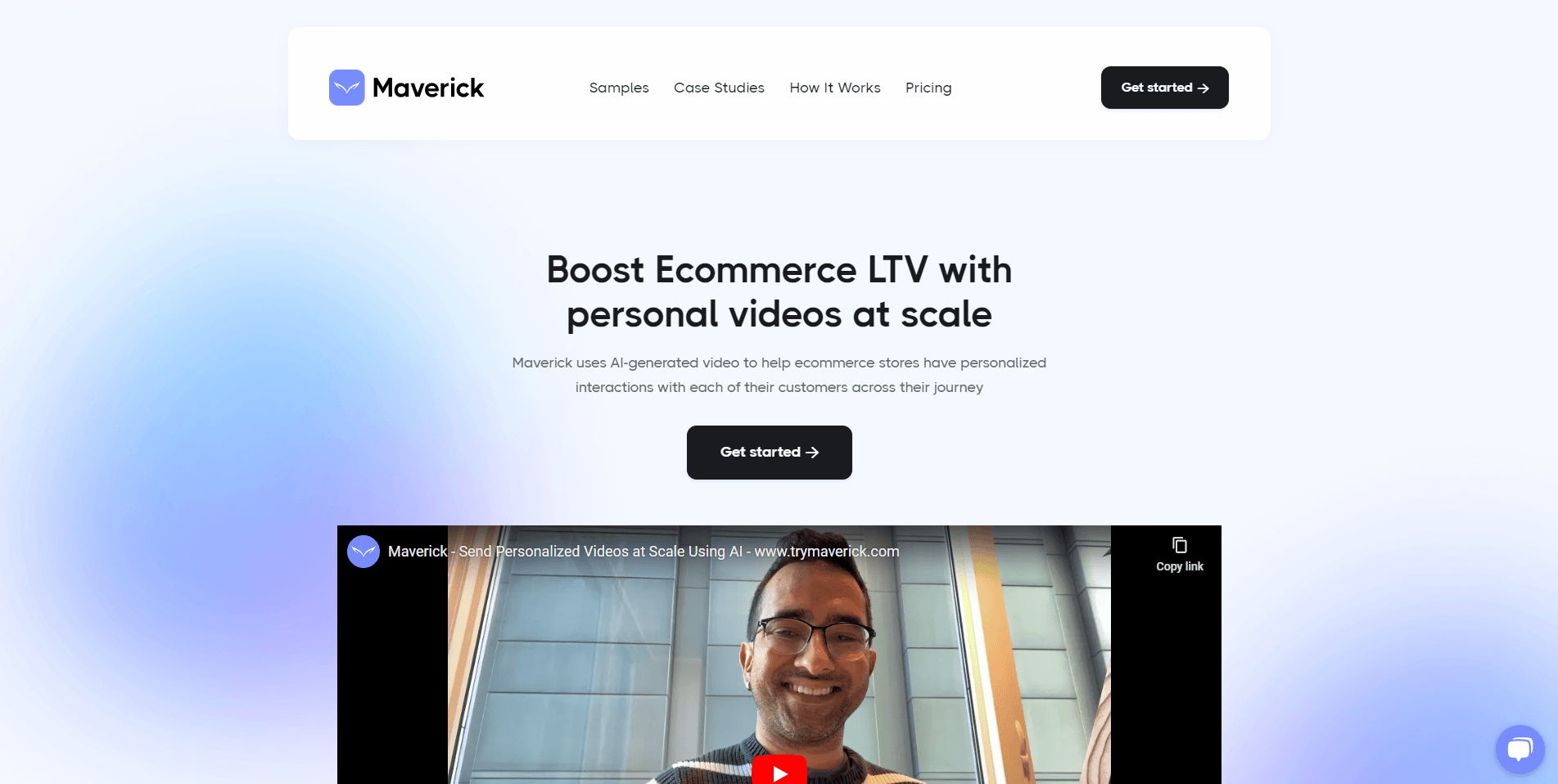 Maverick is an AI tool that helps you improve customer interactions and retention.
Maverick can create personalized videos using deepfakes. These videos are basically manipulated through AI to look as if they were made specifically for a customer.
All you have to do is record a 30-second video with your desired message, and Maverick's AI algorithms will do the rest.
By sending personalized videos to your customers, you can improve engagement, build a connection, and ultimately, increase customer loyalty.
Key Features
Improve customer interactions with AI videos.
Send personalized video messages to each customer.
Powerful AI to make the videos look natural.
Pricing
Maverick costs $100/month, including up to 1,000 monthly videos and analytics.
7) Patterned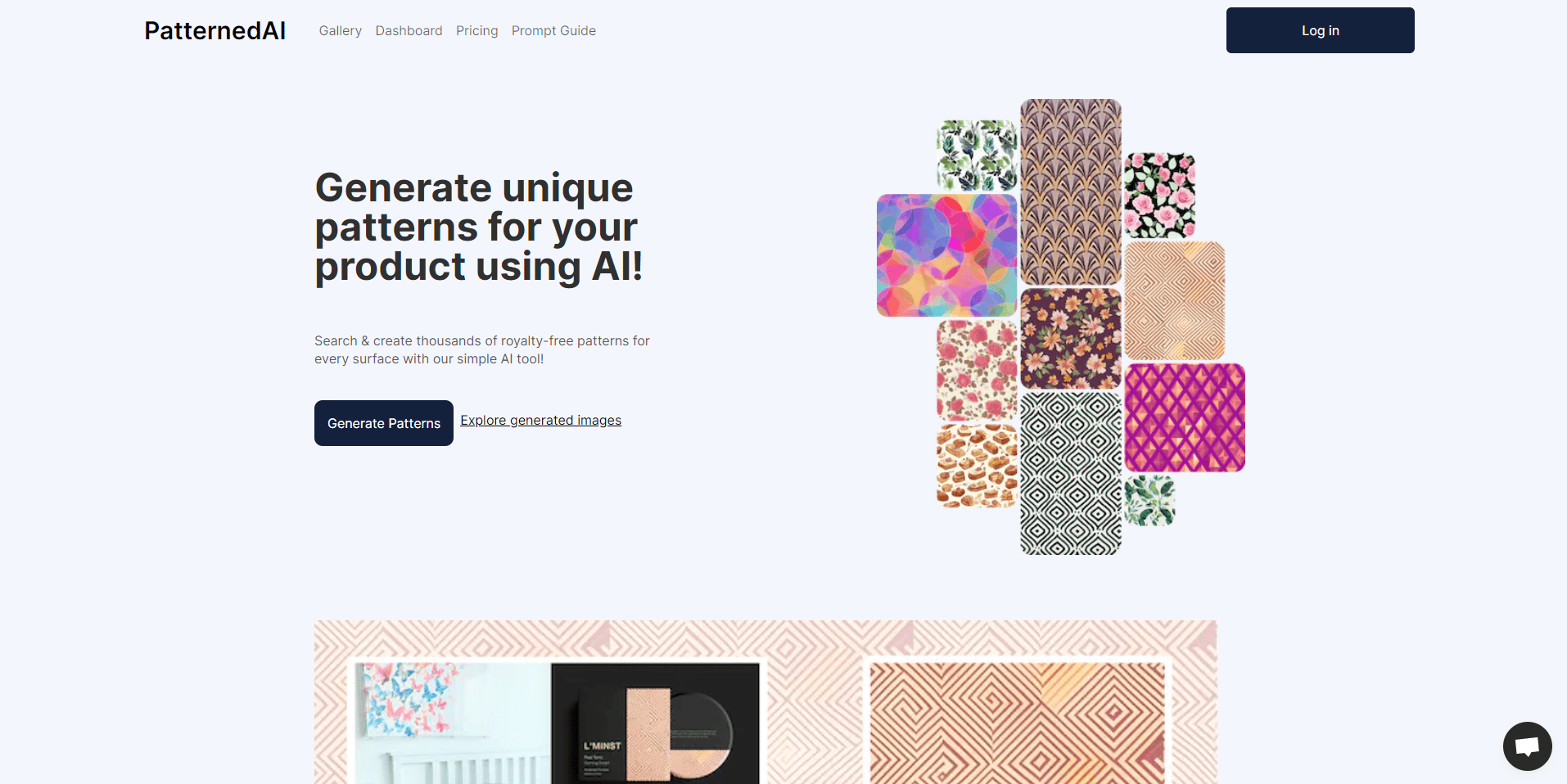 Patterned is an interesting AI tool that lets users generate free patterns for their products.
Whether you're designing phone cases, t-shirts or anything in between, this tool's pattern generator allows you to create royalty-free and unique designs for your products.
Simply enter the keywords or phrases that reflect the style or theme you're looking for, and the AI will generate a range of patterns that fit your criteria.
The AI tool also lets you tweak and tune fine details like "high contrast" and "bolded lines" to match the aesthetics of your brand.
Patterned is a great choice if you're planning to start a POD store as it can help you add unique designs to your existing product line.
Key Features
Create unique, royalty-free, and customizable product designs.
Save time and get inspiration for the design process.
Fine-tune the details of your patterns, including style, colors, and lines.
Pricing
Patterned offers both a free and a paid version. With the free version, you can generate up to 10 patterns that are royalty-free but attributed to PatternedAI.
The paid version costs $10 per month and allows you to create up to 100 designs that are both royalty-free and unattributed to PatternedAI.
Committing to a subscription is unnecessary; you can pay monthly as needed.
8) Shulex Voc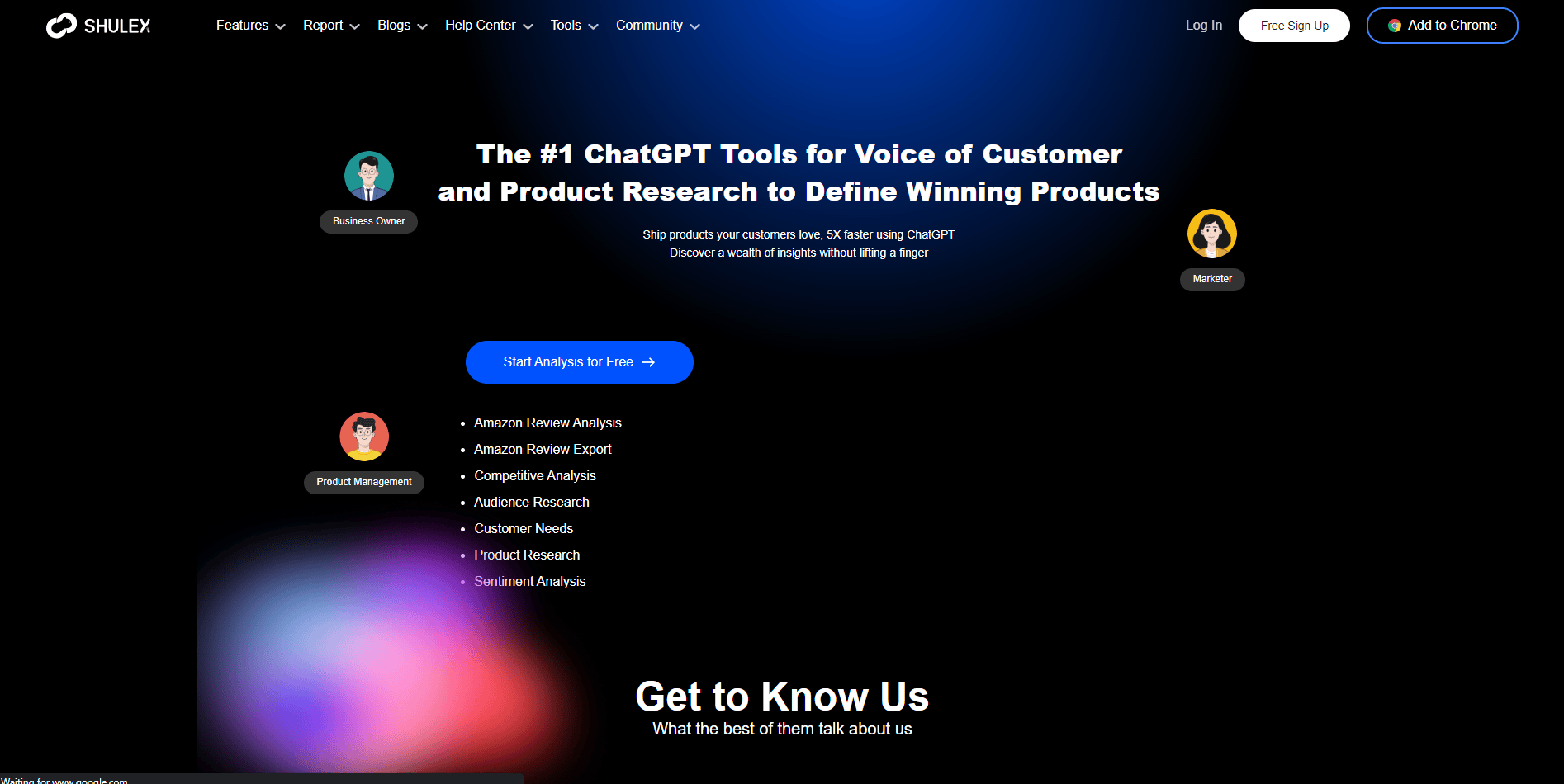 Shulex Voc is an AI tool that helps with competitive analysis, and product research and provides insights into customer sentiments. The tool also helps you craft compelling messages that resonate with your target audience.
In addition, Shulex Voc provides valuable insights into product development.
You can use the tool to analyze customer reviews on Amazon and Google, identify common complaints, and determine which new features or improvements would address those issues.
In short, Shulex Voc streamlines the market research process, saving you time and resources while helping you make data-driven decisions.
Key Features
Analyze customer sentiments across multiple platforms to gain insights into their preferences and pain points.
Craft messages based on customer sentiment to build a connection with your target audience.
Evaluate the strengths and weaknesses of your competition to harness growth opportunities.
Pricing
There's no publicly available information regarding Shulex Voc's pricing. But you can start using the tool for free.
9) Kili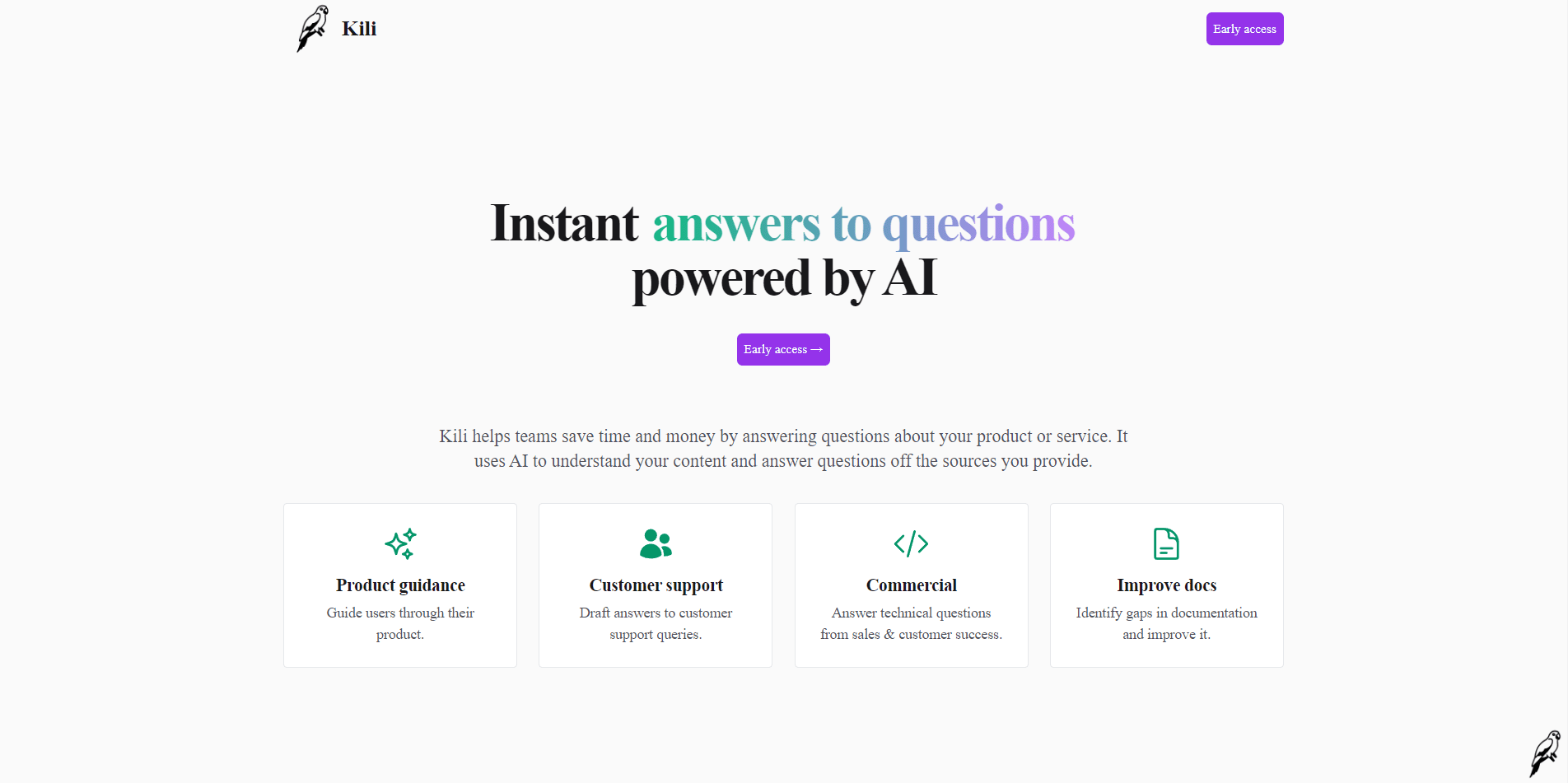 Kili is a relatively new AI tool, also called a customized version of ChatGPT, exclusively tailored to meet your organizational requirements.
You can feed your company's documentation to Kili by importing the CSV file and text files, and it will become a part of your support team.
Kili can provide technical assistance to customers and help your team find the information they're looking for.
Key Features
Feed documentation to Kili in different file formats, including text and CSV.
Provide instant support to your customers to ensure high satisfaction.
Kili can assist internal teams by quickly finding answers they need from the company's documentation.
Pricing
Kili's pricing information isn't publicly available as the tool is currently offering early access.
10) Namogoo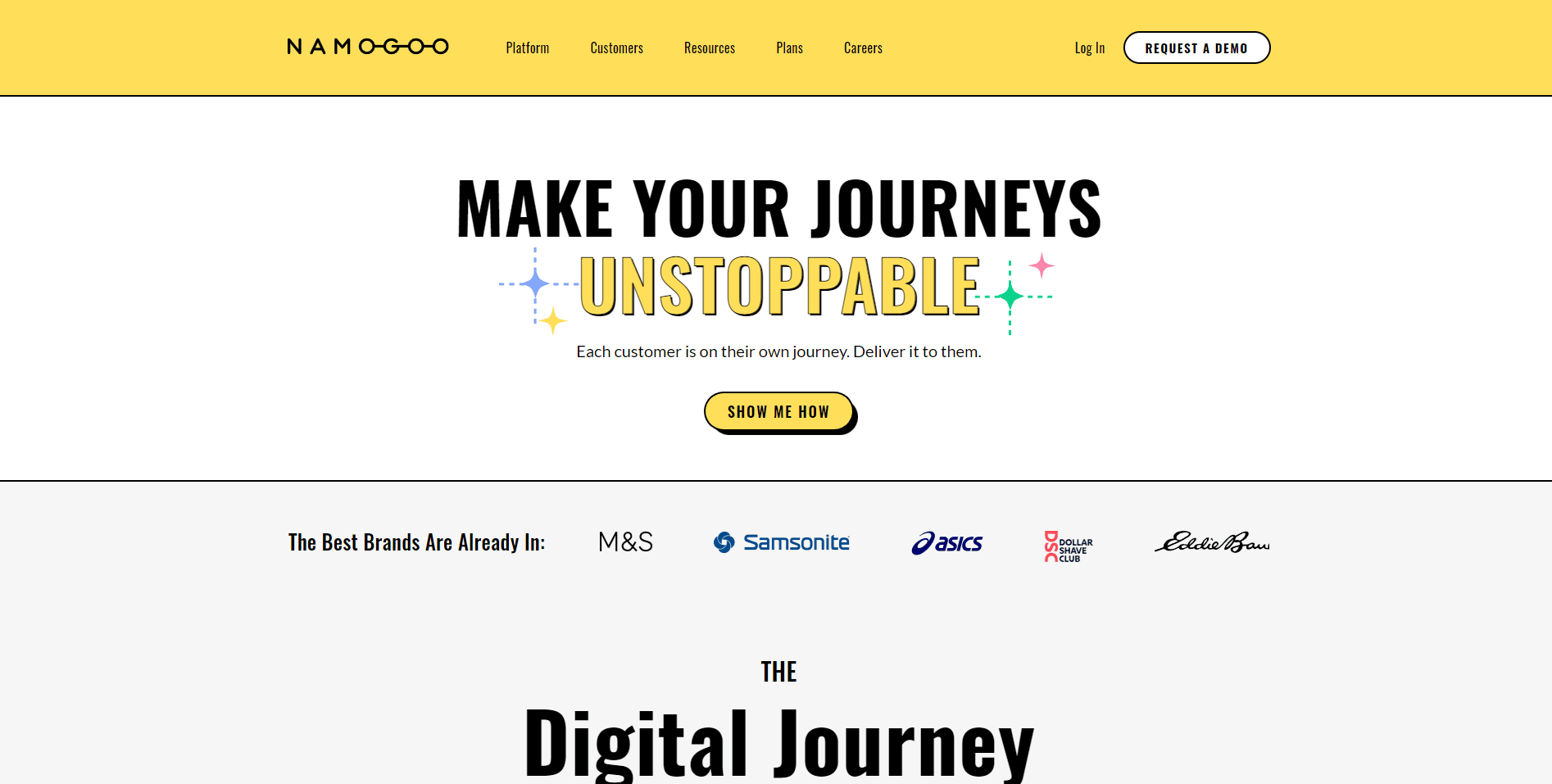 If you're tired of cart abandonment and losing revenue opportunities then Namogoo is an AI tool that can help you identify your potential roadblocks.
The tool provides customers with a clear and straight checkout path resulting in increased sales and repeat purchases.
It understands customer behavioral patterns through machine learning.
Based on the collected data, Namogoo then delivers individualized promotions and coupons to stop your competitors from stealing your customers.
Key Features
Uses AI to detect potential roadblocks and hesitations in the customer journey.
Provides customers with a clear checkout process to increase sales and repeat purchases.
Sends customized messages and coupons to customers to help you stay ahead of your competitors.
Pricing
Namogoo has flexible pricing for small to large businesses and also offers a demo. You can connect with them to learn more about the plan suitable for your online store.
FAQs about eCommerce AI Tools
How to Integrate AI Chatbots into eCommerce Stores?
This depends on the chatbot and the eCommerce platform you're using.
Some eCommerce store builders like Shopify have plugins that allow you to integrate a chatbot into your store with a single click.
While others may require some technical knowledge and API imports.
Do I Need Technical Knowledge to Use eCommerce AI Tools?
Most eCommerce AI tools have a user-friendly interface, making them easy to use even for people who do not have a technical background.
But some technical knowledge may be required to fully utilize the features of the tool.
Are eCommerce AI Tools Expensive to Use?
The cost depends on the tool and the features it offers. But not all of them are expensive, and some tools like ChatGPT offer a freemium model, so you can use them with limited features without paying a dime.
Final Thoughts
AI tools offer immense potential for the growth of eCommerce businesses.
They can automate daily processes, reduce costs and provide insights to boost your sales.
Regardless of your business size and budget, there's an AI tool that you can benefit from.
All there's left is for you to take action and start leveraging modern technology to take your online business to new heights.
So if you're ready to take your eCommerce business to the next level then don't let product sourcing hold you back.
We know, AI can't help you with this, but our agents at NicheDropshipping certainly can!
All you have to do is submit a sourcing request and let us take care of the rest.